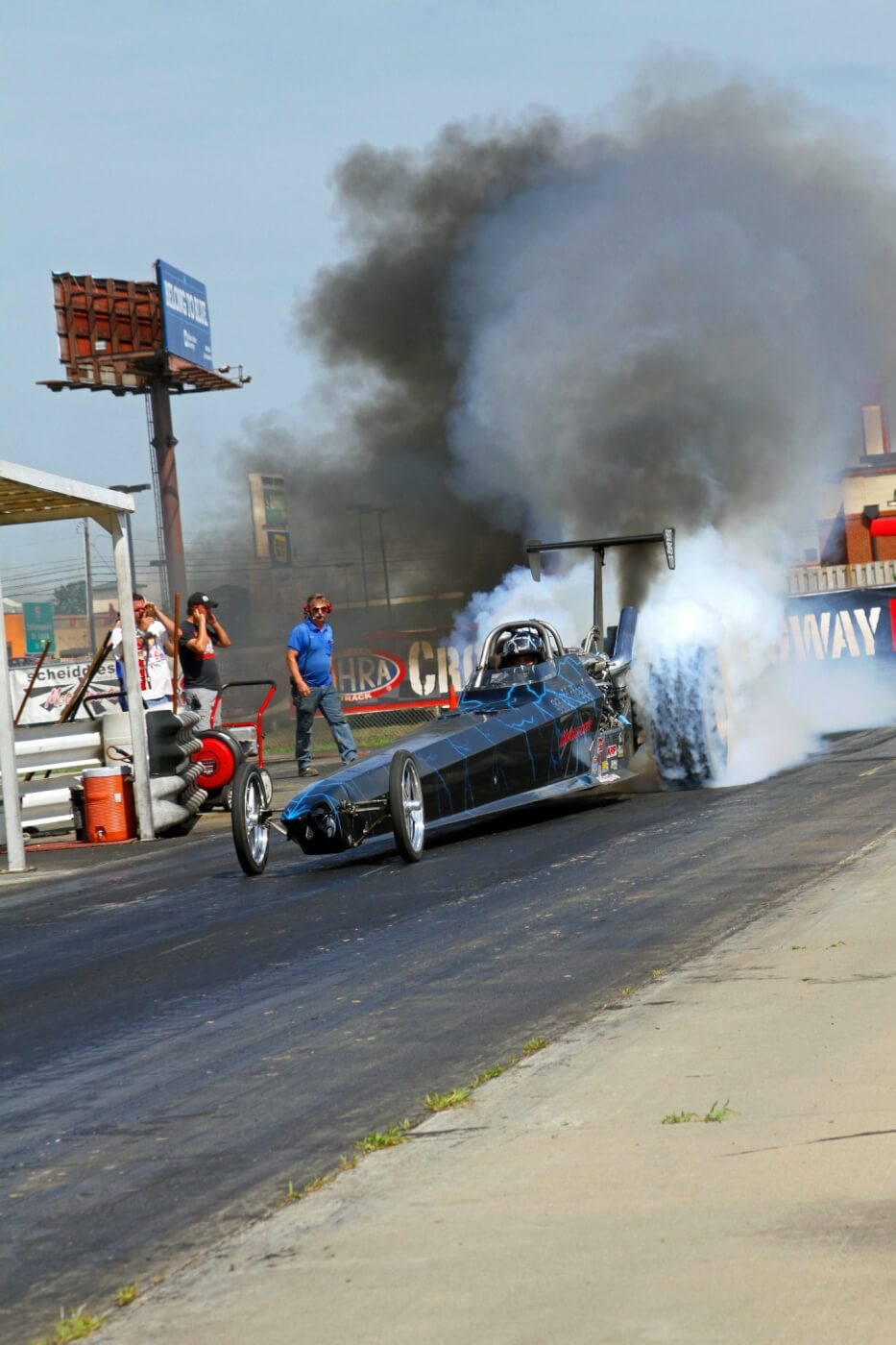 As I write, it's late January and the Northeast is digging itself out from under the weight of Winter Storm Juno. Though we are sometimes driven indoors by rough winter conditions, the season remains an important time for diesel enthusiasts, and I'm not just talking about your snowplow. It's the time when we pull our trucks into the garage and set our minds to the upgrades and improvements for the coming season. There, the roar of the winter storm outside gives way only to the distant roar of the track. We can hear it already, and through the magic of magazine production schedules, you are reading this in March, and the 2015 Diesel Event season is crawling out of hibernation to let out its mighty roar.
We've heard of many new builds taking place over the winter and look forward to seeing the results when the tracks thaw out. One of the wildest new builds we've seen is Ryan Milliken's Pro Street 2014 2WD Ram 1500 which will be blazing fast right out of the box with its 1,300+ horsepower Cummins under the hood. This immaculate build is certainly a head turner that you should check out in person if you get the chance. We certainly will.
2014 was a wonderful year for performance diesel enthusiasts with awesome drag racing, sled pulling and dyno events held all over the country. Whether you were able to catch a few diesel events in person or happened to read about them here in Diesel World, you're probably feeling the itch to let out a roar of your own. Whether you plan to hit the drag strip, try your hand at pulling, or just some bench racing with your buddies, 2015 is shaping up to offer more event opportunities than ever before. The biggest and best events across the country are primed to continue their growth, while new local events are popping up in places you would never expect.
One of the most interesting prospects for the 2015 event season is the newly established Outlaw Diesel Super Series (ODSS), which promises to take diesel drag racing to the next level. As of press time, details are not finalized, but we hear the ODSS will offer a points championship paying all the way out to eighth place, with guaranteed purses approaching $30,000. The ODSS is coming to some of the biggest events of the year: Rudy's Truck Jam (Spring and Fall), TS Performance Outlaw Diesel, Rocky Top Diesel Shootout and the Scheid Diesel Extravaganza. The latest ODSS addition is the Fleece Performance Open House and Outlaw Event at World Class Lucas Oil Raceway. We can't wait!
Get yourself involved! Diesel motorsports is something to be enjoyed by diesel enthusiasts from all walks of life. If you don't want to put your truck on the line—go and enjoy an event from the grandstands. At most events you can also walk through the pits and get up close and personal with some of the most powerful trucks on the planet. If your truck is worthy, you can enter it in the show-n-shine competition or simply drool over the amazing work done by your fellow enthusiasts.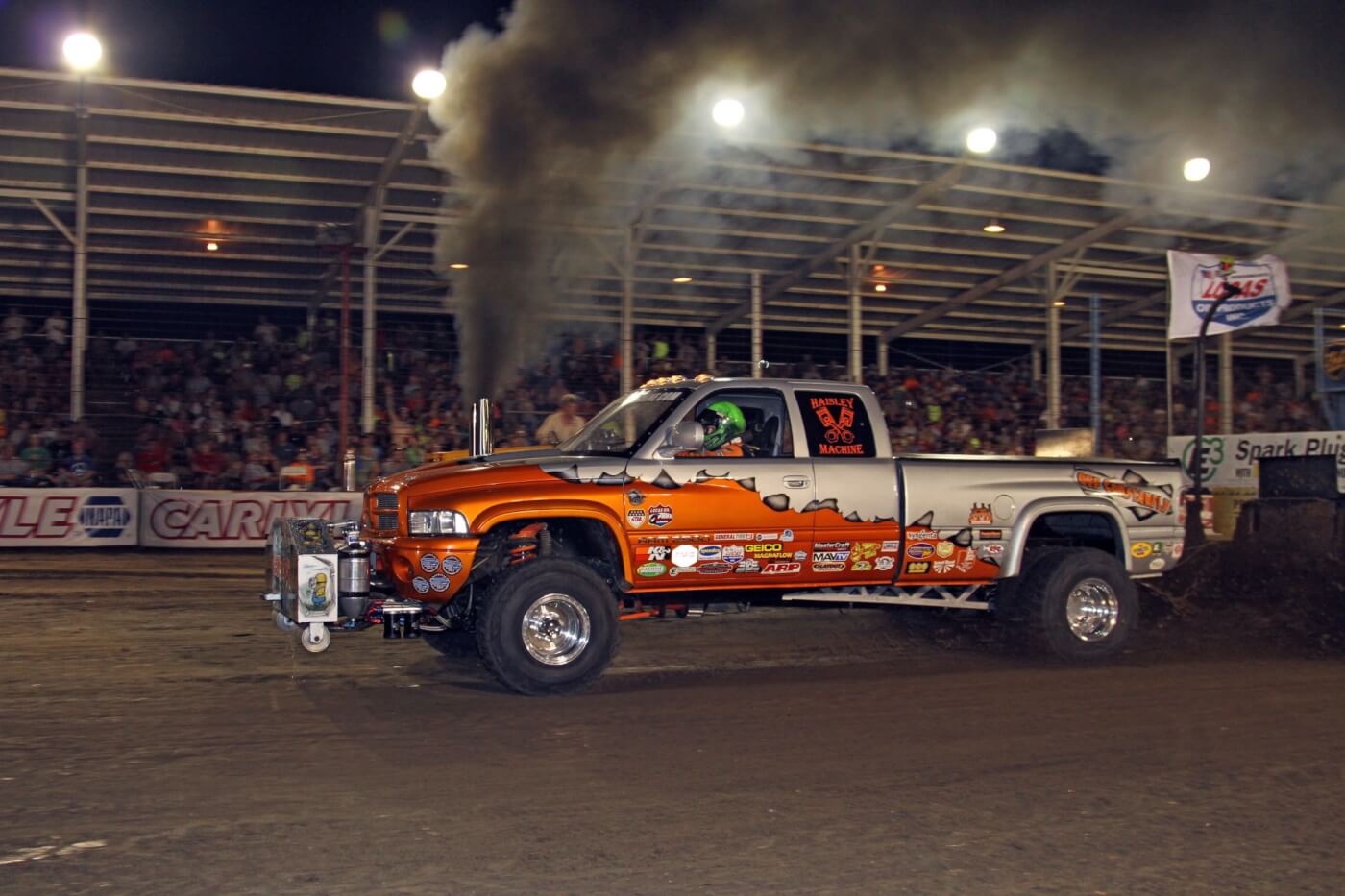 Many events also have dyno competitions, where you can run your truck to see how much power it's putting to the rear wheels. For those just getting into diesel performance, a dyno run will give you a good baseline for your performance upgrades, allowing you to track your results as your performance improves. Don't be afraid of the dyno, as it's generally no harder on your truck than a spirited full-throttle run through the gears on the highway.
While there's some risk in hooking to a sled or pulling up to the tree at a drag strip, the thrill of competing with your own truck will more than make up for it. Most local sled pulls offer Stock or Work Stock classes, which limit the modifications and performance upgrades, allowing most daily drivers to compete. Be advised that the lowest power pulling class at major events is generally the 2.6 class, which features competition built trucks not intended for the street.
Diesel drag racing, on the other hand, offers something for every level of diesel performance; Everything from compact diesel sedans all the way up to full-blown dragsters and funny cars. The ET Bracket is where any roadworthy diesel vehicle can join in the fun. Here, consistency and reaction time are more important than horsepower. As your truck gets faster and your drag racing skills improve, a faster class is always waiting to push your truck as far as passion and budget allows.
Over the past few years, Dirt Drag Racing has grown in popularity, with more and more events popping up around the country. Due to the dirt's forgiving lack of traction, this simple, grassroots racing is relatively easy on your driveline. Just watch out for those bumps and ruts!
Here at Diesel World we will continue to deliver the best coverage of diesel events, large and small, from coast to coast. But if you really want to experience everything the performance diesel industry has to offer, the only way is to be there. So make plans to attend as many diesel events as your loved ones will allow! We invite you to turn the page and check out our 2015 Diesel Event Schedule. See you there! DW