Industrial Injection's annual May Dyno Day Competition has become a "must attend" event for Utah-area diesel enthusiasts. Held at Industrial Injection's new facility in Salt Lake City, Utah, this was the sixth successful year for Dyno Day and the biggest yet.
Industrial Injection has become a serious heavy hitter in the diesel performance market and their recent move into a massive shop just off the I-15 corridor shows that things keep getting better for the double II diesel crew. As one of the largest performance diesel shops in the country, they have many loyal fans and customers who make their way out for this annual event. Industrial Injection's own in-house dyno, and Custom Auto's portable SuperFlow chassis dyno, were able to run nearly 80 trucks across the rollers during this one-day power fest.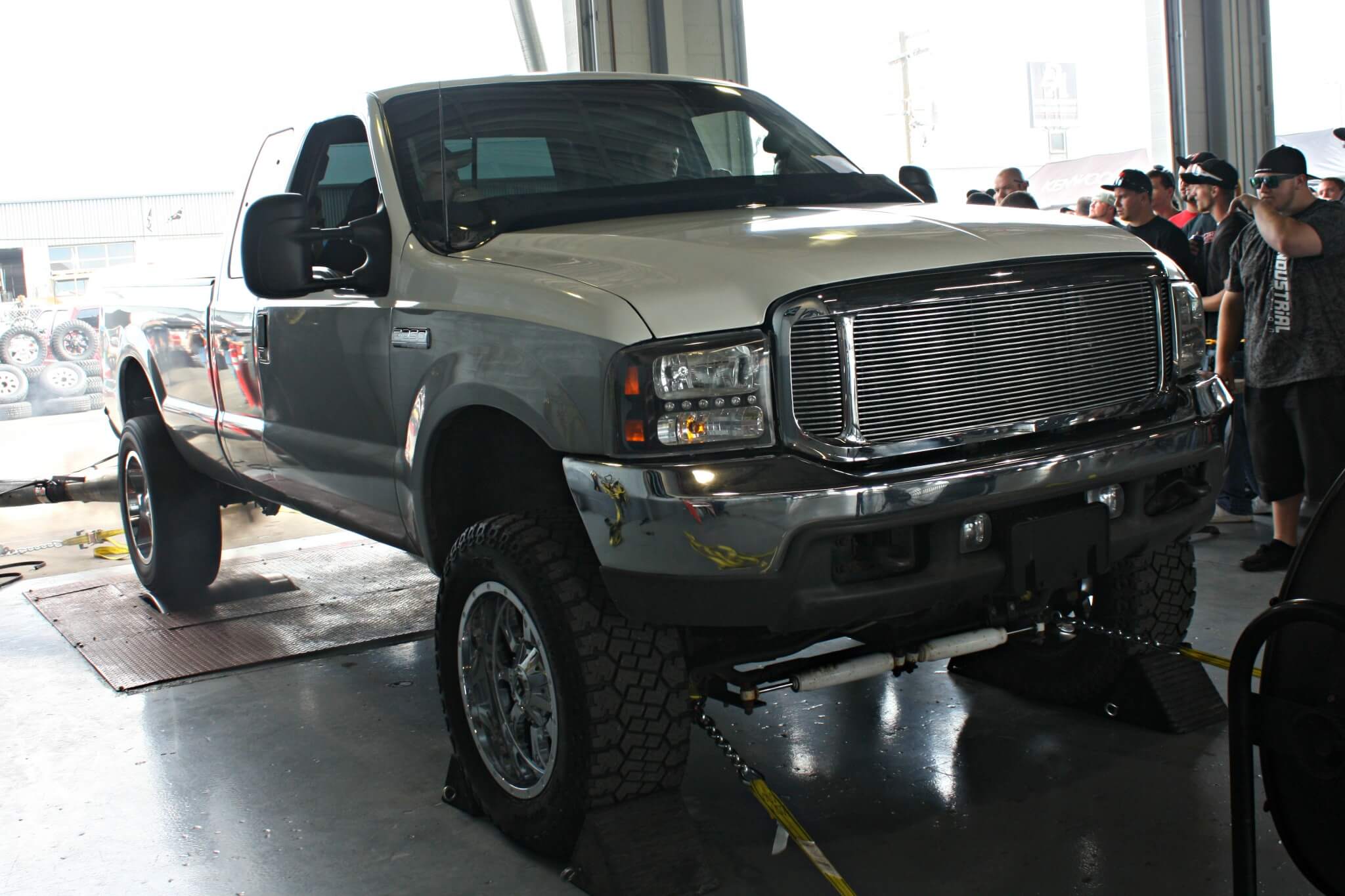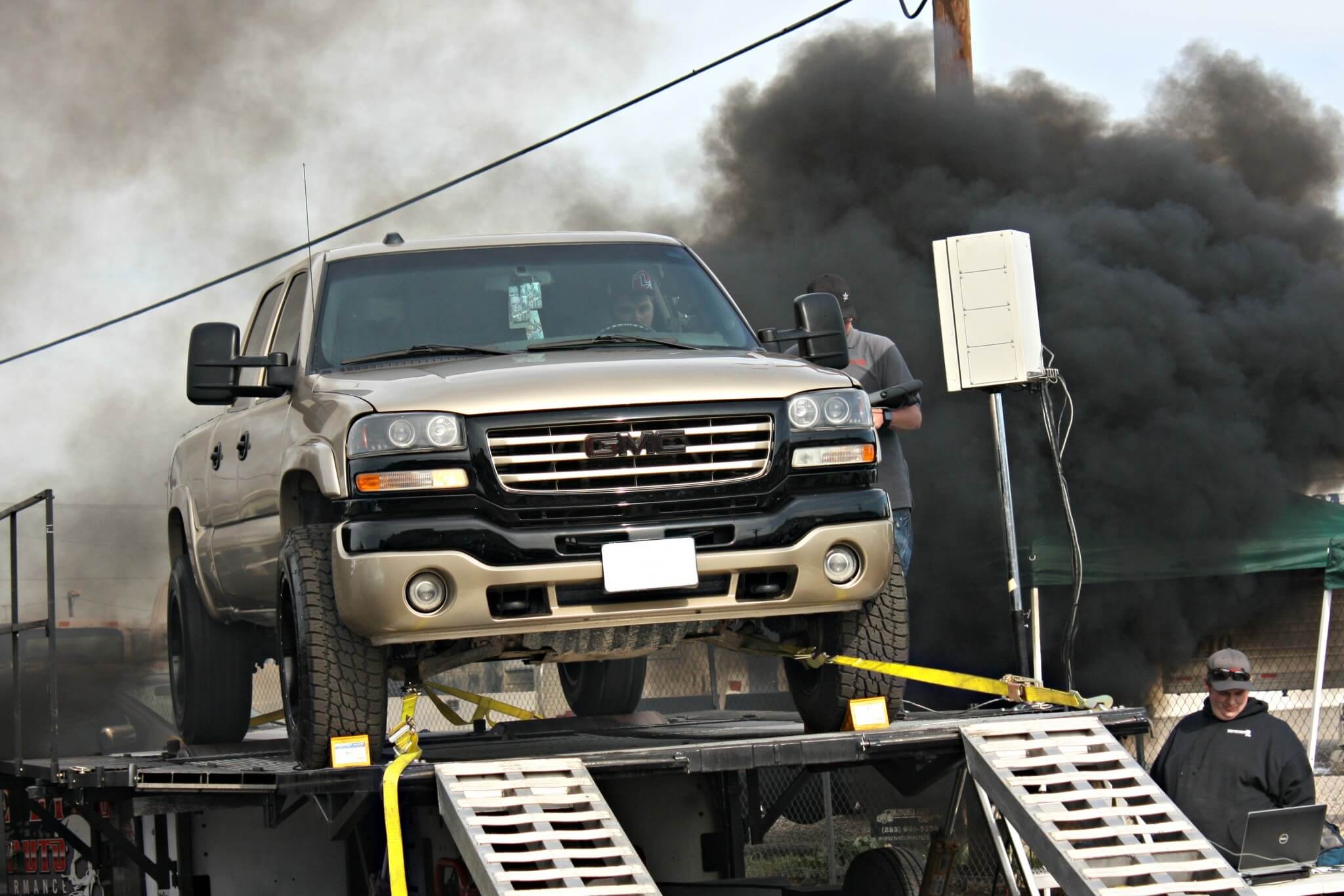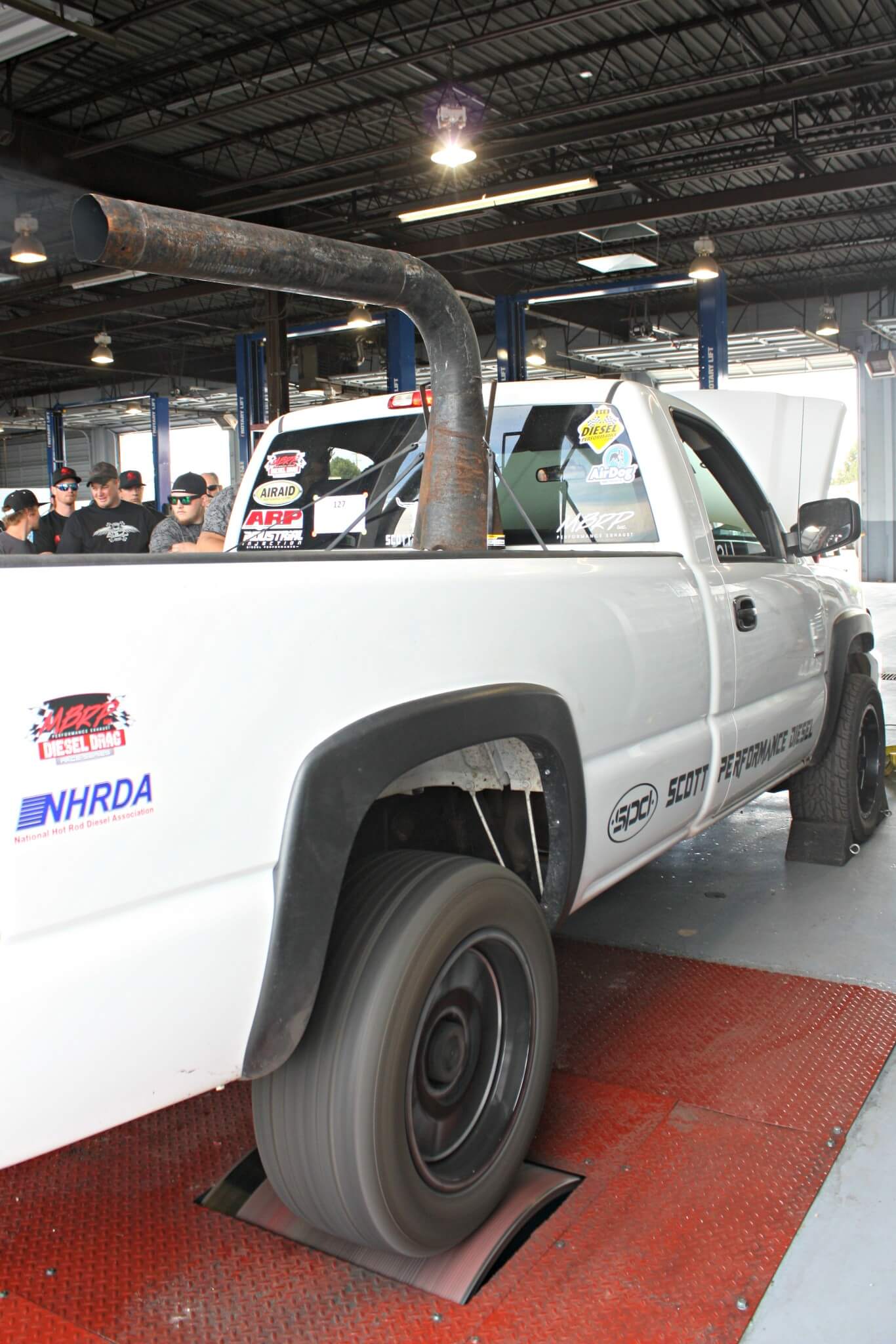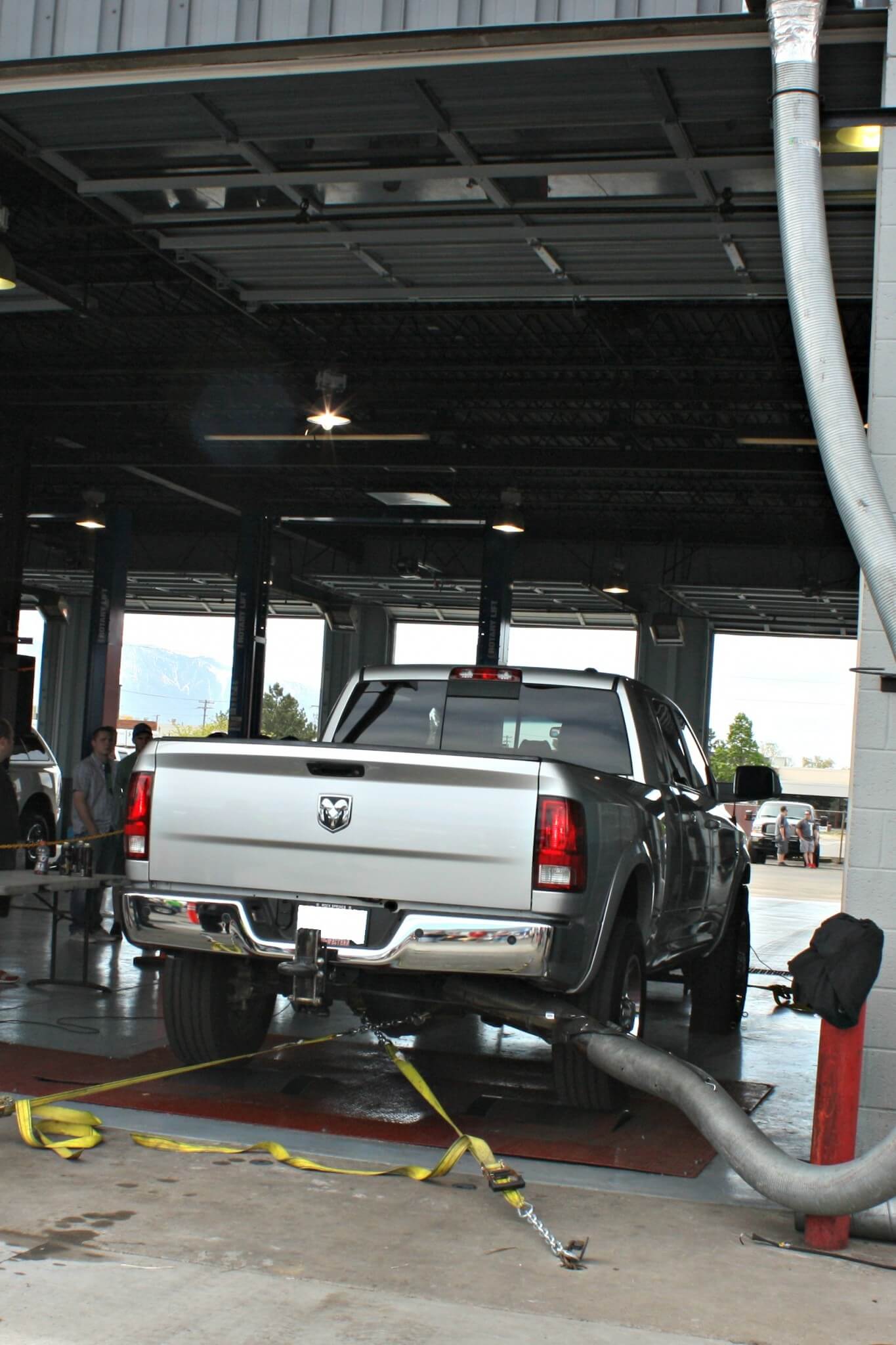 Industrial Injection divided the competition trucks into four divisions for Dyno Day. These consist of Stock Turbo, Single Turbo, Twin Turbo and Exhibition class. With two dynos onsite, all Stock and Single Turbo trucks ran on the in-house Dynojet dyno and Twin Turbo rigs ran outside on Custom Auto's load cell SuperFlow dyno. The highest horsepower numbers for the day were cranked out by the head engine builder at Industrial Injection, Shawn Bacas with his 2006 5.9L Cummins. His truck has an array of Industrial Injection goodies under the hood and, with just a single turbo and nitrous, laid down an earth-shattering 1,427 hp. Amazingly, the truck did it with a hurt engine that needed a new head gasket.
The Stock Turbo class was to be dominated by the 6.4L Power Stroke entries. This has been the same in the past and is thanks to their factory compound turbos and big gains that come from basic bolt-ons. The top spot went to Matthew Foster at 630 hp followed closely by Justin Tyler at 618 hp and Justin Child at 605 hp. The Single Turbo class was taken by Shawn Friedlin with an impressive 848-hp run. Second place went to a Duramax owned by Mike Mikstas at 721 hp, followed by Zach Fitzgerald (last year's winner) in distant third at 625 hp. The Compound Turbo class was won by Scott Archibald as one of only a few to break the four-digit mark with 1,039 hp. The Exhibition Class is for those running power adders like nitrous or for Industrial Injection employees exempt from winning any prize money. Notables on the day were Chavis Fryer's fuel-only Duramax at 1,426 hp and Steve Darnell's Cummins-powered rat rod at 926 hp.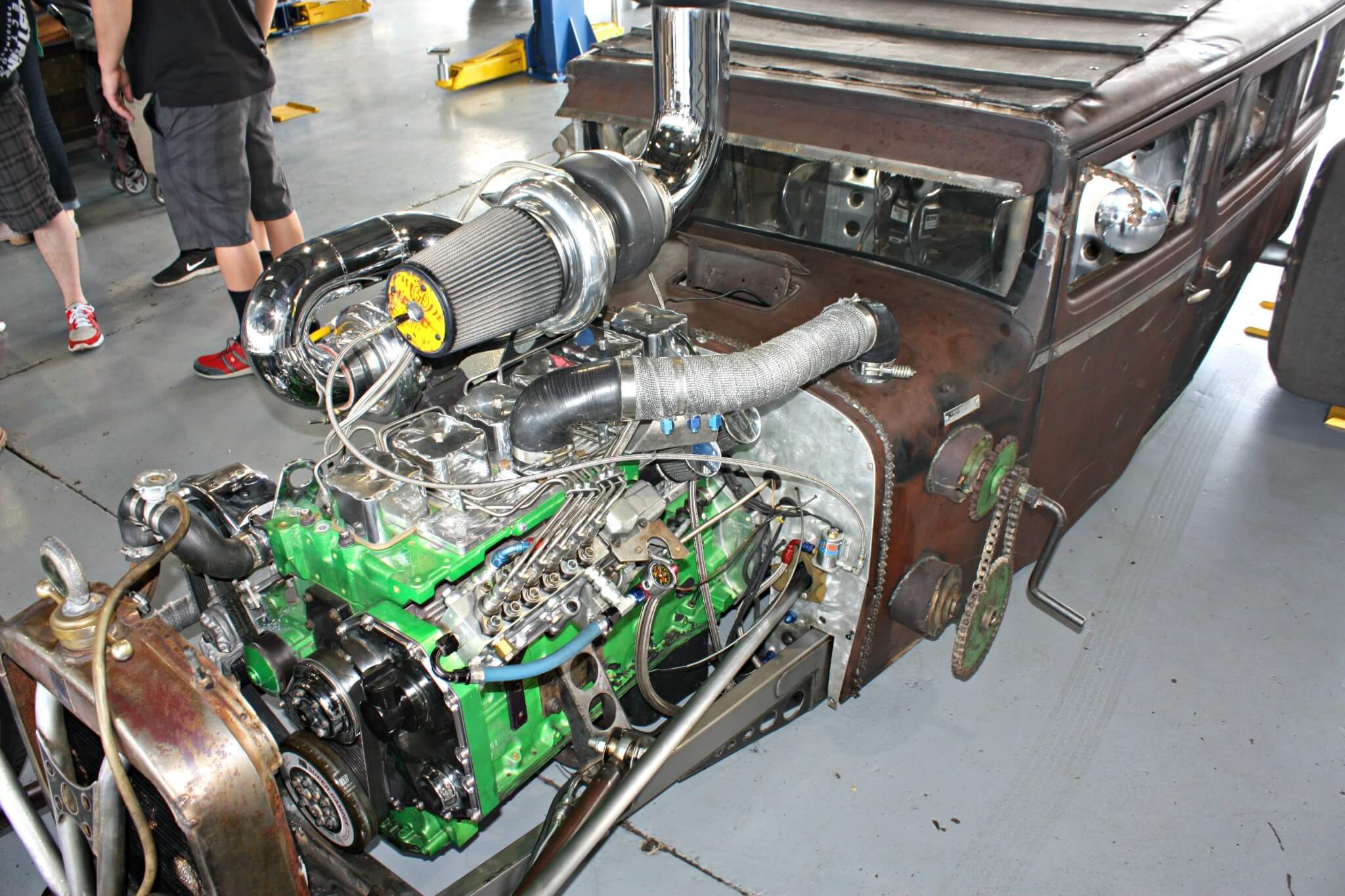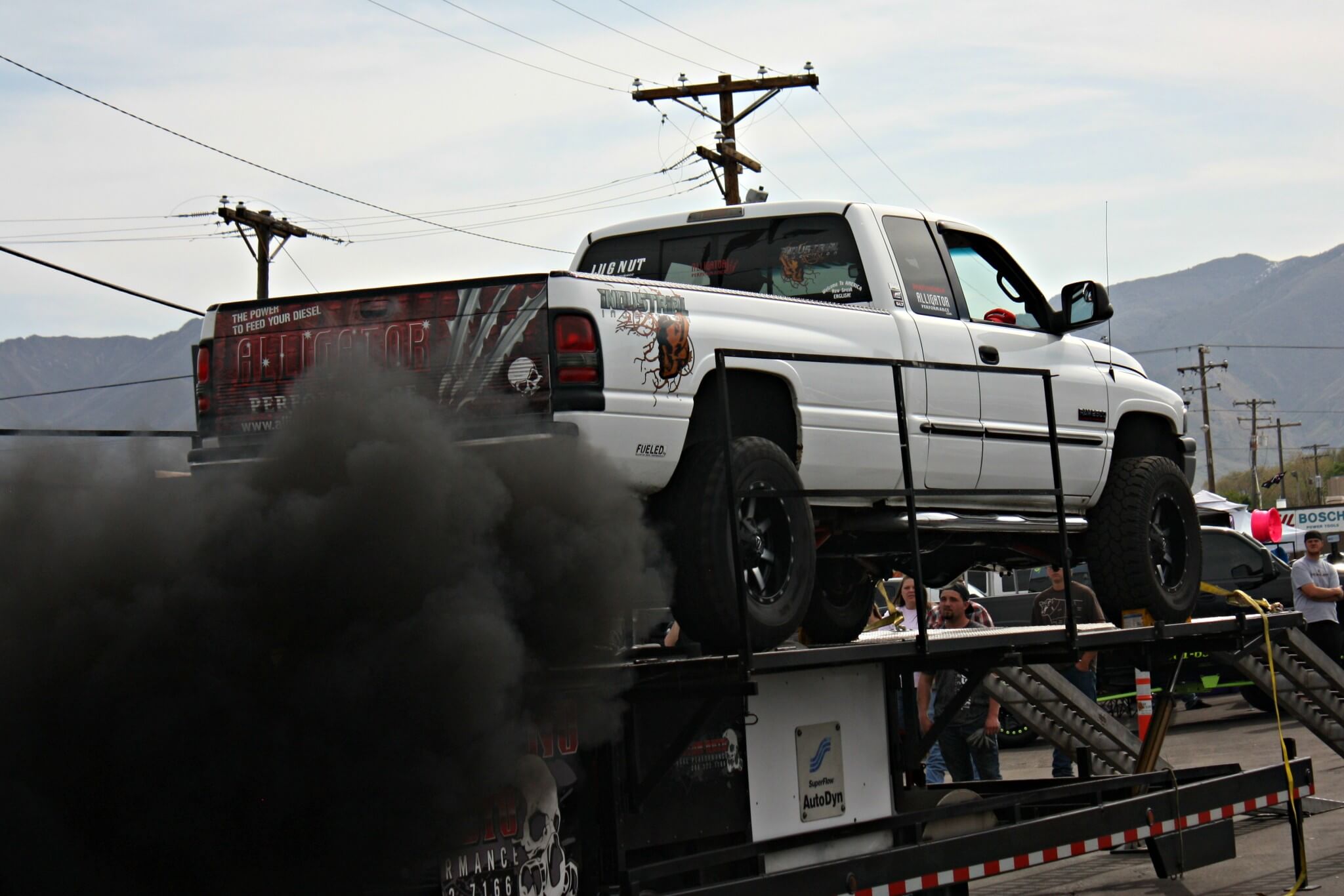 At the end of the day, we can say that everyone had fun, spectators and participants alike. The friendly atmosphere and all-around casual fun was enjoyed by all.
For more information on the Industrial Injection Dyno Day competition and their complete line of Cummins, Power Stroke and Duramax performance products, you can visit their Facebook page. DW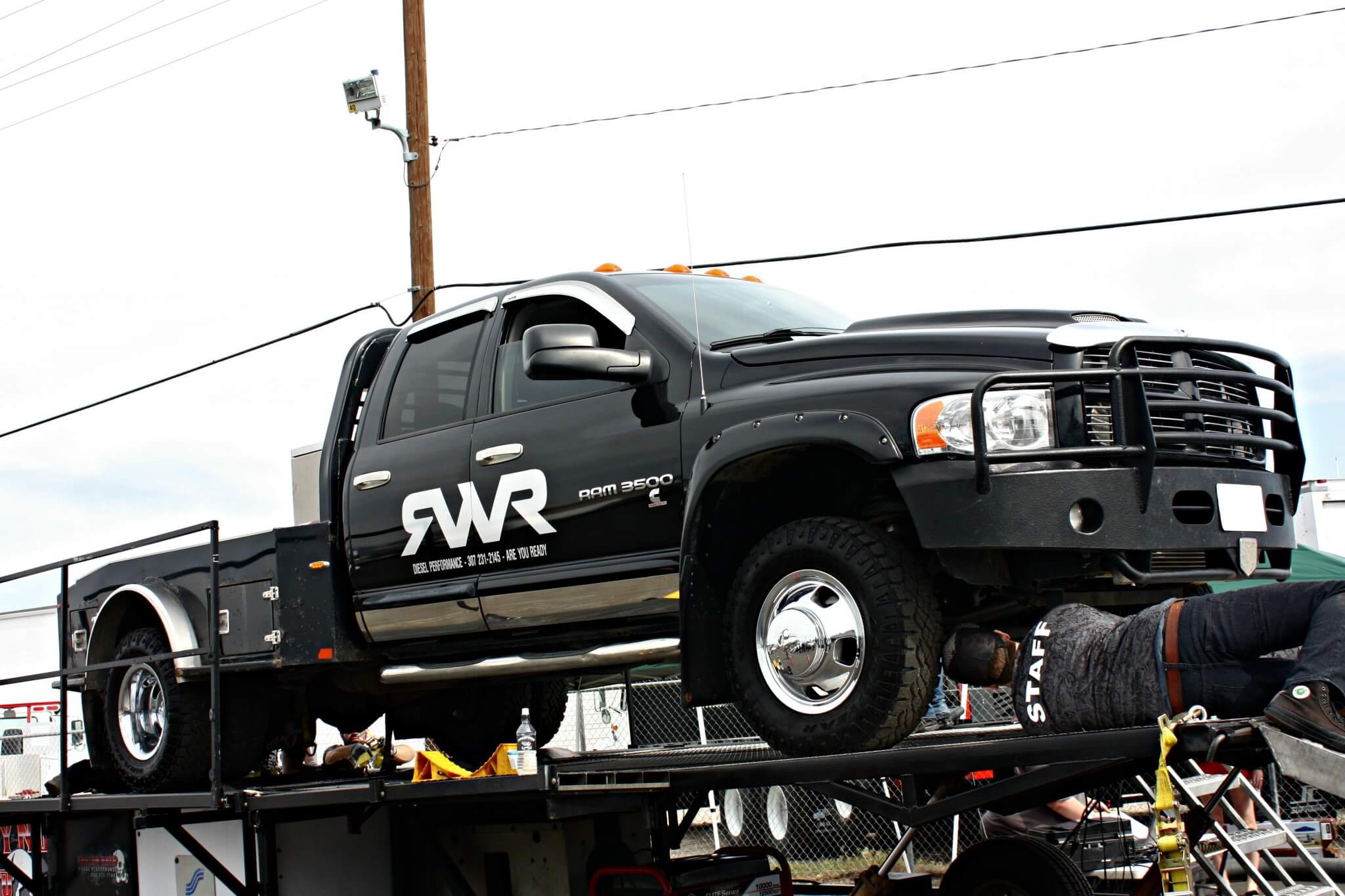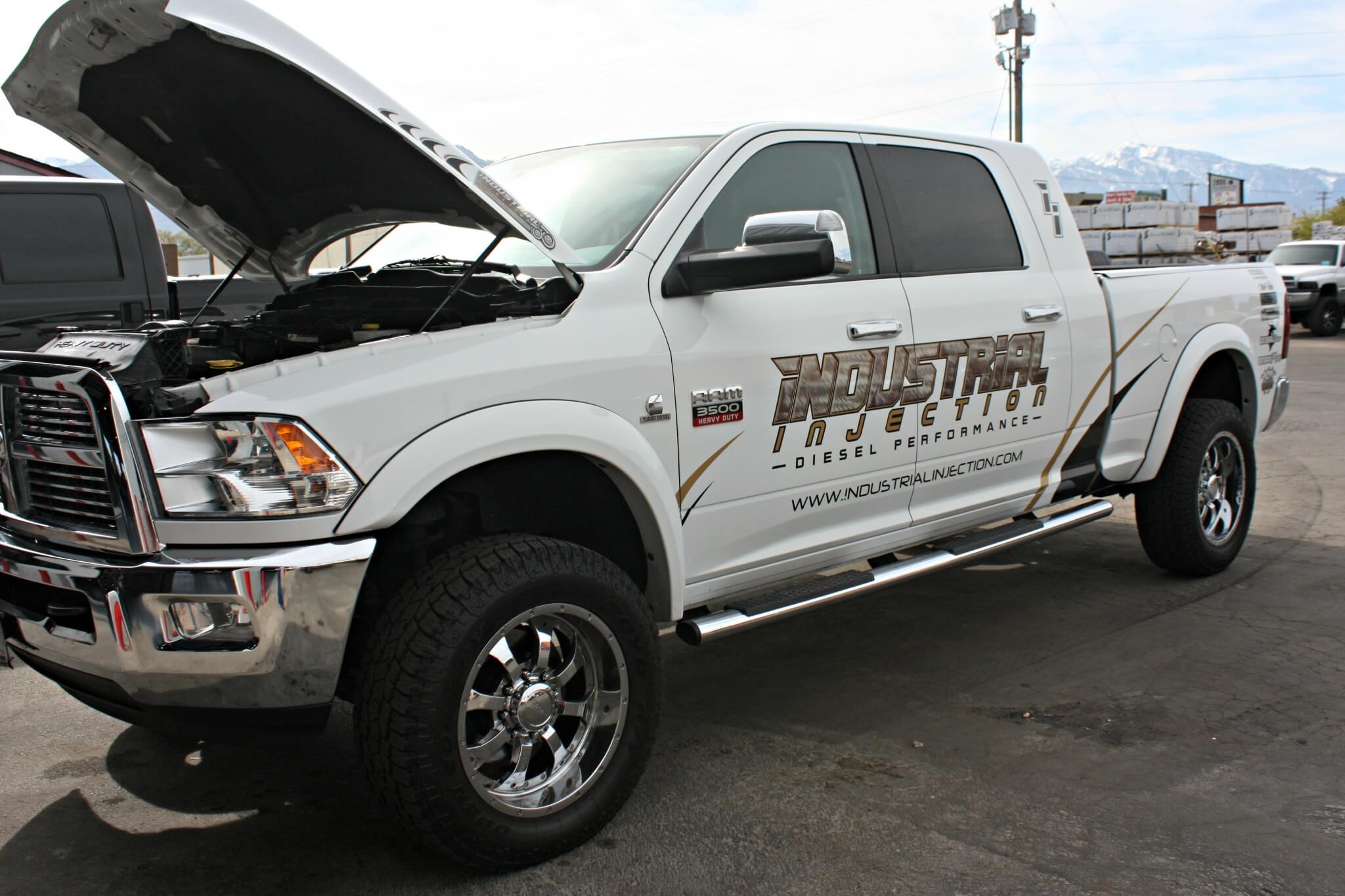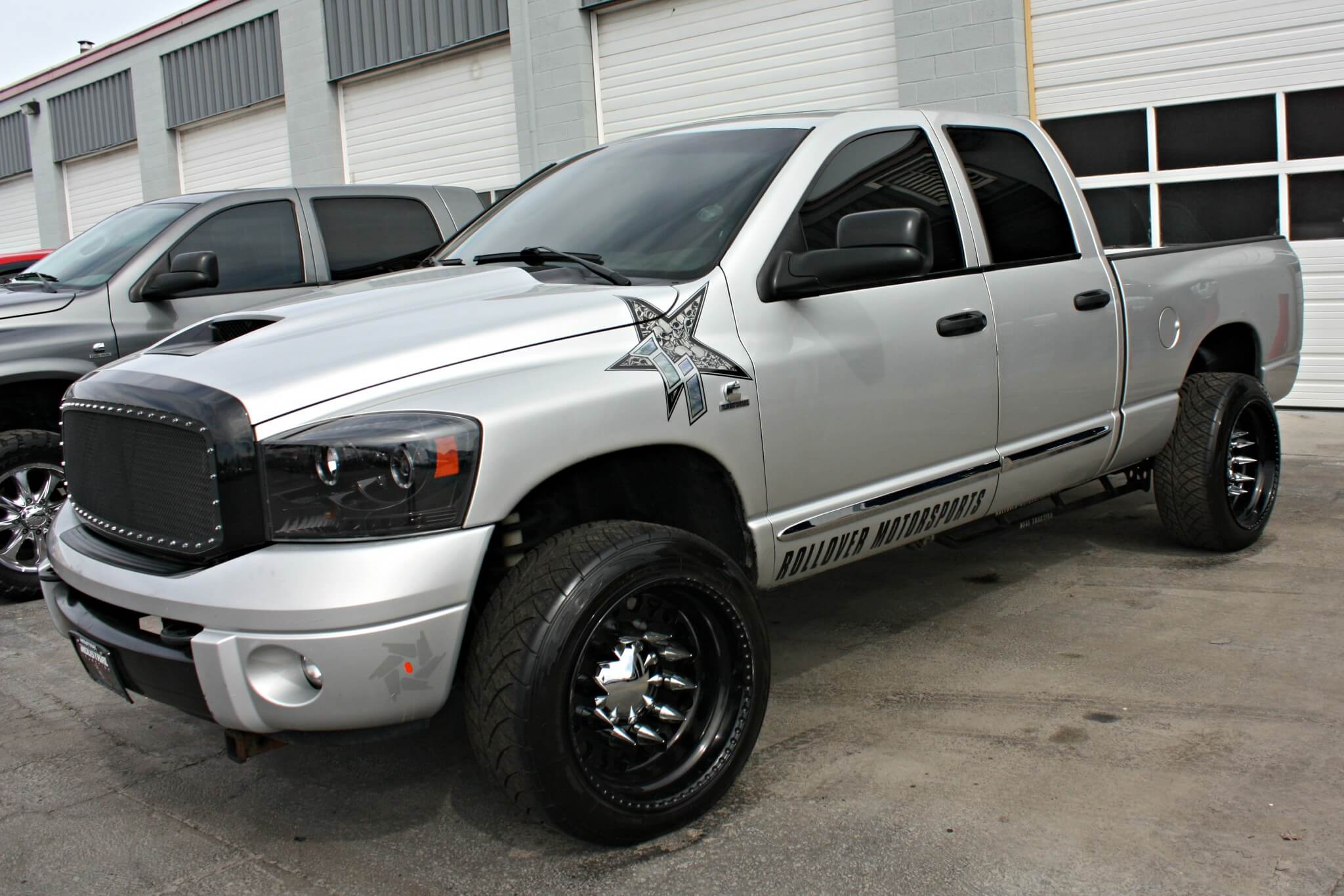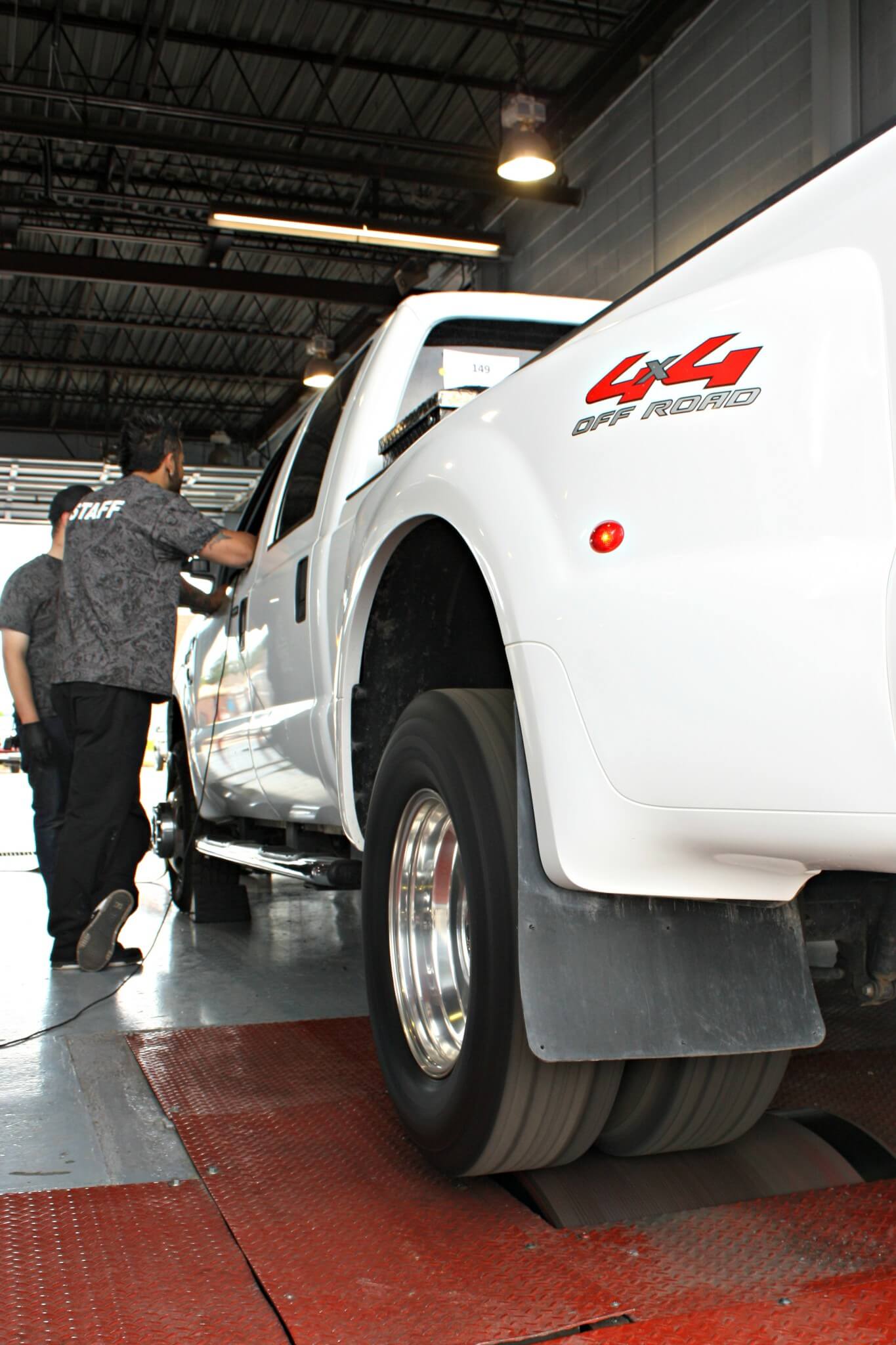 SOURCE:
Industrial Injection
800.955.0476