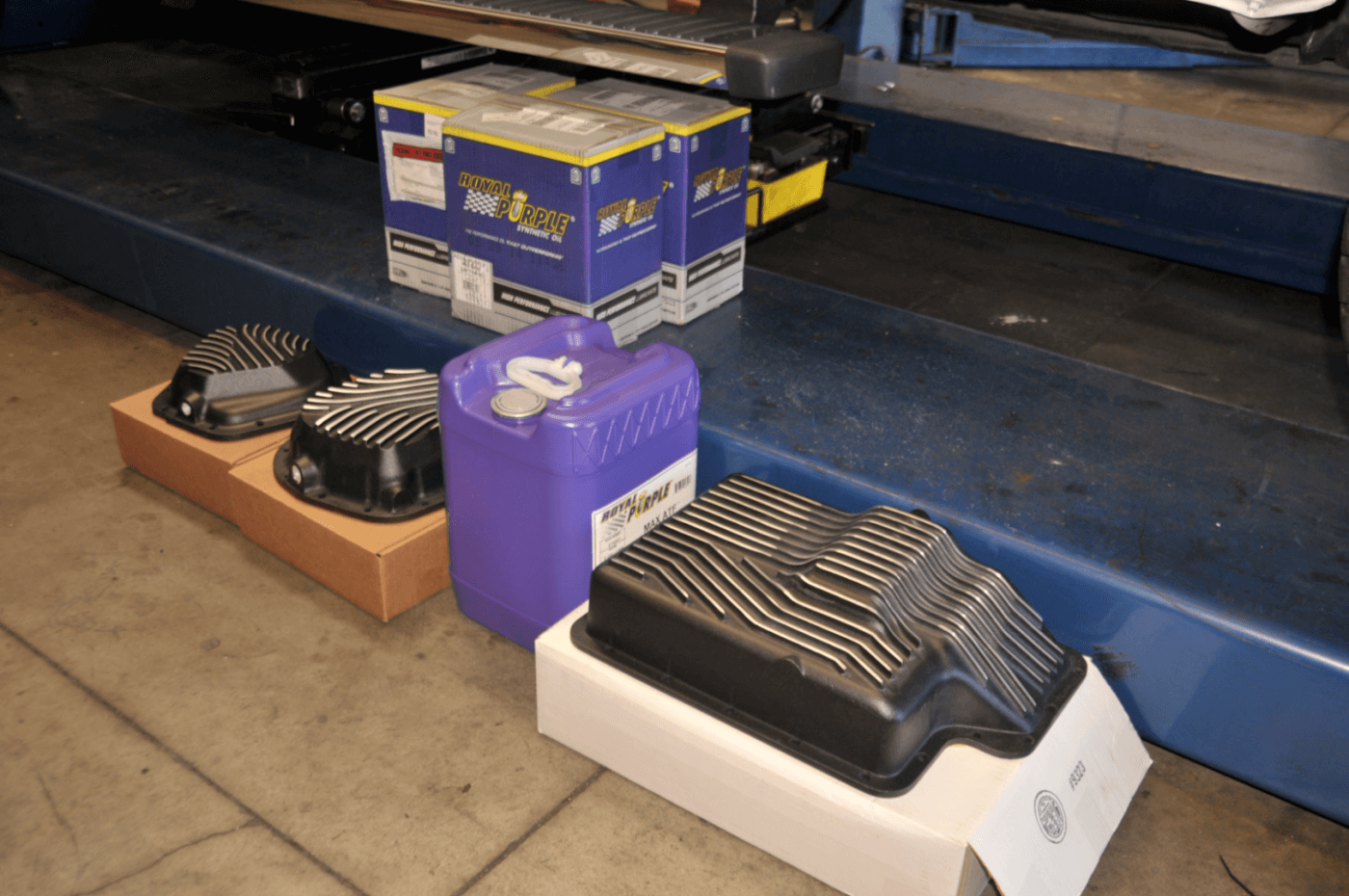 Juan Ochoa uses his truck practically every day and on weekends he asks it to step up and do the tough job of hauling his camping trailer out to the beach, desert, mountains, or wherever his young family cares to go to escape the city.
But Juan often doesn't like the things he sees on his transmission temperature gauge while climbing hills on hot days. And he knows the front and rear differentials are getting a workout too. On a flat highway with no load, Juan usually sees about 180 degrees on the temp gauge. Around town in stop-and-go traffic, the temps climb to 196. Put a load on the truck and head up a long hill and the temperature quickly climbs over 210.
PML diff covers offer a lot of improvement over the factory covers. First of all, they are made out of aluminum and that means they dissipate heat better than the steel factory units. Second, they carry more diff fluid so that helps keep temperatures down. Third, they have fins on the cover that add cooling. But there's more! A magnetic drain plug allows for oil changes without removing the cover, as you have to do with the stock one. A fill hole and level hole make those oil changes very easy. The machined gasket surface allows for a secure seal using either RTV or a factory reusable gasket and the thick gasket flange (3/8-inch thick) will not bend when the bolts are tightened. The thick wall, sand cast construction actually adds strength to the differential housing.
Juan also opted for the PML transmission pan. In addition to many of the same benefits as the diff covers (better heat dissipation due to material and design, thick gasket flange, etc.) the transmission pan from PML carries a full 8 extra quarts of oil compared to the factory pan.
But covers and a pan weren't the end of the upgrades. No, Juan also got a transmission cooler with a built-in fan from Flex-A-Lite to really keep the temps down. He had Cory mount the cooler up near the radiator and ran the lines down to the factory lines.
We met Juan at B&C Auto Repair in Vista, California, where Cory LaBouve spun the wrenches and got the 7.3L Power Stroke-equipped Super Duty ready for the road. Check out what it takes to beef up a truck for heavy hauling.
After using the truck for a few weeks after the installs, Juan reports great success. Instead of seeing temps of 210 and more when towing the truck is now rock solid in the area of 180 degrees. When not towing the truck's transmission came down from 196 to 168. Basically the transmission is 30 degrees cooler all the time compared to what it was before the cooler/fan and trans pan. DW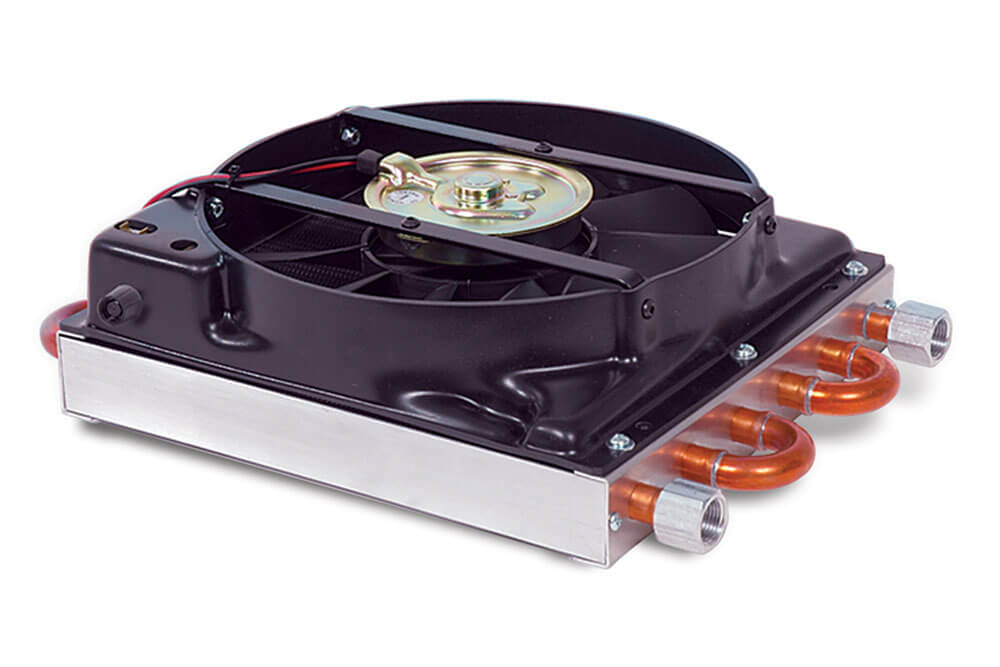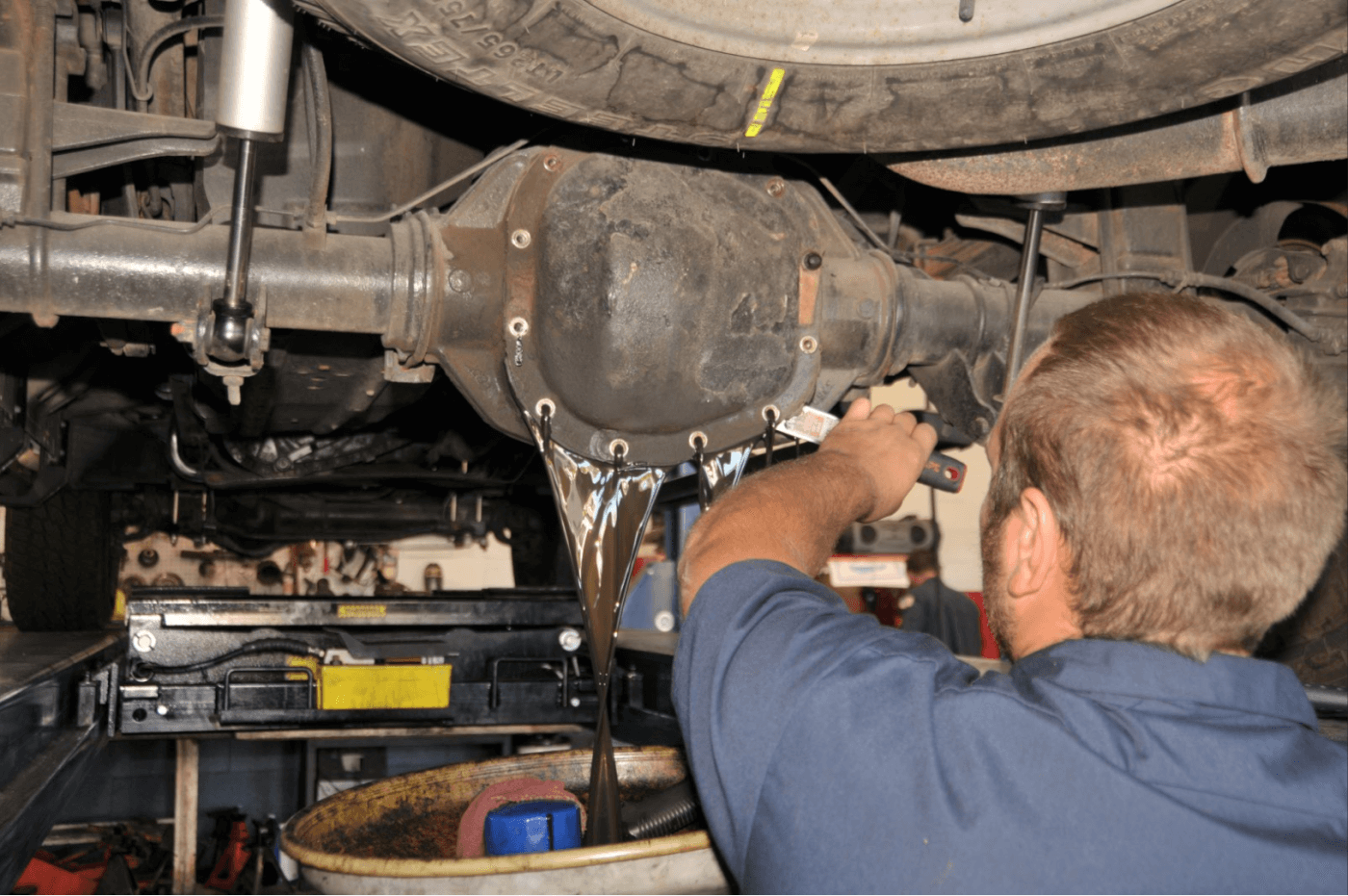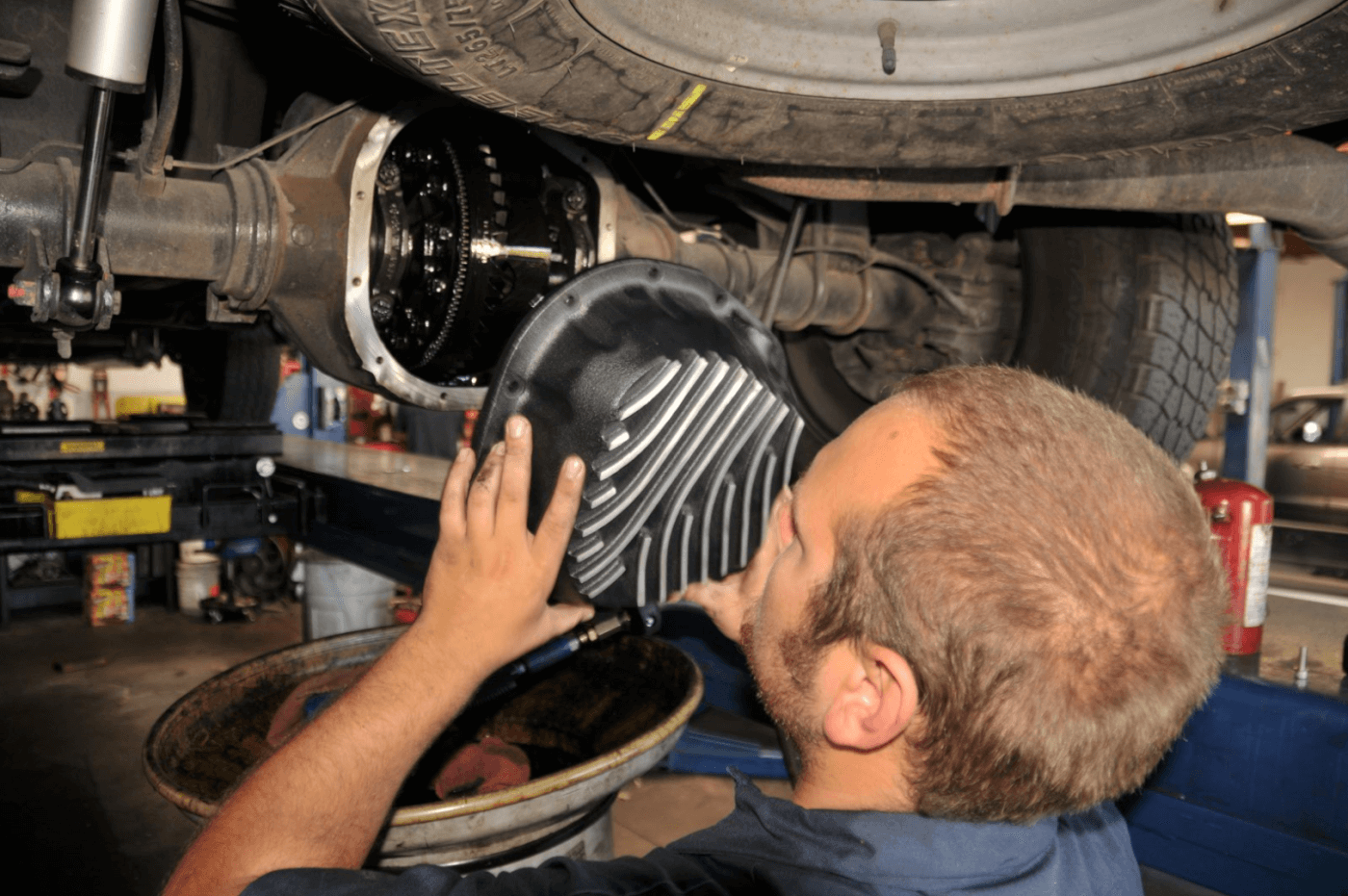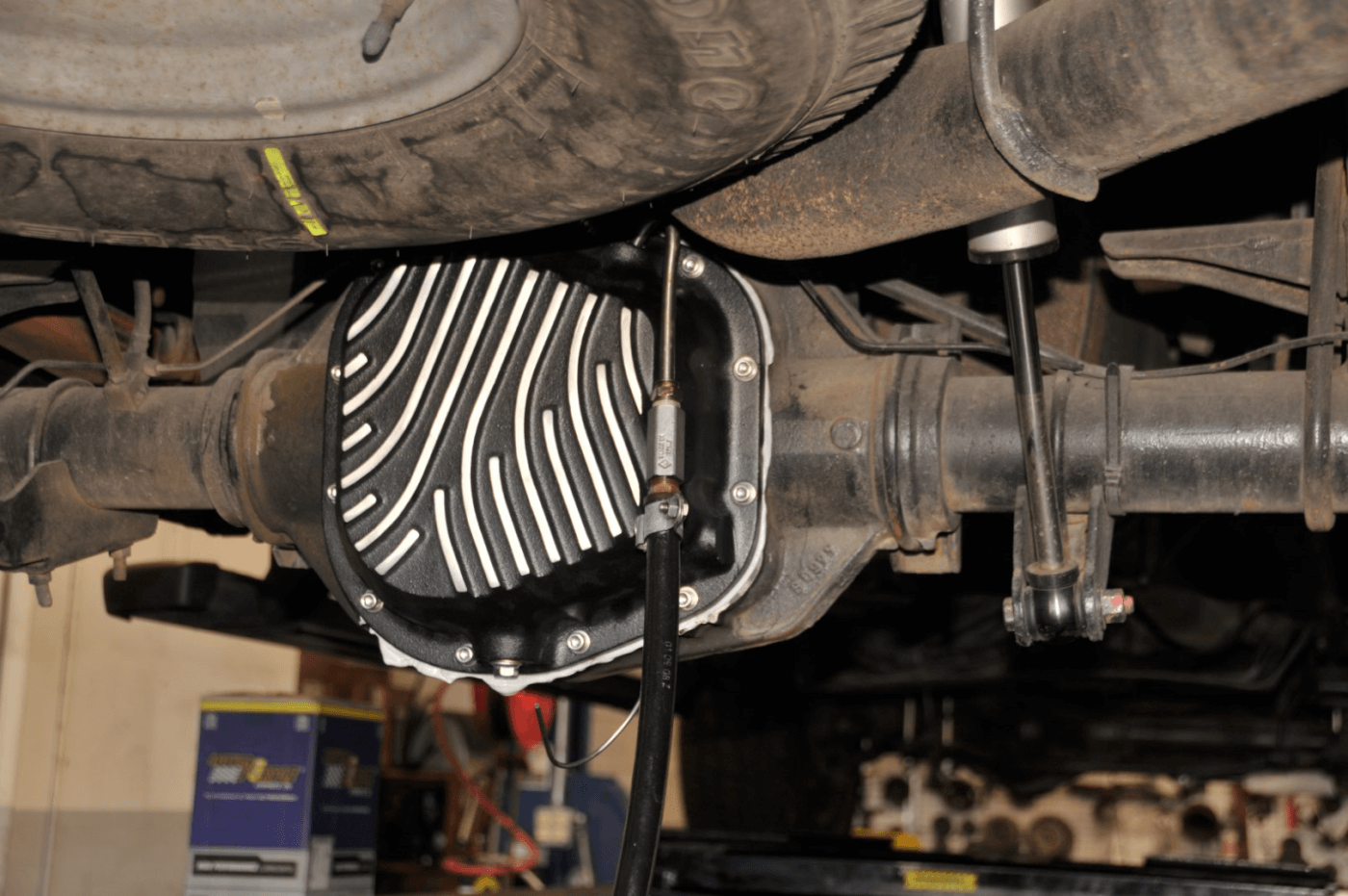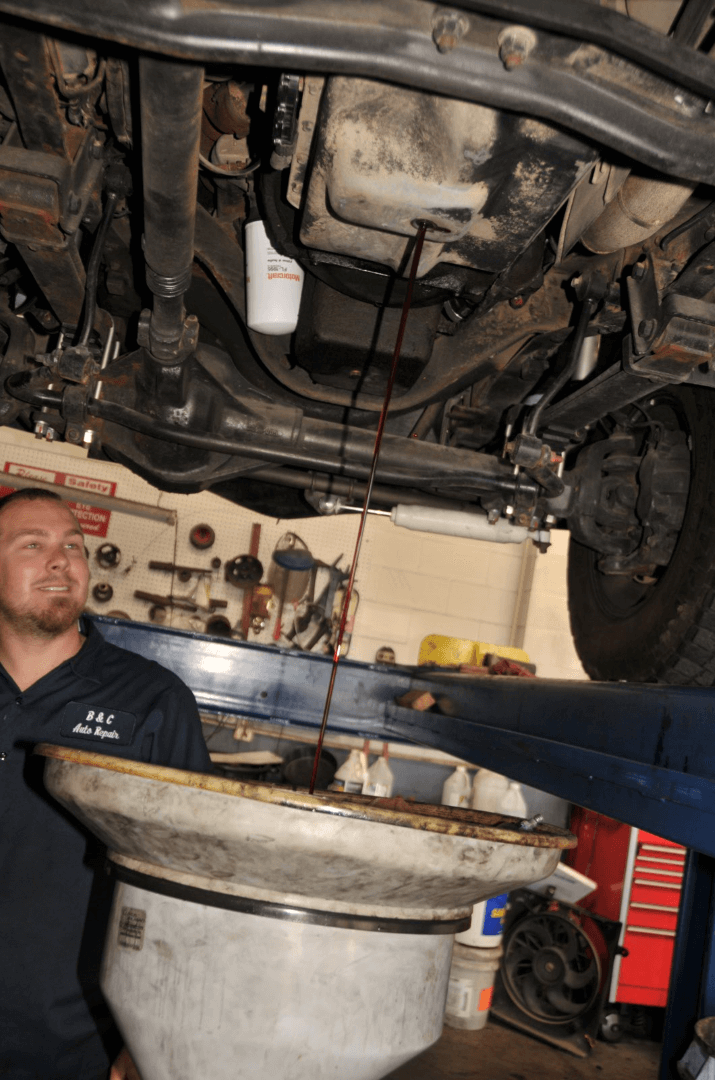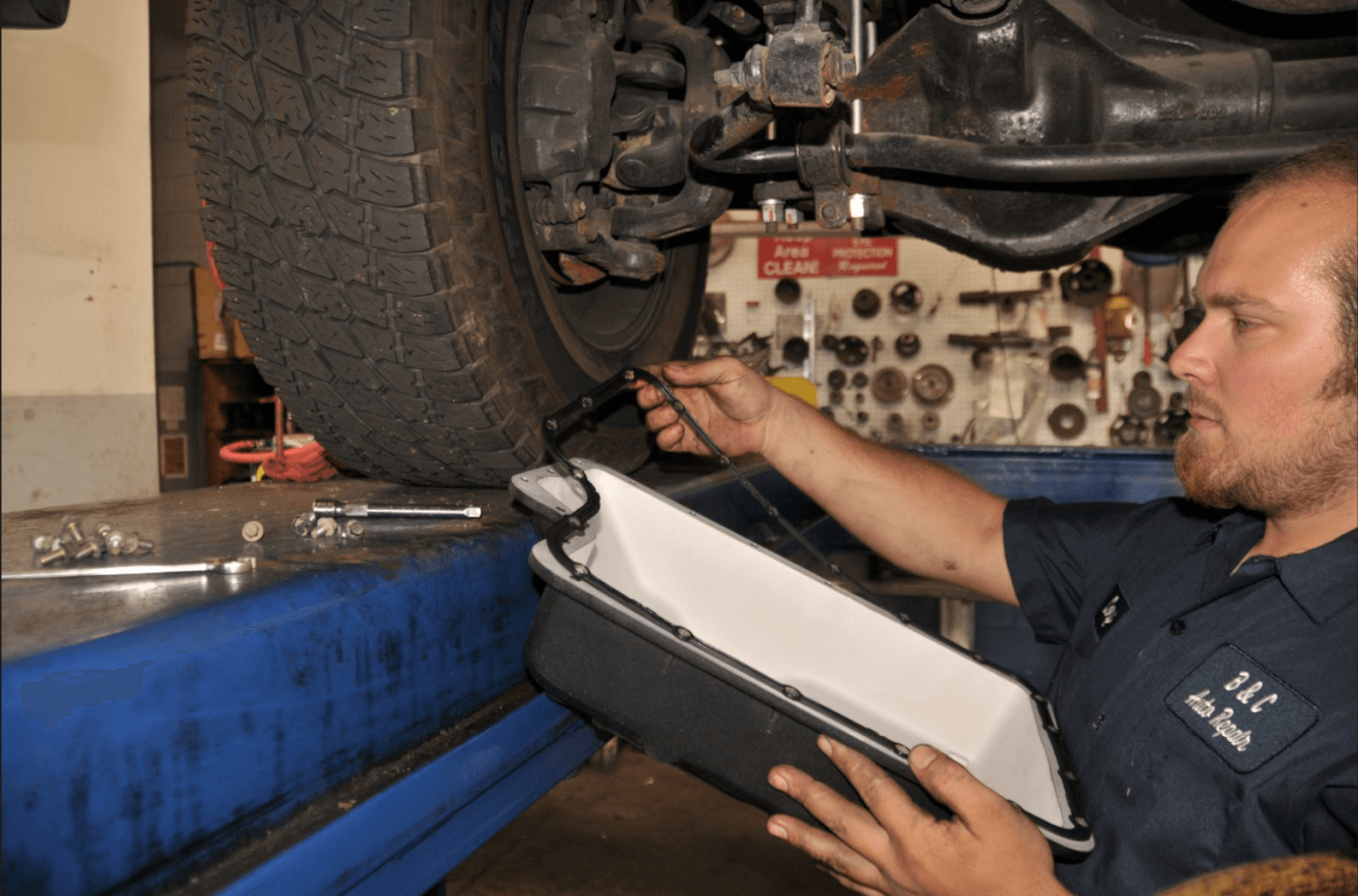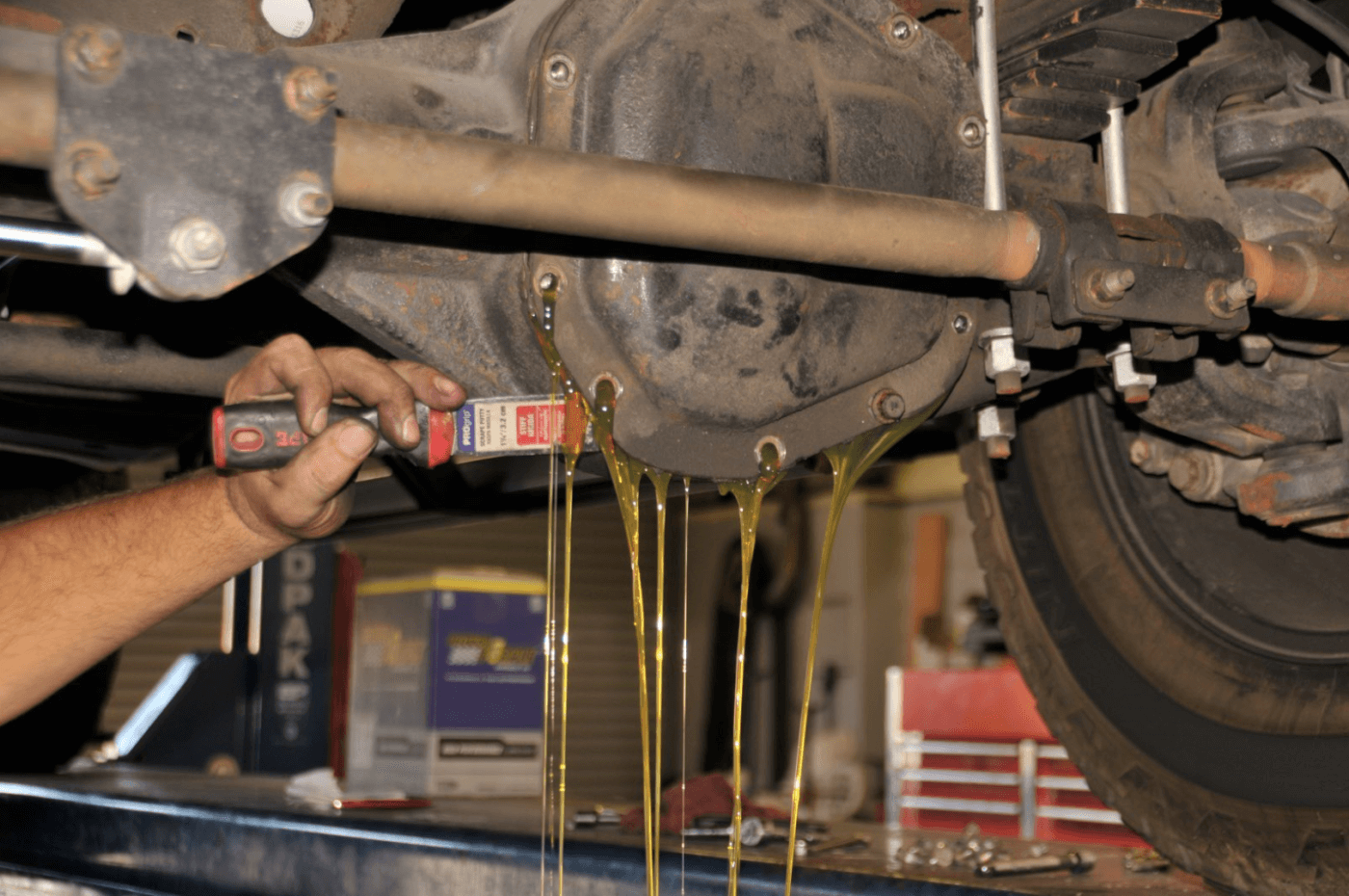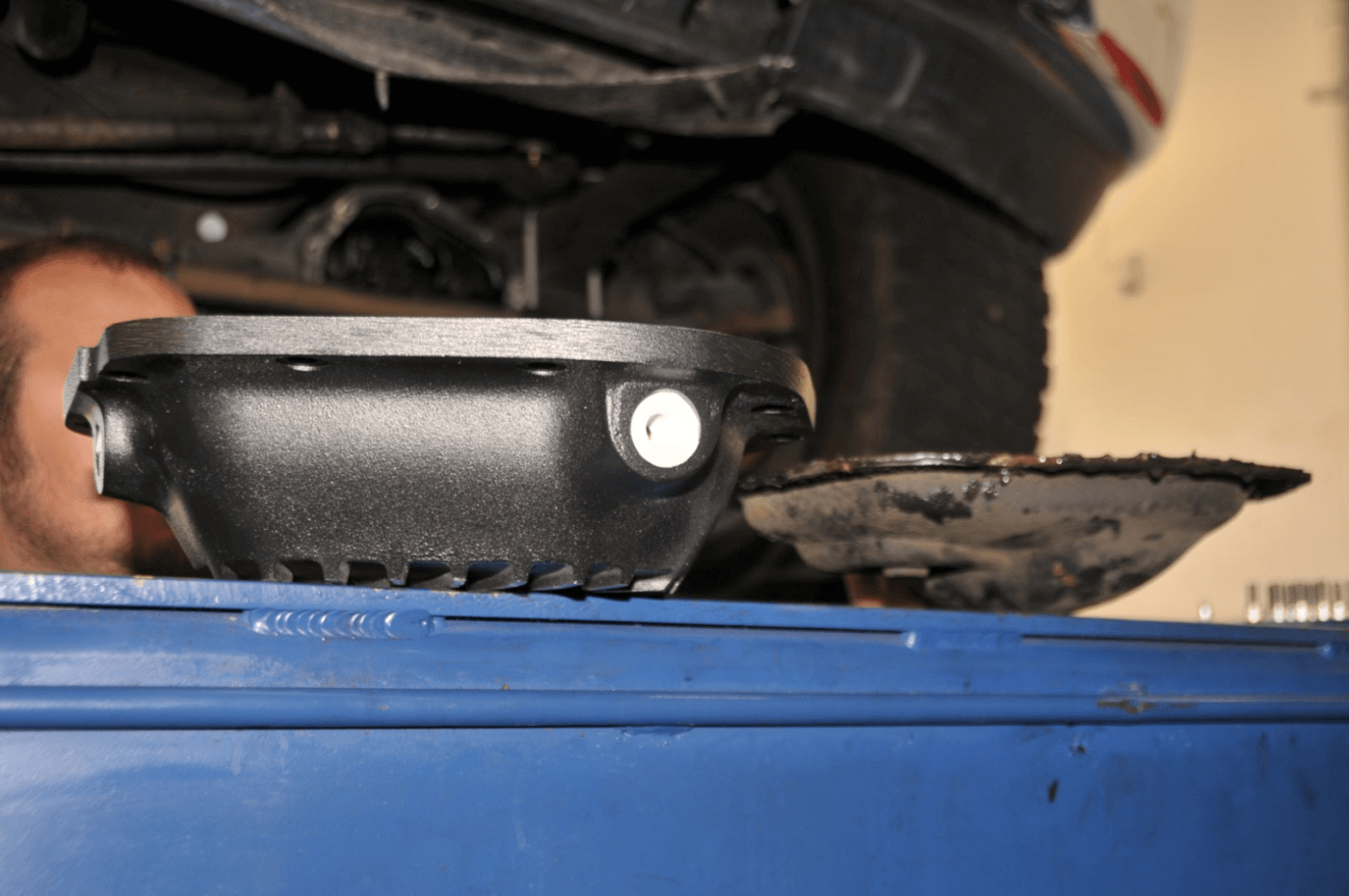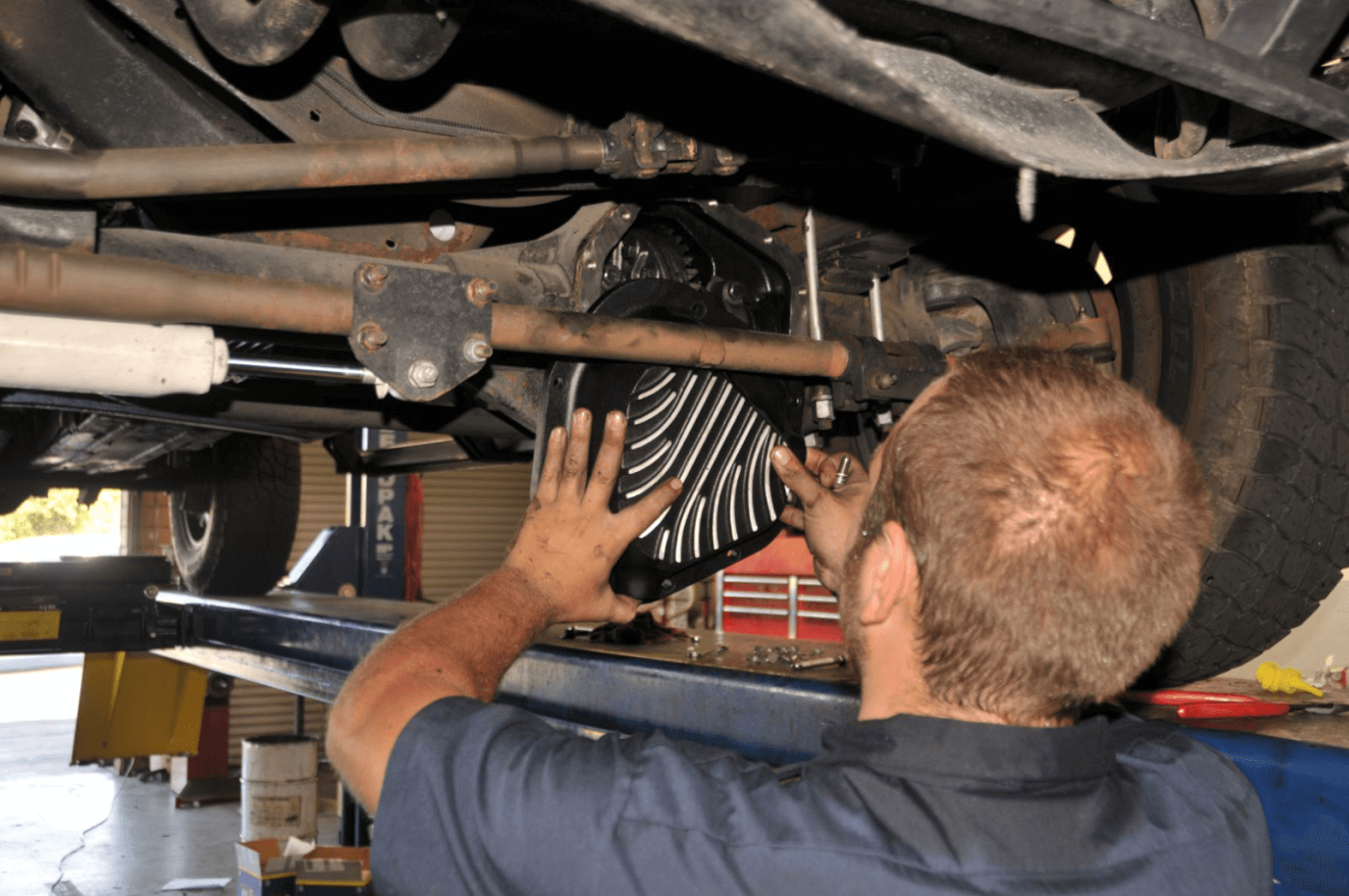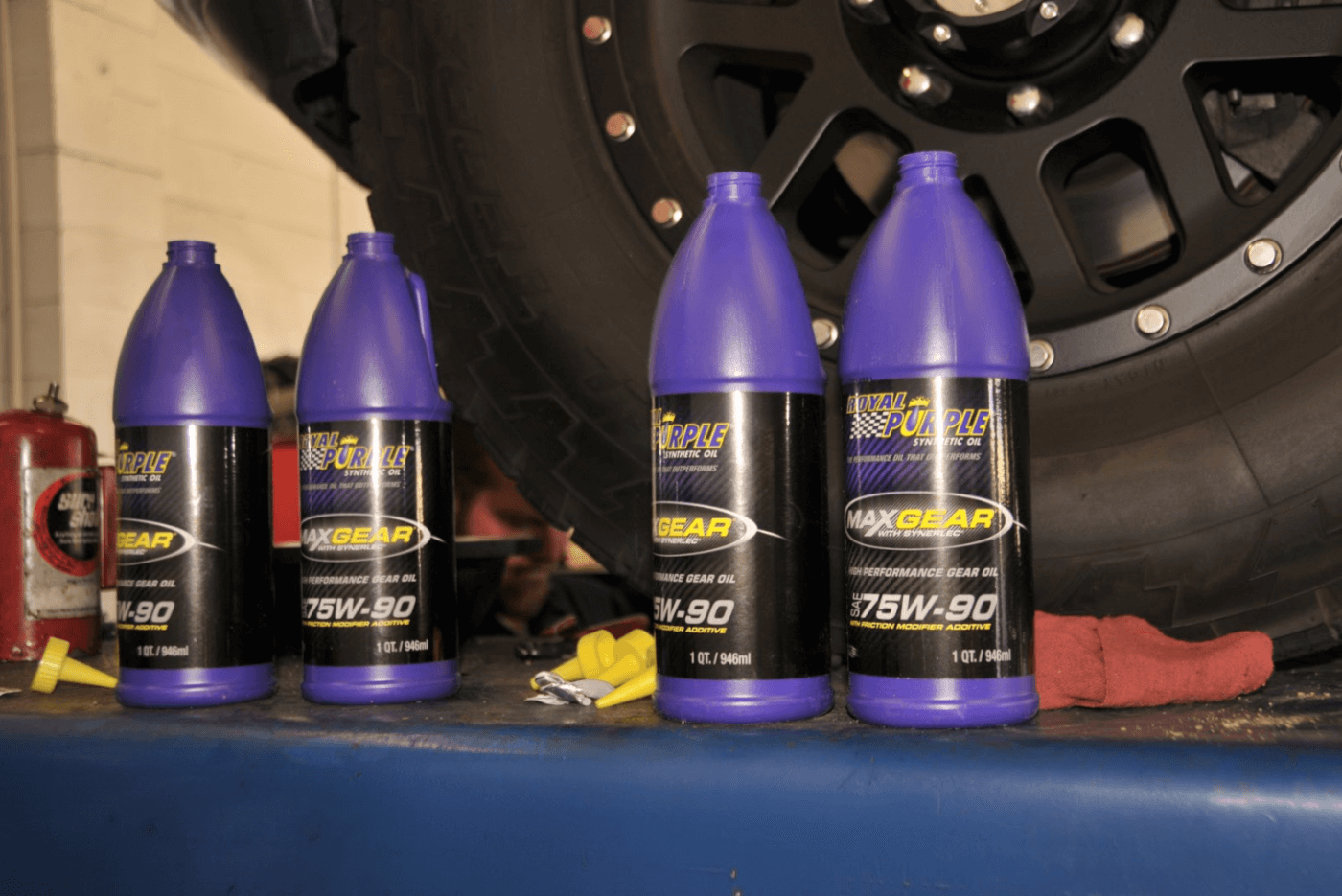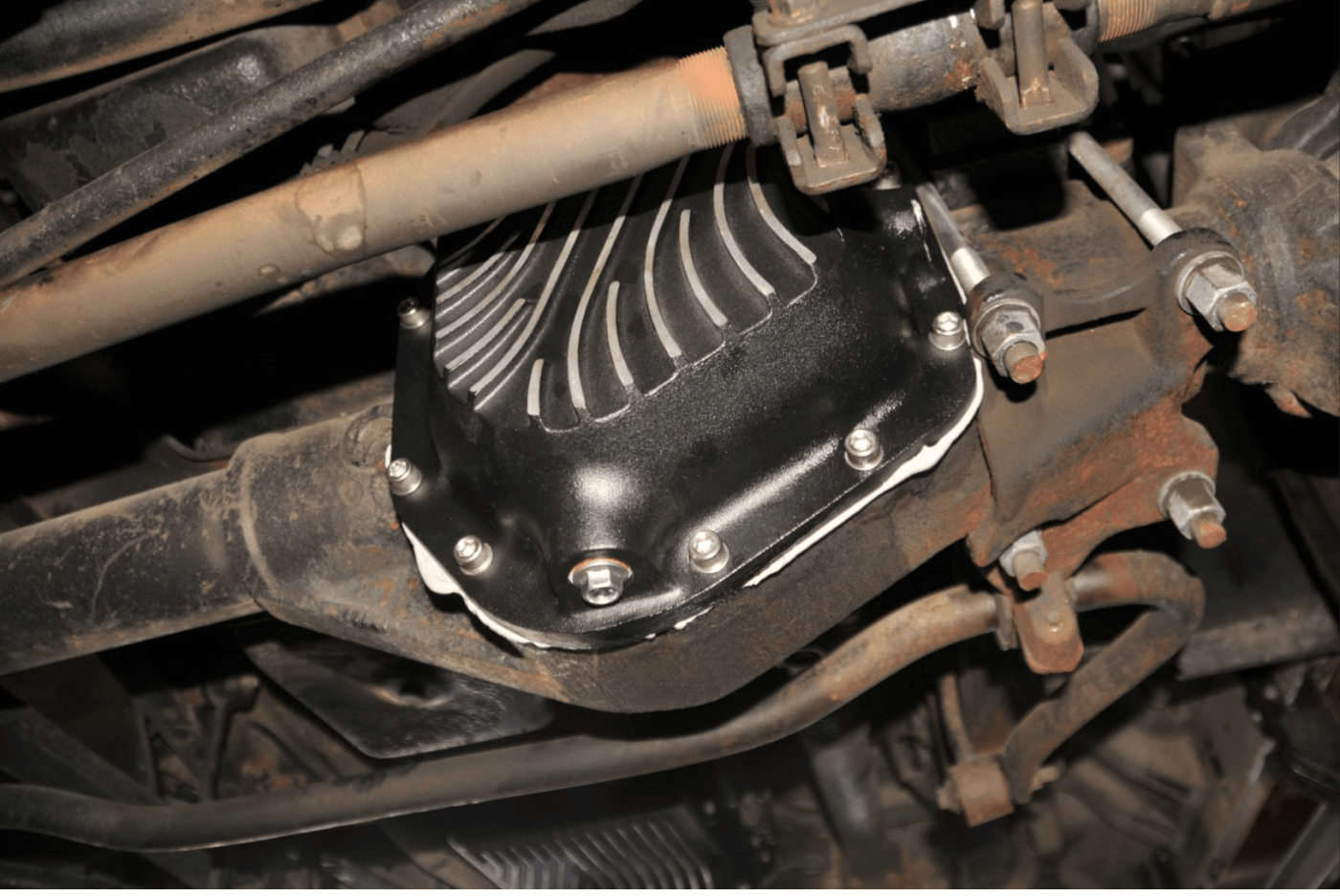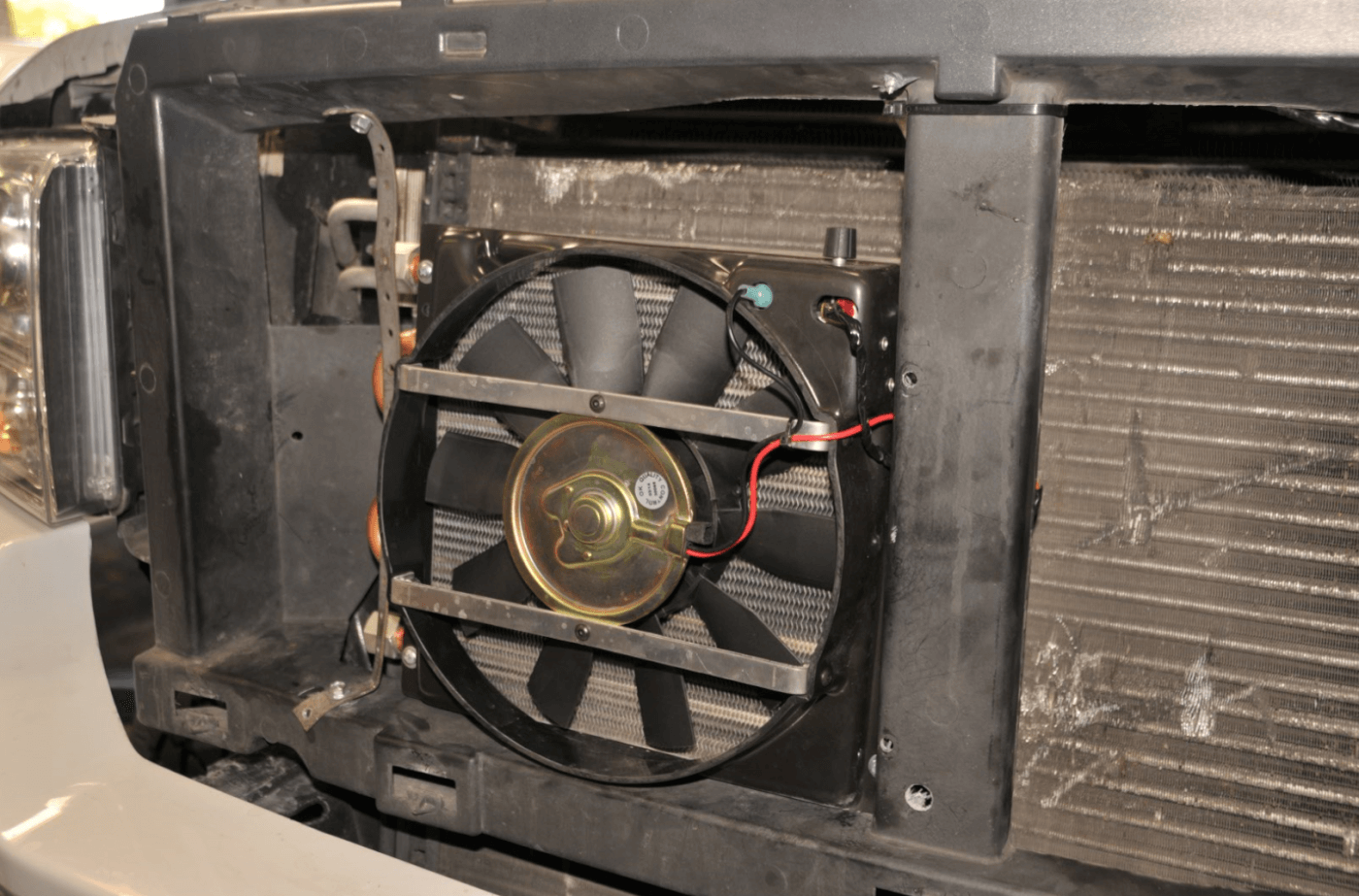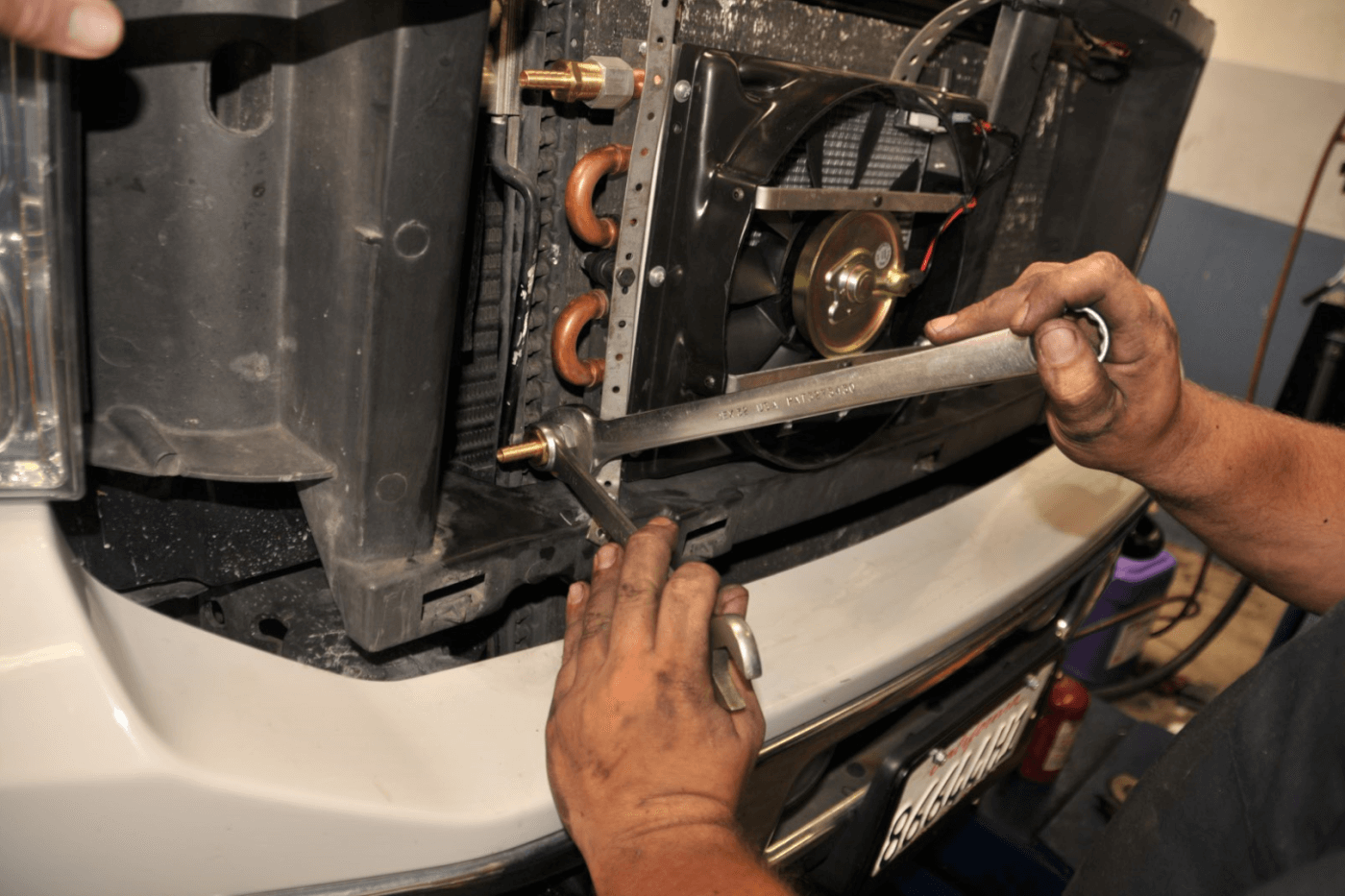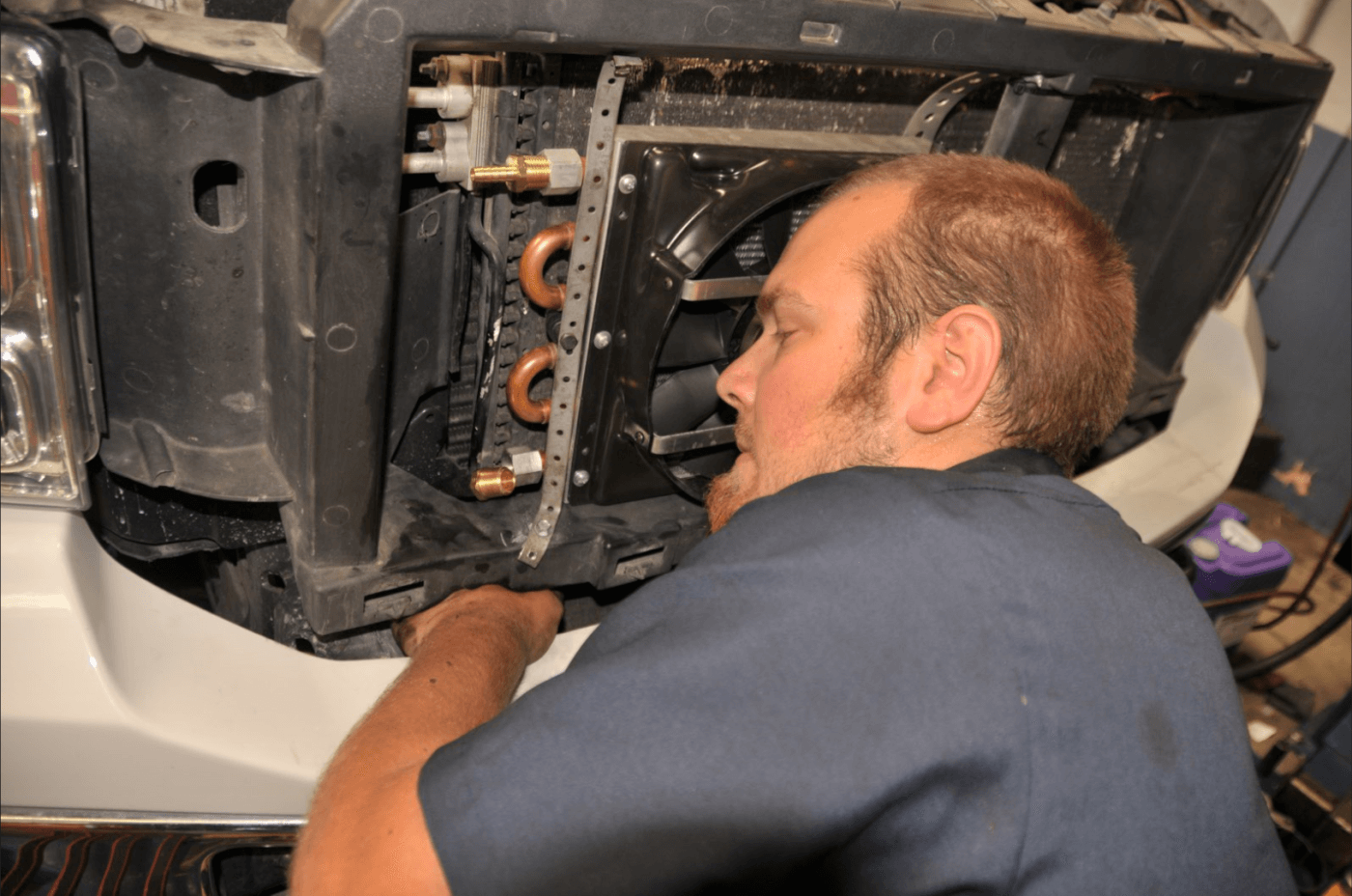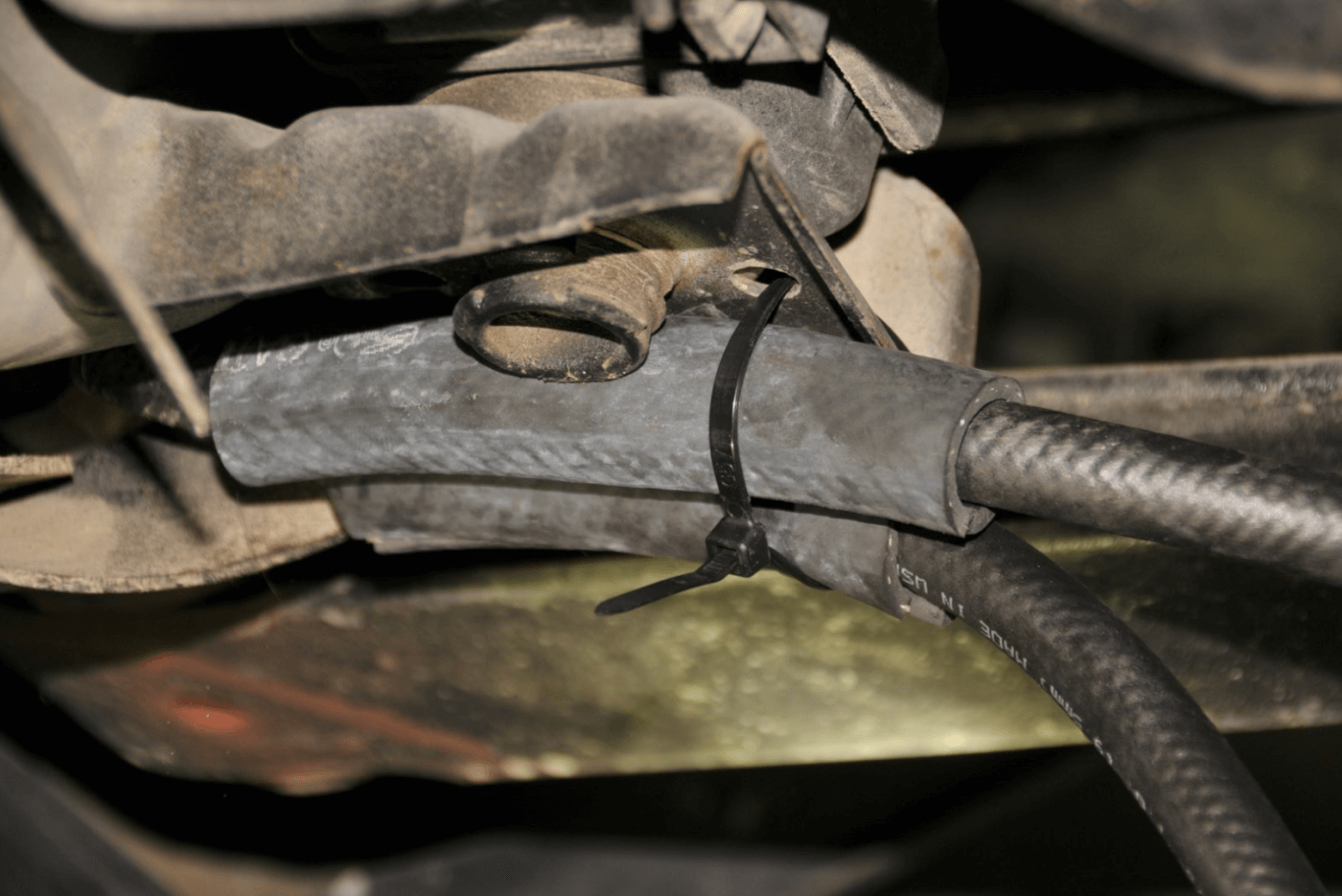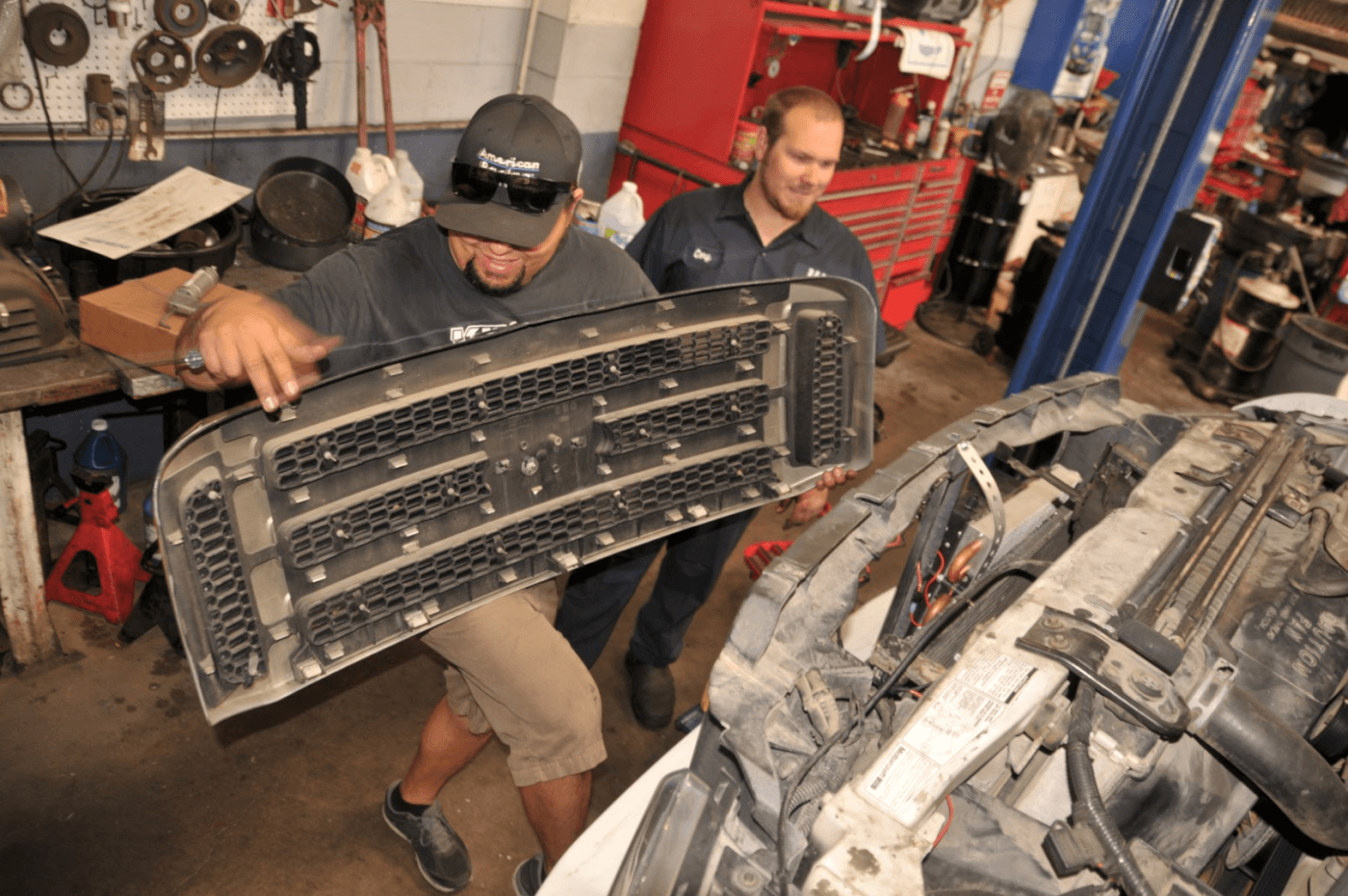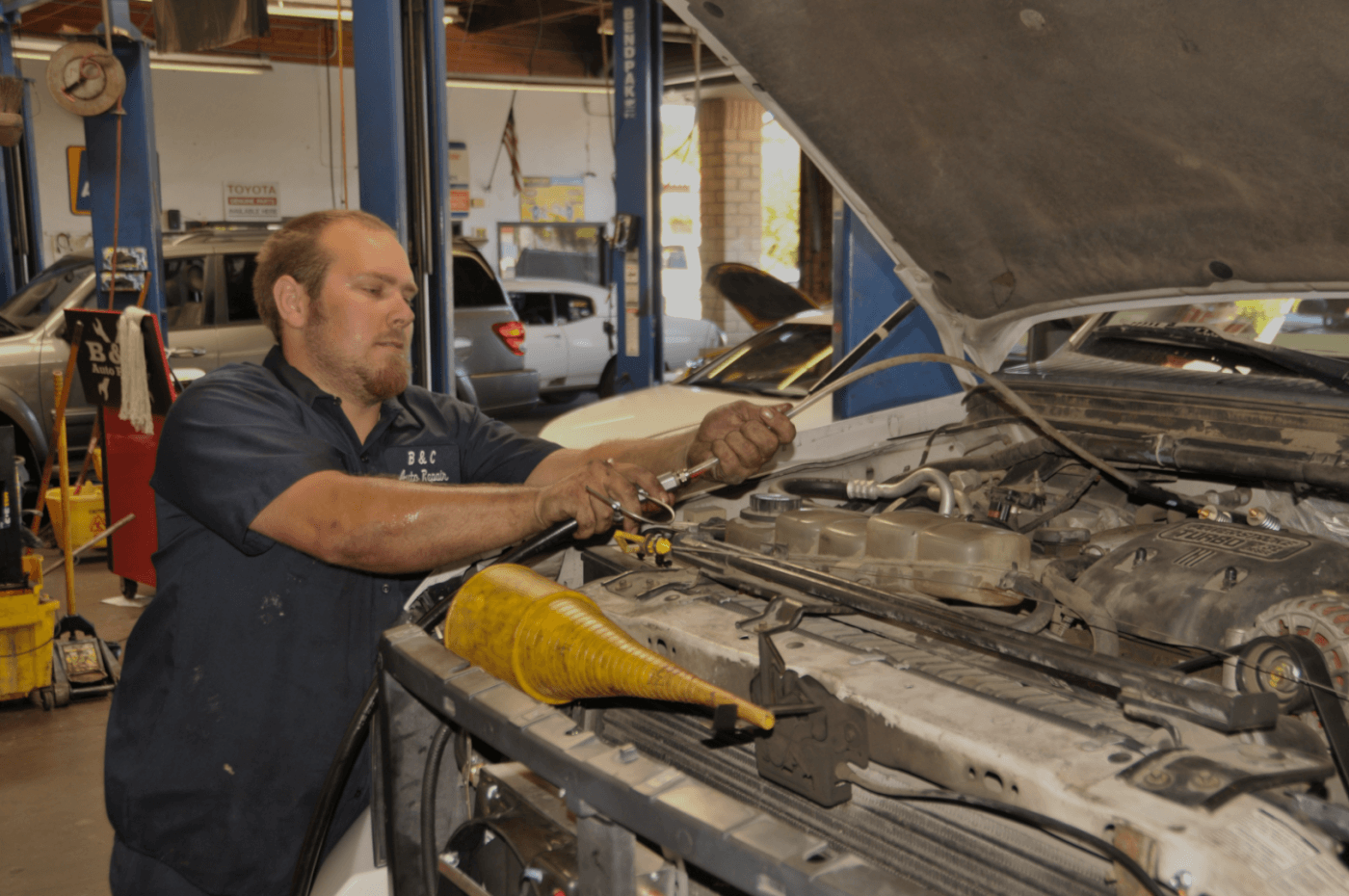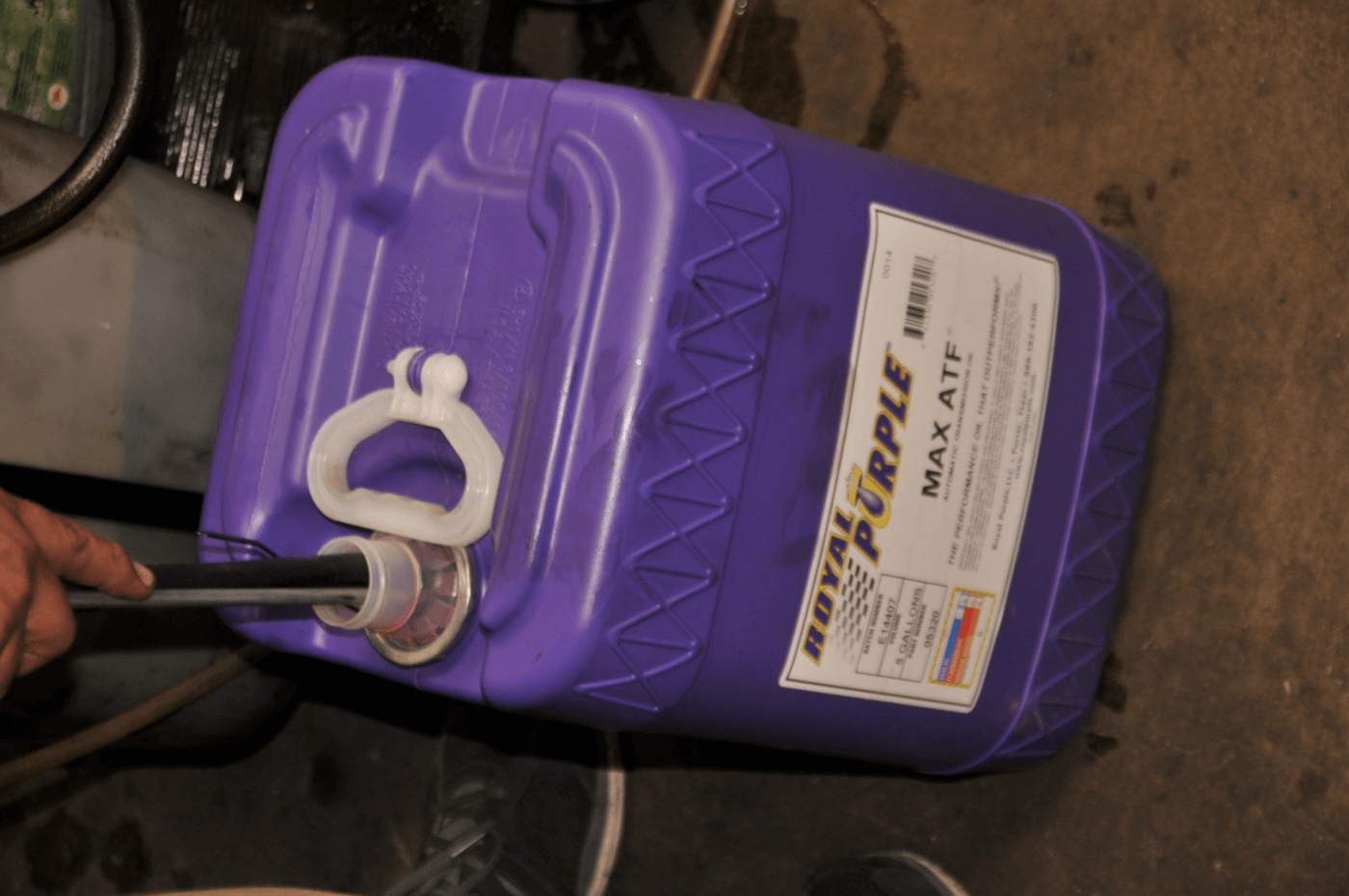 SOURCES:
B&C Auto Repair
760.726.2972
Flex-A-Lite
800.851.1510
PML Covers
310.671.4345