When it comes to diesel performance, it's easy to tread the same path as everyone else. Especially when it comes to 12-valve Cummins engines: It's been pretty much proven that big turbochargers, plus big fueling, equals big horsepower. There are some, though, who take the road less traveled to achieve better performance. Brad Ponci is one of those guys. For more than 30 years, Brad has run a diesel performance and repair shop up in Fortuna, California, along the North Coast of the state. While Brad's bread and butter has been repair, he does quite a few performance builds, too,  and he's engineered a 10-second truck, an 8-second Altered and has helped a few customers with 1,000+ horsepower builds.
"At 115psi of boost, drive pressure is only 56psi, which saves on pumping losses in the engine."
LIFE CHANGES FAST
Brad has always been into drag racing, but after a scary incident a few years ago when he barrel-rolled his Altered in Sacramento, California, and had to be cut out of the car, he decided he needed a bit more tubing and body around him. Brad didn't want to abandon drag racing though and went with a clean-sheet approach to building a Pro Stock truck. For this new venture, he acquired a 2012 D&D tube chassis S-10 with a '03 body that was certified to 6.0-seconds in the quarter mile. The truck was light and long with a 125-inch wheelbase and extensive fiberglass work. Next, Brad needed an engine.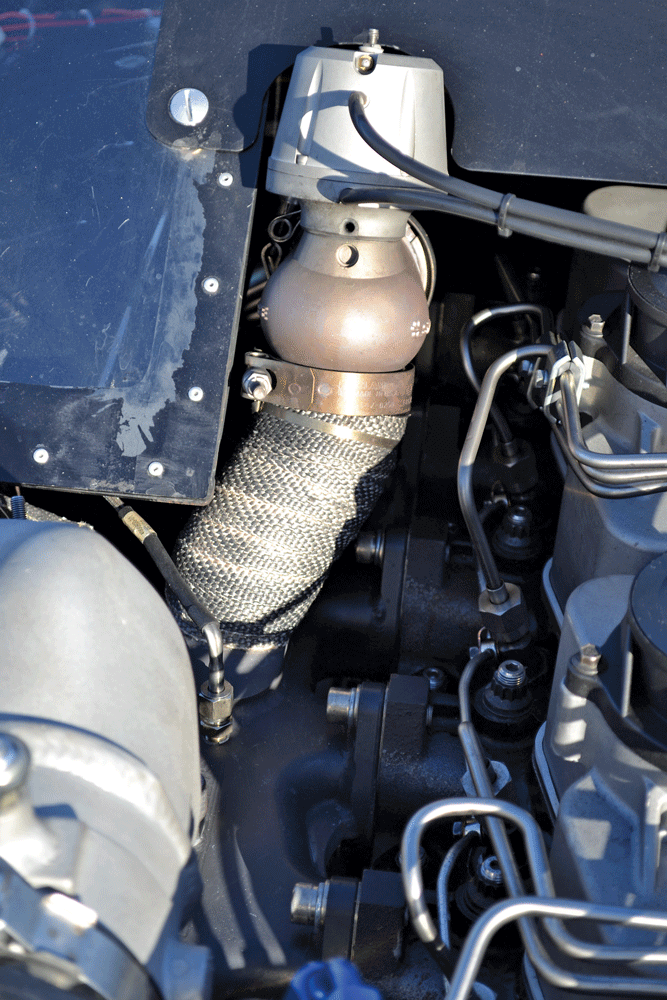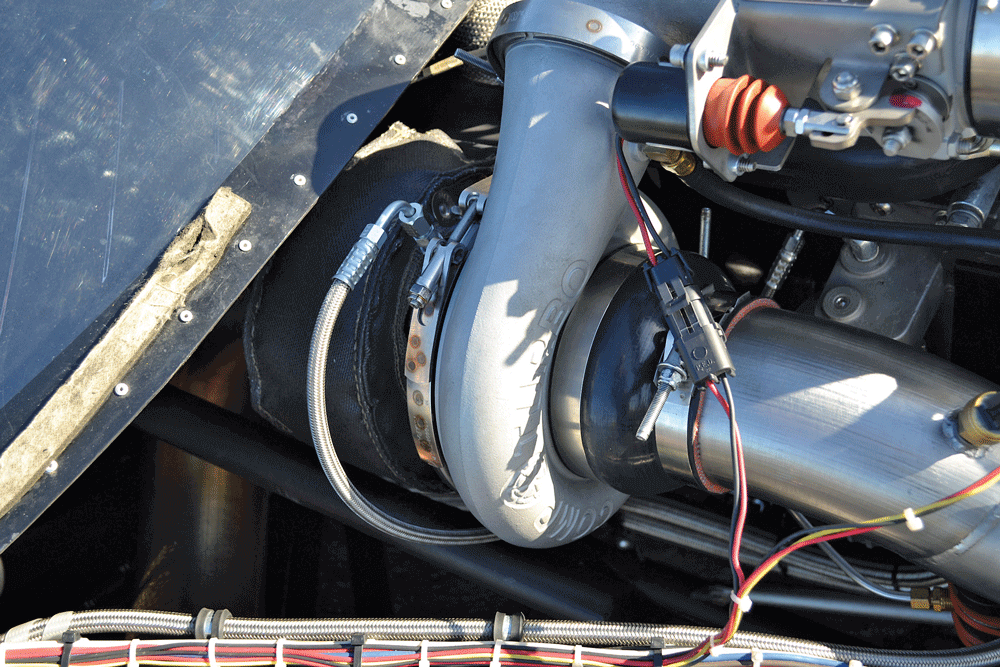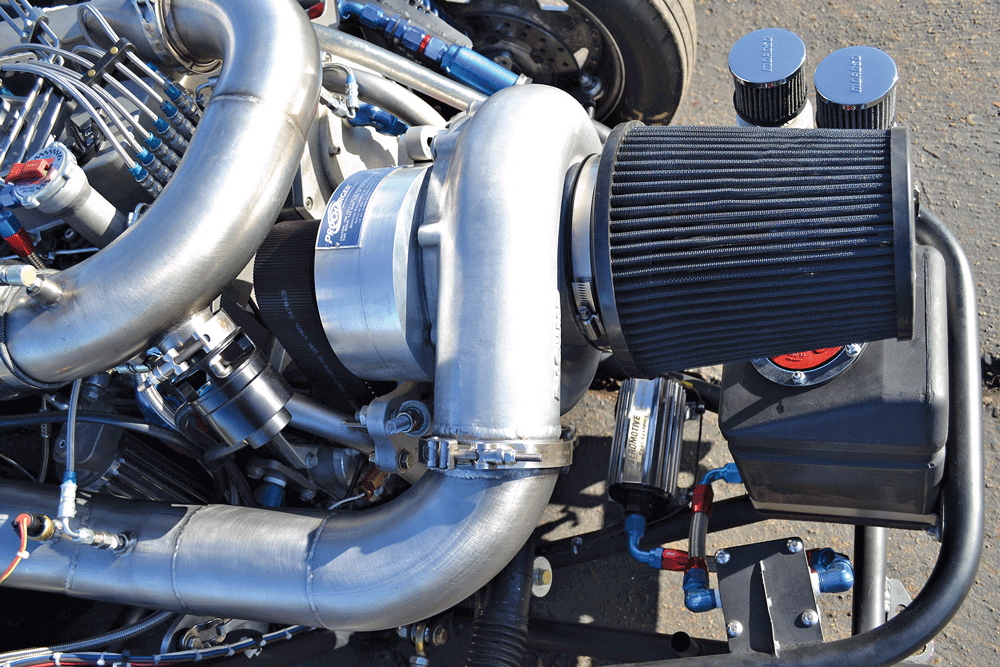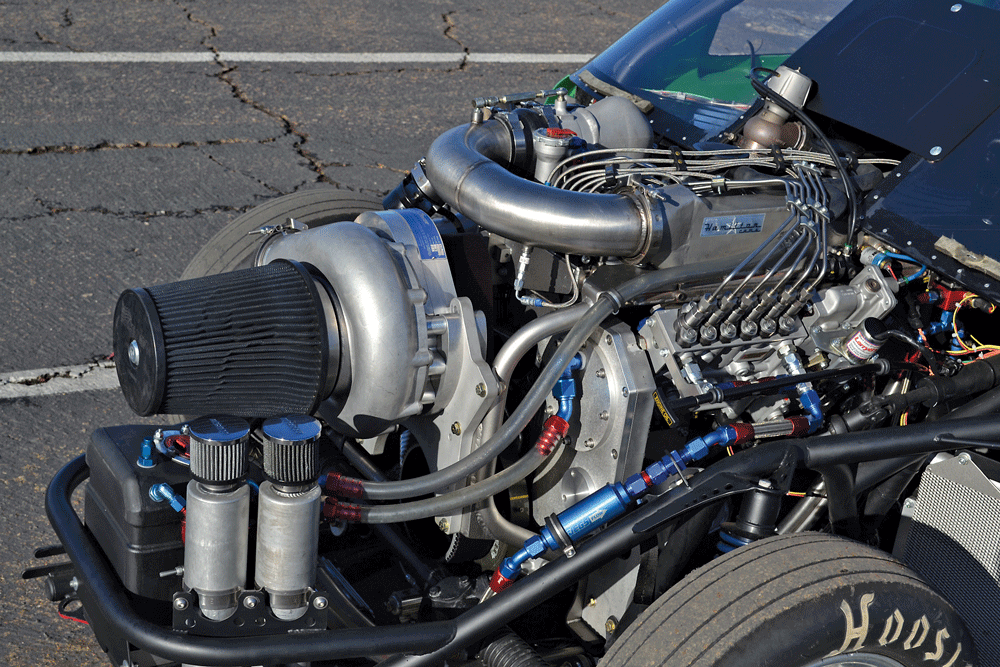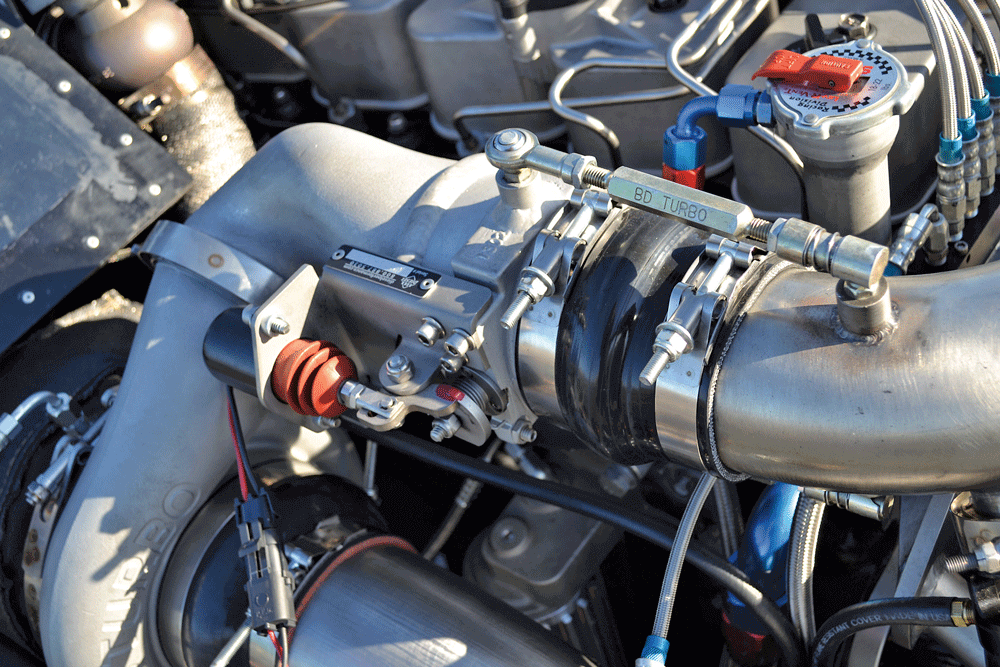 BEING DIFFERENT
Wanting fast speeds, Brad was still a little irked at the spooling time of the usual turbocharged combinations and decided to try something a bit different: a supercharger. See, many high-horsepower diesels can take forever to spool, even if they creep into the staging lights already up on boost. Since Brad wanted to race with the gas crowd at his local racetrack, he needed something that would spool nearly instantly yet still make good power. However, most superchargers aren't designed for the type of boost levels found in diesel performance, so an air intermediary was needed to keep the pressure ratio down. That's when Brad arrived at a supercharged-turbocharged combination, with the blower blowing into the turbocharger.
"Brad's drag truck is one of the loudest Cummins we have ever heard"
Before he started work on the induction though, Brad had to build an engine. Starting with a 5.9L Cummins block out of a '94 Dodge, Brad then added an internally-balanced crankshaft, Carillo rods and nearly indestructible Mahle Monotherm steel pistons that Brad modified himself to lower the compression to about 14:1. A Hamilton Cams billet camshaft was installed in the block and bumps the Hamilton HD pushrods, which then extends up to a Hamiton Cams 12-valve cylinder head that was fire-ringed and fitted with oversize valves and dual valve springs. From the main studs, to the rod bolts, to the head studs, all the fasteners throughout the engine are from ARP. Final assembly and machining for the power plant was performed by S&H machine.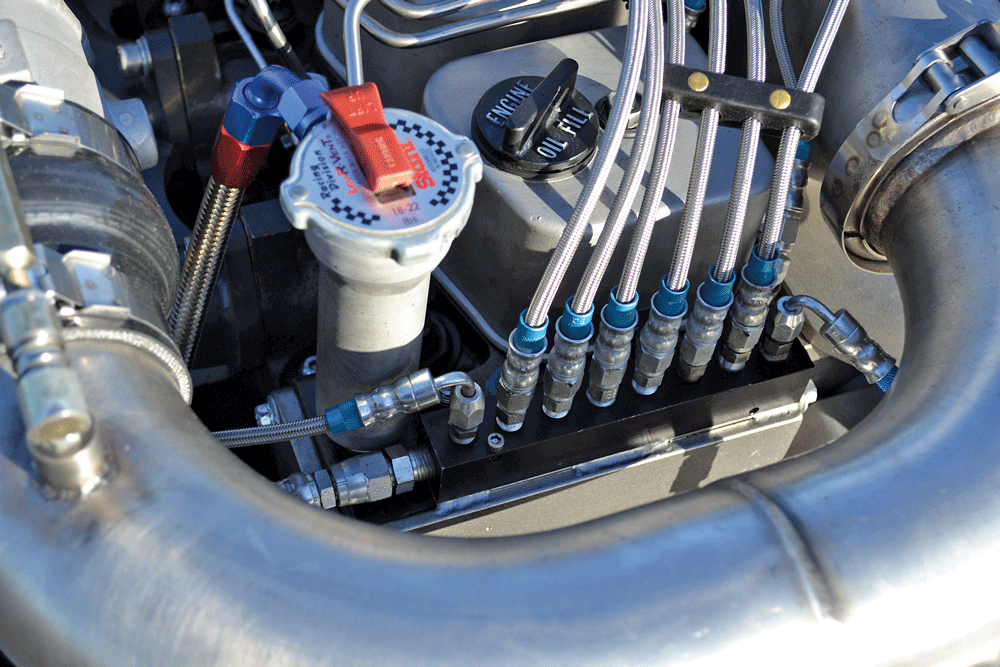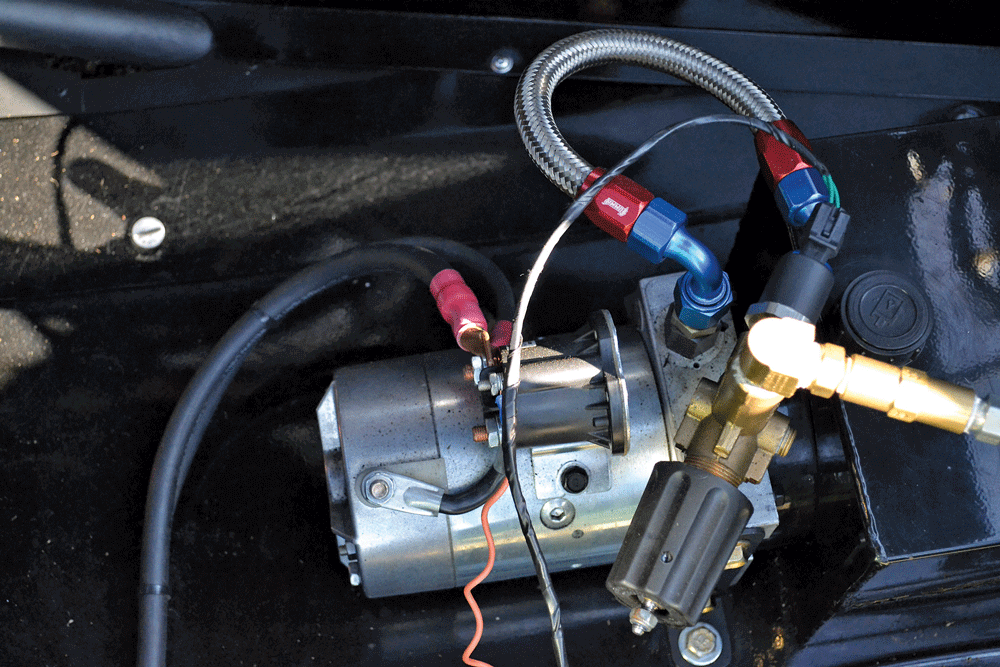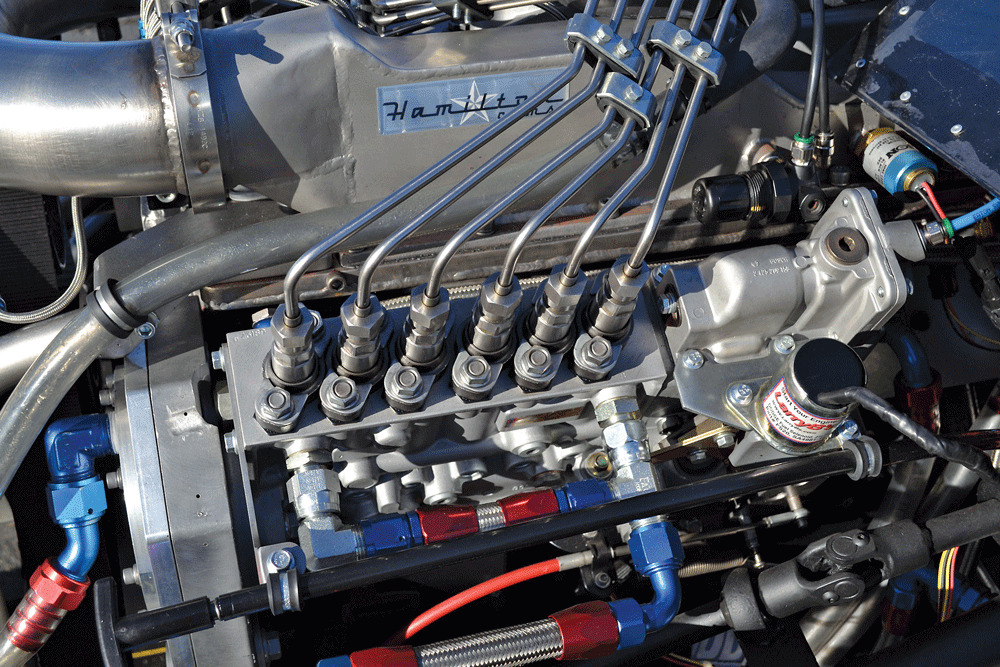 SUPER TURBO
The induction system was where things really got interesting. Brad didn't want to sell himself short on blower capability, so he went with the biggest supercharger in the ProCharger line: the mammoth 139mm F3R. Blasting an incredible 4,000cfm of air into a turbocharger and then into the engine, the ProCharger would be more than enough to meet Brad's power needs. Brad has tried a variety of turbochargers (and broke a few) but finally settled on a 78mm S400 with an 87mm turbine and a loose 1.25 A/R housing. With a tornado's worth of airflow, Brad needed fuel to match his awesome boost levels. So, Brad started with an Aeromotive lift pump that's regulated at 50psi and feeds a Northeast Diesel injection pump that has a quickfill cam and 13mm plungers. From there, fuel goes through Scheid .093 stainless steel lines and into a custom set of injectors from Dynomite Diesel Performance.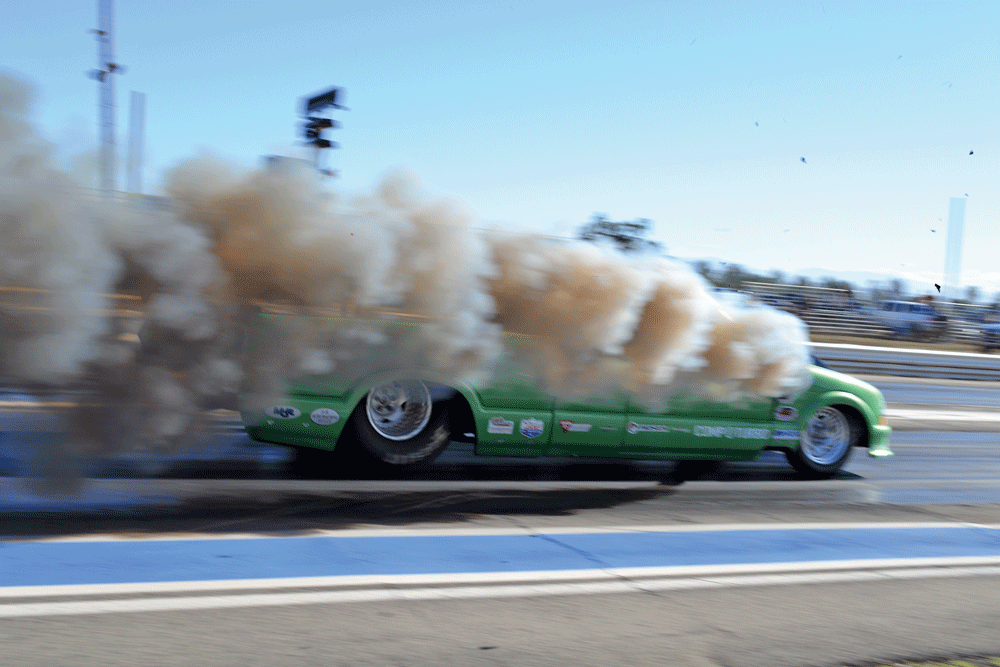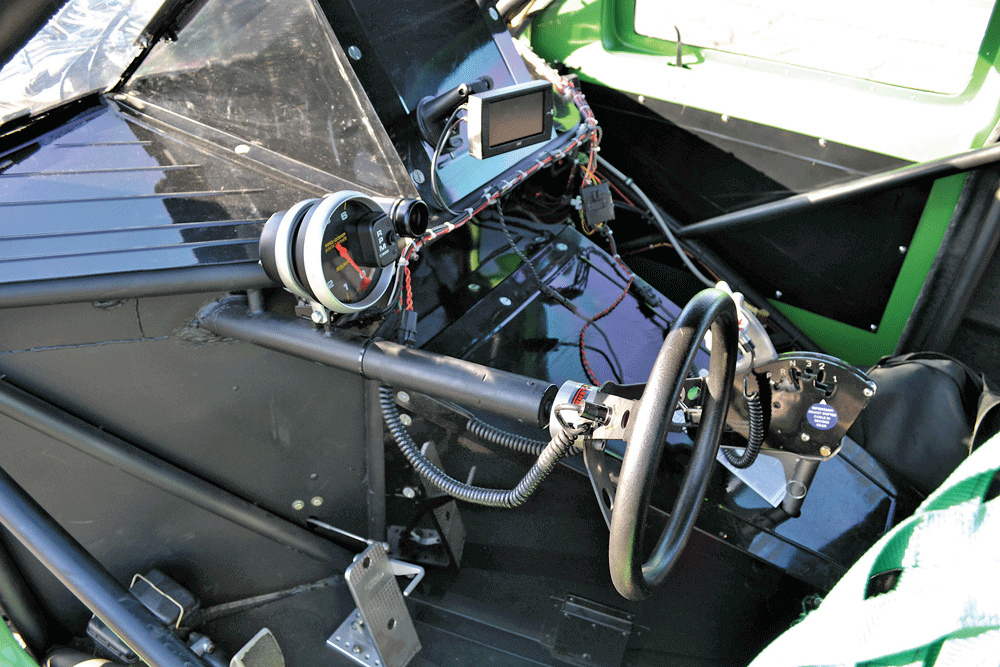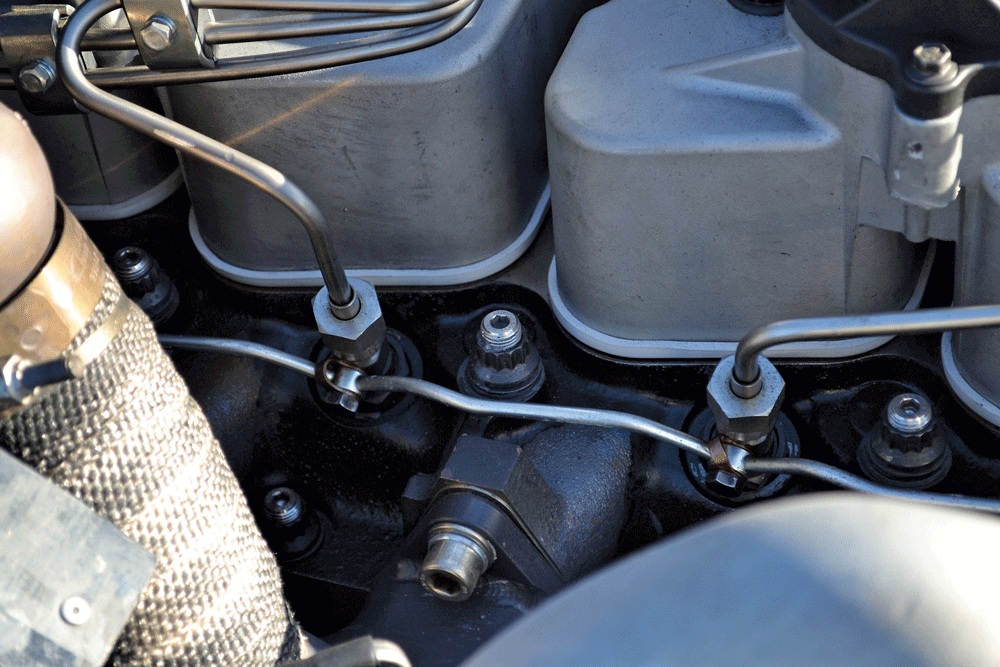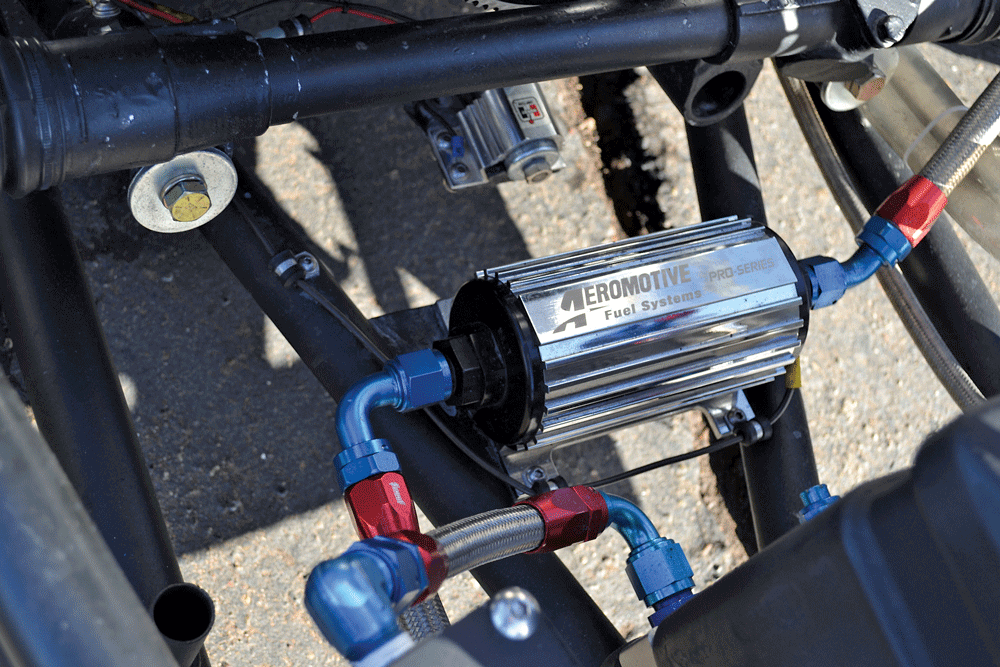 POWER TRANSMISSION
When it came to applying the unique engine combination's power to the ground, Brad set out to build a drivetrain that would handle the diesel's torque. A 47RH transmission was selected for its all-hydraulic control and was rebuilt by Brad himself using a Goerend torque converter, flexplate and billet input shaft. A full-manual valve body with a transbrake was selected from Suncoast for the build, as it would allow Brad to leave the line simply by letting go of a button, giving him full control over shift points. Topping it off was a Ford 9-inch rear-end with 40 spline gun-drilled axles and surprisingly steep 3.89 gear rounds out the drivetrain combination.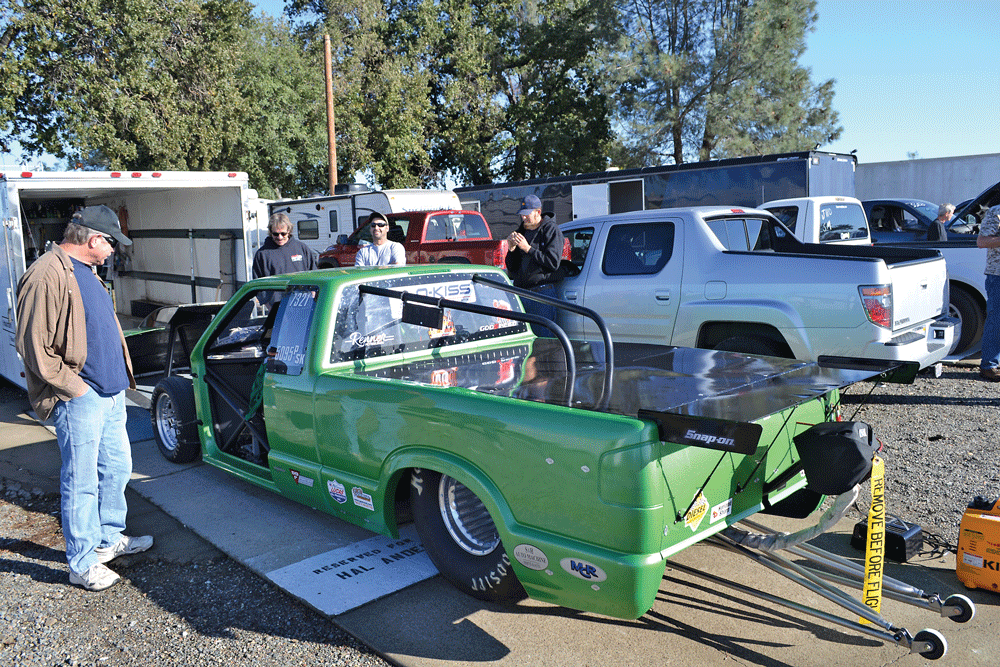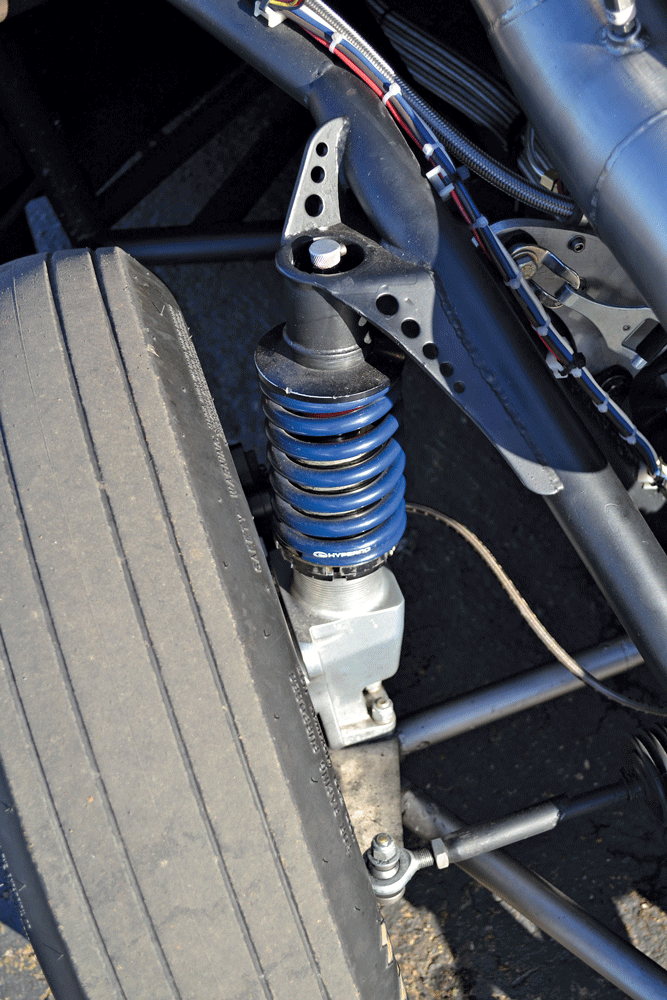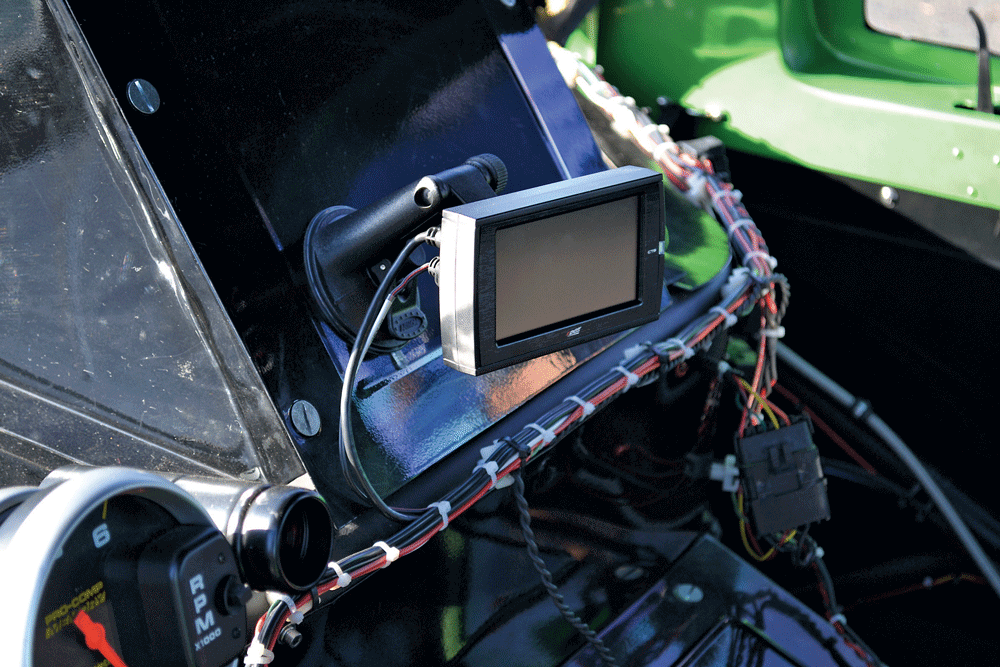 DRIVING THE BEAST
Since its completion, Brad has run into numerous problems with his unique combination, such as keeping the boost down. Brad's blown up a few turbos trying to dial everything in and still sees more than 100psi of boost just during the burnout. Even with a 50mm Synapse wastegate, boost is still 115psi total, with about 31psi coming from the blower. He's still trying to dial in the suspension for the truck's instant power, and his 60-ft. times have dropped from the 1.40s to 1.30s to his current 1.29.
After much tuning and testing, the question still remains: how did the combination actually work? The answer so far has been "Great!" Unlike most diesels, Brad is able to brake-boost into the staging beams at about 15psi, hit the transbrake and then spool to 60psi in a little over a second. While the blower requires some power to drive, at 115psi of boost, drive pressure is only 56psi, which saves on pumping losses in the engine. Is Brad's ride a one-off creation or part of a new trend? It's hard to tell, but there's no doubt that it's one of the most interesting and creative diesels we've seen in quite a while.  DW