Without a doubt, sled pulling is the most advanced form of diesel motorsports. It commands the intersection between the industry's latest technological innovations and its fiercest competition. Like baseball, another fond national pastime that comes to mind, sled pulling is a game of inches. So when we heard that 2014's Second Place finisher in the Lucas Oil PPL points chase wanted to talk to us, we jumped at the chance. It's not often you get to see under the body of a competitive Super Stock class truck, and even less often that they're willing to divulge all (or almost all) of their specifications. But that's exactly what tough competitor (and all-around good guy) Matt Clemons did with his Hulk-inspired "Alter Ego" pulling truck.
"The Hulk's just tough to beat, and I'm very competitive… I have a bit of a Bruce Banner personality myself."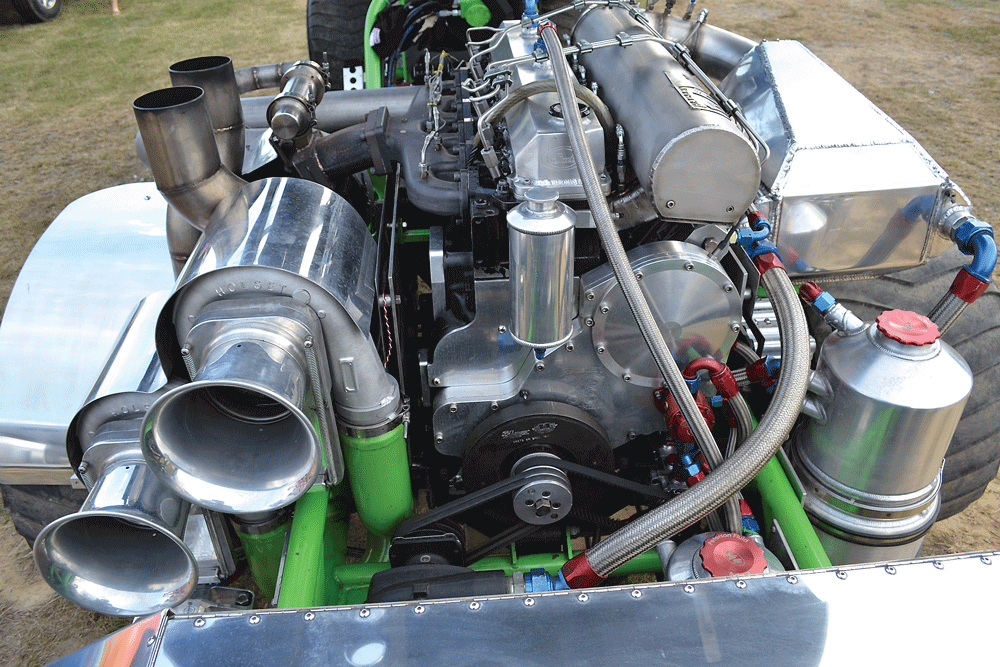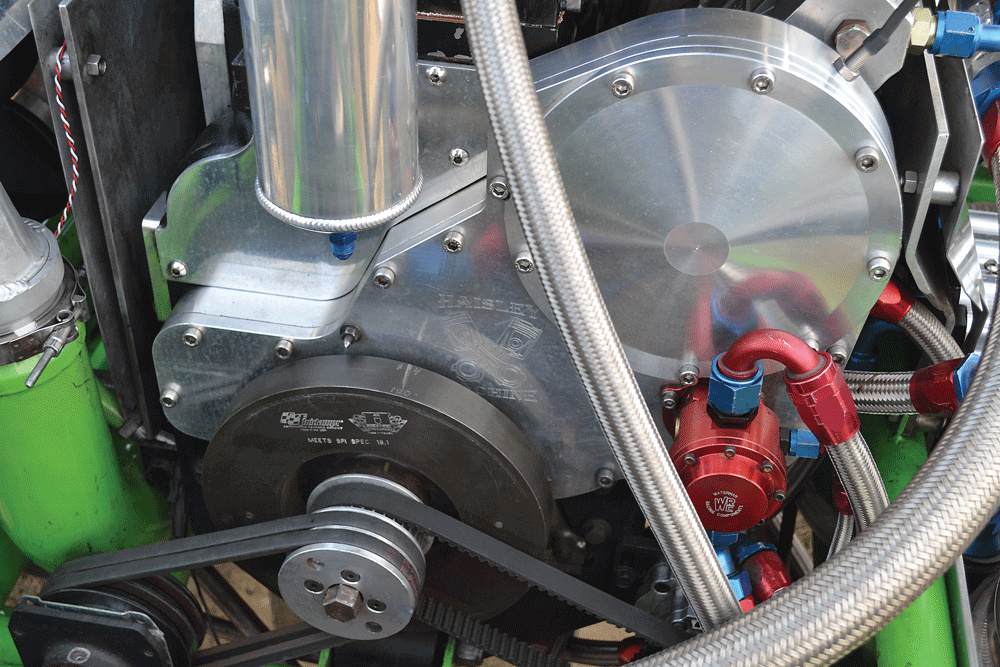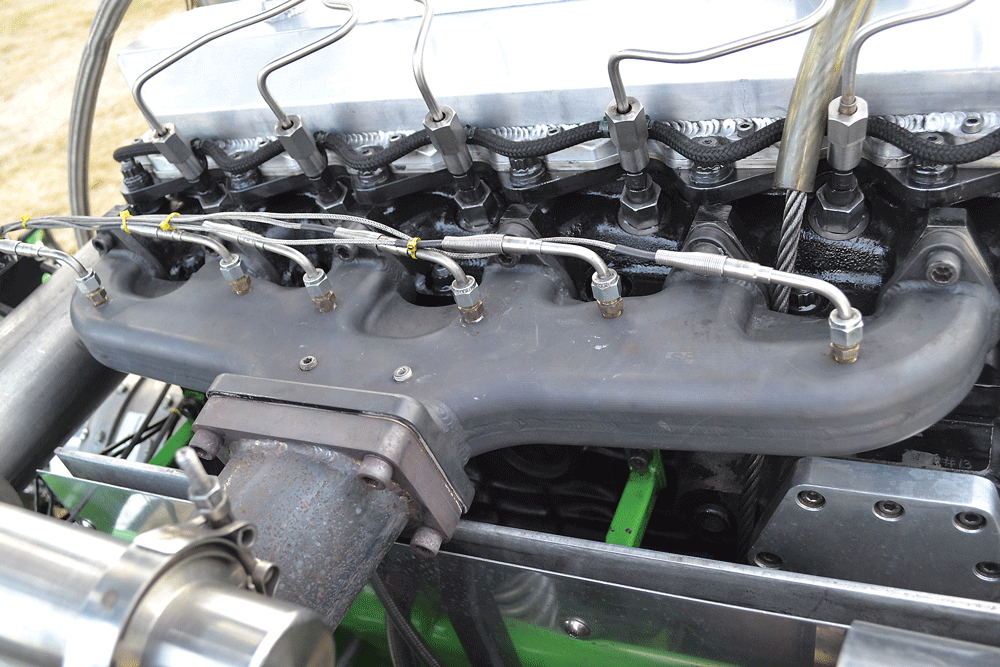 Why The Hulk? "Well, we wanted something that was going to be a kid favorite," said Matt. "Also, The Hulk's just tough to beat, and I'm very competitive… I have a bit of a Bruce Banner personality myself." In fact, Matt was so dedicated to winning, that he actually formed his own shop around the truck specializing in extreme diesel technology: Alter Ego Diesel Motorsports (or AEDM for short). The goal was simultaneously lofty and simple: build one of the nation's top pullers!
Head fabricator Rod Wilson started on this latest project by fabricating the frame with a double frame rail design, and a class maximum 158-inch wheelbase. An ultra-light fiberglass body designed by GTS, based on the 2012 Chevy Silverado, was dropped low over the frame to give the truck a sinister look. When tugging a 40,000-lb sled, the stress on the drivetrain is absolutely tremendous, and the front and rear axles were beefed up accordingly. The rear end is an SQHD, which you'd commonly find under the rear of a semi, and it has been beefed up with a spool, ProFab axles, and 6.20 gears. The front axle is a F106 Rockwell that's been similarly equipped, but surprisingly has a Detroit Locker up front. An SCS Reverser, ProFab dropbox, and 1550 U-joints thoroughly round out the drivetrain.
Remaining competitive in a class like the Super Stock Diesel pulling class doesn't come without horsepower—a whole lot of it—and with 2,700 hp and 3,000 lb-ft, Matt's ride delivers in a big way. Haisley Machine provided a solid foundation with one of its "Super B" engines, a 6.4L Cummins engine, based off of a destroked 6.7L block. The Siamese bore block was then filled, sleeved and deckplated for strength. The engine's rotating assembly consists of a modified crankshaft, Fink's Machine connecting rods, and 12:1 compression pistons. A Haisley Machine steel roller cam actuates a custom valvetrain with shaft-mounted rockers, and features "more than" .800 lift, and classified duration numbers. New for the 2015 season, the
12-valve just received a new Wind It Tight Engines cylinder head, which should push power output closer to 3,000 hp.
"Matt has a constant drive to win. Keep an eye out for Alter Ego during the 2015 pulling season. If its performance in 2014 is any indication, the Hulk truck will be a tough one to beat!"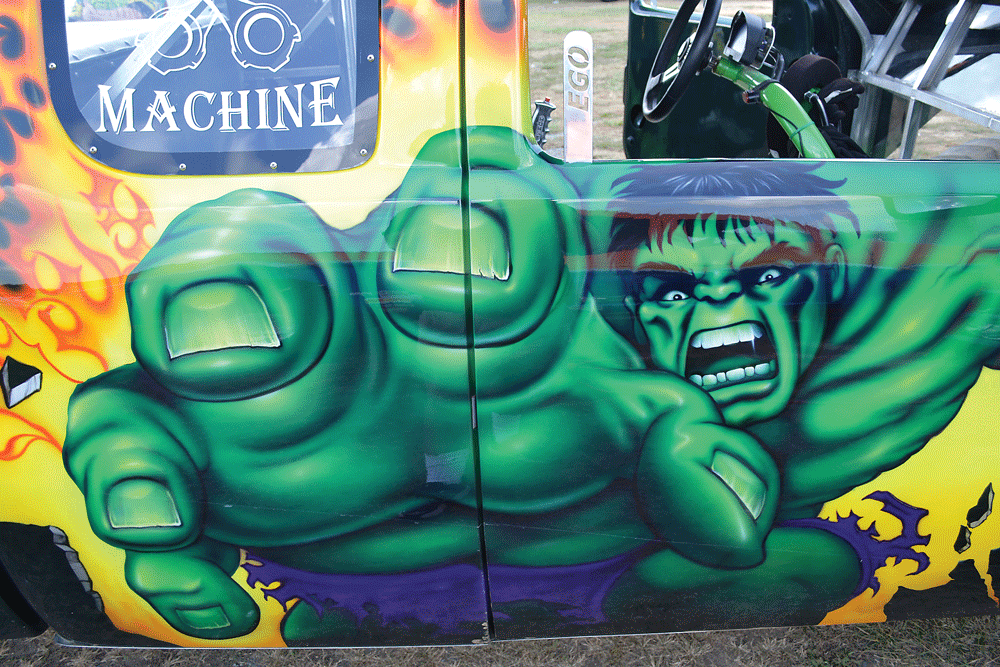 Alter Ego's Hulk-inspired paint is a big hit with kids, families, and, well, pretty much everyone. The body was airbrushed by Danela Shanteau from Swanson, Ohio.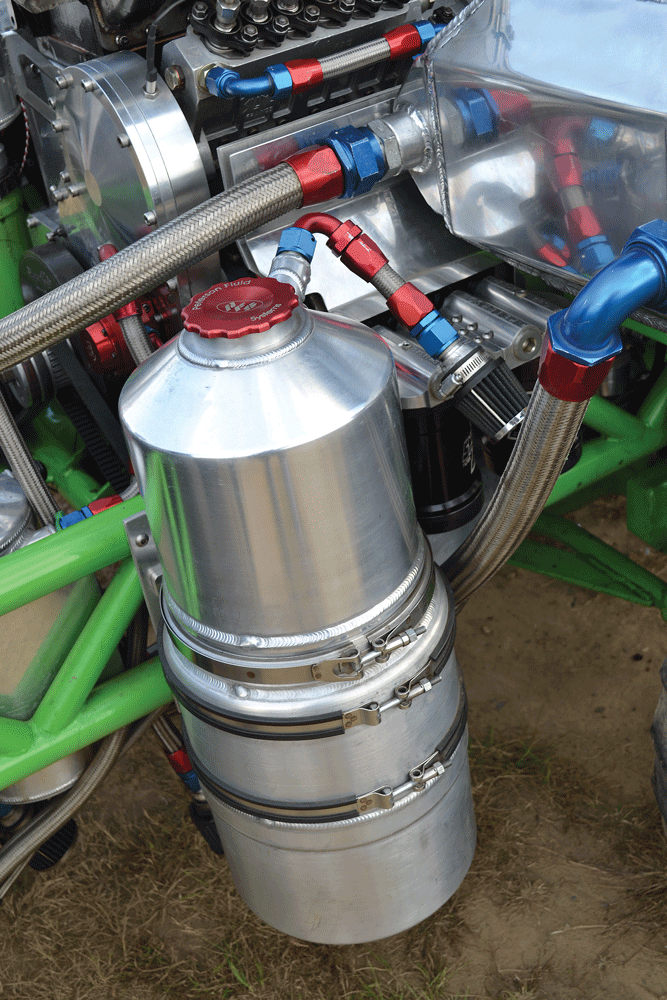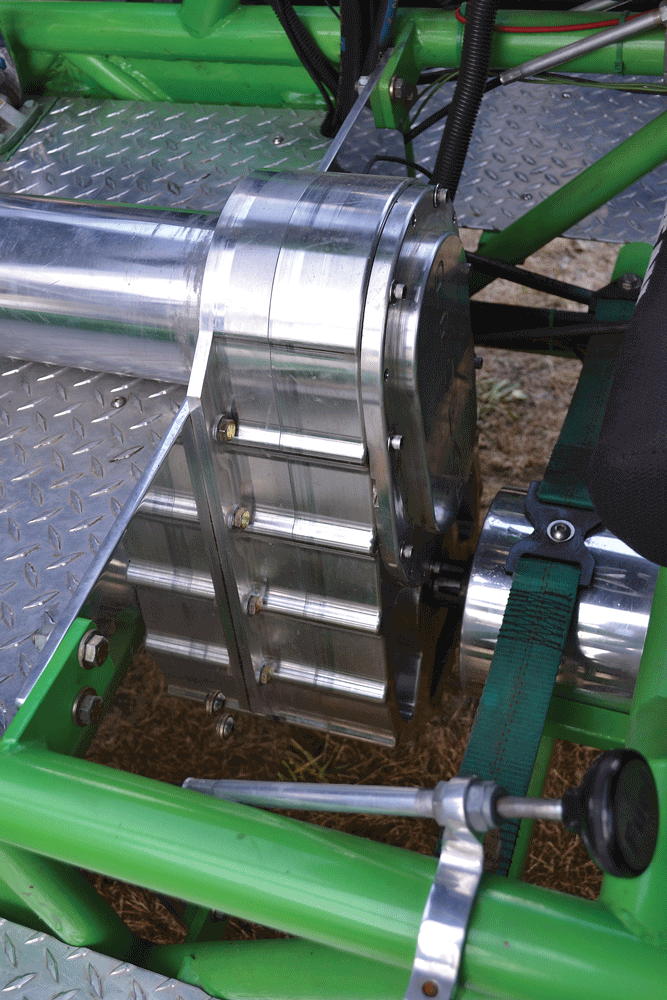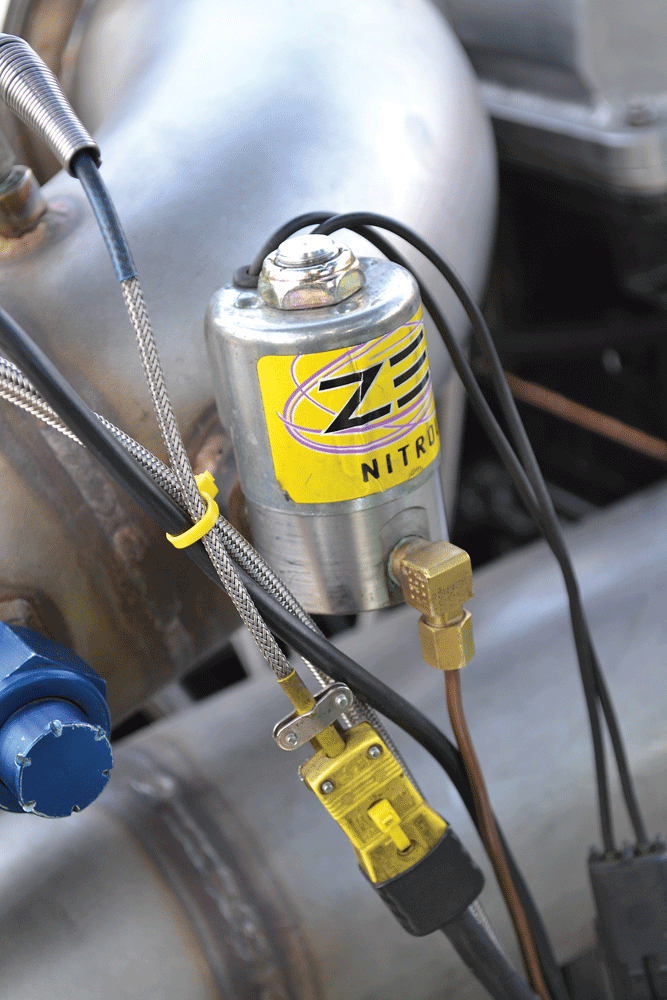 No matter how strong the engine, copious amounts of fuel and air are needed in order to make serious power. In this respect, virtually everything on Matt's engine is aftermarket, and in a category beyond anything found on the factory truck engine. A stock 12-valve lift pump for instance, flows about 48 gph, while the Waterman gear-driven pump on the front cover flows 700 gph. In factory form, a 12mm Cummins P-pump will be set at about 80-100cc of fuel to make 160-215 hp, while the 16mm Sigma pump in Matt's truck can flow 1,350cc without even breathing hard. The turbo arrangement on Alter Ego is equally impressive, and a far cry from the 56mm HX35 native to the 12-valve. How impressive? Try two 99mm Holset HC5A-based turbos blowing into a 105mm ball bearing turbo from Columbus Diesel. Total boost is a mind-numbing 150 psi through a custom water-to-air intercooler fabricated by AEDM.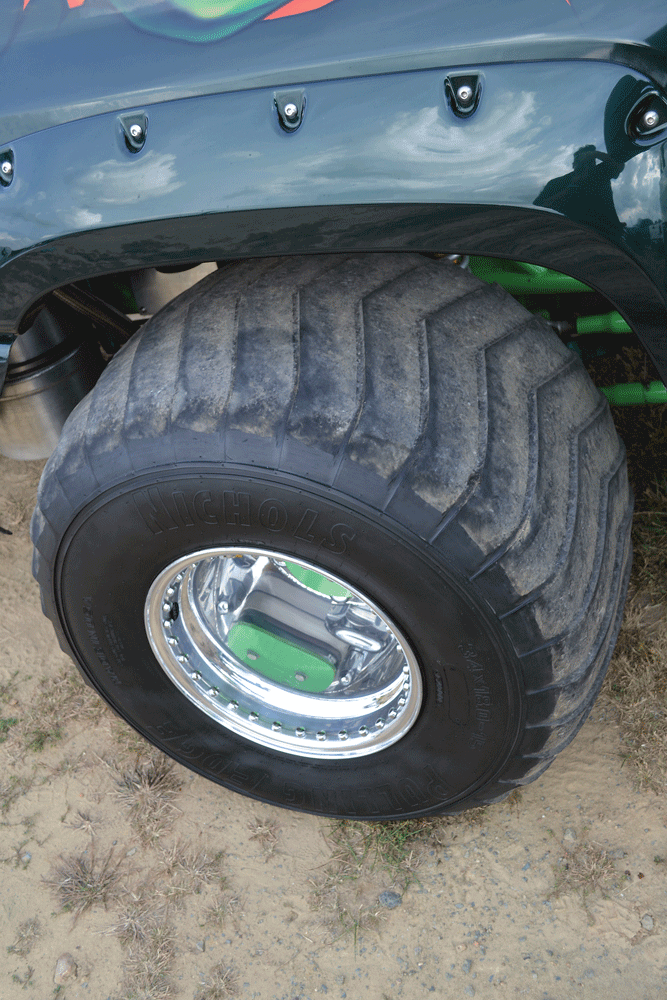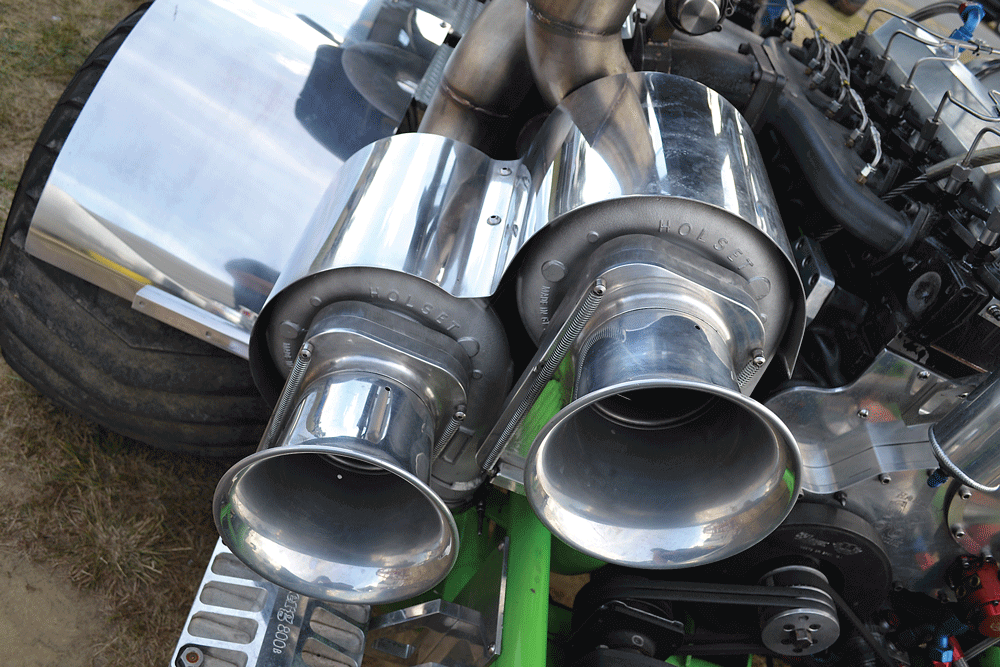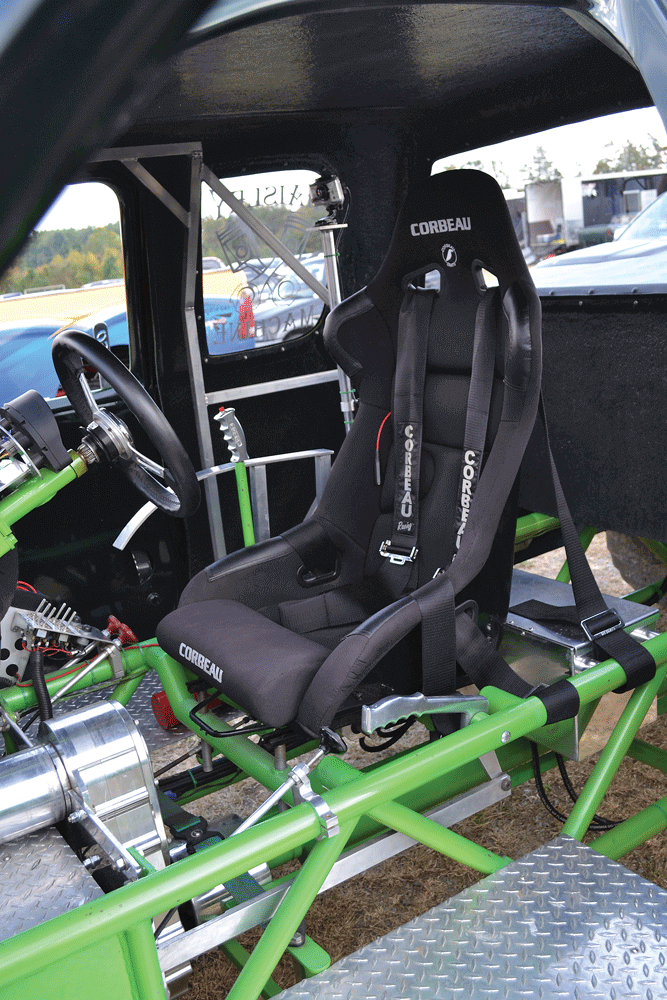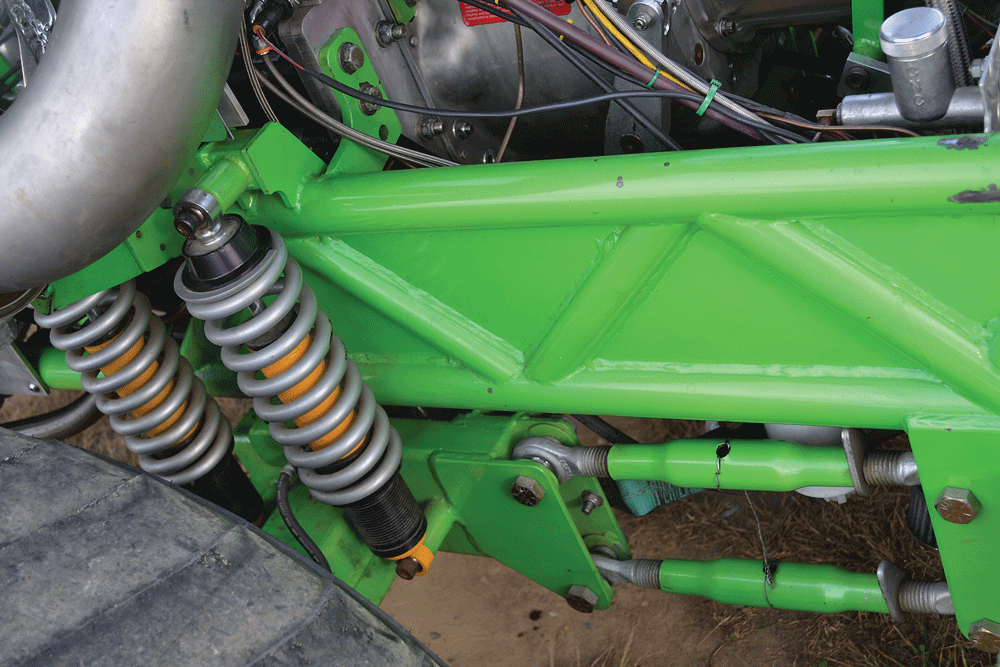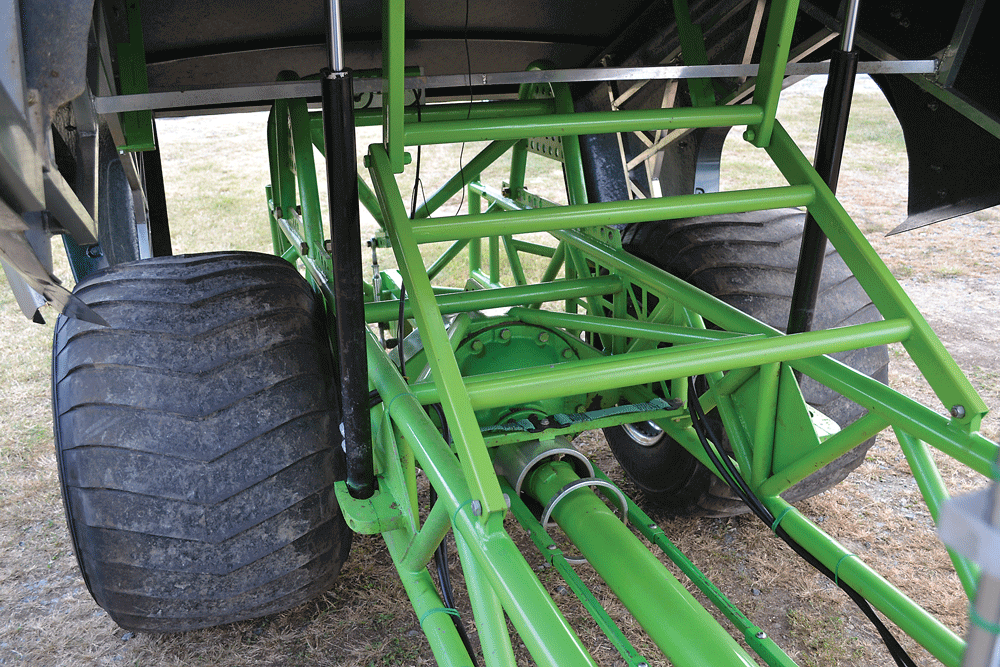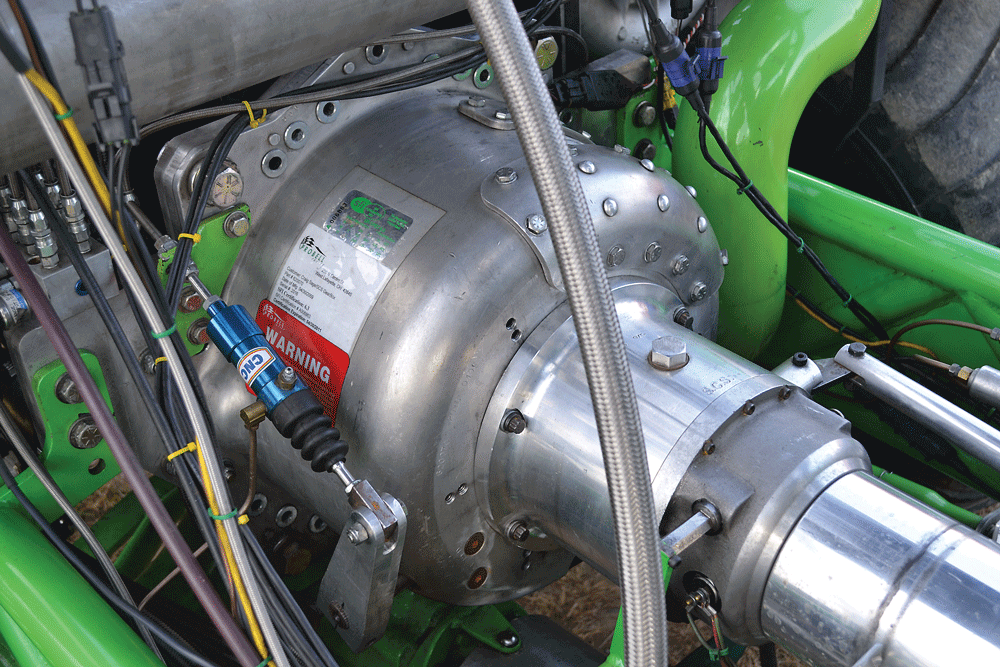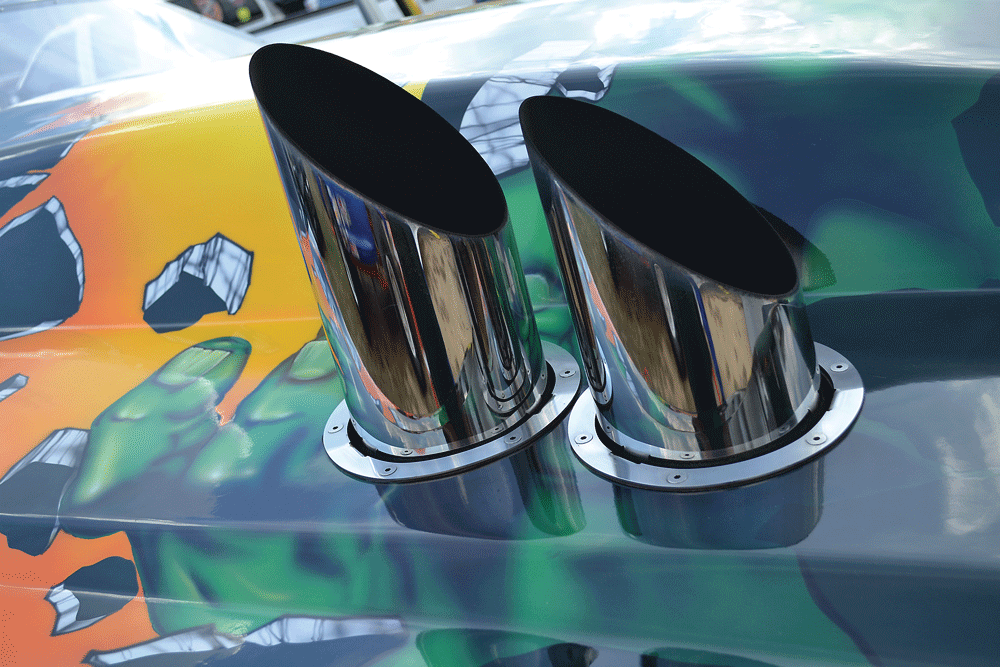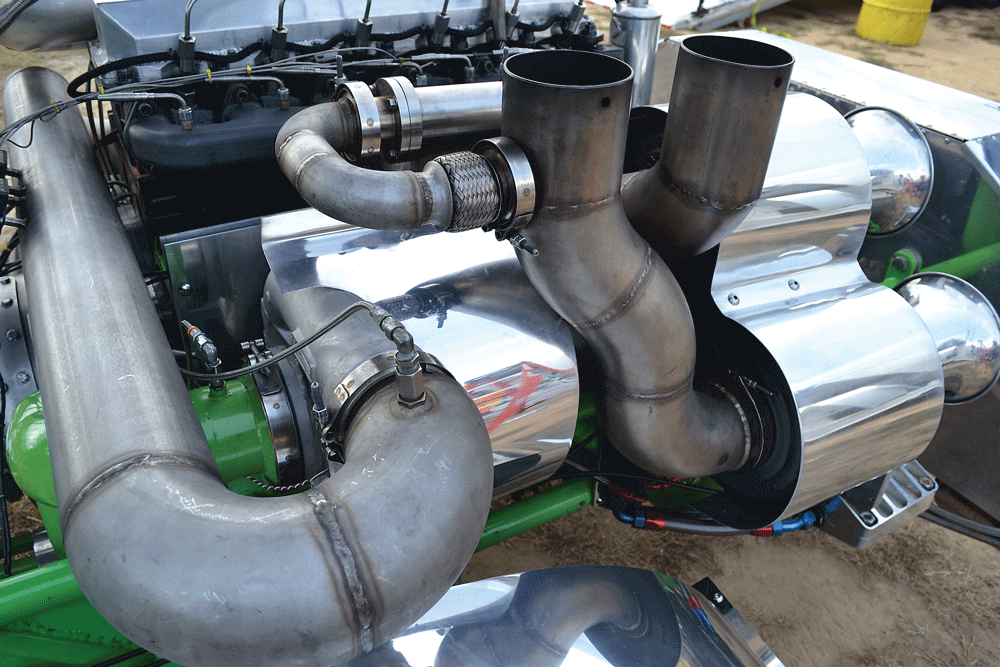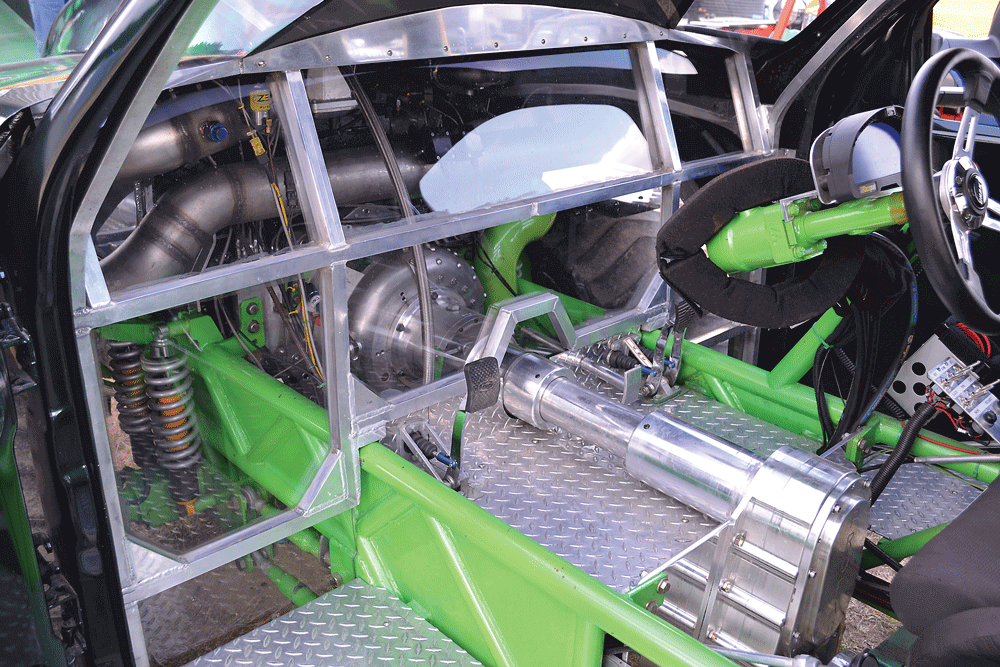 After finishing second by a heartbreaking four points at the end of the 2014 pulling season, Matt is more determined than ever to come away with the victory in 2015. With the much higher-flowing cylinder head from Wind It Tight Engines, a TS Performance data logger, and a number other changes, Matt has a constant drive to win. Keep an eye out for Alter Ego during the 2015 pulling season. If its performance in 2014 is any indication, the Hulk truck will be a tough one to beat! DW