The Race-Ready Rust Bucket
He was asking $350, but I talked him down to $200," laughs Scott Birdsall, owner of Chuckles Garage, when asked about the origins of his 1949 Ford F1. "That's how it all started, but to be honest, there's not much left that's '49 except for the shell."
Now, the truck is an insane cross between a road racer, drift truck, and street truck—with 981 diesel-motivated ponies. "I originally was just going to build a cool street truck," Birdsall says. "About 3,000 hours and $100,000 later I had this monster!"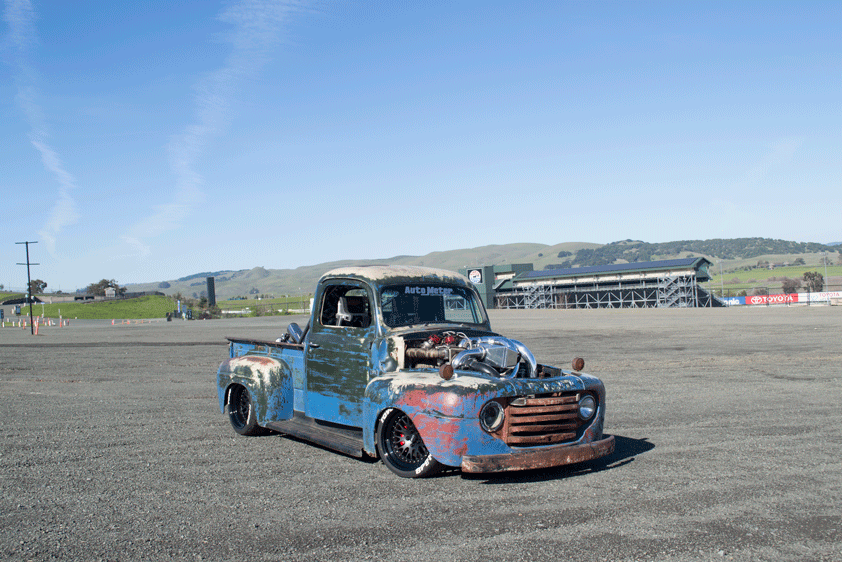 Frame Twister
The diesel powertrain came about because of a friendship with Drake Swett, owner of Total Performance Diesel in Santa Rosa, California. "I saw how much power these diesels were making, and it just seemed like a no-brainer," says Birdsall. However, he also knew the kind of havoc monster torque can reek on a non-diesel chassis. "Once I went with the diesel, I knew the truck needed a completely new frame, front to back," he says. Fortunately, as a do-it-all fabricator, Birdsall was up to the task of building a new chassis, and took the project head-on.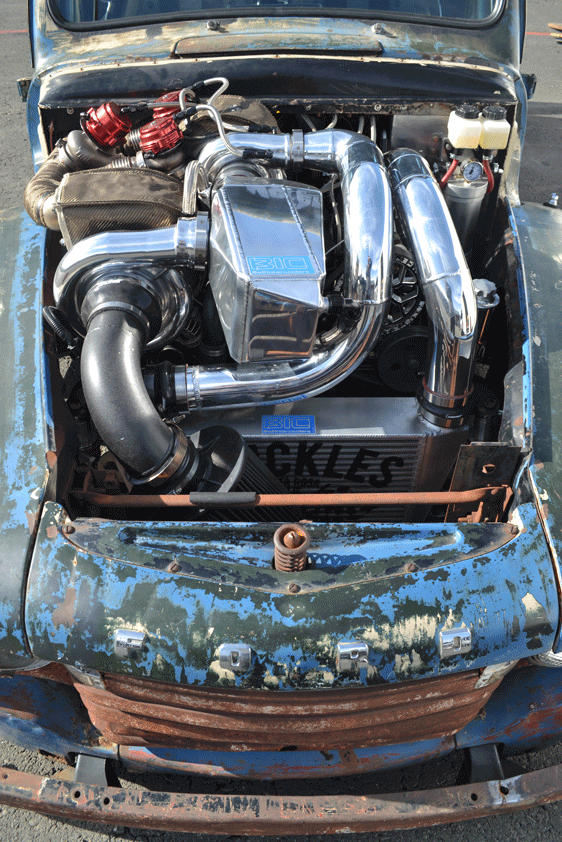 After months of fabrication, what he ended up with was an extremely reinforced front half and a round-tube back half, with custom front and rear suspension. Based upon an extremely rigid road-race design, the rear suspension is a four-link that features race-ready coil-over shocks and springs from AFCO, and an adjustable panhard bar. The rear end is a stout Ultra Heavy Duty Quickchange from Winters Performance, which has been fitted with enormous 13-inch dual-caliper Wilwood brakes.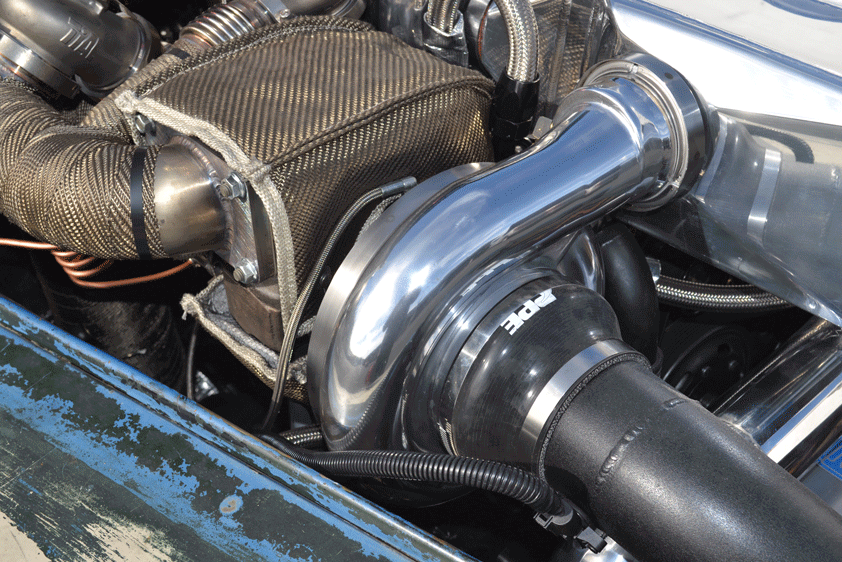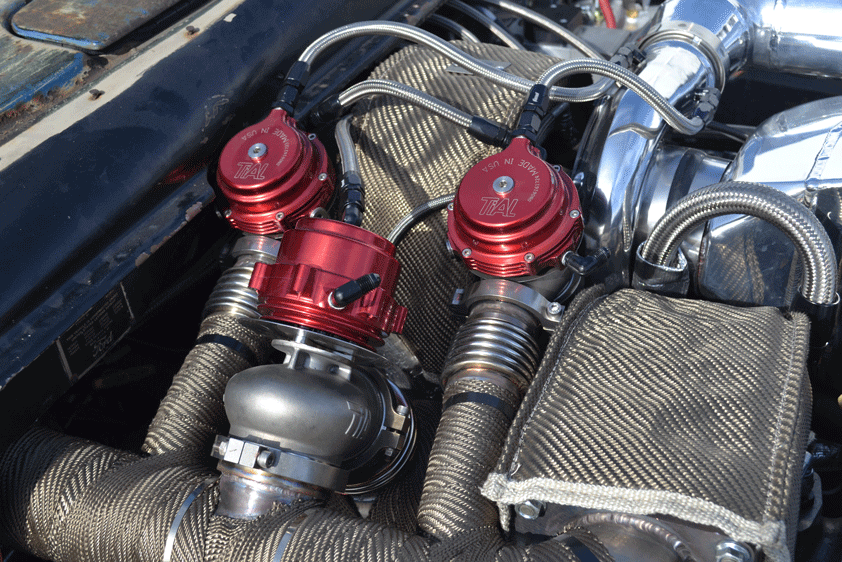 Up front, all the custom fab work continues, as the front Ford frame was reinforced with a tubular X-member and completely boxed. Birdsall also built the lower A-arms, while SPC provided the uppers. With the weight of the diesel engine, he didn't skimp on support; AFCO remote reservoir shocks provide damping for the front. The final step was steering, which came in the form of a lightweight power rack-and-pinion setup.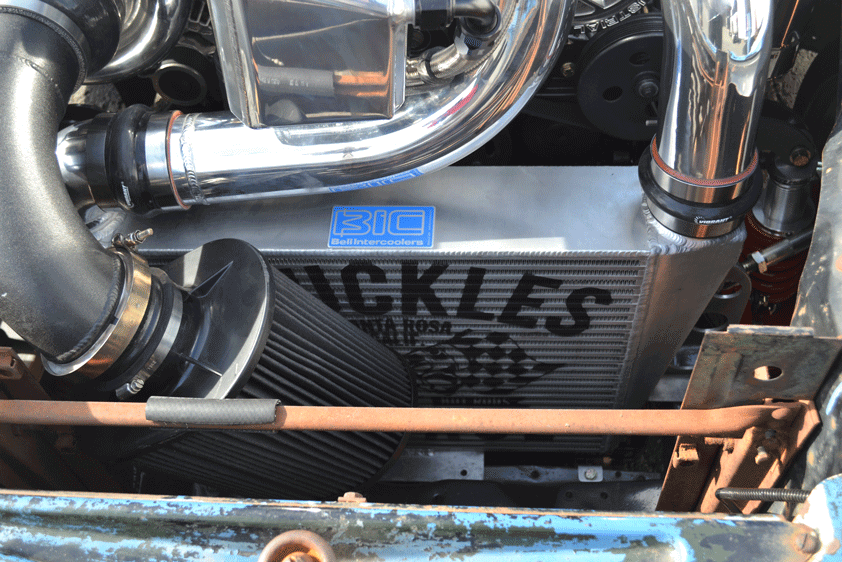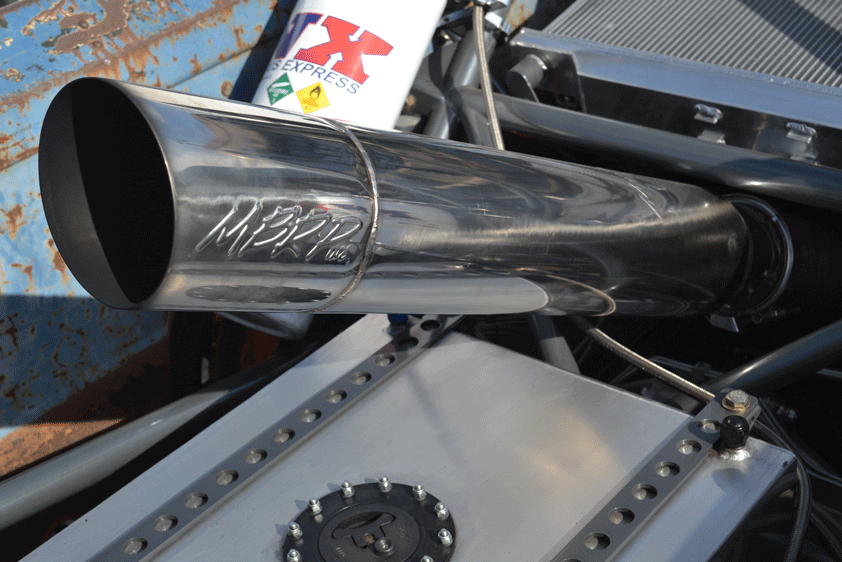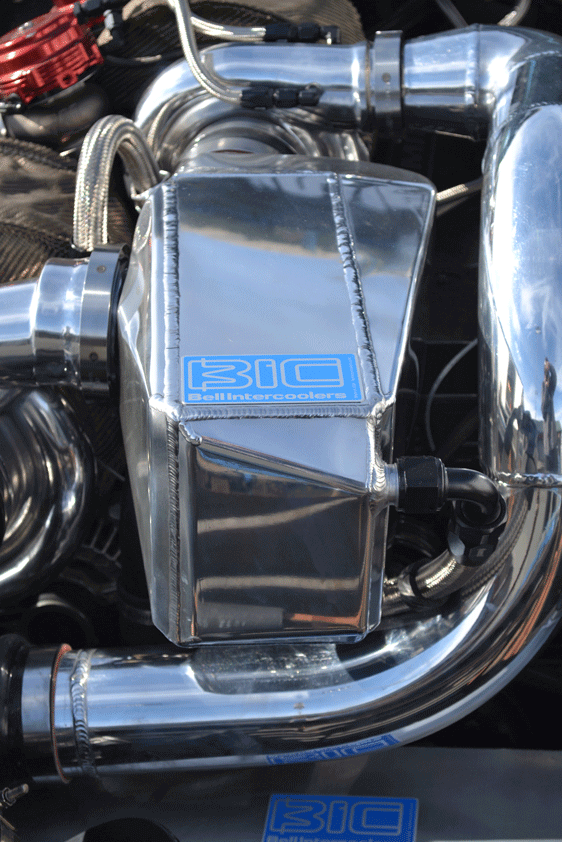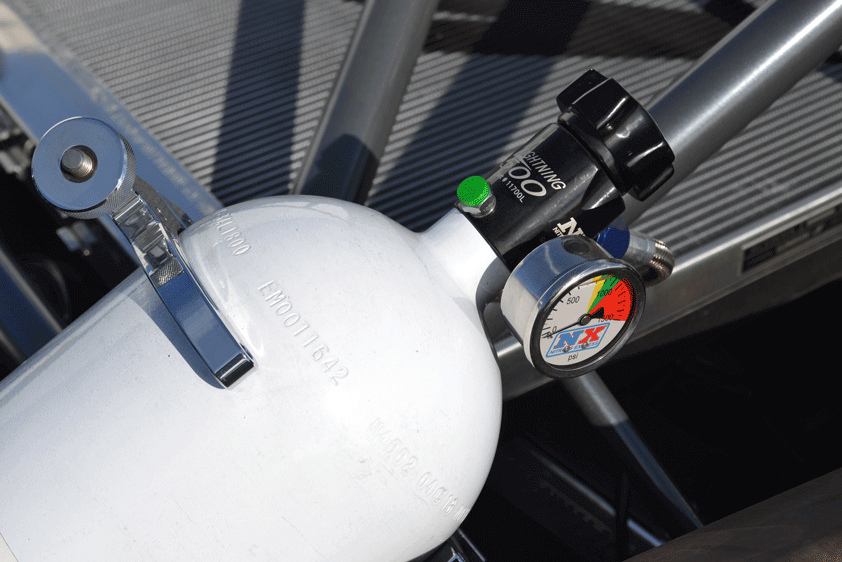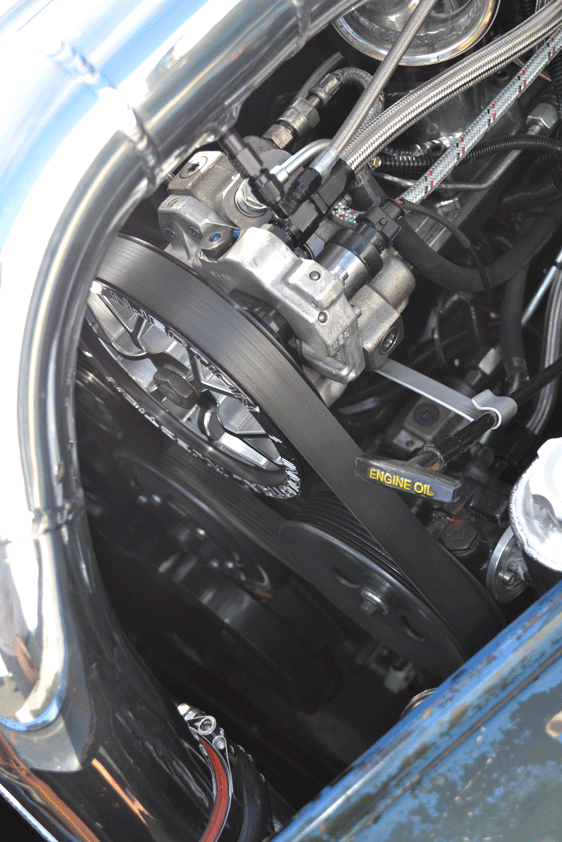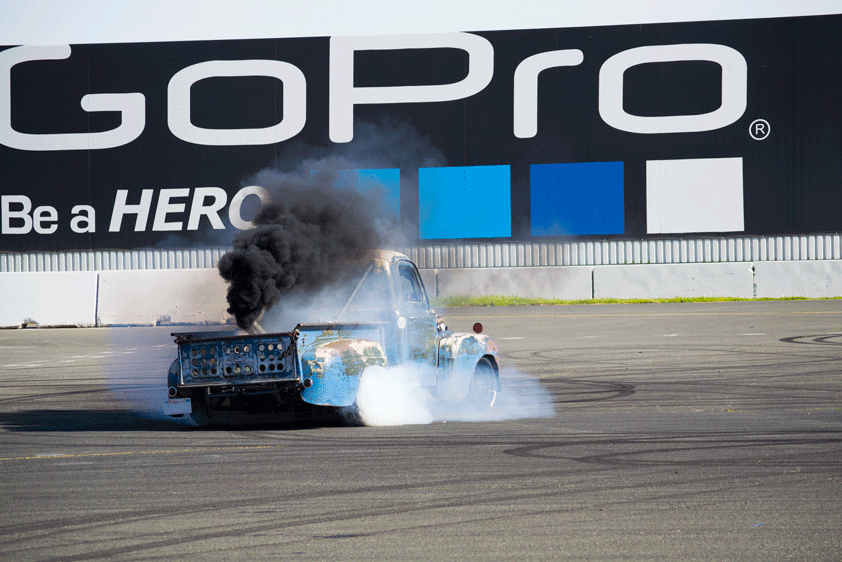 Common-Rail Power
When it came to a powerplant, there was only one choice: the legendary Cummins engine. Since Birdsall is familiar with computer tuning in gas-powered rigs, he decided a common-rail would be his best choice, and he picked one up from an '05 Freightliner. Birdsall was in no way going to be content with stock power figures, so the engine was sent straight off to ALC Machine in Santa Rosa for a full rebuild and a host of performance parts. The factory crankshaft was retained but is held in place by ARP studs and an Industrial Injection Gorilla Girdle. The rods are from Carrillo and are attached to a set of Mahle Motorsports coated QSB pistons. Hamilton Cams provided the camshaft and pushrods and the cylinder head was secured with ARP 625 head studs. With a goal of 1,000 rear-wheel horsepower, Birdsall needed a load of fuel and air to hit the number cleanly. For fuel, an AirDog 4G lift pump sends fuel up to twin XP CP3 pumps. The turbo setup is truly one-of-a-kind, with 66mm and 80mm turbochargers from Industrial Injection sending boost through air-to-air and air-to-water intercoolers from Bell Intercoolers.
5k RPM
A lot of what separates Birdsall's F1 from other builds is that he's willing to push the envelope in ways diesel guys are usually uncomfortable doing. For instance, he knew how much the Cummins weighed, so he set the engine entirely behind the front axle in order to achieve a road-race-worthy 57/43 weight bias. He's also not afraid of high revs, and after wiring a manual transmission Dodge ECM himself he was determined to spin it all the way to 5,000 rpm. Finally, he installed an AEM standalone electronics system that along with a second EMS will be used to provide speed and boost-regulated traction control under acceleration.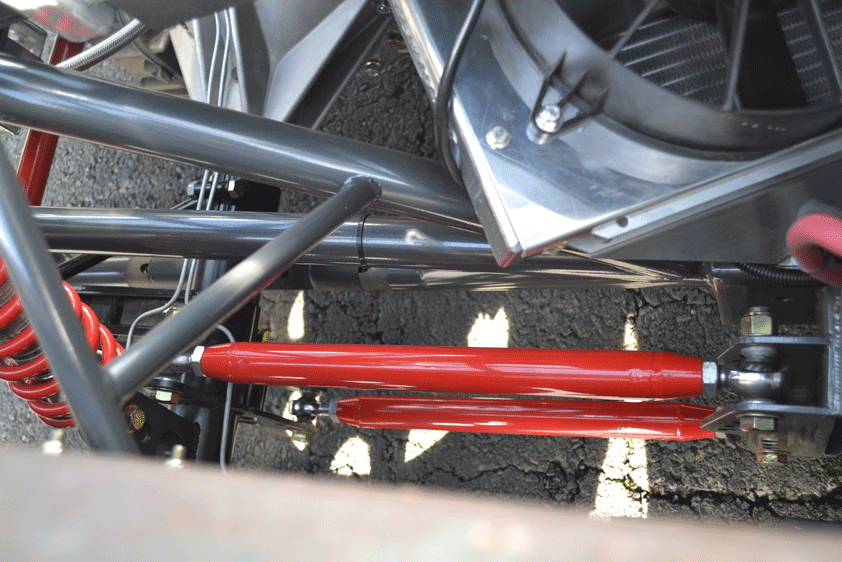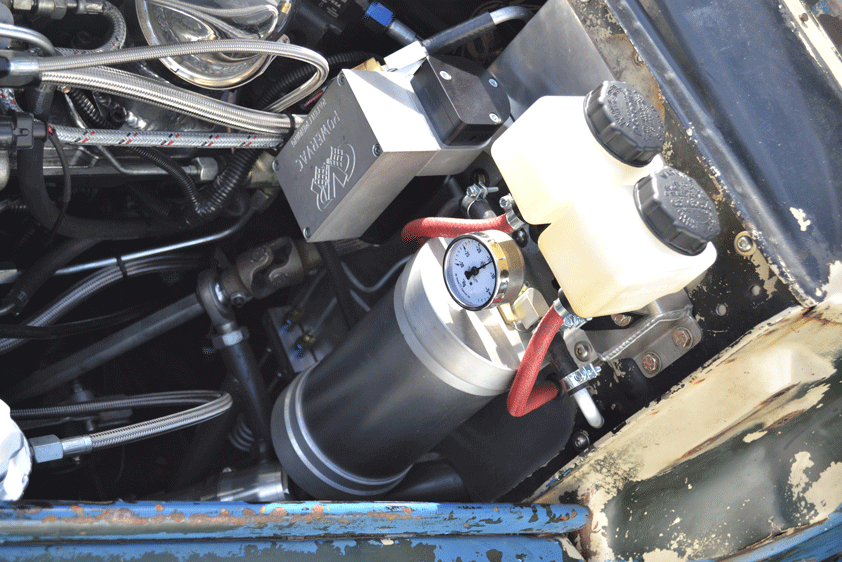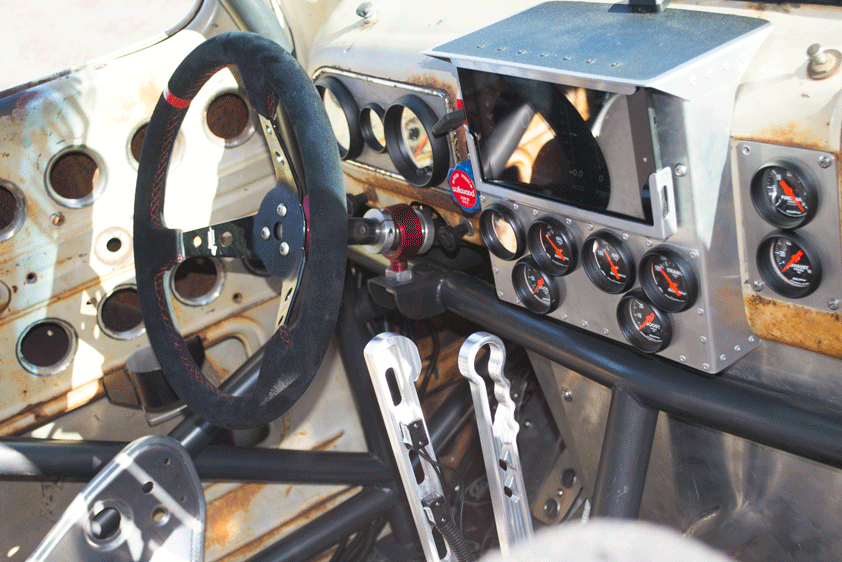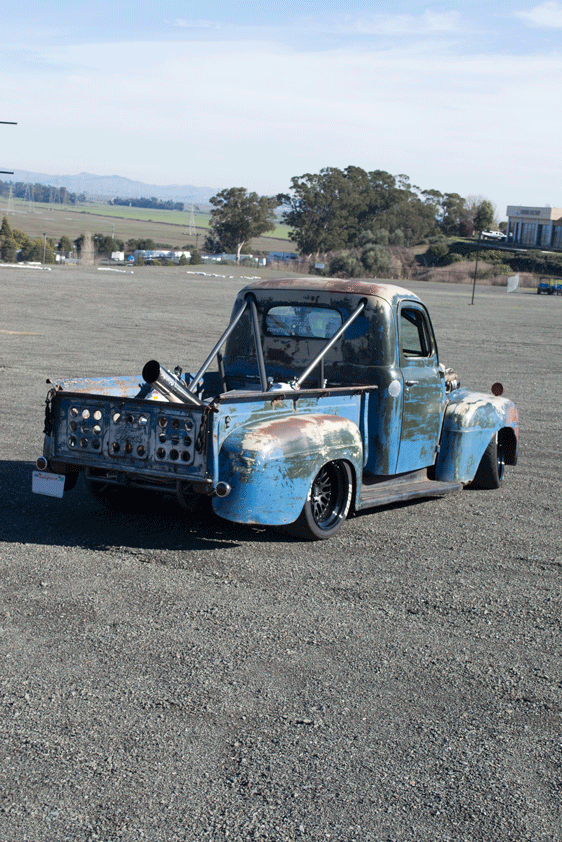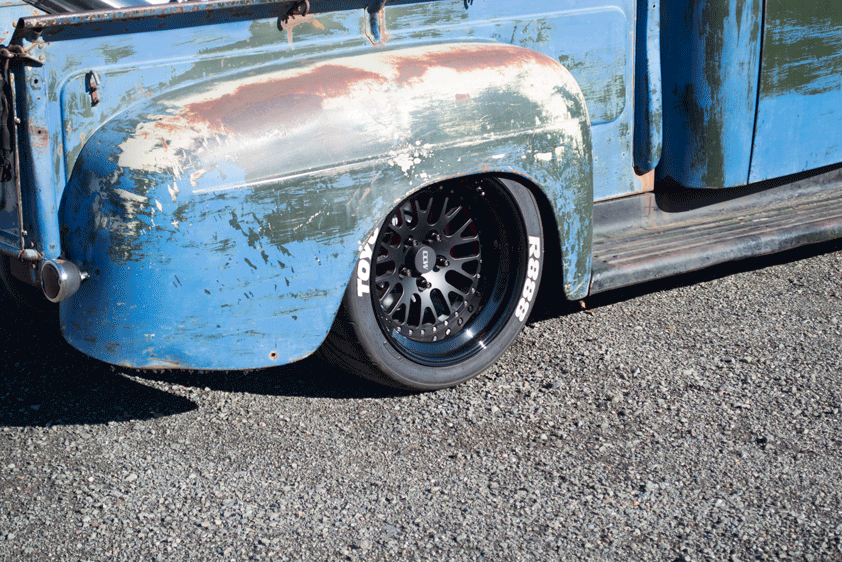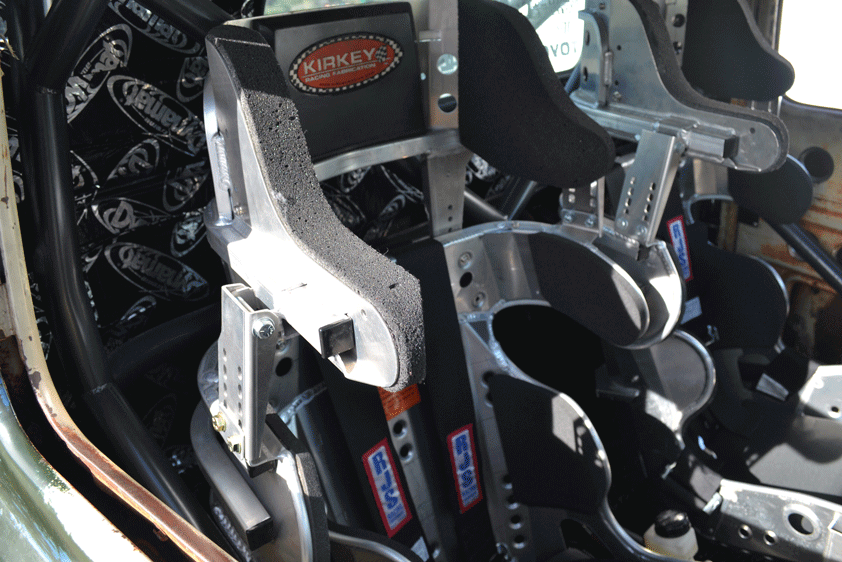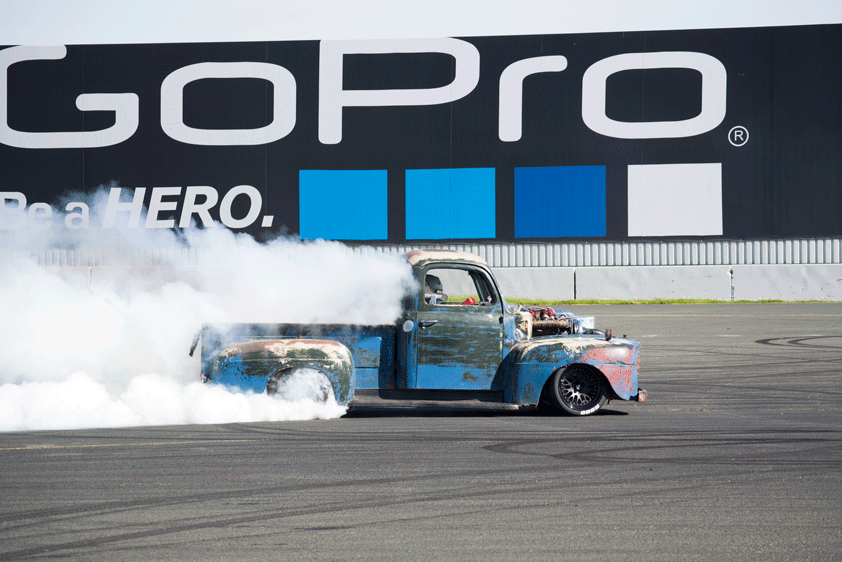 With a number of awards and a SEMA appearance, the story of the "Old Smokey" '49 Ford F1 could very well have ended right there. Unlike most show trucks, however, this ride was built with racing in mind. To back up his power rating, Birdsall hit the chassis dyno with a baseline tune from Hardway Performance, where the F1 put down 981-hp to the rear wheels at a mellow 75 psi of boost. He was also able to blow out two sets of Toyo drift tires in an insane drift session at Sonoma Raceway in Sonoma, Calif., and went viral on the Internet with a video that garnered more than 2,000,000 views. So, is he done now? Heck no! "I want to hit 200 mph in the mile," Birdsall says with a grin; he recently picked up a pair of 80mm and 94mm Garrett turbos in order to tackle the task. With a new goal of 1,300-hp to the wheels sans nitrous, we're definitely not going to bet against him! DW