Giving New Life To An Old Workhorse
Part 1: Making our old truck look new
Call it making sweet lemonade out of sour lemons, or adding new parts and applying fresh paint on an old favorite. However you express it, the point is the same: find a way to keep a trusty steed from heading to the glue factory.
When searching for a project pickup, we always recommend that owners think about the "undiscovered country" of older, somewhat used trucks. Consider the millions of aging trucks that are still on the road—even though they're starting to look a bit worn and tired, it usually costs far less to fix up an old rig than to replace it with a brand-new one.
True, most accessory upgrades take place when a truck is new, and some people don't see the logic in investing money in an older rig. But when your pickup has a prized 12-valve Cummins—an engine well known for simplicity, long-term durability, and the ease with which power can be increased—the idea of putting serious time, effort and money into an aging truck starts to make more sense.
This self-evident line of reasoning isn't lost on companies like LMC Truck (Long Motor Corporation), which sells a wide range of components for older pickups, both original replacement and aftermarket upgrades.
"The later market, the 1999 and up segment, is growing," says LMC Truck's Susan Berkowitz, "But pre-1999 truck parts are the majority of our business. Obviously more can go wrong on an older truck." On the 1996 Dodge shown here, we found all sorts of things that needed attention, so we'll be doing a four-part series to demonstrate how we got from "before" to "after."
LMC Truck's sales of Dodge parts are on the increase, especially for known weak points and trouble spots. "The dash for the 1999-2001 Dodge cracks like a potato chip," she notes (a problem on our 1996 as well).
How about other makes? For Chevy owners, bumpers and body steel, along with rubber and chrome items, are in demand. And while Fords have traditionally been more of a work truck, custom grille shells are popular on older models. "The factory-original grille shells had a dull finish, but we offer a chrome-plated aluminum and a chrome-plated steel grille shell," Berkowitz says. "It's better than the original."
You don't necessarily have to go through an aftermarket shop to get the parts you need. "Our main business is consumer direct," Berkowitz says. Emphasizing on-time delivery to the customers is a priority. "Right part, right price, right now," is a company motto. To live up to that claim, LMC Truck has a warehouse and shipping facility the size of seven football fields. The company stocks 30,000 SKUs, mostly truck components. Another key aspect is exclusivity. "We try to keep it to hard-to-find parts," she adds.
What about up-and-coming market segments? LMC Truck handles a small selection of performance and engine parts. Truck caps take up too much space, and shipping is more of a challenge with tonneau covers. Going for the softer side (literally), the company has a line of carpeting and floor mats as well. Obviously these parts are prone to a lot of wear and tear, and having fresh fabric in the cabin hits pickup owners where they live. Which is ultimately what any owner of an older, restored pickup really appreciates.
For our first installment, we'll address the cosmetic issues with our Dodge; next month we'll start digging into replacement of hard parts and performance upgrades for the drivetrain. DW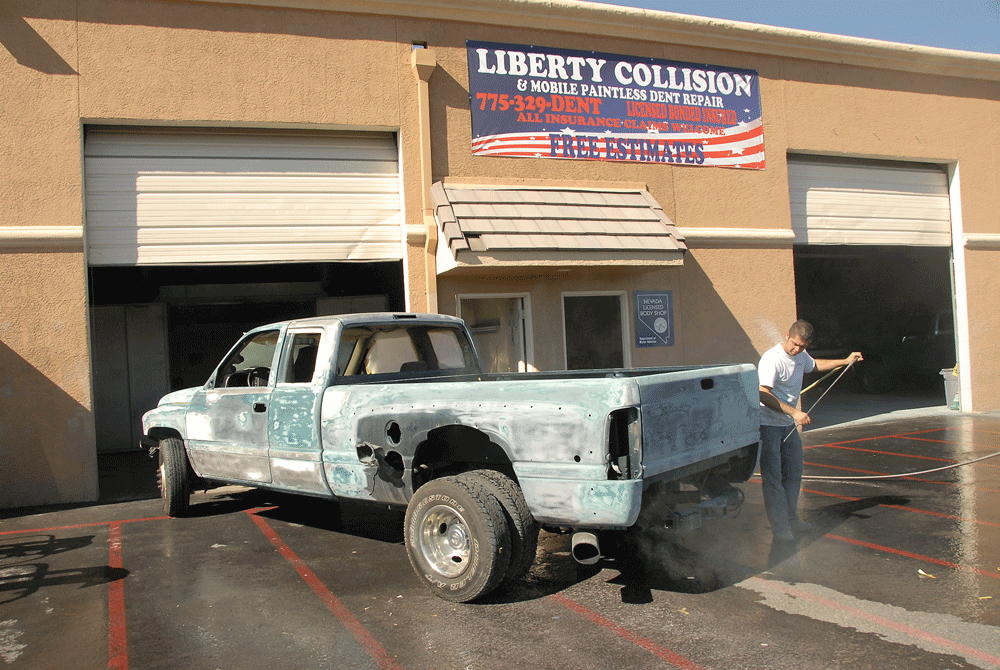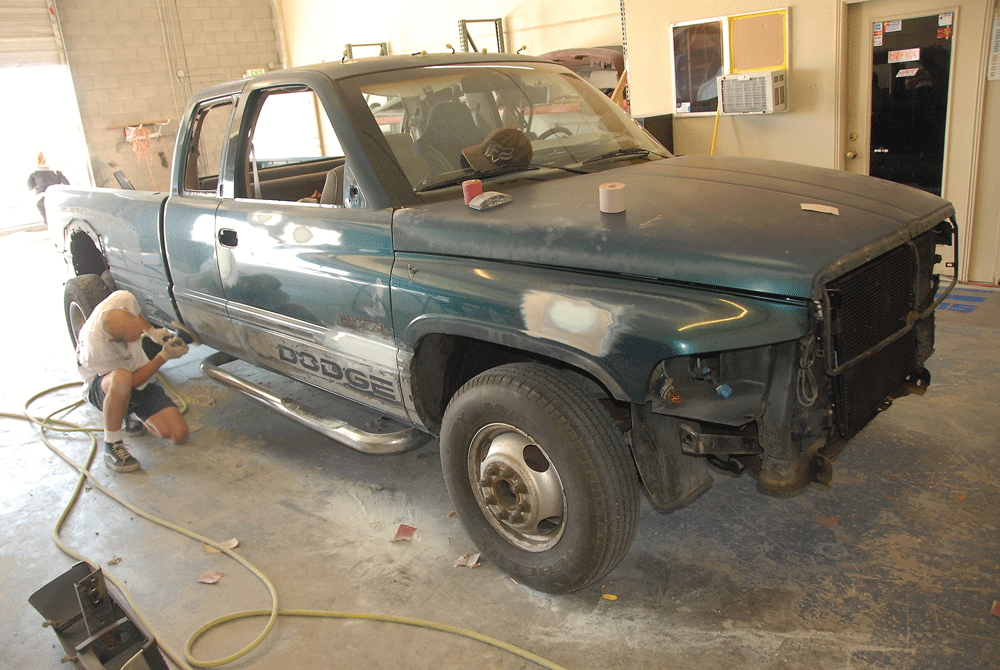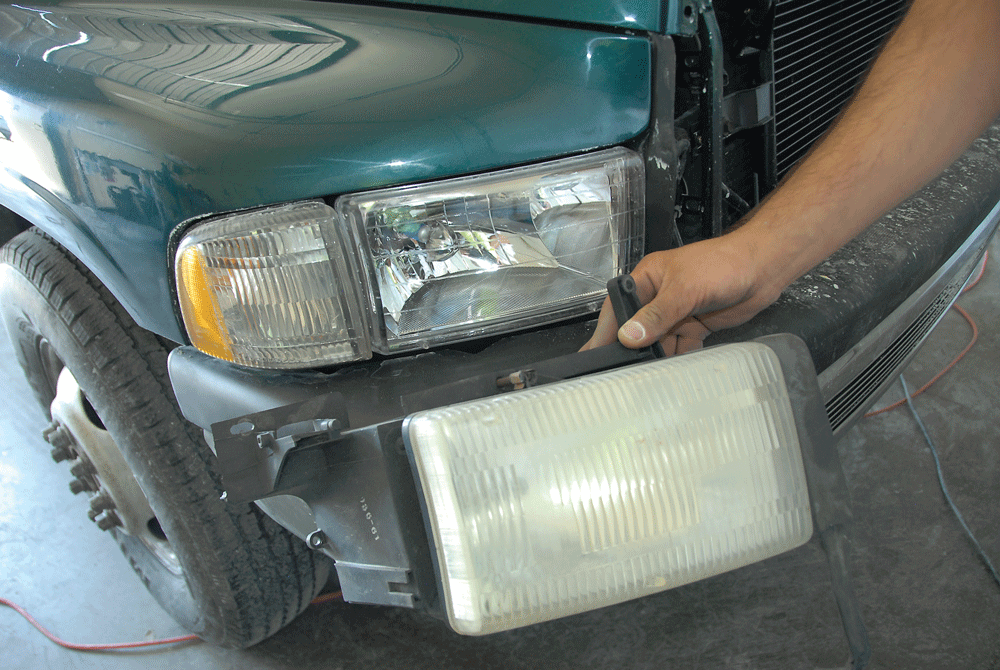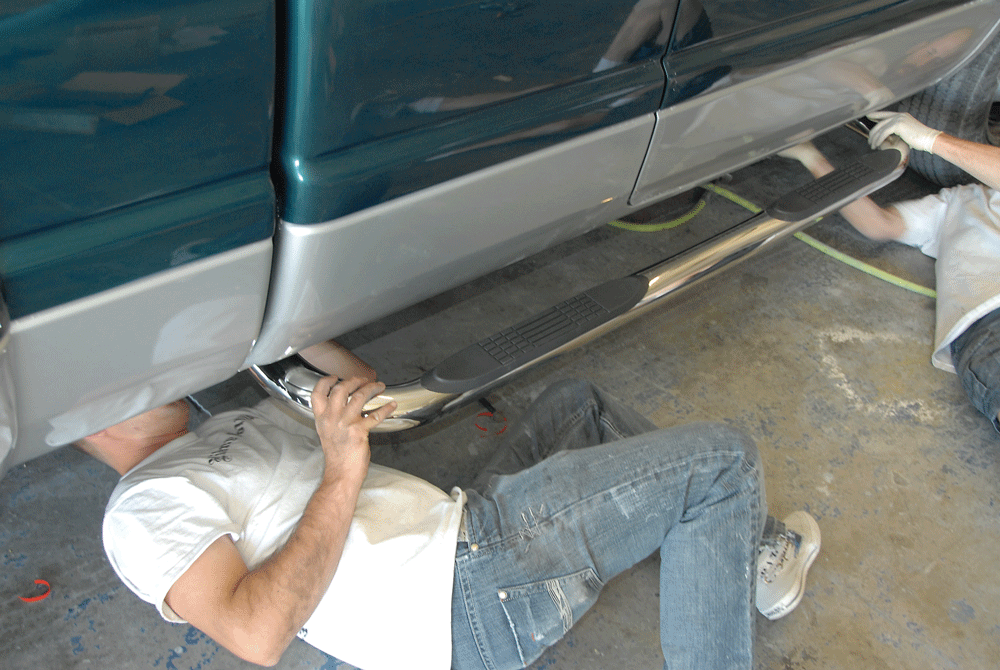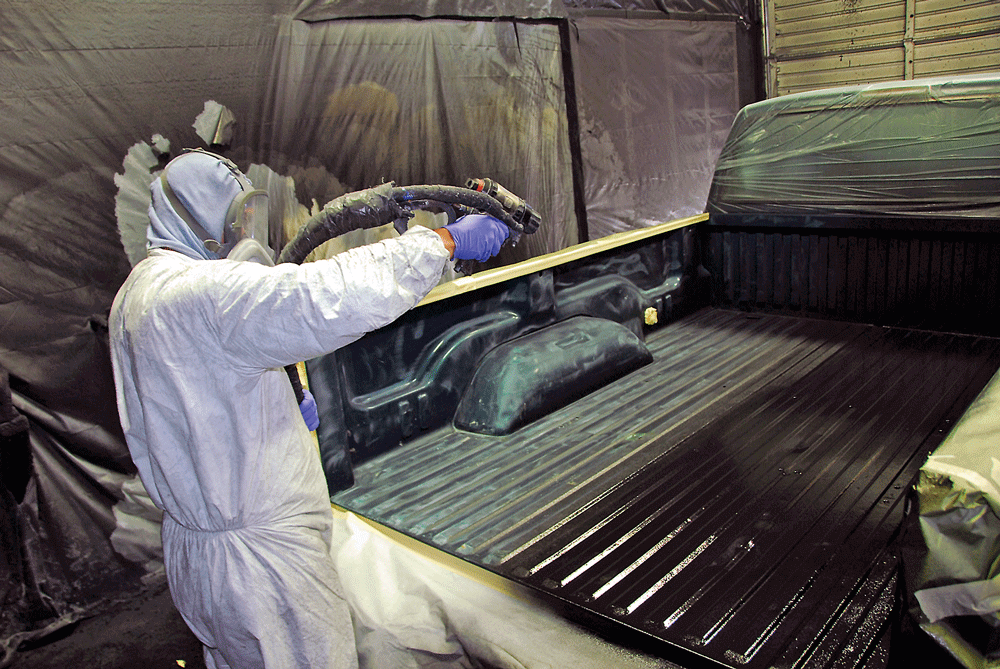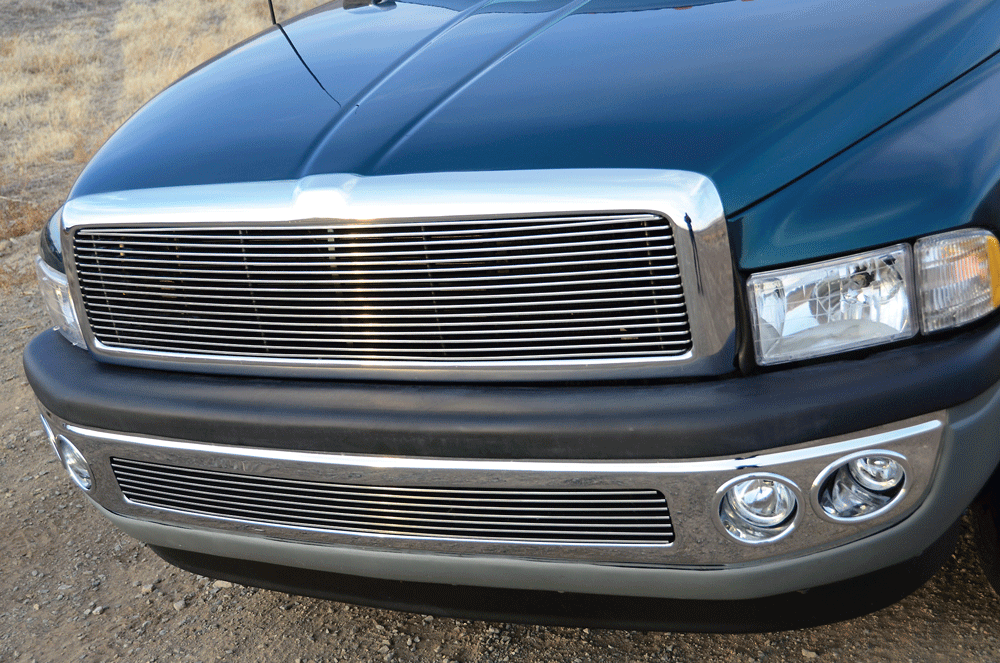 Topping Off With a Tonneau
Most of the parts used to freshen up our 1996 Dodge Ram dually were supplied by LMC, including the upper and lower grilles, sidesteps, and headlights and taillights. We'll also be installing a cowl hood later, one that was on back order due to high customer demand. While LMC offers a tonneau cover, we went with a Pace Edwards electric unit, partly because the local shop, Custom Truck Accessories (CTA), was already familiar with handling and installing this line of product. While following along with CTA's technicians, we picked up a few pointers on tonneau covers that apply to all brands.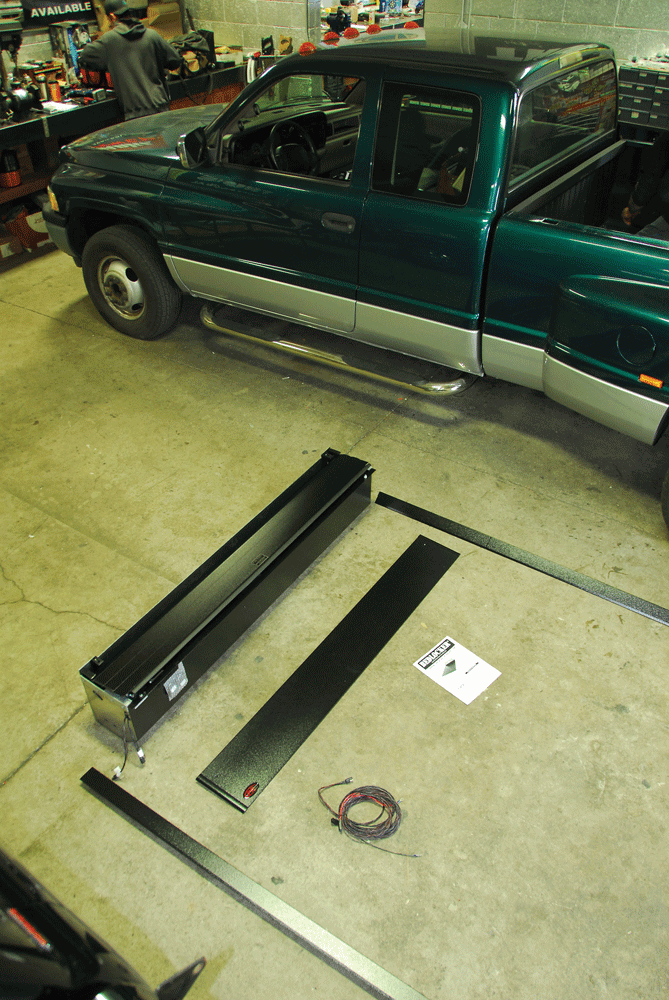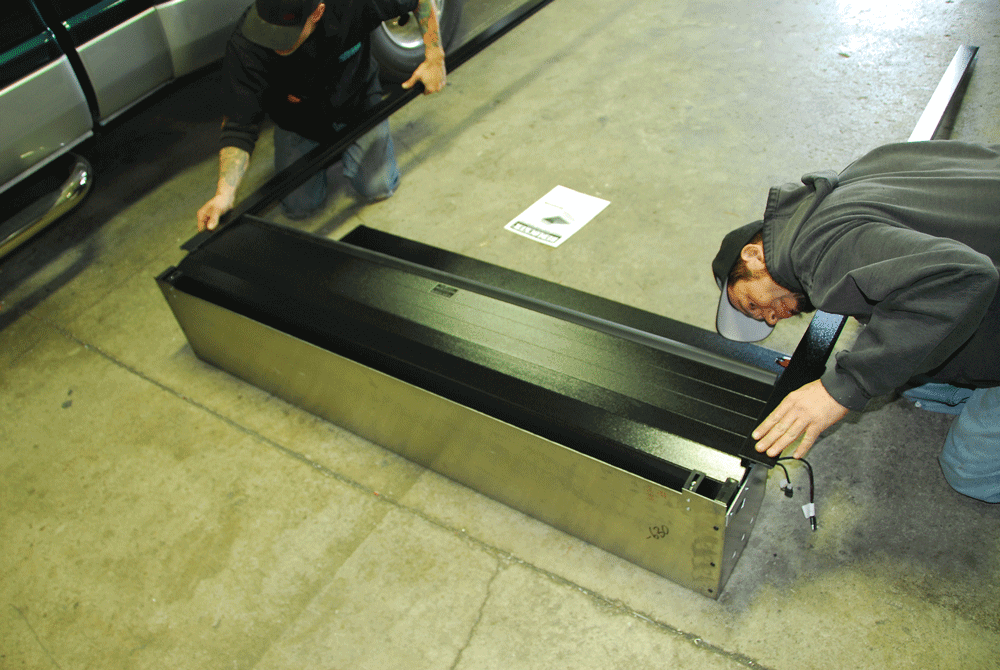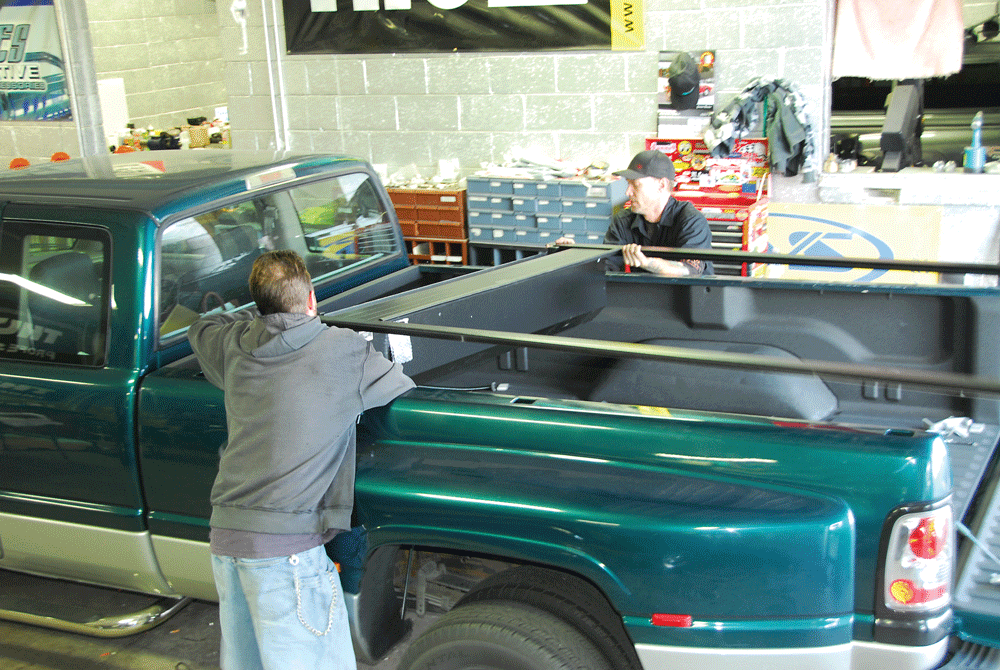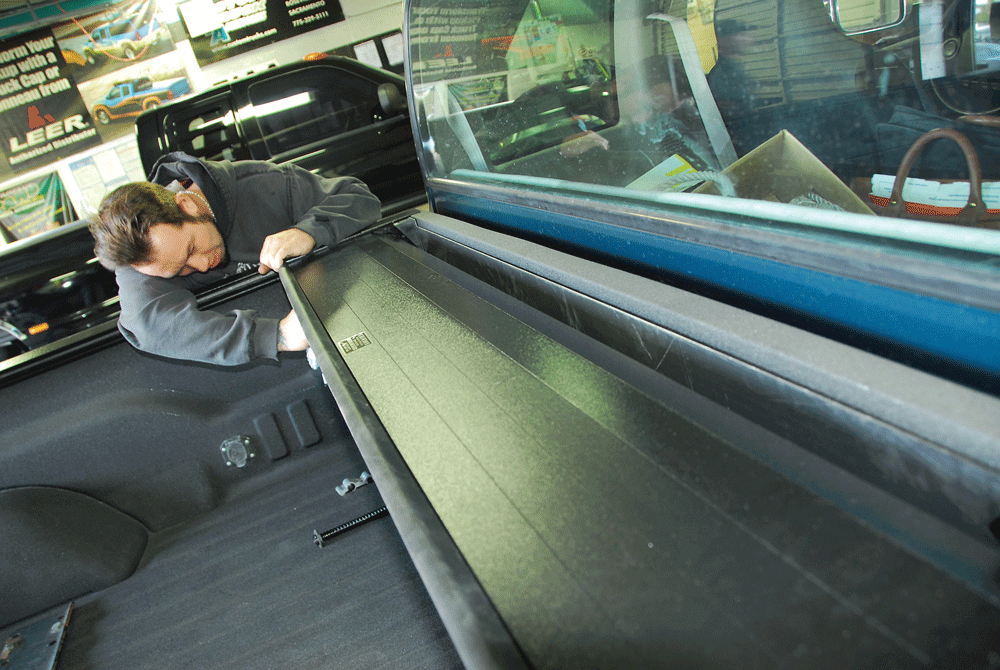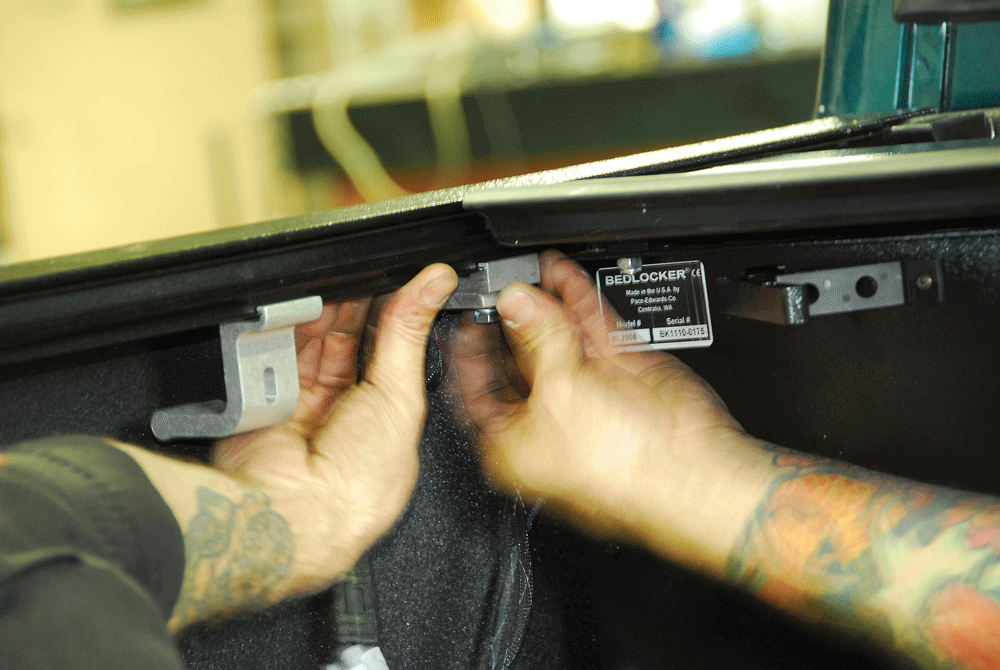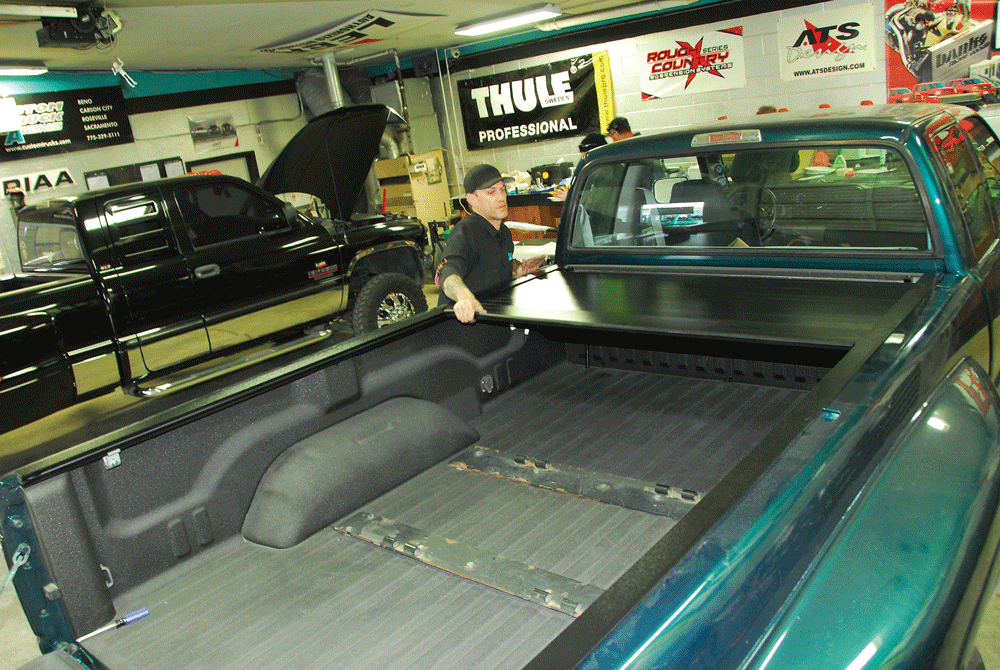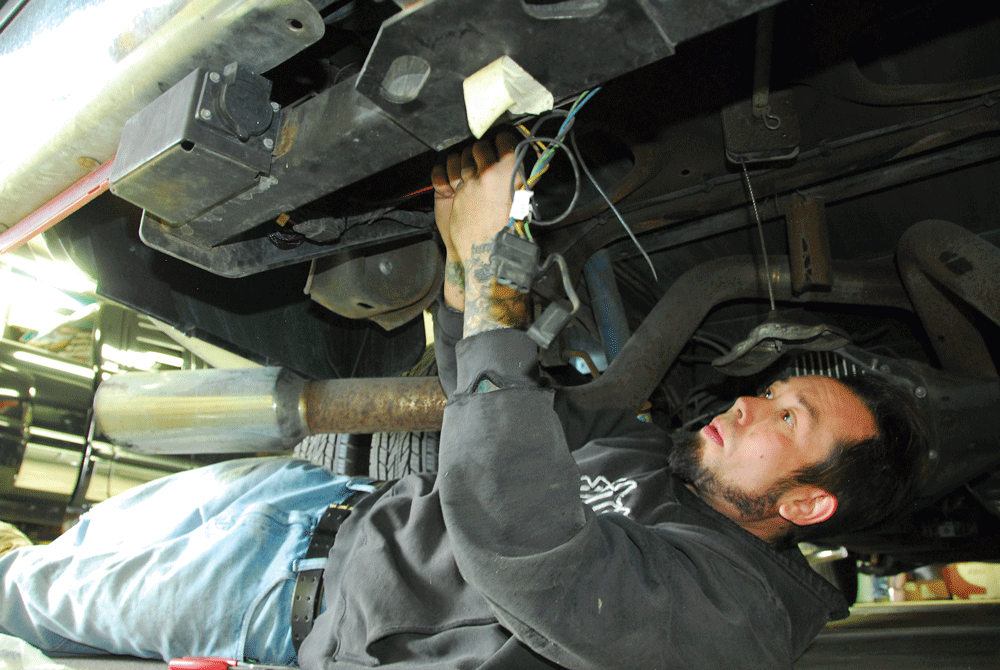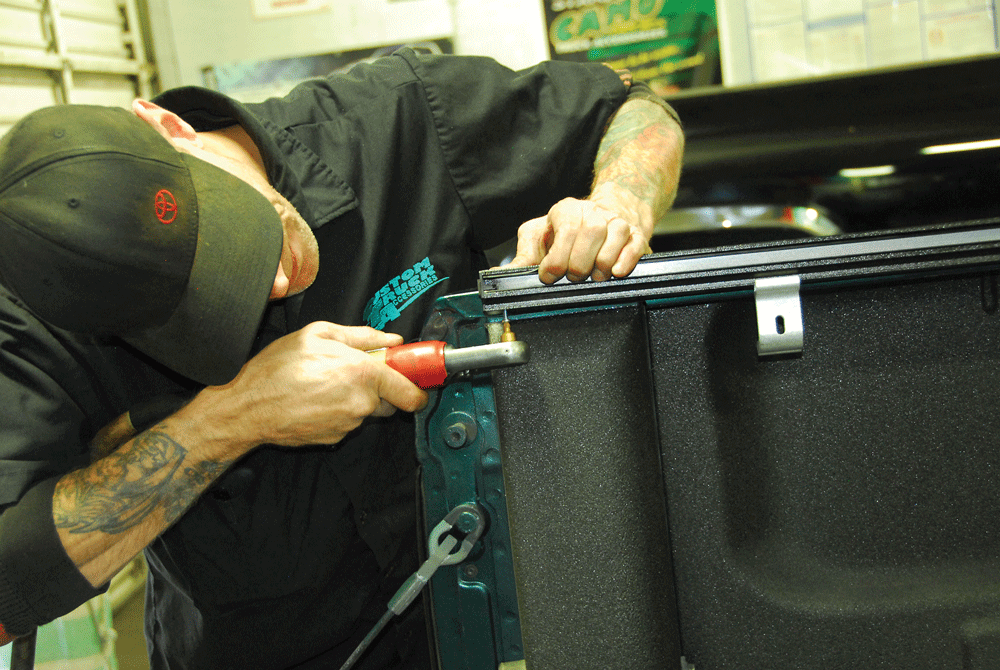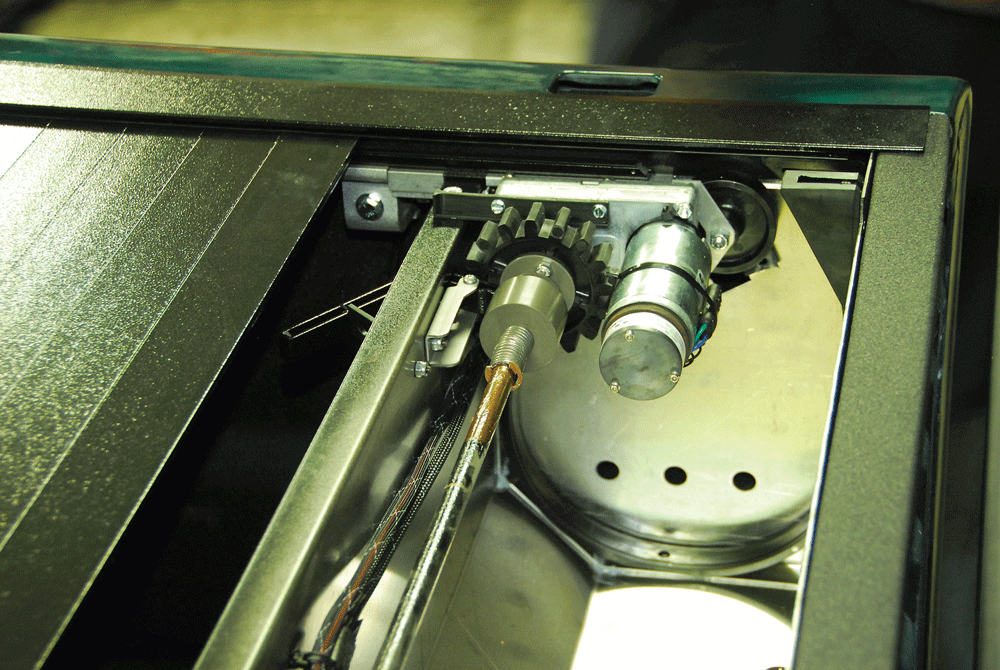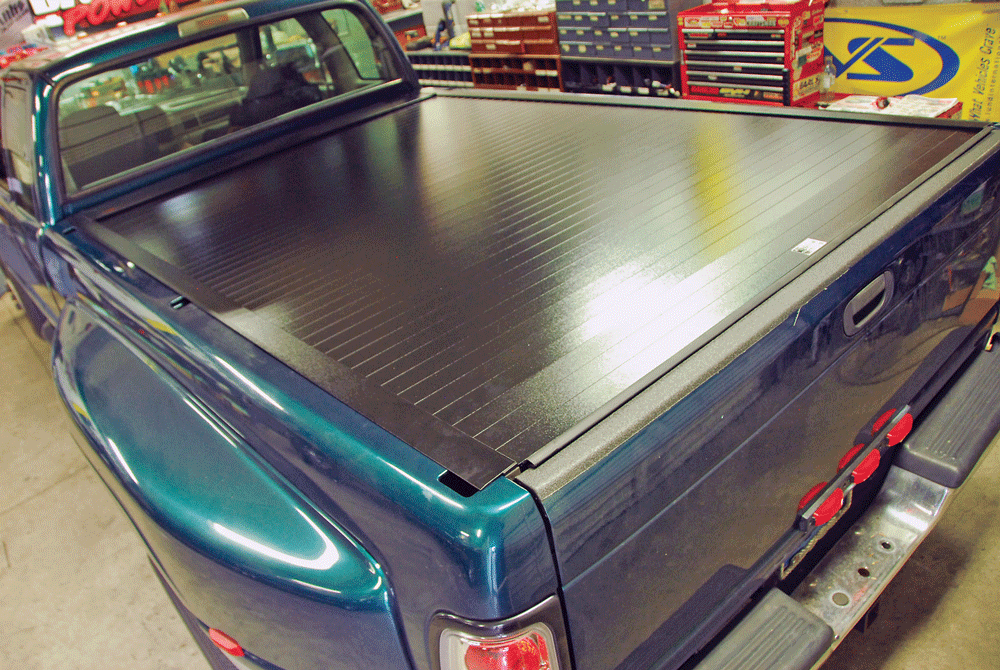 SOURCES
LMC Truck
www.LMCTruck.com
Pace Edwards
800-338-3697
www.Pace-Edwards.com
Custom Truck
Accessories
www.CTAReno.com
Liberty Collision
www.LibertyCollisionNV.com