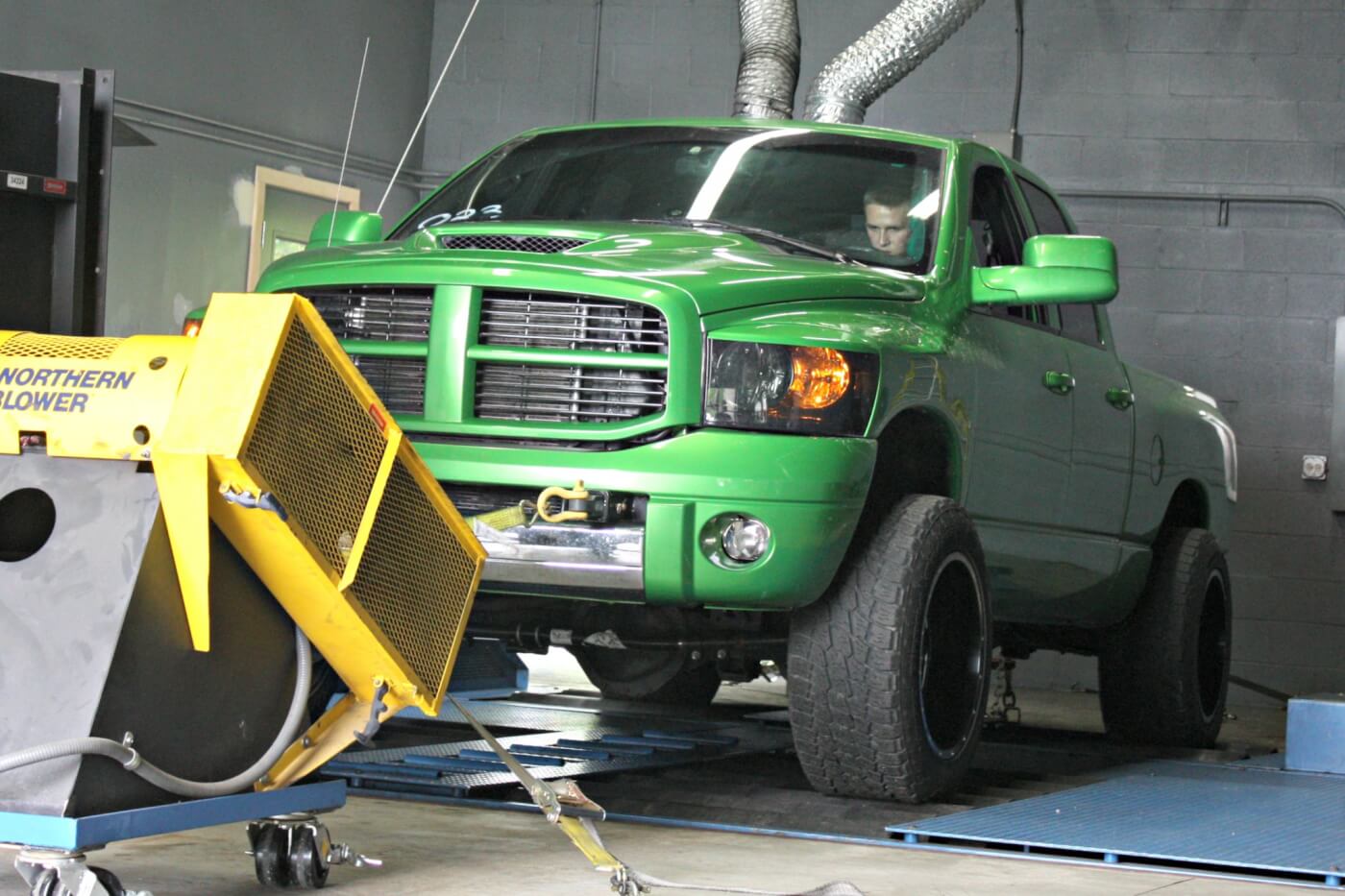 When you think of Chicago, Illinois, a few things come to mind, such as Michael Jordan and his 6-time NBA championship winning Bulls, the 106-year drought (since the Cubs have won the MLB World Series) and the 1,451-ft tall Willis Tower nestled in downtown, which is the second tallest building in the country. But what Illinois has that goes unseen to many is a strong agricultural economy due to some of the country's best growing soil and vast farming communities. With farming, come hard working men and women who rely on mechanical expertise to stay busy during the winter months. With that knowledge and time, you can rest assured that some pretty impressive diesel performance builds and sled-pulling trucks can be found within Illinois.
"Unlike some dyno competitions, the day wasn't so much about who was better than who, but more about owners getting a chance to see what their hard-earned cash and countless hours in the shop tinkering on their trucks had accomplished."
Calibrated Power Solutions may not be a name you're familiar with, but if you follow the performance Duramax or Cummins scene you're sure to have heard of DuramaxTuner and CumminsTuner, some of the most popular and successful EFI Live custom tuning companies in the business. Calibrated Power Solutions (CPS) is the official name of the business, as the names CumminsTuner and DuramaxTuner may limit the public perception to what they actually do. CPS specializes in performance tuning for many applications including: GM, Vortec gas, Jeep CRD diesel, Chevrolet Cruze Diesel, Volkswagon Jetta Diesel, and most recently have expanded into the agriculture market with tuning for the John Deere platforms. While these are relatively small markets, the 2006+ Cummins and 2001+ Duramax trucks are obviously where the bulk of CPS' business comes from. They've helped tune and build some of the strongest running trucks in the country. On May 16th, owner Nick Priegnitz and his crew put together a customer appreciation day and dyno event at their headquarters in Marengo, Illinois.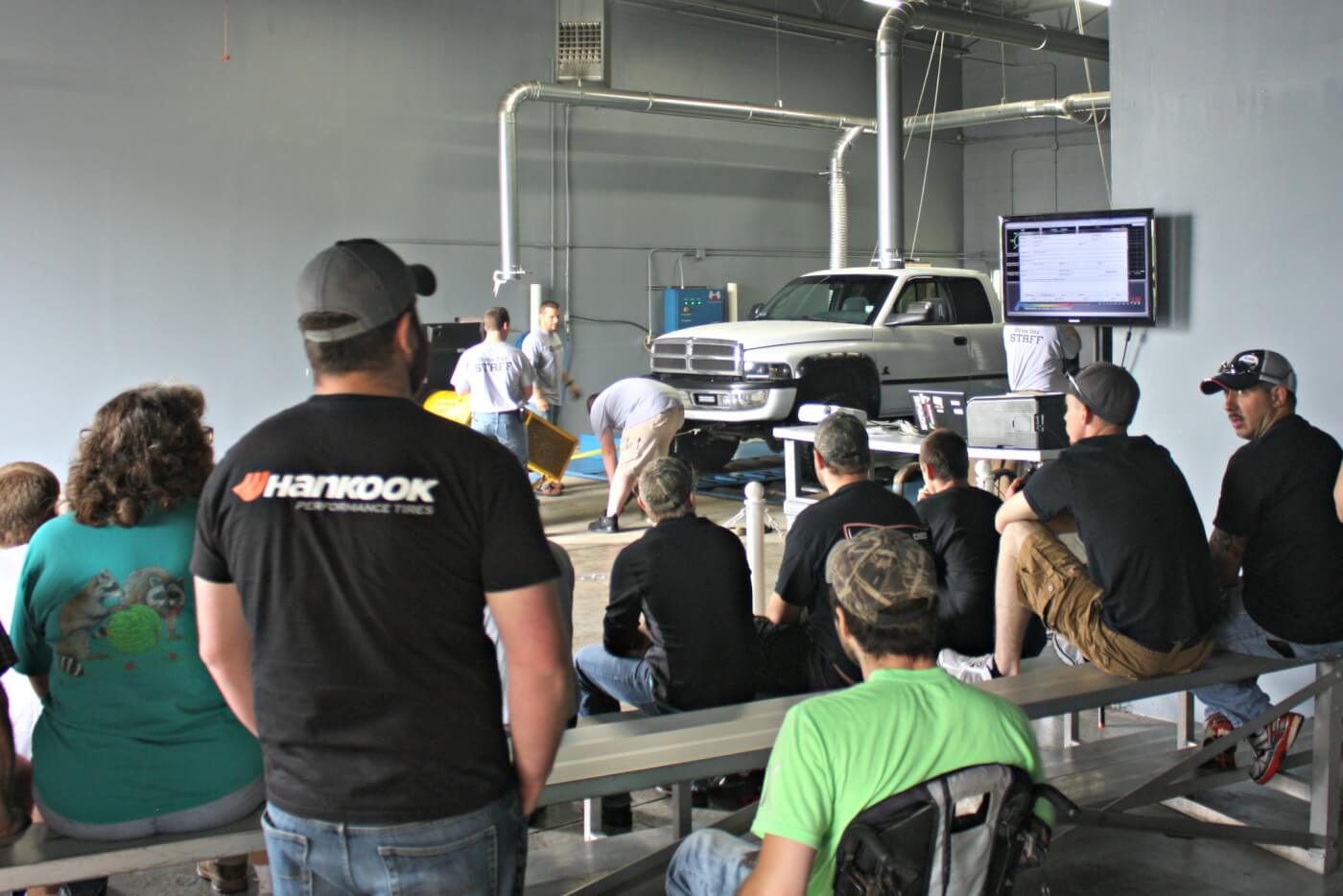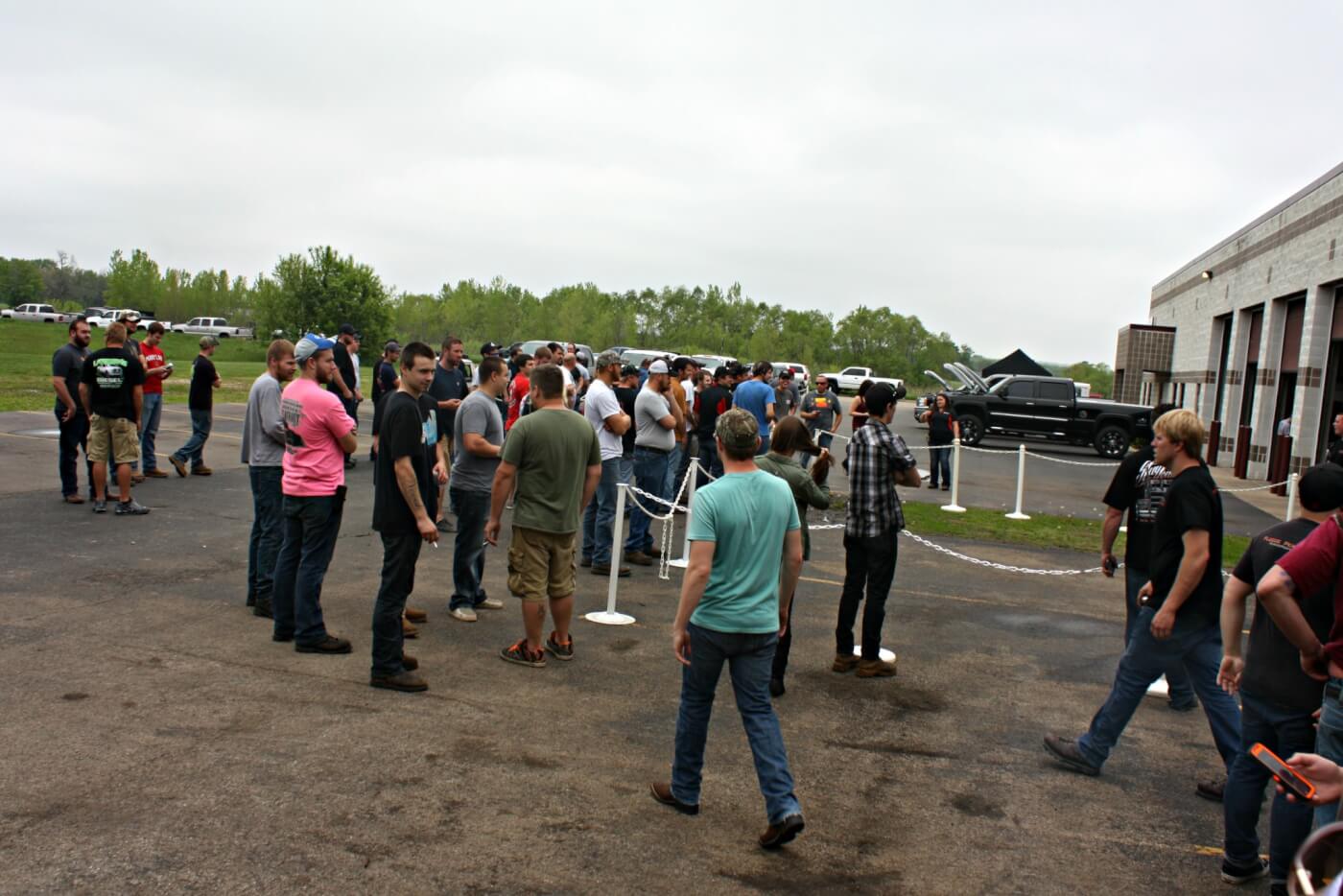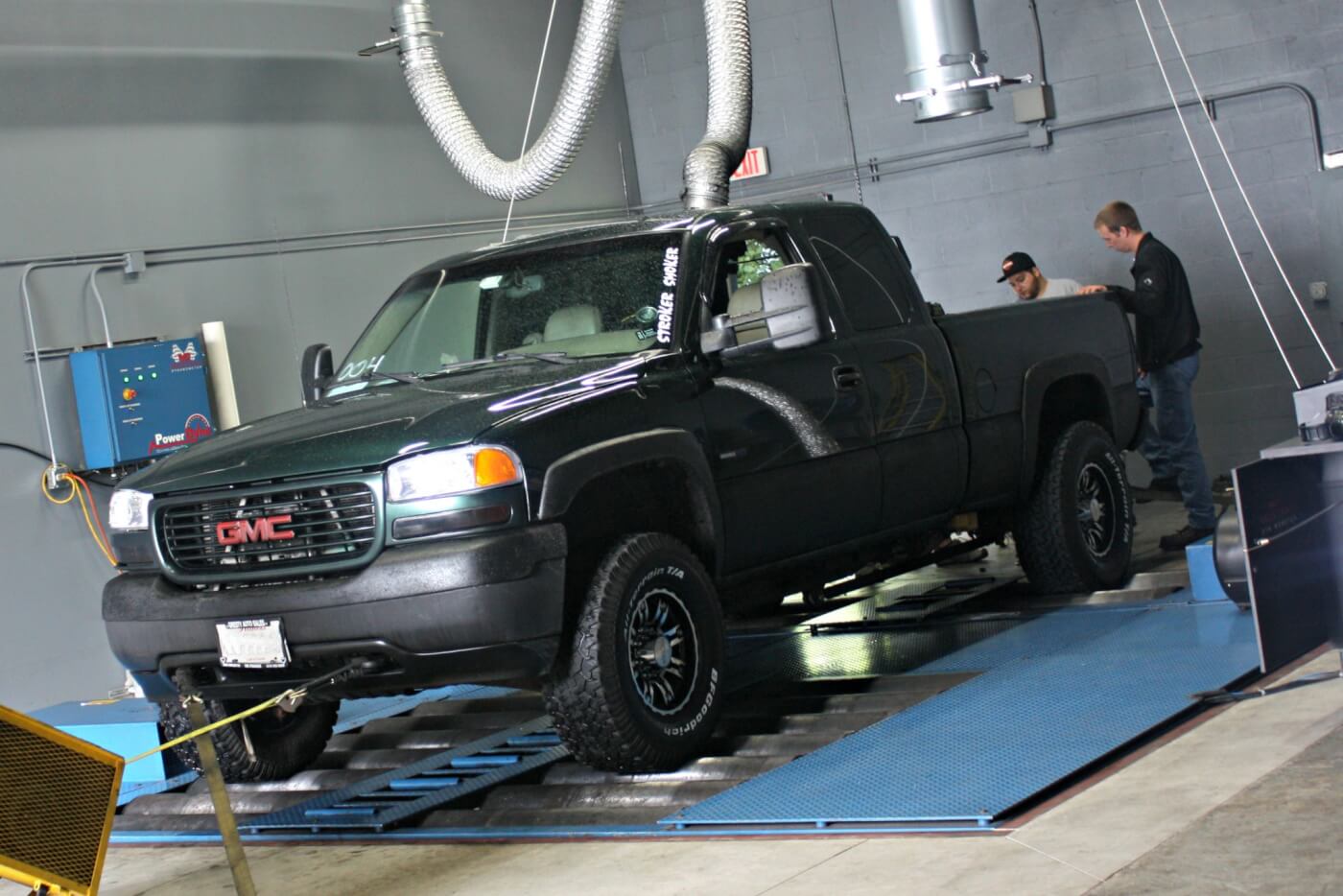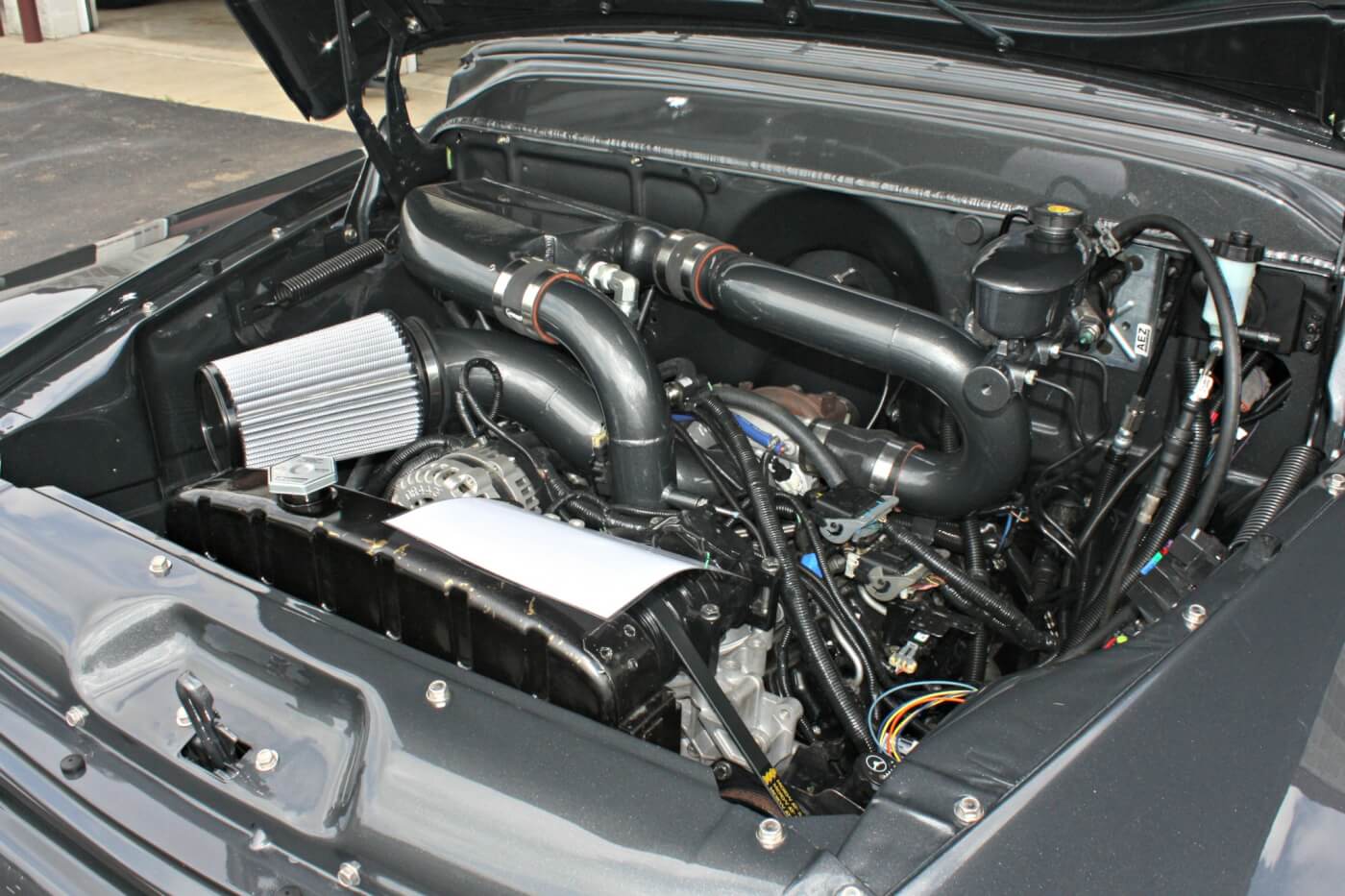 Unlike some dyno competitions, the day wasn't so much about who was better than who, but more about owners getting a chance to see what all their hard-earned cash and countless hours in the shop behind the house tinkering on their trucks had accomplished. There were no classes made for Stock, Single and Compound trucks, as the event was just a way of saying thanks to customers and friends while giving everyone an excuse to talk trucks for the day. Calibrated employees were talking to spectators about different products and options to help improve their trucks, from basic Spade tuners to drop-in replacement Stealth turbochargers out on display.
Taking home the highest horsepower numbers for the day was Jim Rendent's 2006 5.9L Cummins sporting a massive set of compound turbos, dual CP3s and just about every supporting mod you could think of. As the current record holder on the CPS dyno, Rendent was hoping to beat his previous numbers this go around, setting the record even higher, and at 1,173hp and 2015ft-lbs of torque, he did just that. Second place was another Cummins powered truck at 828hp and 1341ft-lbs torque, owned by Justin Lilley of Princeton, IL. The bright green Dodge proved it wasn't just built for show. The third place numbers were put down by Chuck Dilley's 2007 GMC Duramax with 817hp and 1513ft-lbs. DW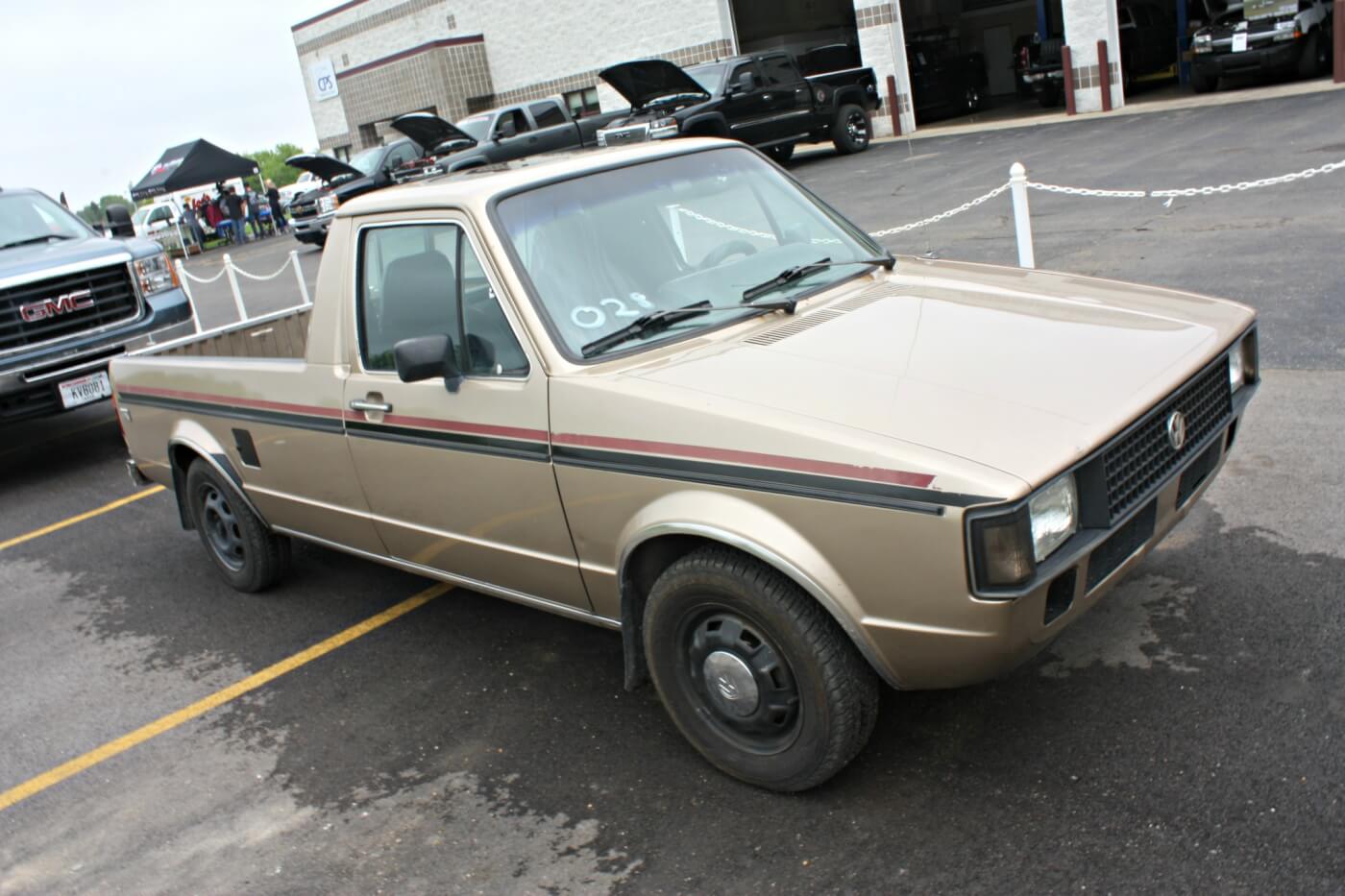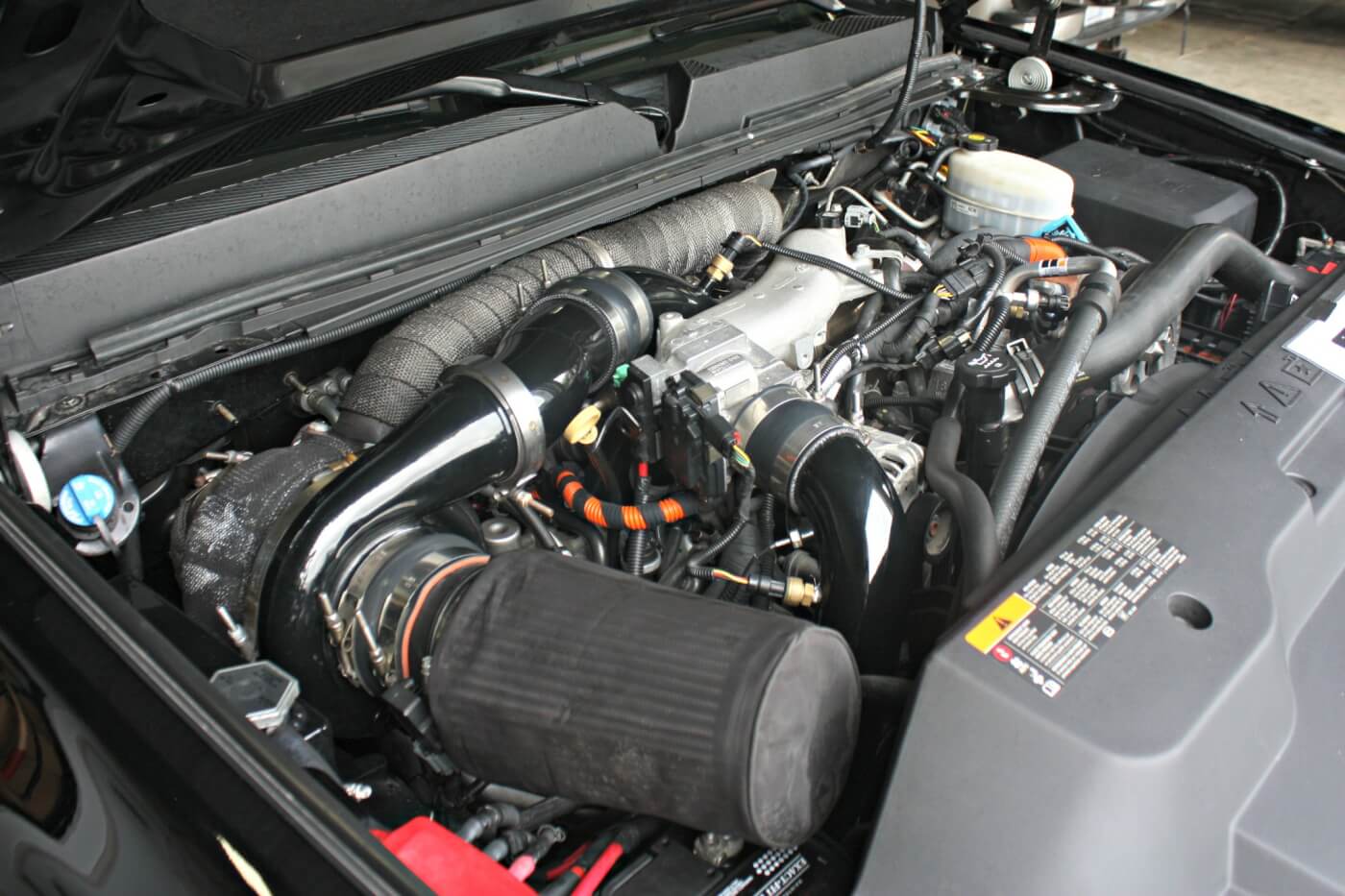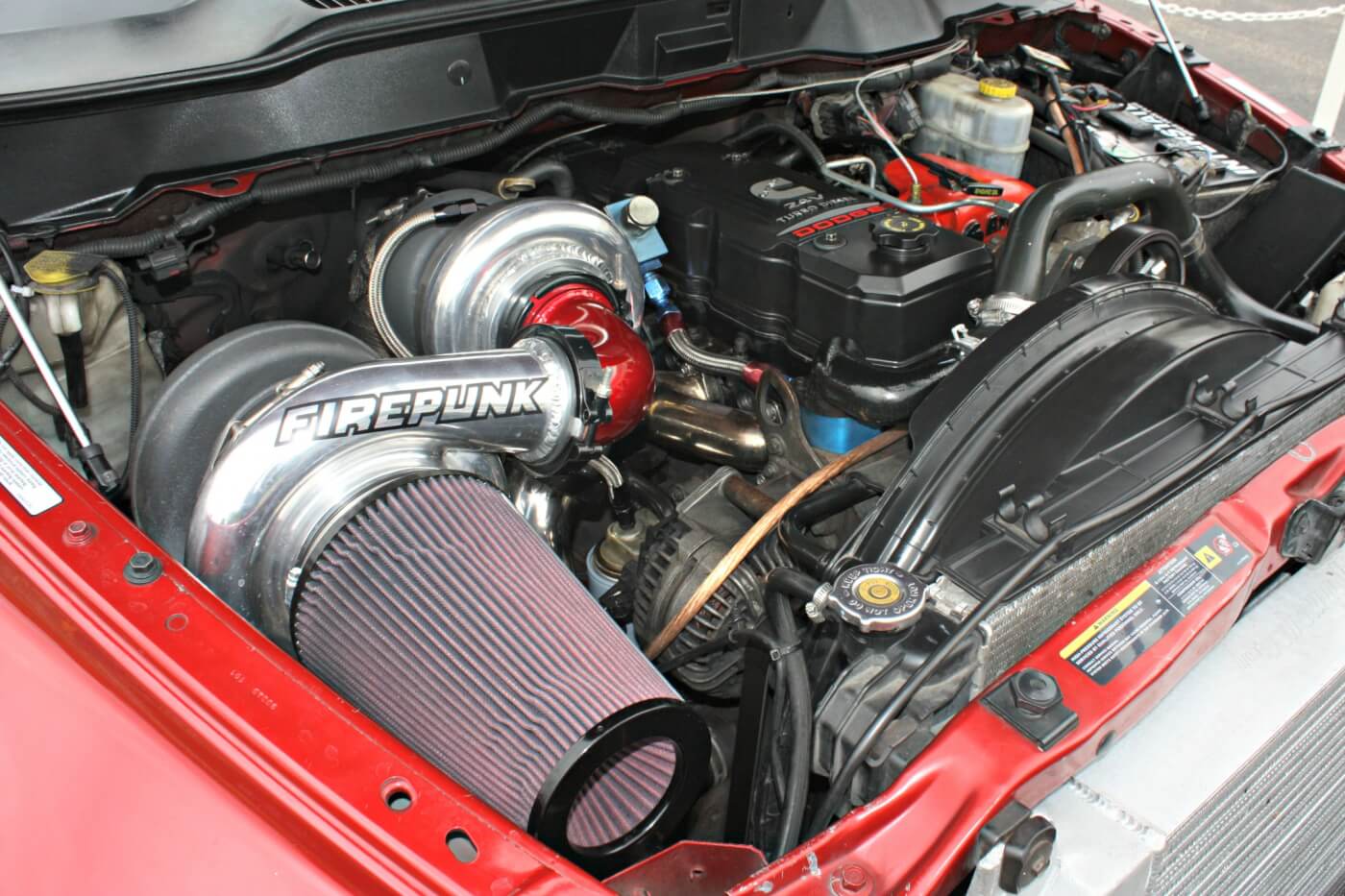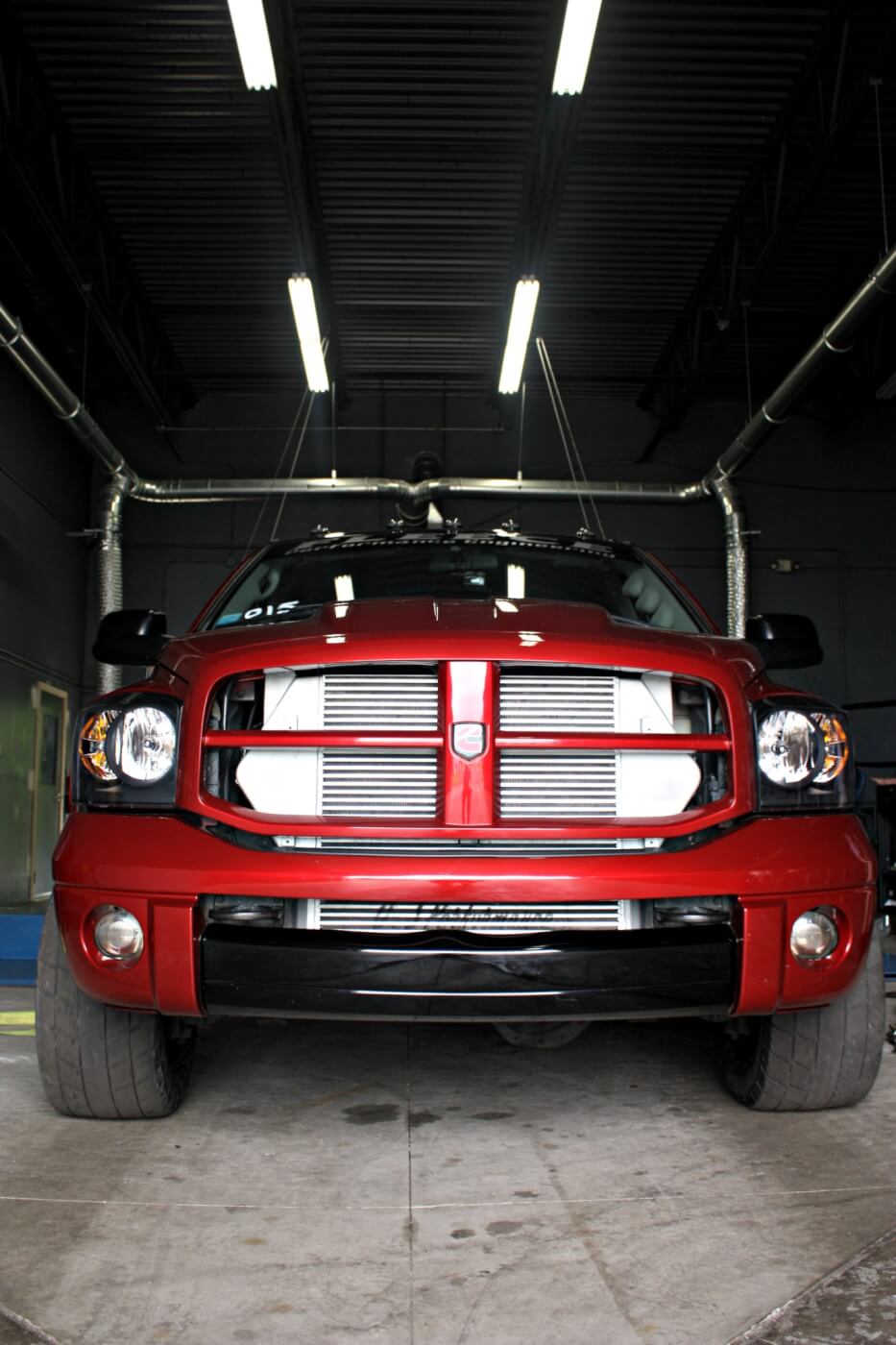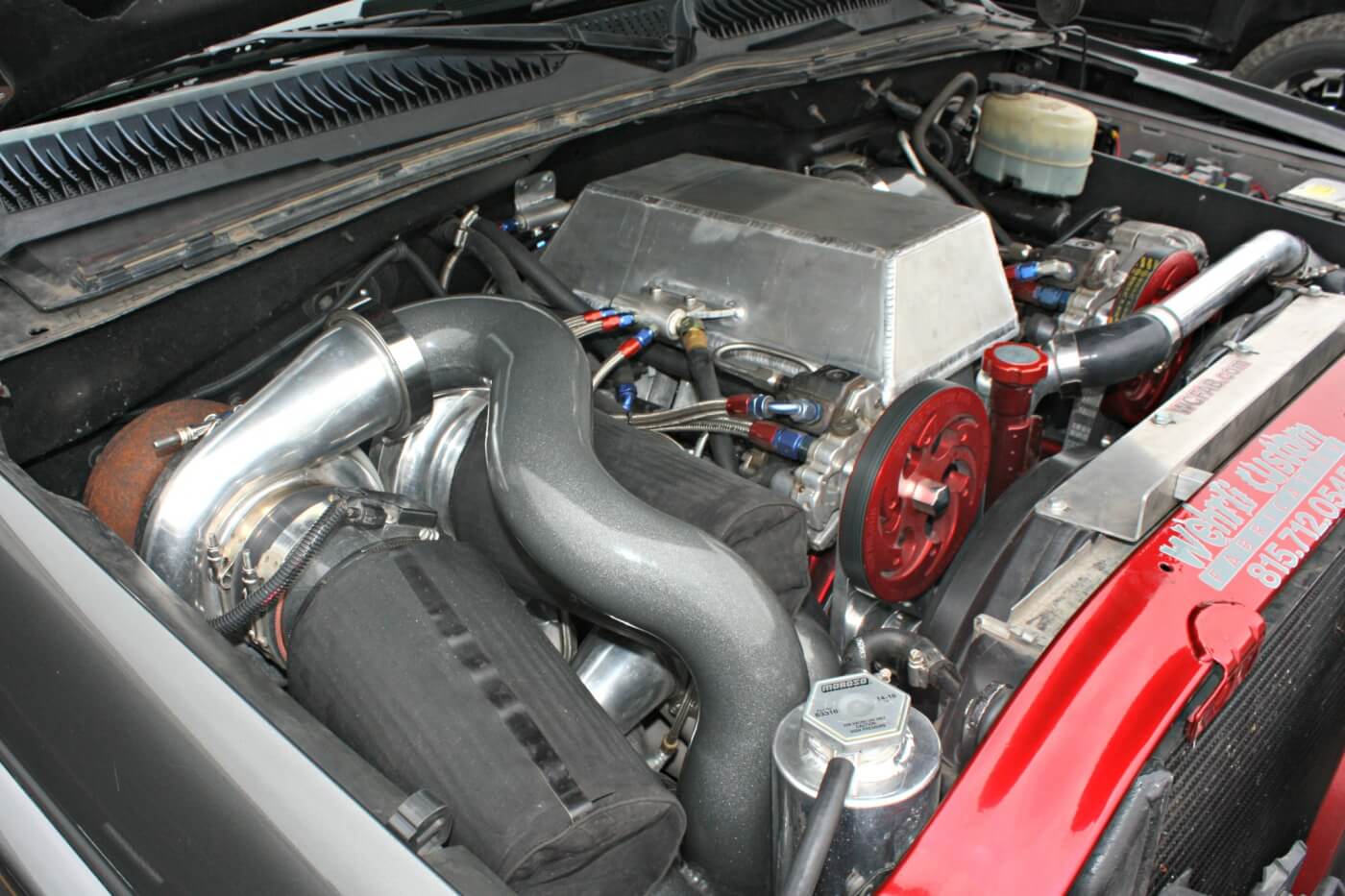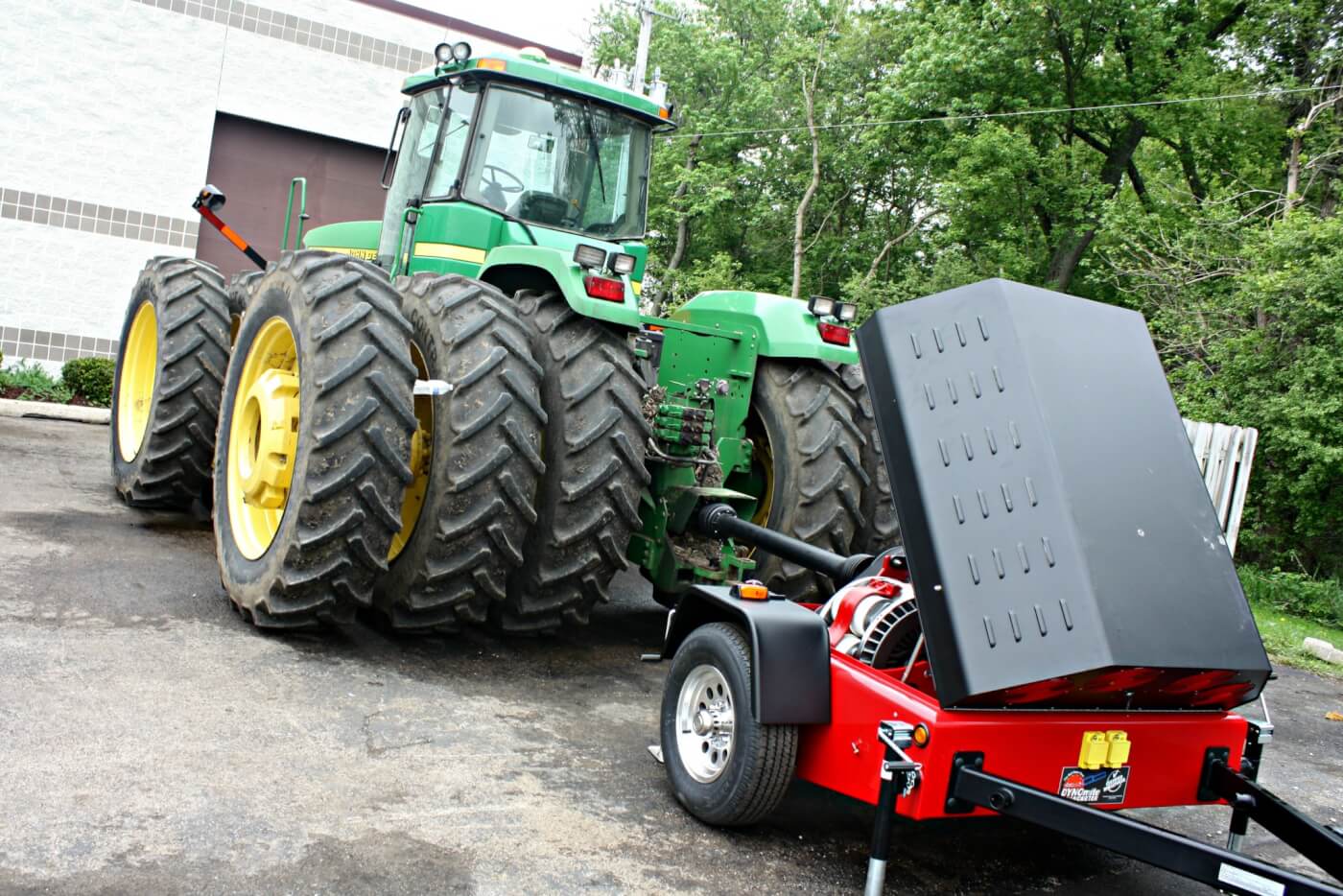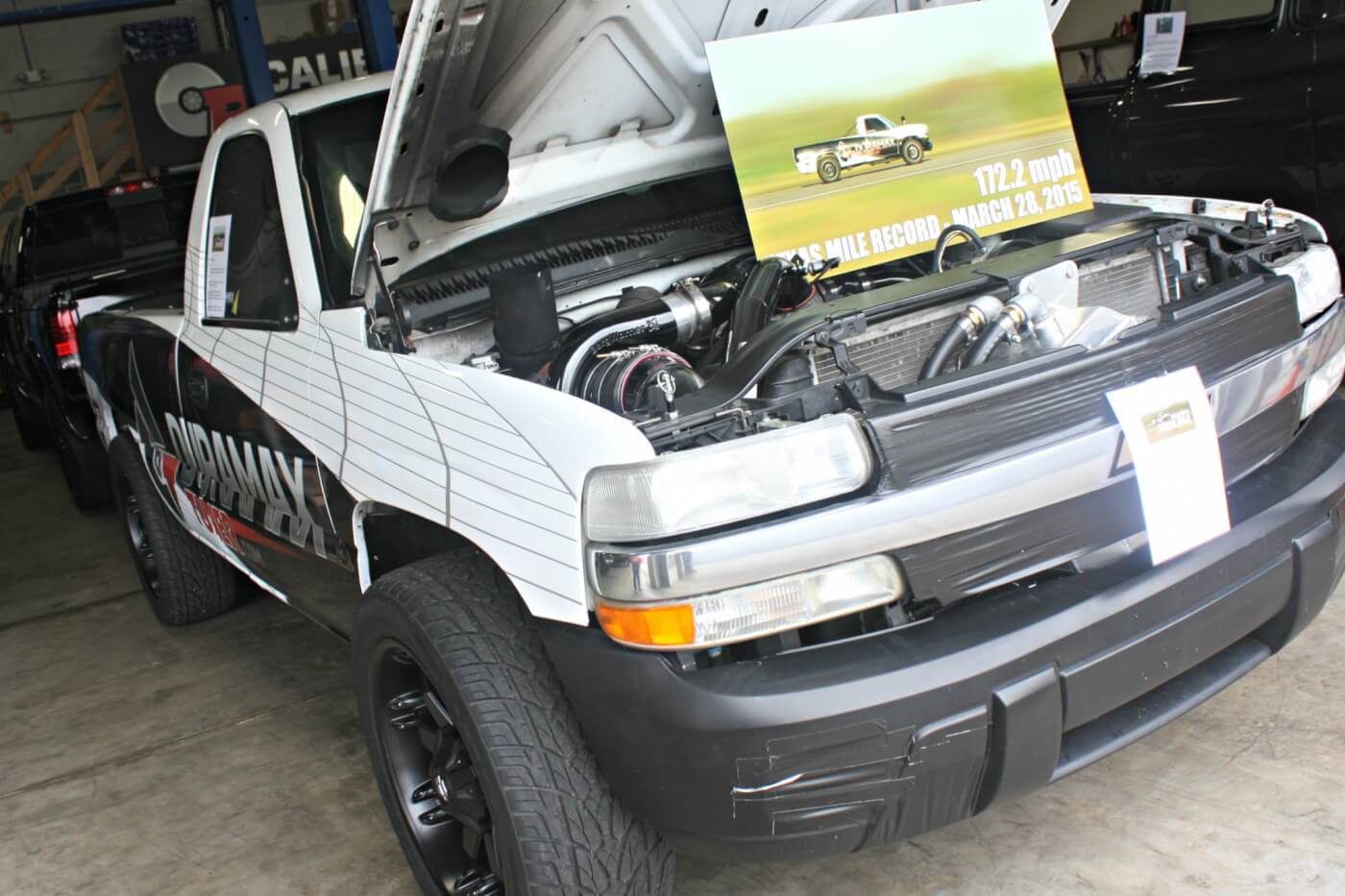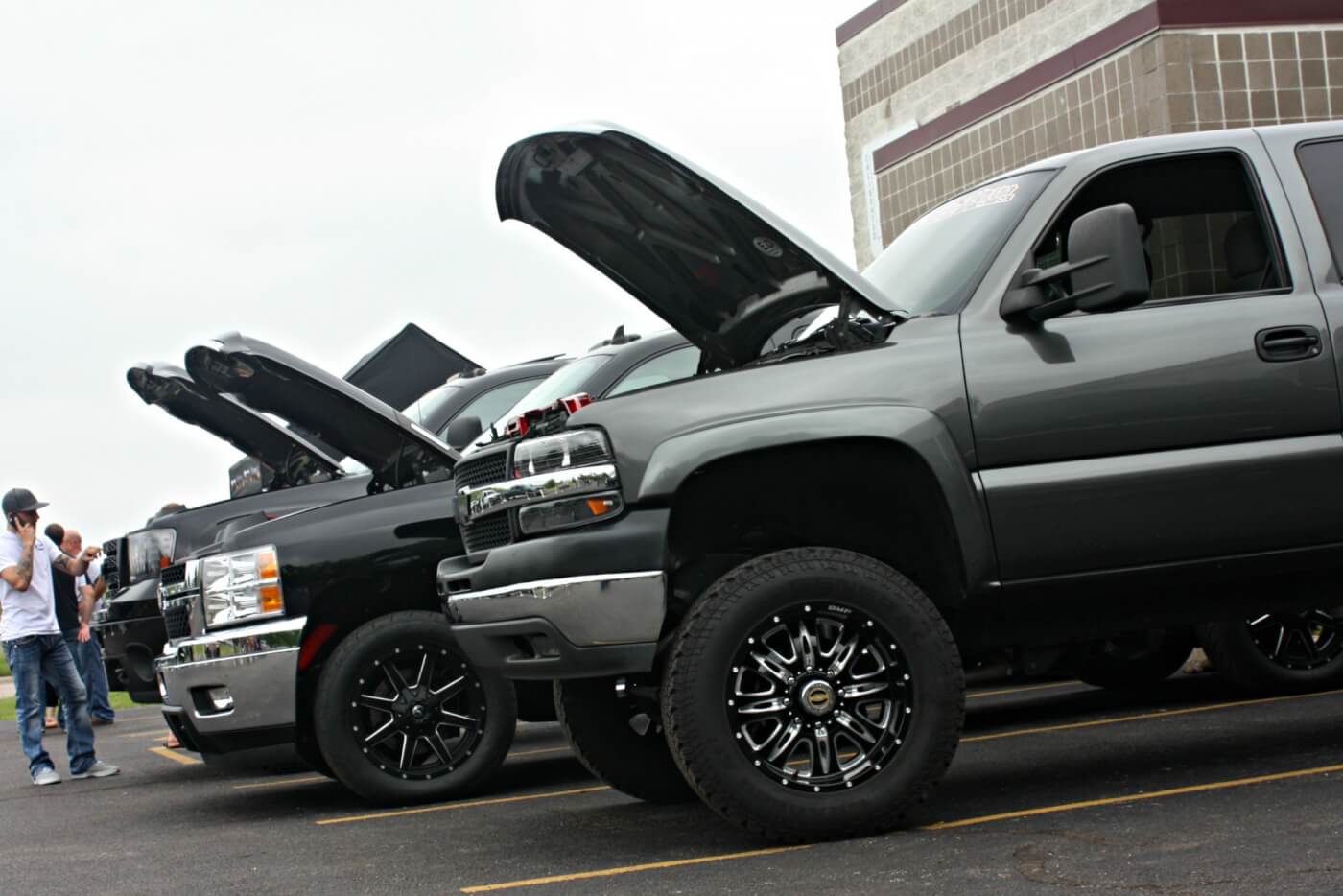 [divider]Editor's Note[/divider]
Calibrated Power Solutions has built multiple competition-based vehicles to showcase their tuning capabilities and aftermarket products performance potential. CPS' 2001 Chevrolet LB7 1/4-mile race truck has most recently been modified with high-speed rated tires, taller 3.42-gears and a 6-spd Allison transmission in preparation for its run at a record top speed on the famous Texas Mile race track that took place in April. After making some additional changes under the hood to bump horsepower as much as the team could, CPS' new Stealth 67 and BorgWarner S500 compound turbo system runs through a massive water to air cooler fabbed up to keep charge temps under control during the long wide open throttle conditions on the mile long track. After making a few qualifying passes at the Texas Mile on the first day of testing, driver Owen Powell was able to push the truck to its max the following morning and break the long standing diesel truck record of 168 mph with a wicked fast 172.2 mph-run. CPS says its team is looking to make some additional changes to the truck throughout the year, including gaining a little more RPM and decreasing wind drag across the truck to hopefully set that record even higher in 2016.
Another awesome project truck coming out of the DuramaxTuner stable was the 1958 Chevrolet Apache truck that had undergone a 2-year frame-off restoration and complete drivetrain overhaul that consists of a fully-built LB7 Duramax engine and 6-speed ZF manual transmission. Dubbed "ApacheMax," this stealth metallic grey truck has had countless hours of paint and bodywork done, along with an incredible amount of attention to detail to the wiring, plumbing and layout of the Duramax engine transplant. Built as a Work Stock sled-pulling truck, the front and rear axles have also been beefed up to be sure it can withstand the abuse and power it will soon be subjected to along the local sled pulling series. The vintage truck will be used as a bit of a test-bed for the soon to be released line by DuramaxTuner's Stealth series of turbochargers. With their LB7 direct drop-in performance upgrade Stealth 64 already under the hood, the ApacheMax should be able to support low 600hp and offer good street manners. That 64mm turbo will soon be replaced with their latest Stealth upgrade that uses a larger 67mm Forged Mill Wheel that should push the old truck up past the 800-hp level.
SOURCE:
Calibrated Power Solutions
815-568-7922