Super SUV
What do you do when the bar for streetable horsepower keeps moving higher and higher? You stay ahead of it by building a 1,050-hp daily driver. At least that's what Nick Priegnitz of DuramaxTuner.com did. But Nick had something other than a run-of-the-mill Duramax-powered pickup in mind when he set out to build the ultimate daily—instead, he would do it with a ¾-ton Suburban. You know, in case the rest of the family ever wanted to know what four-digit horsepower feels like.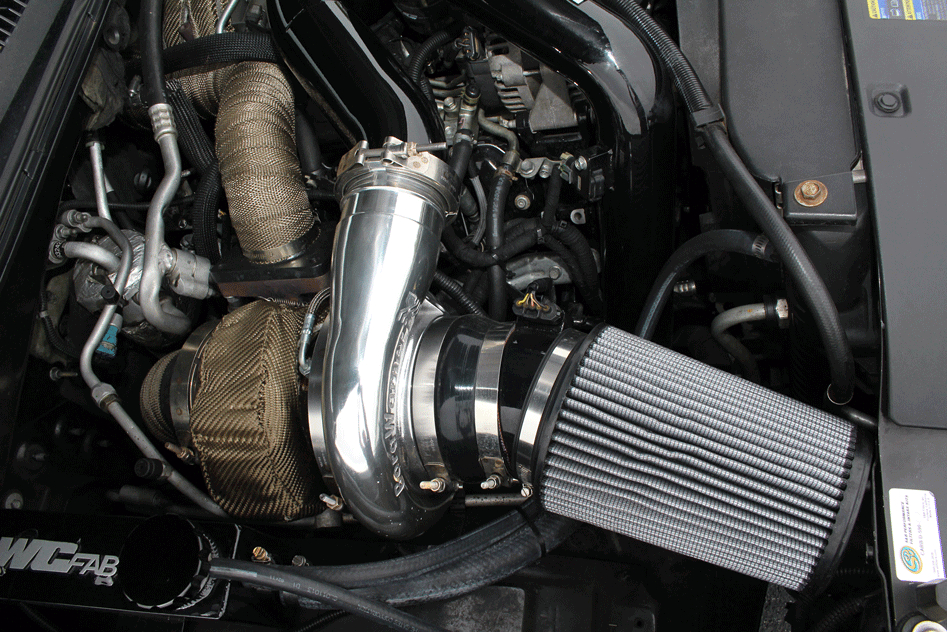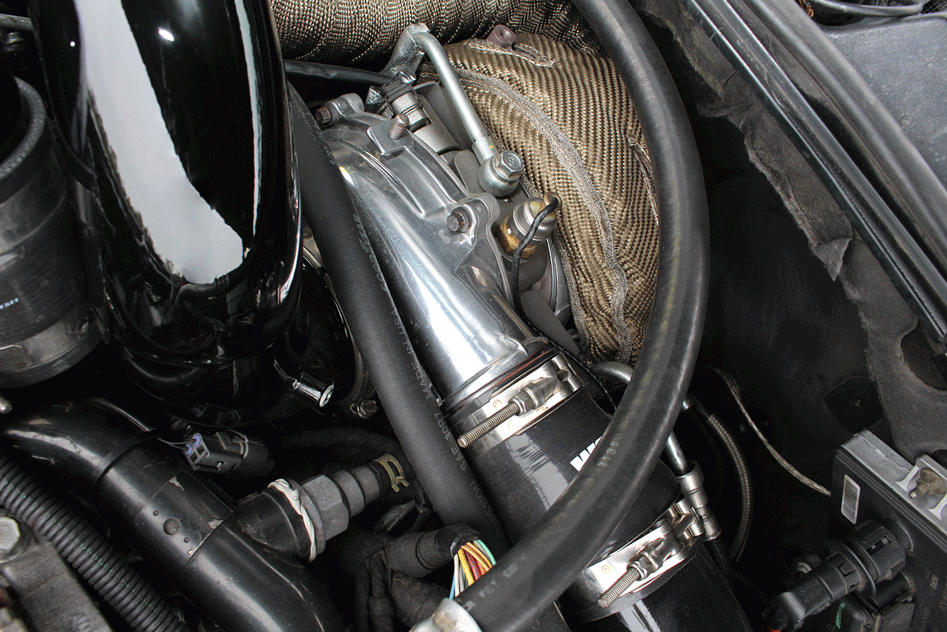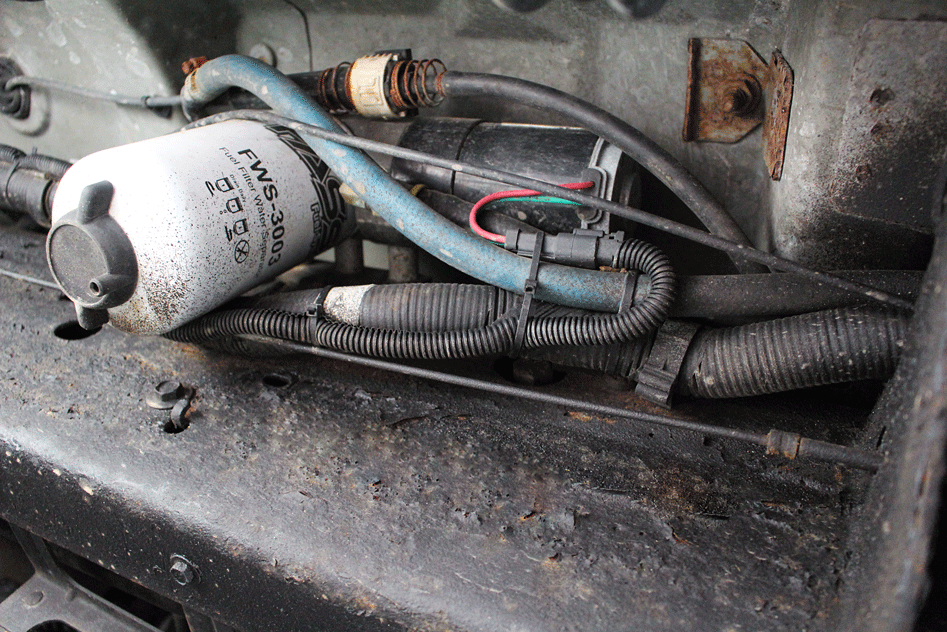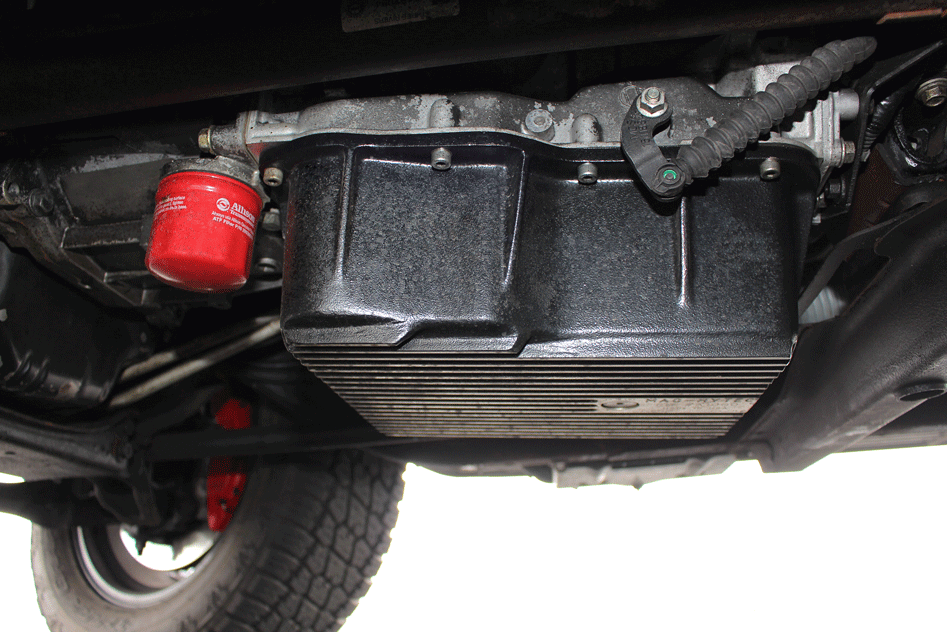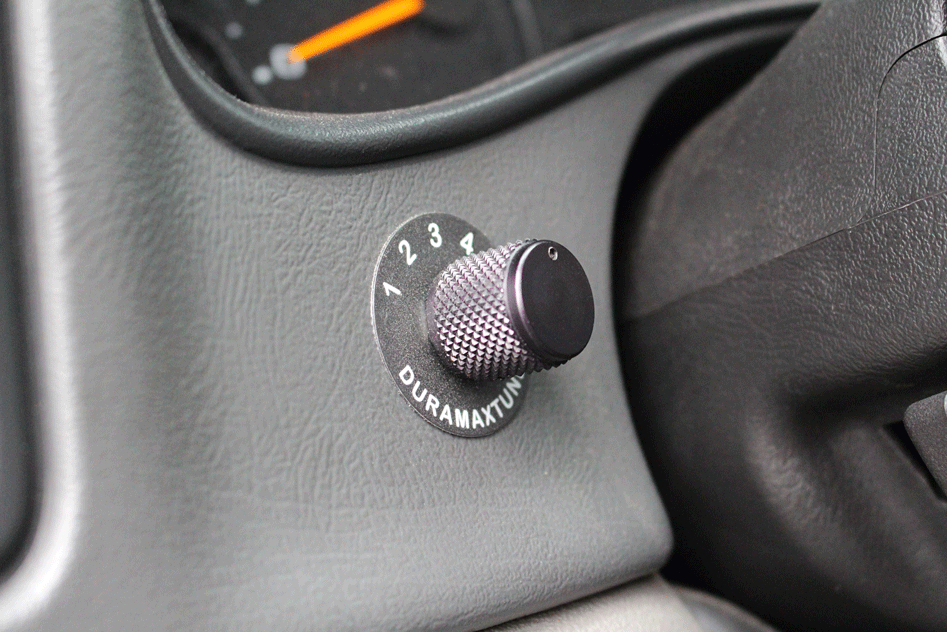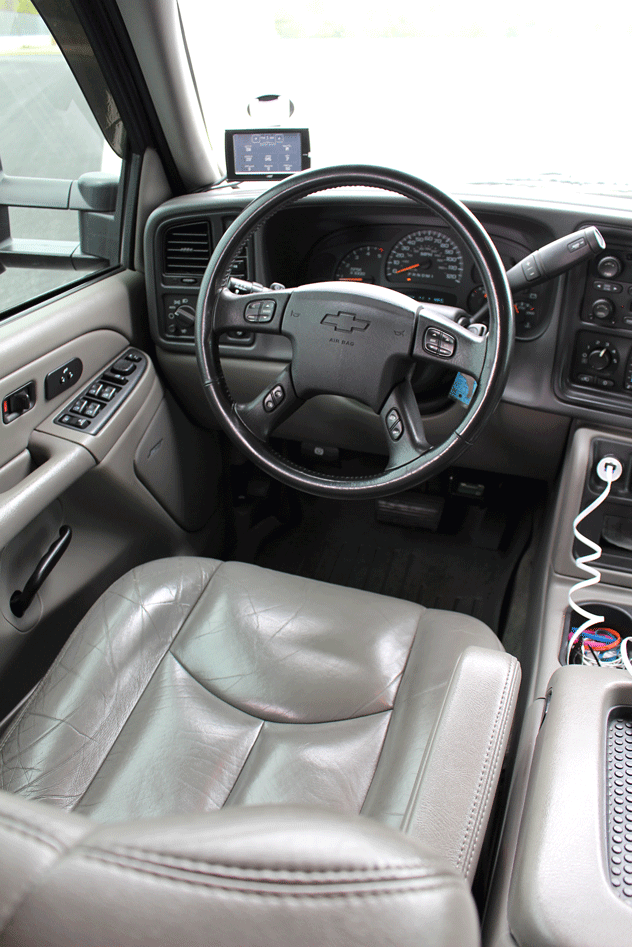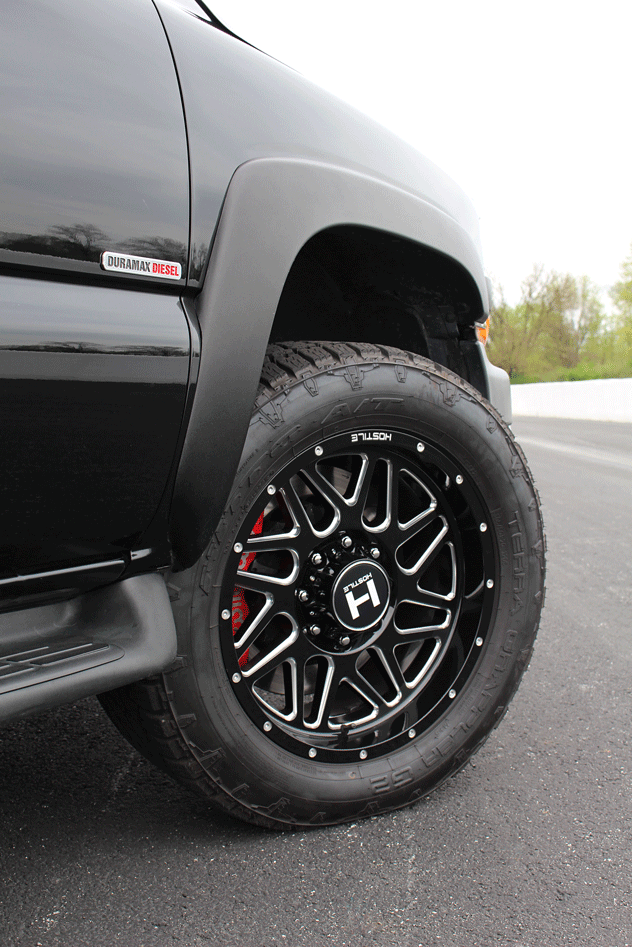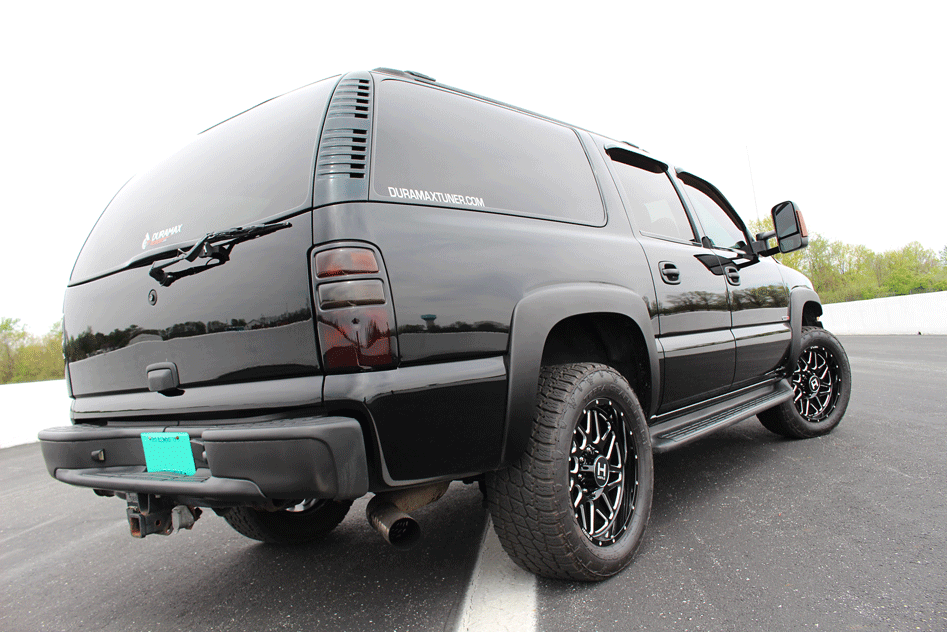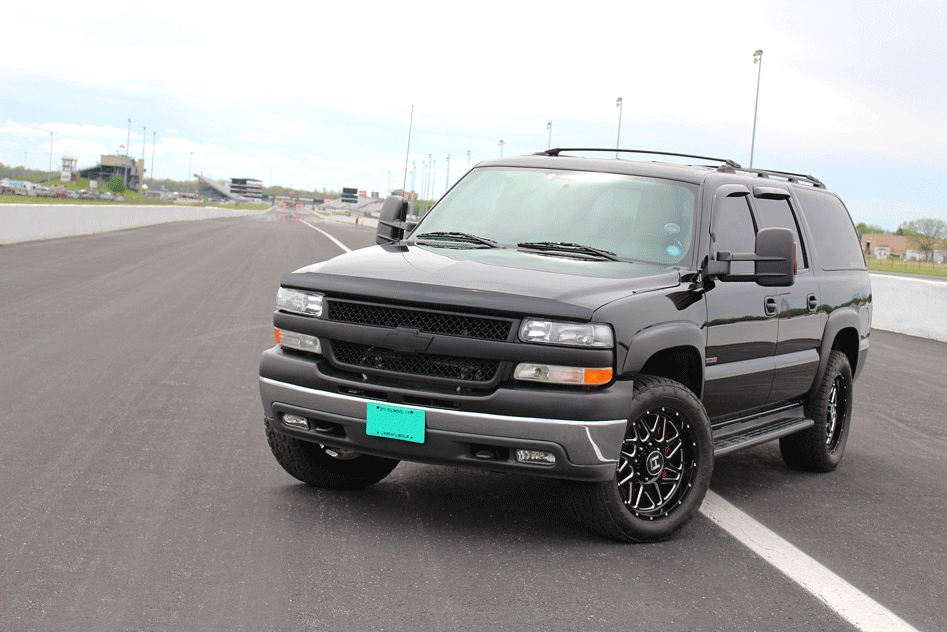 Built as a demo vehicle, the premise was to highlight how all the parts in the DuramaxTuner catalog could be used to not only produce 1,000 horsepower, but do so in a refined and 100-percent drivable fashion. Originally equipped with an 8.1L big-block, the '04 Suburban was converted to Duramax power by Duraburb Inc of Apopka, Florida prior to making the trip north to Priegnitz's facility in Illinois.
Built LBZ & Plenty of Fuel
Under the hood sits an LBZ-based Duramax that's been fitted with a girdle, ARP main studs, Carrillo rods, oval bowl Mahle Motorsport pistons, and an alternate fi ring order camshaft. The factory heads are equipped with beehive valve springs and anchor to the block via ARP head studs. For fuel, a 14mm stroker CP3 from Exergy Performance is employed, along with a healthy sized set of 150% over injectors. Ample fuel supply is provided by a 150-gph Titanium Series FASS system.
Properly Spec'd Compounds
As with any high-horsepower, street-friendly build, big fuel calls for big air—and a sizeable compound turbo arrangement exists in order to accomplish this. One of BorgWarner's new, highly acclaimed S488 SX-E chargers serves as the atmospheric unit, while DuramaxTuner's Stealth 64 VVT provides quick response and mounts in the factory location in the valley. The pedestal, intercooler piping, downpipe, and fabricated coolant overflow tank are Wehrli Custom Fabrication pieces, while the up-pipes and exhaust manifolds were sourced from ProFab Performance.
One Tough Allison
In order to piece together an Allison that was both street-friendly and competition-ready, Priegnitz and the folks at DuramaxTuner hand-picked all the parts that reside in the Suburban's DT 1000 transmission. For torque transfer, a triple-disc converter from Goerend Transmission—complete with a billet stator—is employed. Added holding capacity comes by way of the clutches, frictions, and steels found in a SunCoast GMax 6-Pac kit. The input shaft, output shaft, C2 hub, and P2 planetary are all billet, and the pump and valve body are modified to provide more pressure. Finally, the C3 clutches receive dedicated cooling thanks to a pair of cast-aluminum PTO covers from Goerend Transmission.
EFI Live by DuramaxTuner
As you might've guessed, Priegnitz handled the ECM and TCM calibrating, which helps tie every modification together. Precise tweaks to the injection system, boost tables, and the transmission's shift strategy make for a well-mannered monster on the street. Even with the 14mm CP3 and 150% over injectors, smoke is minimal, the compound turbo arrangement performs well throughout the entire rpm range, and the Allison's shifts are firm but not harsh.
Corvette-Eating, Economical Commuter
Without a doubt, the perpetual technological advancements taking place within the diesel industry right now helped drive this build. Thanks to a variable geometry high-pressure turbo able to light things off quickly, an obscene amount of air being flowed up top by the BorgWarner S488 SX-E, arguably the best transmission components you can buy residing in the Allison, and a high-volume fuel system coupled with spot-on EFI Live tuning, Priegnitz's Suburban pushes the term "daily driver" into new territory. Any time a vehicle has the ability to trap 125 mph in the quarter-mile yet glean 20 mpg out of highway trips, pull a trailer, and be relied upon day-in and day-out, it's proof that you can still have your cake and eat it too in the diesel segment.
[divider]SPECIFICATIONS[/divider]
OWNER: Nick Priegnitz
HOMETOWN: Crystal Lake, IL
ODOMETER: 115,000 miles
ENGINE: 6.6L LBZ Duramax with girdle, ARP main studs, Carrillo rods, Mahle Motorsport pistons, alternate firing order camshaft, beehive valve springs, ARP head studs
FUEL: Exergy Performance 150% over injectors, Exergy Performance Street Series 14mm CP3, FASS Titanium Series 150gph fuel system
AIR: Compound turbo arrangement with BorgWarner S488 SX-E atmosphere charger, DuramaxTuner Stealth 64 VVT in valley, Wehrli Custom Fabrication intercooler piping, pedestal, downpipe, and coolant reservoir, ProFab Performance exhaust manifolds and up-pipes, BD Diesel intercooler
TUNING: DuramaxTuner EFI Live via DSP5 switch TRANSMISSION: Duramax Tuner DT 1000 six-speed Allison with Goerend Transmission triple-disc (billet stator) converter, SunCoast GMax 6-Pac clutch kit, billet-steel input shaft, output shaft, C2 hub and P2 planetary, Goerend Transmission cast-aluminum PTO covers
HORSEPOWER: 1,050-rwhp (dyno) TIRES: 305/50R20 Nitto Terra Grappler G2
WHEELS: 20×10-inch Hostile Sprocket AXLES: 4.10 ring and pinion
STEERING/SUSPENSION: DMAX Store Stage 3 Ultimate Front End Package with Kryptonite tie rods, solid center link, idler and pitman supports, and Xtreme idler support frame gusset