A lot of us remember that pivotal moment when a diesel captured our undivided attention for the first time. For Kaden Nelson, that moment occurred at a local truck pull: "Some guys came from out of town and cleaned house at my county fair's annual sled pull. From there on, I was into them," he told us. A decade later, Kaden uses this 650hp LMM Duramax to get to and from his day job and as a workhorse around the farm; he even occasionally competes in area truck pulls and drag races.
"Kaden made the call to see how far he could push the factory pistons."
FIRST STEPS
Since buying the '09 GMC Sierra 2500 HD, getting the truck to its current state has been a gradual yet perpetual process. He turned to a nearby diesel performance shop, Randall's Performance, for a helping hand and sound advice throughout the buildup. Kaden got started by installing a factory driver-side exhaust manifold from an LML, followed by a set of analog gauges from Auto Meter.
At the 8,000-mile mark, a TransGo Jr. shift kit graced the Allison automatic and both the ECM and TCM were tuned via EFILive. Next it was time for a lift pump, so a 165-gph AirDog II fuel system was bolted on. Over time, an Industrial Injection bag of parts would be installed in the CP3, and a 2.5-inch stock-appearing turbo from Danville Performance would also make its way onto the truck. Then, it was time to dig into the engine for the first time.
BIG POWER PREP
With plans to add larger injectors, a higher volume CP3 and compound turbos, Kaden decided to have the guys at Randall's pull the heads and install ARP head studs. However, while the heads were off, Kaden talked himself into a Stage 1 Street Tow cam from Empire Diesel Performance. Complementing the cam, a set of 110-lbs Comp Cams valve springs were fitted to the heads for adequate valve seat pressure.
It was at this time that Kaden made the call to see how far he could push the factory pistons, being that this is the biggest internal weak link on LMM (and LBZ) Duramax mills. "I know I'm playing with fire," he told us, and then added that one day the truck will boast a built motor with a lot more fuel and air.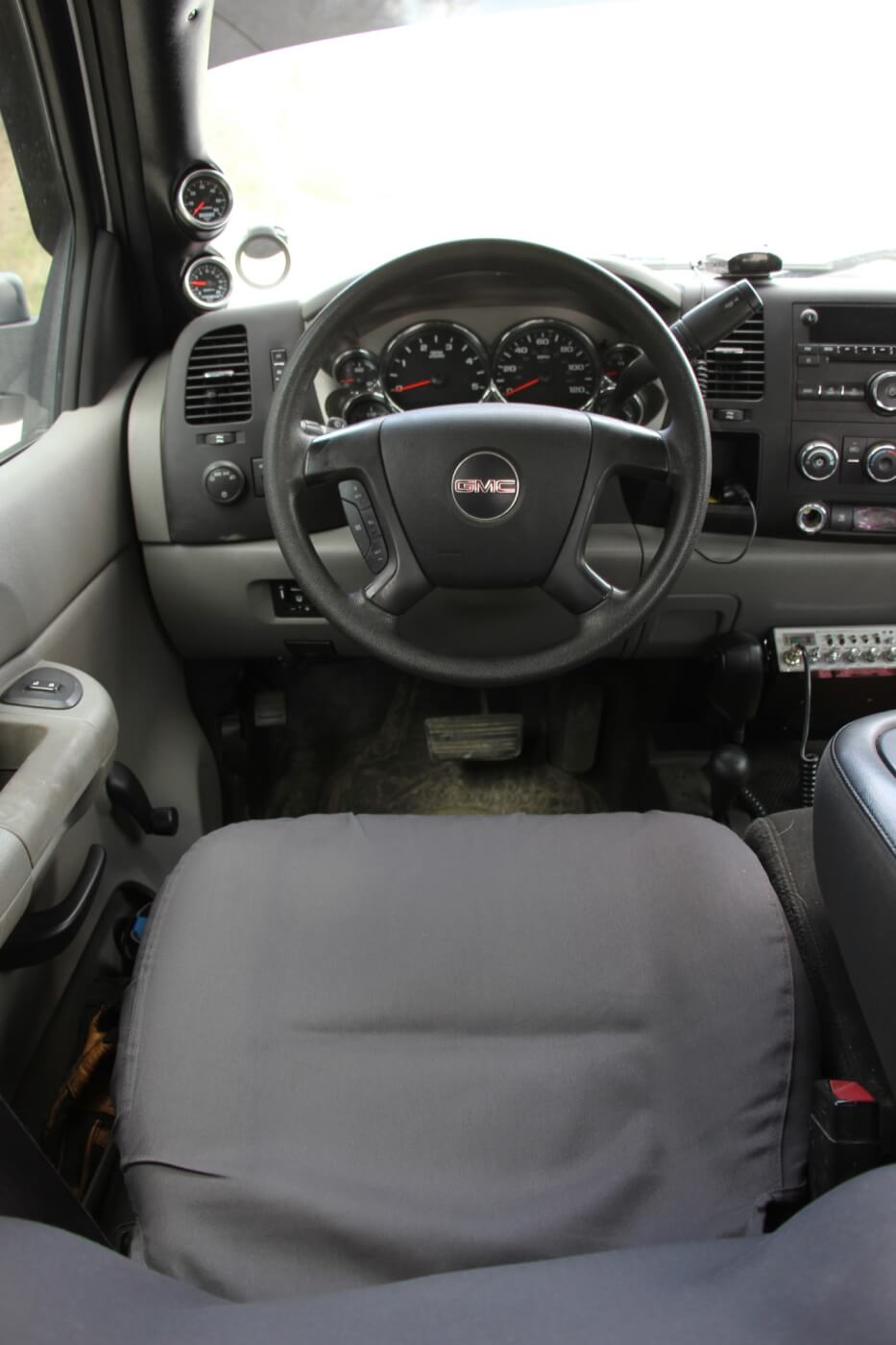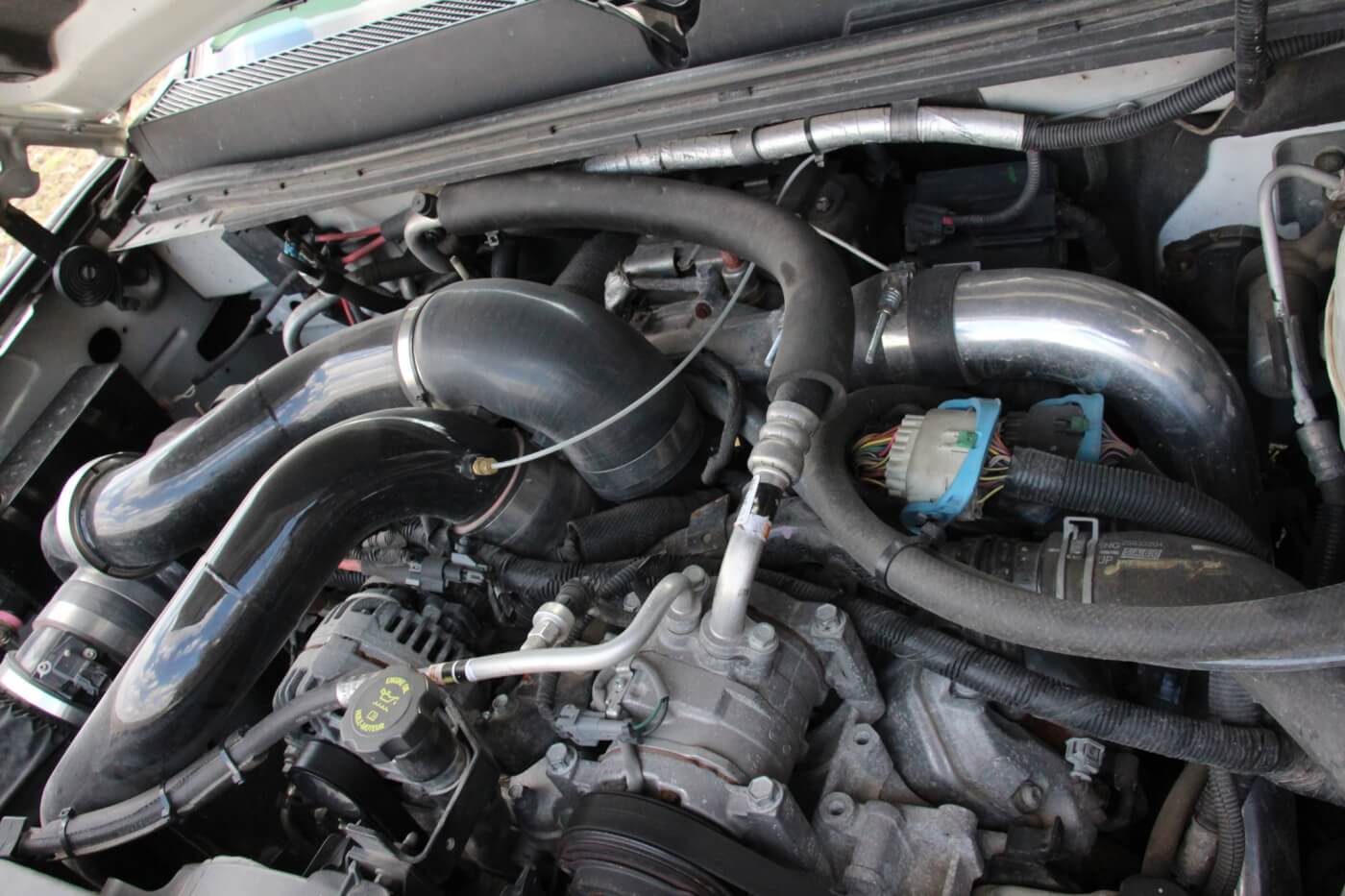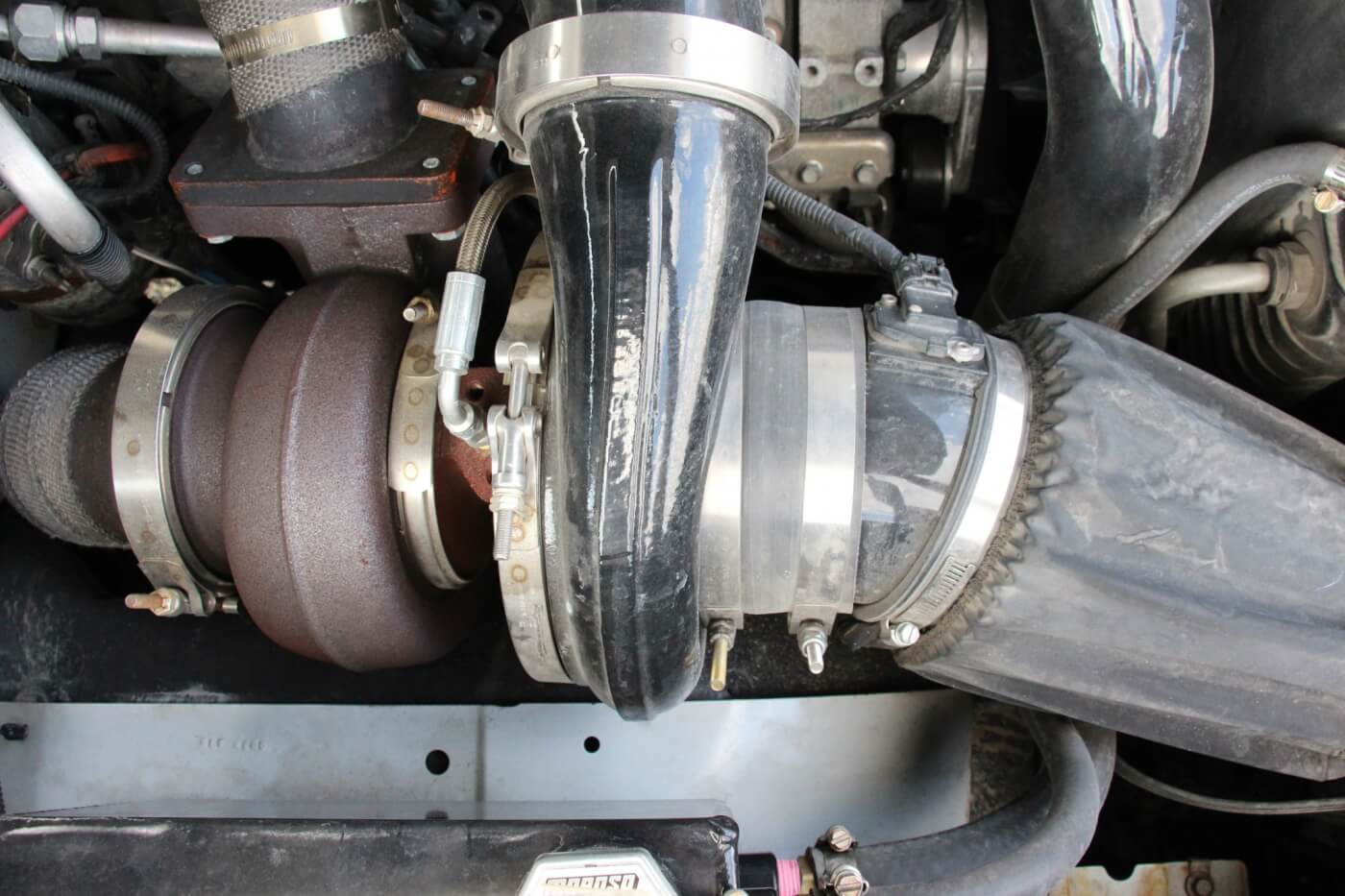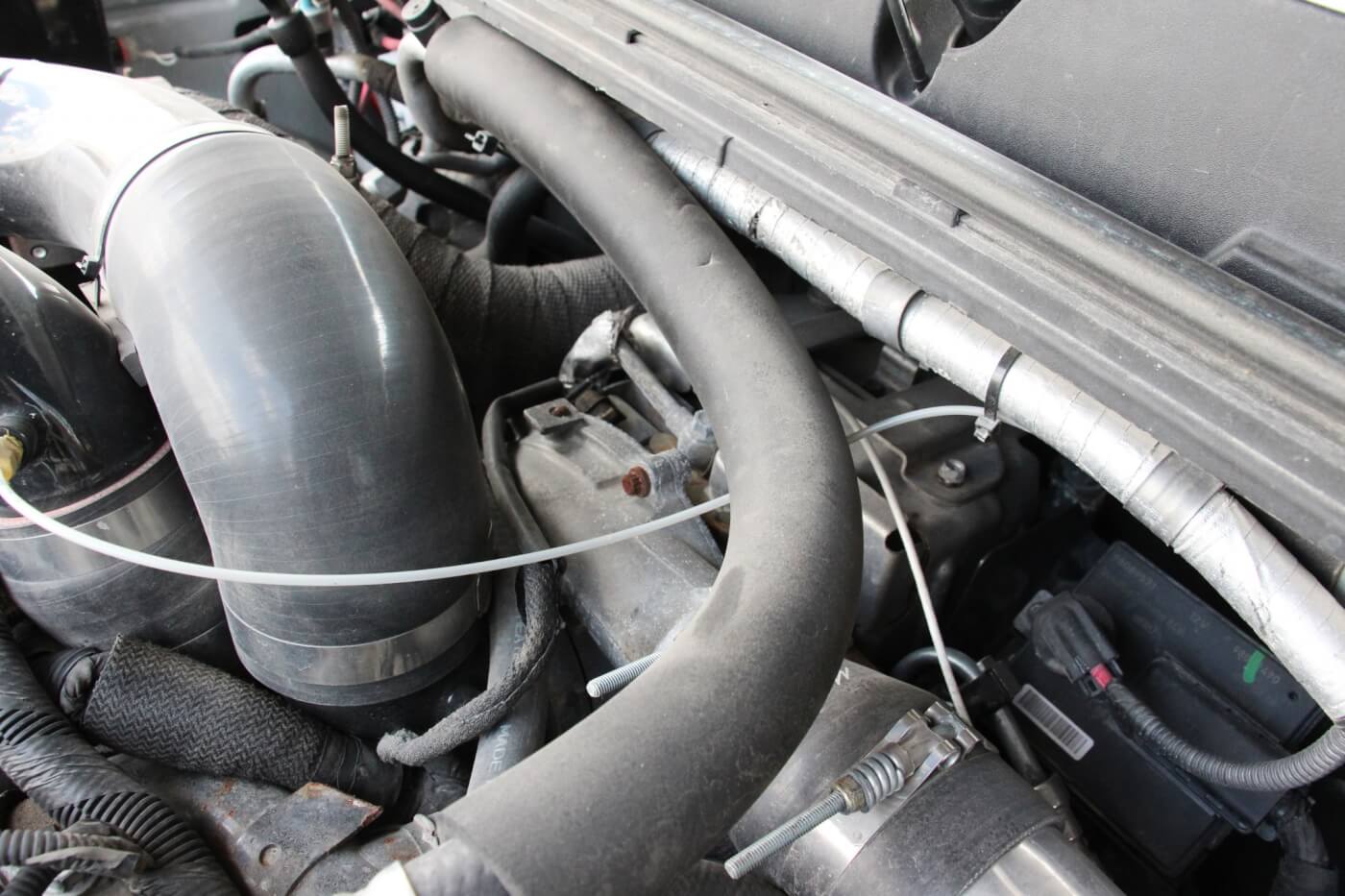 BIG FUEL AND AIR
Stepping up his fuel game, Kaden opted for a set of 45 percent over injectors from Exergy Performance and ditched the modded factory CP3 in favor of a 10mm stroker pump, also from Exergy. Upsizing on the air side, he retained the 2.5-inch Danville charger in the valley but added a billet S475 atmospheric unit in front of it. All the plumbing and parts to make the compound turbo system work came from Wehrli Custom Fabrication, as did the S475 charger.
TRANSMISSION WORK
As you might've imagined, at this point, a lot more resides inside the Allison 1000 than a shift kit. To handle the newfound power and torque, an MA700 transmission from Merchant Automotive got the nod. It features a billet, triple-disc converter, an increased clutch count with upgraded clutches and frictions, as well as billet input and output shafts.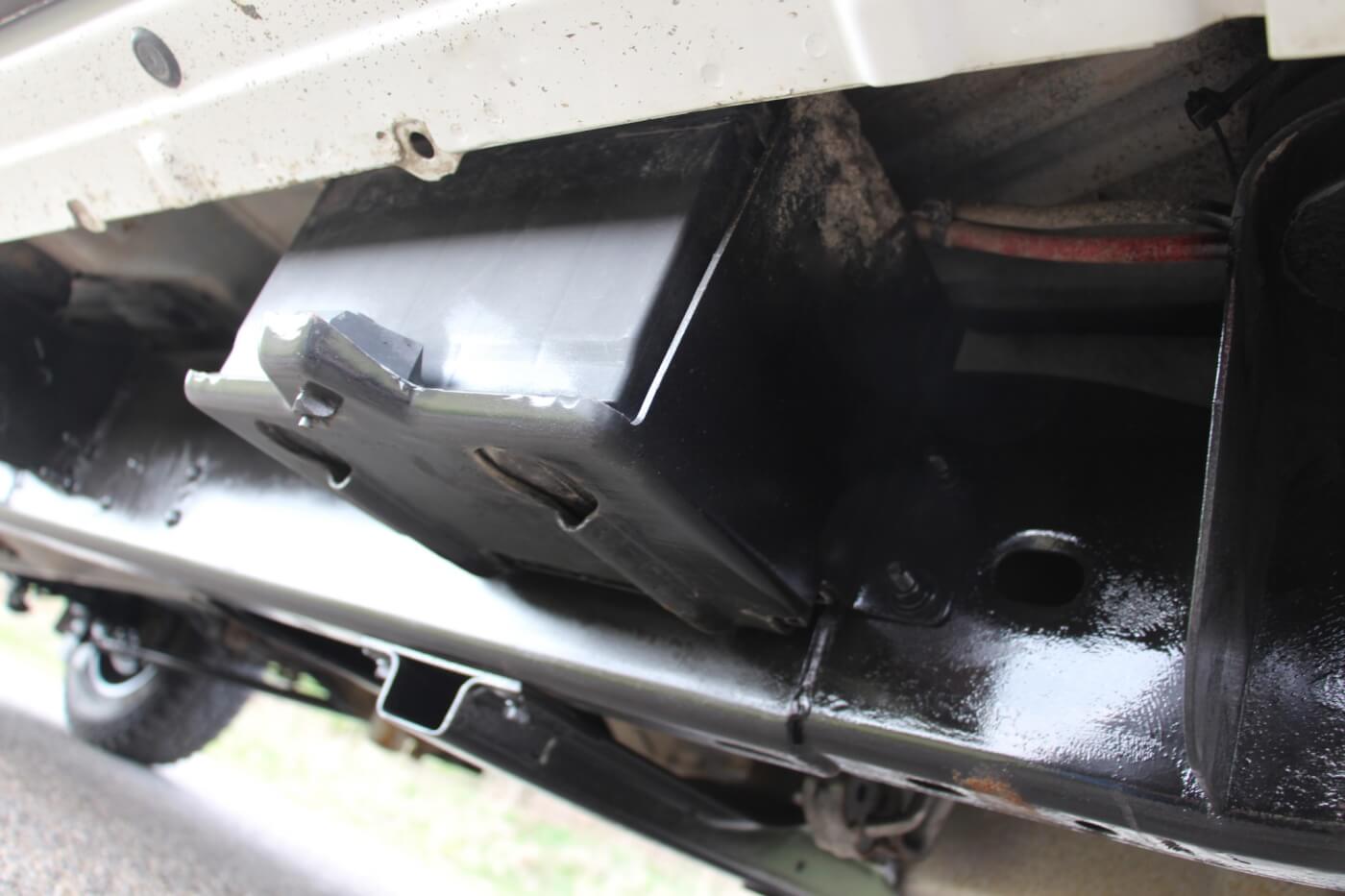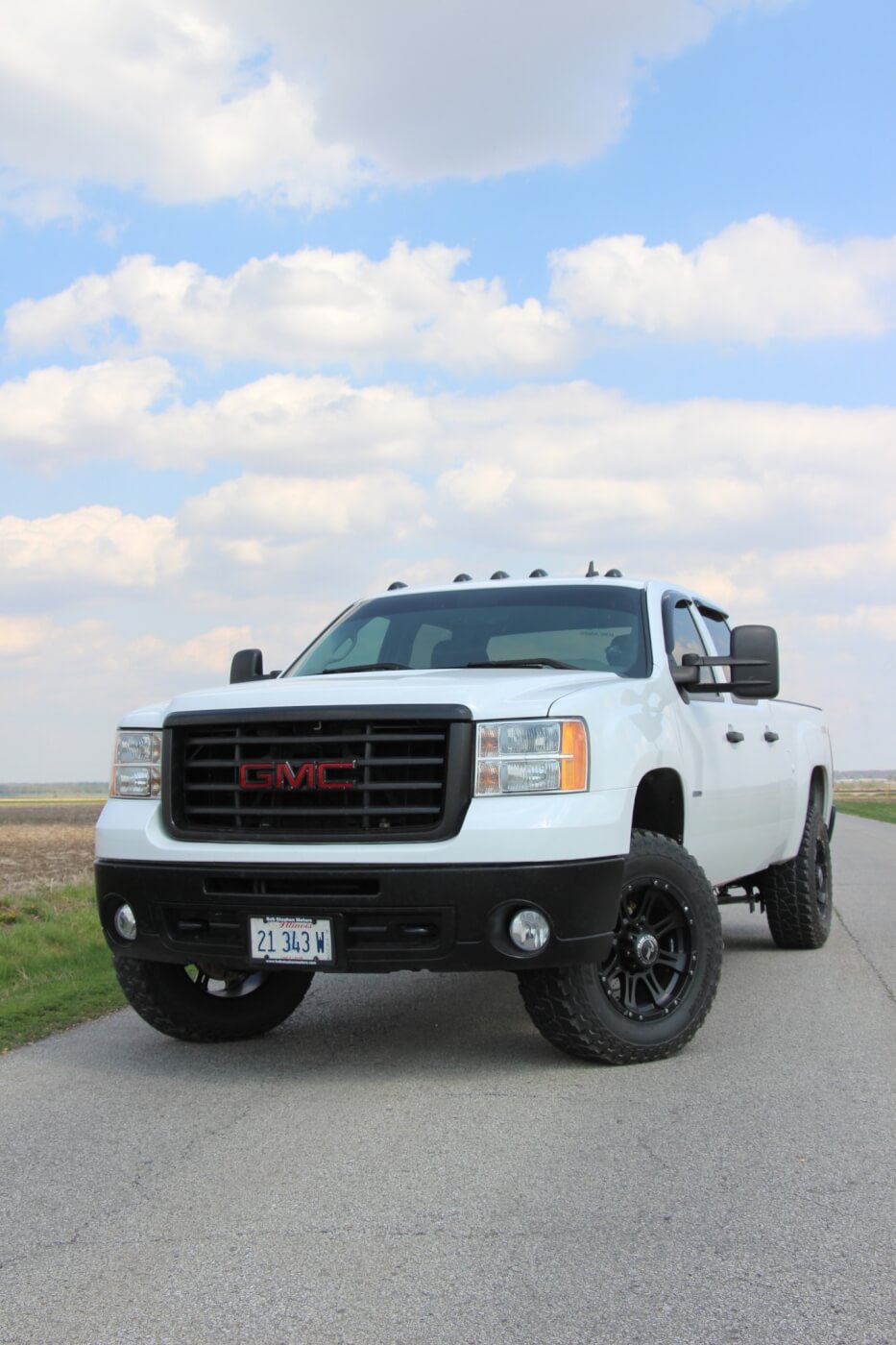 END RESULT
Before Kaden's truck left Randall's care, it was strapped to the company's in-house chassis dyno. There, it was confirmed that 646 hp and 1,055 lb-ft of torque was making it to the rear wheels. On the street, 55 psi of boost can be observed under wide-open throttle, and, thanks to the 63mm/75mm turbo configuration, spool up is quick, yet the power band is extremely smooth.
Perhaps the best part about Kaden's truck is that it doesn't sacrifice drivability or (better yet) reliability at this power level. He can hop in it and go to work, hook it to a trailer, pull a sled or hit the drag strip without a second thought. It's drivable, dependable and powerful: Sounds like the ultimate daily driver to us! DW