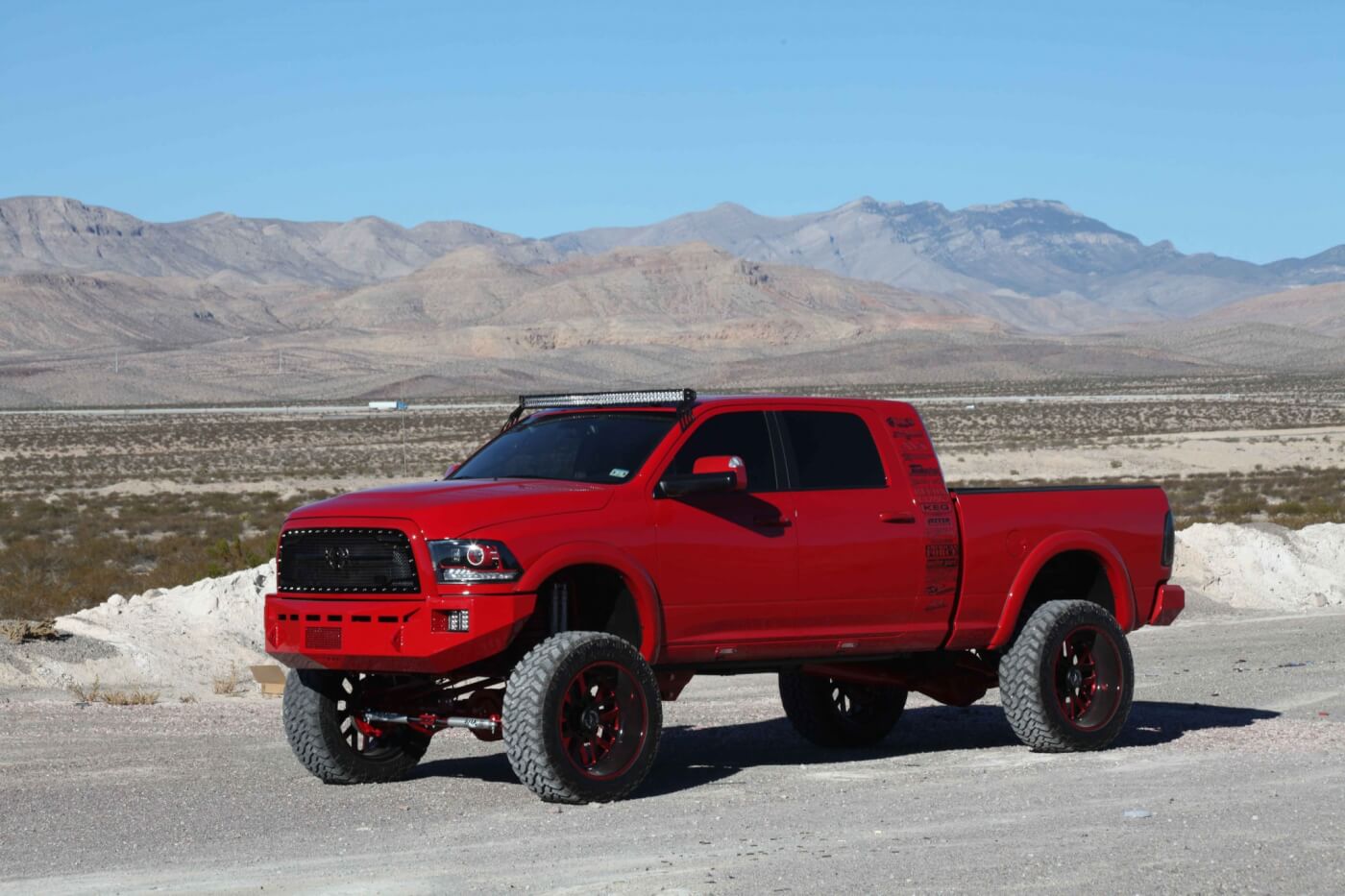 Lubbock Knights
The crew at 5 Knights Custom Accessories out of Lubbock, Texas, has been working on custom Ram vehicles since they were all old enough to turn a wrench. They're all gearheads and they love what they do. 5 Knights is a full-service accessory shop with a collision center as well, which means they have the ability to tackle just about any job. With a humbling amount of recent success, 5 Knights decided they needed a good project truck to show off their passion for building custom trucks as well as their high skill in doing so. At the time, the Specialty Equipment Market Association (SEMA) Show was just around the corner so 5 Knights deemed it the perfect opportunity to build something over the top and reveal it at the show in Las Vegas.
They chose a brand spanking new 2014 Ram 2500 equipped with the 6.7L Cummins Diesel powerplant. Being their first SEMA build they weren't about to build something haphazardly. "Our vision for this build was to stay practical with lift size, but still build a well-rounded truck." Says Aaron Kennemur from 5 Knights. "We tried to find somewhat of a balance between "that's badass but I can't use a truck like that" and "that's badass and usable.'"
And by usable he means oil field usable. This truck, as cleanly done as it is, is a work truck. After all the glamour of SEMA is over, it will live the rest of its days working hard in the oil fields of Texas. So a good balance between an off-road capable work truck and a show truck had to be created.
The 8-inch lift, massive 24-inch wheels wrapped in equally massive 38-inch tires along with all the custom paint and powder coat really set this truck apart from the crowd. It's going to be one of the nicest trucks working the Texas oil fields we're sure. DW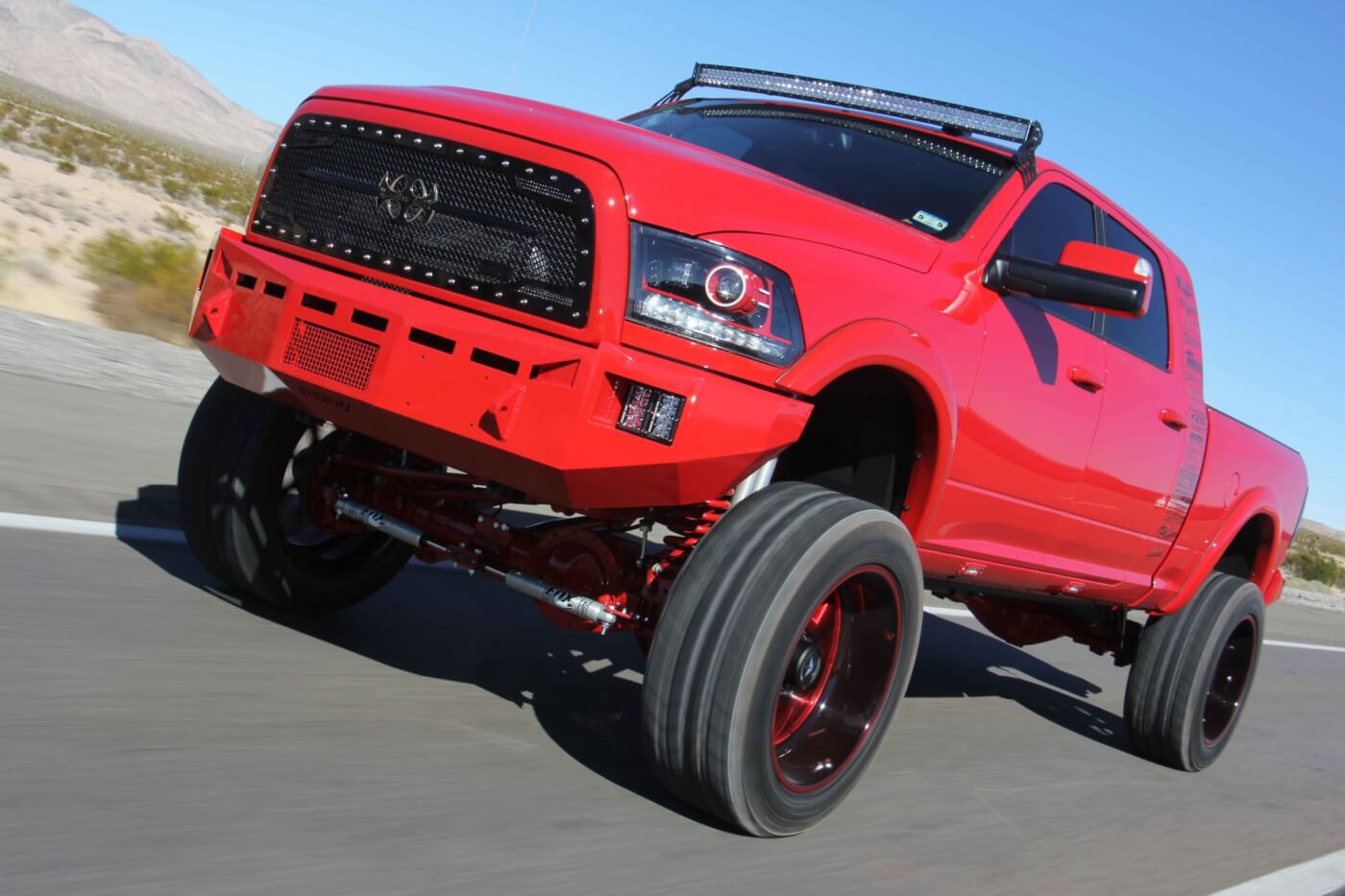 Build Sheet
2014 Ram 2500 4×4 Mega Cab Short Bed
Engine:
6.7L Cummins
aFe Cold Air Intake
aFe 5-inch Aluminized Exhaust
Transmission:
Stock 68RFE
Suspension:
BDS 8-inch Lift Kit (Powder Coated to Match Truck)
Fox Shocks
aFe Differential Covers
Wheels:
24×12 American Force Whiskey SF8s Wheels
38×13.50 Nitto Trail Grappler Tires
Exterior:
Fusion Bumpers Front and Rear (Painted to Match)
Royalty Core RC2 Grille
Lund Fender Flares
Custom Paint by 5 Knights
Ameraguard Spray-on Bedliner
Lighting:
Four 4-inch Rigid E-Series
Four Rigid SRQ-2s
One 54-inch Rigid RDS
Six Pod Rocklight Kit
5 Knights Custom Fabricated Headlights
5 Knights Logo Etched HID Bi-Xenon Projectors
Colorshift LED Halos
Custom Paint
Two Rigid D2 Duallys Inside
Recon Smoked LED Taillights
Miscellaneous:
AMP Research Power Steps
Diamond Stitch Pleat Two-Tone Leather Seats
Hydro-Dipped Wood Grain Interior Trim
JL Audio Speakers and Amplifiers
Power Parts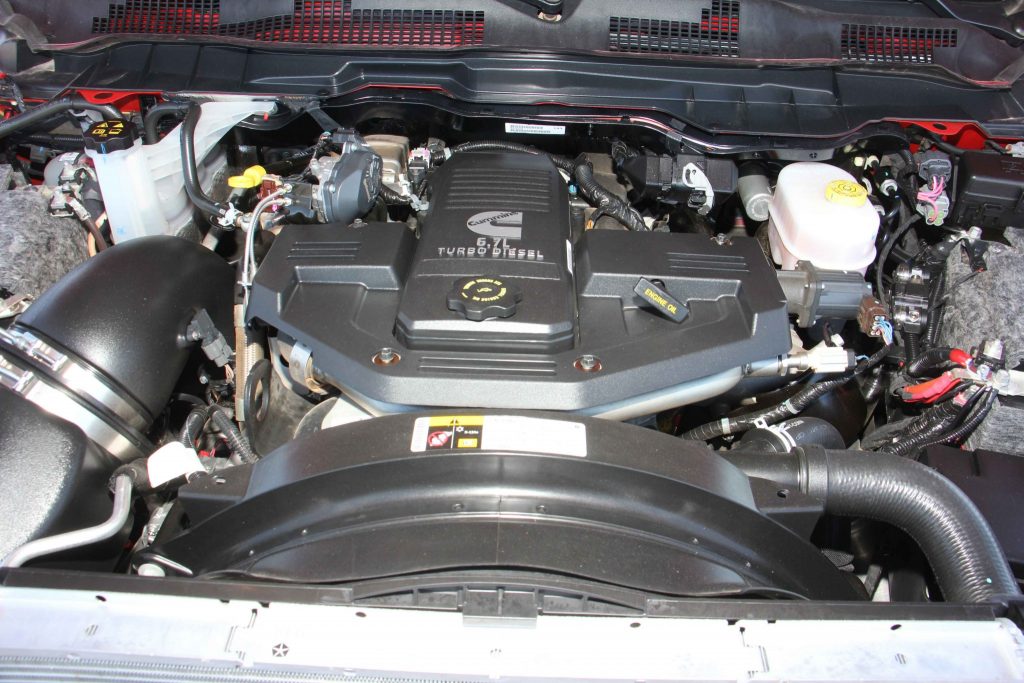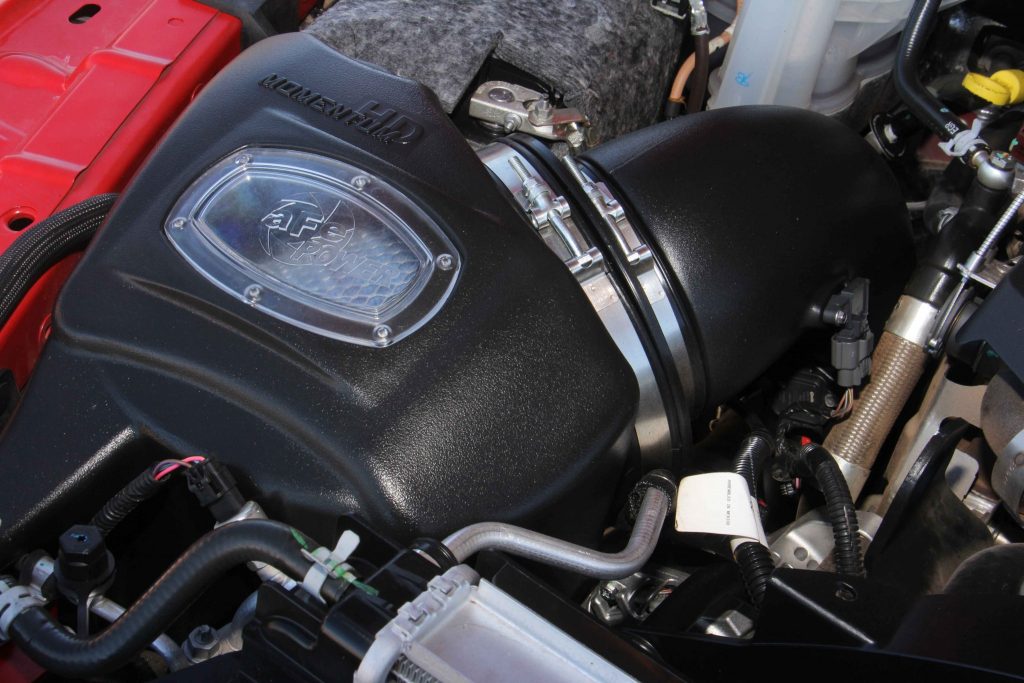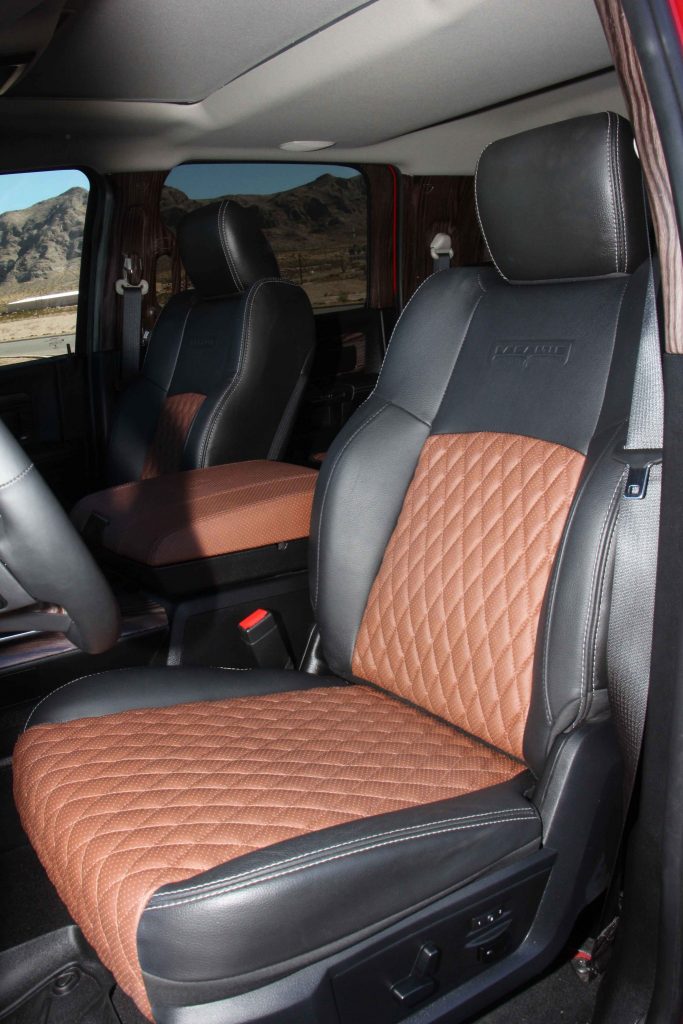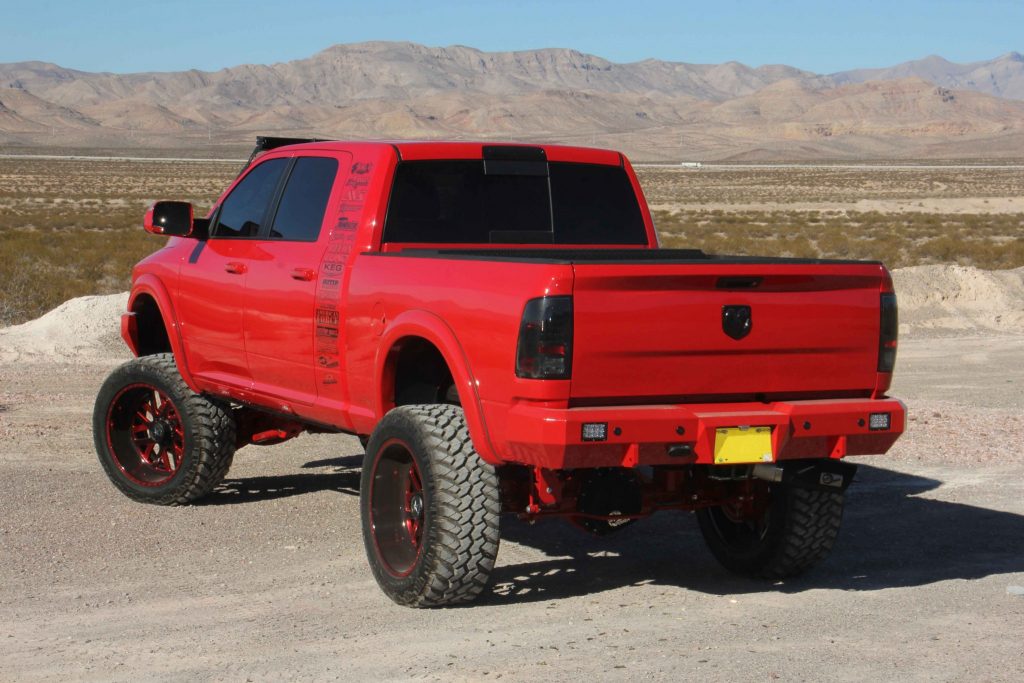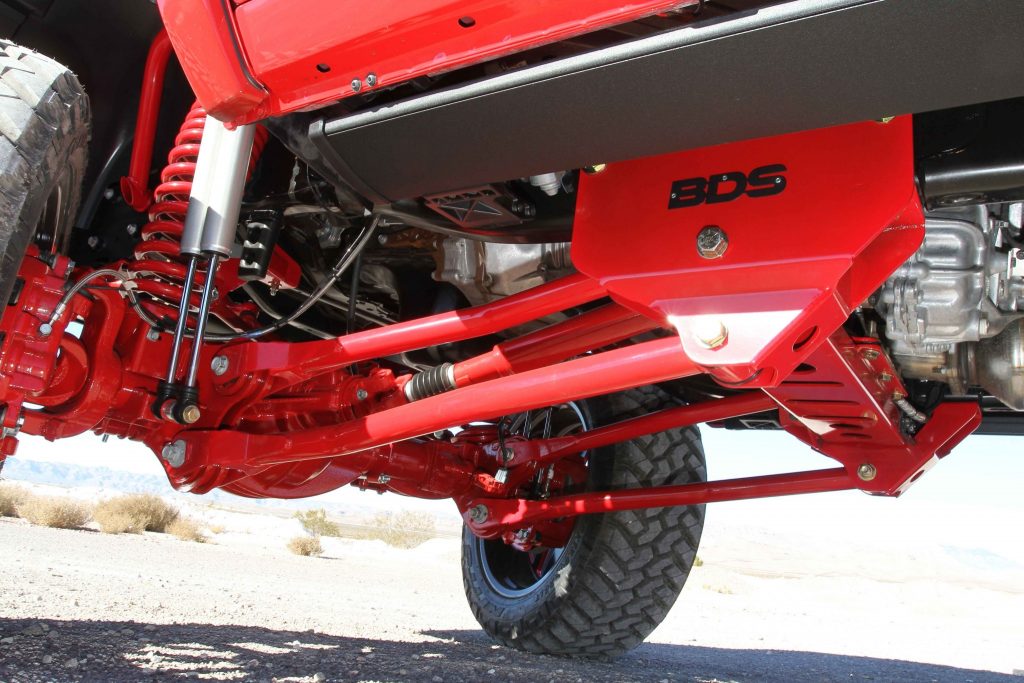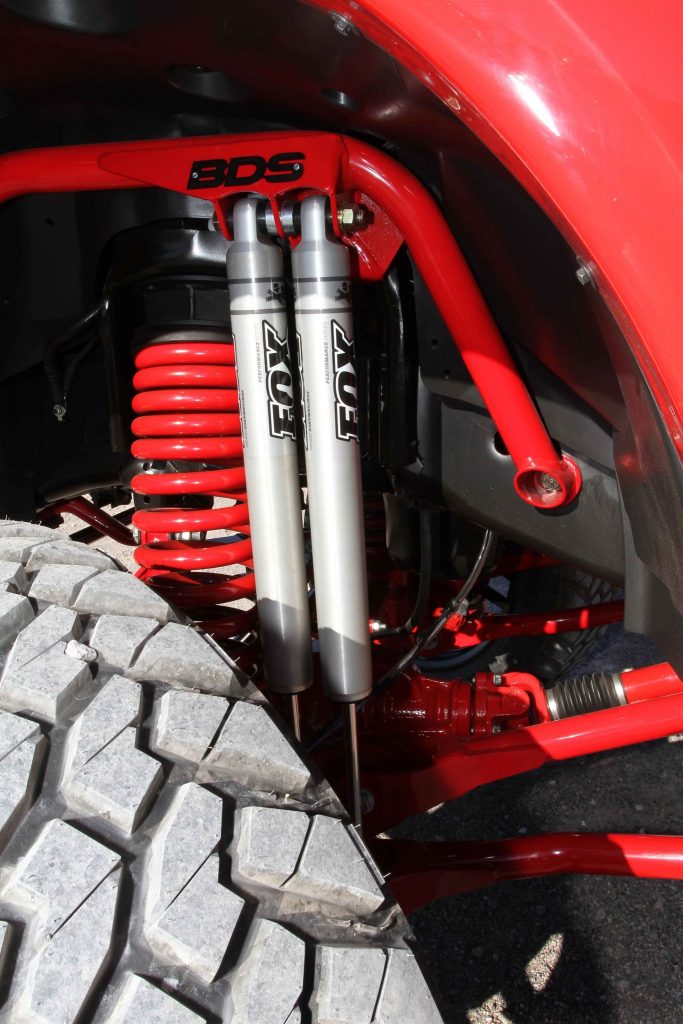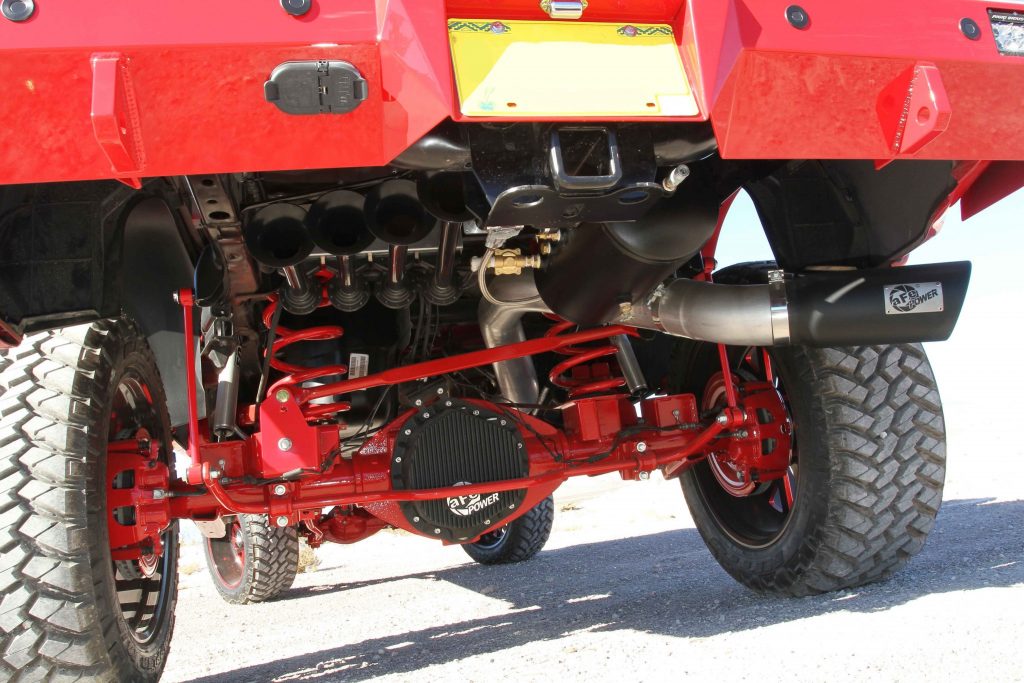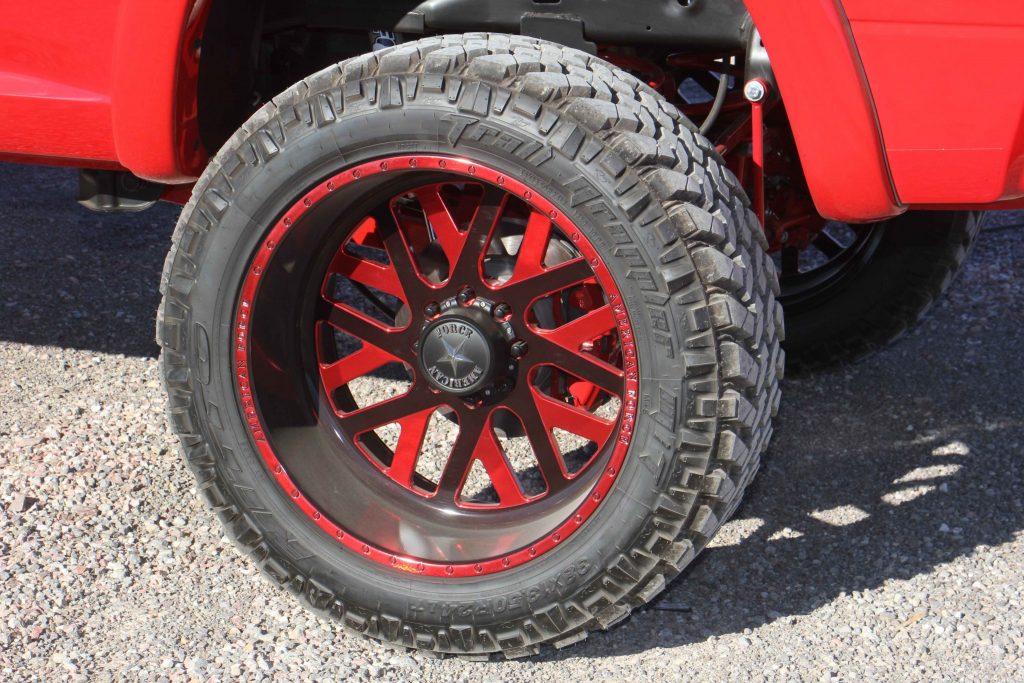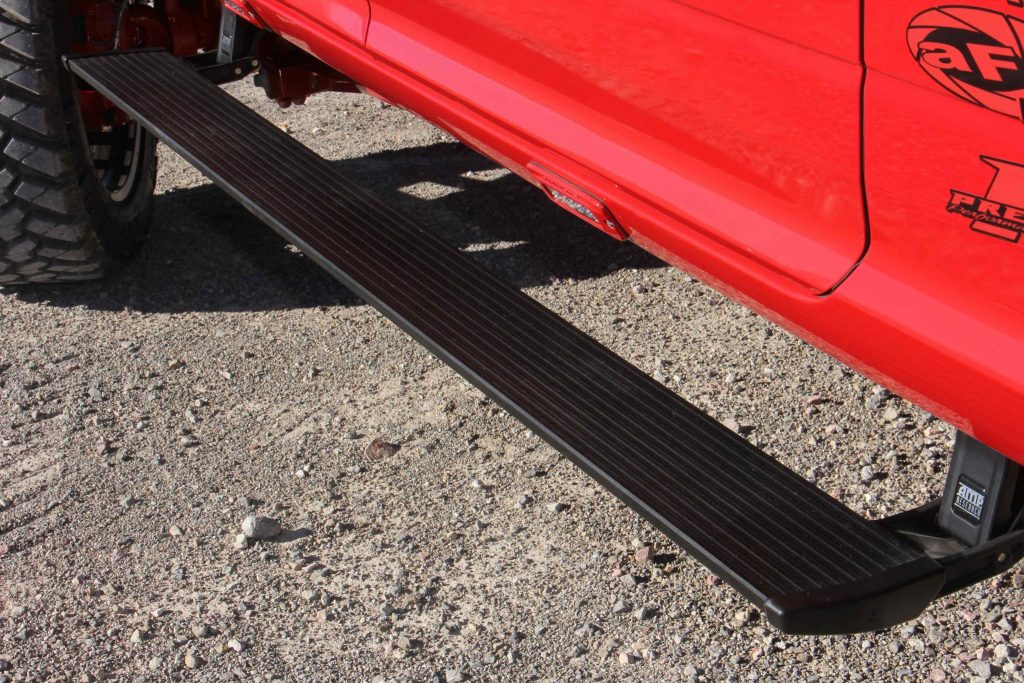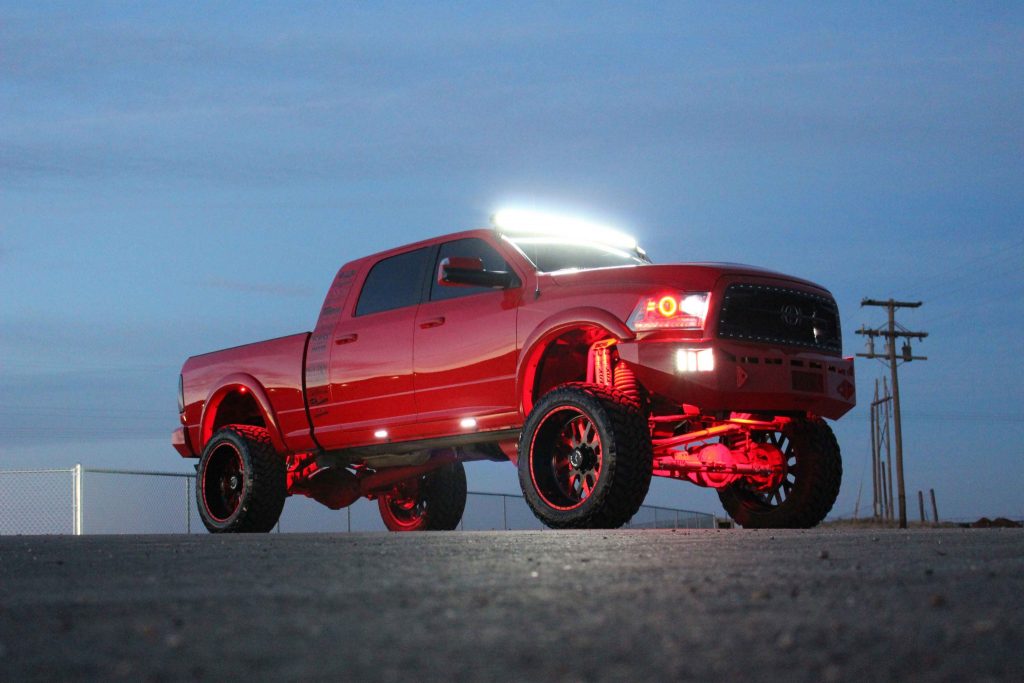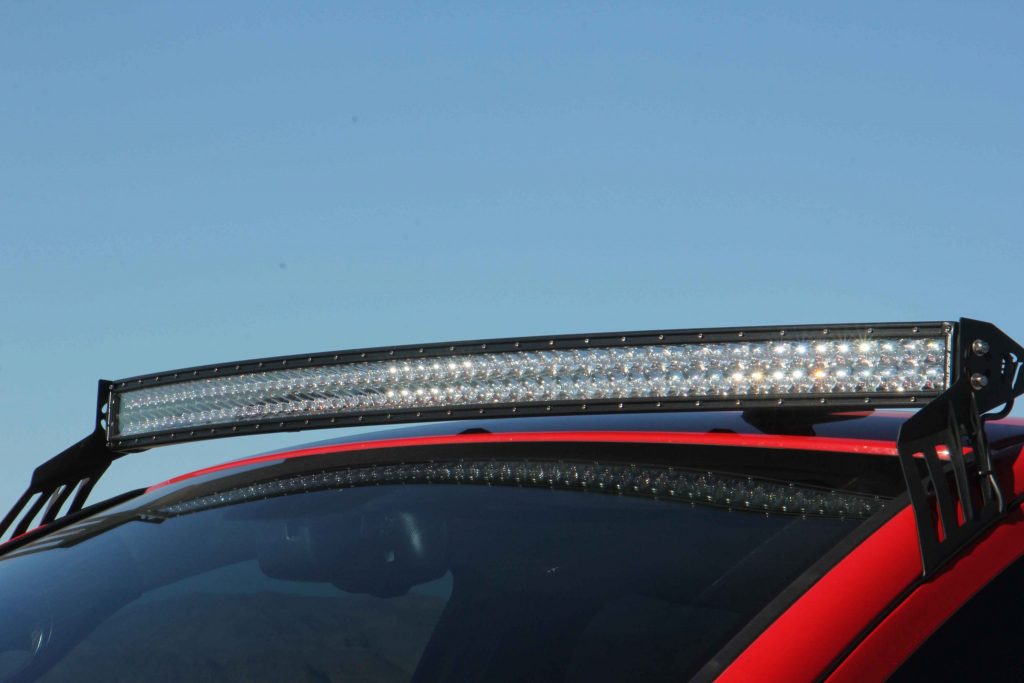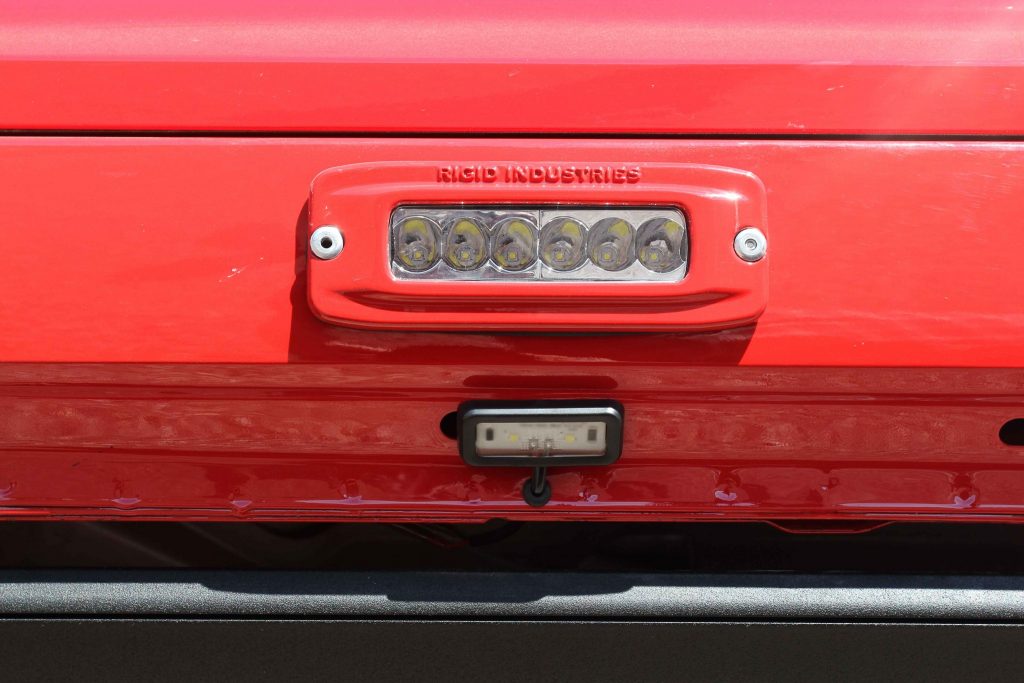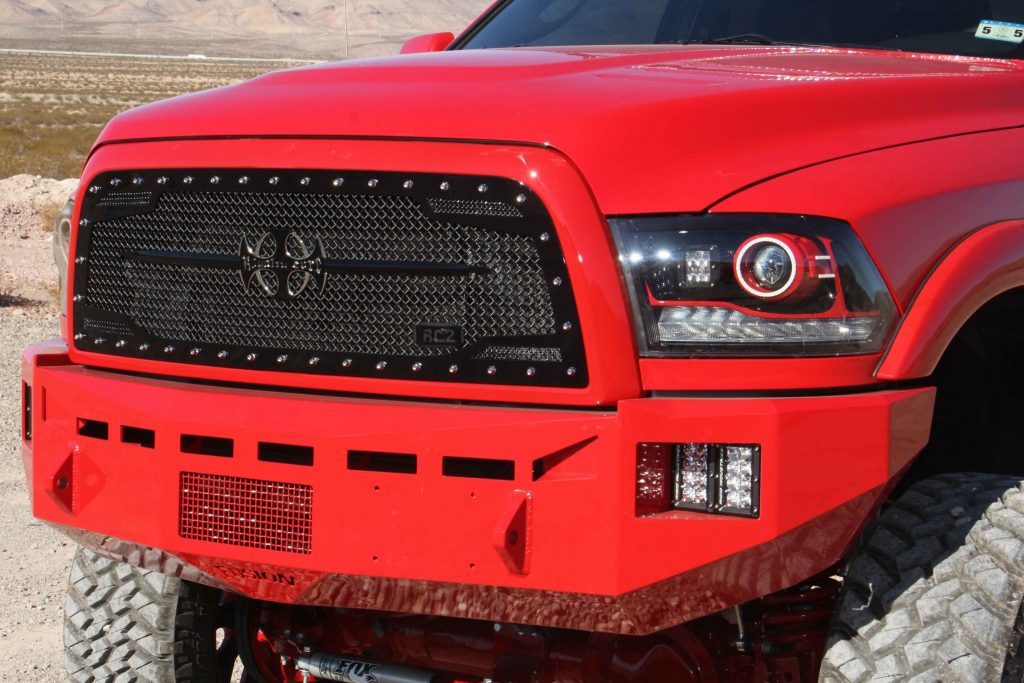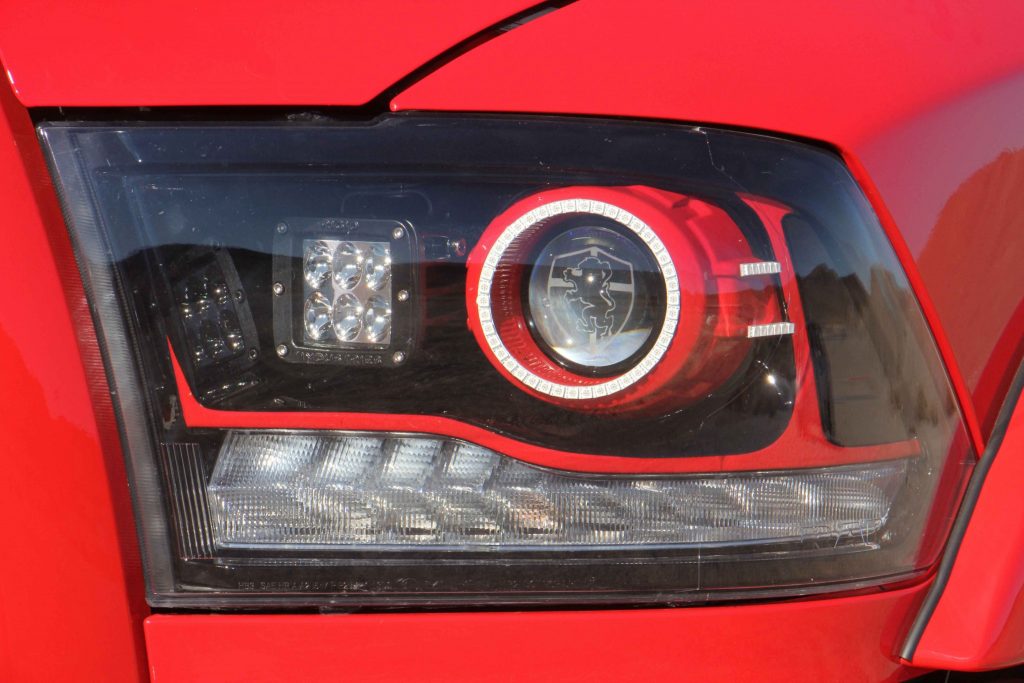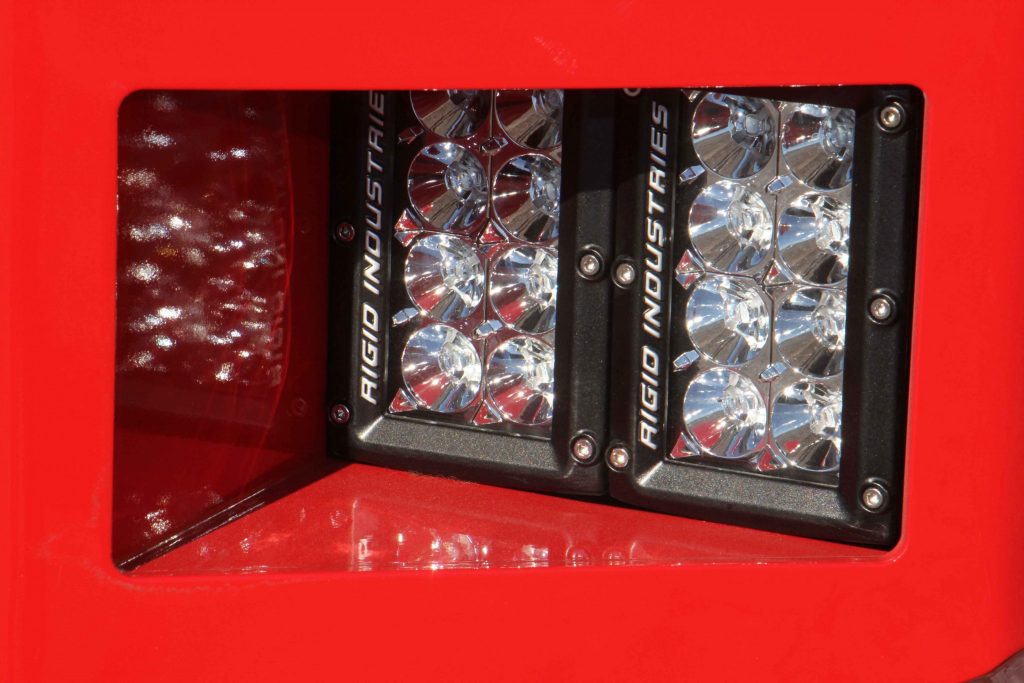 Take Your Pick
Diesel trucks look good in many different colors, but red and black seem to be the most popular. If red is your pick, then check out this list of five red diesel Dodges, and if black is your pick, here's a list of ten blacked-out diesel rigs.