Northwest Dyno Circuit Event
The first week of May always brings out some of the biggest guns in diesel along the Rocky Mountain region of Utah, thanks to the annual Industrial Injection Dyno Event. For 2015, the Industrial gang paired up with the recently formed Northwest Dyno Circuit (NWDC) to help turn their already stellar event into a dyno challenge for the record books. With hopes of seeing someone break the 2000 hp mark and big cash money payouts, there were more than 80 trucks run across the rollers of two separate chassis dynos. Along with complimentary lunch, cold drinks, multiple vendors and some incredible truck builds parked along the fence for a Show n' Shine contest, there was plenty of attraction to keep both spectators and competitors busy.
AT INDUSTRIAL INJECTION
Working out of their new, larger facility just off the I-15 interstate in Salt Lake City, Utah, for the second year, the guys at Industrial Injection really demonstrated how to put on a show that brings the crowd out to put some diesel smoke in the air. Following along the NWDC class rules, the day's event was broken down into Stock, 6.4L Power Stroke and Modified Single Turbo classes, all of which were run on the in-ground dyno inside the Industrial Injection shop. The Compound Turbo and Unlimited classes were run outside in the northern parking lot on the mobile Superflow NWDC chassis dyno.
"The massive crowd stood and watched in anticipation to see the first 2000 hp dyno run ever"
While the more basic inertia dyno made it tough for some of the big, single turbo trucks to load their motors hard enough to spool, Taylor Brendle's LB7 Duramax was able to get his S480 lit off hard enough to land the top spot, coming in at 828 hp. Brendle would later strap down to the mobile dyno and add a small, single jet of nitrous to push him to a third place in Unlimited with 970 hp. Second runner up in the Single Turbo class was Trevor Peterson's 2007 Duramax with a 741 hp run.
STOCK TURBO
The Stock Turbo class always has a strong showing at the Industrial event: the majority of attendees are daily driving their entry trucks and just haven't been bitten hard enough by the power bug to take that next big leap to the Modified Single or Compound class. Chris Rosscup of Coeur d'Alene, Idaho, took home first place money with his 2002 GMC tow rig, putting down a max of 564 hp. Interestingly enough, Rosscup's virtually identical—albeit slightly more sinister looking—twin GMC Duramax rode down on the trailer behind it to squeeze out a four-digit fuel-only run in the Compound Turbo class with 1,014 hp. Second place prize money in Stock Turbo went to Hazen Mascero, whose 2006 Duramax put up 535 hp. In the 6.4L Power Stroke class, only one horsepower separated first and second places, as Richard Scott's 2008 truck put down a winning 661 hp, just edging out Justin Tyler's 2010 at 660 hp.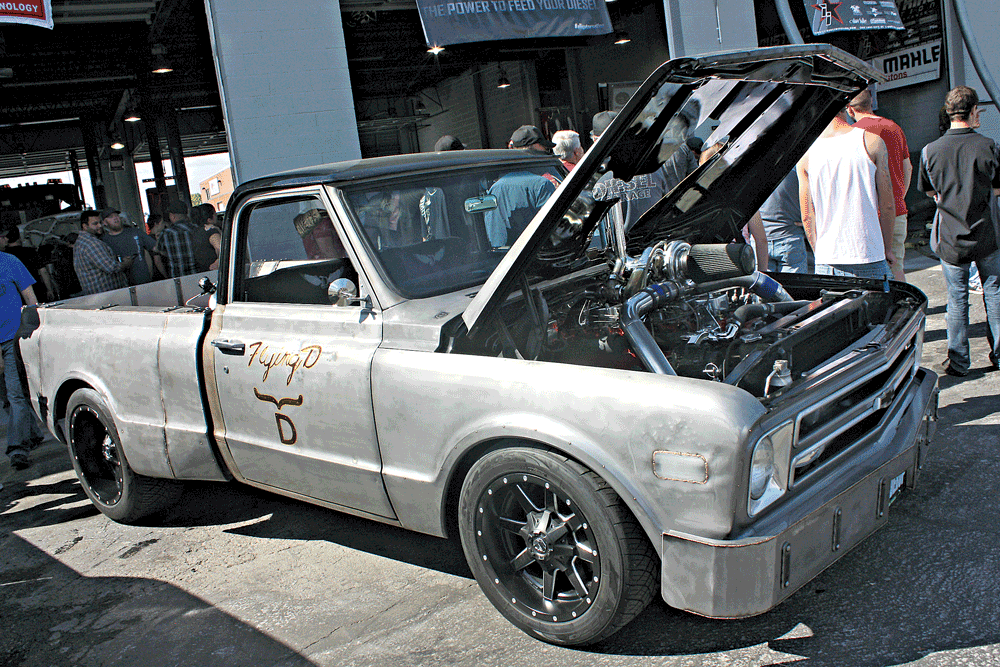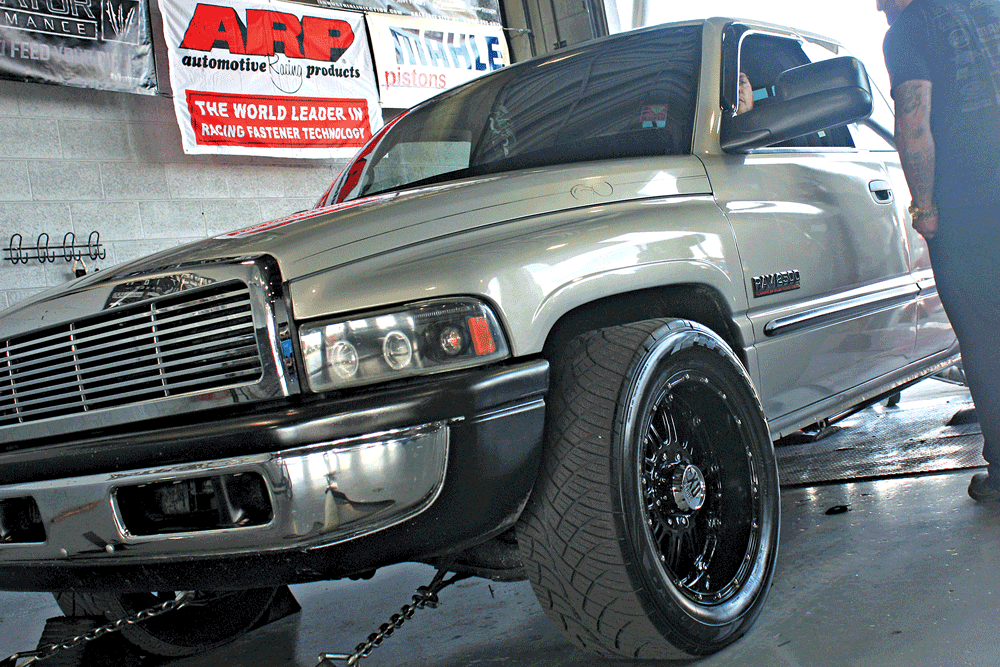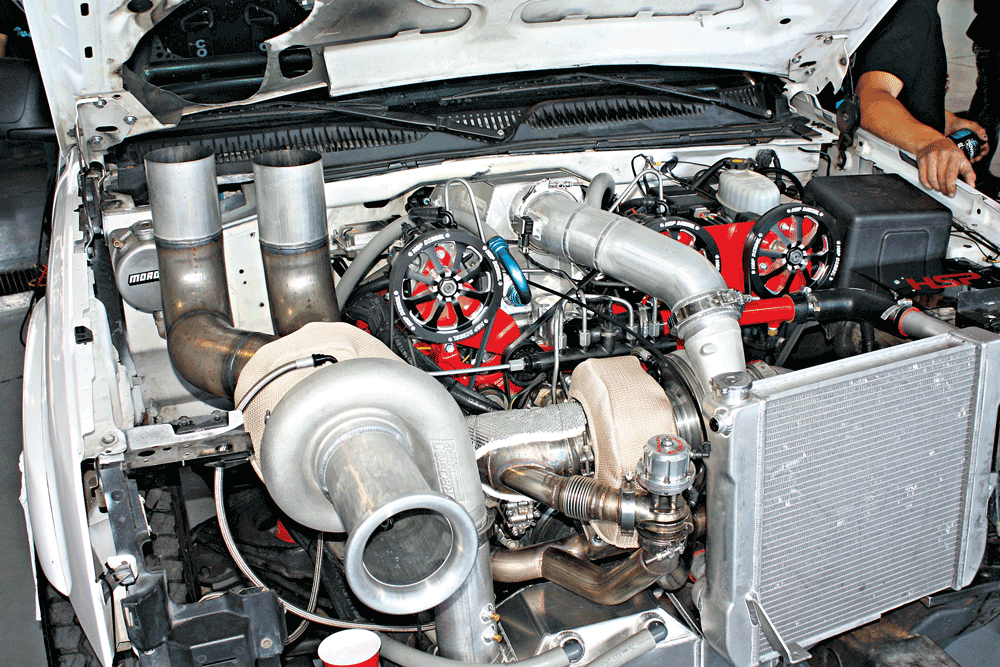 2000HP RECORD ATTEMPTS
Just after 2 p.m., with some of the biggest names along the dyno scene all in attendance for the event, organizers gathered the three heavy hitters to run them all back to back, while the massive crowd stood and watched in anticipation to see the first 2000 hp ever. Custom Auto's regular cab short-bed truck went first, but after hitting just 404 hp, a CP3 pump locked up and stalled the engine, ending their day much sooner than anticipated.
"'Frankenstein triple turbo 12V Cummins project truck put down 1379hp on fuel only"
Following Custom Auto was the purpose-built, dyno-smashing Duramax, owned by Dmitri Millard. With some massive Precision turbos, a water-to-air intercooler and five—yes you're reading that right—five CP3 injection pumps, the truck made its first fuel-only pull to the tune of 1550 hp. Unfortunately, this was the only pass it would be able to make: a shredded serpentine belt became tangled around all the pump pulleys and crank damper.
Only one truck remained with the chance to crack 2K: Industrial Injection's LB7 Duramax drag truck. It had suffered a complete engine failure on the dyno just two weeks previous, but it had been patched up and brought back to running form in time for the big show. Industrial Injection was more than willing to break that new motor in with some wide-open throttle pulls in front of hundreds of spectators if it brought those 2000-hp bragging rights. After a few somewhat mild 1400-hp fuel-only runs, the third-and-final run brought in a small amount of nitrous to see how the motor would take it. That was enough to push the truck to a first place trophy at 1630 hp. After checking some data logs, they determined their day would end there, with hopes of making some minor tweaks and shooting for 2000 hp next time.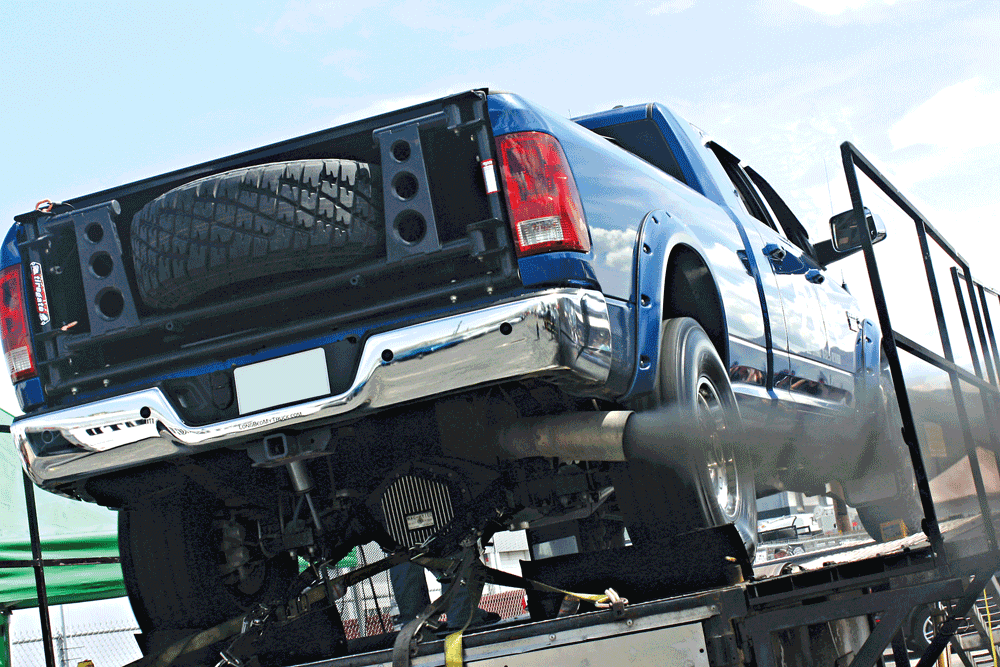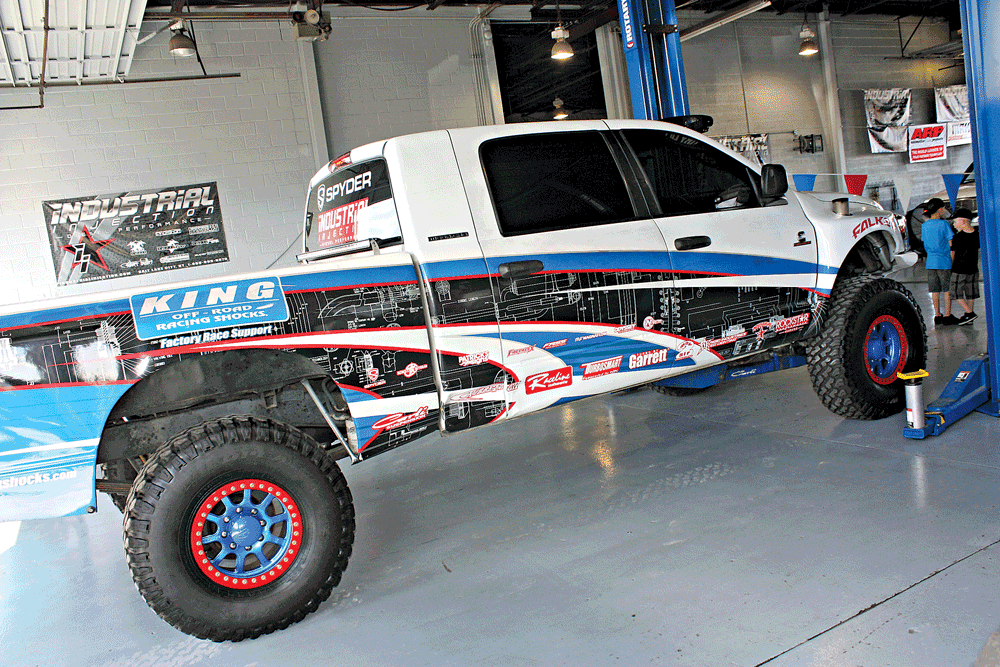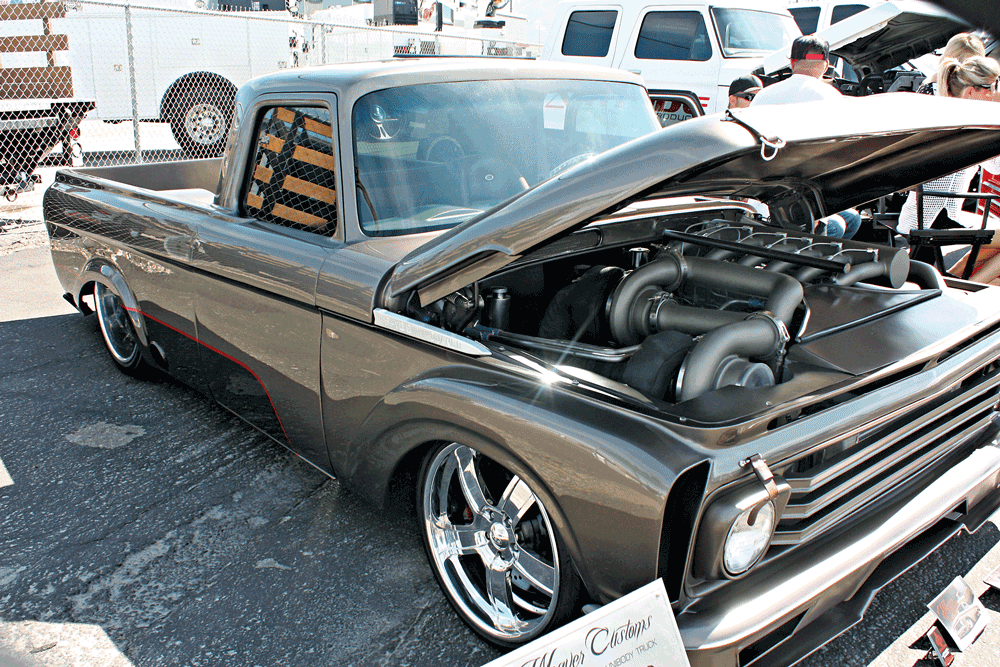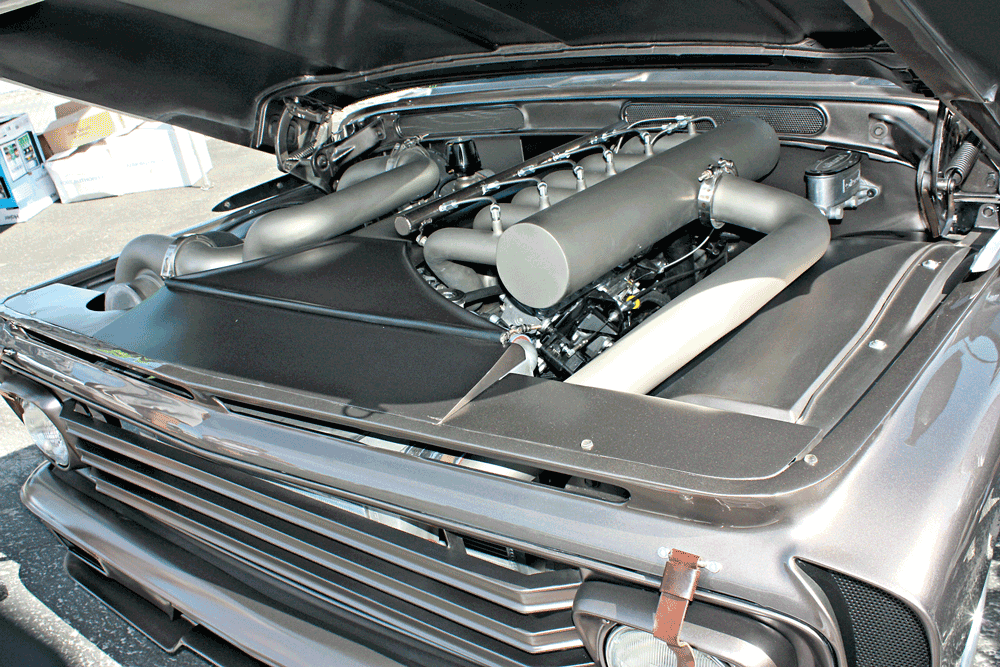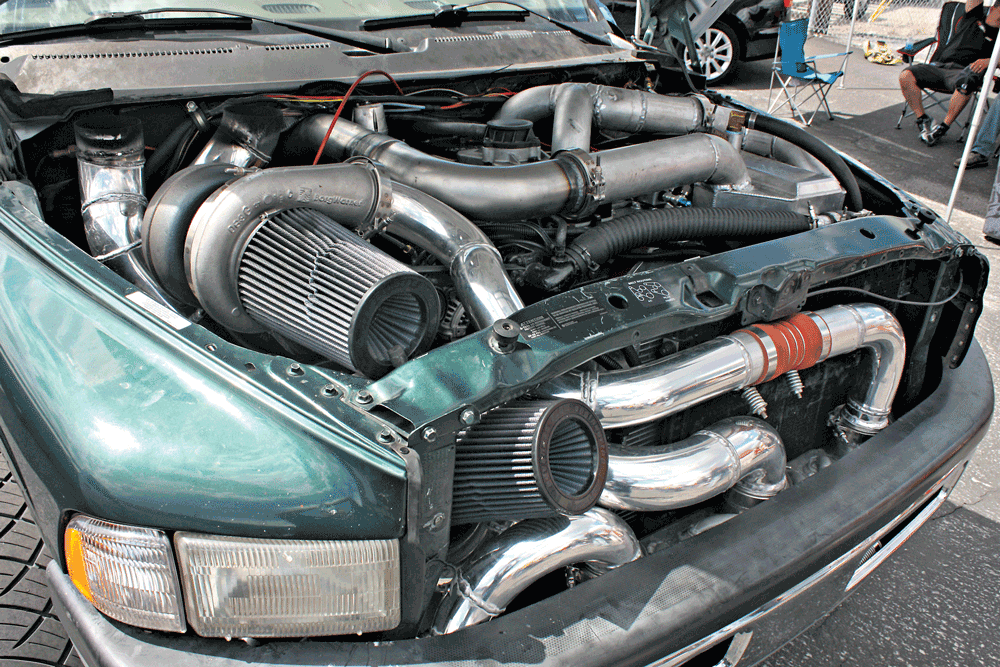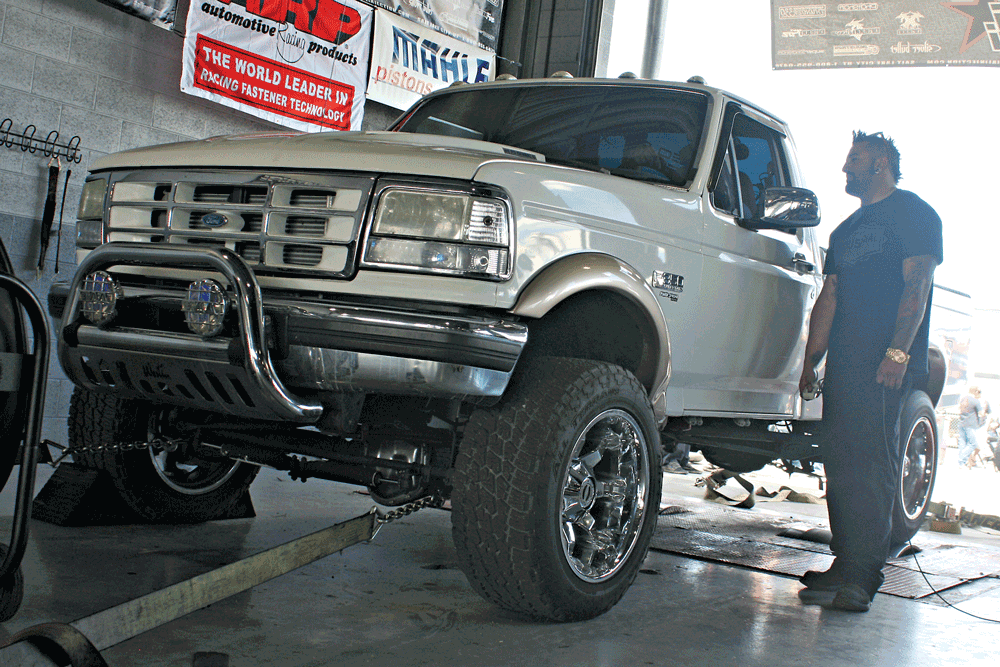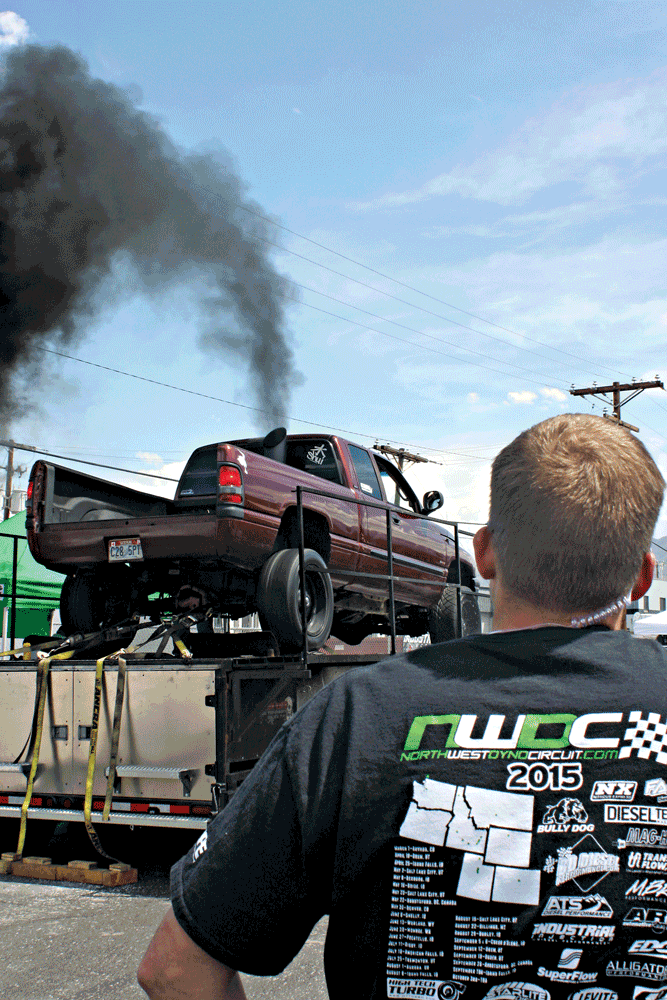 Beyond the chase for 2000 hp, the day was packed with notable events: the
dually truck duel battle between Zach Fuller's 1190-hp Duramax and Randy Reyes' 1160-hp Cummins, which both ran a host of Industrial Injection parts under the hood; Todd Welch of Cedar City, Utah, brought out the "Frankenstein" triple turbo 12V Cummins project truck to smash down 1379 hp on fuel only; and Jason Scheffer's 2004 Cummins made just over 1250 hp in the Compound Class.
Sitting out in the Show n' Shine area were a couple of Cummins conversion trucks that were the reason for many of men's drool sessions throughout the day. These included the 1961 Ford Unibody, built by Weaver Customs of nearby West Jordan, Utah, and the short bed C10 built by Welder Up of Las Vegas, Nevada.
Overall, the seventh annual Industrial Injection Dyno Event was a major success, and thanks to the help from the Northwest Dyno Circuit, the live streaming broadcast and additional organization really helped keep trucks moving through the lines and the action rolling. For more information on the event, you can visit the NWDC and Industrial Injection websites. DW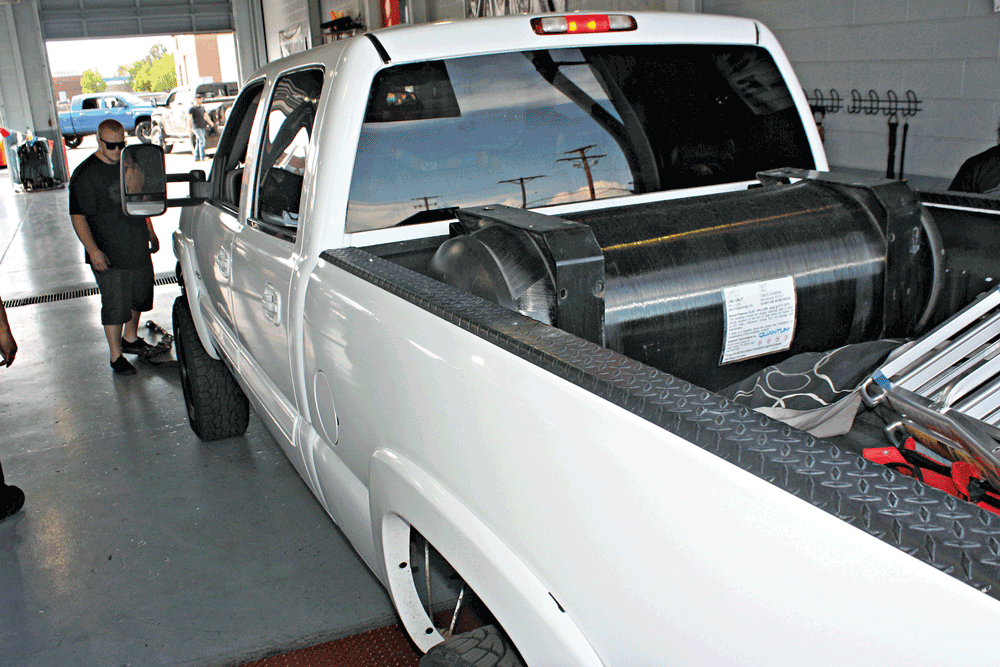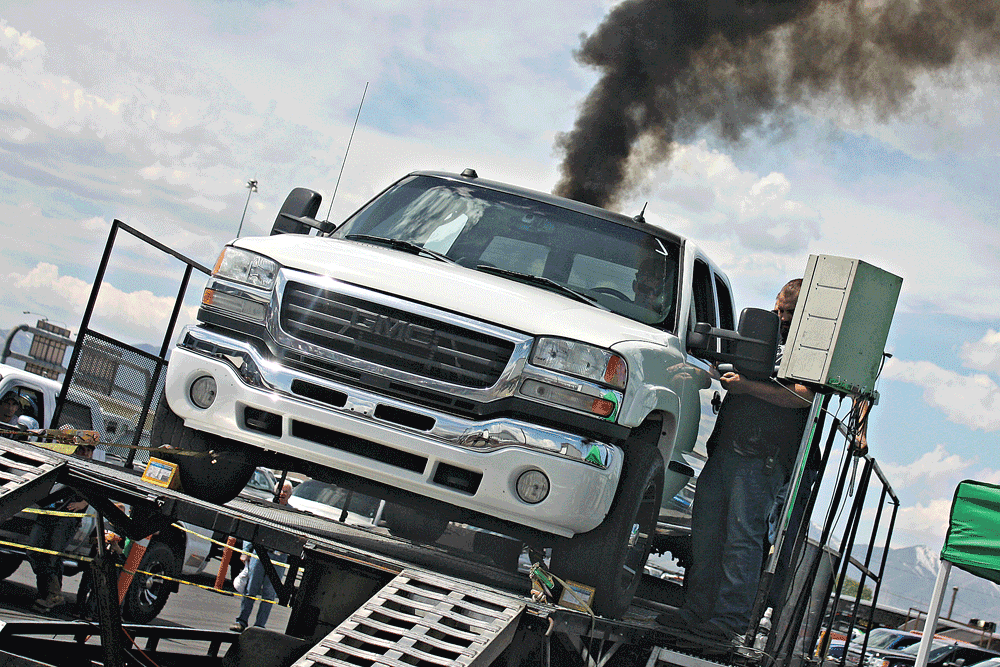 SOURCES
Industrial Injection
www.industrialinjection.com
800-955-0476
Northwest Dyno
Circuit
www.northwestdynocircuit.com
208-522-7166