Breaking the Mold with a 3,600-lb, 1,800-hp 4×4 Ram
When it comes to drag racing, lightness is king. Diesel 4x4s, on the other hand, are just about the worst platform for drag racing thanks to their impressive heft. While there are 8- and 9-second diesels out there, most still tip the scales at 5,000 to 6,000 pounds. Jean Pierre Libert (JP for short) had a different idea about how to build a diesel drag truck. He knew he could make power, but he wondered—do diesels need to weigh nearly 3 tons? He set forth to find out.

Chassis on a Diet
"The truck just plain wouldn't have been built without Cory Dow and Dow Brothers Racing," says JP. "We talked for endless hours about how to cut out what we didn't need and weighed everything from crossmembers to CP3 brackets."
With a clear plan in mind, JP and Dow set about building the truck they had in their minds. Following the current street car trend, the back of the chassis was removed, as was the front. The factory '07 3/4-ton frame rails continued under the cab, but everything else was removed. This would still give the truck a full-size street truck look but with minimal weight.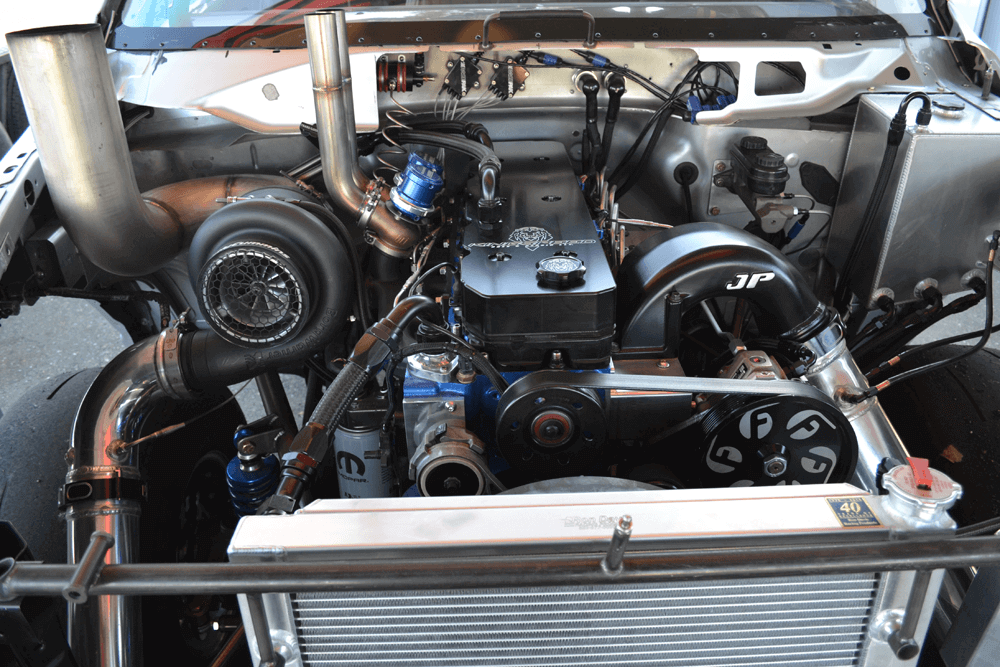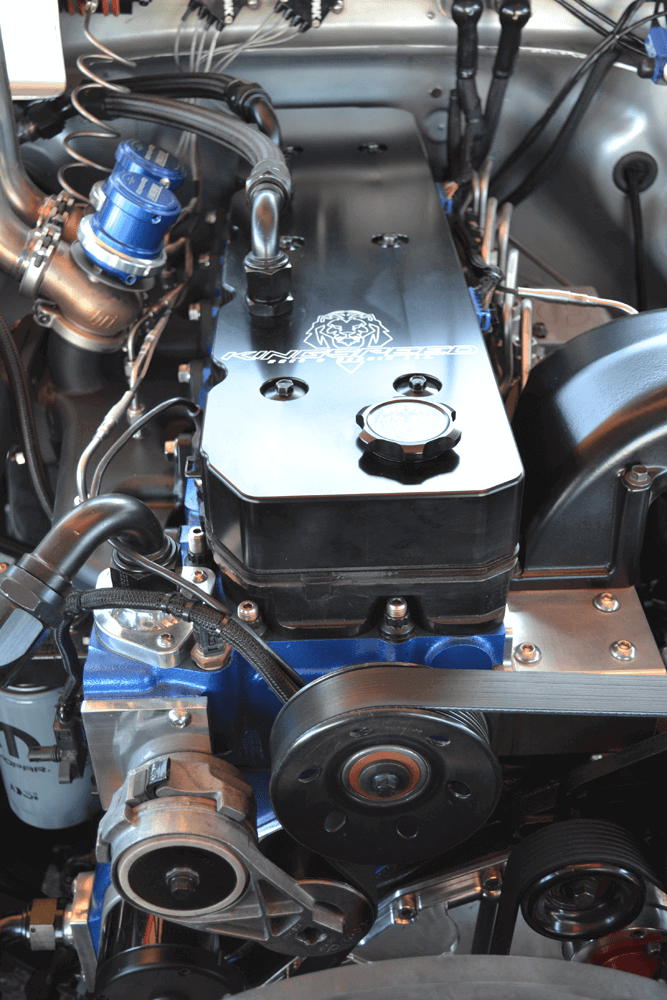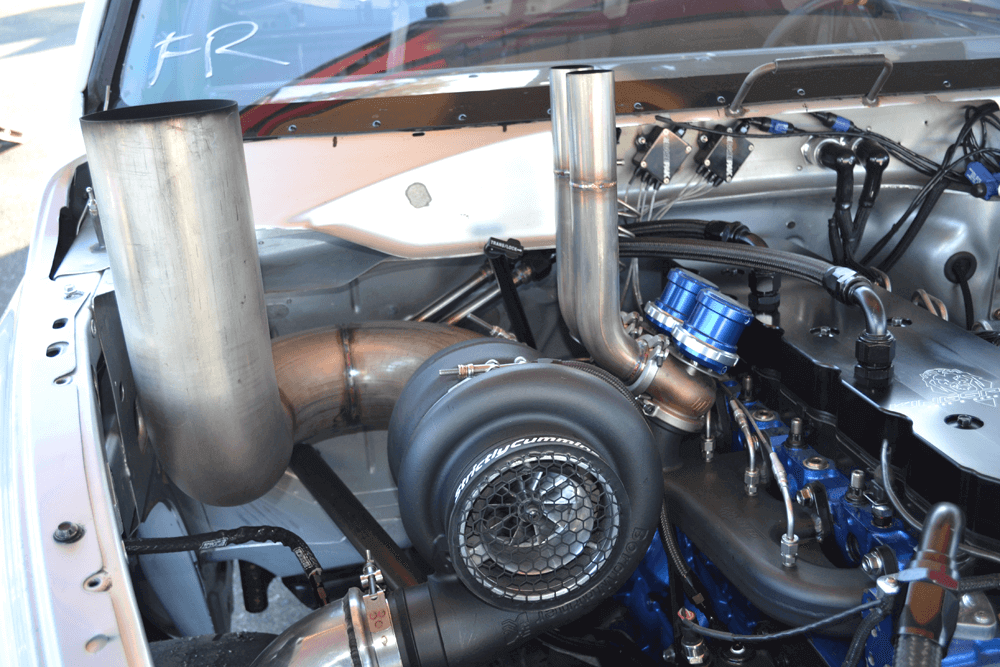 Another area where JP refused to compromise was the drive system. To him, diesel trucks are 4x4s, which meant that a tube-chassis S10-style pickup was out of the question. Unfortunately, the axles are some of the heaviest single ticket items on a diesel truck because they're so strong. But Dow had an idea.
"The rear axle is pretty much your standard serious race-car 9-inch with a Strange Ultimate 9.5-inch center section, 40-spline gun-drilled axles and a 3.25 gear," he says. "The front end was the big question mark of the whole assembly however, because your standard 9-inches don't steer."
WE COULDN'T BELIEVE THAT IT WAS 1,843 POUNDS.
He continues: "We started out with a back-braced, or in this case front-braced, 9-inch center and then kind of had to figure out the rest from there." The end result was a mating of heavy-duty RCV axle shafts to lightweight Wilwood brakes, dropping the front end weight from 535 pounds to an insane 270 with the rack-and-pinion steering setup. While Dow was busting his noodle trying to figure out the rear and front axles, he also knocked a solid 30 pounds out of the transfer case by whittling out some parts and locking it in 4-Hi.
"When we first weighed the rolling chassis, both our eyes popped out and we looked at each other," JP says. "We'd cut weight everywhere—200 pounds from the bed, the interior, steering, even most of the wiring. With the original Dodge rolling weight coming in at more than 4,000 pounds, we couldn't believe that it was 1,843 pounds. Now we just needed a good engine setup."
For power, JP turned to one of the best in the business, Kingspeed Race and Repair. "They had already done 5.60s in their Pro Street truck at 4,500 pounds, so I knew they could build me the type of powerplant I was looking for," he says.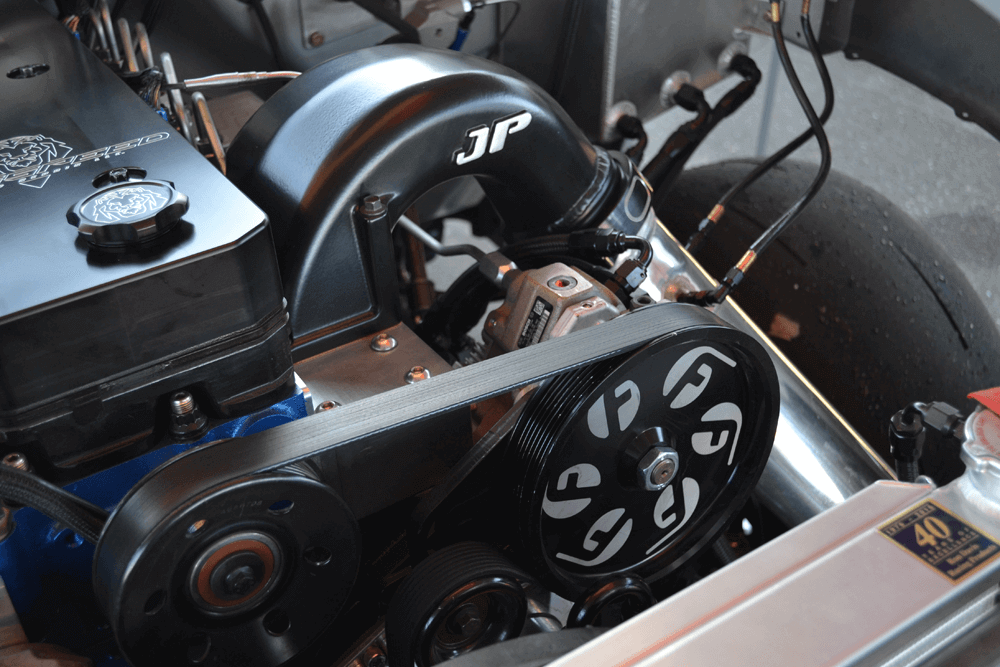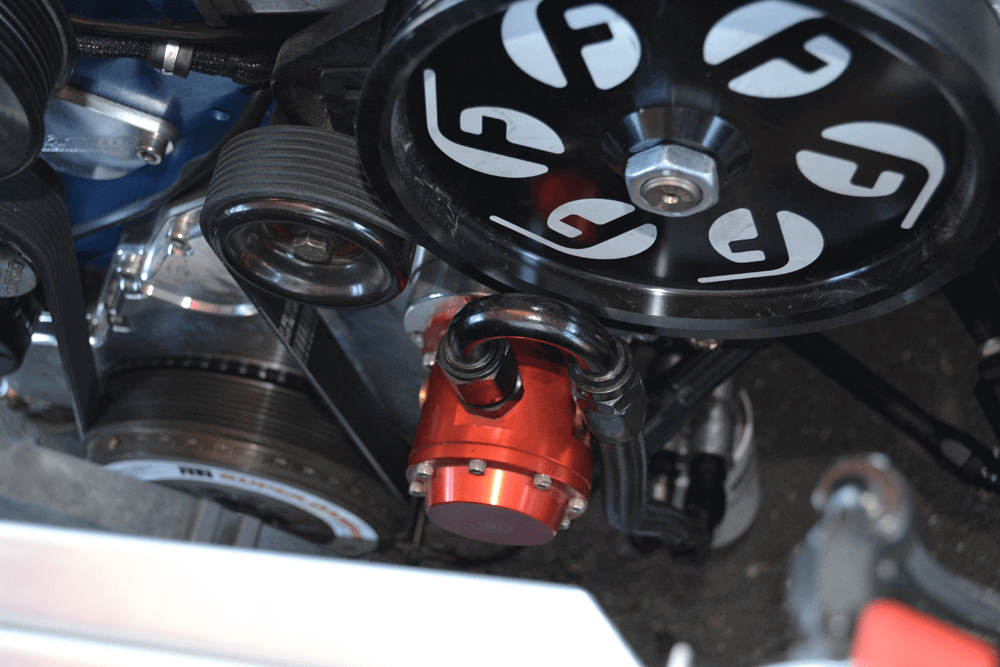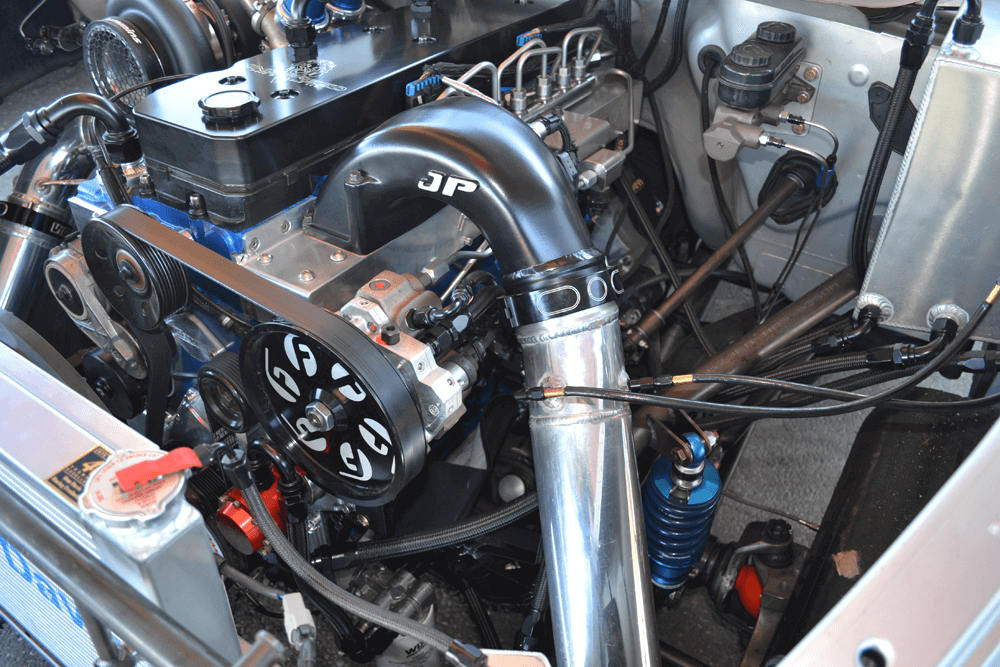 1,800-hp Cummins
What came out of the Kingspeed shop was a no-nonsense, 1,800-hp, nitrous-huffing engine based on a 6.7L Cummins. The block was sleeved and then fitted with a Kingspeed girdle, aftermarket rods, and 20:1 compression Diamond pistons. The head and the mains were secured with ARP studs before a mammoth 88mm BorgWarner S400 turbo was added, along with Super Mental injectors from Dynomite Diesel Performance and Powerflo 750 pumps from Fleece. Horsepower is estimated at around 1,200 to the wheels on fuel, with nitrous adding around another 600.
When it came to the transmission, JP wanted his truck to be the same "spool-up, bump-in" setup found in most drag cars, which meant that he needed a trans brake. Thus began experimentation with Brown's Diesel, Goerend Transmissions and Cory Dow himself.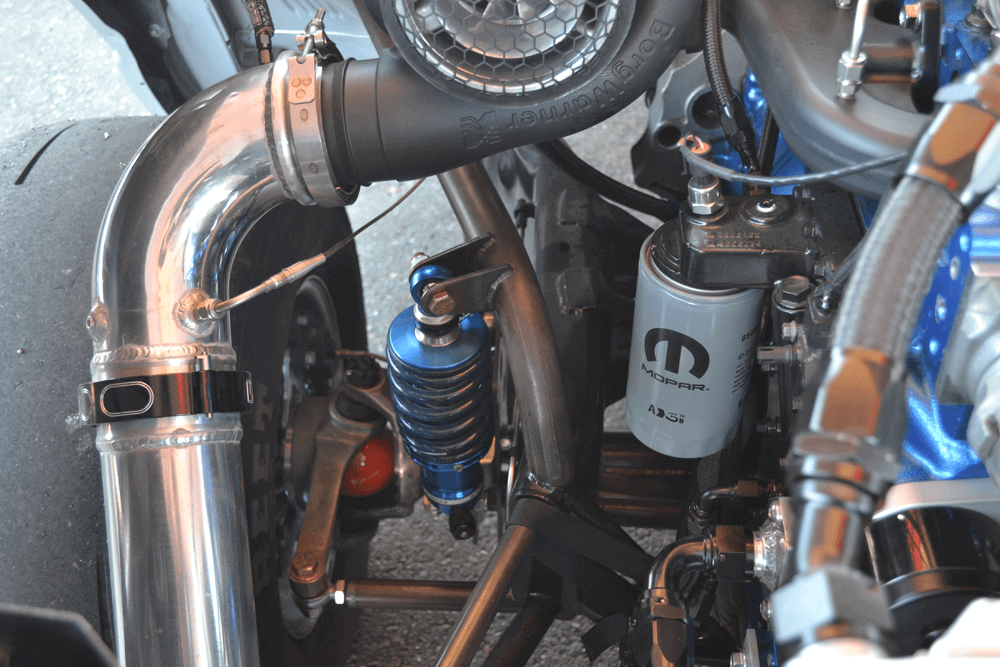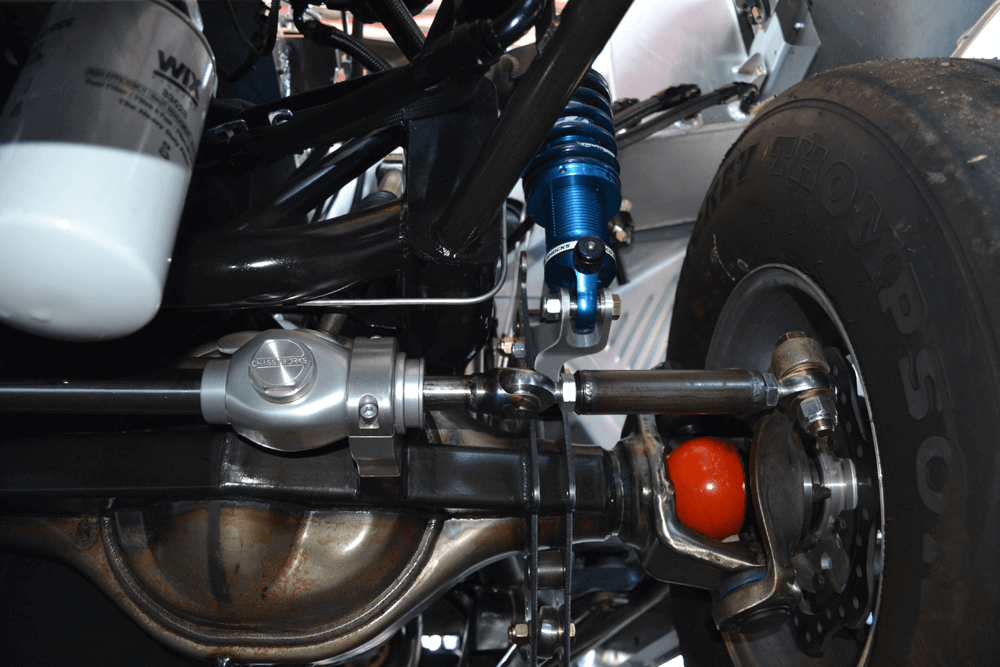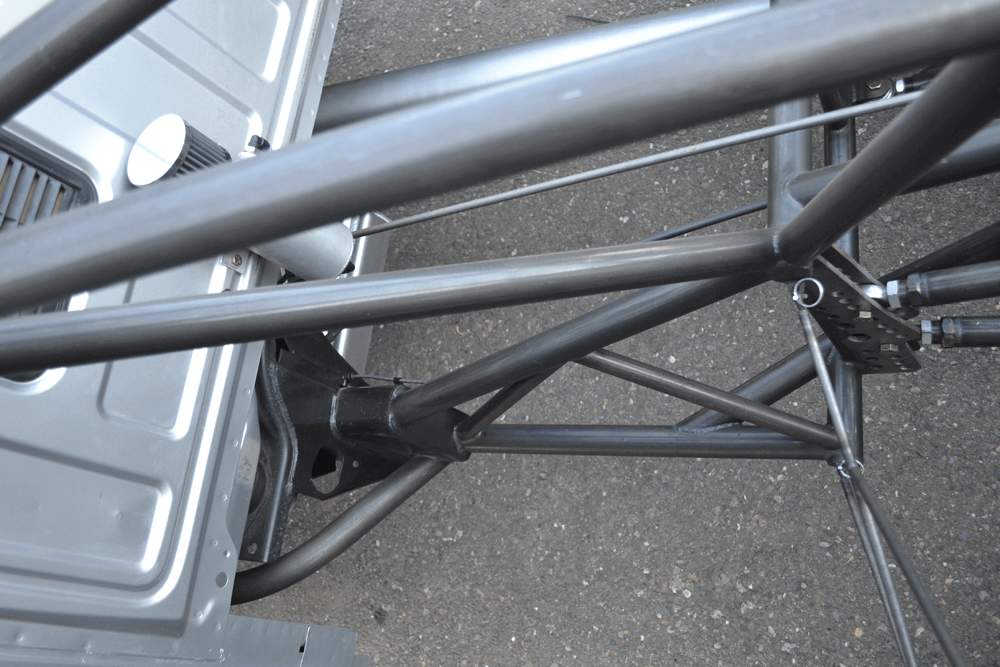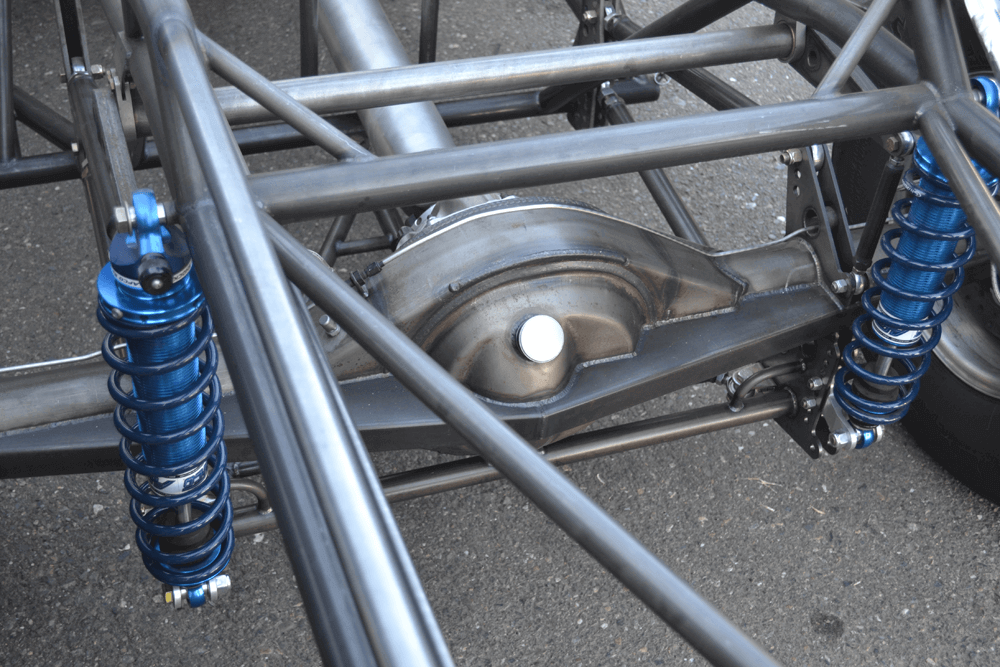 "We had the valve body in an out, we tried different clearances, we broke shafts, and ended up learning a lot," says Dow. What they settled on was a V10/V10 converter from Goerend, transbrake valve body, and TCS input, intermediate and 29-spline output shafts. While the bumping in on the trans brake (via a Davis Technologies Bump Box) took a while to get sorted out, finally all that was left to do was run it.
"We used a lot of ideas that had never been tried before and were surprised at how well most of it worked," JP notes. Both he and Dow drove and immediately got into the 1.30s on the 60-foot time. With the help of Les Szmidt from Silver Bullet Tuning, the team slowly started turning the truck up.
"We hit 5s, then 60-foots in the high 1.20s, then a best eighth-mile of 5.32 at 134, and letting out at the 1/8 the truck still coasts to an 8.70 ET in the quarter mile," says JP. "What we didn't expect is how good the track has to be for a vehicle of this caliber." Toward the end of the season the team struggled with less-than-perfect tracks where the truck would spin a few hundred feet out and 60-foots would drop back into the 1.30s.
"We've done well so far, but I know the full potential of the truck has yet to be realized," notes JP. "We've barely tapped into the nitrous [0.070-inch and 0.080-inch jets], and most of our runs are still on tune 4 out of 5. I can't wait to see what it does when it's turned all the way up!"
We have to admit, neither can we.