Jeff and Sara West of Whitmore, California, pulled into Love Chevrolet in Monterey back in April of 2008 looking for a truck. It wasn't their first truck, but it may be their last one, as West seems to be smitten with it.
Cars and trucks have been central to West and his family for his whole life. His dad rebuilt classic cars with a special love for the 1957 Chevy. West's older brothers raced pro mods.
"Dad taught me to pay attention to detail and do things the right way," West relates, "and to appreciate the lines and character of a vehicle."
As a teenager West drove to North Salinas High School in a dusk pearl 1957 Nomad that he and his dad worked on, a car that West still has today. Although it runs well and looks pretty good, it's slated to be his next project to honor his dad, who passed away in February 2014.
West's first truck was a 1991 two-wheel-drive stepside custom, gold in color with flames. It got quite a bit of attention, but West ended up selling it to help finance the purchase of his first home.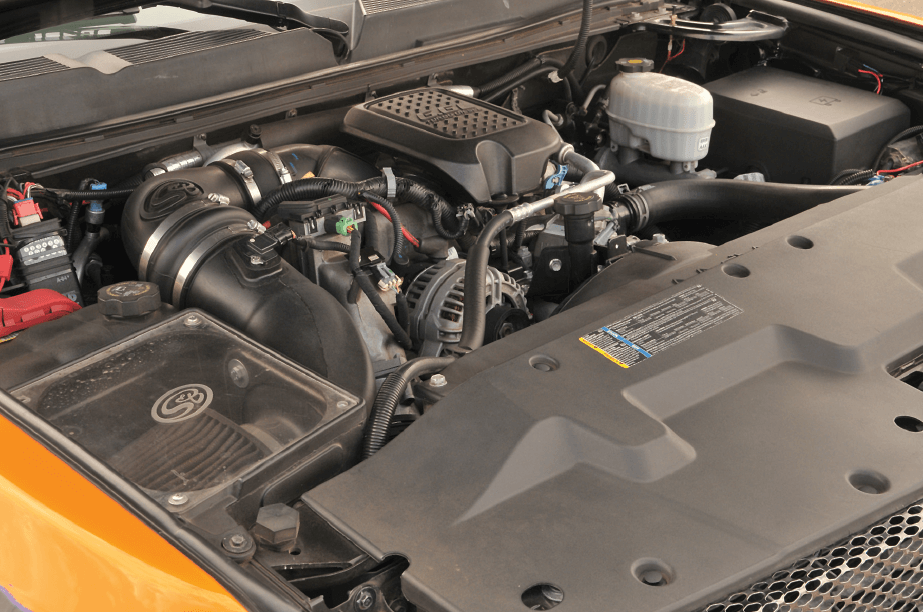 West and Sara met in 2006 and moved to the rural town of Whitmore, about 27 miles east of Redding, California. Sara is an emergency room nurse and West works in food services at the same hospital. Both are volunteer fire fighters with the Whitmore Volunteer Fire Company.
"When we saw this black 2008 Chevy," West says, "we loved it on sight, even though it would be a lot of work as it would be a driver of at least 70 miles a day, plus we live down a dirt and gravel road."
When West bought the black truck he knew it would require more upkeep than any other color, but that didn't deter him. He even had it repainted in a custom Jet Black from PPG with six months after he bought it. Doug Reed and Daryl Tracy of Reed's Auto Body in Redding did the work, and the truck is super-straight and completely free of orange peel.
"When I found Adam's wax it saved my paint," West tells us. "It's still the only wax I use."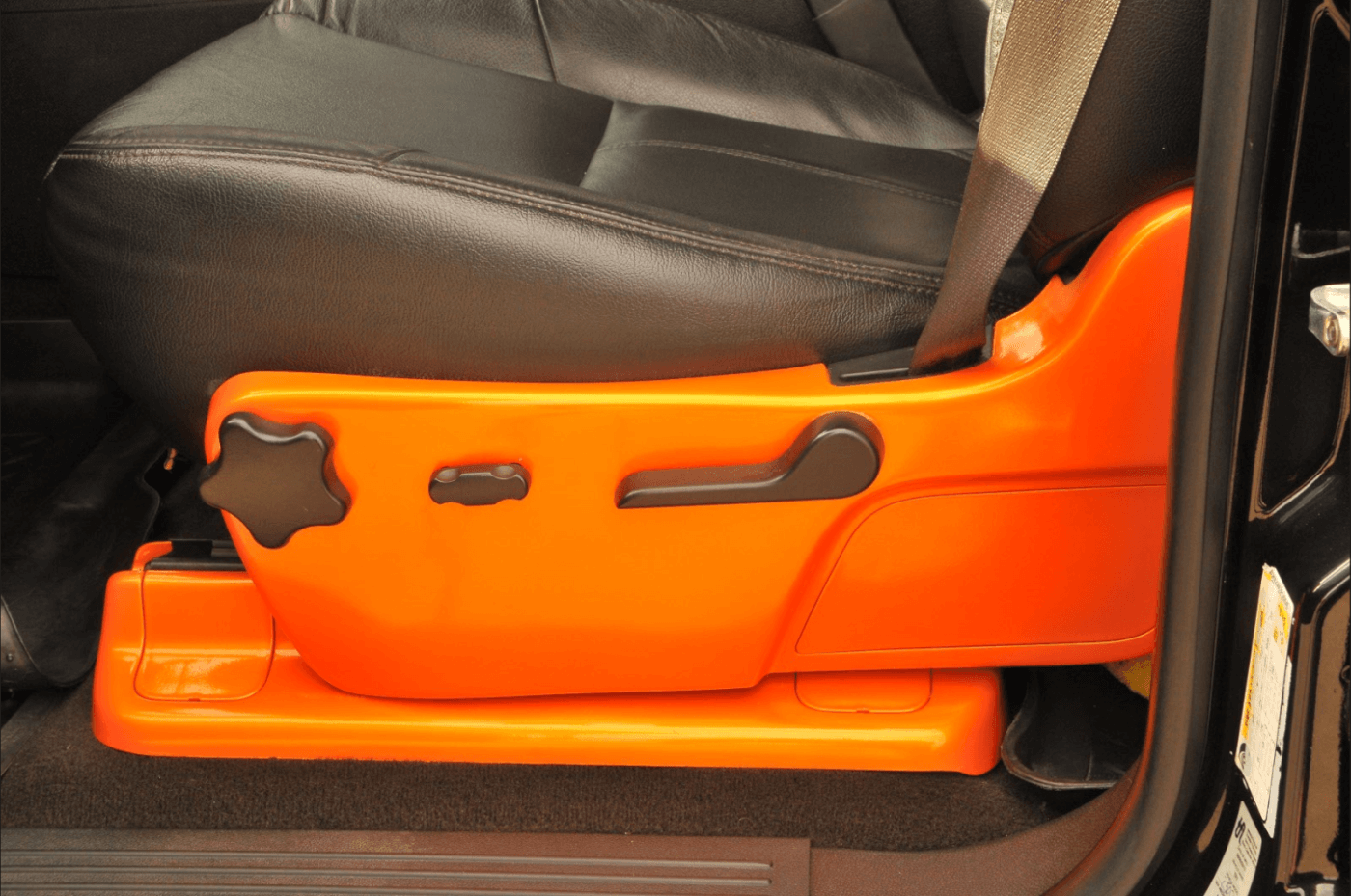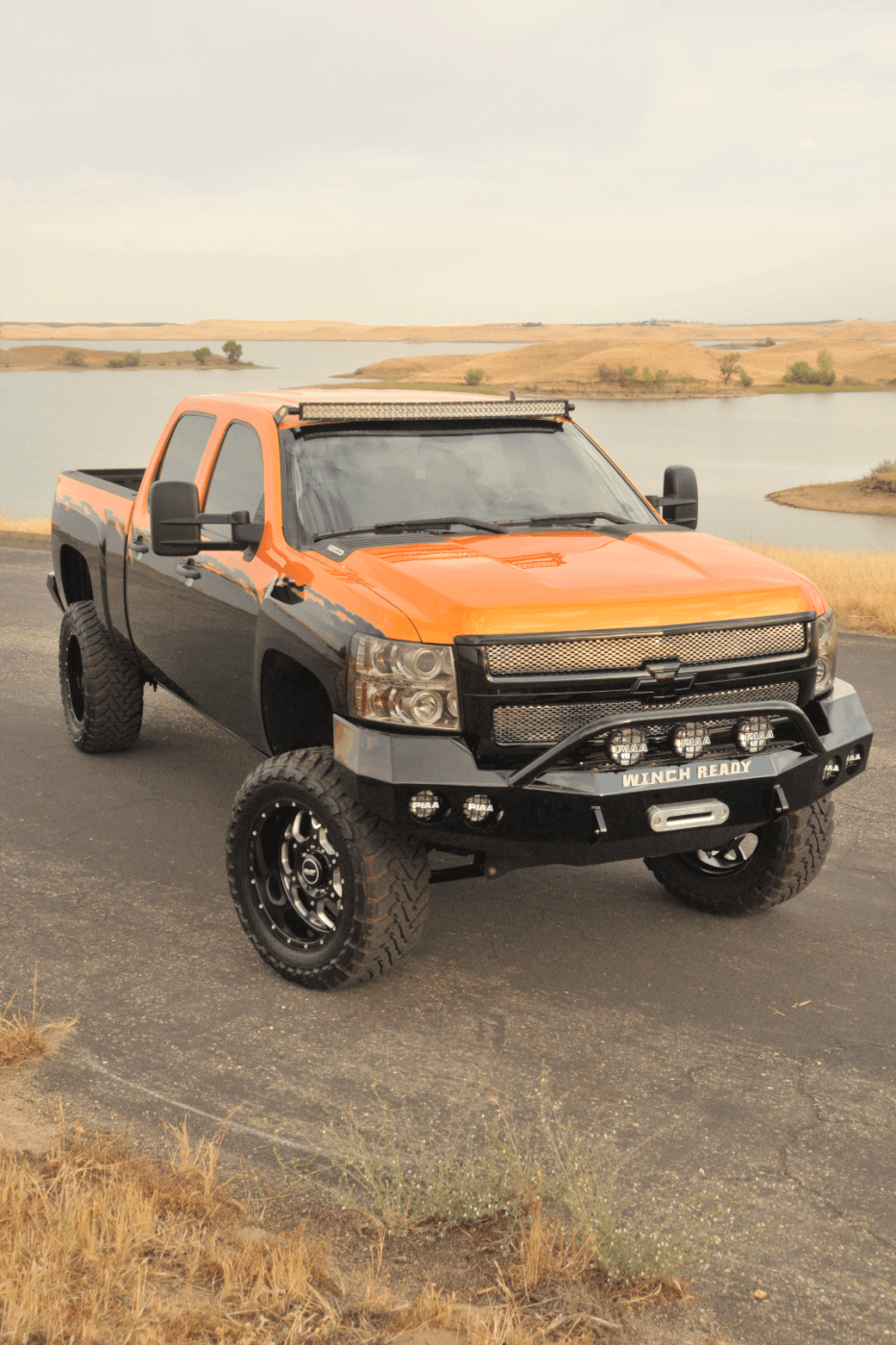 Not too long ago West decided to add the orange on top for a two-tone appearance. Adding the break in color was a big thing for this truck and suddenly it was looked at as a SEMA contender and worthy of a magazine feature.
To get the truck up in the air, West used an RCD 6-inch lift suspension system with 2–inch torsion bar keys. He had Cognito upper control arms installed, along with Cognito ball joints and tie rods. A Cognito double-shock hoop was used to hold the double-chrome Fox 2.0 shocks with remote reservoirs.
West added a Winch Ready pre-runner style front bumper that was painted to match the truck. The rear bumper was cut down to suck into the body and then it was also painted to match the body color. Recon smoked headlights and smoked LED rear taillights blend well with the color scheme and AMP electric running boards aid ingress and egress, and disappear when not in use.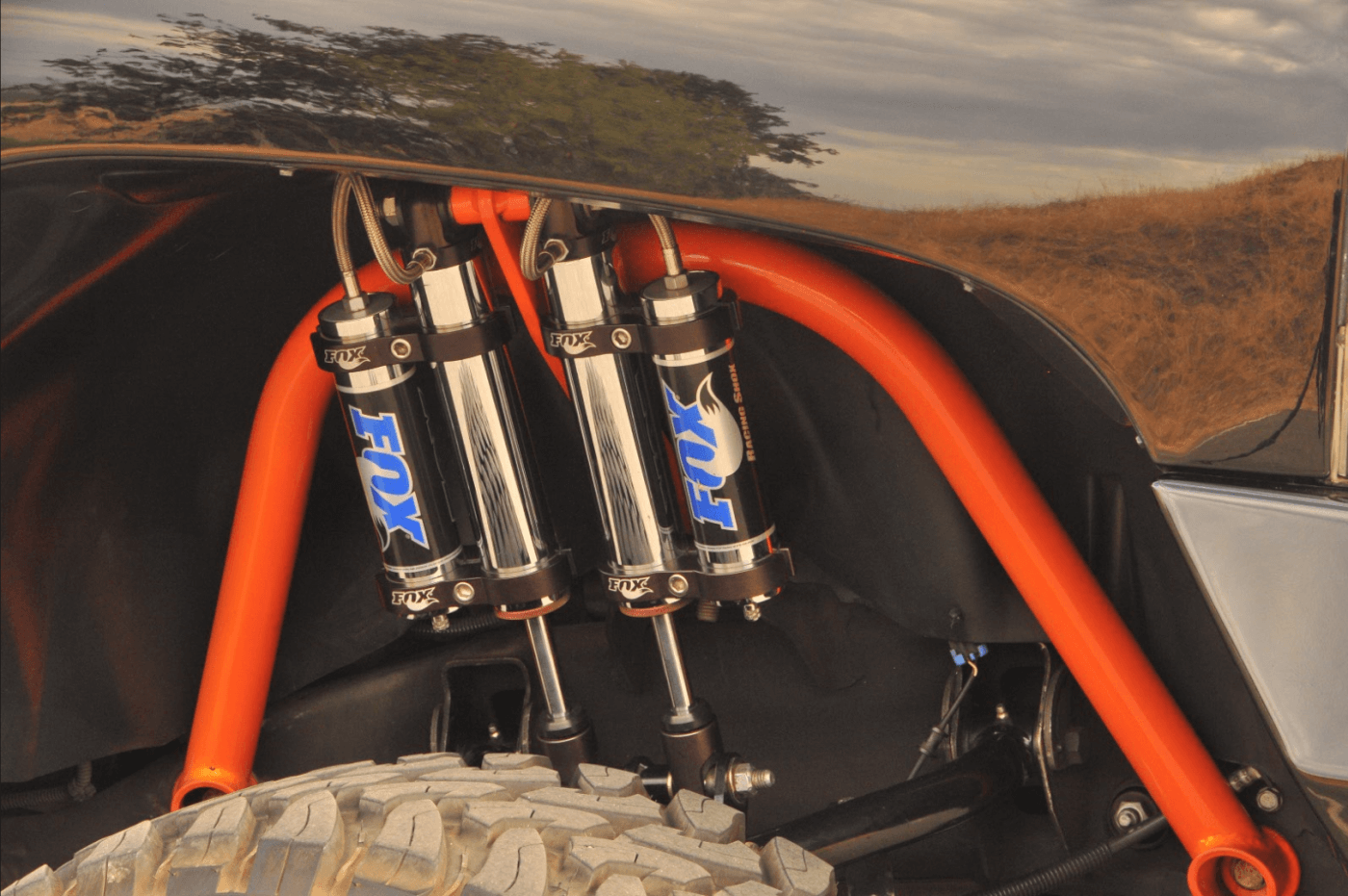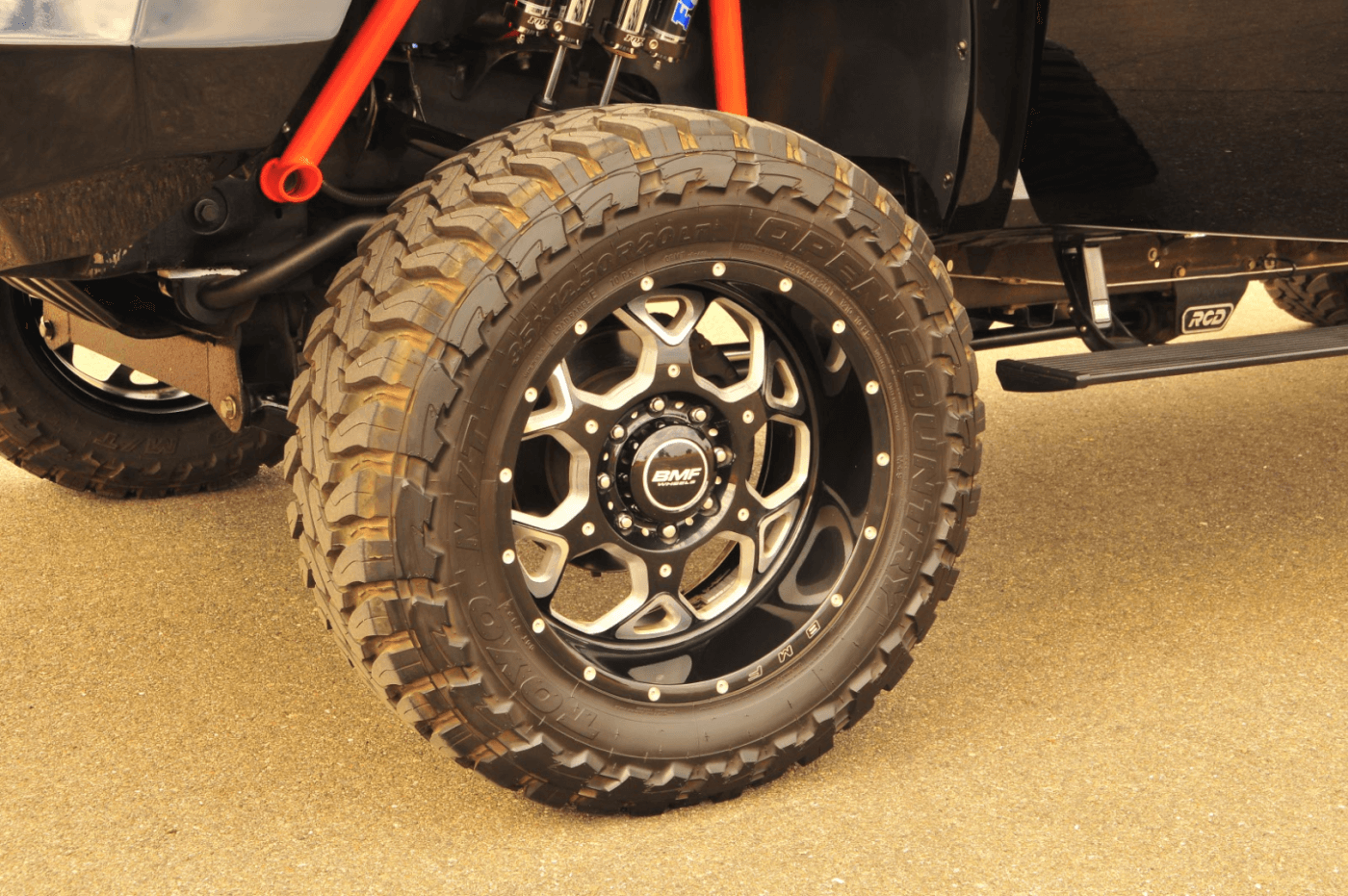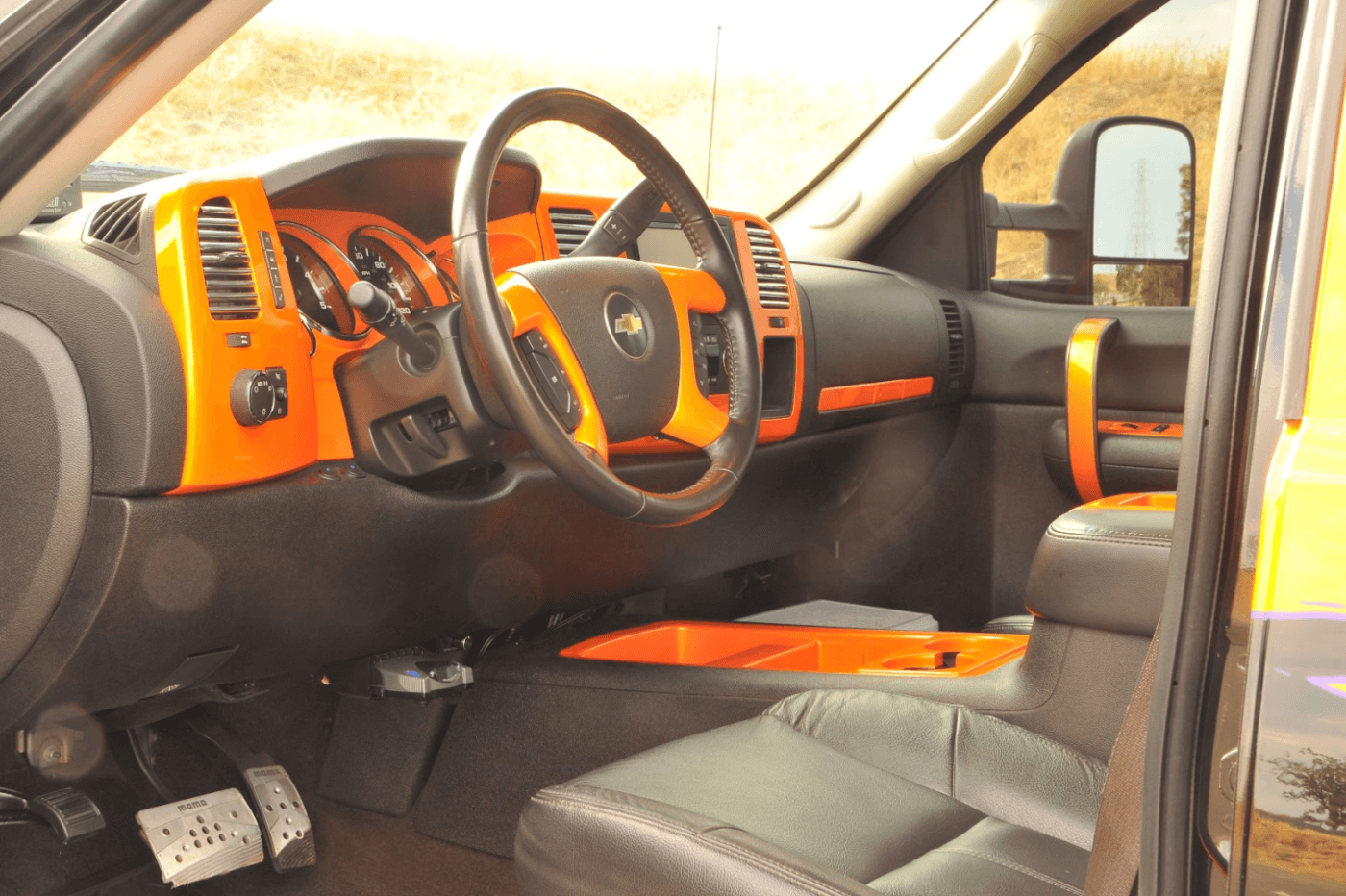 The bed was Rhino lined before installation of the Transfer Flow 75-gallon tank. West used Transfer Flow's Trax II, a computer-controlled, self-diagnostic auxiliary fuel system. The bed is also home to a 20K fifth-wheel slide hitch.
The engine was treated to a set of D-Max aftermarket injectors as well as an S&B air box and filter. The six-speed Allison transmission has a TransGo shift kit in it. The exhaust is a 4-inch MBRP with an MBRP tip. Kirk at Gear Connection installed 4.56:1 gears in both the front and rear differentials, with Mag-Hytec front and rear differential covers. The wheels on this Chevy are BMF S.O.T.A 20×10 and the tires are Toyo Open Country 35×12.50-20.
The interior features leather seats and painted interior plastic. Mark Fung at Stereo Solutions in Redding did all the wiring for the sound system, which features a 7-inch touchscreen with an Arc Audio SE2300 amp and 12-inch Vipers. Fung also hooked up the backup camera and the lights, including a 50-inch curved light bar from Snevey's Offroad.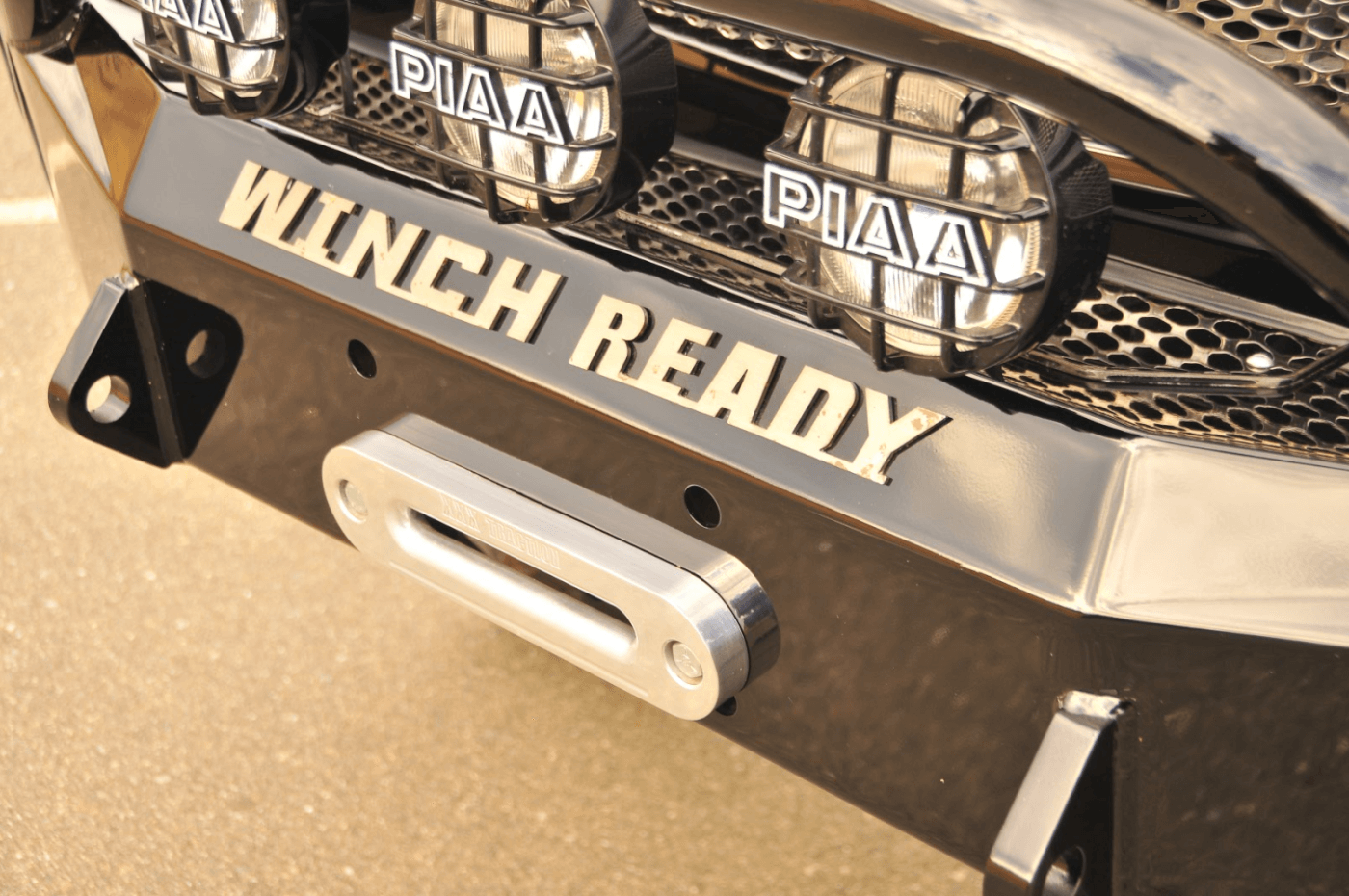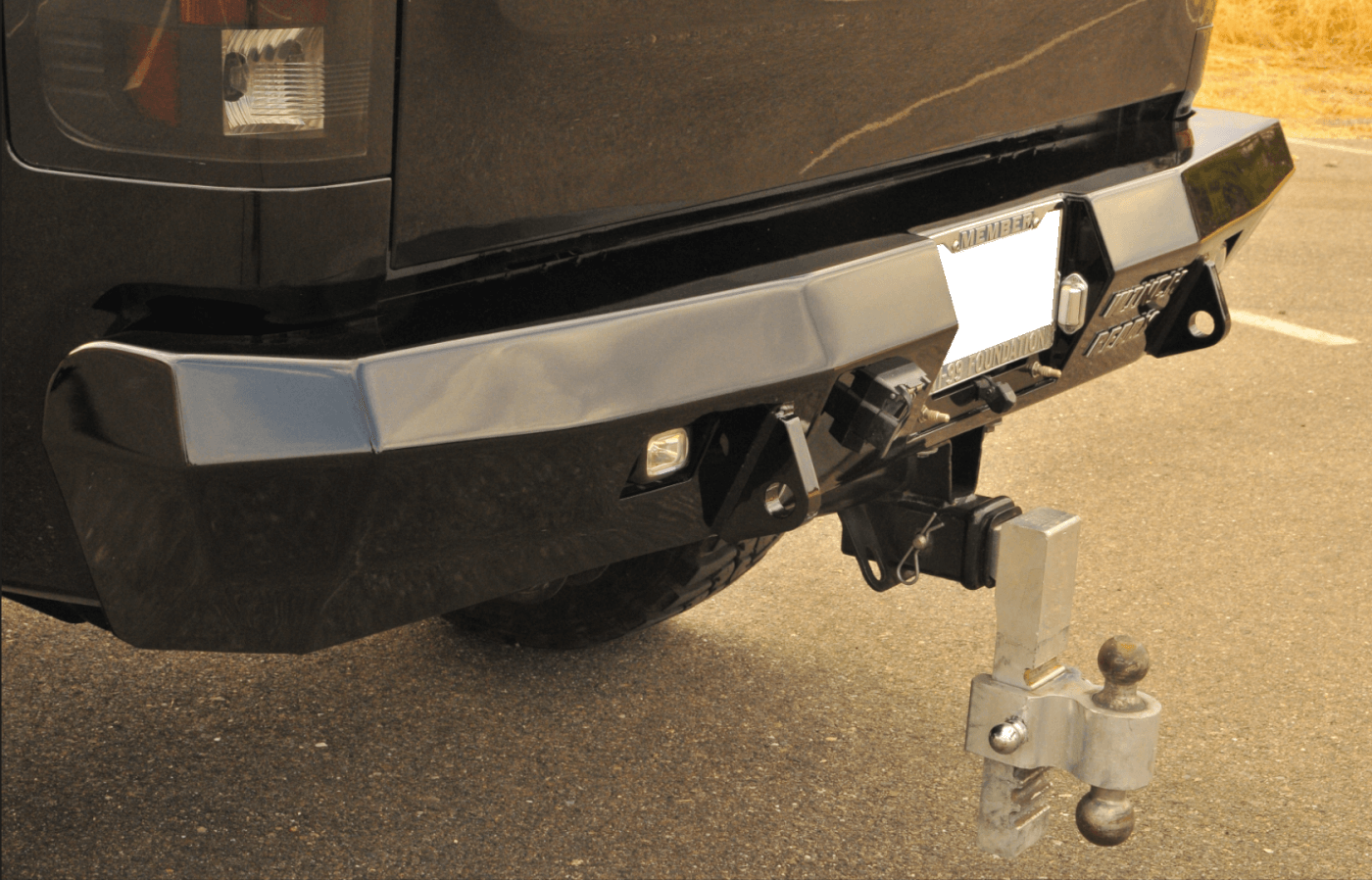 Keeping a truck like this looking good is no easy task. Sara sometimes rolls her eyes when West insists that she close the door "with the handles" to avoid fingerprints, or when he stops at the end of the drive to dust the truck and pick rocks out from the tire treads, or when he circles the parking lot four times before finding the "perfect" parking space. But Sara has supported West's love for the truck all the way from the beginning to now.
Of course, West isn't done working on the truck. He plans to add some powder coat underneath and hopes to get the truck to the SEMA show as a featured vehicle. We love the look of this truck and West's passion for it. We'd love to see it in Vegas, and we're very happy to have it on the pages of our magazine. DW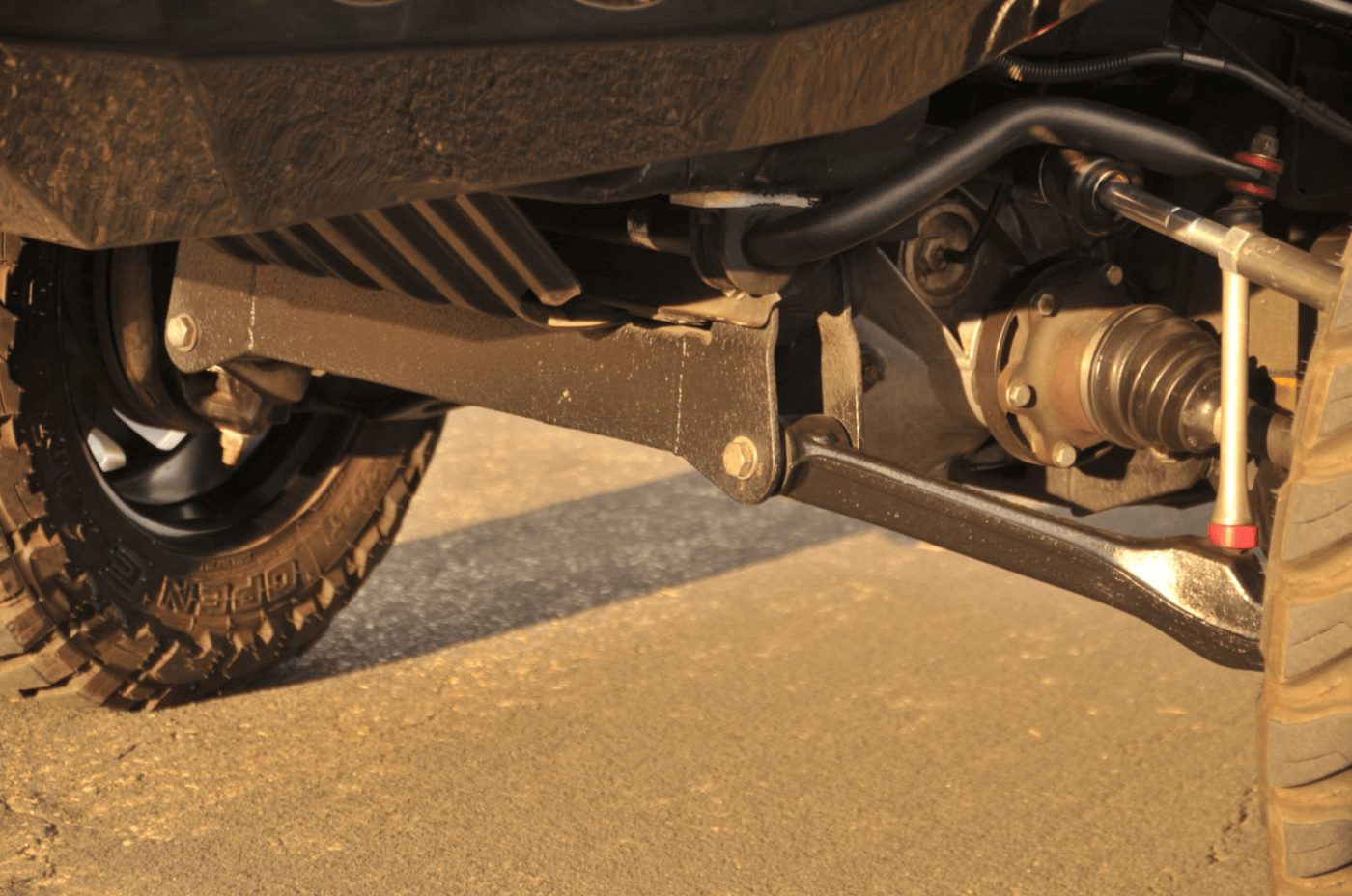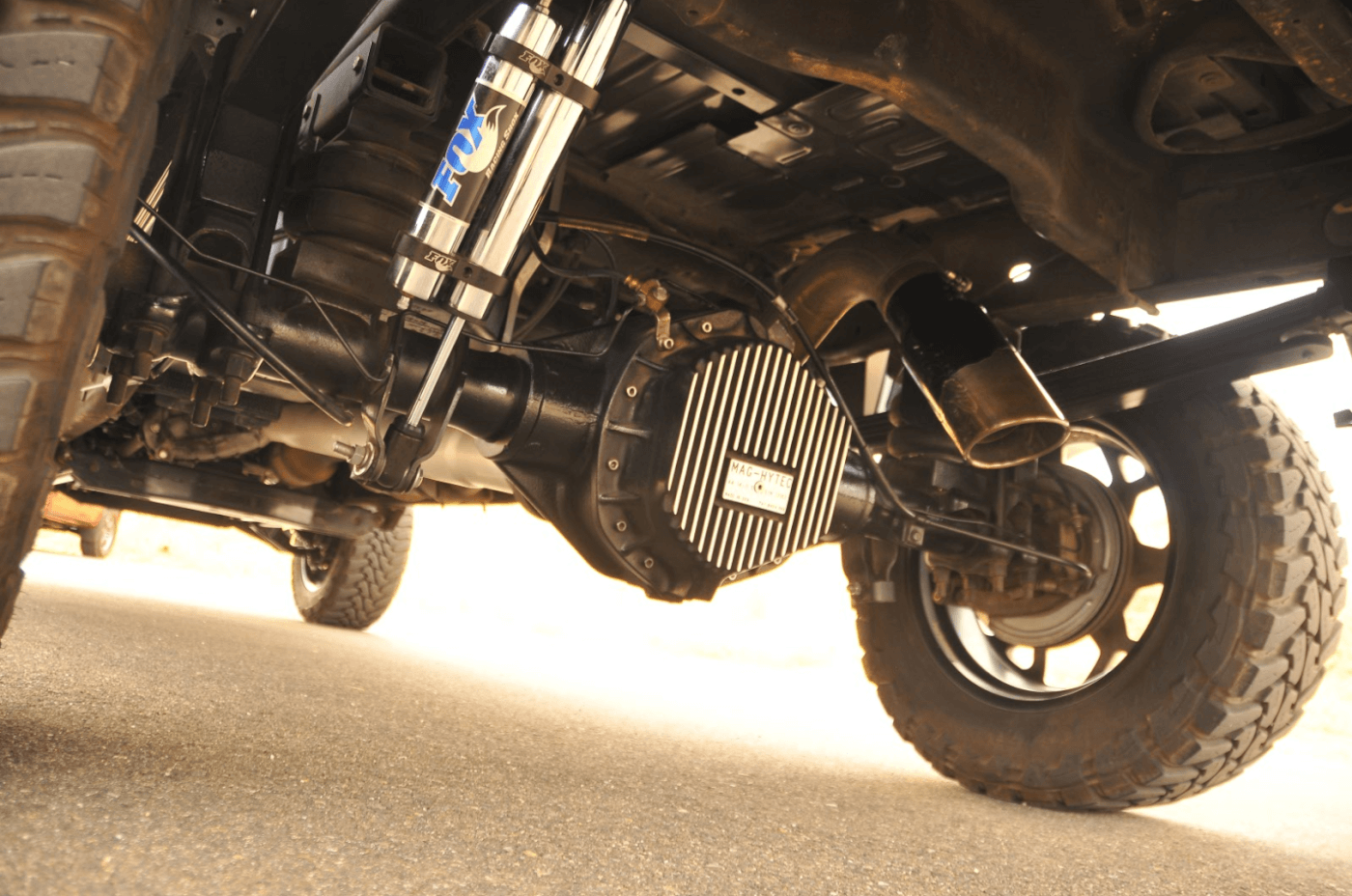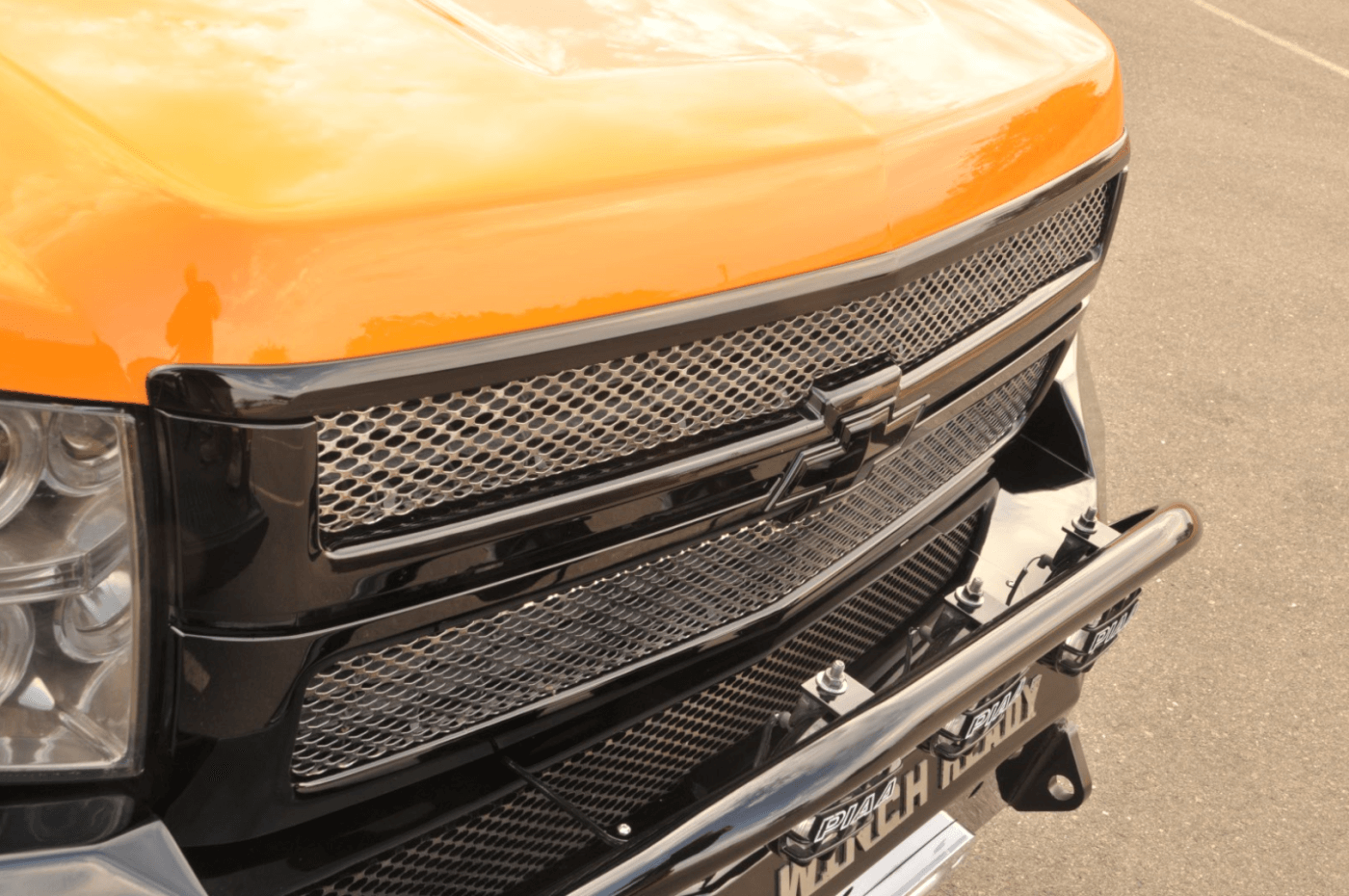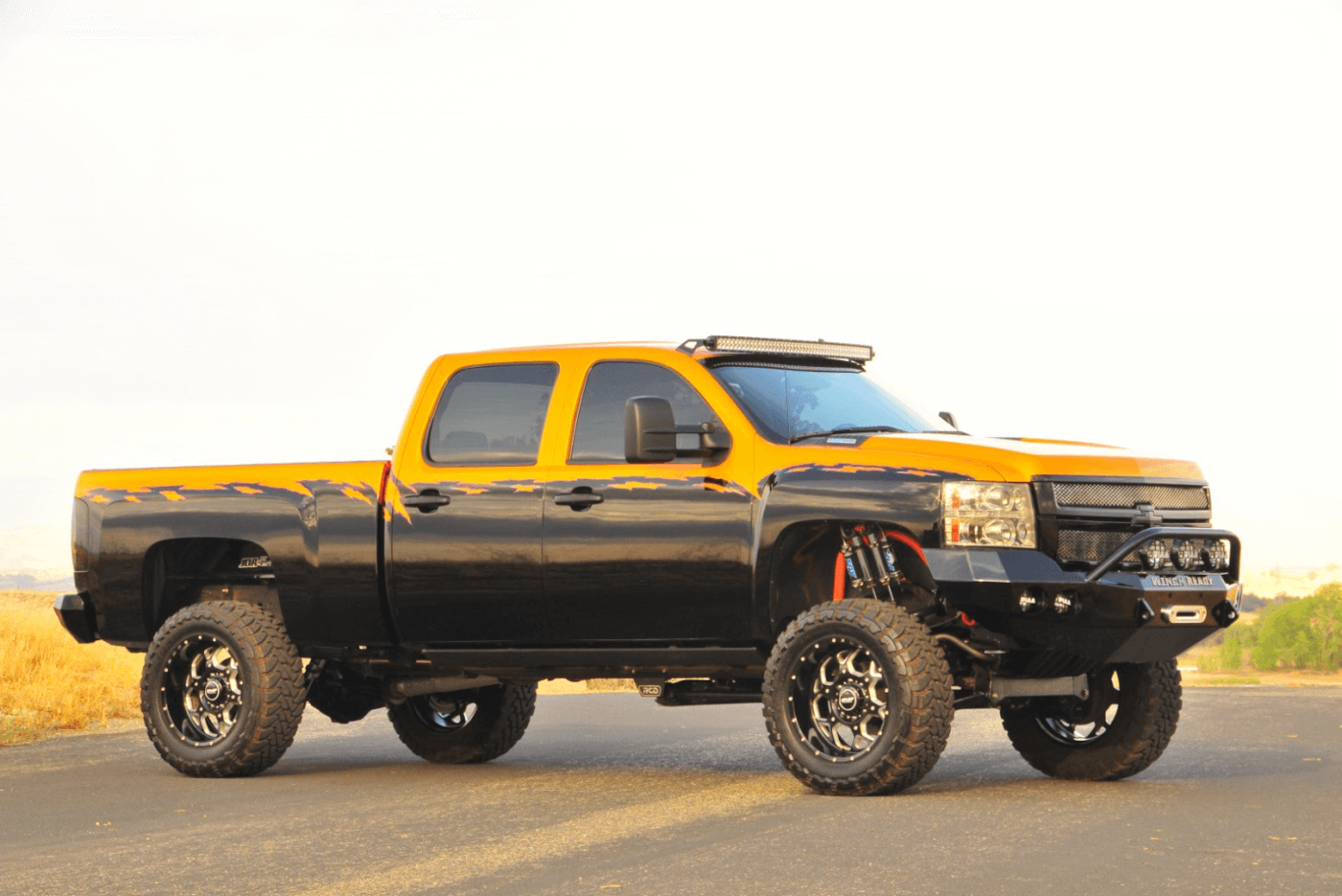 ONLY ON DIESELWORLDMAG.COM