When diesel performance started its upswing in the early 2000s, sled pullers were at the top of the competitive heap. These monster-turbo, mechanically injected rigs made way more power than anything else, leading many to ask: Why not put a sled pulling engine in a drag truck?
It was only a matter of time before someone tried it, and Jimmy and Dale Smith, along with the help of Dan Scheid, decided to make that leap. After a number of converter and transmission setups, everything came together in 2007 for one of the quickest and fastest passes to that date, a 9.81 at 138 mph, which was unheard of for a 6,000-pound truck. After putting a number of 9s in the bag, the team started to hit trouble spots. They couldn't get a converter that would spool and hold up. They couldn't get the truck to stay in its lane. They fought breakage, even with the sled puller engine. Jimmy hung up his spurs as driver.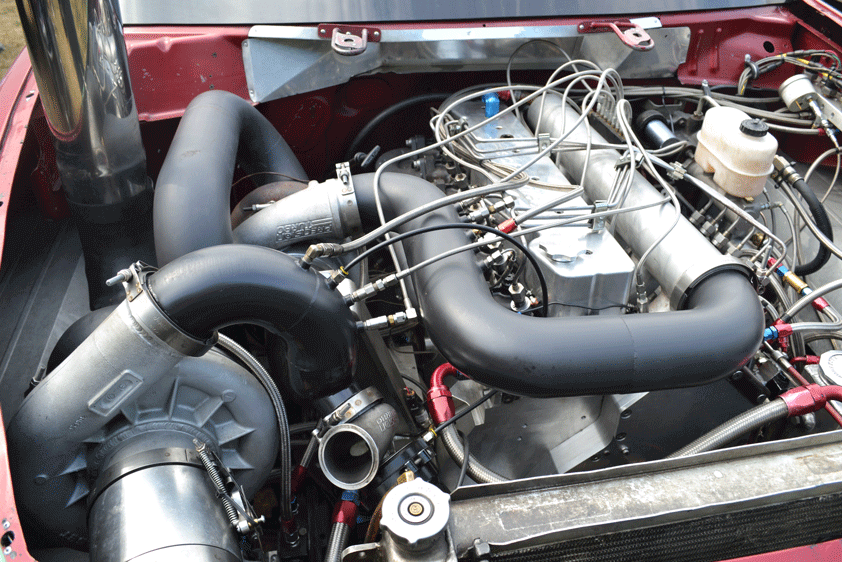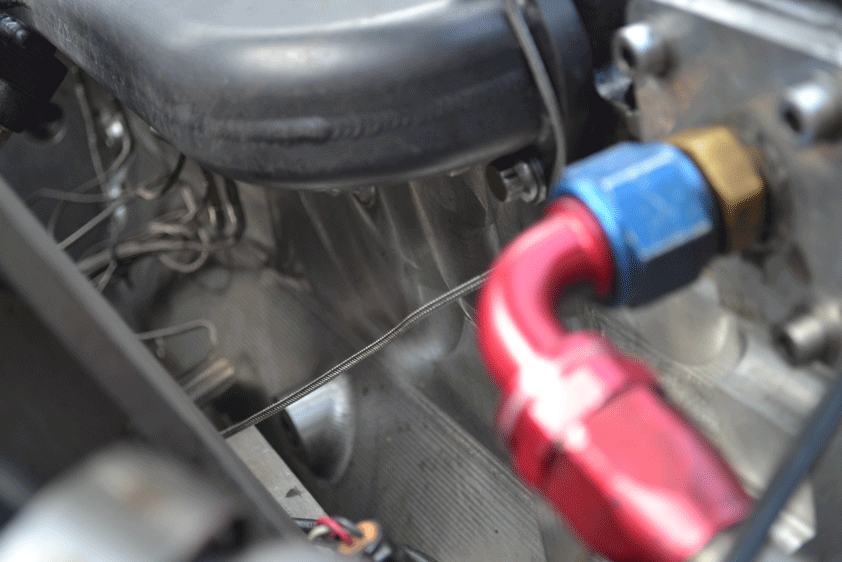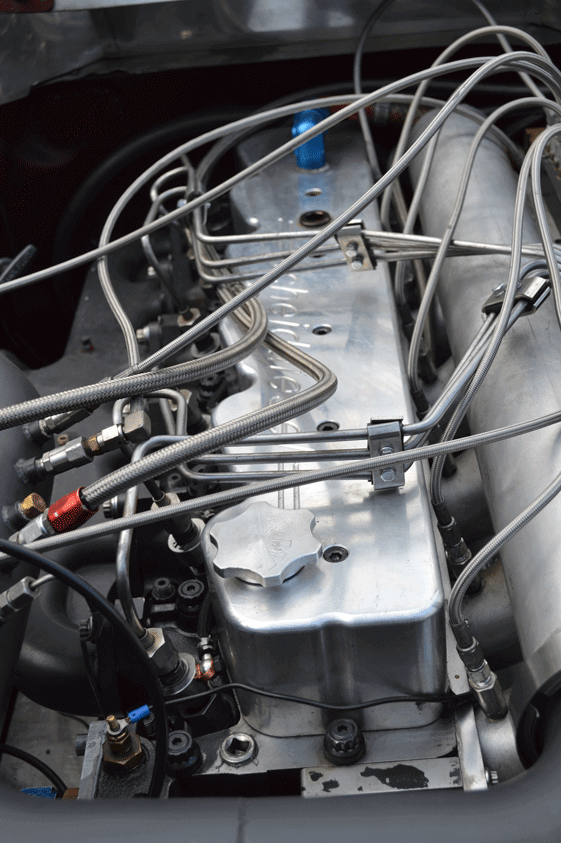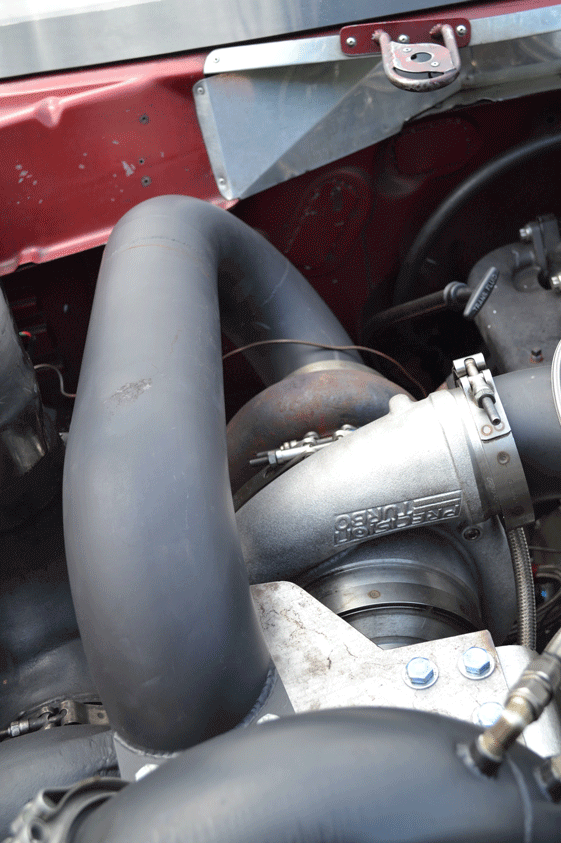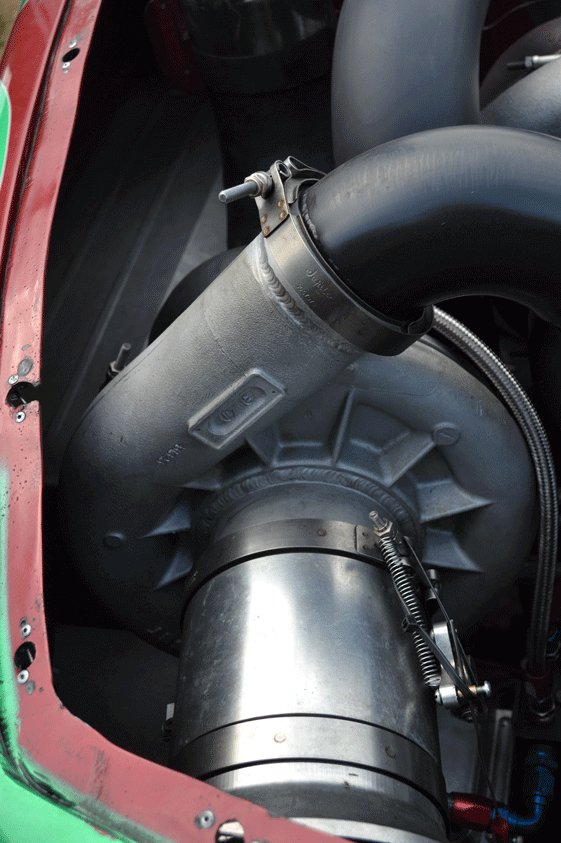 "SCHEID STEPPED UP HIS END TOO, WITH HIS LATEST ALUMINUM BLOCK CUMMINS, WHICH PRODUCES AN INSANE 2,300 HORSEPOWER."
The story could have ended right there, as 9s is fast, even these days, but the team knew the truck could go even faster. A higher-horsepower engine was installed, along with a unique transmission combination developed by Dan Scheid. Over the course of almost a year, Scheid developed a manual valve body 48RE transmission that was mated to a Crower 4-disc clutch, combining the best of sled pulling and drag racing. The unique clutch setup proved to be difficult to launch, but that didn't stop new driver Seth Sullivan from mastering the task. With consistent 1.4-1.6 60- foot times, Sullivan could now power around most of the competition, even in the eighth-mile. East Coast and Midwest drag battles saw the truck often at the top of the heap, and the Dodge was also one of the first diesel drag trucks to crack into the 5s in the eighth with a 5.87, and 8s in the quarter with an 8.83 pass at 162 mph.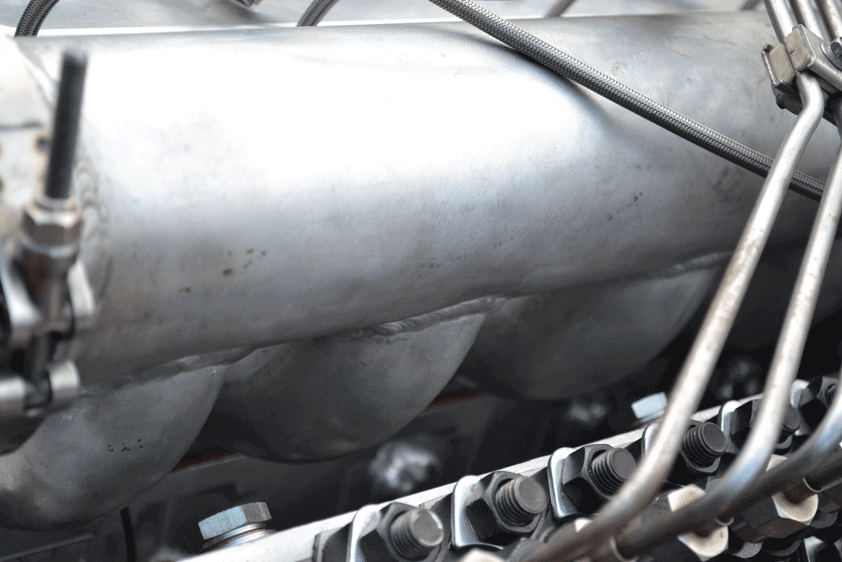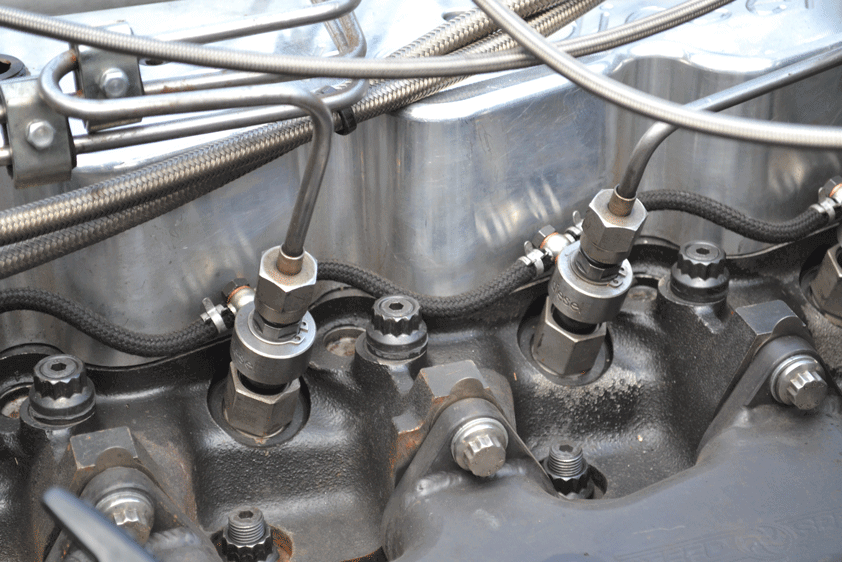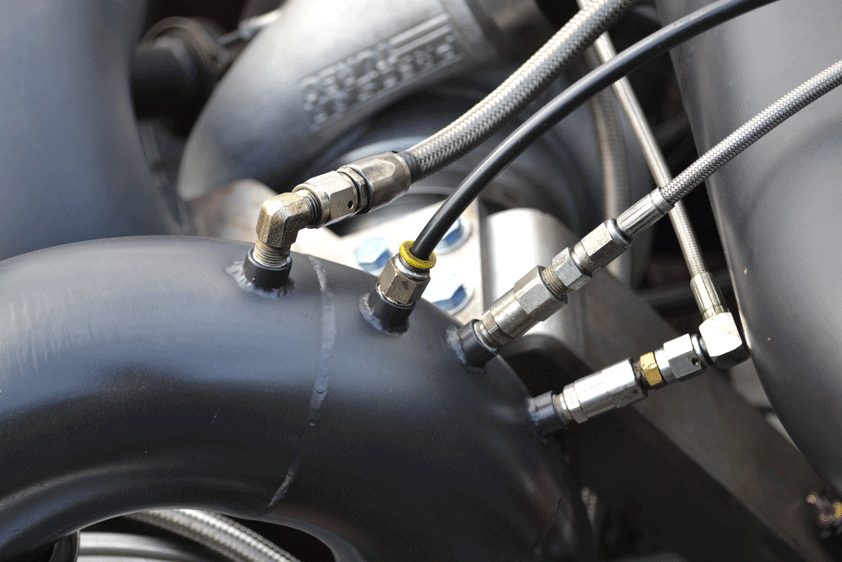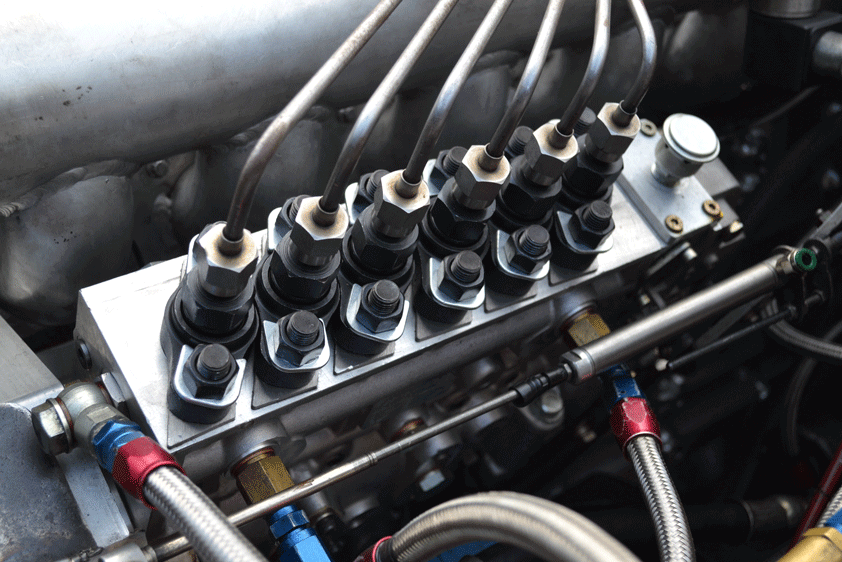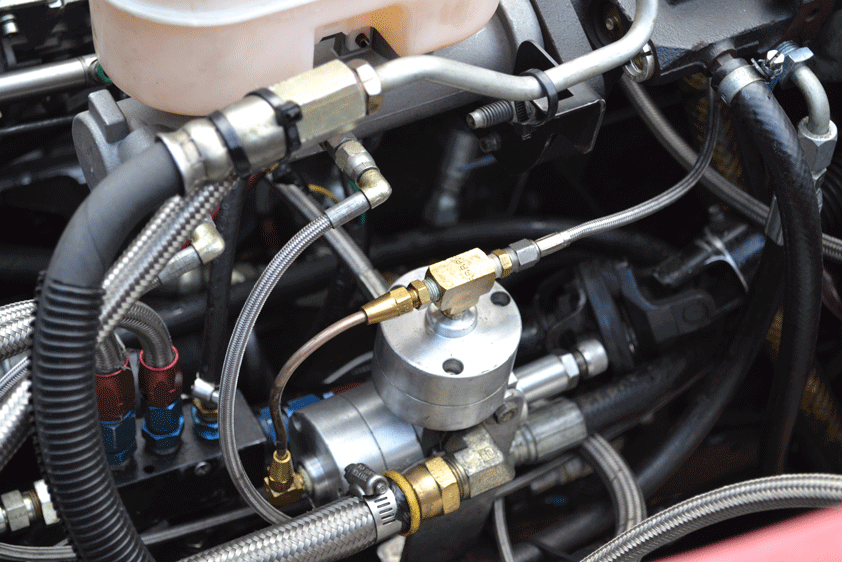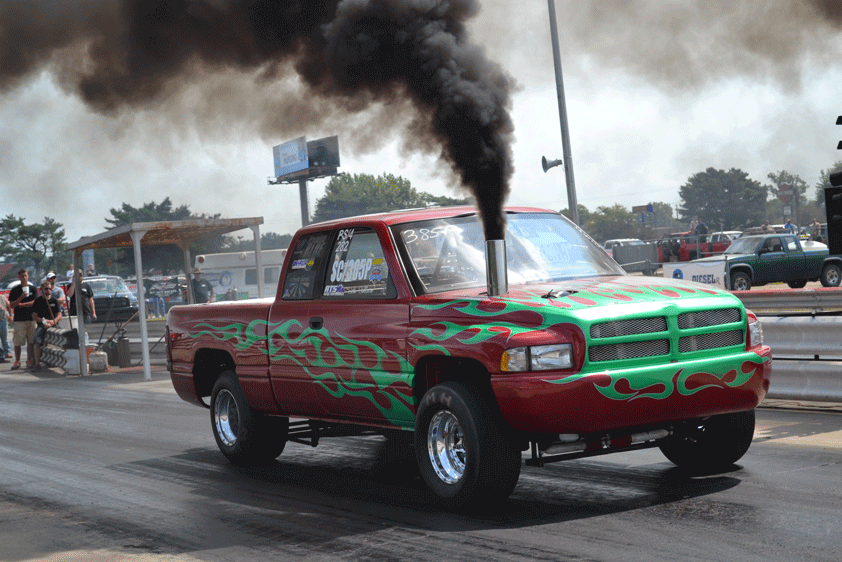 Over time, Sullivan negotiated a deal to buy the Dodge from the Smiths, and decided to ratchet the Dodge up to another level, with a 700-pound weight reduction along with a full back-half and four-link setup. Scheid stepped up his end too, with his latest aluminum block Cummins, which produces an insane 2,300 horsepower. The transmission remained the same basic design including the clutch, and with its newfound power, the truck really was quicker and faster than ever.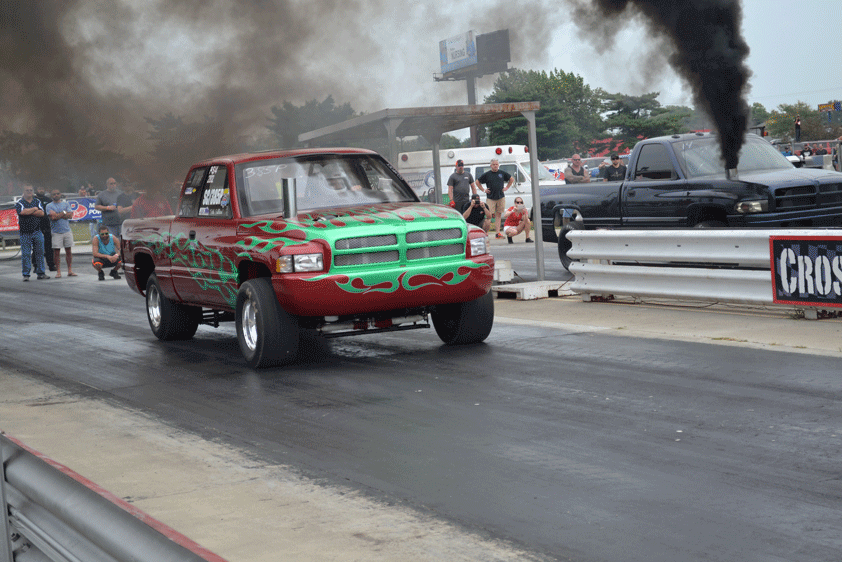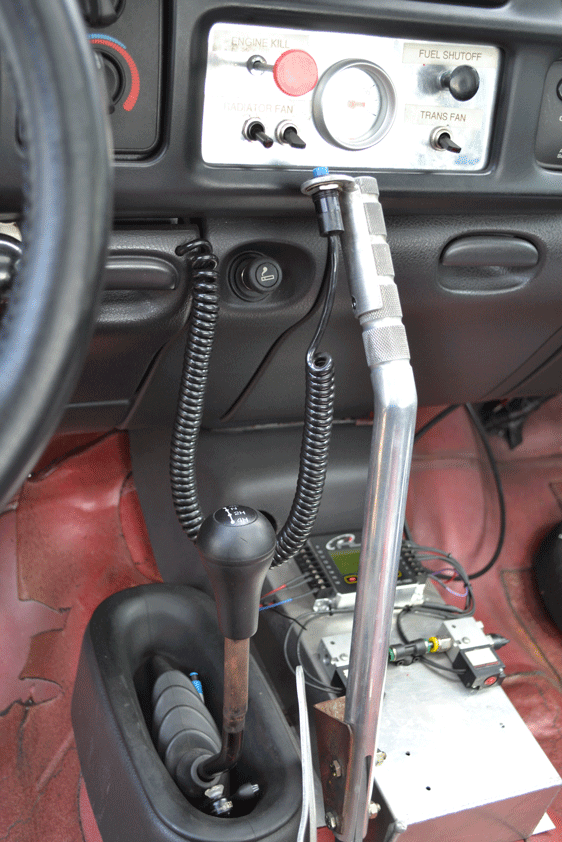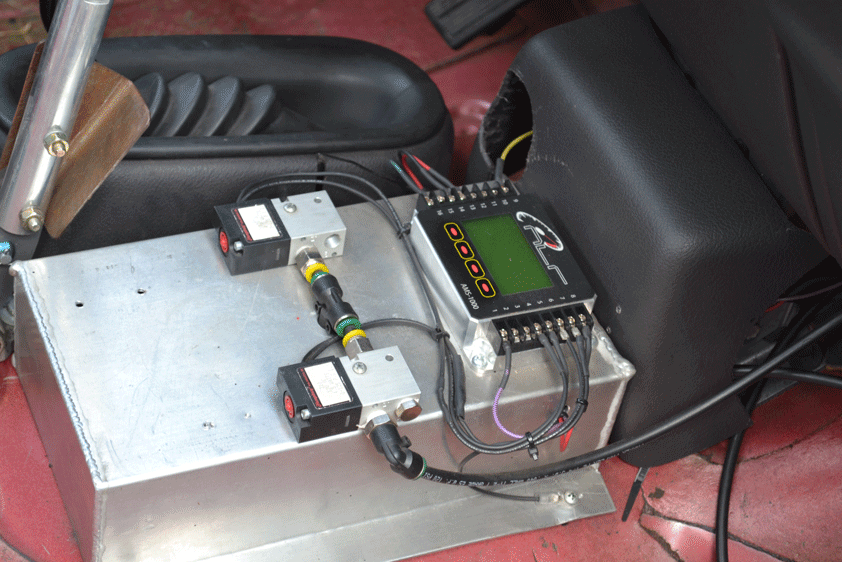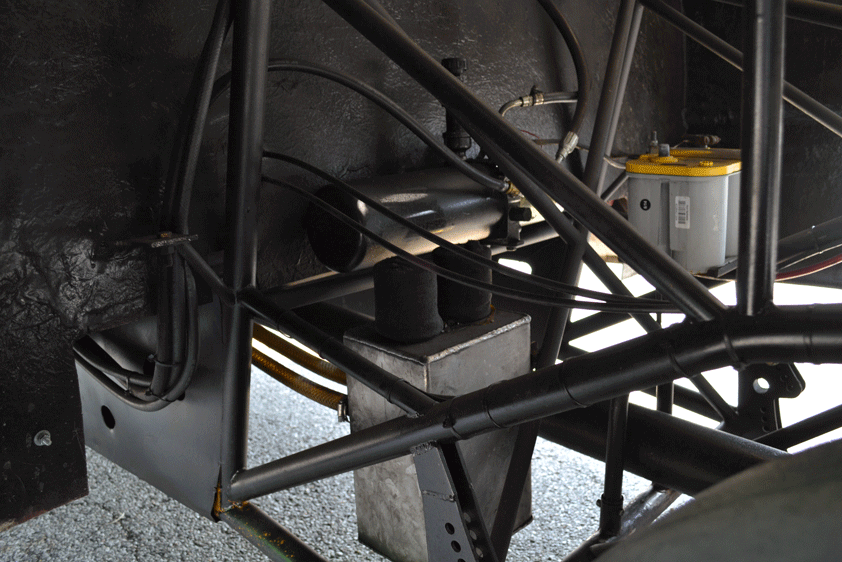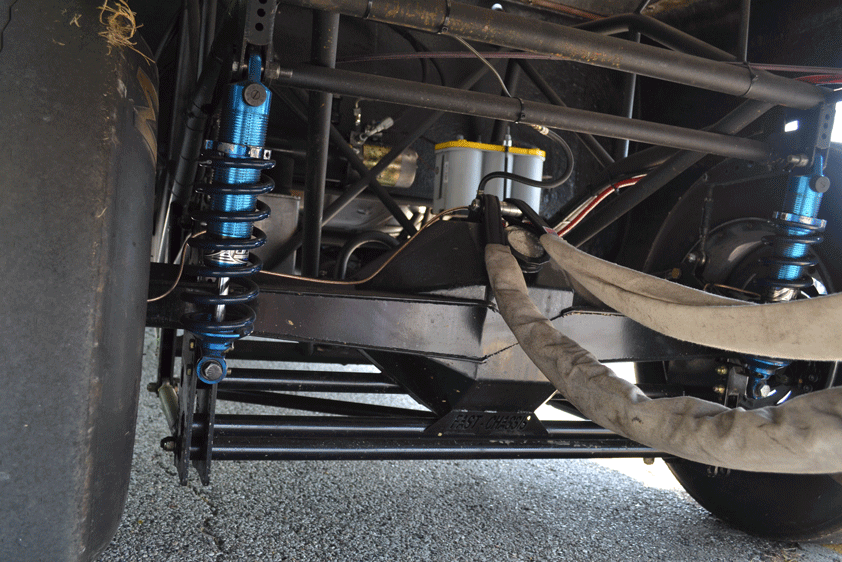 During the 2014 and 2015 season, the green-and-red rocket was hard to beat, dipping into the mid-5s (5.52 best) in the eighth-mile, and trapping 142 mph—a speed that still hasn't been beat by a two-wheel or four-wheel-drive Pro Street truck. Although Sullivan never got a chance to officially run the truck down the quarter mile, an impromptu data-log pass showed 170 mph trap speeds, which again would have made for an unofficial record.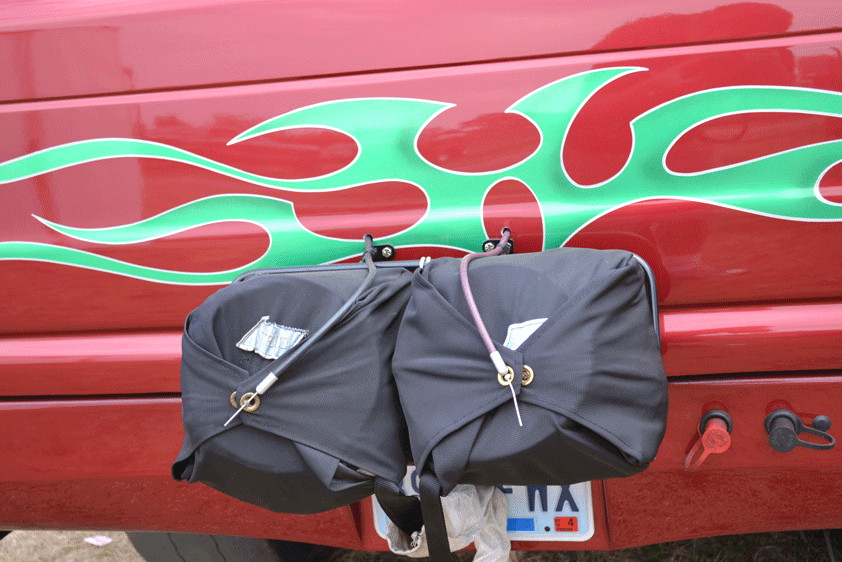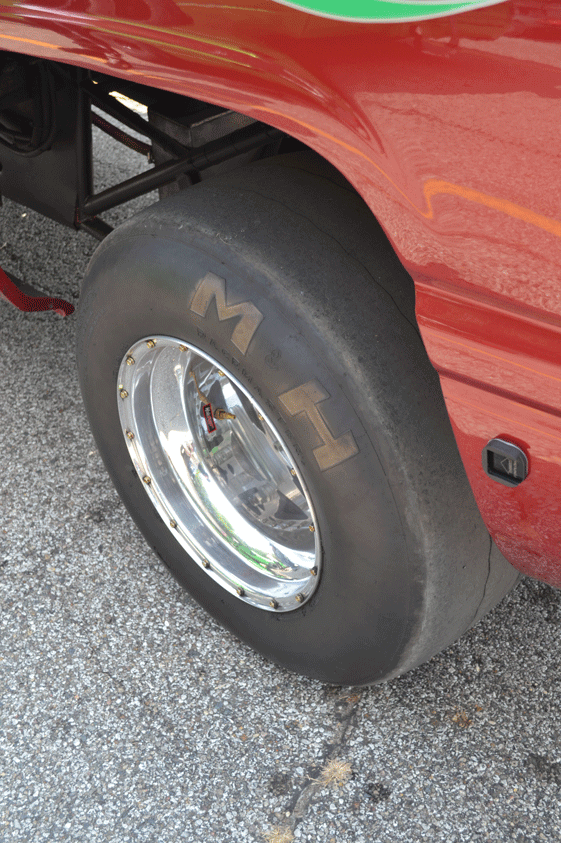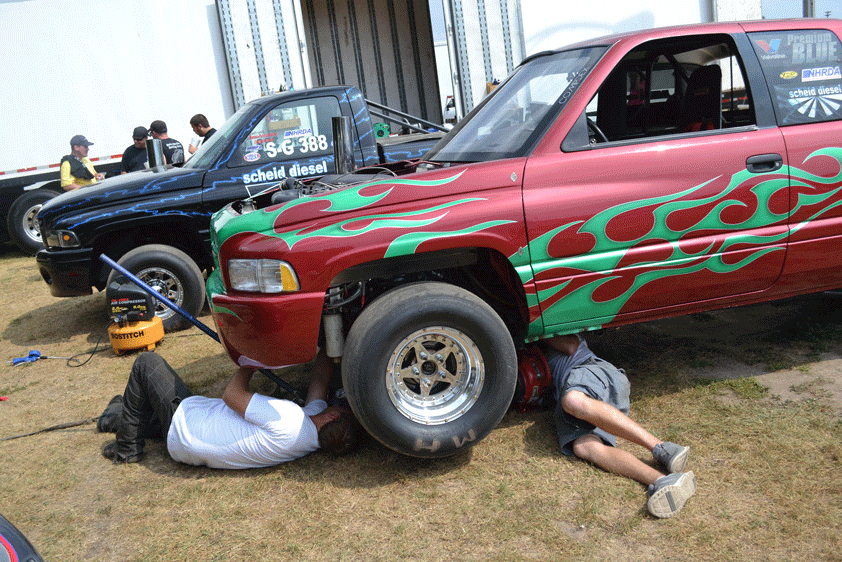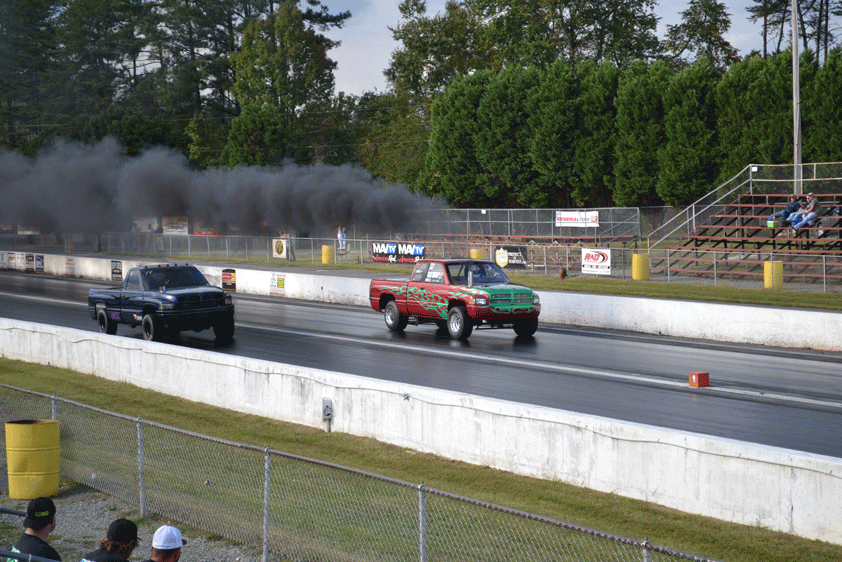 Like many of those at the top of a sport, Seth Sullivan decided that it was time to move on, and sold his insane Dodge just a few months ago, without an engine, to new owner Logan Yelton. Fortunately (for all of us) the final page of this story has yet to be written, as Yelton already has an equally serious sled-pulling powerplant installed, and is ready to keep the truck and its mechanical legacy alive. DW