Upgrades To Improve Your Towing Experience
Towing is serious business for which you own a serious piece of equipment. Those of you who tow for a living are all too familiar with trailer and truck tow ratings, hitch types and what the gross cargo weight rating (GCWR) of your truck means. You also know that your rig and trailer combined can't weigh more than this number, and why. If your towing endeavors are more of the recreational type, or you're simply new to hauling heavy loads behind your rig, make sure you research proper towing techniques. You can also get some pointers from your heavy hauling friends to get you started on the right and safe path. 
Regardless of your towing experience, there are always a few hardware upgrades on the market to improve your towing experience. These can range from directly towing-related items like hitches and brake controls to truck and trailer upgrades such as larger anti-sway bars and bigger fuel tanks that can improve both your towing quality and your daily drive in general. We've compiled a selection of some of these recommended upgrades for your reference.
Husky TS Weight Distribution Hitch System
The Super Quiet Center Line TS weight distribution hitches feature integrated sway control from Husky Towing Products to offer an improved towing experience. The Center Line TS combines weight distribution and sway control in a strong, lightweight design that delivers outstanding performance and is said to do it with significantly less noise than competing hitches. They are also significantly lighter than similar products.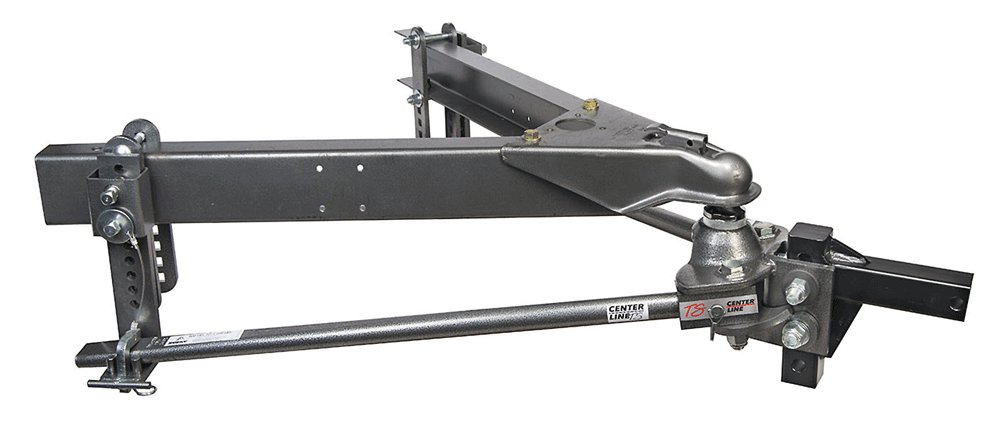 Load Leash For Cummins
PacBrake offers the P-67 LoadLeash Engine Brakes for owners of the 07.5-09 Dodge 6.7L Cummins. The LoadLeash works in conjunction with all the fine upgrade made by the factory to help with towing and provides an additional engine retard (slow-down) factor of about 150 horses. This results in a nearly double the braking power that the factory-installed VGT supplies.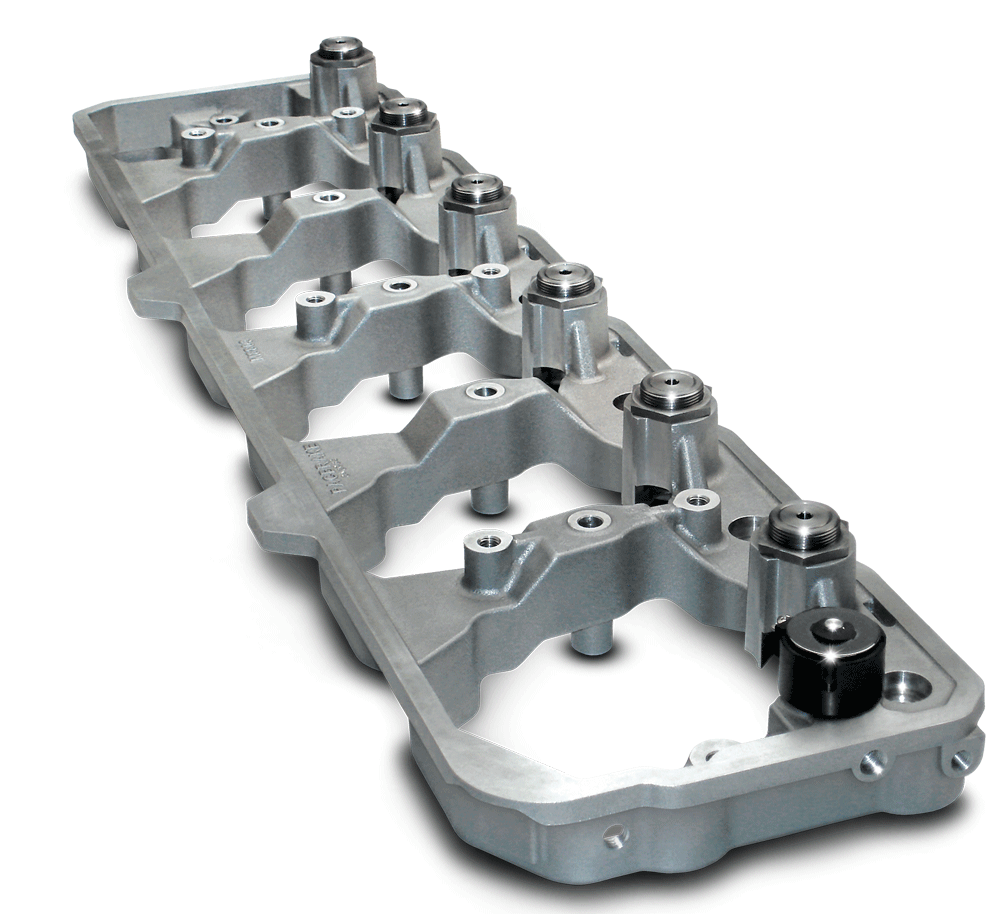 Tekonsha Prodigy P2 Brake Controller
If you have electric trailer brakes, you will need a trailer brake controller. The Prodigy P2 brake controller from Tekonsha is one of the most sophisticated brake controllers on the market today. If offers a tri-axis accelerometer for optimum trailer operation. The unit works with electric over hydraulic brake systems, and is designed with reverse battery protection for both vehicle and breakaway. Features include multiple mounting options, a digital display, self-adjusting and quick disconnect features plus a continual diagnostics check. The built-in '"Boost" feature allows users to apply more initial trailer braking power when towing heavier trailers. This is a proportional electric brake control for up to four braking axles and comes with a limited lifetime warranty.
Drop-In Fifth Wheel Hitch
Reese now offers their new drop-in 20K Fifth Wheel hitch for Ram 2500 HD and 3500 HD trucks with the OE tow package (factory-installed OE rail system). The Reese hitch is rated for a max of 20,000 lbs. and has a 5,000-lb pin weight rating. It also features the Reese Elite Series fifth wheel hitch head. This head incorporates a forged, single-piece, self-latching jaw that wraps around the king pin to ensure proper connection. It's designed to offer superior jaw to king pin contact for maximum security and minimum rattle. The hitch has a limited lifetime warranty.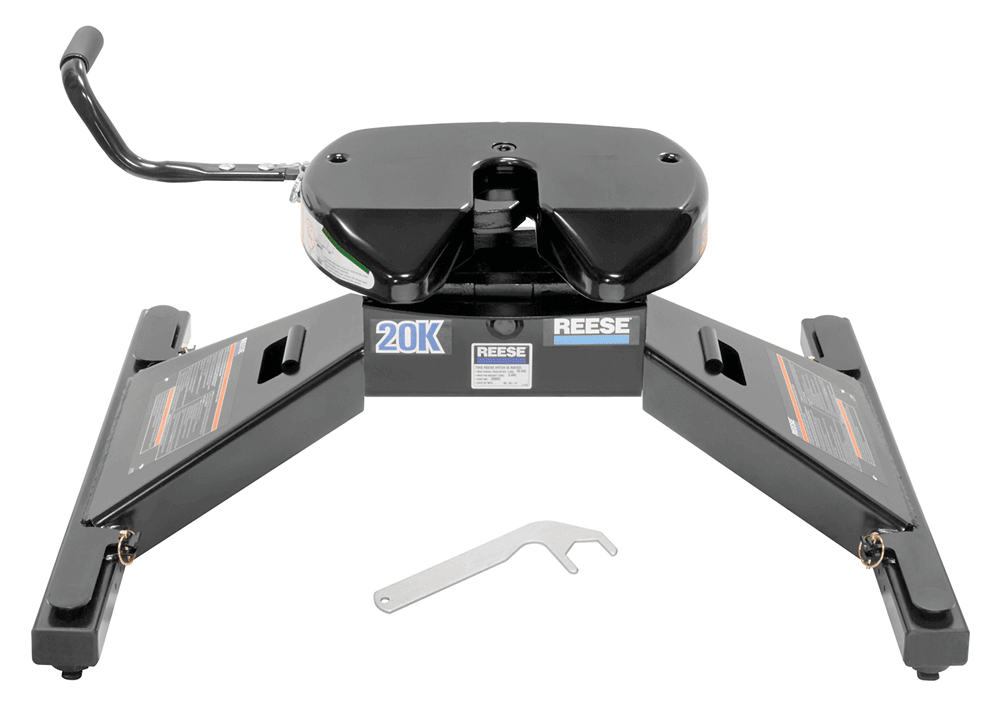 Hellwig Big Wig Sway Bars
To improve your towing experience, and even your unloaded drive, Hellwig offers their Big Wig line of sway bars. Seen here is their new unit for the four-coil rear suspension Ram truck, starting with the 2013 model year. This bar is made from 1 1/4-inch solid chromoly steel and is designed specifically for the heavy hauler. It complements the new Ram coil-sprung rear suspension and features a three-hole adjustable design. This allows for it to be tuned to match the specific load and driving style of the customer. Hellwig offers a lifetime guarantee on all metal components.

Towing Coupler Pin Lock
Securing your trailer is important. A determined thief can whisk away your trailer and load in no time even when hooked to your rig. One point of vulnerability is your ball coupler. The security solution is a BOLT Coupler Pin Lock. The weatherproof lock fits couplers from ½-inch to 3 3/8-inch and is adjustable in increments of 1/8-inch allowing for a snug fit in any size. The lock is designed to slide easily along the stainless steel pin and is engineered with no exposed shackle, helping further deter theft. It features a plate tumbler sidebar to prevent picking and bumping and its stainless steel lock shutter helps keep out dirt and moisture. The Coupler Pin Lock features a patented one-key lock technology, which streamlines travel by enabling the lock to be permanently programmed to the vehicle's ignition key—that means the driver can use a single key no matter how many BOLT locks are in play.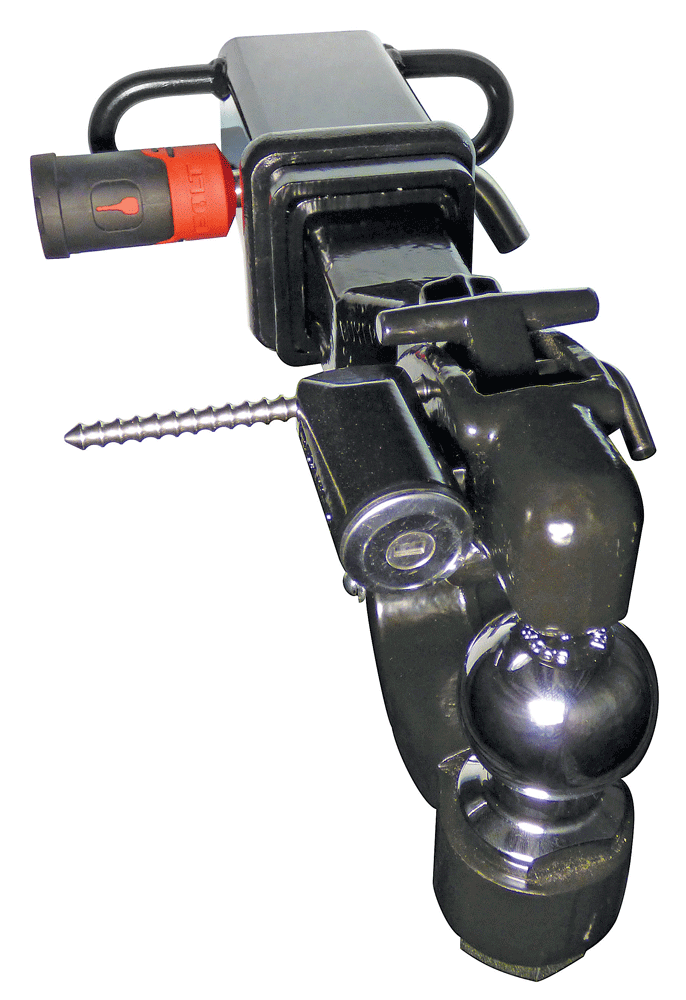 Twin Bed Tanks For Fuel And More
Titan Tanks now offers a dual in-bed tank for those that need to carry either fuel or other liquids. The 90-gallon L-shaped Liquid Transfer Tank and the 100-gallon Rectangular Liquid Transfer Tank are ideal for those needing to transport combustible and nonflammable liquids in a safe and secure manner. The 90-gallon L-shaped Tank is loaded with features and is available in three different configurations. It's constructed of durable, military-grade, cross-linked polyethylene and is corrosion proof, made with no welds and features two baffles (the 100-gallon tank has three baffles). Both can handle pumping rates up to 50 gallons per minute. The L-shaped tank can be paired with a 9-cubic foot aluminum utility box available in Bright or Black Diamond Aluminum.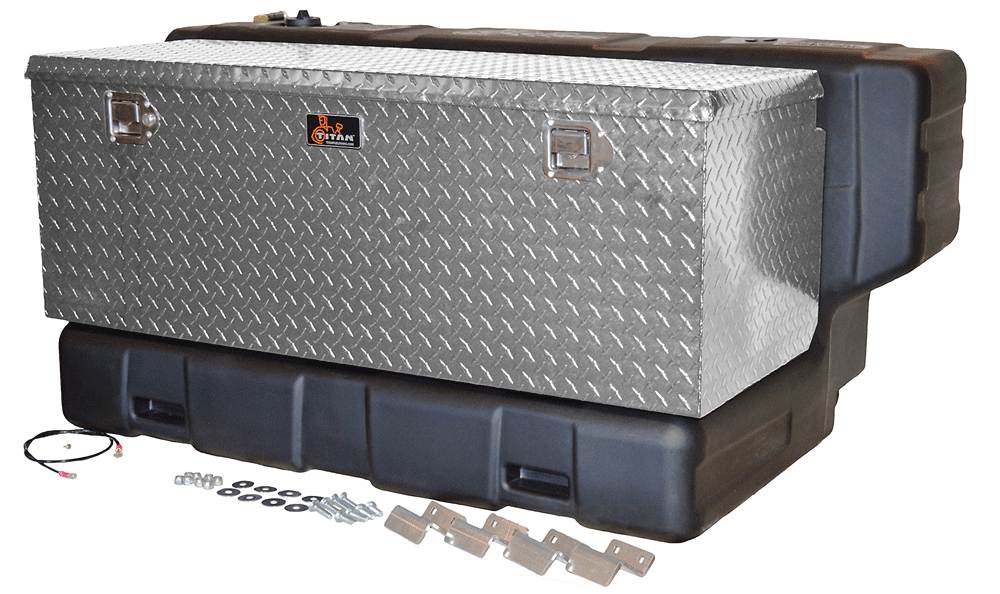 Dual-Disc Towing Clutch
Valair offers a dual-disc clutch for use in Dodge/Ram and Ford trucks with manual transmissions. This clutch is said to offer smooth engagement and holding capabilities up to 550 hp/1,100 lb-ft while maintaining a stock-like pedal feel and drivability. It's touted as a quiet clutch, in spite of the dual discs, thanks to a using a strap-driven floater plate. Features include a spring hub design, premium brass woven facings, billet floater plate and 3,800-lb diaphragm pressure plate. An HD roller pilot bearing and hardware for installation are included.
Pacbrake PRXB Exhaust Brakes
Available for Dodge, Ford and GM diesel trucks, Pacbrake's PRXB exhaust brakes provide stronger braking power, improved stopping distances and the greatest speed reductions of any exhaust brake available. The units feature an industry exclusive, true variable orifice that's said to provide a near constant backpressure throughout the entire RPM range. PRXB stands for "pressure regulated exhaust brake" and is a patented design. The PRXB is controlled by a "master" on/off switch that allows you to use it as needed and turn it off as required for noise-restricted areas.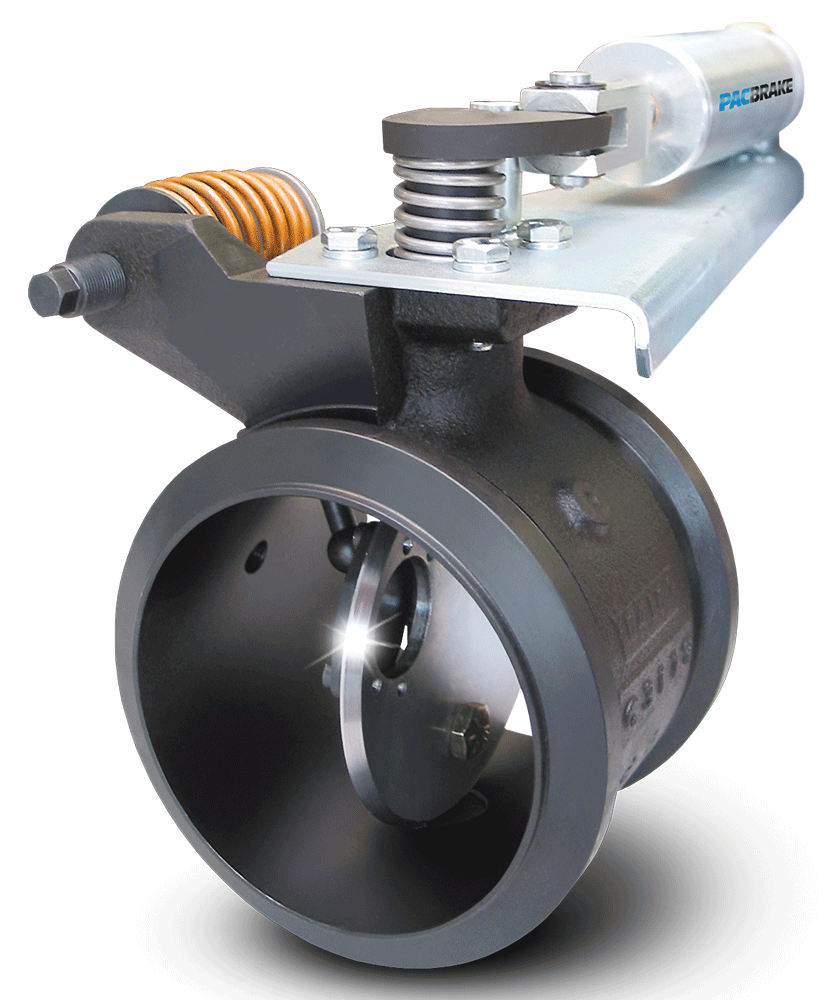 Dodge Ram 2500 Big Wig Air Suspension
Hellwig now offers a version of their rear air assist suspension for the 2014 and up, Ram 2500 trucks with rear coil springs. This kit adds 5,600 lbs. of level load capability and works in conjunctions with the factory rear coils. Hellwig claim a "largest in class" for the air bag size and state that these bags support the same weight as most other 2500 air bag kits for ¾-ton trucks, but do so with 30-40 percent less air pressure. Lower air pressure means a softer ride and less jacking of the rear end, especially when unloaded, meaning less fatigue for driver and passengers. The Big Wig air bags mount outboard of the factory coil springs and are a direct bolt-on kit, requiring no drilling to install. This air suspension system will help stabilize the load when towing or hauling heavy loads and the kit fits both diesel and gas model trucks.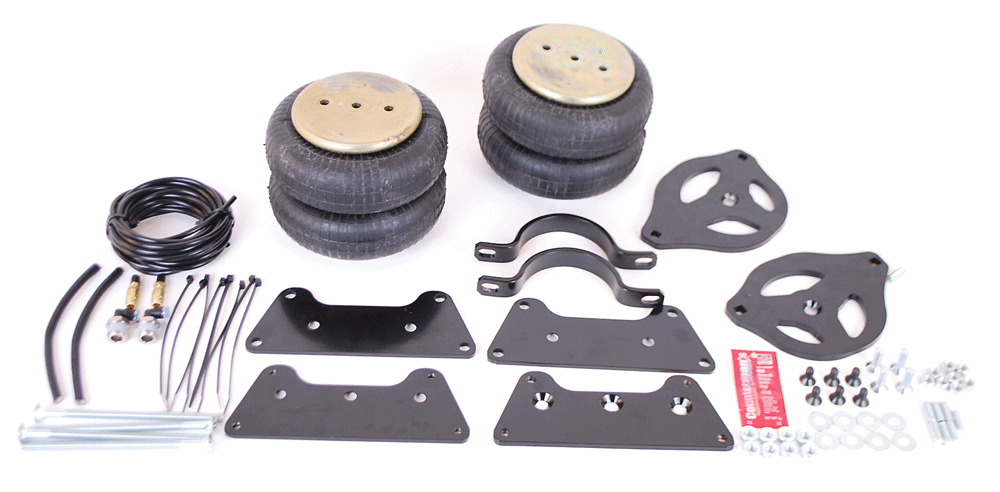 One Key Receiver Hitch Lock
BOLT Receiver Locks feature the company's patented one-key lock technology that's designed to permanently program the lock to the specific vehicle's ignition key. The Receiver Locks are plated with a cast zinc cylinder and case for superior corrosion resistance. They feature a durable, stainless steel pin; a rugged cover jacket and automotive-grade lock shutter to keep out weather and debris; and a six-plate tumbler sidebar that prevents picking and bumping.
Load Support For Ram 1500 EcoDiesel
Air Lift now offers owners of the new Ram 1500 EcoDiesel new load support solutions for heavy hauling and towing support. Air Lift has engineered two heavy-duty towing options featuring application-specific brackets and air springs. Air Lift's adjustable air spring kits ensure that weight is properly distributed to all four tires to maximize vehicle stability, safety and comfort. Working with the existing suspension, air springs improve braking and steering, eliminate squat and sway, and maintain ideal ride height. The LoadLifter 5000 and LoadLifter 5000 ULTIMATE are designed to provide additional support for the new five-link coil rear suspension system of the two-wheel and four-wheel drive Ram 1500 models. This new kit fits all Ram 1500 trucks from 2009-2015.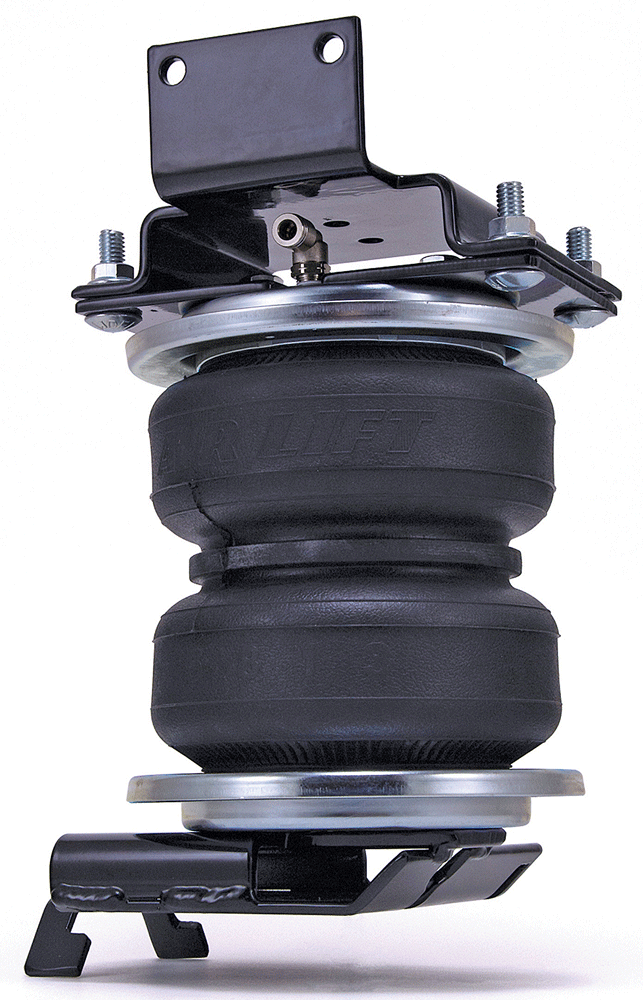 Performance Trailer Winch
Safe loading of a trailer is as important as how you tow it. One of the most difficult tasks is often rolling heavy items such as sled puller or race-only drag truck onto or into your trailer, especially when they're not running. Superwinch offers the new GEN III S series of performance trailer winches that are the solution to your trailer loading issues. These winches offer a controlled way to load and unload your heavy rig. The new trailer winches feature a winch line, rather than a winch rope. Winch line is high-tech synthetic that's stronger than steel cable and safer to use too. It's also lighter in weight and lasts longer than steel cable. Two models are available: the S5500WR, a 5,500-lb rated unit and the S7500, a 7,500-lb rated unit.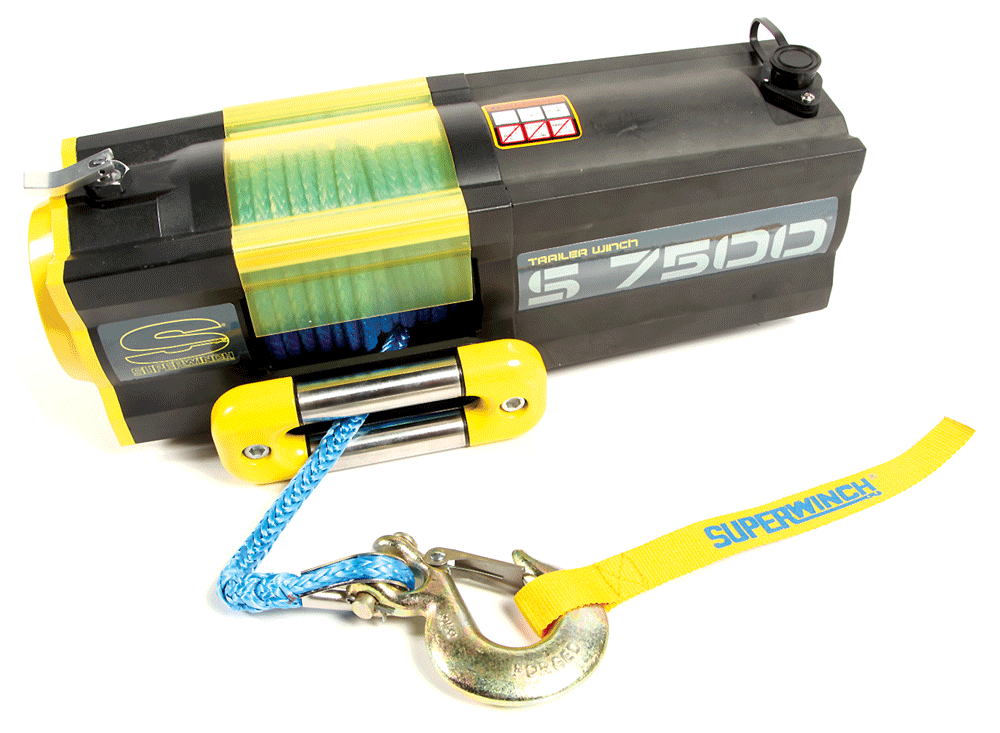 Tank And Toolbox Combo
The fuel tank and toolbox combo from Transfer Flow is a great accessory for any truck. These come in 30-, 40- and 50-gallon capacities for both gas and diesel rigs. When you need to carry gear securely and have extra fuel capacity for the long haul, these units are a great upgrade for the truck owner. The Transfer Flow tank features all-metal construction.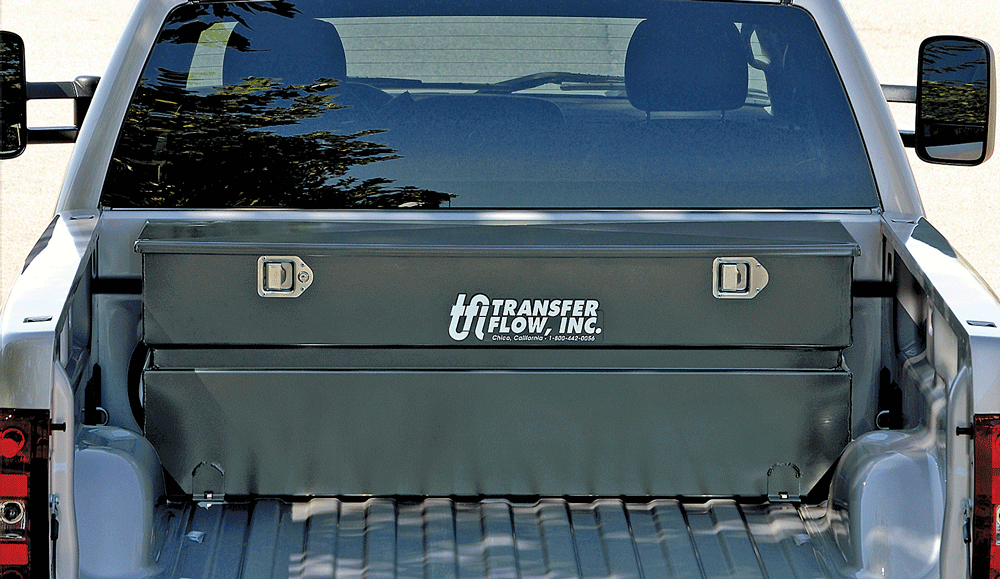 More Towing Power
Hypertech now offers the Max Energy 2.0 in a 50-state version. Perfect for towing and daily driving, the Max Energy 2.0 optimizes engine tuning for maximum horsepower, torque and performance. New features include the ability to reprogram the tire pressure monitoring system (TPMS) threshold when using larger than stock tires, a larger backlit LCD screen for easy navigation, plus quick, simplified installation, tuning and feature changes. Increased fuel economy, with users reporting 2-4 mpg gains, is another feature of the Max Energy 2.0. DW
[divider]SOURCES[/divider]
CEQUENT PERFORMANCE PRODUCTS Group
www.CequentGroup.com
(Parent for Bargman, Bulldog, Draw-Tite, Fulton, Hidden Hitch,
Pro Series, Reese, Tekonsha and Wesbar towing product companies)
Hellwig Products Company, Inc.
www.HellwigProducts.com
HUSKY TOWING PRODUCTS
www.HuskyTow.com
Hypertech
www.HyperTech.com
PacBrake
www.PacBrake.com
STRATTEC Security Corporation
www.BoltLock.com
Superwinch
www.SuperWinch.com
Titan Fuel Tanks
www.TitanFuelTanks.com
Transfer Flow, Inc.
www.TransferFlow.com
Valair Performance Clutches
www.ValairInc.com