A 600+ Horse '97 F-250 on Super-Duty Axles
Forty thousand miles in 14 years. Yeah, you could say Andy Inman's '97 F-250 is his "baby." The ultra-clean OBS Ford is a rare gem in a world where these trucks are getting harder and harder to find—and the fact that it sports late-model Super Duty axles and suspension makes it even more unique. But this square-bodied beauty packs more than late-model running gear—the 7.3L Power Stroke under the hood cranks out roughly four times the power it did when it left the factory.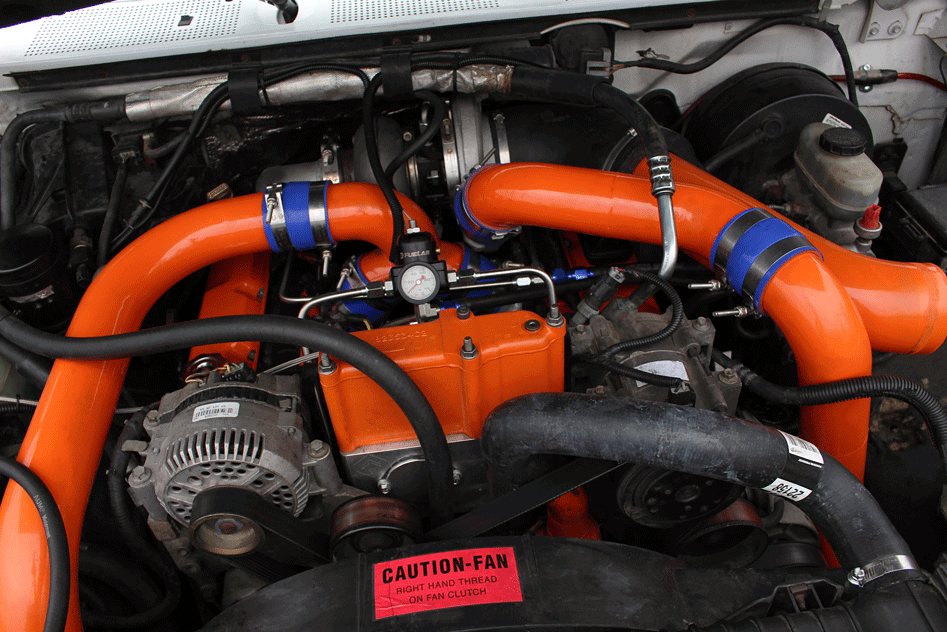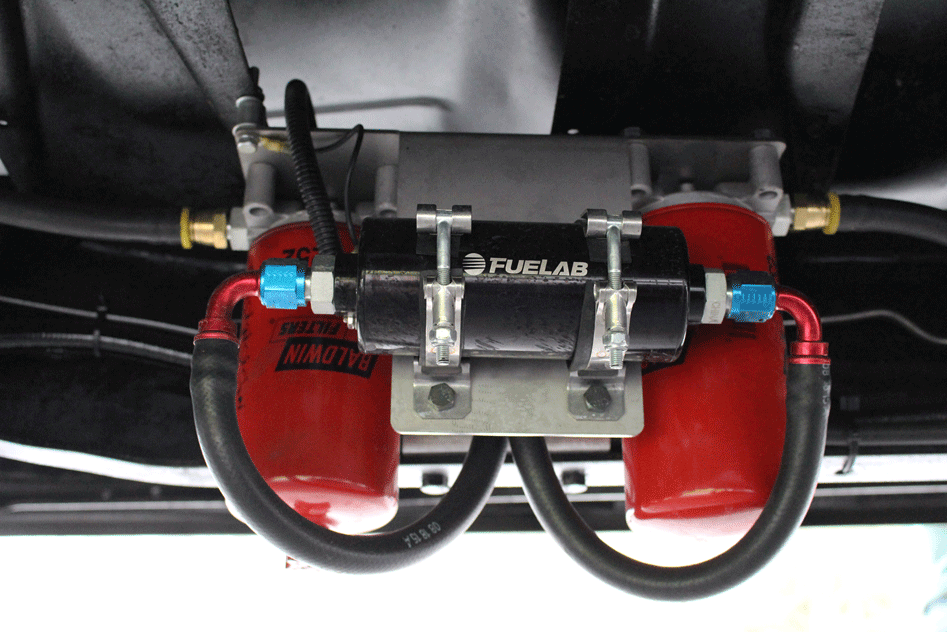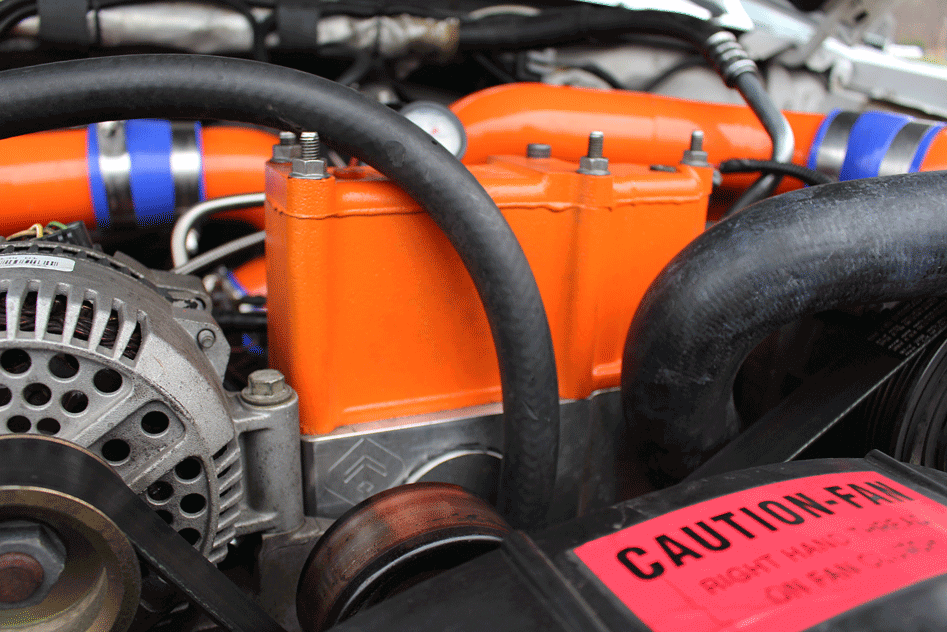 The Score
Back in 2003, Inman was eager to build a '94.5-97 Ford. His one stipulation was that it had to be a short-bed model with a solid front axle—a truck Ford didn't build during this era. Opting to swap a Dana 60 under a ¾-ton rather than perform a short bed conversion on an F-350, Inman purchased his crew cab F-250 in bone stock form and with 113,000 miles on the odometer. Almost immediately, he had the Dana 50 TTB on the scrap pile and a Dana 60 in place. A 4-inch BDS Suspension lift and 35-inch mud terrains would follow.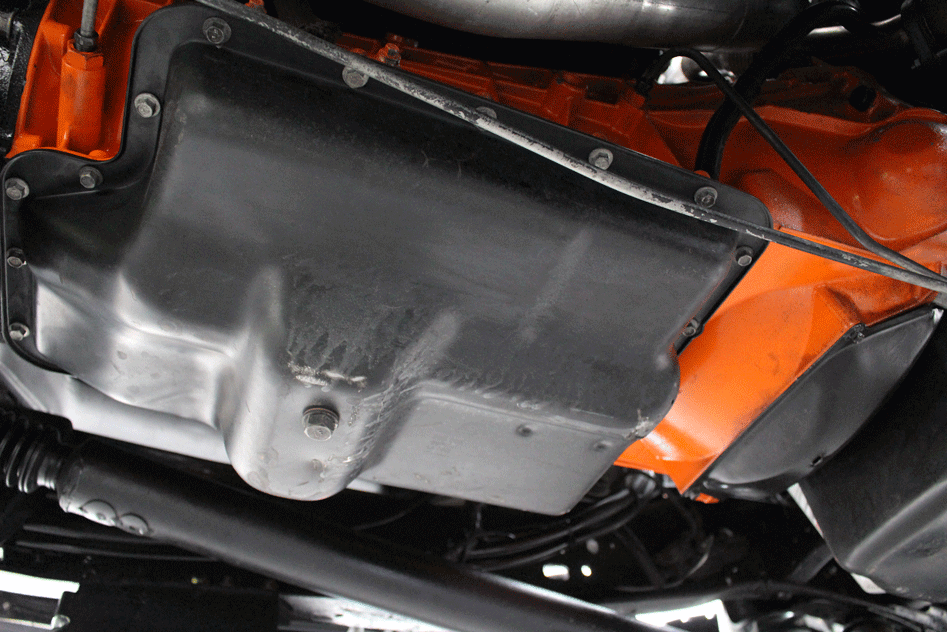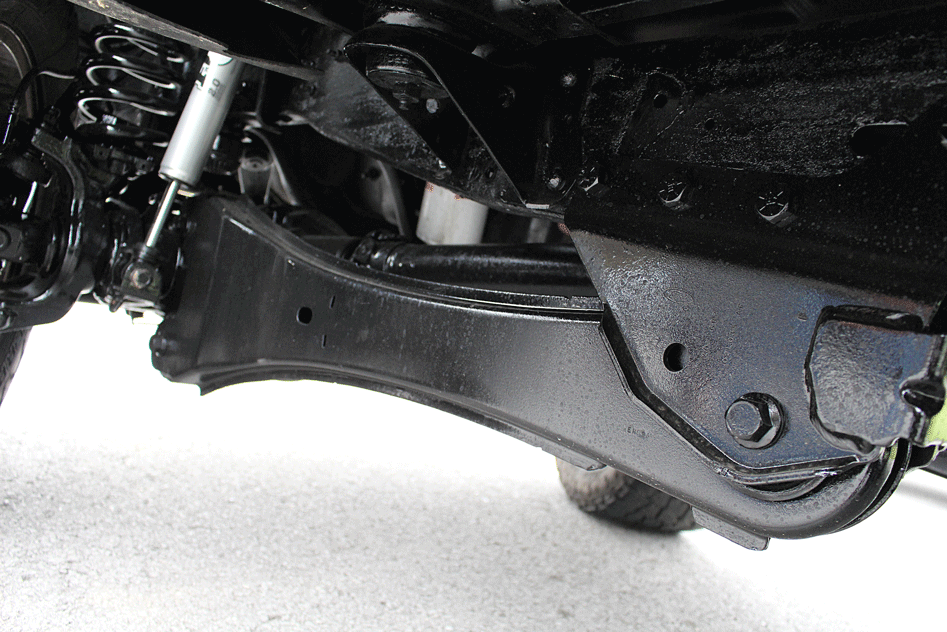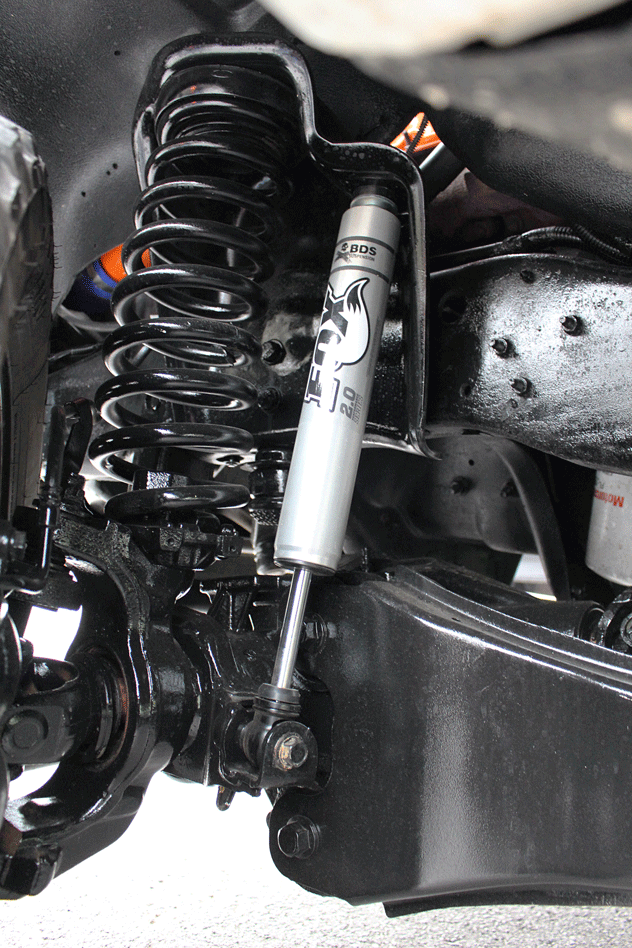 600+ HP 7.3L
After living in the 400rwhp range for several years— courtesy of a set of 160/30 injectors, an electric fuel system, and a Dominator 66 drop-in turbo—Inman has since upped the ante considerably. While the factory forged-rod bottom end is still being utilized, 300cc, 200% nozzle hybrid injectors from Unlimited Diesel Performance now sit above each cylinder. Inman stepped up his high-pressure oil game as well, in the form of Full Force Diesel's dual high-pressure oil pump system. A full competition fuel system from Irate Diesel Performance ensures plenty of diesel is always on tap for the hungry injectors.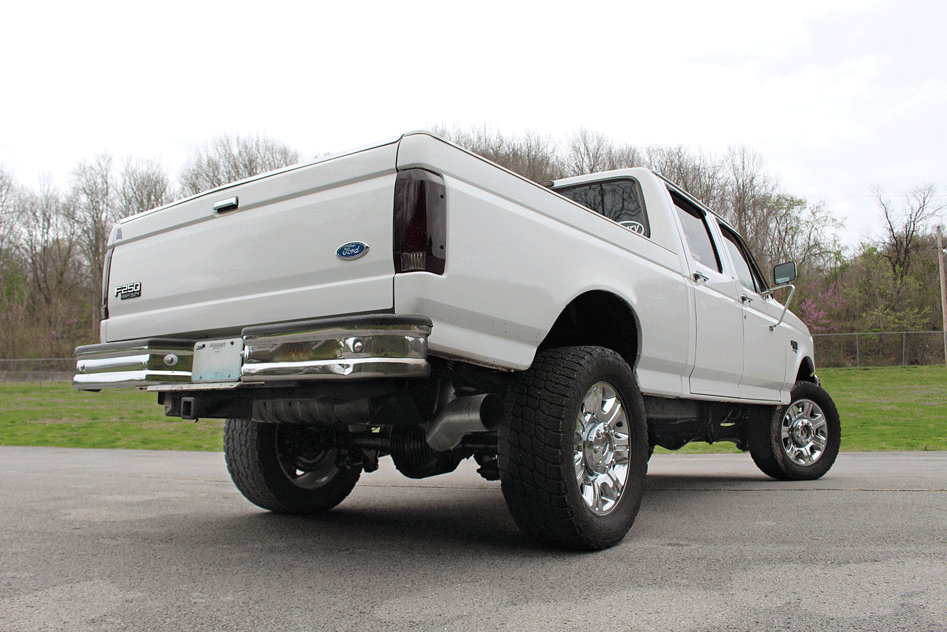 CFM Increase
Allowing the 7.3L to breathe better, Inman installed a T4 turbo mounting kit from Irate Diesel Performance, complete with 3-inch intercooler pipes and intake plenums. His turbo of choice was a 76mm BorgWarner S400 that was built with street-ability in mind but that could support north of 650-rwhp if Inman needed it to. The truck's exhaust begins with a 3-inch Irate downpipe and transitions into a fully-welded 5-inch Diamond Eye system.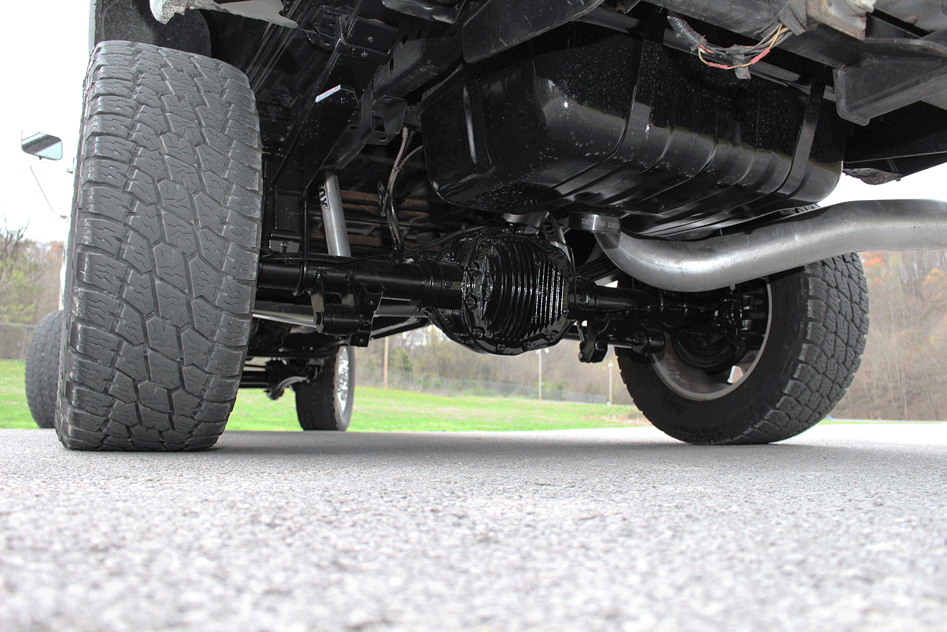 Stage 3 E4OD
For the transmission to handle upward of 1,200 lb-ft of abuse, Inman turned to nearby Dorsey Diesel for one of that company's Stage 3 E4ODs. Incorporating a Torque Converter Technology triple-disc converter, billet input shaft, GPZ clutches, and a modified pump and valve body into the build, the four-speed automatic is fitted with arguably the best aftermarket components you can buy. Along with the transmission, Dorsey Diesel took care of all the truck's custom tuning needs (available via a Hydra Chip from Power Hungry Performance). So far, a conservative 2.6 millisecond tune allowed Inman's F-250 to clear 626-hp and 1,187 lb-ft on the chassis dyno.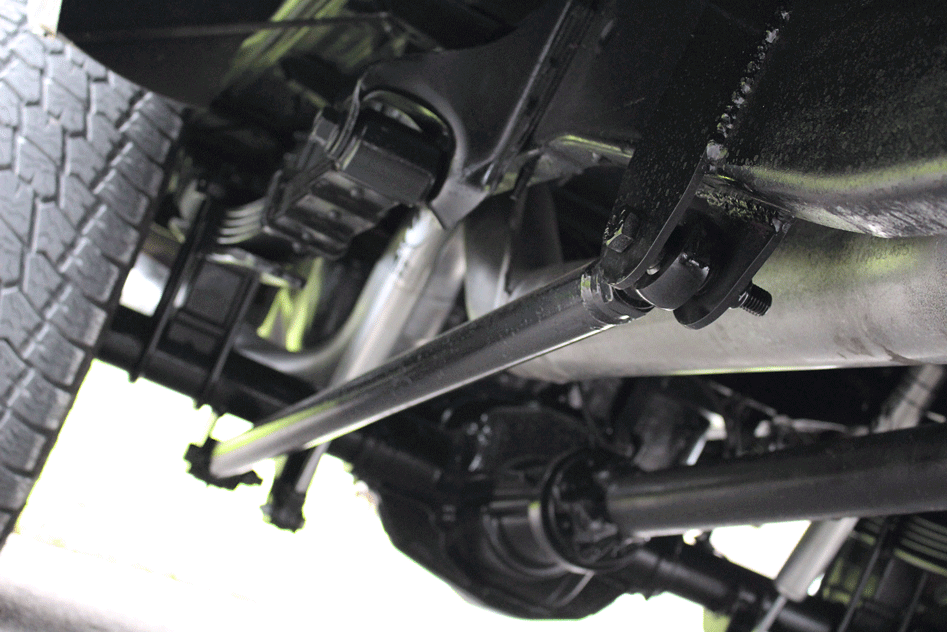 '08 Axles & Suspension
Most recently, Inman improved the ride quality of his OBS tenfold by adding a set of '08 Super Duty axles and suspension. Thanks to the help of friend, Johnny Pettus, the Dana 60 and its respective coil spring, radius arm front suspension was underneath the truck in two days' time. While most of the steering components from the '08 donor swapped over, an '05 steering box was sourced and an adjustable track bar from BD Diesel was added. An '08 rear Sterling 10.5 and leaf springs would also be installed, replacing the factory 10.25 unit. Thanks to the Super Duty axles and top-of-the-line performance parts, Andy Inman has effectively ushered his ultra-clean OBS into the modern age—an era where ride comfort and big horsepower go hand-in-hand.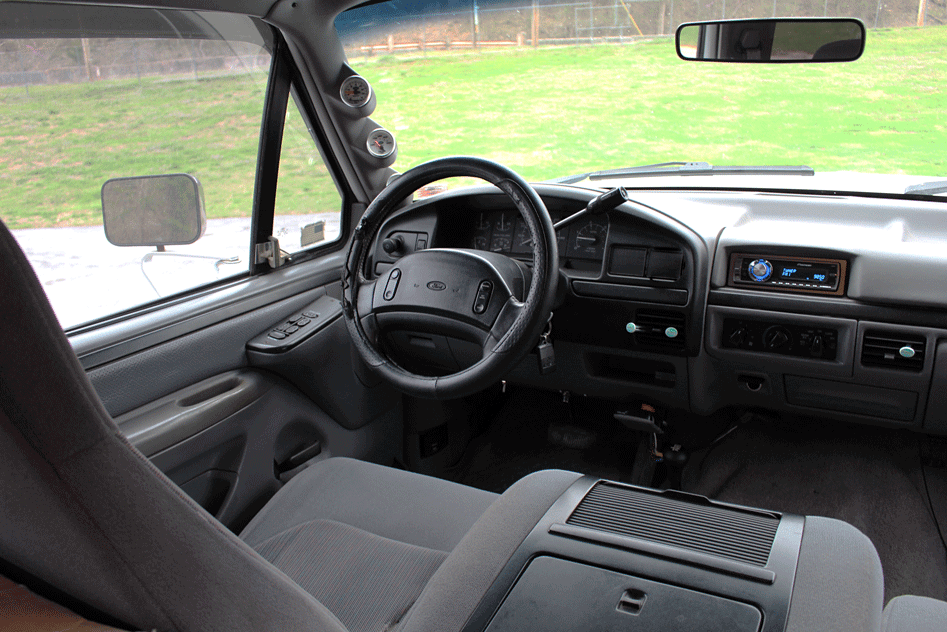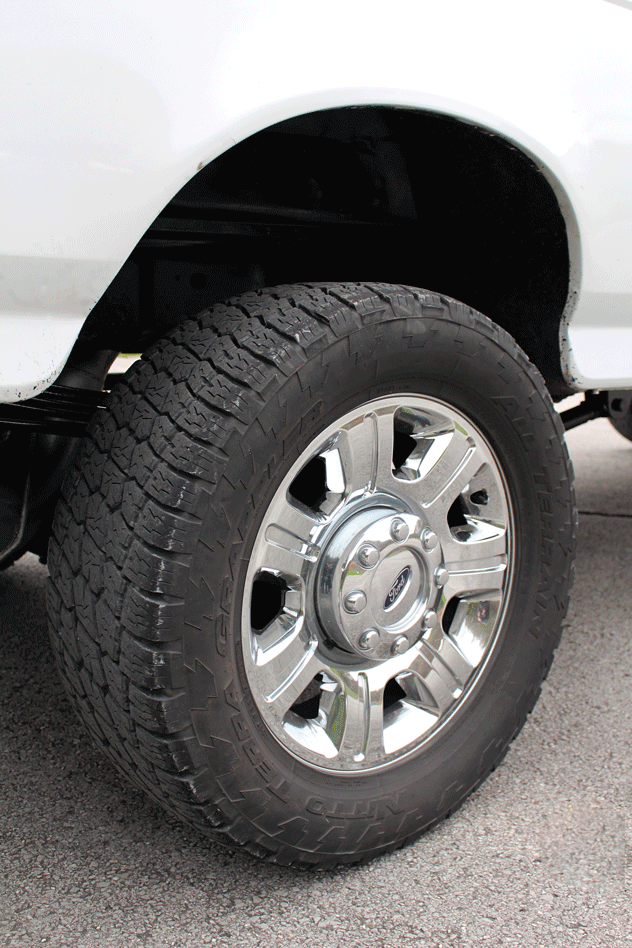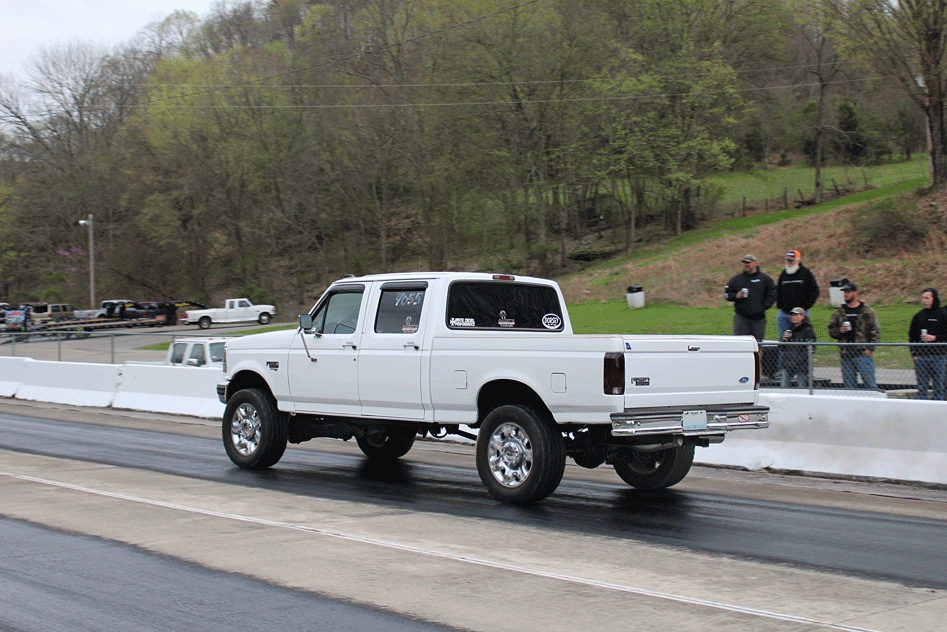 "THANKS TO THE SUPER DUTY AXLES AND TOP-OF-THE-LINE PERFORMANCE PARTS, ANDY INMAN HAS EFFECTIVELY USHERED HIS ULTRA-CLEAN OBS INTO THE MODERN AGE."
In the process of combining old school looks with a plusher ride and respectable horsepower, Inman managed to build a work of art that's also a blast to drive. And given that Inman performed all the work at his own facility, Andy's Garage in Park Hills, Missouri, he has the satisfaction of saying the truck is owner-build. DW