Merchant Automotive West Michigan Sand Drags
Drag racing on a groomed sand track may be a new concept to some, but in parts of the US with access to sand dunes, it's a rite of passage—be it running against your cousin on a pair of ATVs or blasting off the line with a full-blown dragster on paddle tires. The power, versatility and just plain fun of diesel trucks lends perfectly to sand drag racing, which led the team at Merchant Automotive in Zeeland, Michigan, to host their second annual Battle of the Diesels sand drag race at the West Michigan Sand Dragway over the 2015 Memorial Day weekend. They hoped to bring in a larger crowd with more spectators and competitors this year, but the weather did not cooperate, as overcast skies hovered above and brought rain on and off throughout the day.
"Once again Battle of the Diesels raised money and awareness for the AT Children's Project to help children and families of those with Ataxia-Telangiectasia"
Wet Dunes
Fortunately, racing on sand is not adversely affected by rain, and the track held up well, even if the spectators (and this Diesel World photographer) got a little soggy. But despite the gloomy forecast, the crowd was only a little smaller than last year's event, and the competitor count was about the same.
Racers were grouped into one of two classes: DOT, for those running street-legal tires, and NON-DOT, for racers that opted to run specialty sand tires with paddles or scoops to cup and dig through the loose sand. The races were standard heads-up races, where the first truck to break the beams at the top end of the 300-foot drag strip was declared the winner—provided he didn't red-light by starting early. There was a $500 purse for each class, with $400 going to the winner and $100 to the runner up.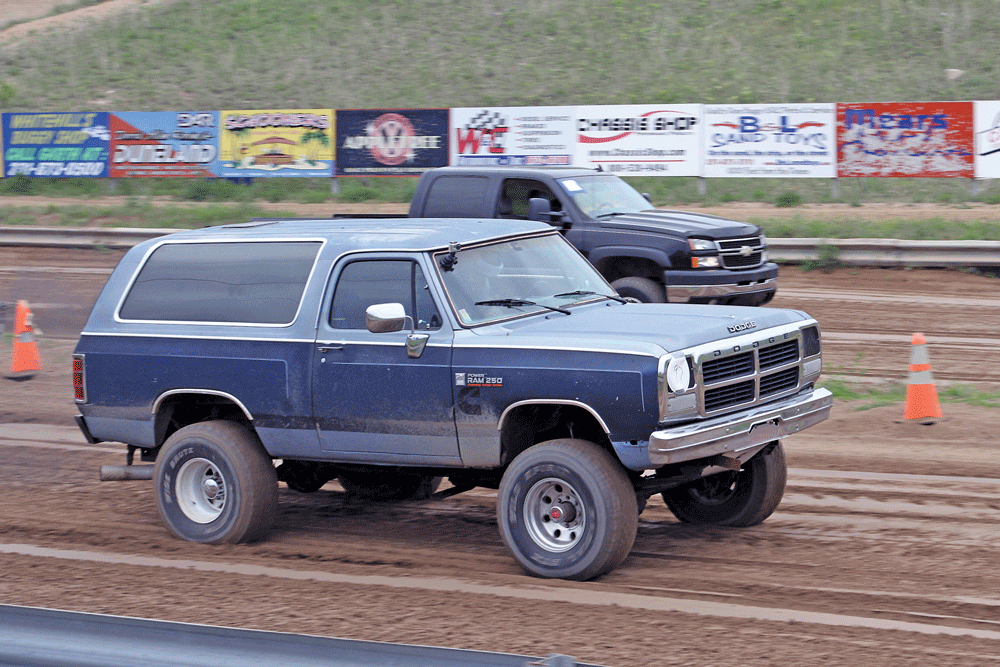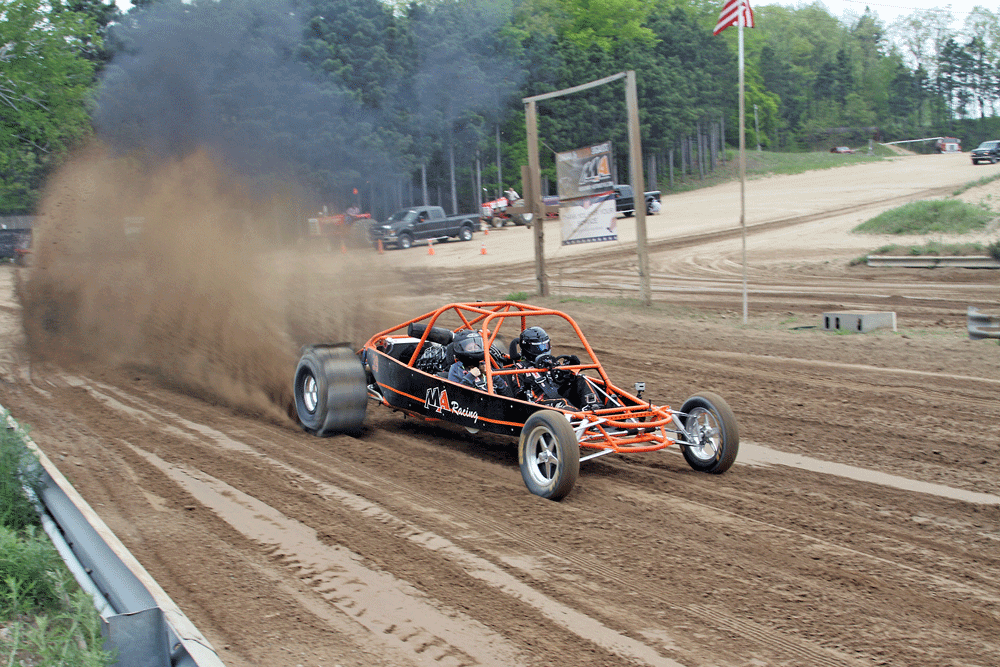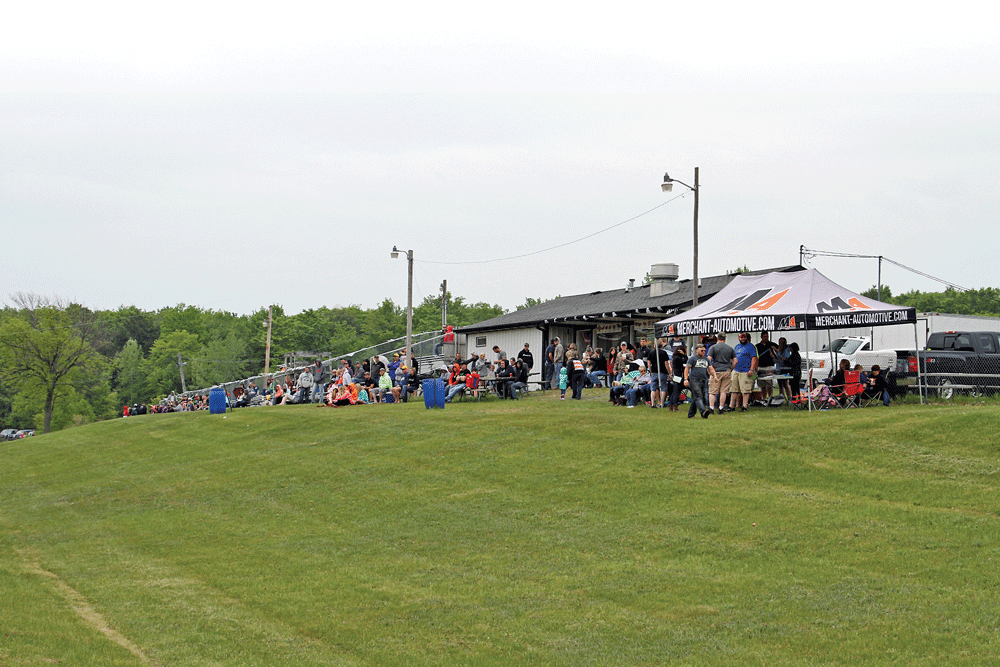 For Charity
Once again Battle of the Diesels raised money and awareness for the AT Children's Project to help children and families of those with Ataxia-Telangiectasia (A-T for short). A-T is a rare genetic disease that attacks children, causing progressive loss of muscle control, immune system problems and a high rate of cancer. Several ATCP volunteers were on hand throughout the event, along with "Producer Steve" McKiernan, a personality of the syndicated morning radio show "Free Beer & Hot Wings." McKiernan raced Joe Beaudoin's 2003 GMC Sierra 2500 HD—cutting a near perfect light on one occasion—and made it to the semifinal round before being eliminated.
In addition to sponsoring the event, the crew at Merchant Automotive had their Duramax-powered sand rail dragger on hand. Spectators could enter a raffle for a ride-along, with proceeds going to the ATCP. Nick Beaudoin made several passes throughout the day with raffle winners strapped into the passenger seat,
where they experienced an amazing sub-4-second ride at nearly 90 MPH sitting just a few inches off the sand. A second raffle was also held to benefit ATCP with various T-shirts, glasses and other gear for those who wanted to give to the charity but didn't feel up to taking a ride in the rail.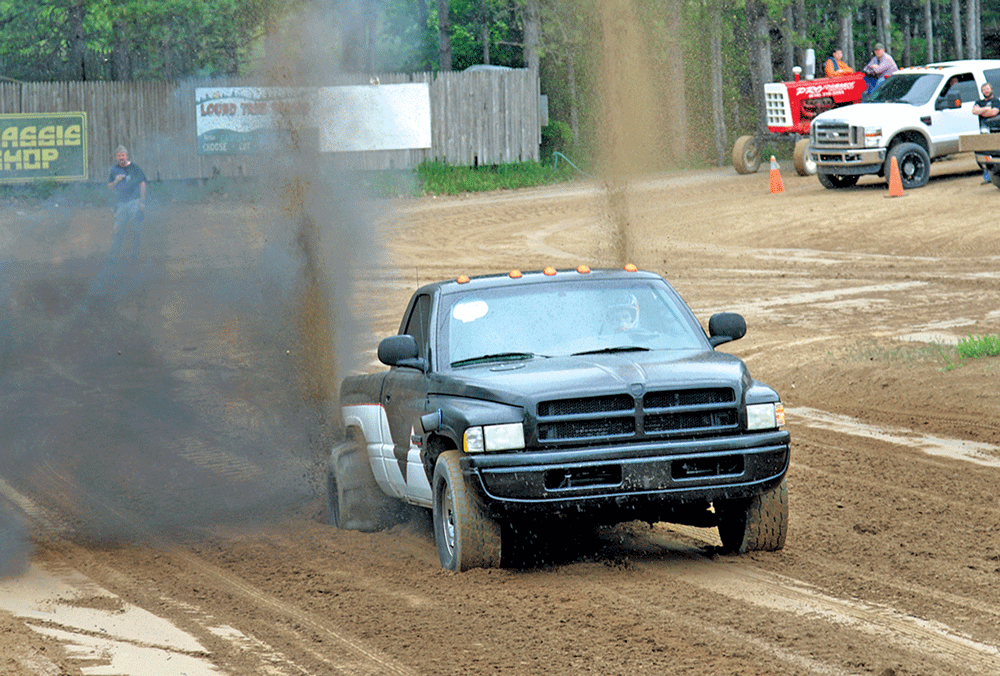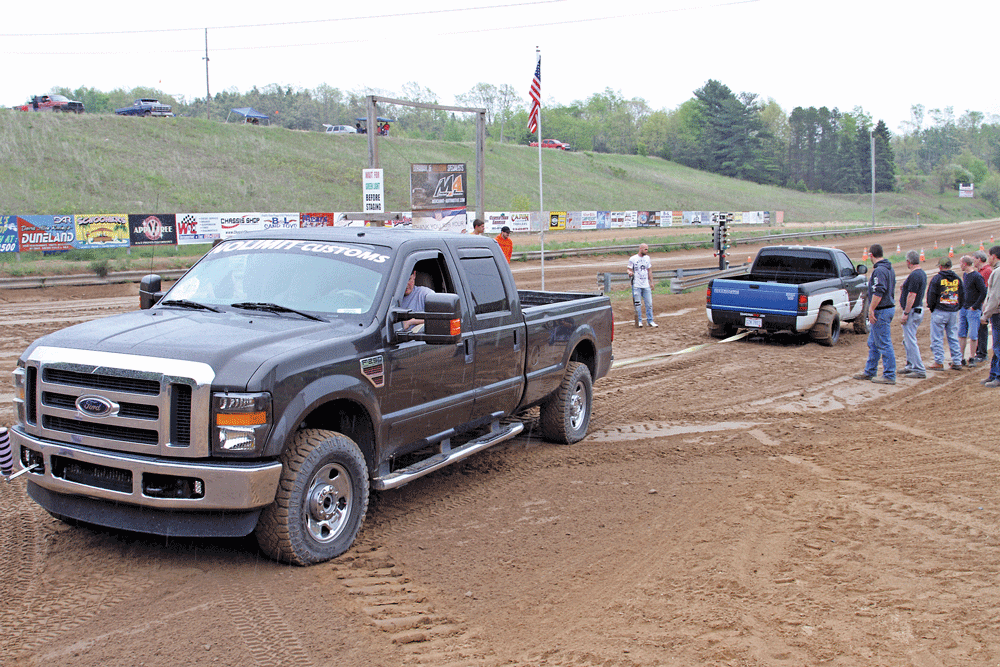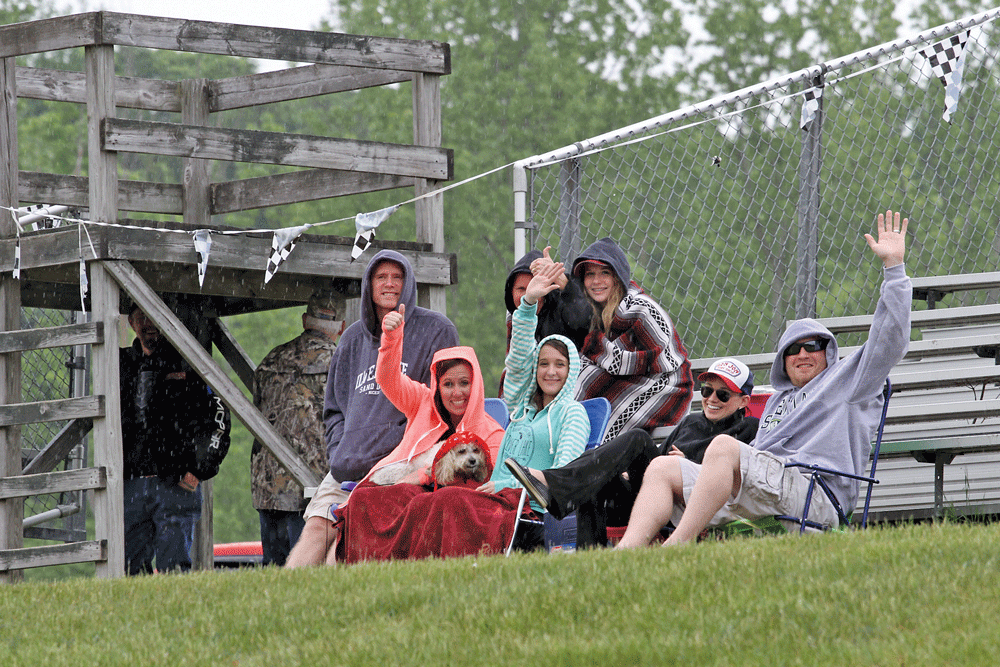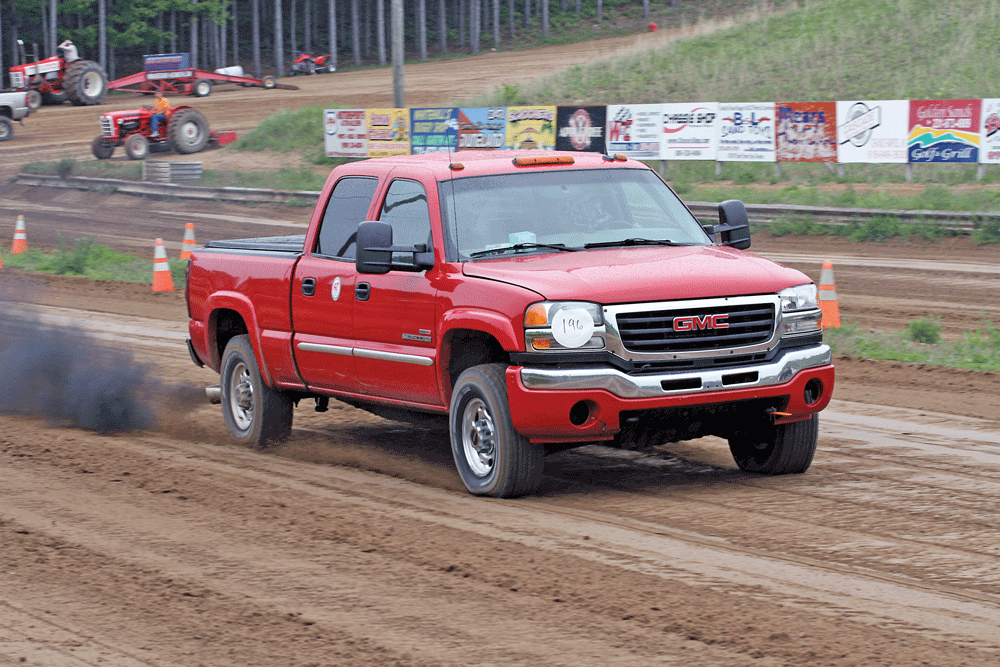 The Races
While there were only three entries in the NON-DOT tire Class, that didn't mean they wouldn't put on a good show. Justin Kennedy clearly had the truck to beat with his 2000 Dodge Ram clocking in high five-second passes at nearly 60 MPH. He took the NON-DOT Class win over Lucas Sparks and his 2008 Ford that was also entered in the DOT Class running a different set of rear tires.
The DOT Class was a much more competitive field with representation from all of the diesel truck manufacturers battling for the win. To offer more racing action and opportunities to the racers, there was a loser's round held after the first round to give them a chance to race their way back into the field. We saw passes as slow as low 7 seconds and as quick as the high 5-second range, with Bucky Raspotnik taking the class win with consistent low-6-second passes throughout the day in his 2006 Chevy. Like the NON-DOT Class, a 2008 Ford finished in the runner-up position, but this time, it belonged to Frank Jungnitson.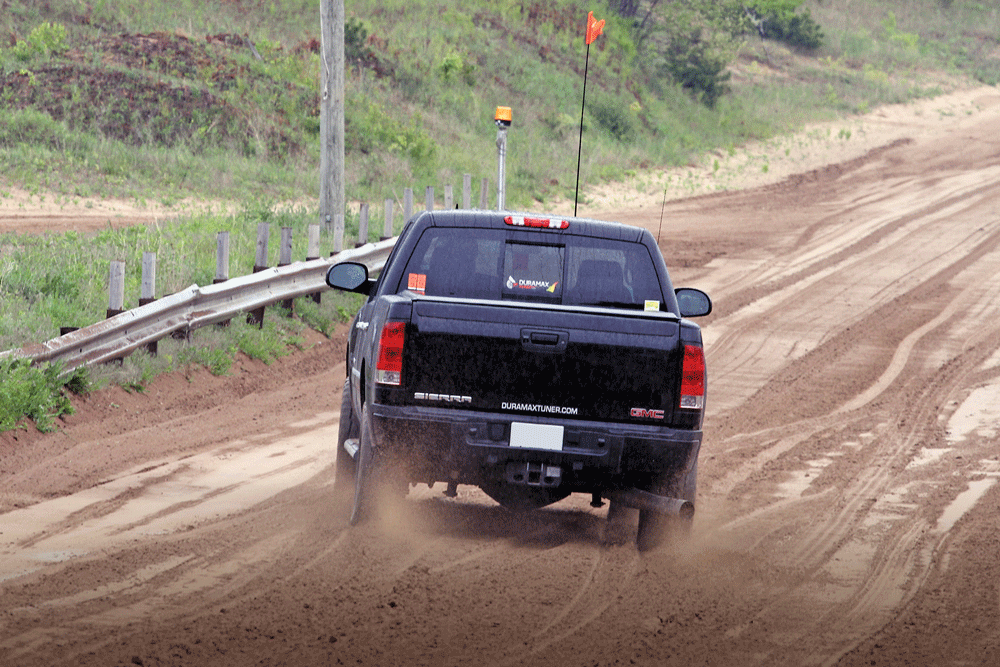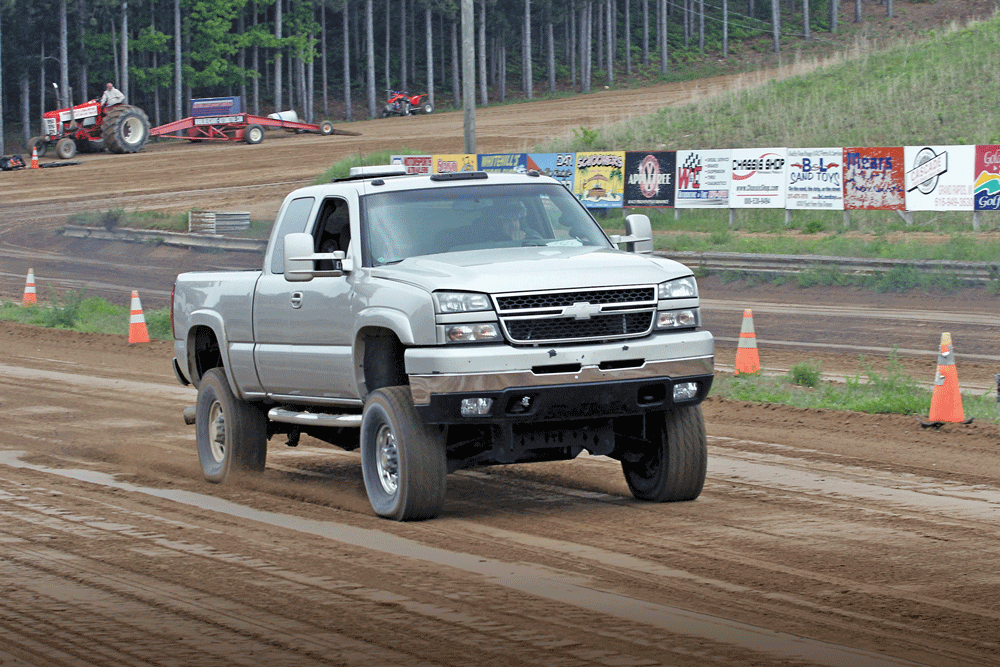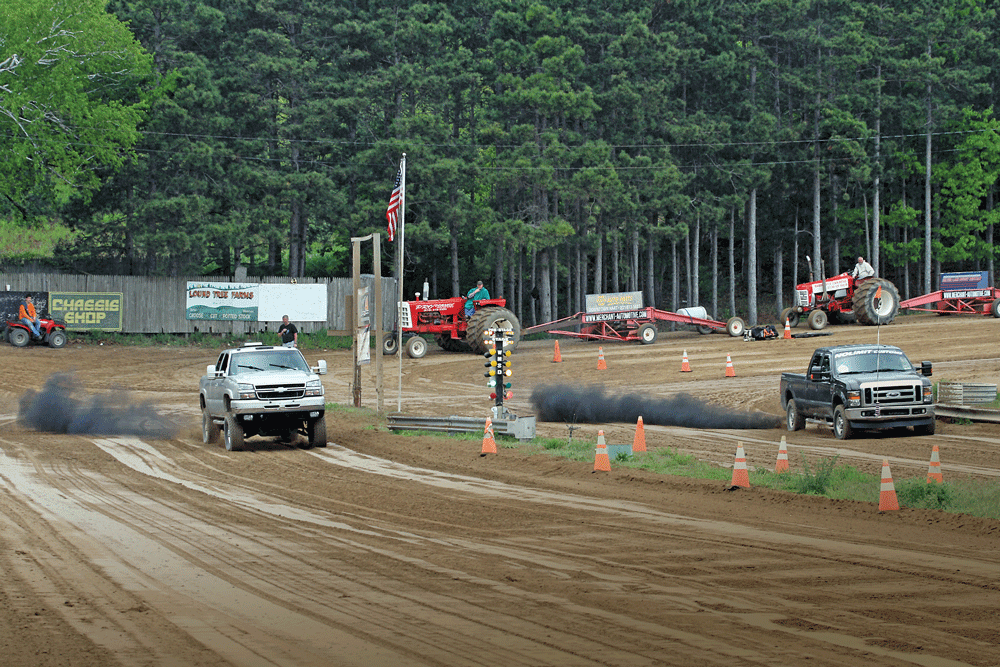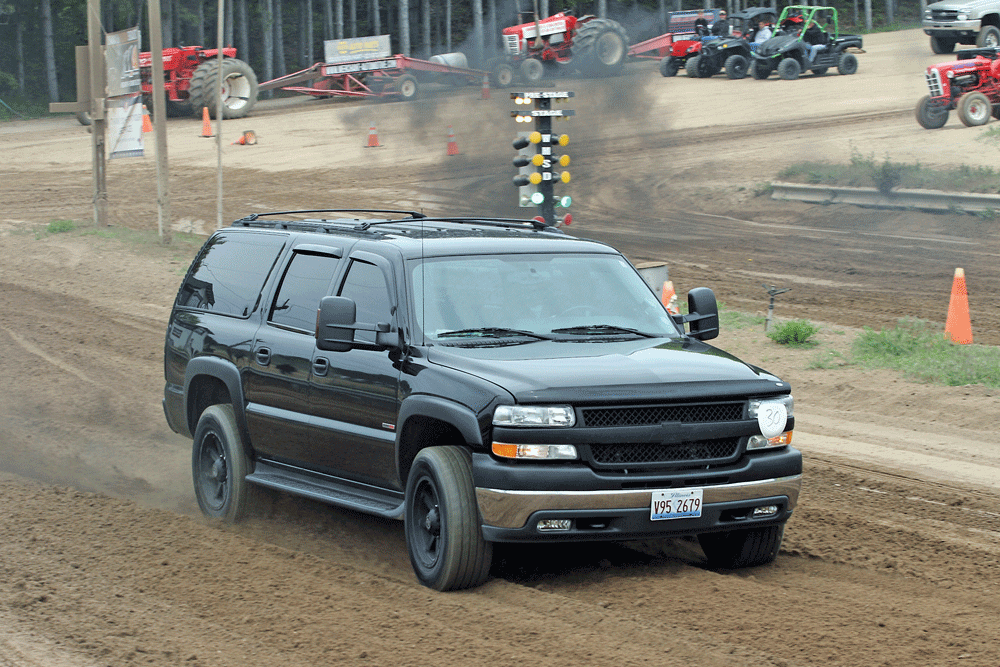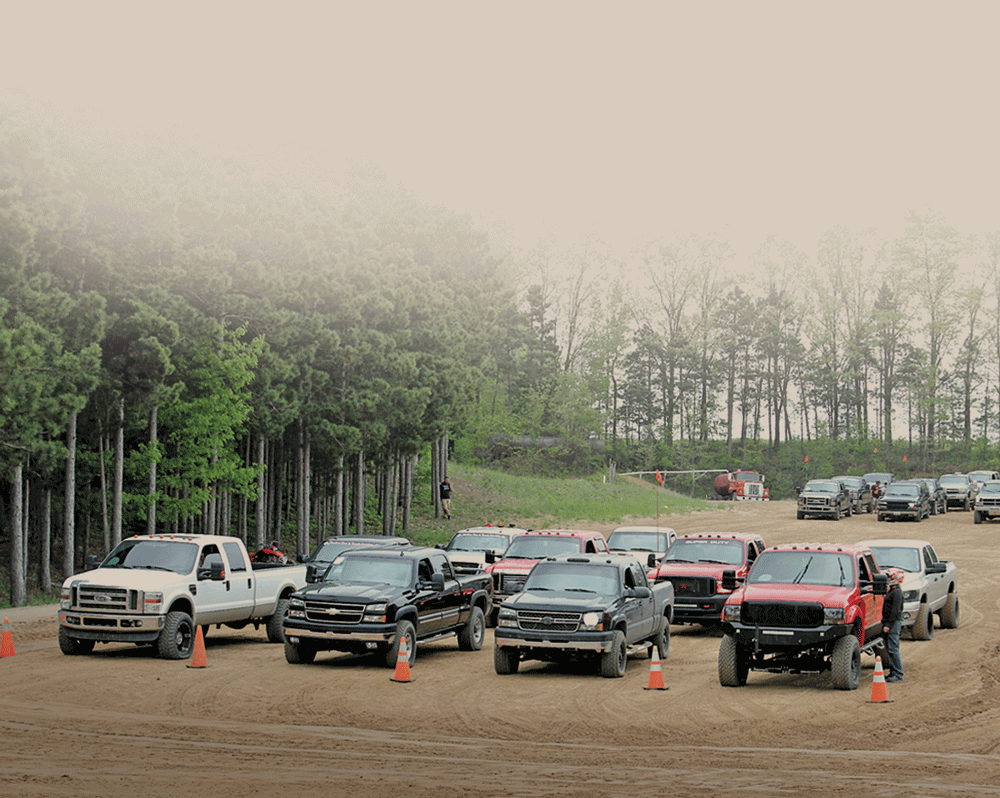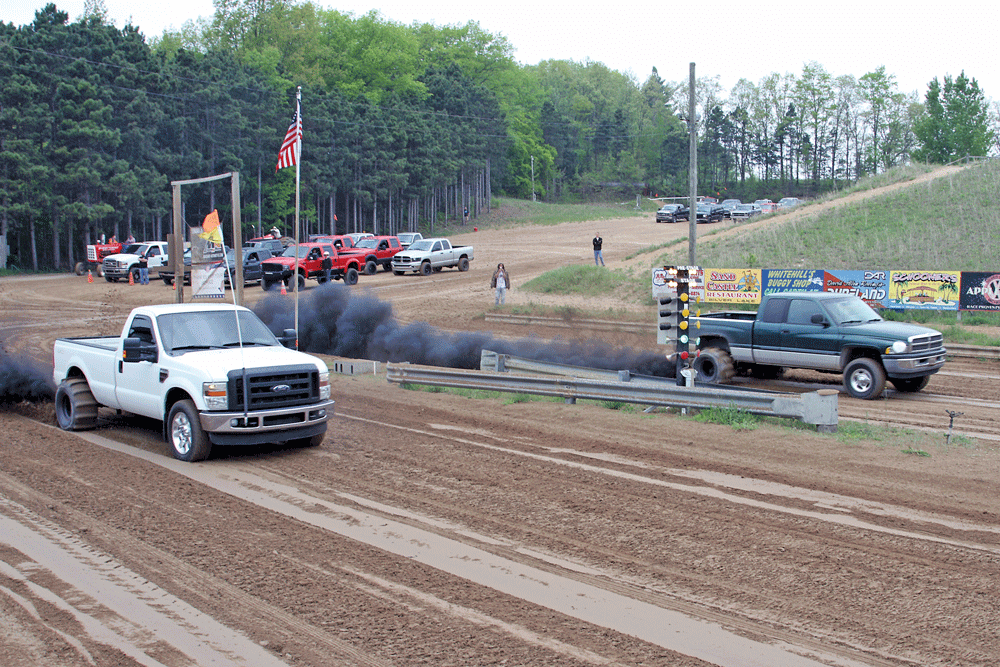 Results
While the liquid sunshine did put a slight damper on the second annual Battle of the Diesel's event everyone that was there had a great time. We hope next year will have warmer weather along with a bigger crowd and more competitors. Even if the wet stuff should happen to fall again, remember that the sand drags can go on even in the rain, so bring your truck out and have fun at the track—we'll be there and hope to see you too. Just be sure to tell them that your friends at Diesel World sent you.  DW
SOURCES
Merchant Automotive
866. 399. 7169
Merchant-Automotive.com
West Michigan Sand Dragway
231. 873.2778
SandDragways.com