1500hp in a 3,600-pound package
Drake Swett, the owner of Total Performance Diesel in Santa Rosa, California, likes drag racing. He likes it so much in fact, that he was able to knock off an incredible 9.78 at 139 mph in his 7,000-pound, four-door longbed Cummins. Not impressed? Well, that was back in 2010, and even today only a few full-size four-door trucks have ever been faster.
Although the truck was powerful and fast, there was a big problem: weight. The big Dodge ate transmissions like candy, breaking shafts, frying converter clutches, exploding drums, and burning clutches. "Sometimes I wouldn't even make it around the block on a test drive," Drake recalls. After taking the transmission in an out more than 200 times in just a few years (Drake is stubborn), and trying shafts of every material known, Drake finally just decided to go light.
The Solution
What you see here, has been a 5 year project that Drake started back in 2011 with the help of a few buddies. The truck is based off of a '96 Dodge 1-ton, so the frame, body, and suspension started out as traditional diesel hardware. Since Drake's first truck was four-wheel drive, he had gotten used to hard launches, and wanted to keep things that way. Towards that end, the rear of the truck was back-halfed by Dow Brothers Race Cars in Sacramento, California, and designed so that mammoth 34.5×17-inch tires would fit between the bedsides.
"3,600 pound race weight"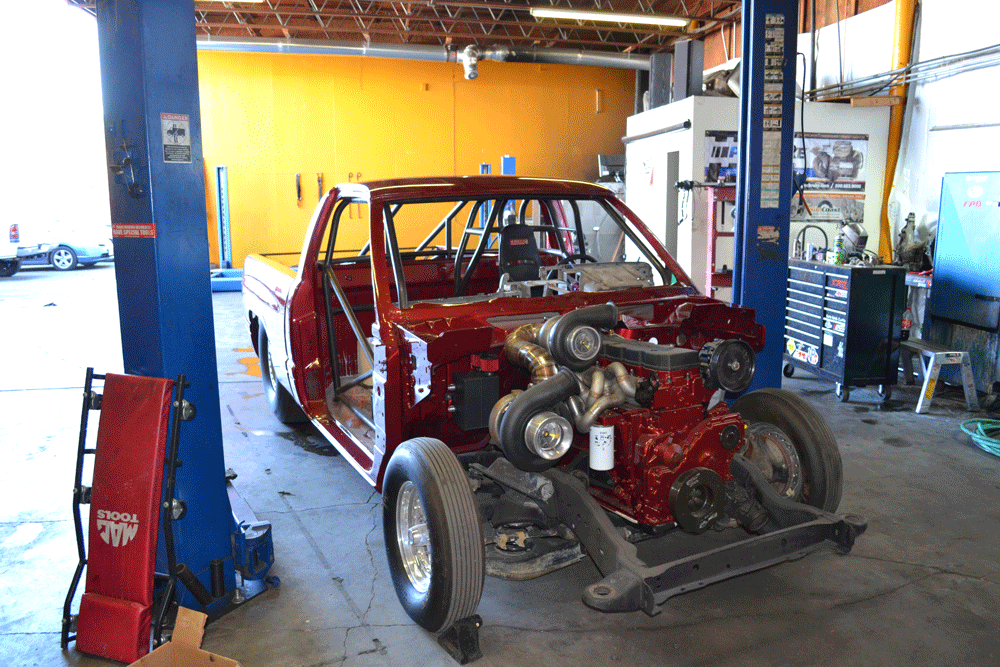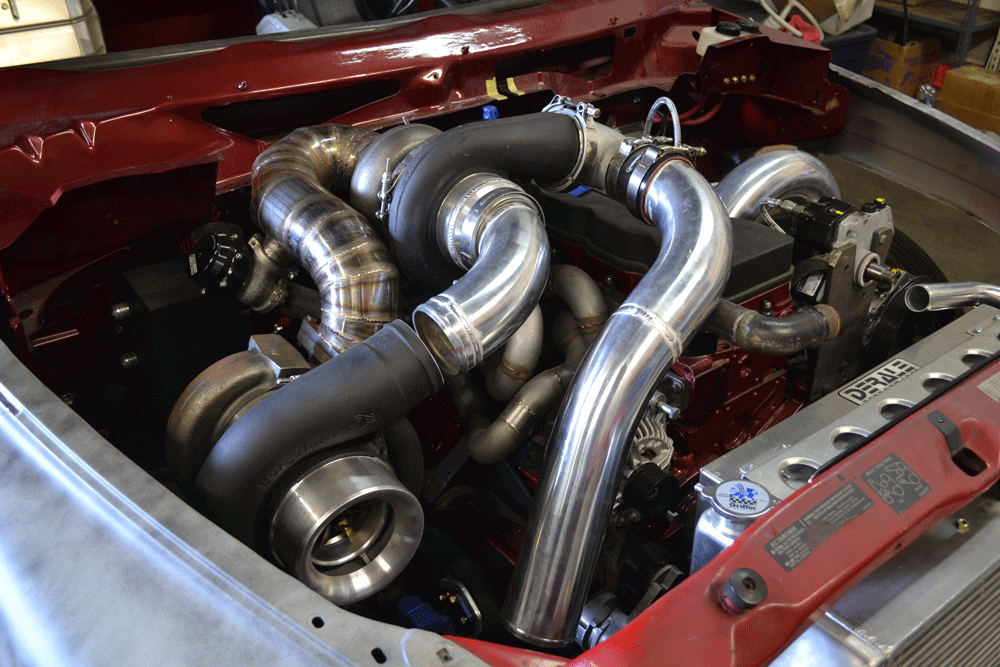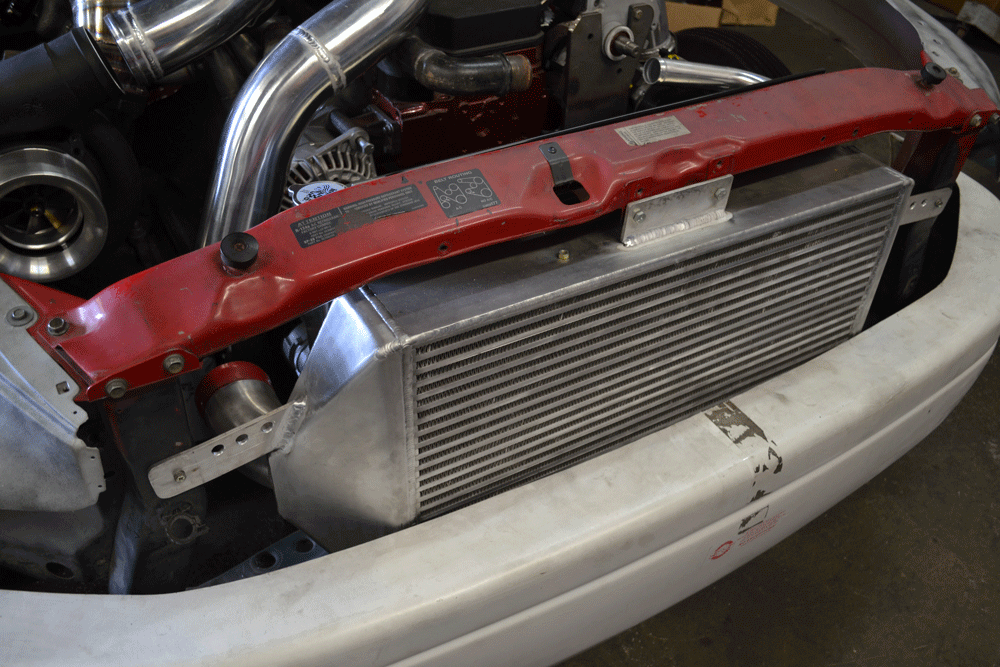 While Drake had never been short on power with an estimated 1,500 horsepower to the wheels, he wanted to make sure that his new truck lived up to the hype, and built up one nasty common-rail Cummins that was up to the task. Measuring 5.9L in displacement, the Dodge engine was fitted with a forged bottom end, and huge 72mm and 91mm turbochargers, along with triple stroker CP3 pumps from Industrial Injection. Drake also says he's not afraid nitrous, although he admits he's "…never really needed it."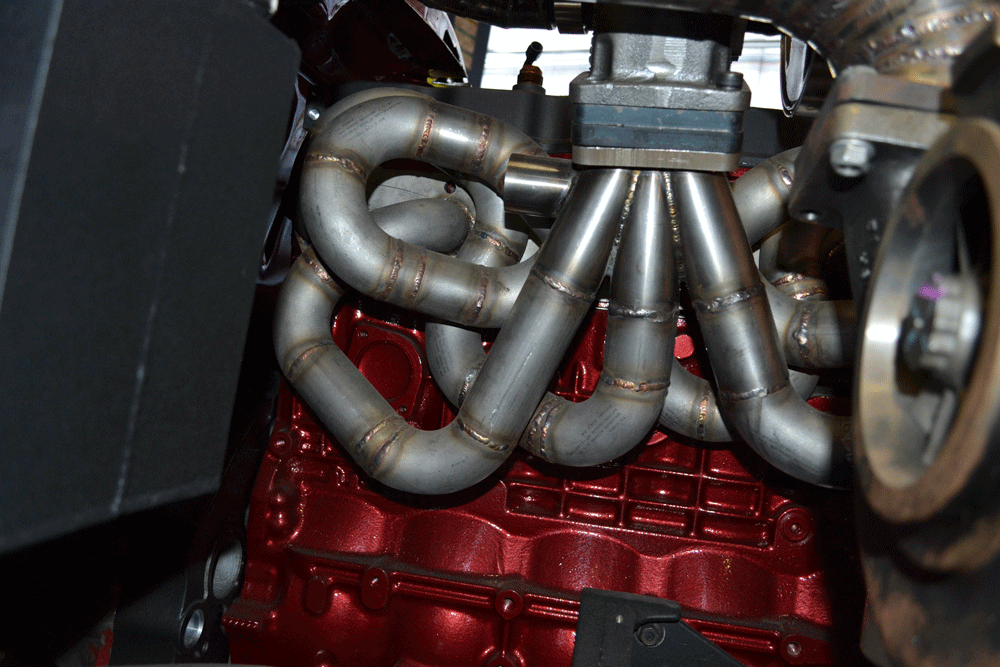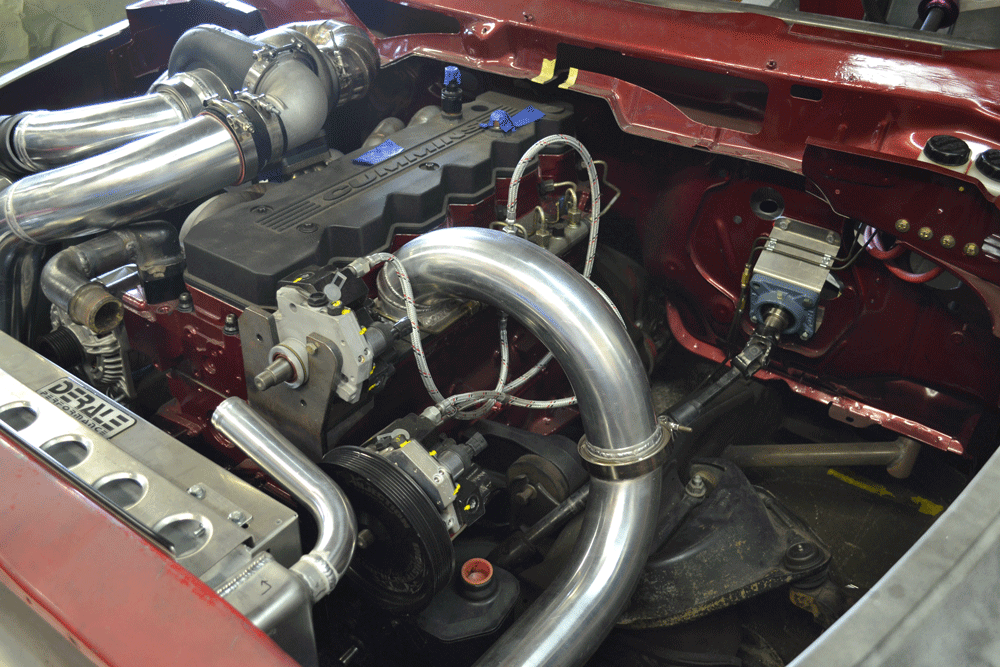 Benefits of Waiting…
Although Drake's creation has taken quite a bit of time to finish, there are a few benefits to taking the long road. Transmission technology has come quite a ways in the last few years, with new shaft materials (Aermet) as well as intermediate-sized input shafts that are a happy compromise between strength and converter life. Drake says that although he's not exactly sure what the combination will be yet, he's certain it will have a manual valvebody and a tranksbrake. "Just like a real drag car," Drake laughs.
"When you do the math, 139mph in the old truck comes out to 170mph in the new one," –Drake Swett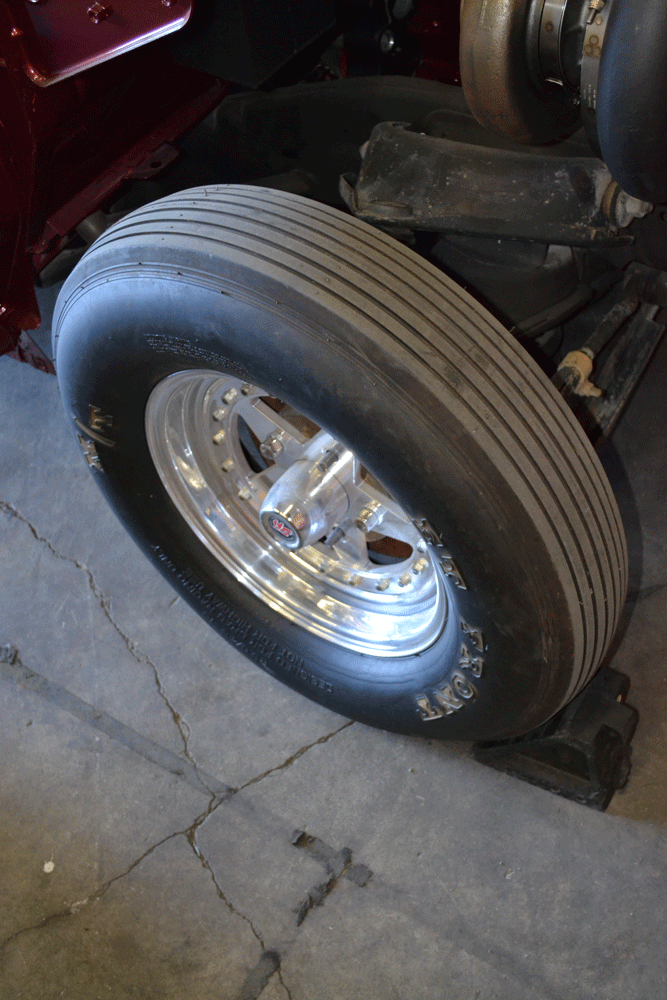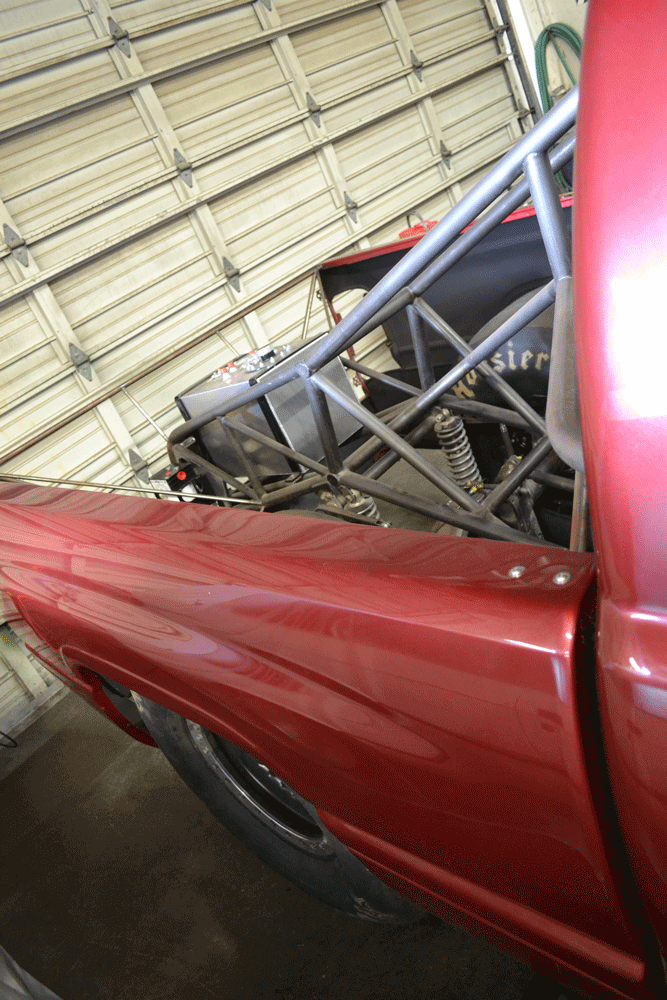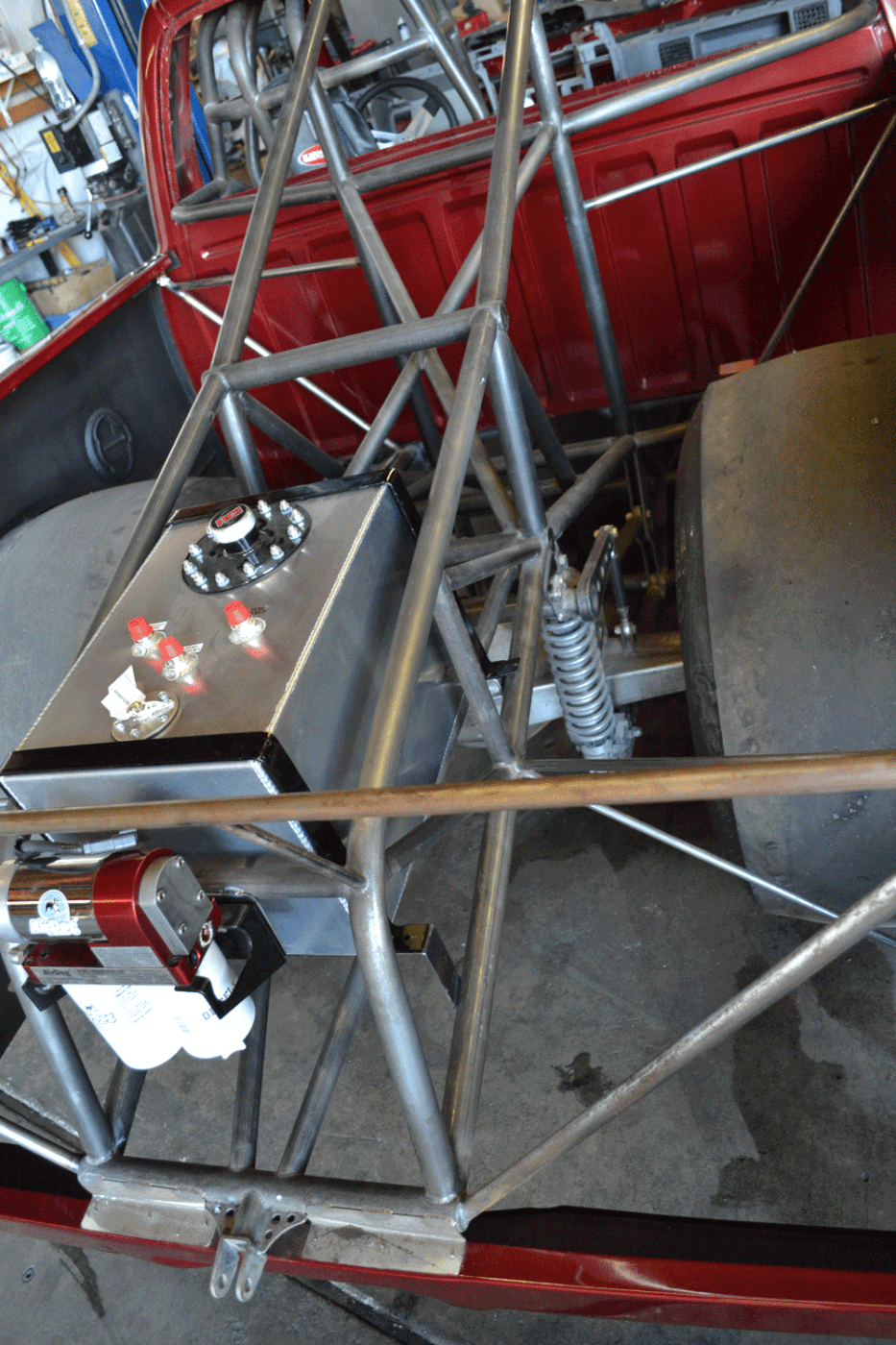 With the truck starting to look more and more complete, Drake recently threw a transmission, and third member in the Ram to get a baseline weight. "With no fluids or driver, the truck tipped the scales right at 3,300 pounds, which means around a 3,600 pound race weight," says Drake. "When you do the math, 139mph in the old truck comes out to 170mph in the new one," Drake smiles.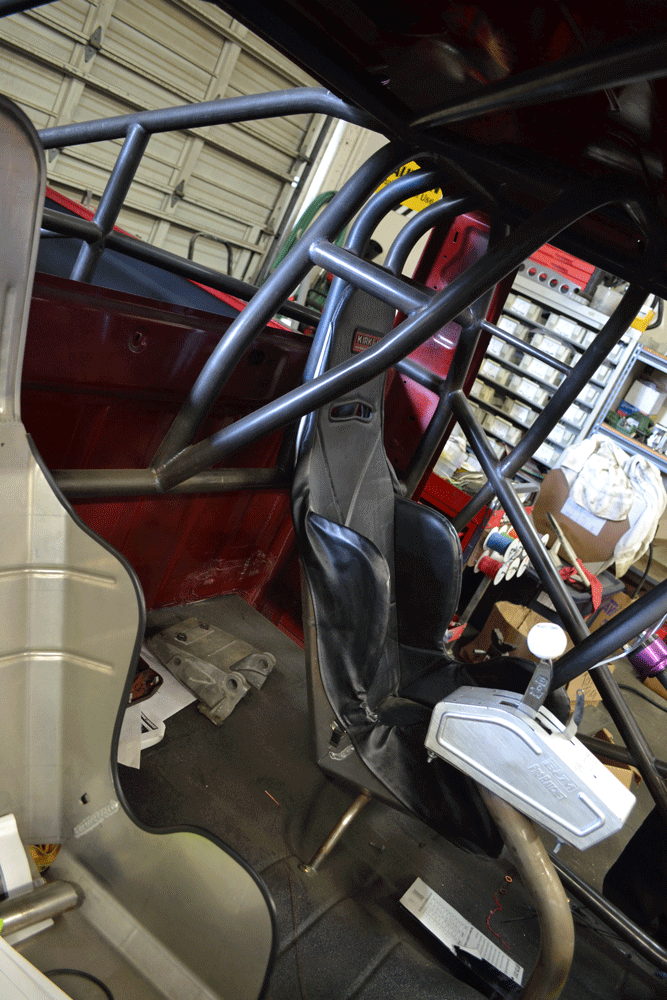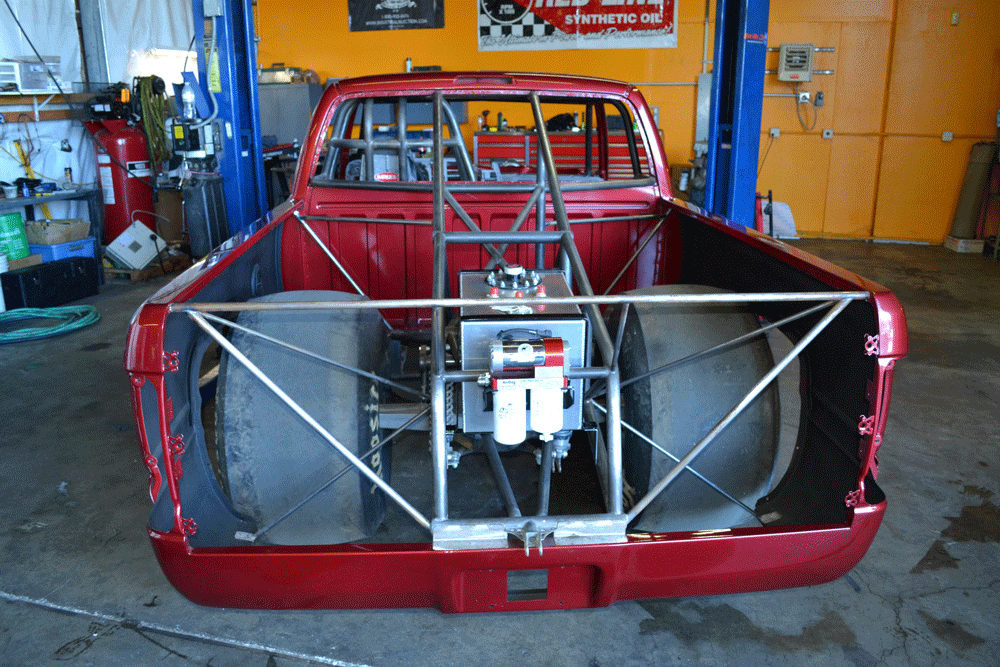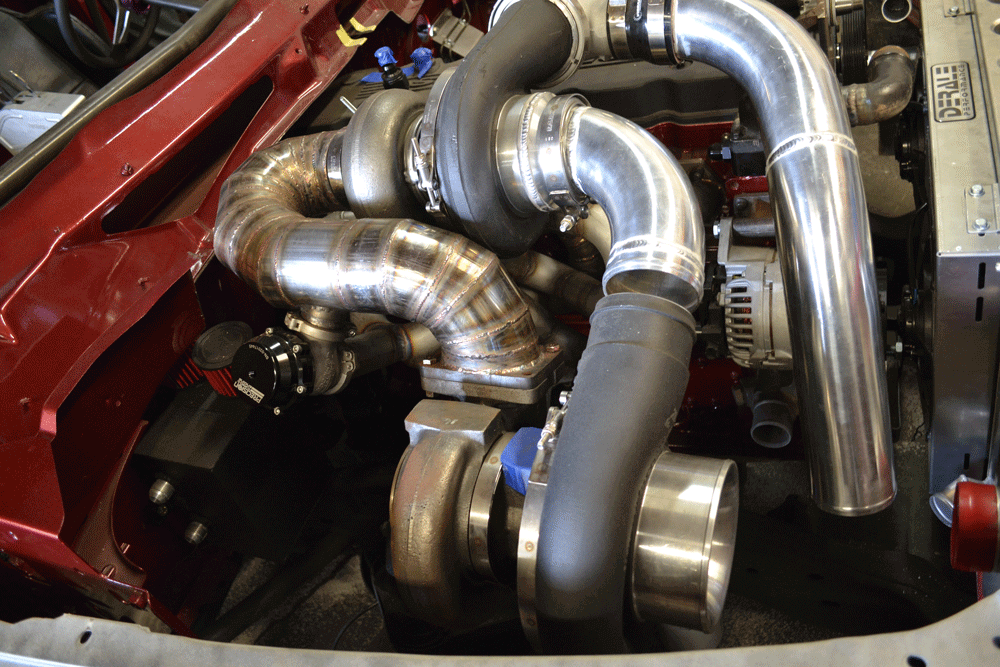 Soon, At A Track Near You
While Drake has no illusions about just hopping in the truck and running 7's, he is starting to think about racing. "I'm doing wiring, final piping fabrication, and small stuff with my buddy Scott Birdsall at Chuckles Garage," says Drake, and I hope to hit the track soon. "After all of this hard work, I have to see this thing through," states Drake. "It's been a long road, but it all should be worth it in the end." DW
Sources
Dow Brothers Racecars
(916) 812-1678
Total Performance Diesel
(707) 585-3835