1963 OLIVER 1600B
For the 1963 model year, Oliver fleshed out its modernized and restyled lineup by adding the 1600. It replaced the 880 model in the lineup and provided a bridge between the 770, Oliver's smallest 6-cylinder tractor, and the 1800, the company's most powerful six-cylinder. The new-style 1800 and 1900 (with a GM 2-stroke diesel) had debuted in 1960 but were updated cosmetically and mechanically to fit alongside the new 1963 line. The catchphrase was "Balanced Power," referring to the heavy cast grille that balanced the front and rear unballasted weight.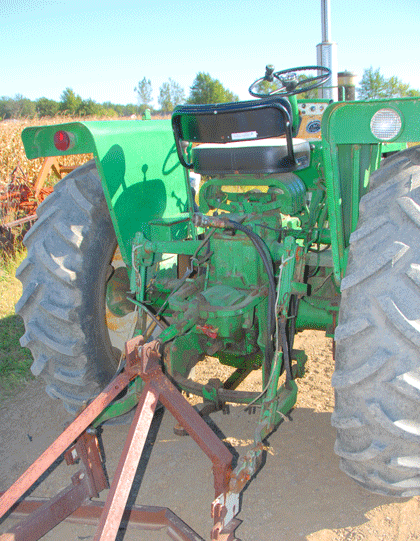 Like the 880 it replaced, the 1600 was powered by a choice of three engines, one gas, one LPG and one diesel. All were sixes from Waukesha. The gassers or LPG engines were either 231ci ('63 Series A) or 247ci ('63-64 Series B). The diesel was the Waukeshabuilt, Oliver-badged 265ci, Lanova cell engine. The 1600 diesel output was rated at 58 PTO horsepower at 1,900 rpm in Nebraska tests. Waukesha had moved past the Lanova cell combustion chamber and into a true IDI system but built the Lanova specially for Oliver. Except for the pistons, the block the Oliver version was similar to Waukesha's 190-DLCA IDI. In road use, the 190DLCA was rated at 85 hp on the flywheel at 2,800 rpm but there are no comparable numbers for the Oliver engine.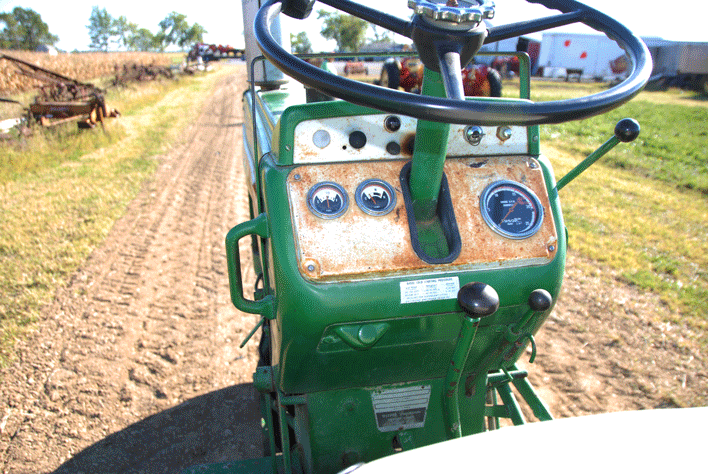 The 1600 came in several configurations, most commonly a rowcrop with a wide adjustable track front axle or a doublewheel tricycle front. The double-wheel "trike" could be ordered with a single front wheel as well. A standard fixed-tread (wide front only) tractor was available in Commercial, Utility, Riceland, or Wheatland configurations. A high-clearance model was also offered. In the second year of production, four-wheel drive was added to the options list.
The row crop tractors came standard with a 540rpm rear PTO, with a 1,000rpm setup optional, a three-point hitch with draft control and a swinging drawbar. An adjustable-position steering column was standard but power steering was an option on the rear-drive tractors, and standard on the 4×4. A steel pan seat was also standard but a padded seat was an option and one that was commonly ordered.
The 1600 came standard with a six-speed gearbox. Hydra- Power, Oliver's version of a powershift that allowed a clutchless split between the gears and delivered a total of 12 forward ranges, was optional. It was one of the better and more durable systems of the period, with one disadvantage; in order to achieve a smooth downshift, it freewheeled. That could be a minor annoyance on the road or in certain other situations.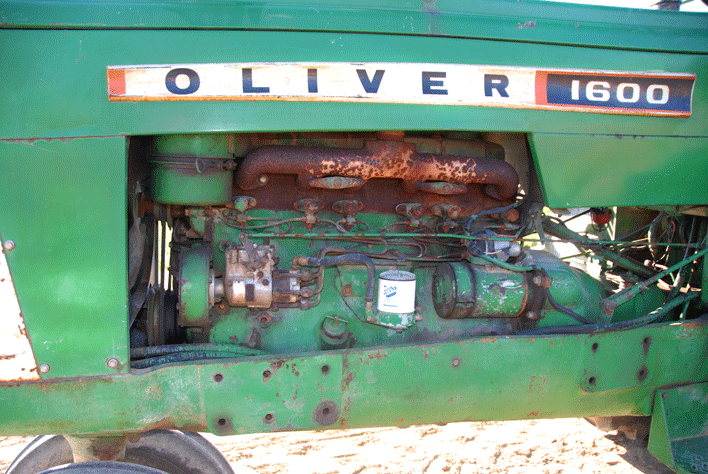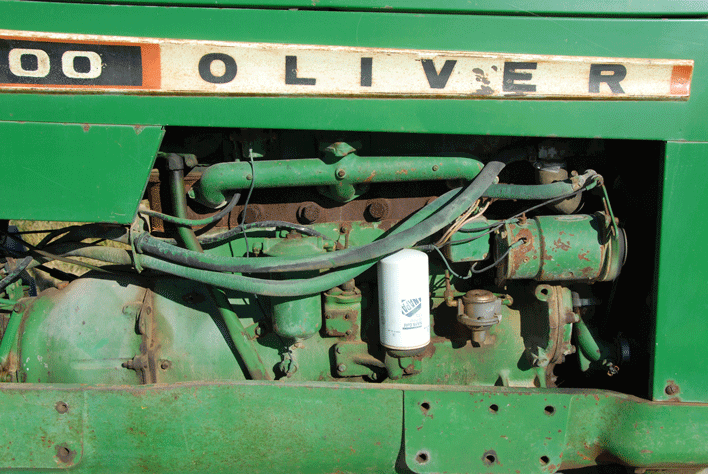 The 1600 would have a rather short production run, being replaced by the 1650 late in 1964. Sources list just under 7,000 Oliver A and B model 1600s being built in the two model years, an unknown percentage of them diesel. The '60s would be Oliver's final years in the sun. Having been bought by White Motor Company in 1960, it was a wholly-owned subsidiary. In '62, White also purchased Cockshutt Farm Equipment of Canada and folded it into the Oliver group. Just the next year, Minneapolis- Moline was purchased and more or less the same thing happened. By 1969, the White-Oliver brand had been created. The Oliver marque would finally die in 1974 and the signature Oliver Meadow Green and Clover White colors were gone for good. The new White tractors were rebranded, restyled and repainted, but they were still mostly Oliver under the skin, with a little Minneapolis-Moline and Cockshutt DNA added in. DW