S&B's New Cold Air Intake For 2013-14 Ram Heavy Duty Diesels
With the arrival of the Ram Heavy Duty diesel trucks in 2013, the factory introduced an industry first on the air intake side. Ram Truck engineers, in their search for more power, brought us the Ram Active Air intake system. This unique air intake has a swing gate to allow cooler air from the grille area to feed the engine under certain conditions. Cooler air always means more power and better engine performance due to the increase in density that cooler air provides. The new Ram Active Air is a giant leap forward in air intake design.
While the Ram Active Air intake system is better than past OEM air intake systems, there's always room for improvement with just about any OEM setup. The aftermarket has been proving this for almost as long as there have been trucks and cars. So it was inevitable that the aftermarket would find a way to improve the breathing capability of the new Ram Heavy Duty diesel trucks even more.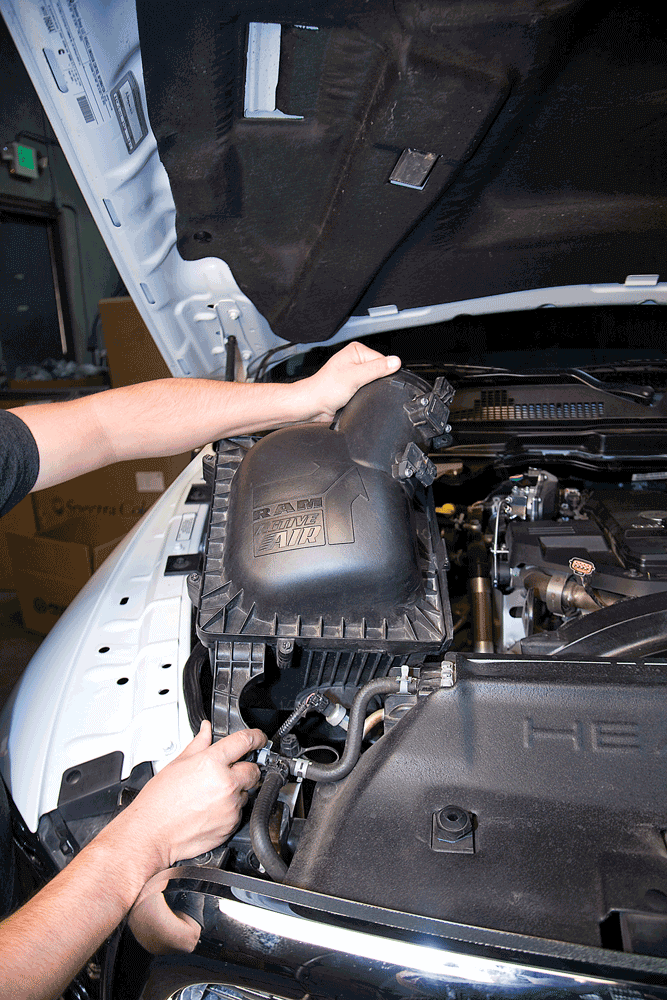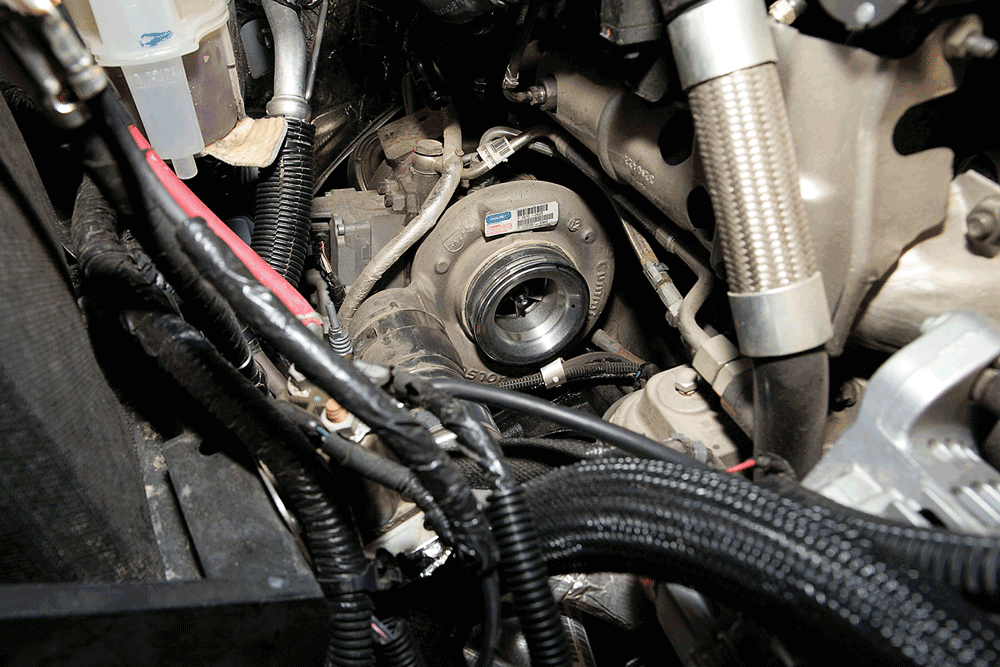 S&B Filters is the first to offer an air intake upgrade system for 2013-14 Ram Heavy Duty diesel trucks. This air system uses the same motor as the factory intake to operate the intake diverter gate. However, the rest of the system is completely new and much improves the air charge capacity over the stock setup. S&B claims airflow improvements of more than 46 percent. They have a filter test lab that uses the same standards as most OEM truck makers. Unlike Dyno testing, which is affected by many outside variables that are hard to control, the S&B lab measures each filter under the same controlled conditions.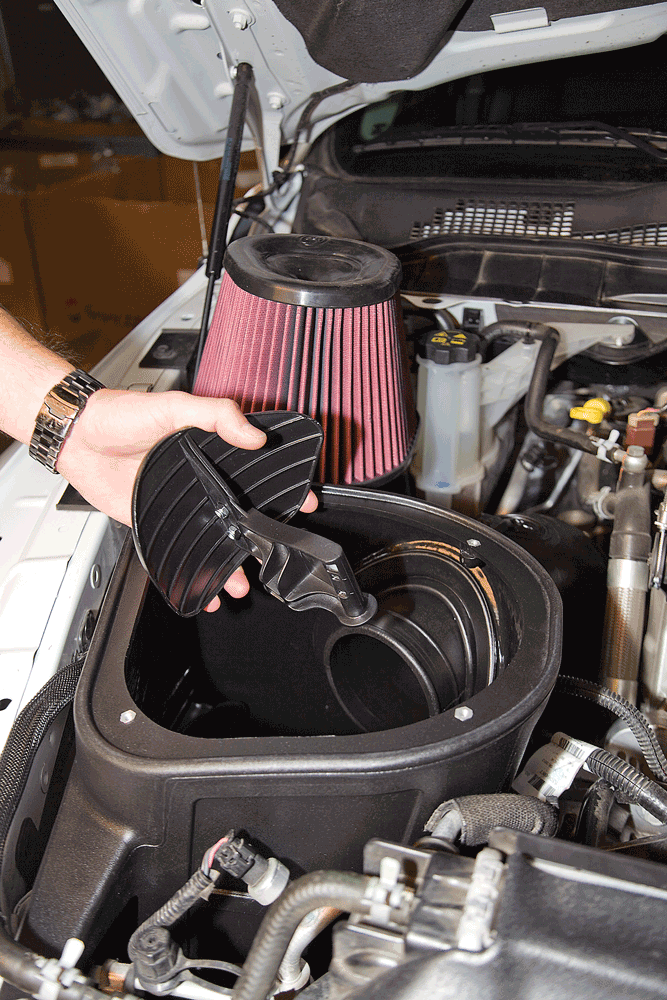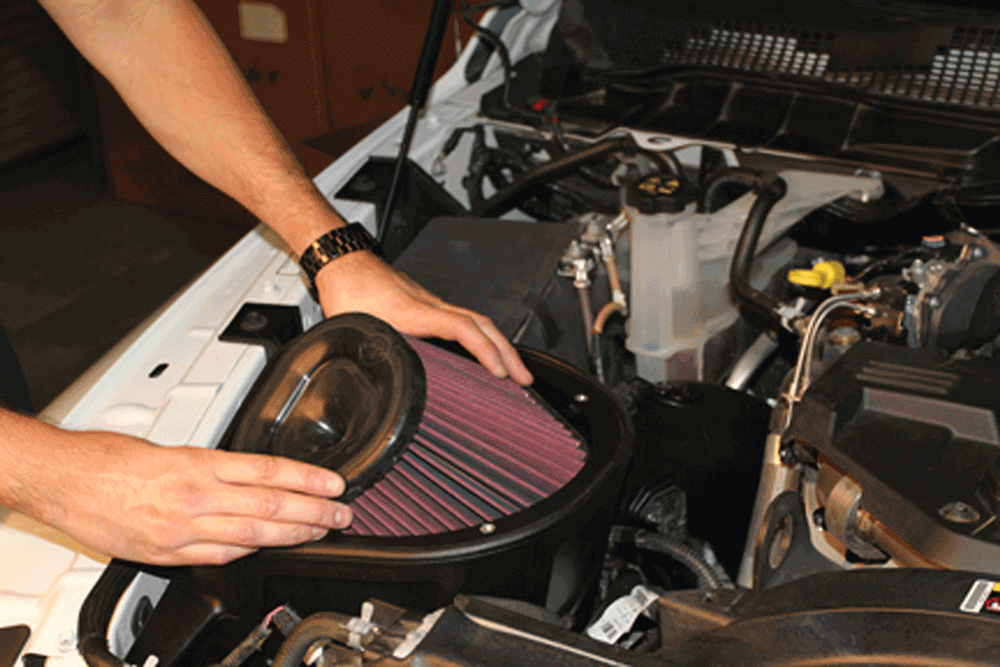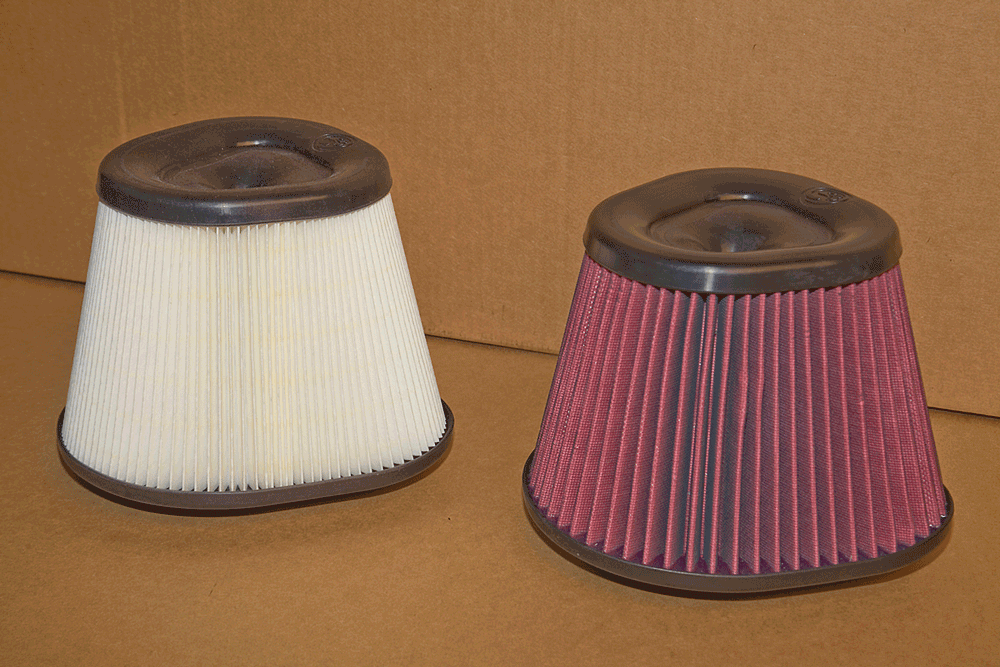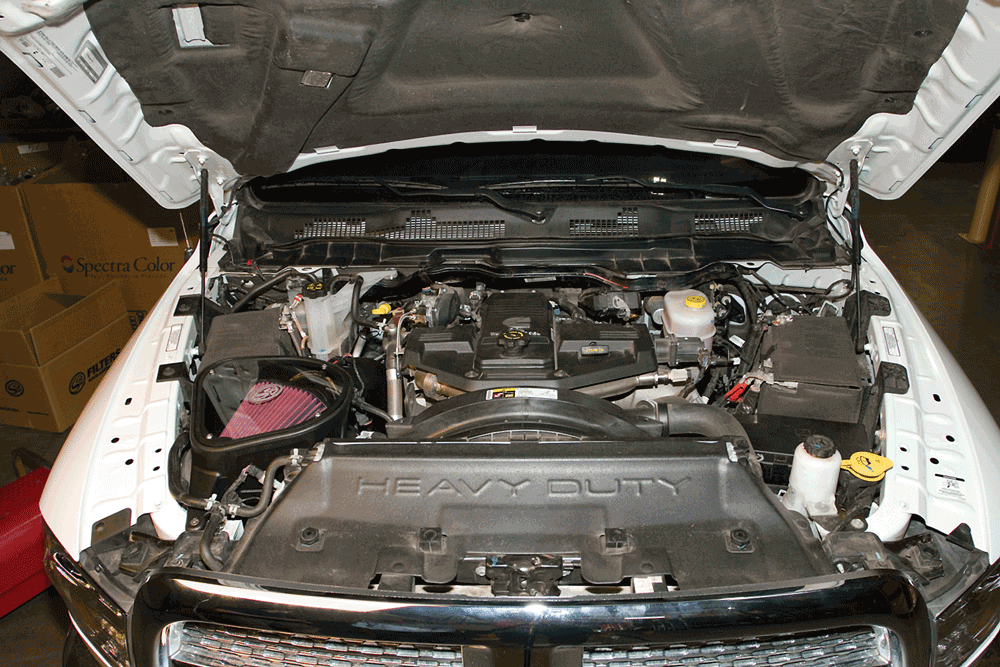 S&B lab testing shows that at the 580-cfm baseline (the standard average airflow for the engine under operating load), their new airbox and filter flows more than 25-percent better than stock. This is with the air door closed, taking air from the fender inlet side. This is the standard position for the air door, and is the intake location for more than 90 percent of your driving time. For those super-hot days, when the air door opens, the S&B system claims delivery rates that are more than 40-percent better than stock. If you live and drive in sunny and dry conditions, and want to remove the air dam for the dry months, airflow can be increased by more than 50 percent. Use caution if you choose to do so; heavy water intake can be bad, so be sure you carry the air dam and tools to reinstall it in the glove box, just in case a summer monsoon unexpectedly hits town.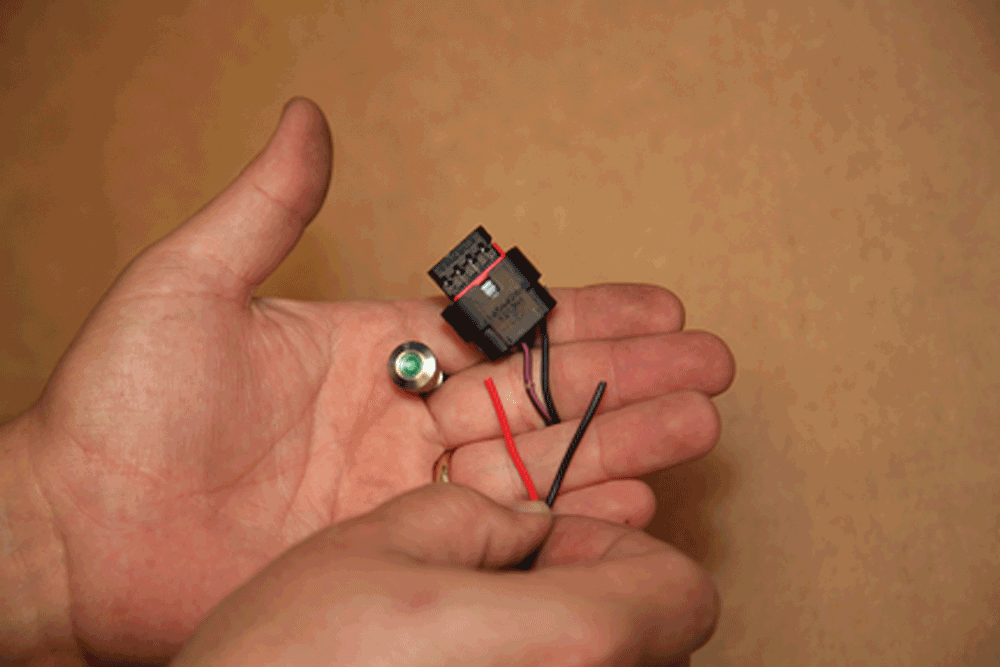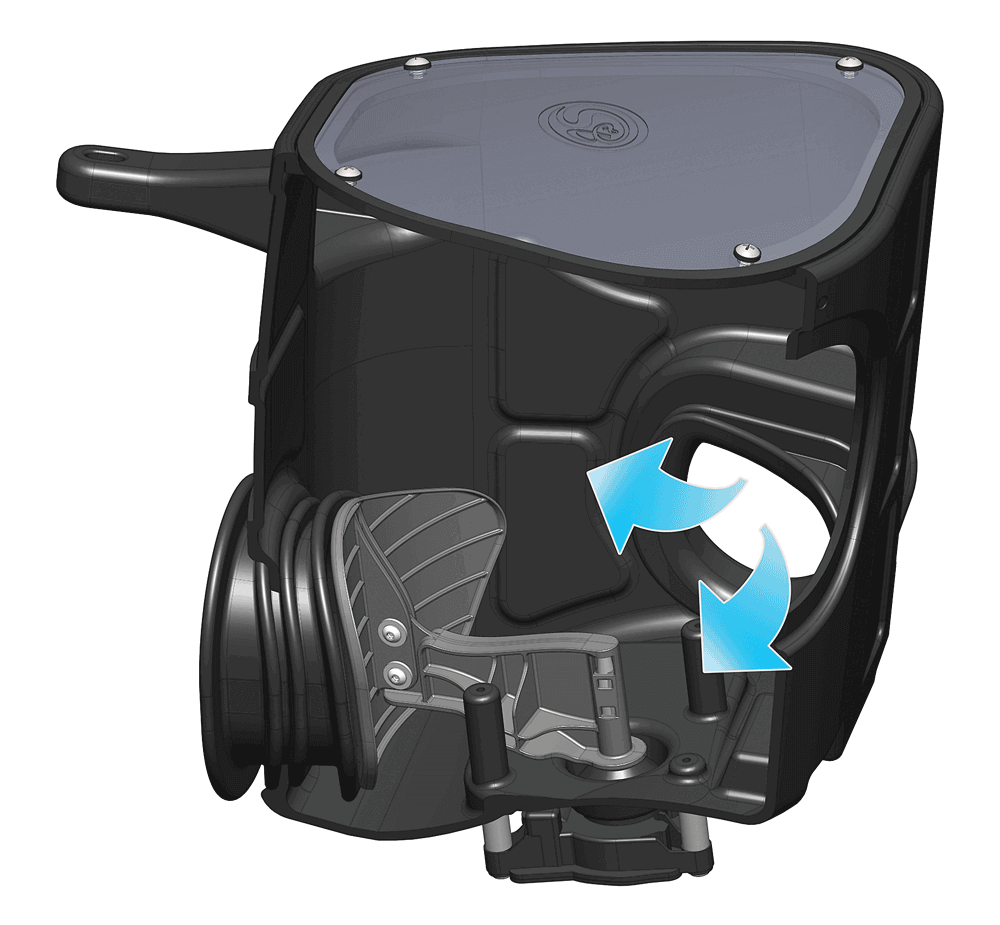 According to S&B, installation of their new intake system for 2013-14 Ram Heavy Duty diesel trucks is simple and easy. Follow along and we'll show you an overview of this new intake system and some highlights of the installation. Owners of the new Ram diesels can now improve power and performance with simple upgrades that take less than a day and will work for the lifetime of the truck. DW
RAM ACTIVE AIR
The Inside Story
Ram states that the 2013-14 2500 and 3500 diesel trucks come with the industry exclusive Ram Active Air intake system. The following system info is found on the Ram Truck site:
"Ram diesels now have 'Ram Active Air,' a dual-path intake system. Air typically enters the air cleaner from a protected underhood spot where snow and rainwater can't get sucked in. In hot, dry conditions and high-load, Ram Active Air switches to a direct-ram air intake directly behind the grille. Trucks without such a system are subject to power loss on hot, dry grades where underhood temperatures skyrocket."
"The air intake system, triggered by the computer, draws cooler air from the front of the vehicle when it senses extreme heat; it also engages at high altitudes for superior throttle response. When conditions are wet, the system pulls air from an underhood inlet, dry and clear of snow packing."
"In extreme heat or high altitudes, the industry exclusive Ram Active Air intake system draws in cool air for superior throttle response, leading to improved diesel performance under load. Ram Active Air electronically switches from pulling air from a shielded underhood inlet, safe for inclement weather, to a Ram Air inlet when appropriate."
Ram Active Air is a registered trademark of the Chrysler Group LLC.
For more info go to www.ramtrucks.com/en/explore/ram_heavy_duty/.
SOURCE
S&B Filters
909-947-0015
www.sbfilters.com