DROP-IN SX-E
STAINLESS DIESEL SX-E ELBOW FOR 5.9L CUMMINS
The SX-E intake elbow for the 5.9-liter Cummins is designed to replace your weak factory piece with heavy duty 6160 stainless steel. This directs airfl ow from your aftermarket intake directly to your atmosphere turbocharger without worry of blowing off in high-fl ow, high-pressure scenarios. The elbow includes a V-band clamp to secure it to the compressor inlet.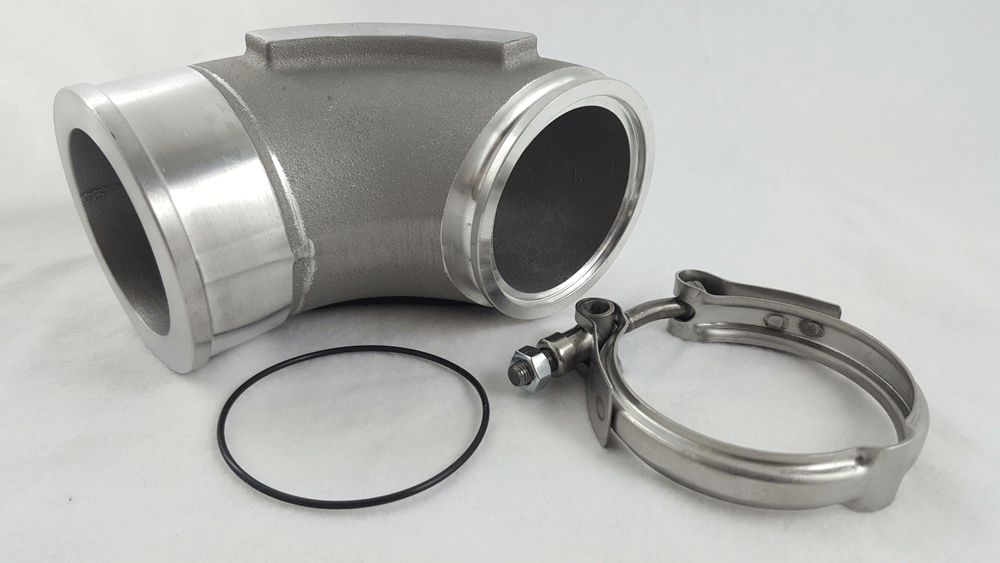 Stainless Diesel
269.268.2223
StainlessDiesel.com
NEVER GEL
BD FUEL HEATER KIT
Designed to fi t most aftermarket lift pumps (FASS, AirDog or Flowmax) BD's new fuel heater kit bolts up between the water separator and the fi lter head. It uses a self-regulating 320-watt heater that offers three times the heating power compared to other methods. It's also pre-fi tted with sealed electrical connectors for an easy and clean install.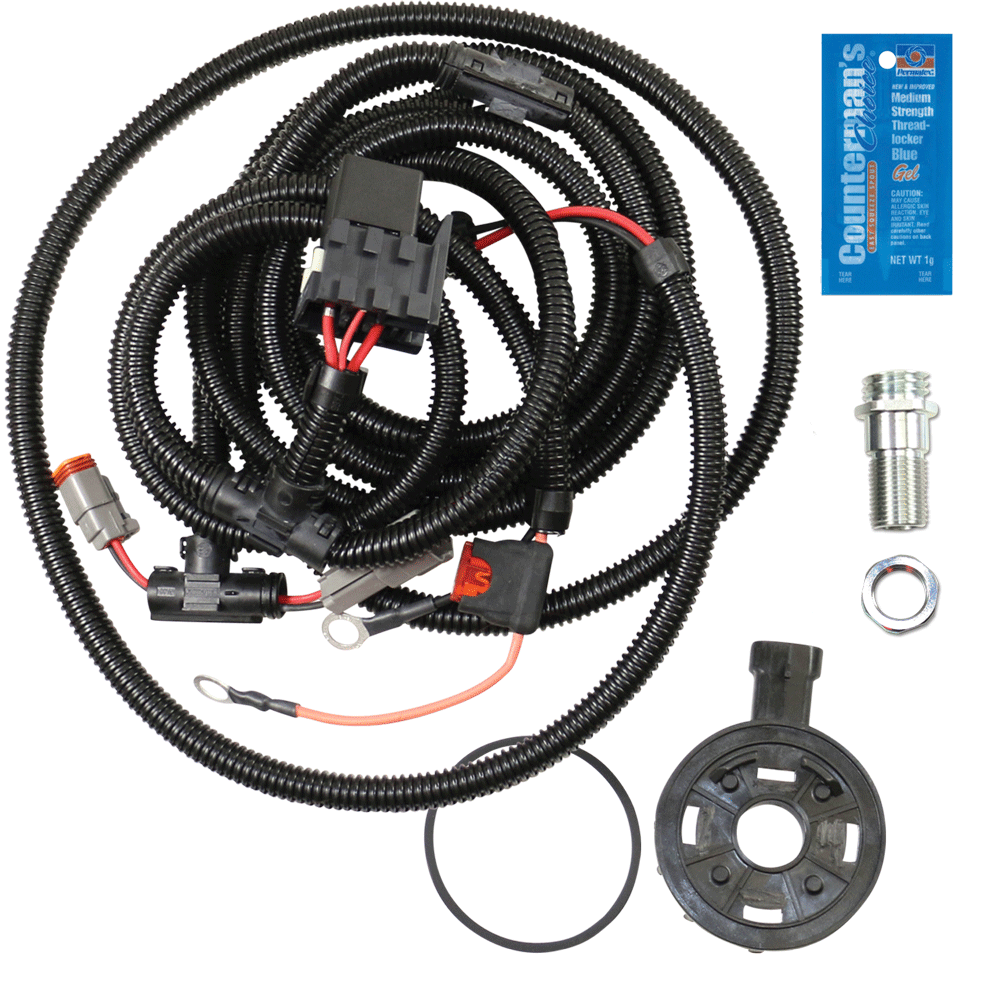 BD Diesel
800.887.5030
DieselPerformance.com
6.0L BLING
BULLET PROOF DIESEL BILLET CAPS
Are your factory oil fi ll, fuel fi lter and oil fi lter caps showing their age? Bullet Proof Diesel offers these billet aluminum caps in multiple anodized colors to replace the boring stock caps and give your rig's engine bay a bit of style at the same time. All caps are tapped to accept whatever accessories you need, such as a bypass oil fi ltration system.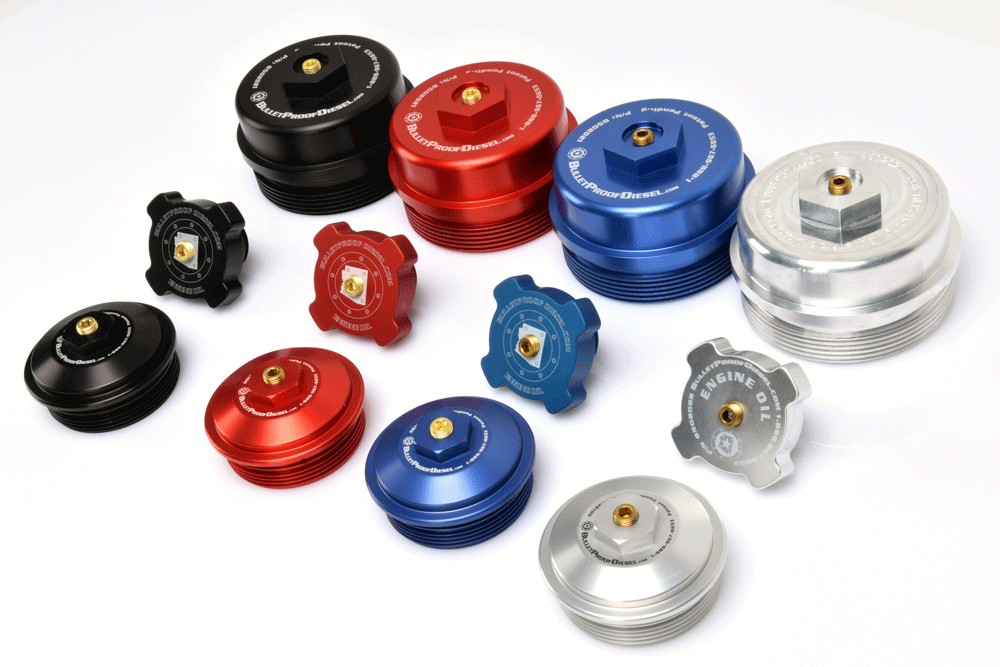 Bullet Proof Diesel
480.247.2331
BulletProofDiesel.com
BLACK AGAIN
MEGUIAR'S VINYL AND RUBBER TREATMENT
Mirror Bright Vinyl & Rubber Treatment is formulated to leave just the right amount of rich, natural sheen for a like-new appearance that's tastefully glossy, not shiny. This specialized treatment also provides durable UV protection to block harmful sunlight that can cause these materials to degrade over time, keeping your vehicle's vinyl, rubber and plastic surfaces looking show-car ready.

Meguiar's
Meguiars.com
CLEANER FOR LONGER
BALDWIN BF46002 DUAL STAGE FILTER
Baldwin Filters' new BF46002 Dual-Stage Fuel Filter is the first fuel filter to take advantage of a new media technology developed at CLARCOR's Innovation Center outside Nashville, Tennessee. This proprietary, highly engineered media incorporates multiple layers to trap and hold the even the smallest contaminants, thus providing maximum protection for modern high-pressure fuel systems.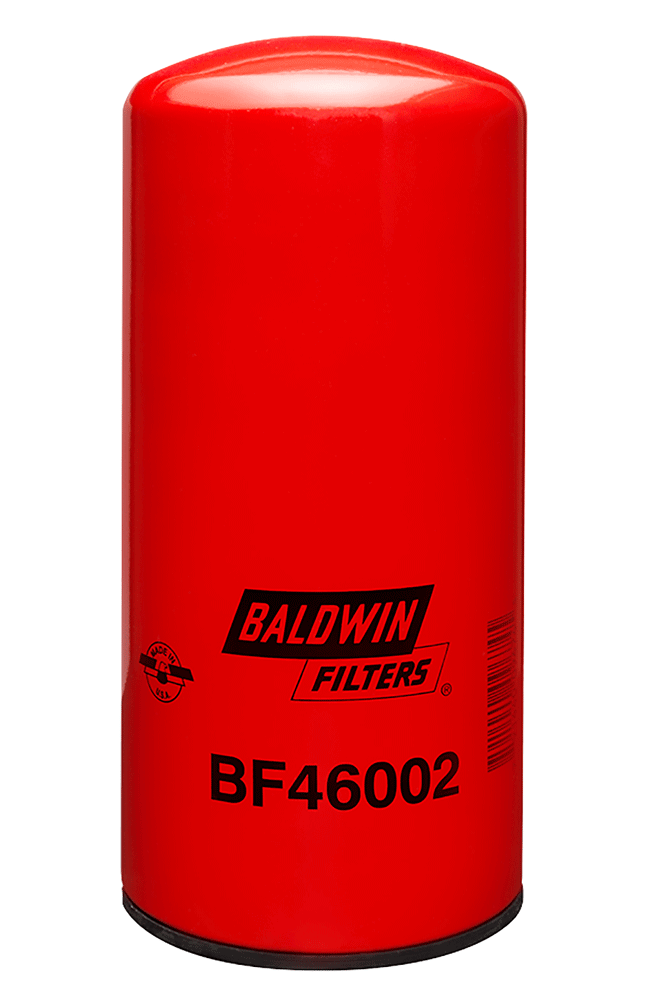 Baldwin Filters
800.822.5394
BaldwinFilter.com
PERFECT PRESSURE
ARB DIGITAL TIRE INFLATOR GAUGE
Running the correct tire pressures for different situations and/or vehicle load changes is an extremely simple way to improve your truck's performance and ride quality. The new ARB Digital Tire Inflator Gauge makes checking and adjusting your vehicle's tire pressures a quick and easy operation with its large blue backlit display, a thumb-operated inflator button, and simple deflator bleed button.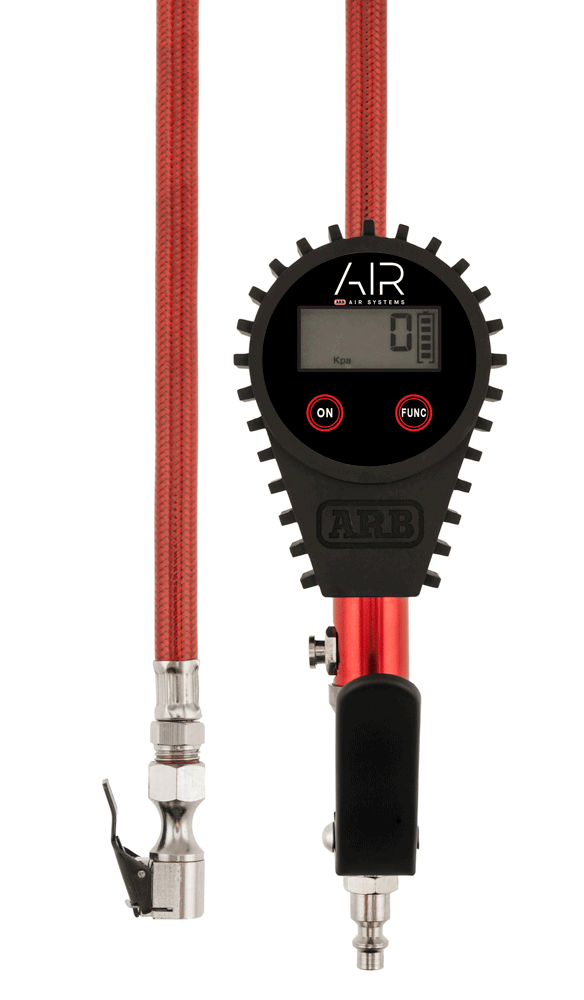 ARB USA
425.264.1391
ARBUSA.com
MULTI-TASKING TONNEAU
UNDERCOVER RIDGELANDER
The new Ridgelander Tonneau features a built-in perimeter track system on the top of the bed cover that allows you to customize your truck bed to fit your lifestyle. The RidgeLander also comes standard with UnderCover's Tango Track cargo management system, which works in conjunction with all approved Rhino Rack accessories. The cover has a 3-year warranty, single-point locking system, and built-in multifaceted weather seals to help keep the elements out of your truck bed.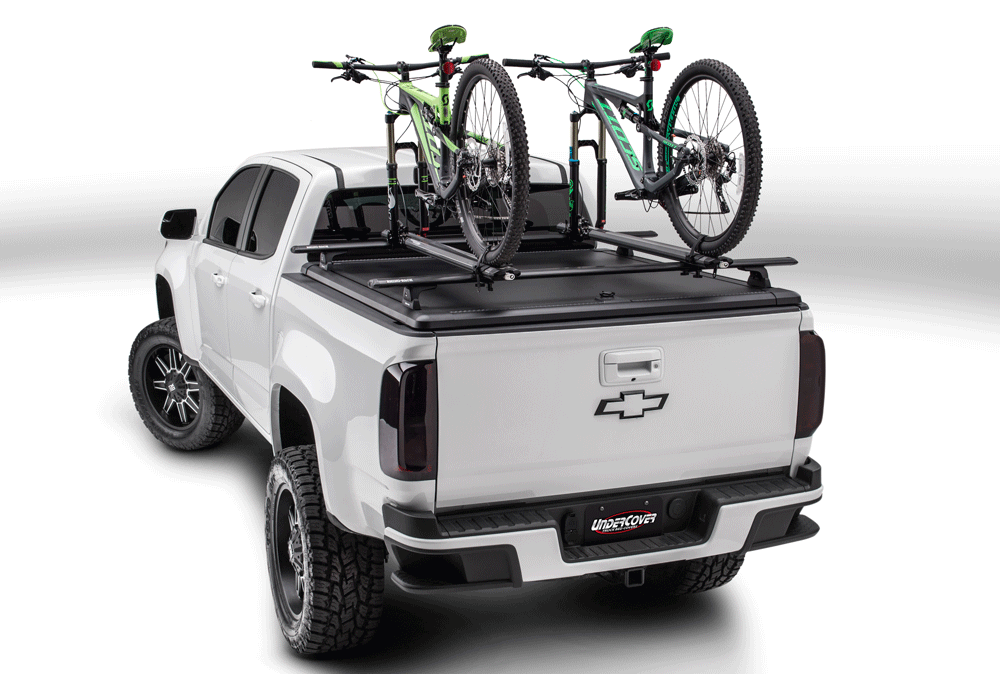 UnderCover
866.900.8800
UnderCoverInfo.com.
SLICK STUFF
AMSOIL SIGNATURE SERIES DIESEL OILS
New AMSOIL Signature Series Max-Duty Synthetic Diesel Oil and AMSOIL Heavy- Duty Synthetic Diesel Oil is formulated to offer improved wear protection, stronger oxidation stability, better shear stability, increased resistance to aeration, reduced emissions and improved fuel economy. The Signature Series Max-Duty Synthetic Diesel Oil represents the top-tier of AMSOIL protection and performance for diesel engines. Available in 10W-30, 5W- 40 and 15W-40 viscosities.
AMSOIL
AMSOIL.com
NOT A REMAN
NEW UPGRADED LB7 INJECTORS
Introducing Merchant Automotive's new Fuel Injector for the LB7 Duramax. These units are new Bosch injectors updated to meet Merchant Automotive specifications. These are NOT re-manufactured parts. Additionally, the Merchant Automotive injectors carry no core charge to the customer.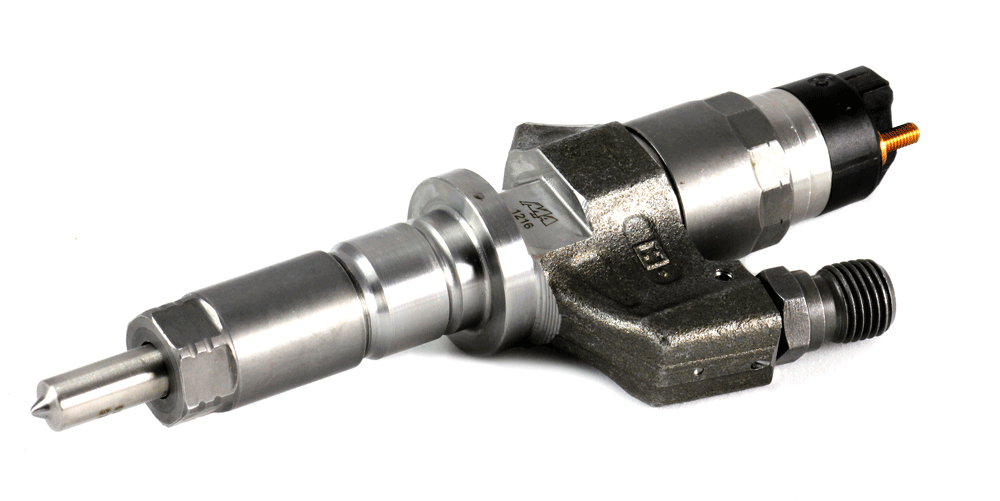 Merchant Automotive
866.399.7169
Merchant-Automotive.com