BIG FLOW
BD Diesel 6.0L Ford Screamer Turbo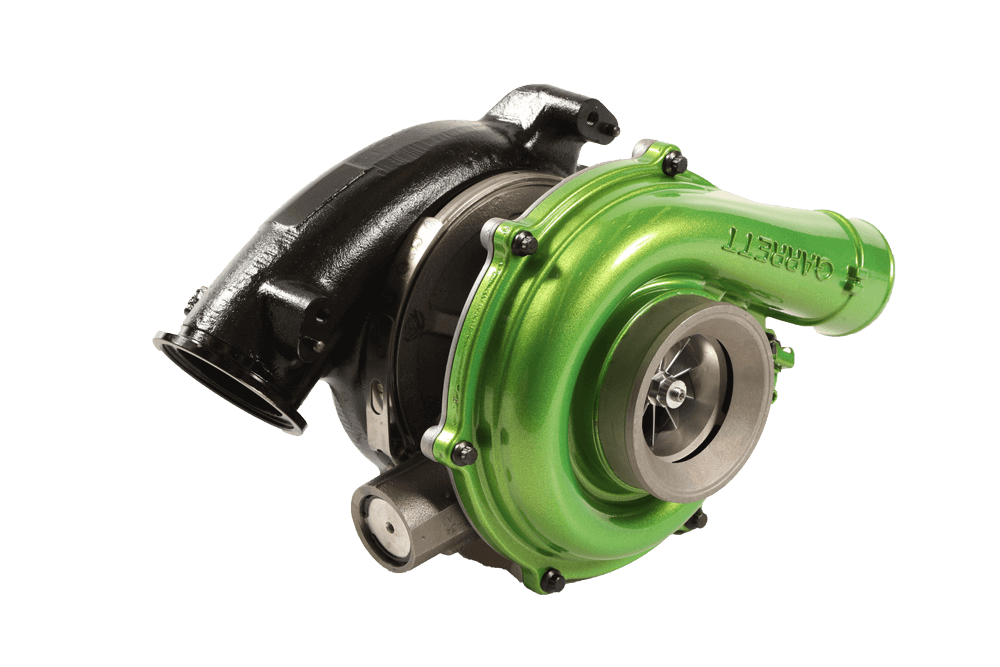 BD's popular drop-in Screamer Turbo line has expanded and is now available for the Ford 6.0L Power Stroke. The Stage 1 61/82mm offers a tow-ready stock performance replacement while Stage 2 has 11 full-blade 63/88mm ready to scream past any PowerMax.
BD Diesel Performance
800.887.5030
DieselPerformance.com
QUIT LEANING
Hellwig '17 Ram Sway Bar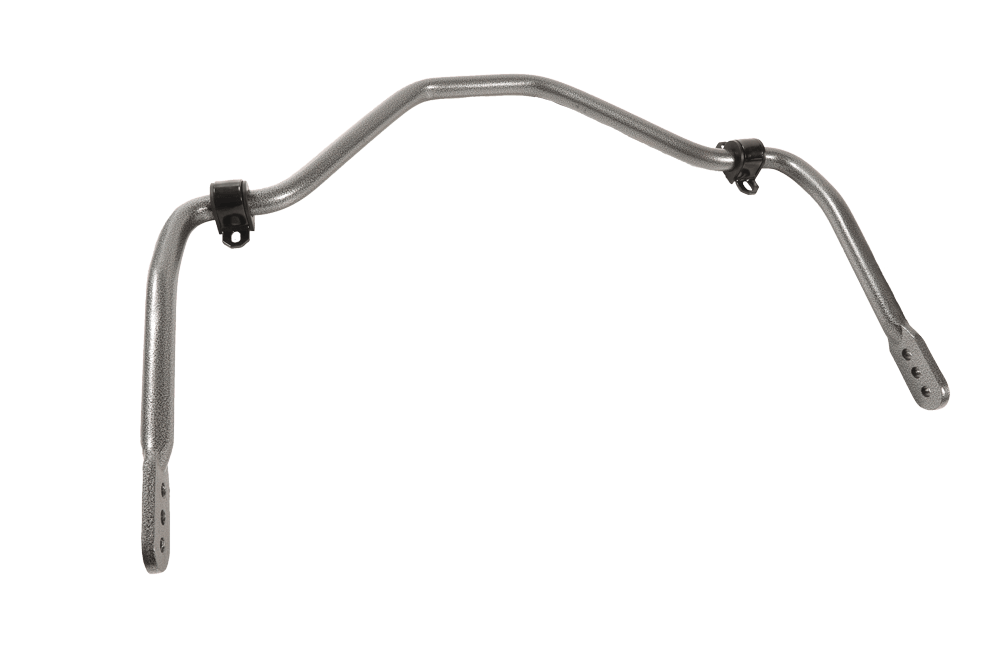 Hellwig's new rear sway bar for the '17 Ram 3500, 4500 and 5500 Cab and Chassis. This 1-1/4-inch solid, heat treated, chromoly sway bar easily installs with basic hand tools and improves handling and safety while decreasing body roll in both everyday and tow/haul conditions. It also features multiple mounting holes for an adjustable rate.
Hellwig Products
800.367.5480
HellwigProducts.com
AWESOME AIRFLOW
Banks Ram-Air Intake for '13-17 Rams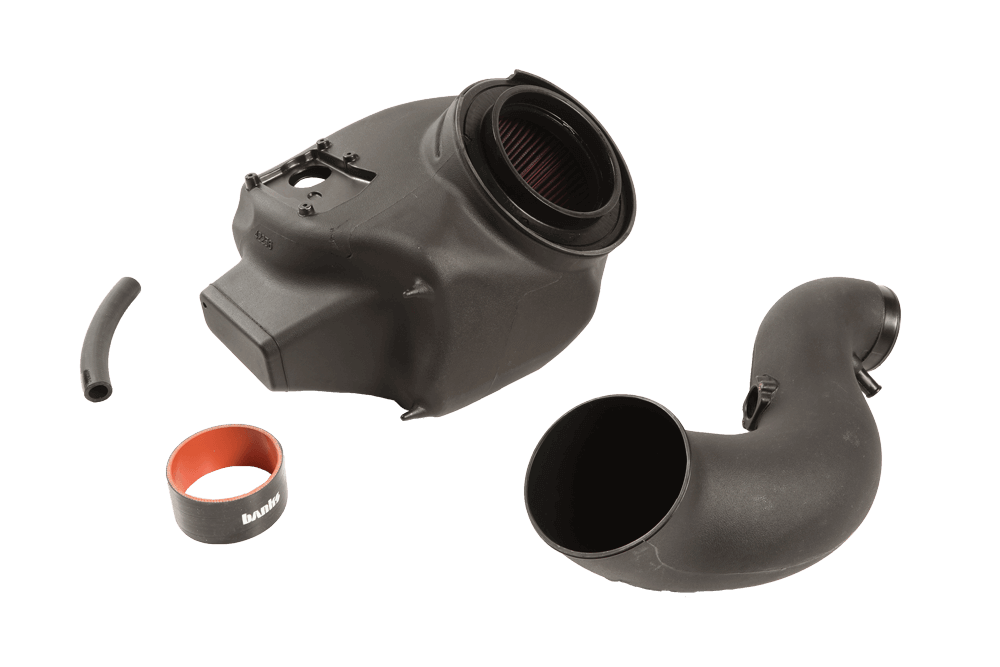 Developed in CAD and tested in CFD before prototyping and testing on both the flowbech and a vehicle, this Banks intake features enclosed cold-air housing, a huge inlet, and a giant cylindershaped lifetime filter. Designed to maximize the flow of cool, dense air to the engine for greater power and fuel economy.
Banks Power
800.601.8072
BanksPower.com
NISSAN FILTRATION
K&N '16-17 Nissan Titan XD Intake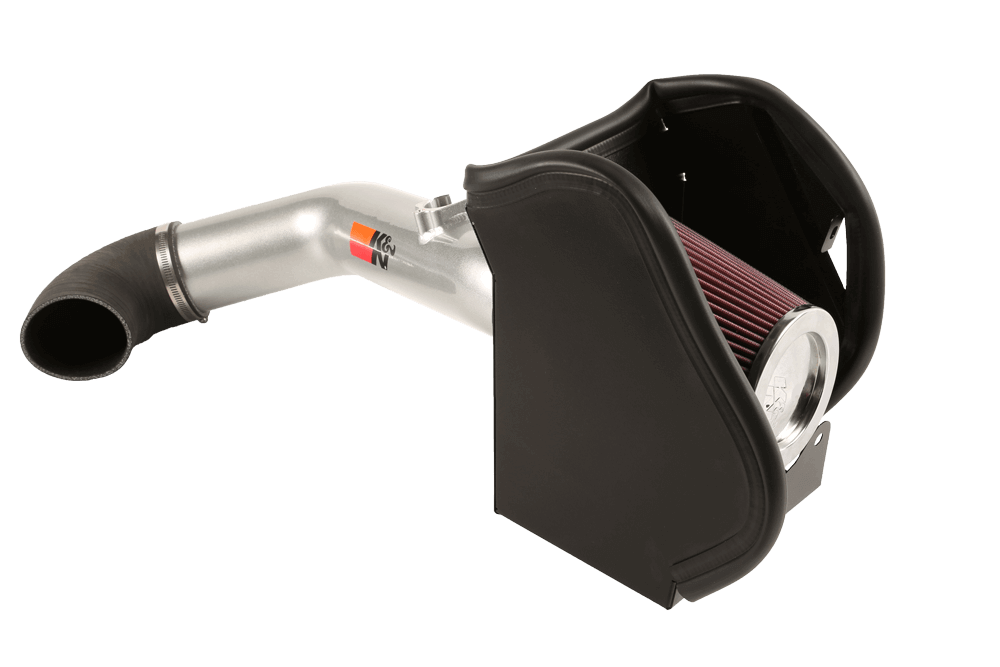 This new 77 series cold-air intake system has been designed with the new Nissan in mind, and is guaranteed to increase horsepower in 2016-17 Nissan Titan XD.
K&N Engineering
951.826.4000
KN filters.com
EXTREME DUTY EXHAUST MANIFOLD
AFE '03-07 Dodge Ram Twisted Steel 304 Stainless Steel Header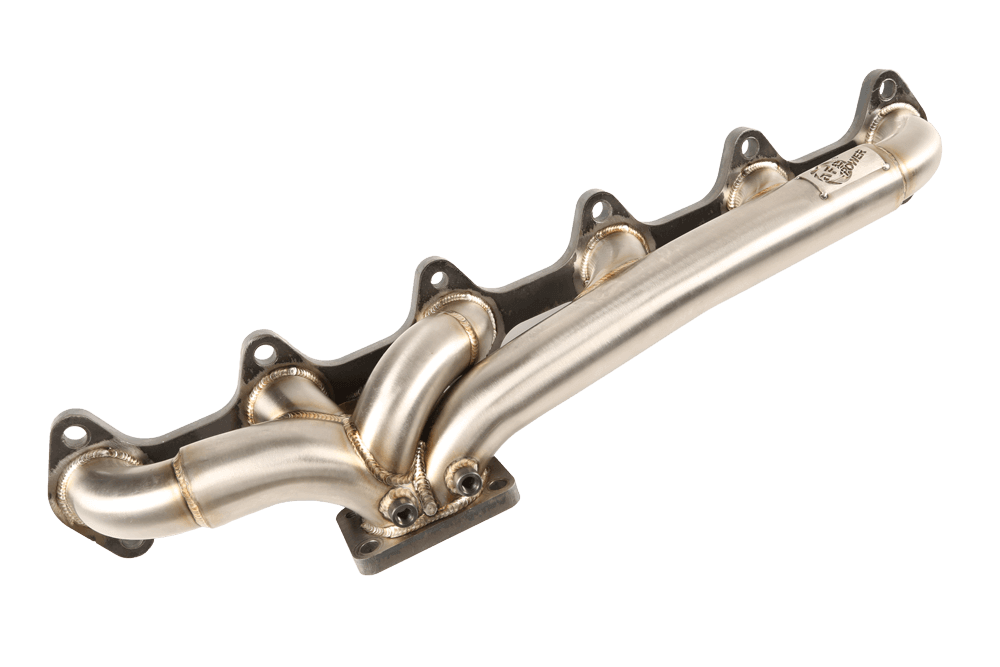 Want more aggressive throttle response and increased passing power for your '03-07 5.9L Dodge? Get it now with aFe's 1-3/4-inch head pipe stepped to a 2-inch x 0.120-inch wall, stainless steel header with turbo manifold. It is designed with a divided diesel T3 turbine flange to increase exhaust velocity increasing flow 44 percent for rapid turbo spool.
AFE Power
844.846.9929
AFEpower.com
KILLER SOUND
HornBlasters Katrina 544 Nightmare Horn Kit, 5 gallons, 150 psi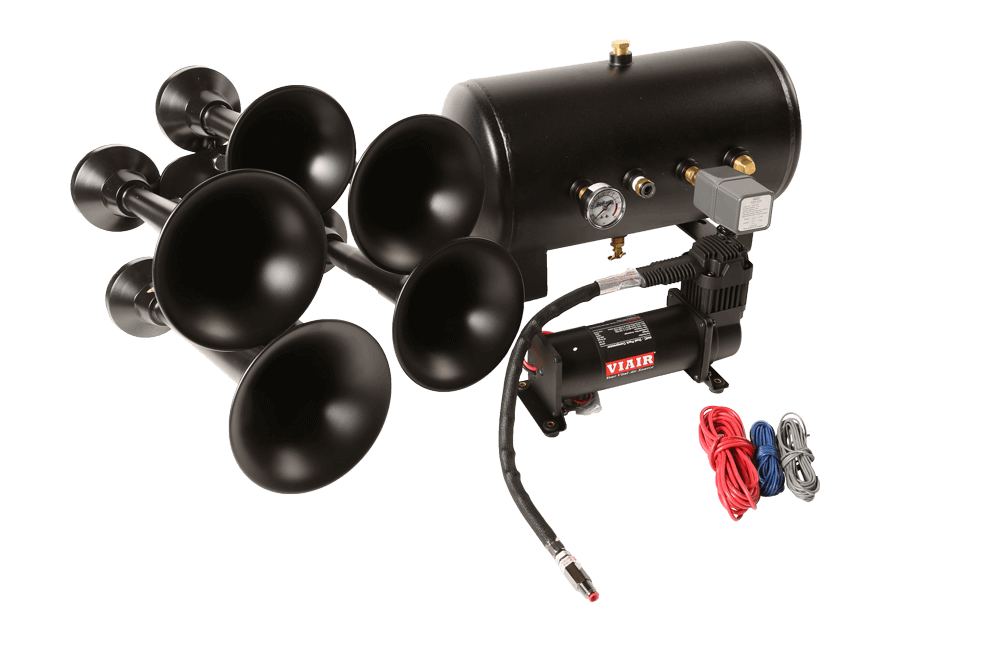 The Katrina kit brings loud to a whole new level! This horn was designed from the ground up with a beautiful black finish to be the loudest of its class. Paired with a heavy duty 5-gallon air supply, you get up to 10 seconds of insane horn blasting power and a Stealth Black onboard air system for your air tool and inflation needs.
HornBlasters
877.209.8179
HornBlasters.com
LEVELED OUT
Ground Force Ford F-250/F-350 4×4 '05-17 2-inch Front Leveling Kit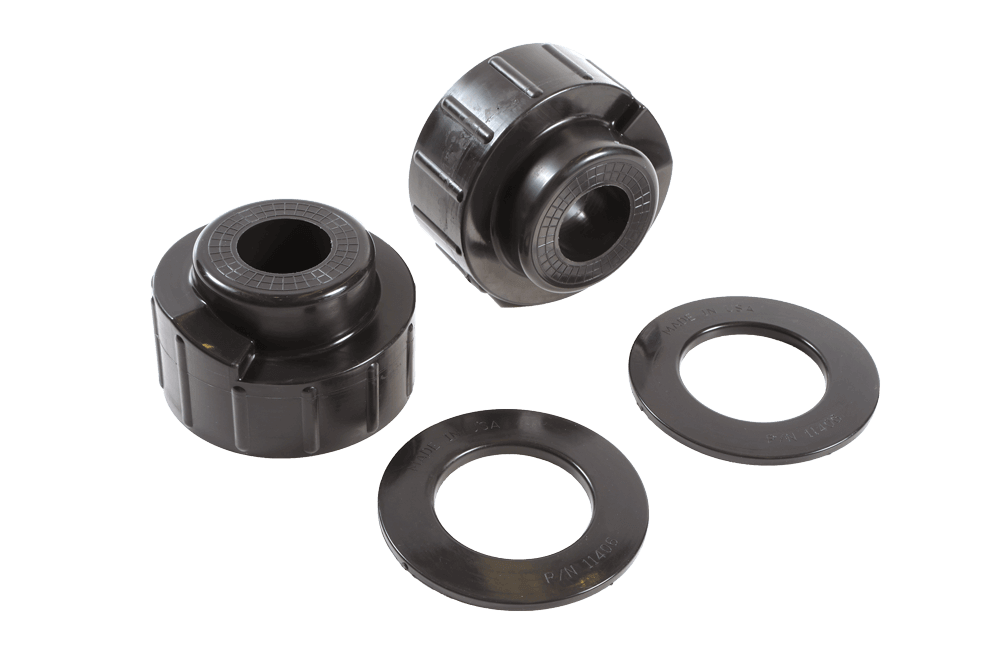 Ground Force is a USA manufacturer of premium lowering and leveling kits for light Trucks, SUVs & Jeeps. The company's 30+ years of experience in the suspension business results in the highest quality components including military coatings on hardware, engineered polyurethane for ride and noise isolation.
Ground Force Suspension
724.430.2068
GroundForce.com
COOL AIR
GC Cooling Smart Fan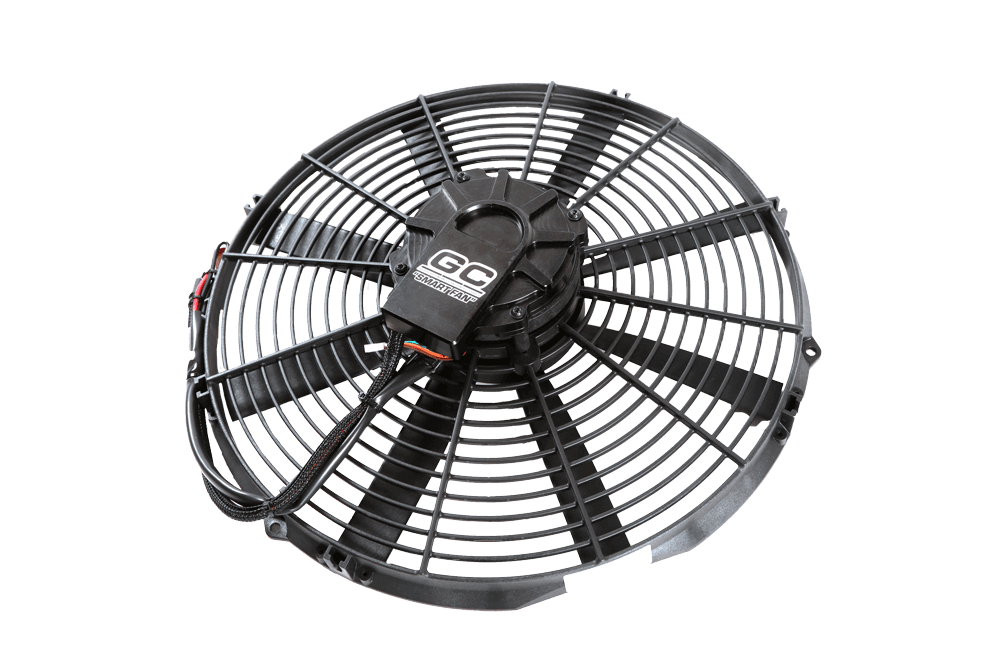 GC Cooling's Smart Fan is an easy-to-install integrated fan controller for high-performance applications.The Smart Fan automatically turns on at a 150 degrees Fahrenheit at 50% speed and increases to 100% at 200 degrees, reducing both fan noise and current draw. The Smart Fan features soft start technology in a self contained unit, with no additional programming required.
GC Cooling
515.645.5908
GCCooling.com
GET SMART
Racepak SmartWire IQ3S Dash Combo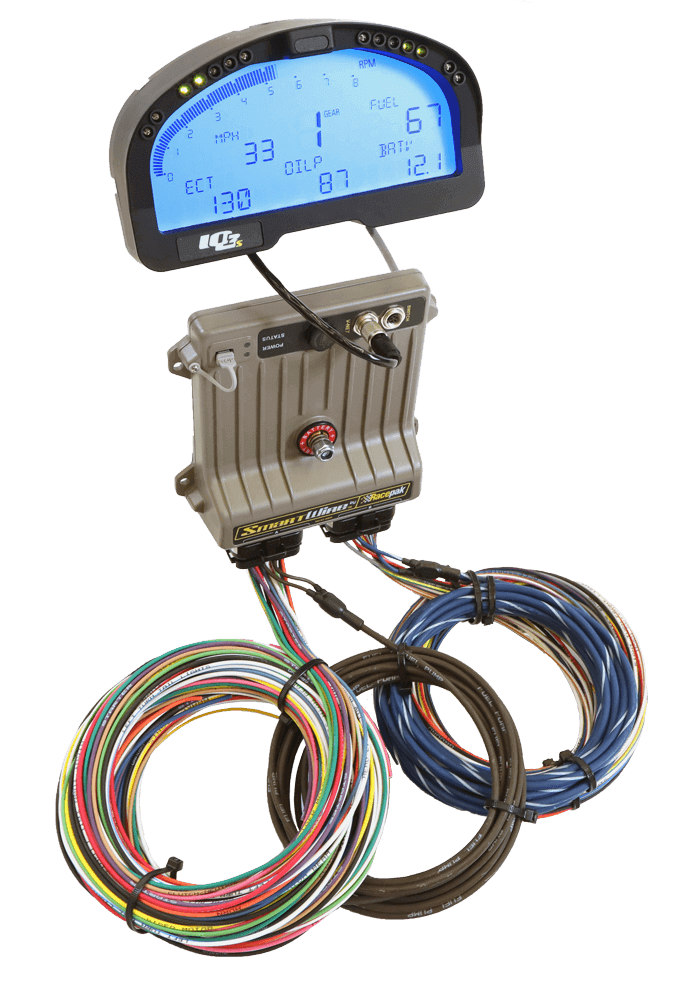 Racepak's Street SmartWire system is a solid-state power and wiring system with 125 amps distributed to 30 outputs through a printed wiring harness. The IQ3S is a complete dash for road vehicles with connection to OBD-II EFI and ECU systems. Pairing the SmartWire and the IQ3S Dash gives a simple, complete chassis wiring and dash package for any car.
Racepak
888.429.4709
Racepak.com
TOUGH AS NAILS
Manton Pushrods 24V/Common Rail Cummins Roller Rocker Arm System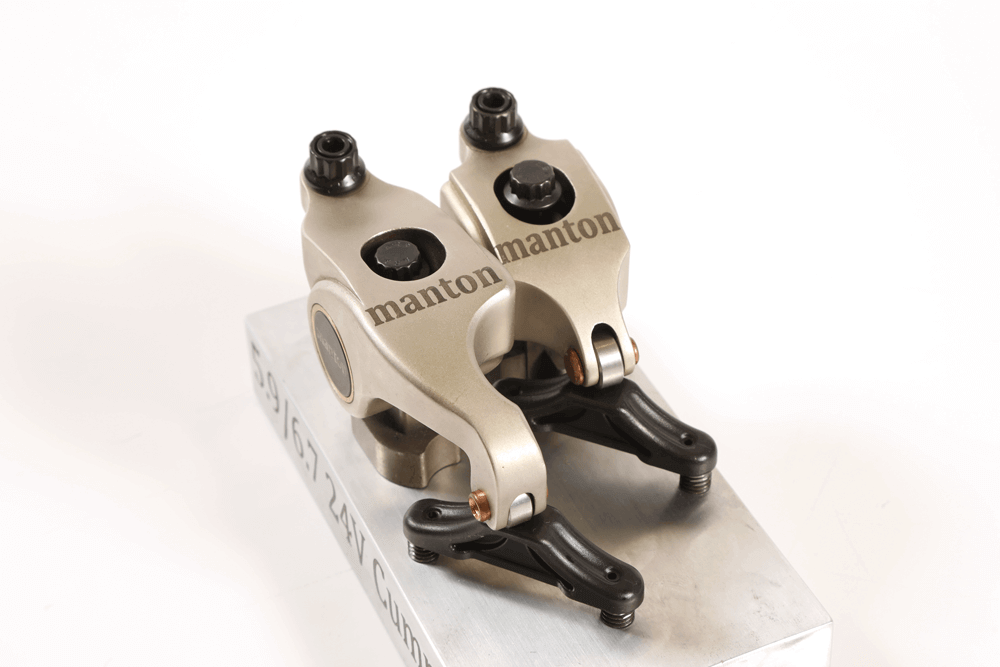 Tool Steel 24V Cummins Roller Rocker Assembly for '98.5 to present trucks feature new extreme duty tool steel bodies with bushings for improved friction, nitrided tool steel trunnion bearings w with oil grooves to prevent gauling, nitrided tool steel adjusting screws with 12-point adjusting nuts, proprietary axle pin and roller material, and upgraded ARP Fasteners.
Manton Pushrods
951.245.6565
DieselPushrods.com
LOADED DOWN
Hellwig '17 Ford Super Duty Big Wig Air Suspension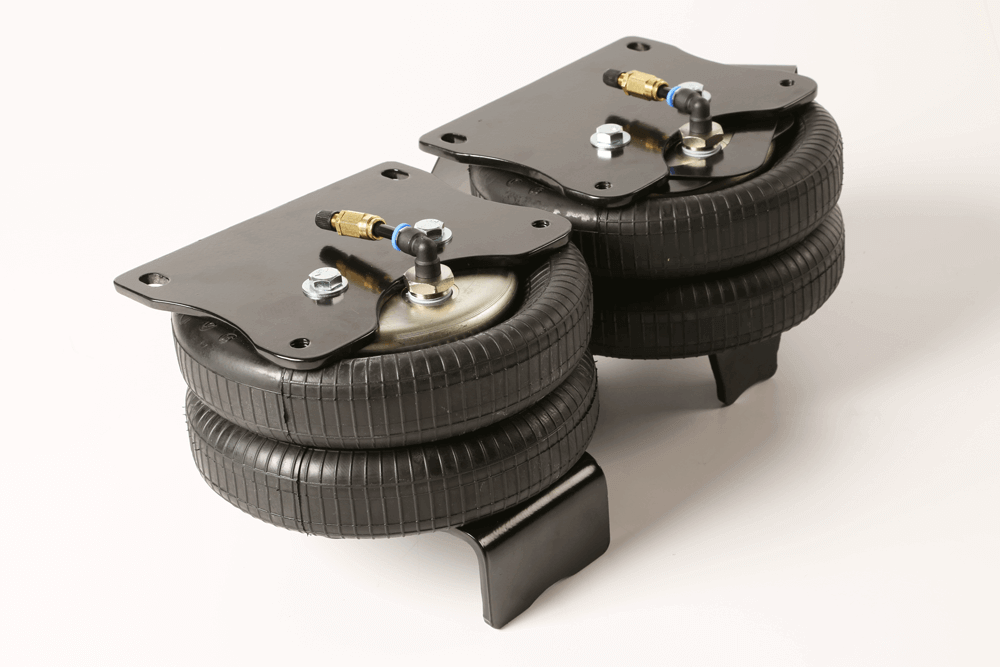 Big Wig air suspension for the '17 Ford Super Duty. The Big Wig line uses big 2,800-pound air bags for improved level load capacity and a smoother ride. Part number 6116 fits two-wheel-drive models and part number 6117 fits four-wheel-drive models. Part number 6119 is designed for vehicles with up to a 4-inch rear lift. Hellwig also offers front and rear sway bar options for tow/haul applications.
Hellwig Products
800.367.5480
HellwigProducts.com
DIESEL TACHS
AutoMeter Low Rev Tachometers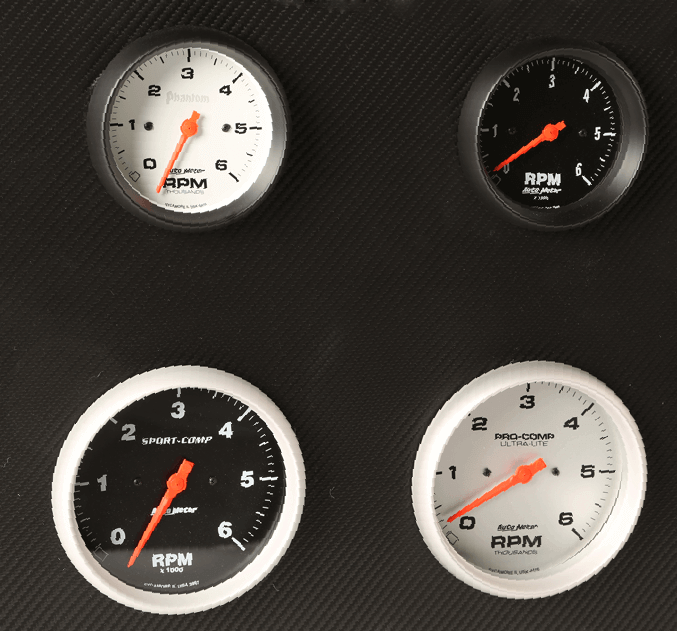 AutoMeter's Low Rev Tachometers are engineered to provide the best possible monitoring of engine speed in applications such as diesel trucks, big-block muscle cars or vintage sports cars. The patented air core meter movement, wound in-house to exacting standards, can move the needle from zero to 6,000 rpm in 333 milliseconds.
AutoMeter
866.248.6356
AutoMeter.com
SHIFT YOUR GM/FORD FOUR-SPEED
US Shift Quick 4 Stand Alone Transmission Control System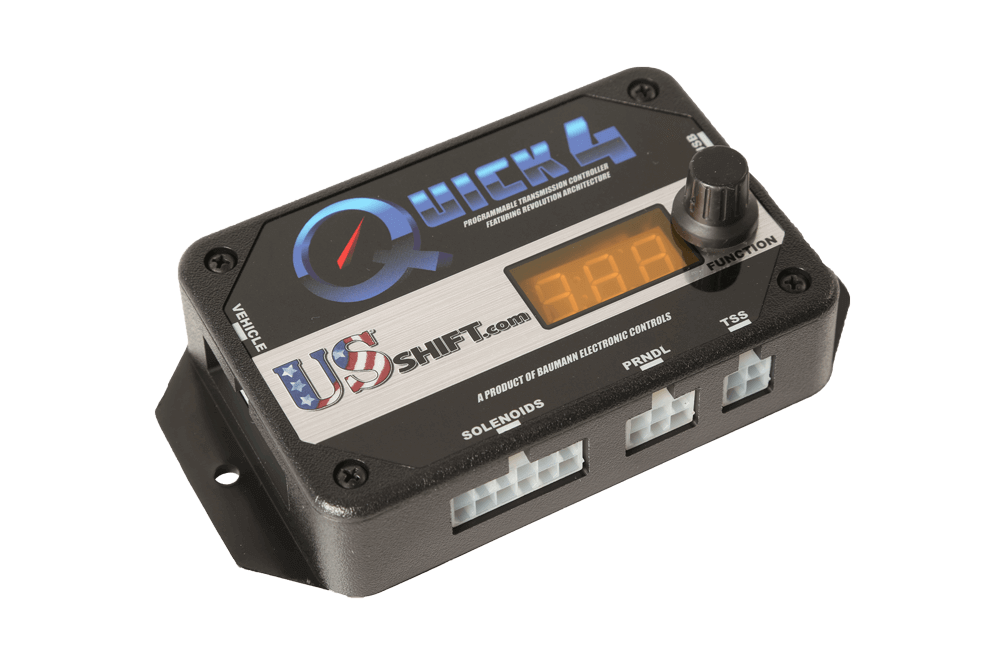 US Shift's popular Quick 4 stand alone control system for domestic automatic electronic overdrive transmissions has recently been enhanced with a new user interface that makes navigating the built-in display more intuitive. The latest Firmware upgrade includes improvements to shift timing, self-learning converter clutch engagement, and easier setup.
US Shift
864.646.8920
USShift.com
HEAVY WINCH
Superwinch EXP18SI 12V Synthetic Rope Winch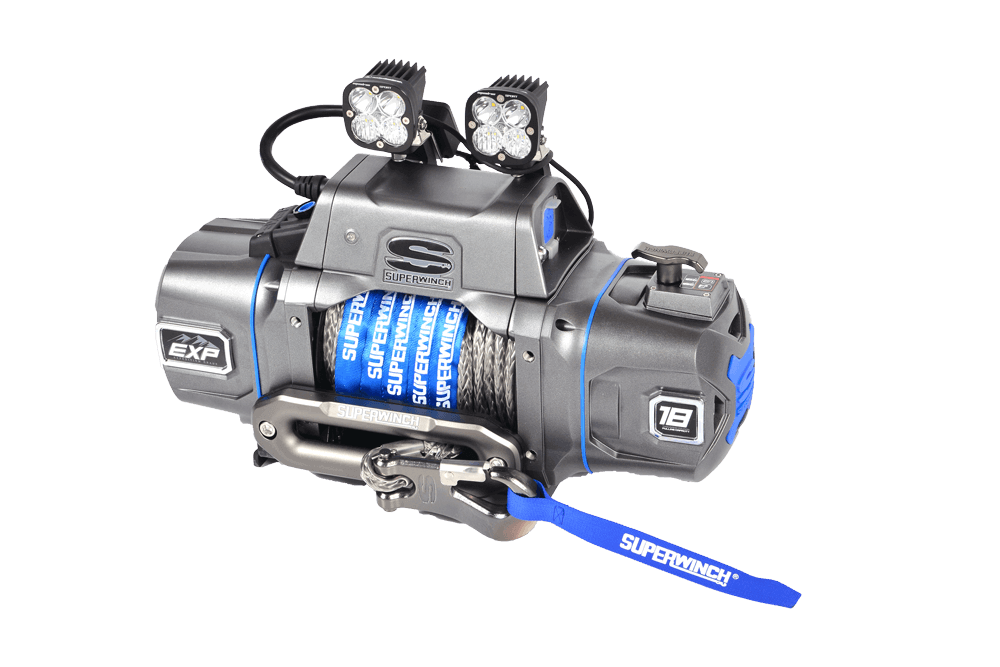 Designed for large vehicles demanding a premium winching experience, the EXP 18 features fast line speeds, futuristic electronics, advanced sealing, and an autoengage clutch. It also incorporates certified Dyneema synthetic rope and a brake outside the drum with reinforced wall thickness.
Superwinch
800.323.2031
Superwinch.com
COMPETITION TRANS
Reid Racing S80 Replacement Transmission Case for GM 4L80E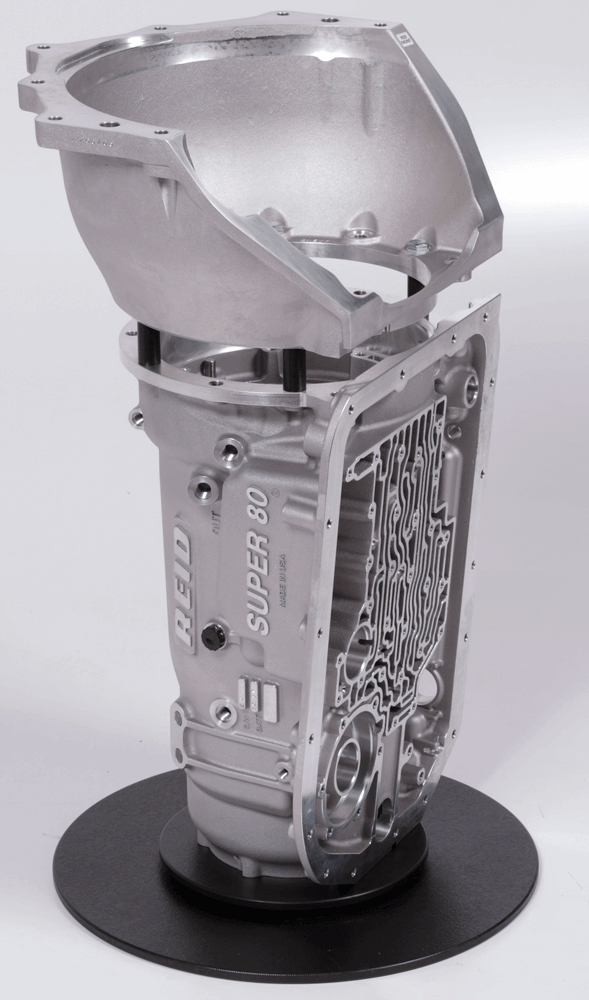 This is a full replacement GM 4L80E transmission case featuring 100% bolt-in replacement SFI 4.1 & 30.1 certified without external shields, Bolt-on bellhousings to adapt to all popular engines, bellhousing/case have their own pilot to insure alignment, 360-degree internal lugs correct major failure point of GM design, and a billet pressure plate is included.
Reid Racing
925.935.3025
ReidRacing.biz
RANGE EXTENDER
Titan XXL 36-gallon Chevy Colorado Replacement Tank

This is a 36-gallon, direct replacement fuel tank for '16+ Chevy/GM Colorado/ Canyon crew cab, long bed trucks. The Titan Tank is 15 gallons larger than the stock tank. Installation only takes 2.5 hours of time by one technician, it requires no modifications to the truck. All Titan Tanks are made in the USA and are backed by a lifetime warranty.
Titan Fuel Tanks
800.728.4982
TitanFuelTanks.com
HD JOINTS
HD Rebuildable Balljoints for 2014+ Ram 2500/3500 4×4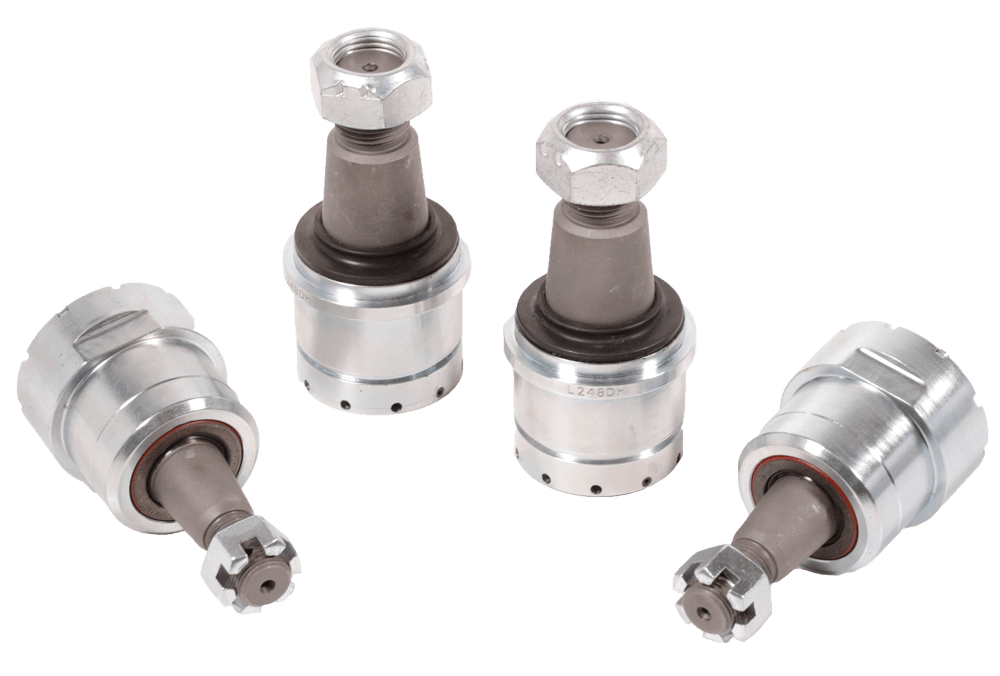 Dynatrac introduces HD Balljoints for '14-18 Ram 2500/3500 4×4 trucks. Dynatrac HD BallJoints are the strongest, most durable and highest quality available anywhere and designed to offer better steering, more driver control, reduced tire wear, and lower sustainment costs over the life of the vehicle.
Dynatrac Products
714.596.4461
Dynatrac.com
CUSTOM TUNER'S DELIGHT
SCT BDX Performance Tuner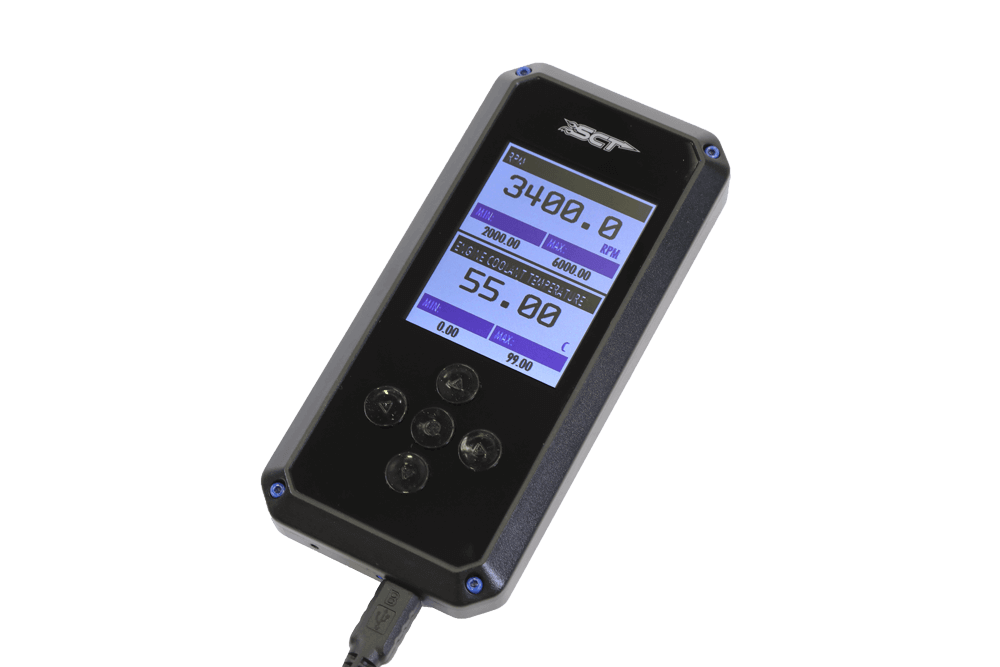 SCT BDX delivers proven tunes to unlock your vehicle's true potential. Features a sleek design, full-color display, and customizable gauges to help track, data log, and adjust performance for improved horsepower and torque. Select from the preloaded tunes or load up to 20 custom tune files. Device updates and custom tune delivery over WiFi means you are always up to date.
SCT/Bully Dog
407.774.2447
SCTflash.com
STAND ALONE FUEL PUMP
Fuelab High Efficiency Twin Screw Fuel Pump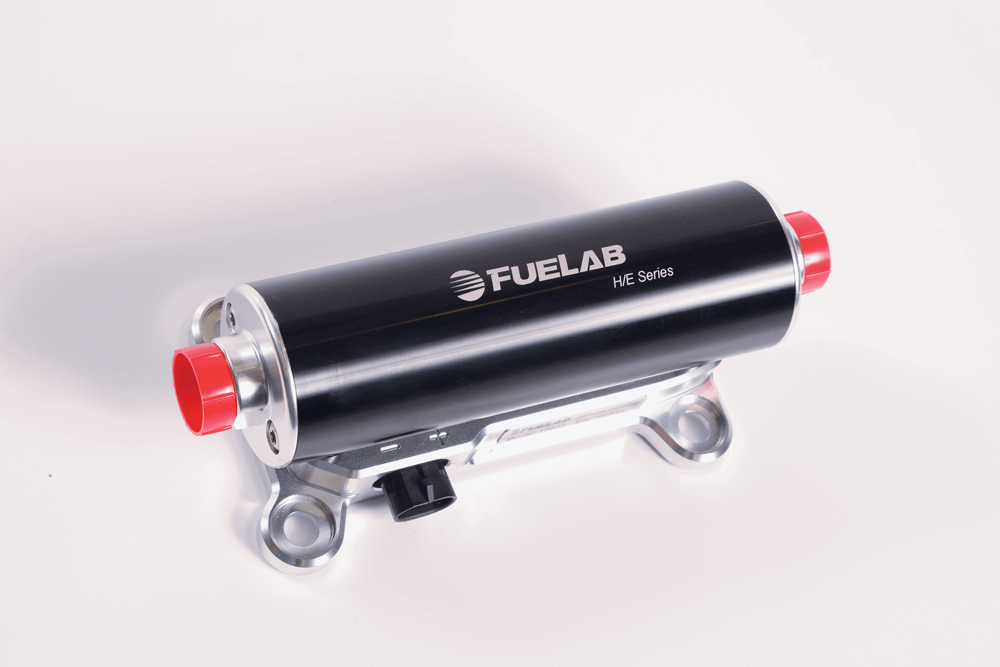 High Efficiency Brushless Twin Screw Pump reduces current draw to extremely low levels while maintaining flow pressures up to 125 psi. It features superior priming capabilities, improved resistance to cavitation, and is compatible with gas, E85, diesel and methanol. Rated at 500 lph and lightweight at under 3 pounds, it can support up to 1,250 hp.
Fuelab
618.344.3300
Fuelab.com
FRONT DIFF UPGRADE
BD Diesel Dodge Front Diff Cover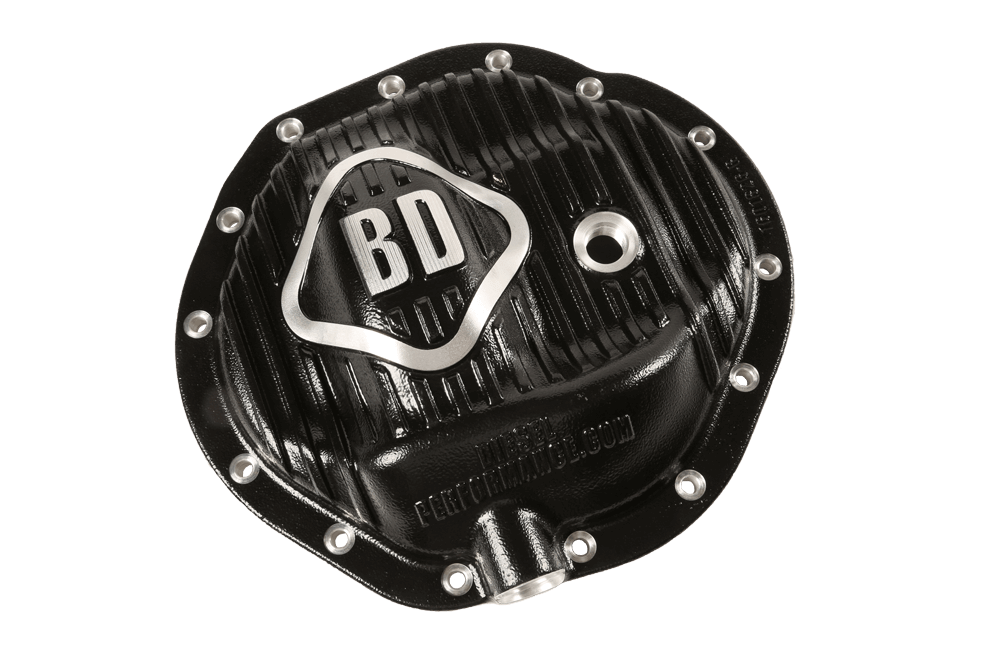 This is a cast aluminum front differential cover for AA 14-9.25 axles on Dodge '03-13 2500/3500 4×4 pickups that is designed for increased cooling capacity in high-performance, high-load applications.
BD Diesel Performance
800.887.5030
DieselPerformance.com
TUNING AT YOUR FINGERTIPS
Powerteq Flashcal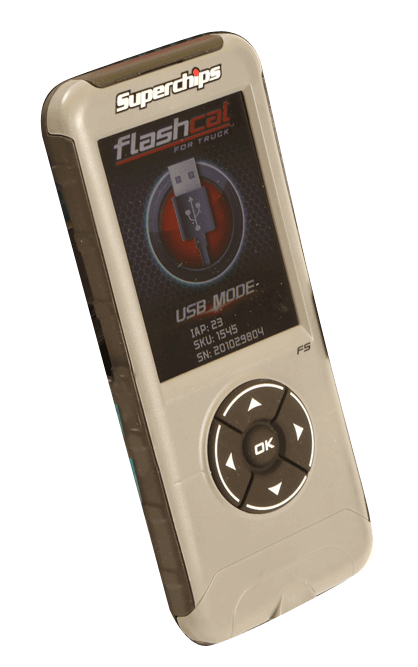 The Flashcal for trucks and Jeeps is a handheld product designed to calibrate for large aftermarket tires, read/clear trouble codes, adjust your speed limiter, and more at a price that can't be matched. Consumers now have the option to virtually upgrade their Flashcal to include performance tuning using Superchips Ignition update software.
Powerteq
888.227.2447
Superchips.com
POWER OF THE CLOUD
EZ LYNK Auto Agent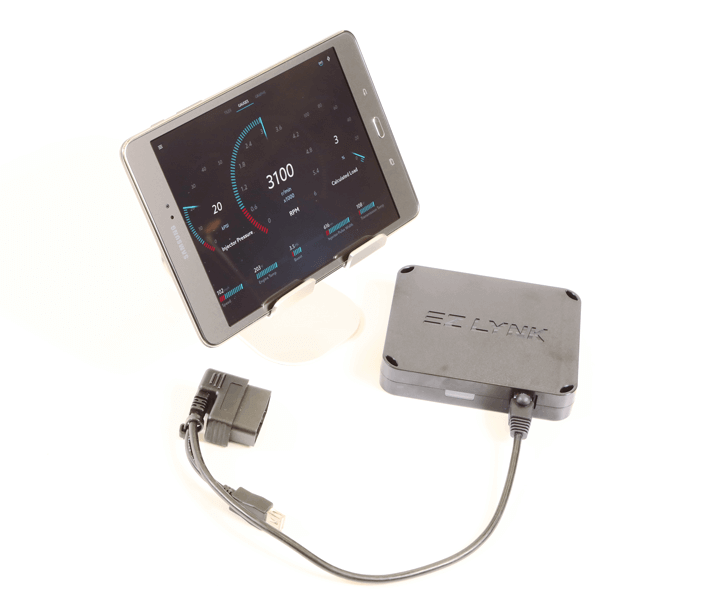 EZ LYNK's technology boosts the efficiency of the automotive repair and maintenance industry through remote connectivity. The company's Auto Agent can perform diagnostics, data acquisition, and vehicle software updates remotely using EZ LYNK over-the-air technology. This reduces trips to the repair facility and improves the automobile ownership experience.
EZ LYNK
844.439.5965
EZLynk.com
TRANS SUPPORT
McLeod by Raybestos Performance Auto Transmission Rebuild Kit for Diesels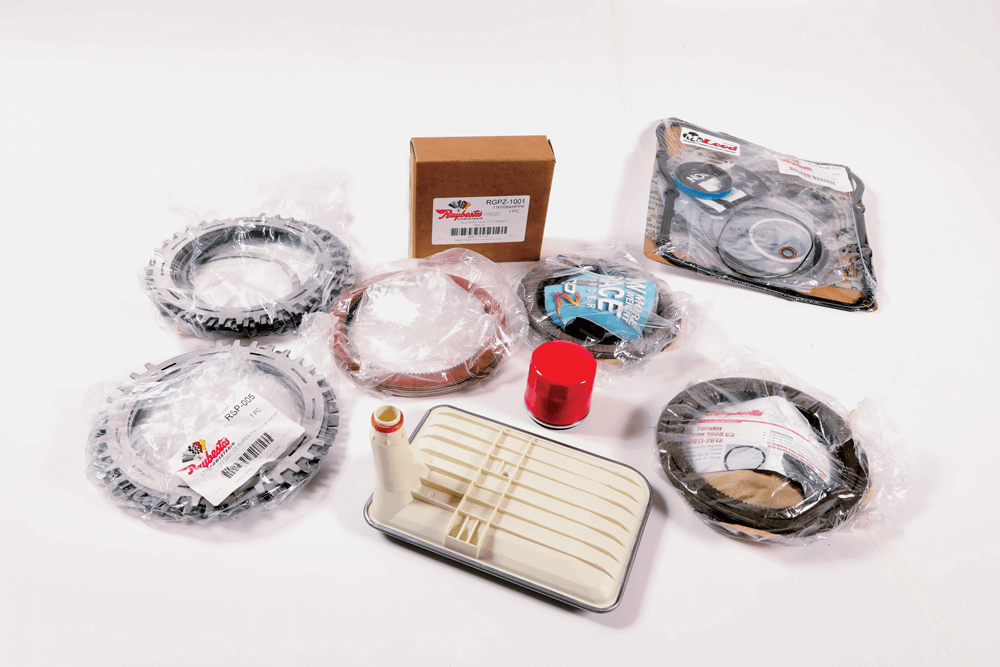 The McLeod by Raybestos line of Performance Automatic Transmission Rebuild kits continues to grow with more part numbers for diesel applications. Each kit includes high quality products like Far Pak gaskets and prestigious Raybestos Powertrain friction plates. These kits are rated up to 1,000 hp and are sold exclusively at McLeod Racing.
McLeod Racing
714.630.2764
McleodRacing.com
AMPED UP
Sinister Ford 6.0L Powerstroke 250-amp High Output Alternator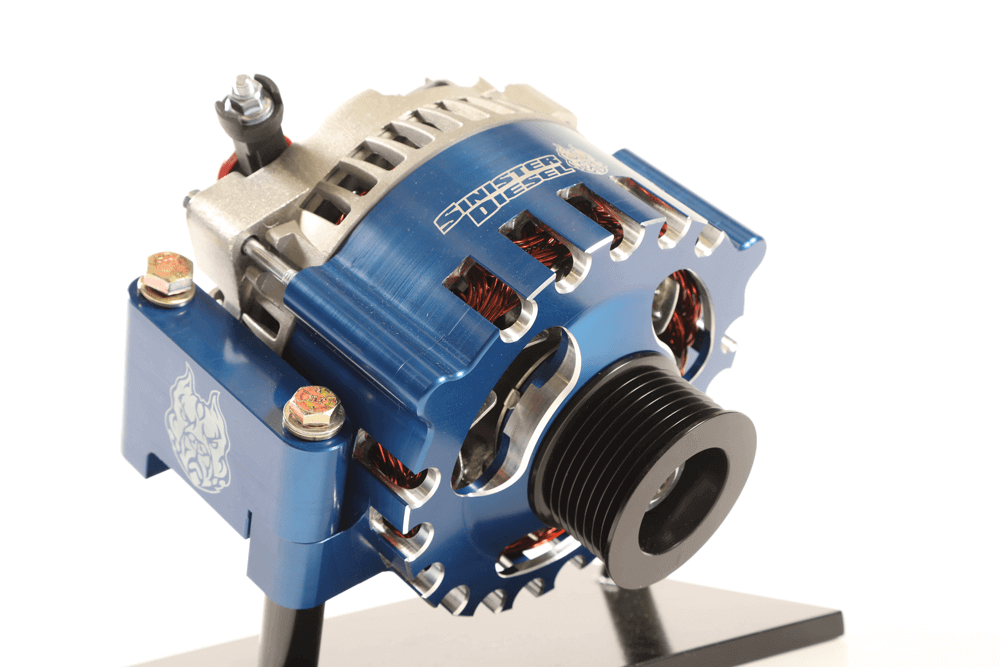 Sinister's new 250-amp alternator produces better than stock performance and features an upgraded high output regulator, high-temp bearings, an upgraded stator, and an anodized Sinister Blue billet cover. Direct fitment requiring no modifications means easy installation. Anodized Sinister Blue for a custom look. Includes a 1-year warranty.
Sinister Diesel
844.550.5707
SinisterDiesel.com
ROUND IS BORING
GEM Tubes Lucky 7 Geometric Exhaust Tips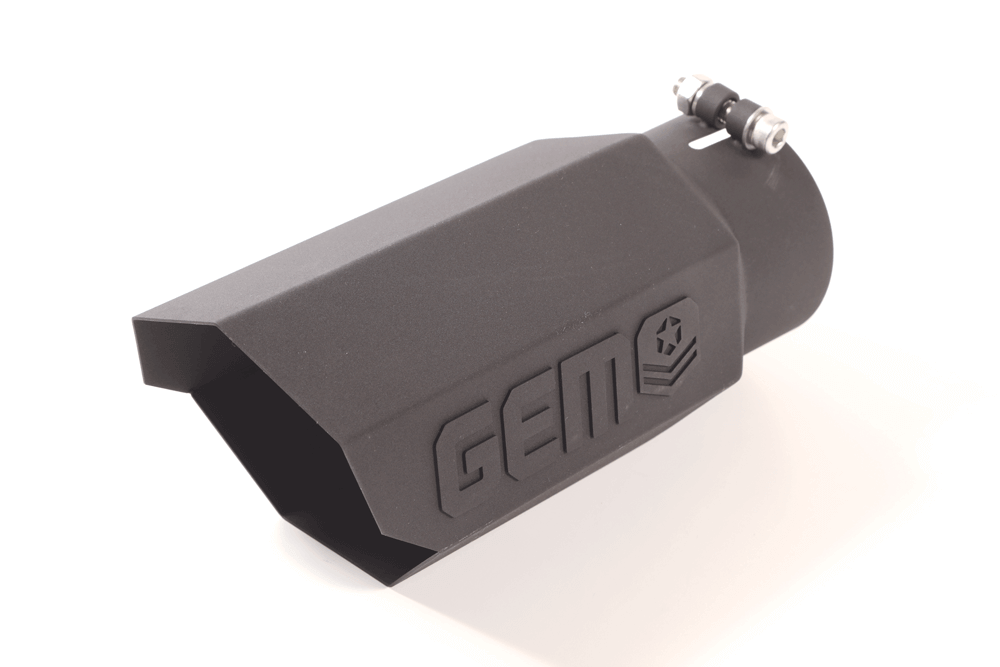 Lucky 7 Geometric stainless steel exhaust tips feature an aggressive edgy look that fits with the styling of today's vehicles. Quaility 304 stainless steel is used exclusively in their construction, and they include all stainless mounting hardware for an easy way to set your vehicle off from the rest. Both black and polished versions are backed by a lifetime warranty.
GEM Tubes
800.918.8316
GEMtubes.com
TOTALLY CUSTOM
2017+ Ford Super Duty Custom Fender Vents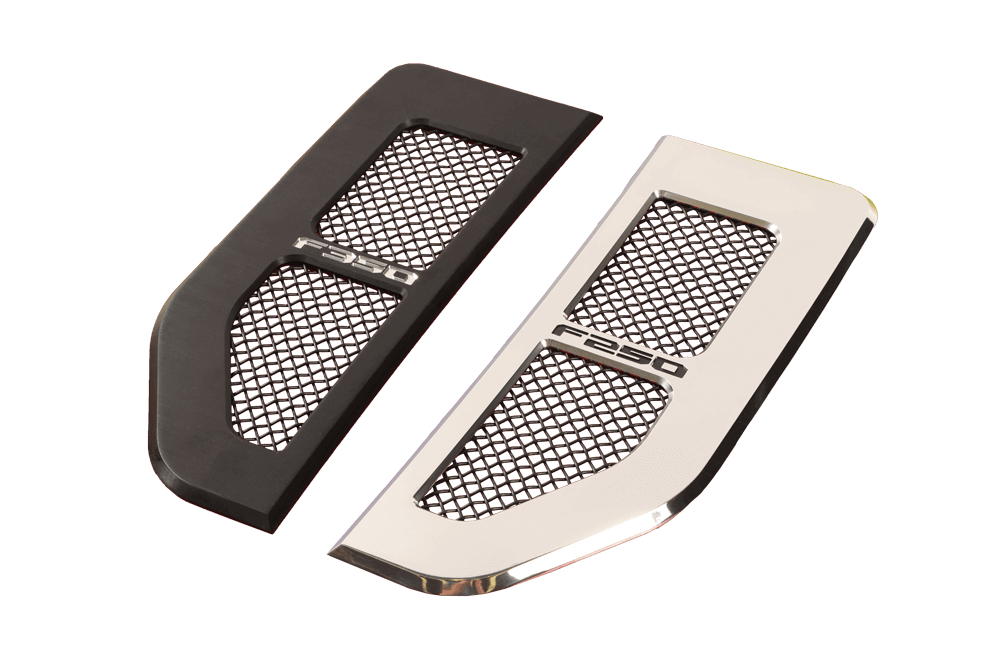 Model year 2017 and later Ford Super Duty custom 6061 billet aluminum fender vents can be fully customized with custom text, logos or company names. The vent area can even be formed in a custom shape to incorporate logos, or be deleted entirely. Available in black, polished, and brushed aluminum finishes. Recessed text and logos can be painted custom colors.
Billet Badges
760.654.3456
BilletBadges.com
ALL AROUND ADDITIVE
AMSOIL Diesel All-In-One

AMSOIL Diesel All-In-One combines the detergency, lubricity, cold-flow and cetane benefits of Diesel Injector Clean, Diesel Cold Flow and Diesel Cetane Boost in one convenient package.
AMSOIL
800.777.8491
Amsoil.com
GET GATED
Turbosmart V Series 50mm Wastegate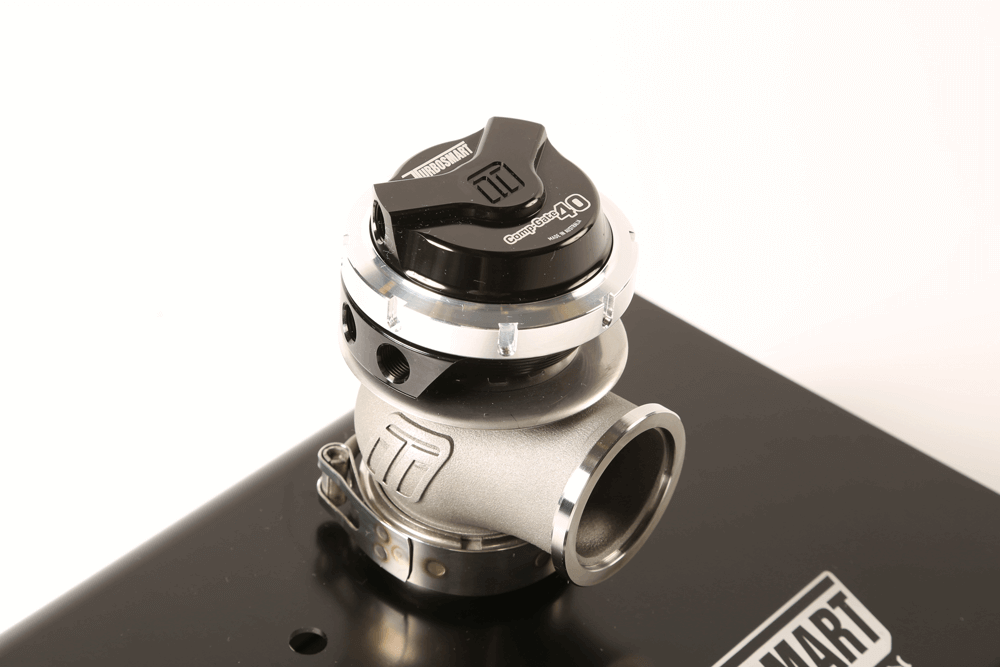 The 2017 Turbosmart range showcases the company's 5th generation wastegates with innovative "World Firsts." Based on 20 years of development, the company has revised every aspect of its wastegates, with more than 700 simulations and fatigue testing over 1,000,000 cycles to provide the best performing wastegate available.
Turbosmart
909.476.2570
Turbosmart.com
BIGGER THAN BIG S300
BorgWarner S300SX-E 72mm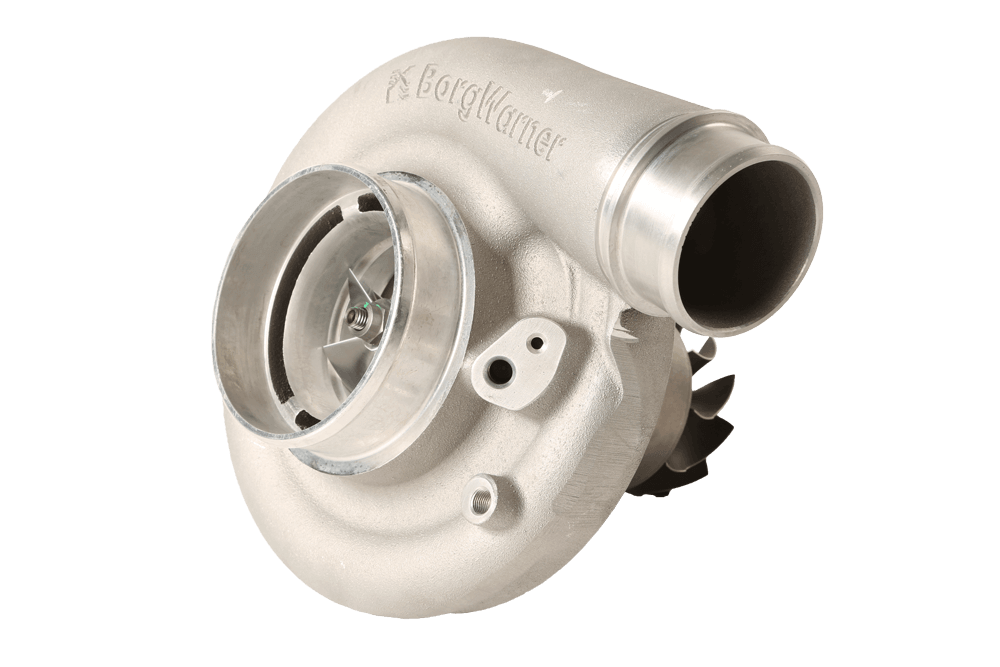 The S300SX-E 72mm SuperCore turbocharger for high-performance diesel applications expands on the manufacturer's SX-E line to include an even higher-flowing 72mm model.
BorgWarner
828.684.4000
BorgWarnerBoosted.com
GET HITCHED
Gen-Y Torsion Hitch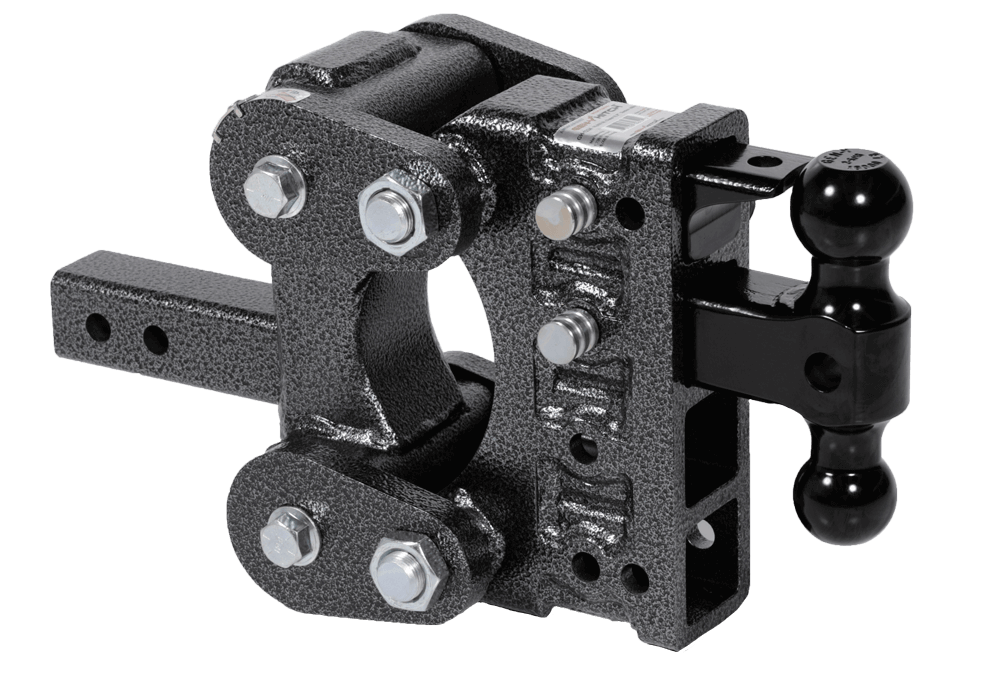 The Gen-Y Torsion Hitch is not your daddy's drop-hitch! Engineered to mitigate much of the inertia between truck and trailer, this is the solution to many of the problems that have plagued the towing industry for years. This hitch offers safety, efficiency, and toughness.
Gen-Y Hitch
574.218.6363
GenYhitch.com
NEW DUALLY
American Force Tactical Series Super Dually Rear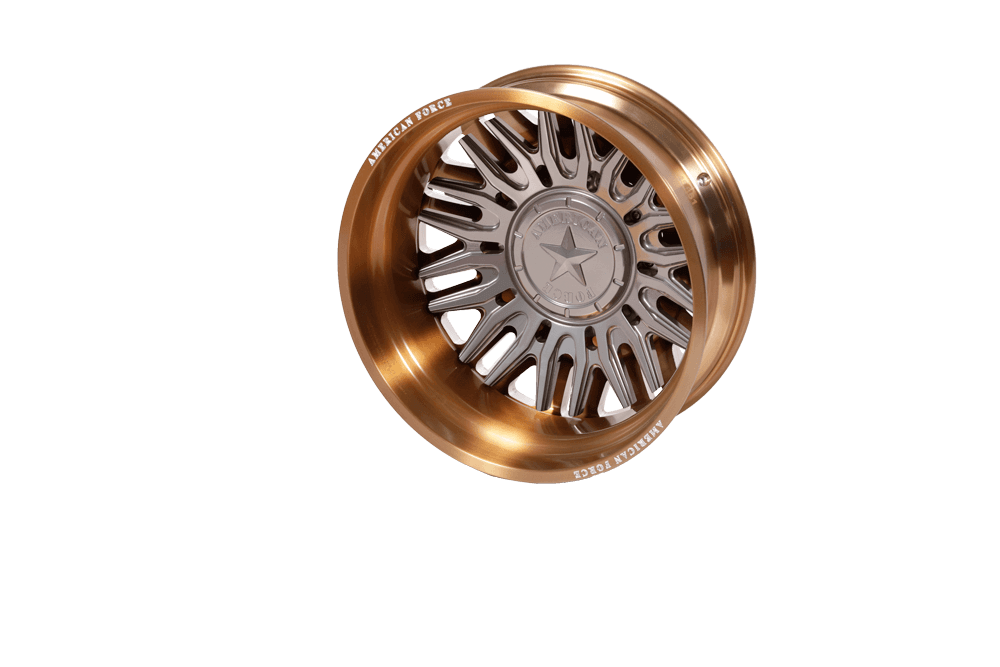 The "Anthem" is the newest addition to American Force's Tactical Series, offered exclusively as a Super Dually setup. The signature center piece is precision machined from a solid aluminum forging and then bolted onto the wheel. The rear wheel shown is a 10-lug dually with adapter sized 24×8.25 inches. Available in 22×8.25 to 26×8.25.
American Force Wheels
786.345.6301
AmericanForceWheels.com
GRILLE PERFECTION
'13-17 Dodge Ram 2500/3500 Grille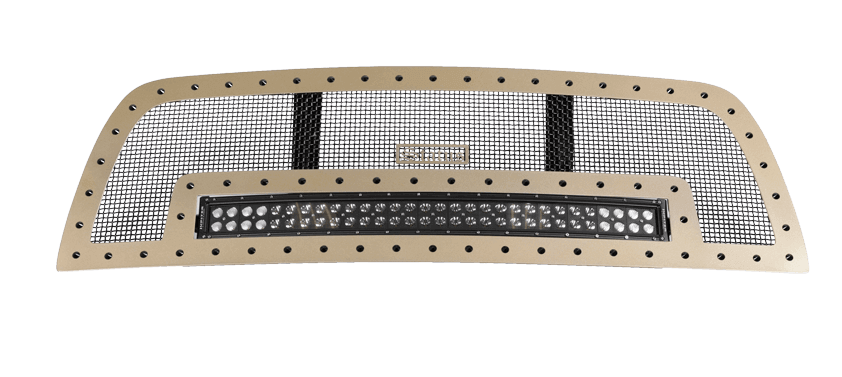 This is a '13-17 Dodge 2500/3500 grille. Cutting of the factory grille shell required. Made in the USA, all Status grilles come standard with Gloss Black Mesh, Gloss Black Surround, and your choice of Spikes and our emblems. Many other options are available.
Status Grilles
775.677.8511
StatusGrilles.com
DISPLAY YOUR SPECS
Trinity 2 (T2)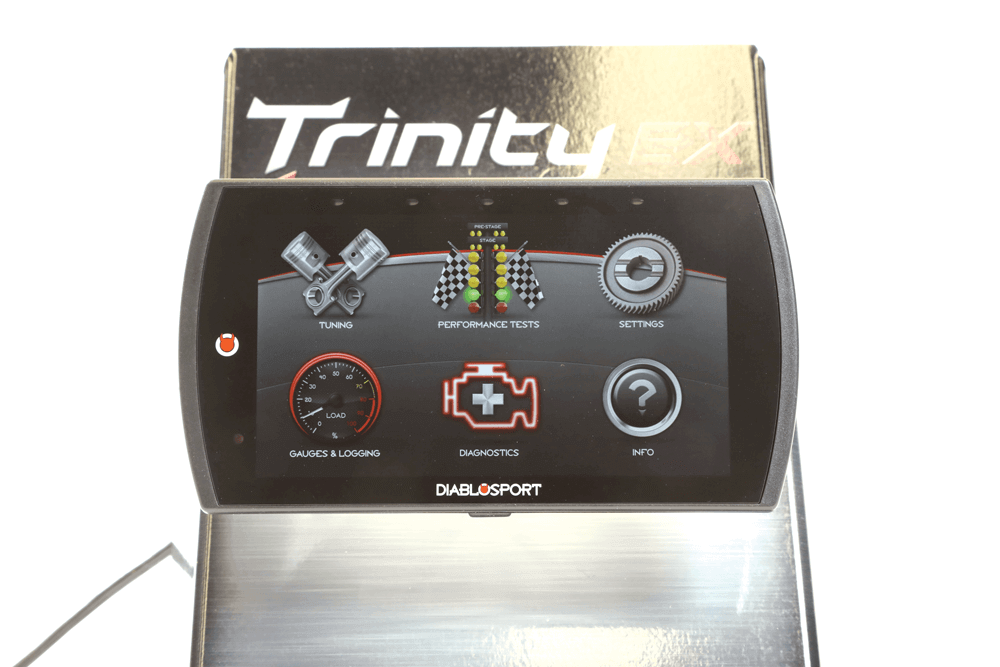 The Trinity 2 takes automotive performance to new heights with an all-new, capacitive touch display, high-speed processing and lightning fast read/write times. The new screen offers the most impressive parameter display solution on the market and pairs top-of the-line hardware with industry leading performance tuning from DiabloSport.
DiabloSport
866.404.6101
DiabloSport.com
CAT POWER
Sinister Chevy 2001-15 Duramax CAT Fuel Filter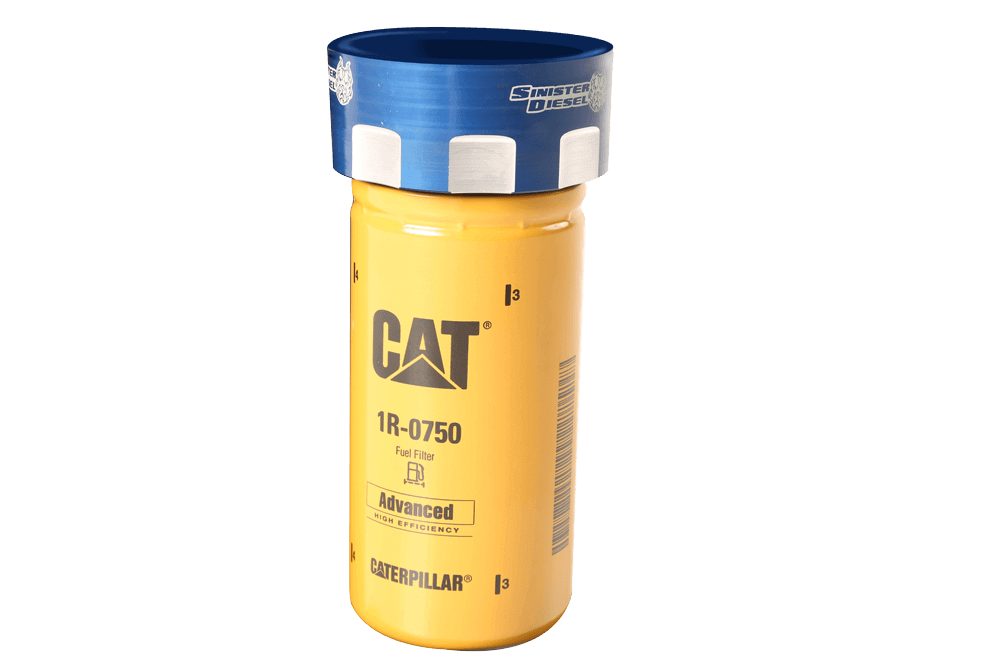 Sinister Diesel's CAT Filter Adapter for '01-10 Duramax and '04-07 Cummins engines lets drivers install a 2-micron CAT fuel filter onto their existing fuel system for improved filtering before fuel gets to vital engine components. It comes with a Sinister Blue anodized finish to prevent corrosion. Easy to install with all necessary hardware included.
Sinister Diesel
844.550.5707
SinisterDiesel.com
WILD WHEELS
Corleone Forged Corallo 28×16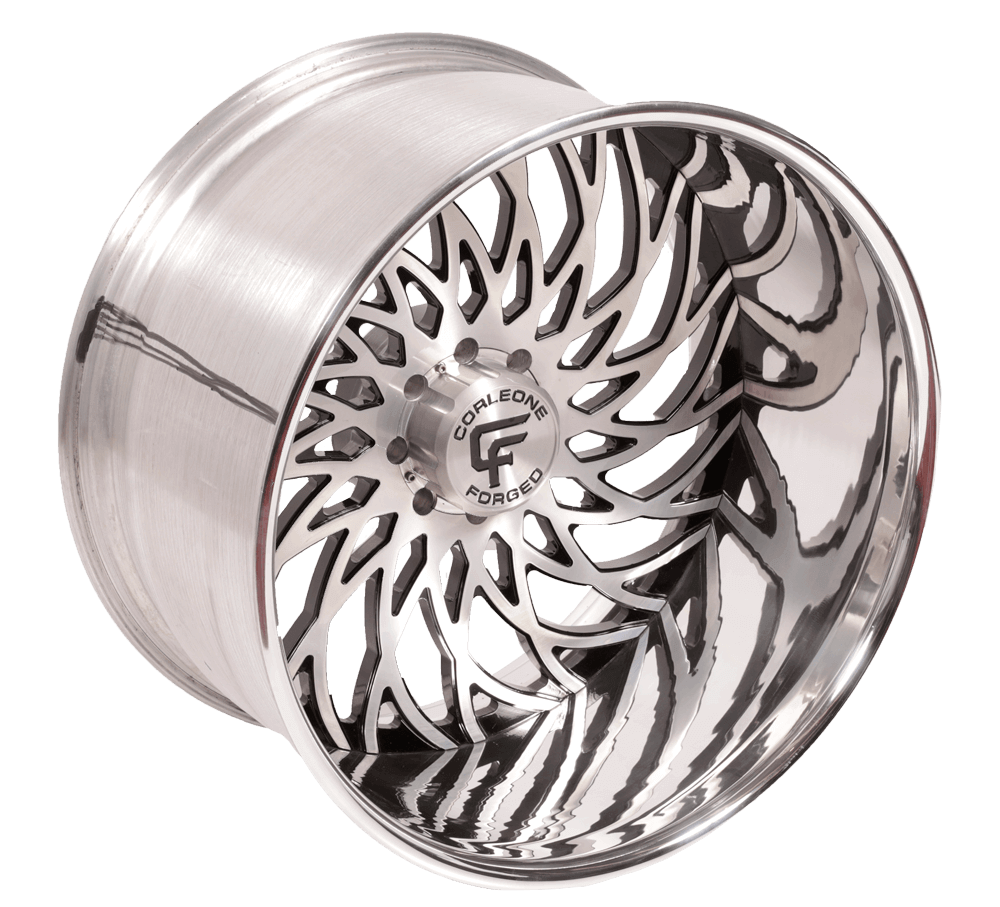 According to its maker, the Corallo 28×16 was the first 28×16 all 6061 forged aluminum wheel to hit the market. Utilizing a strong two-piece construction that allows for maximum lip size, the two-tone Corallo features a neck-breaking directional pattern designed to look incredible while rolling down the road.
Corleone Forged
682.553.9232
CorleoneForged.com
OEM POWER STROKE TURBO
PurePower Technologies Remanufactured Turbocharger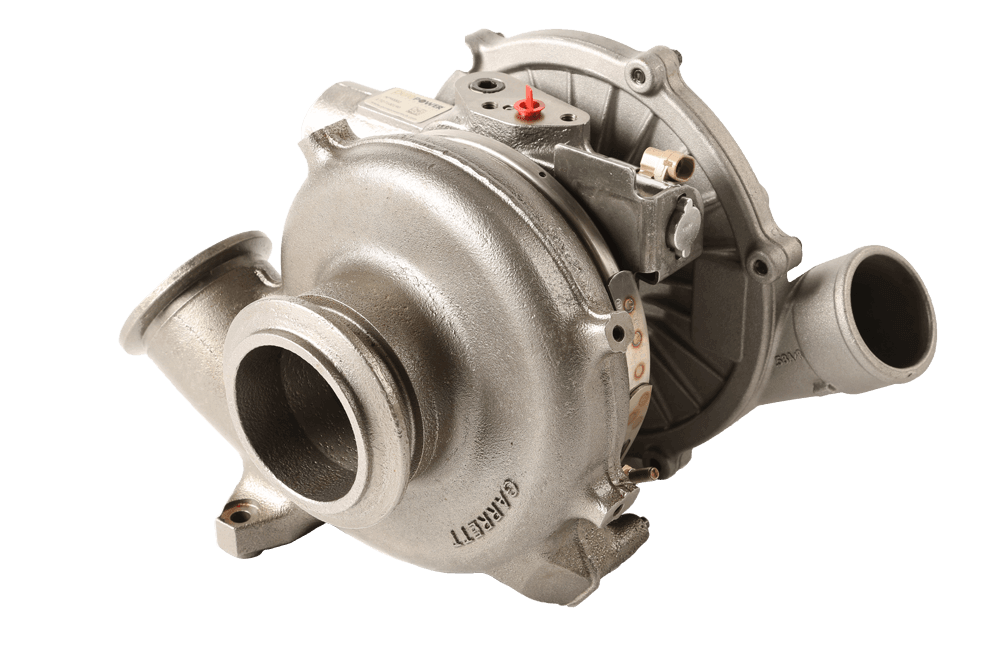 Alliant Power introduces Pure Power Technologies remanufactured turbochargers for the Ford 6.0L Power Stroke. Each turbo comes with 100% new vane actuator, journal and thrust bearings and are 100% end-of-line tested to ensure desired performance.
Alliant Power
608.842.5180
AlliantPower.com
DIESEL SHOT
Banks iDash 1.8 Double-Shot Gen II System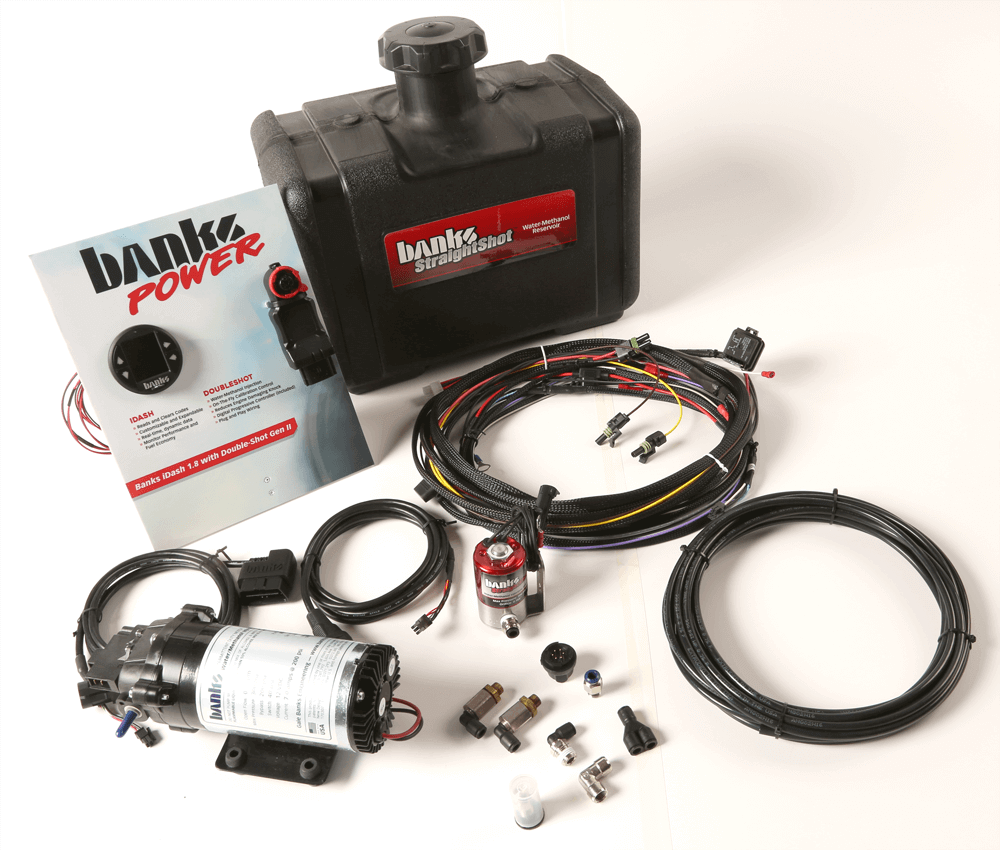 Advanced OBD-II water-meth controller uses vehicle data (rpm, speed, MAP, load, knock, AFR, EGT, APP, coolant temp and more) to dynamically adjust calibration on the fly. Dash 1.8 unlocks interface for control, data logging of injection parameters, and status of system. Includes a plug-and-play harness, and no tapping pressure line is required.
Banks Power
800.601.8072
BanksPower.com