POWER! INSIDE A WAGLER COMPETITION PRODUCTS 2,000+ HP DURAMAX ENGINE BUILD
The basic Duramax engine hasn't change much since GM put it that in the first HD Silverado and sierre back in 2001. It's good solid engine performs well and can last for hundreds of thousands of miles at or near stock power levels. But for sled pullers, racers and hardcore diesel performance enthusiasts that want more out of the Duramax platform, the engine's internals need to be reworked to reliably make more power and push the performance limits. Jeremy Wagler and his team at Wagler Competition Products in Odin, Indiana, have been at the forefront of pushing the Duramax performance envelope for years now since launching their first aftermarket performance cylinder head in 2013.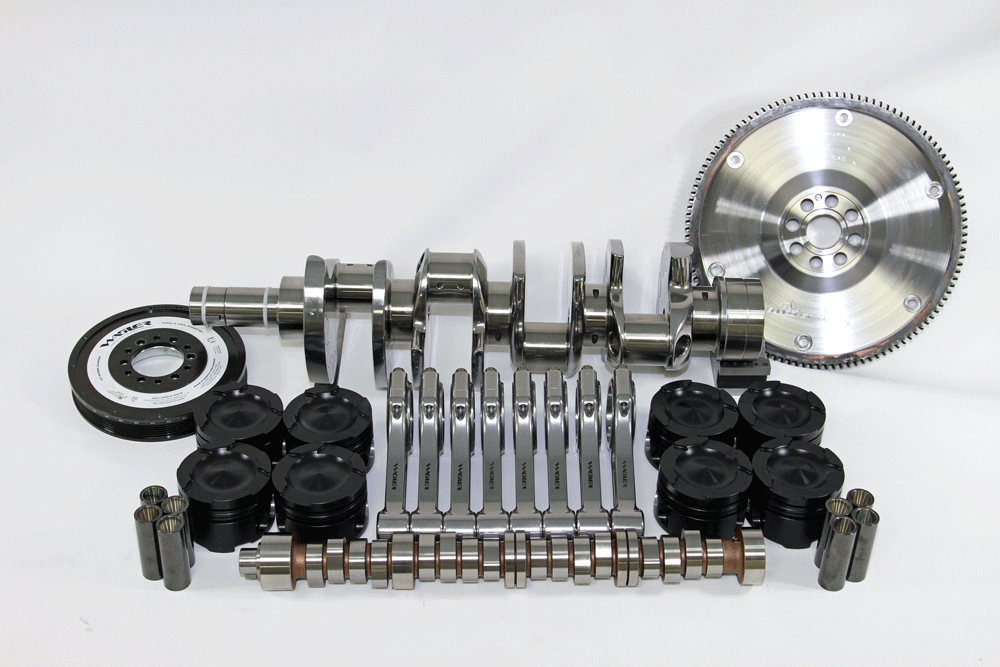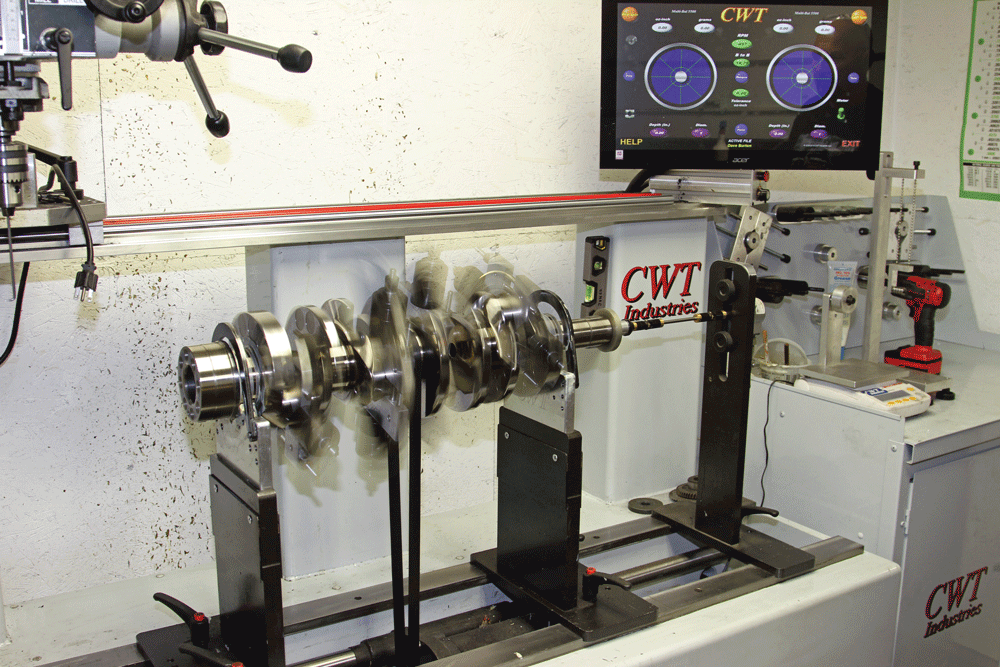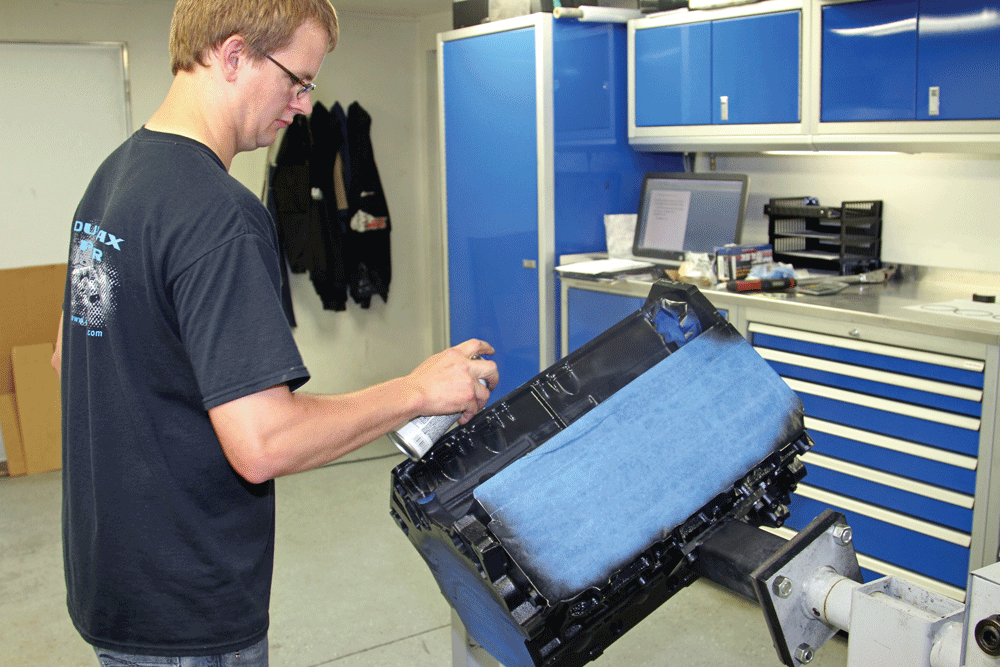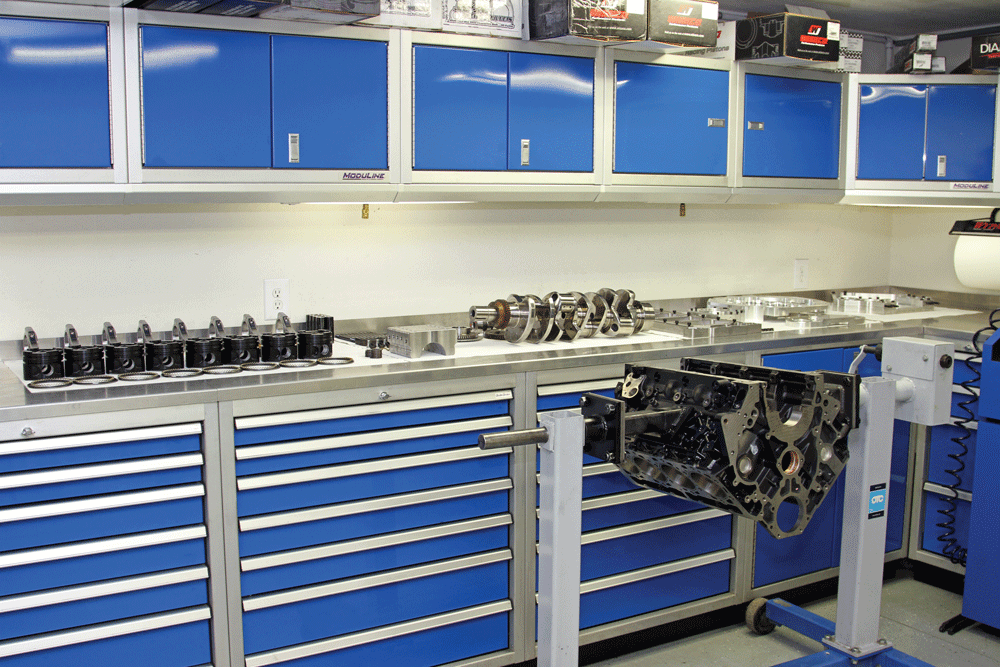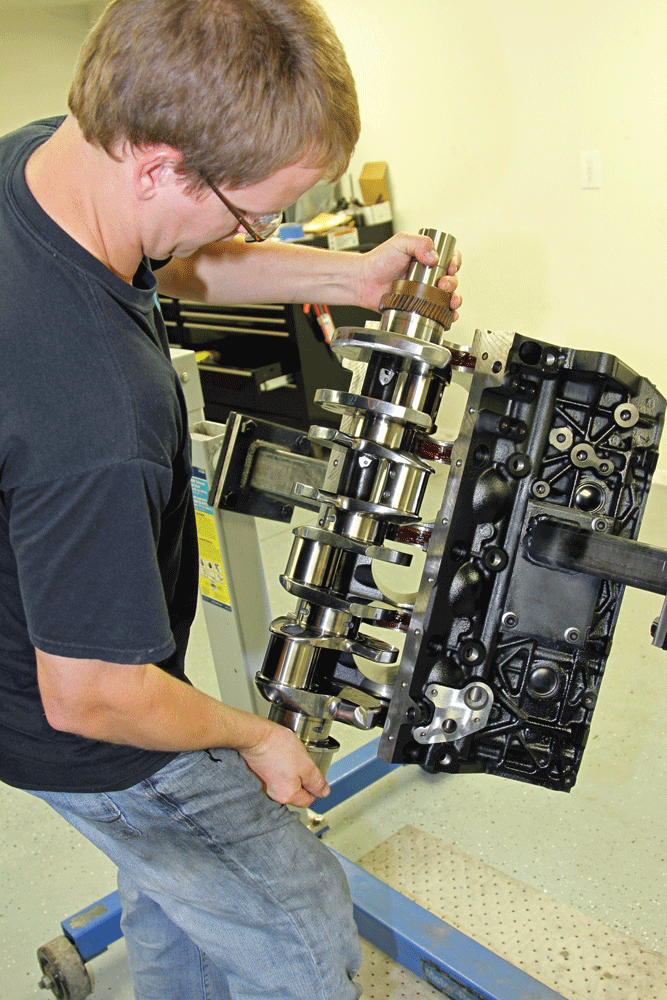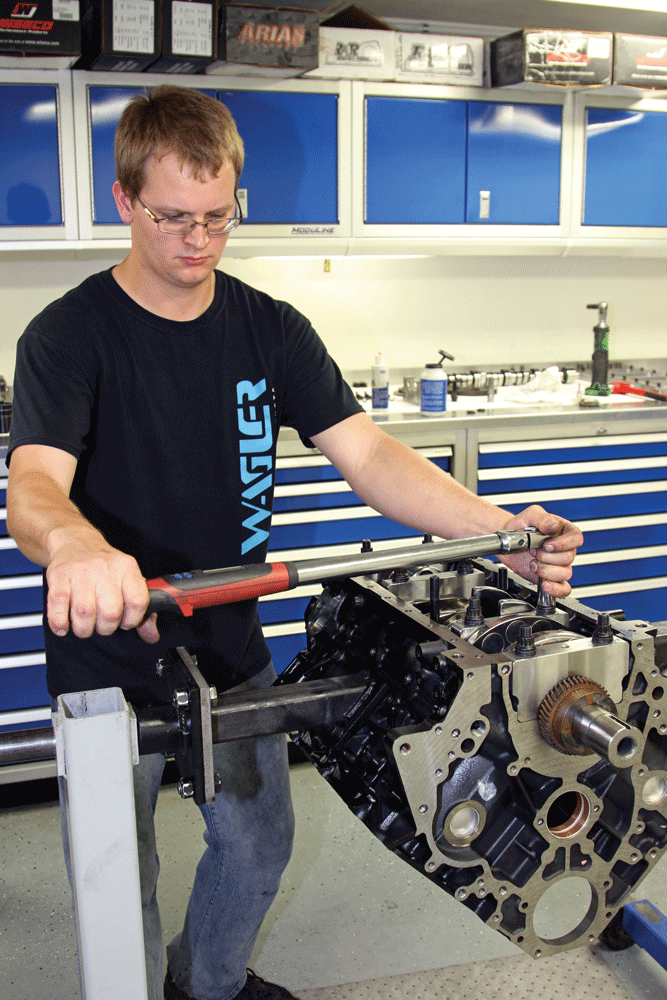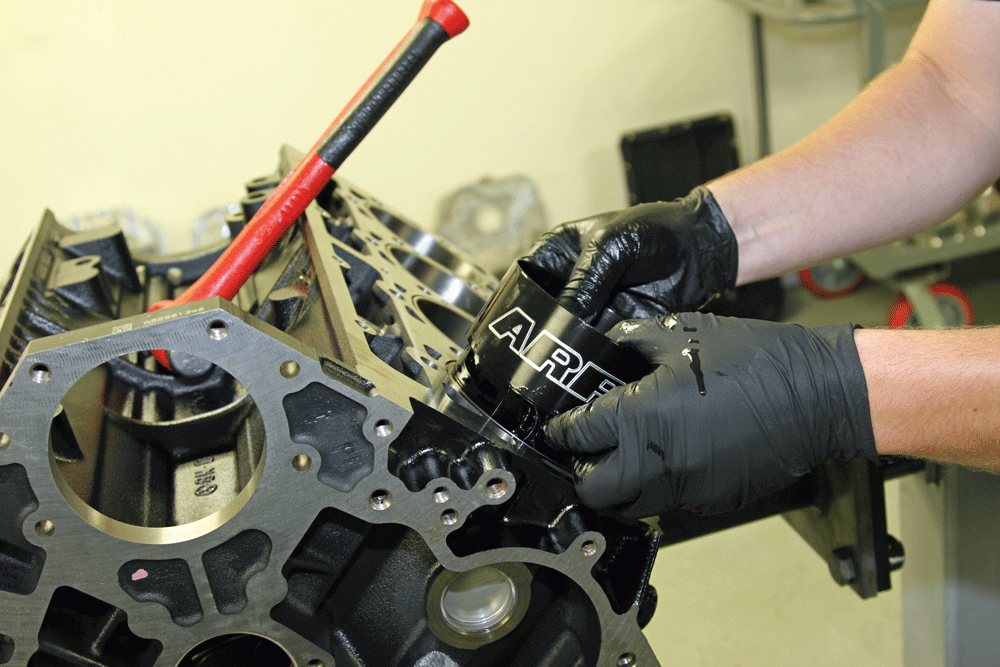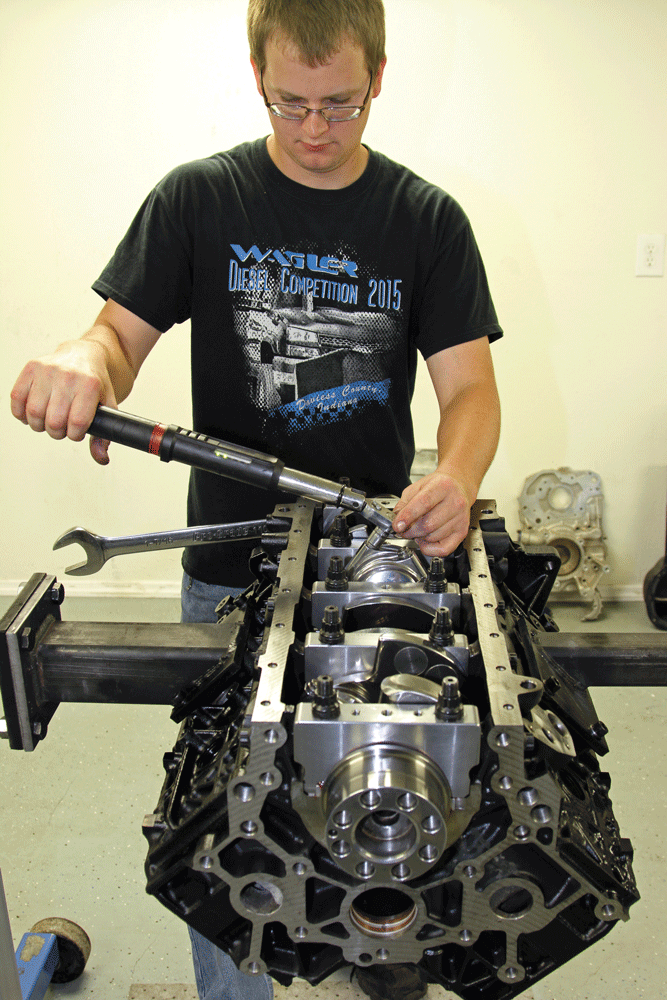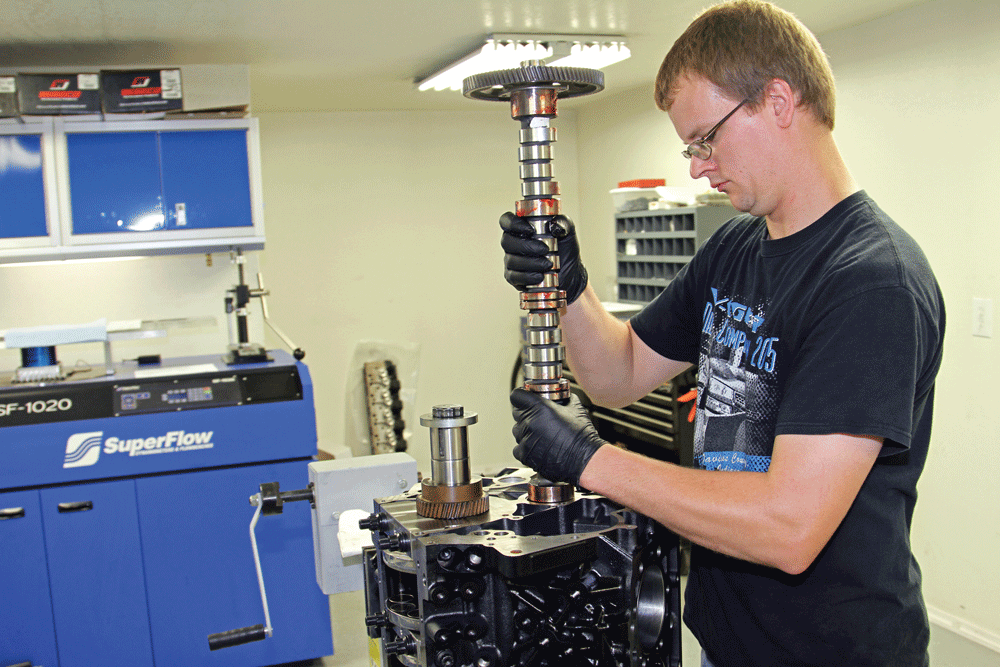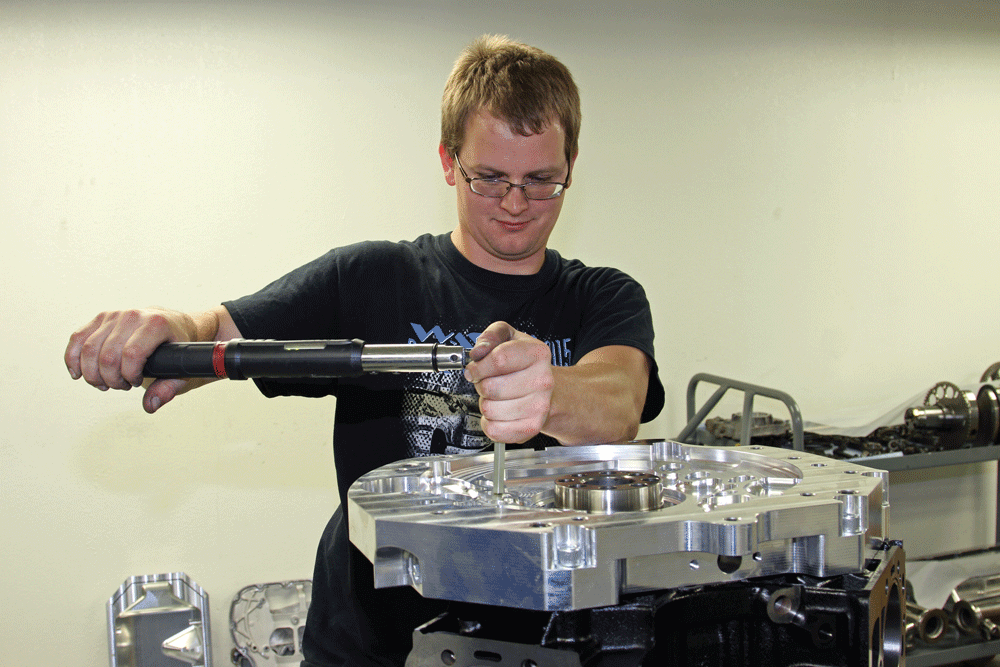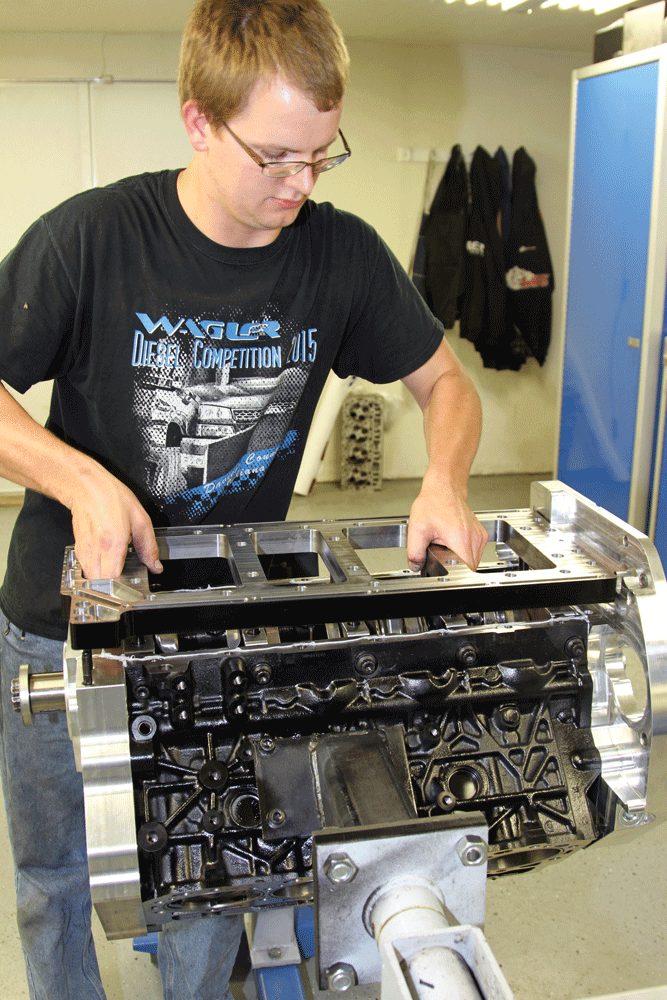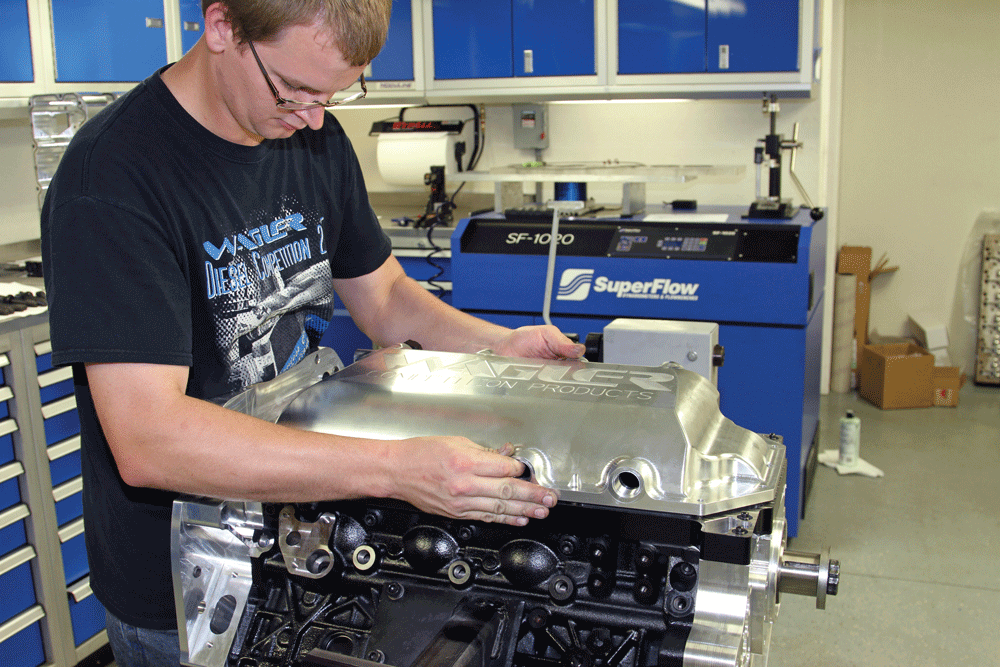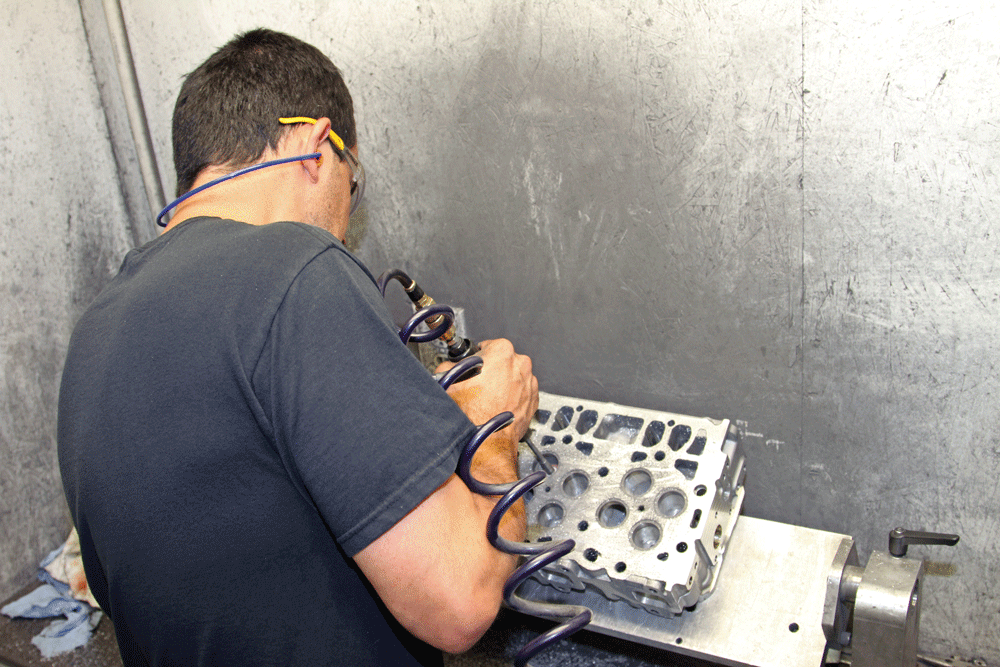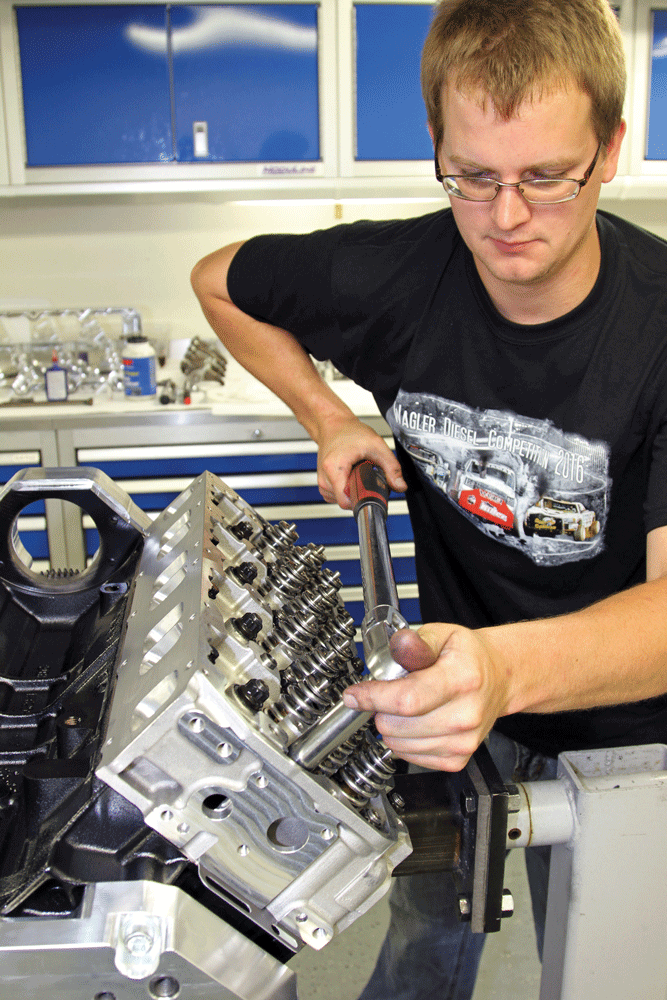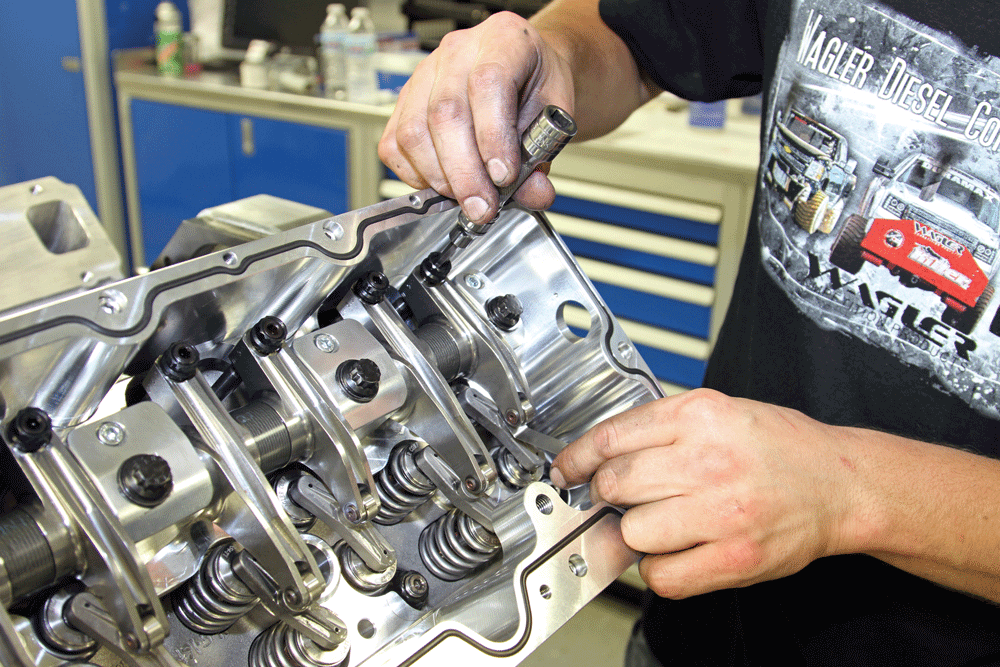 In addition to their extensive cylinder head work, the team at WCP has expanded its facilities and capabilities so the company now offers complete Duramax neutral-balanced rotating assemblies, complete engine builds, forged connecting rods, assembled short blocks and more.
A LOOK INSIDE
After the 2016 Wagler Diesel Competition in Elnora, Ind., we were able to hang out at the WCP shop for a few days and follow along with a Duramax engine build that is expected to produce well over 2,000 horsepower for a new drag race vehicle that's in the works. Like their other engines, this build starts with a factory GM block that is cleaned, checked and machined in-house to WCP specifications. Each block is honed to the desired cylinder bore, then decked and line-bored before new bearings are installed. To help seal in the combustion charge under high-boost and high-rpm operation, the block is machined for fire rings to work with the Victor Reinz head gasket set.
NEUTRAL BALANCED
The WCP Race engine is built with an internally balanced Callies Performance Products billet crankshaft captured by Wagler billet main caps with ARP studs and HX Race bearings. The crank swings a set of WCP Hemi wrist pin connecting rods and Ross Racing pistons. The pistons are secured to the rods with Trend Performance Top Fuel Hemi wrist pins and dual spiral clips, while Total Seal rings are used to seal in the combustion pressure. Since the complete rotating assembly is internally balanced, a zero-balance Suncoast flexplate is used on the tail end of the crank with a WCP/ATI Performance Products damper installed on the front to handle harmonic vibrations. High performance ARP bolts and studs are used throughout the engine assembly to ensure that it all holds together well. With the stock Duramax 3.9-inch stroke and a 4.100-inch cylinder bore, which allows the use of larger 35 and 36mm valves (compared to 31 and 33mm stock), the engine will have about 412 cubic inches of displacement, effectively making it a 6.8L Duramax.
CNC'D HEADS
Topping the WCP Race short block you will find a set of second-generation Wagler Competition X Series cylinder heads. The raw material is sourced from a new foundry that delivers improved metallurgy, leading to improvements in the head construction. In addition to CNC porting and hand-blending, the heads feature oversized valves for more airflow in and out of the cylinder to make more power. The valves are actuated by an alternate-fire WCP camshaft, stock GM roller lifters, WCP/Trend Performance chromoly pushrods, and Wagler billet roller-tip rocker arms. WCP Competition beehive valve springs and titanium retainers control the valves, while massive machined billet aluminum valve covers with sight windows on top are used to cap off and contain the valvetrain and S&S Diesel Motorsport fuel injector assemblies.
SPORTIN' A GIRDLE
Additionally, the block is strengthened with a full billet steel 1-inch Wagler Race Girdle that ties into machined 2-inch aluminum front and rear plates, as well as the pan rails on the block. For better oiling and less required oil pan depth, the engine also uses a billet aluminum dry sump oil pan along with a dry sump pump. The machined front cover also accepts the WCP direct-drive, triple-CP3 mounting kit to drive all three high-pressure fuel pumps directly from the cam gear rather than a belt drive as they are with other kits. In addition to a very large set of Pro Mod Precision Turbo compound turbos, this engine was originally planned to be topped by the Wagler airto- water intercooler manifold. But to save weight and complexity they decided that it will be topped with the Wagler billet intake manifold plumbed with multiple nitrous spray bars and enough laughing gas to supply a dentist office for months.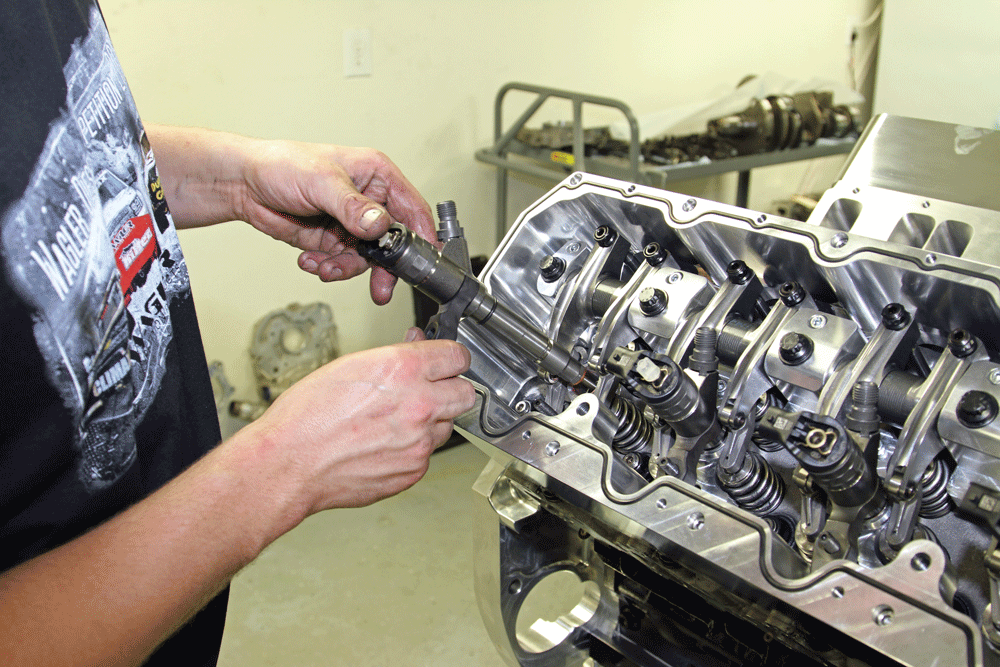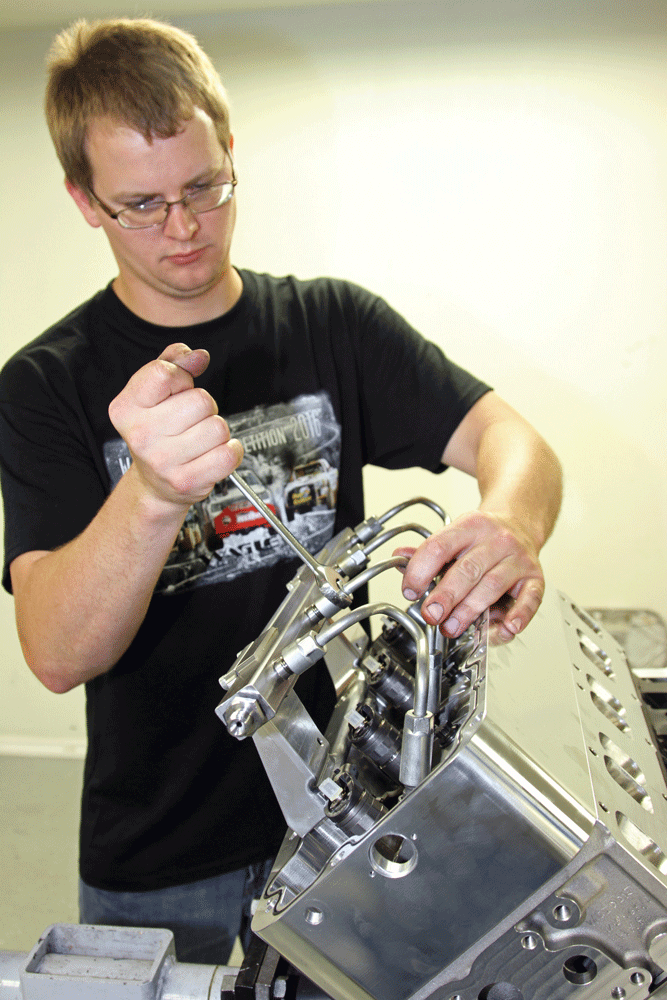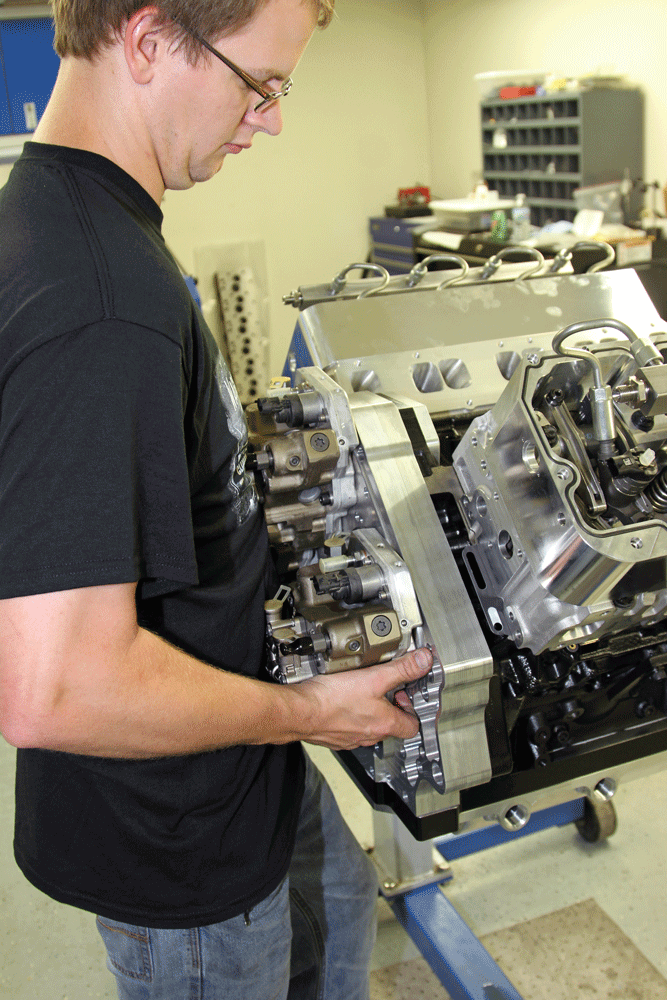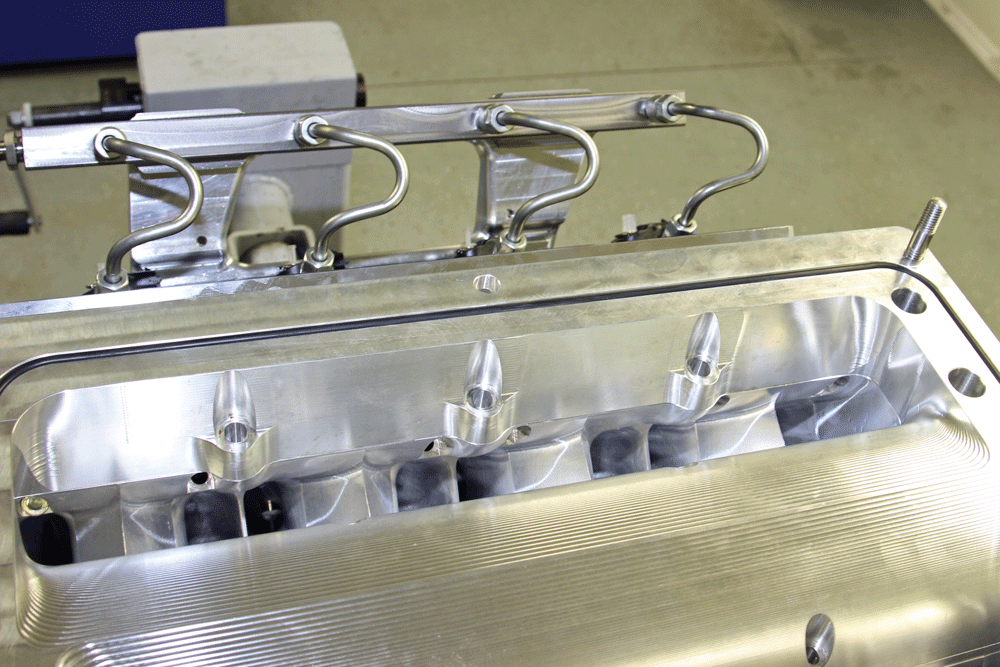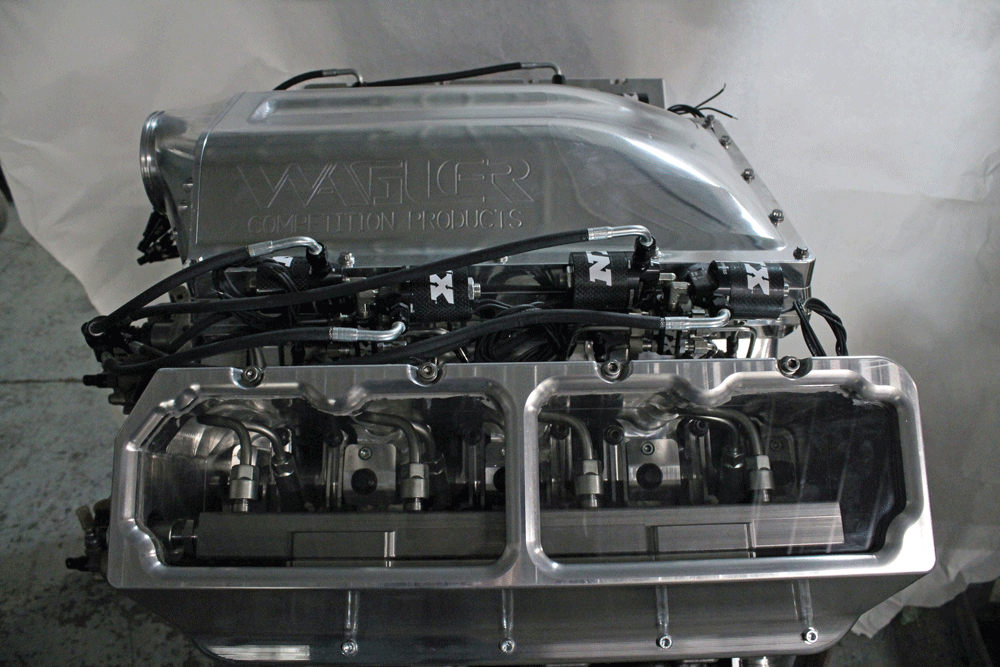 The Wagler crew built this particular Duramax engine for a high-profile racer who plans to install the engine in a new vehicle that's being built, but who also wants to remain anonymous until the new racer is finished. Once it's done, we will line it up in our Canon viewfinder and bring you a full feature on the top-secret build. In the meantime, follow along over the next few pages for an overview of Steven Fuhrman building this 2,000+hp Duramax engine that will power the new creation.DW