COMMERCIAL TOUGHNESS
Toyo M588 HD On/Off Road Tire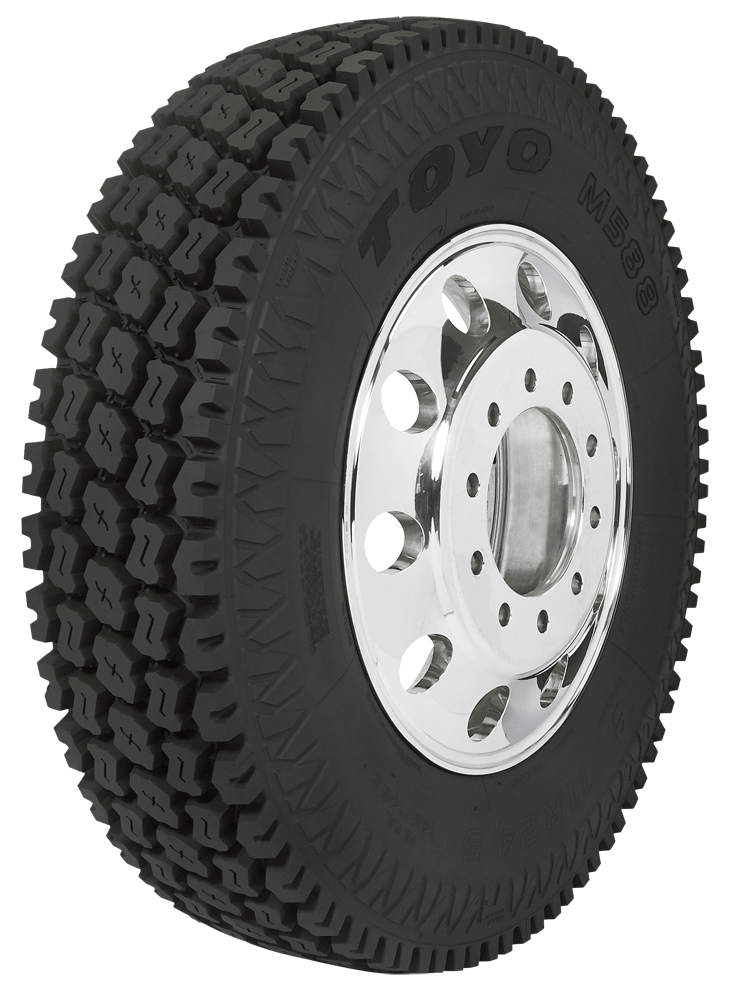 New from Toyo is their M588 heavy duty on/off-road drive tire. The M588 is built for severe service applications including oil, gas, mining, and logging operations. Built to be durable, the M588 handles the harshest elements and has a tough appearance to match. Aggressive side protectors molded into the sidewall of the tire protect the tire from cut damage by rocks, and from the continued use of snow chains in severe winter regions. With a tread depth of nearly an inch and special cut and chip resistant compound combined with a competitive price point make the M588 a leading value alternative for severe-use vehicles.
Toyo Tires
800.442.8696
ToyoTires.com
---
SMOOTH OPERATOR
Fluidampr Cummins Harmonic Balancer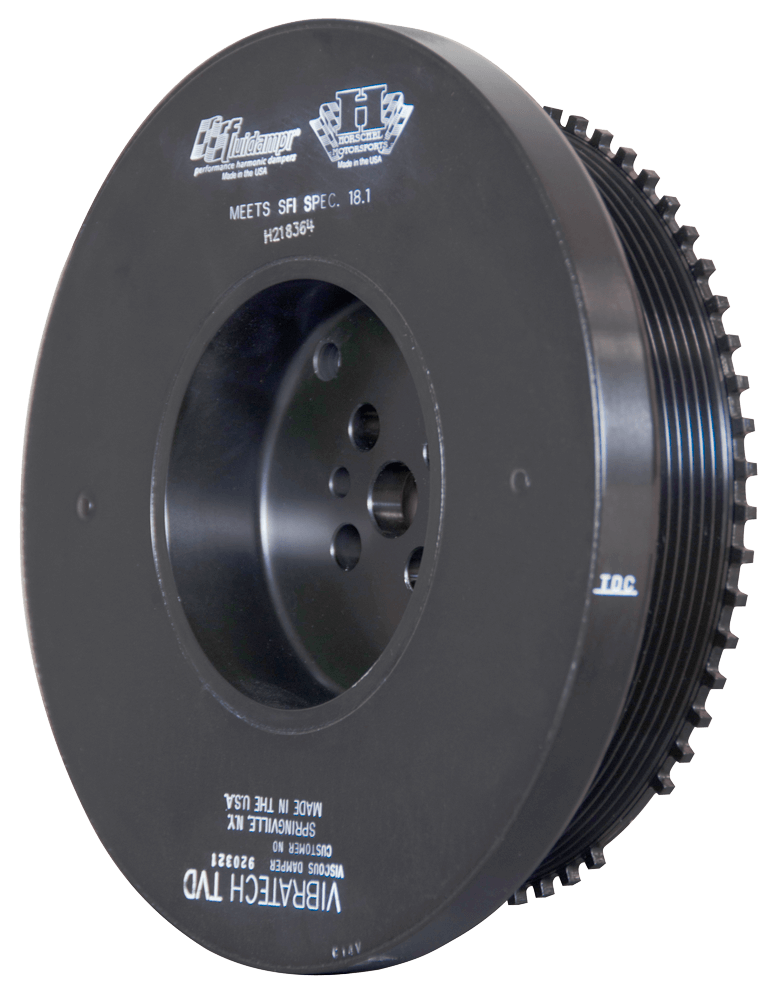 Fluidampr announces updates to two popular Performance Diesel dampers for Cummins applications. The improved design allows the accessory drive belt to be removed and installed with the Fluidampr Performance Diesel damper in place. To meet the high power demands of professional sled pullers, a thicker mounting flange area and tighter tolerance bolt holes increase structural integrity on both dampers. This update also carries over to the 5.9L Competition Series damper used in custom, no pulley applications.
Fluidampr
716.592.1000
Fluidampr.com
---
HEAD SMART
Manton Roller Rockers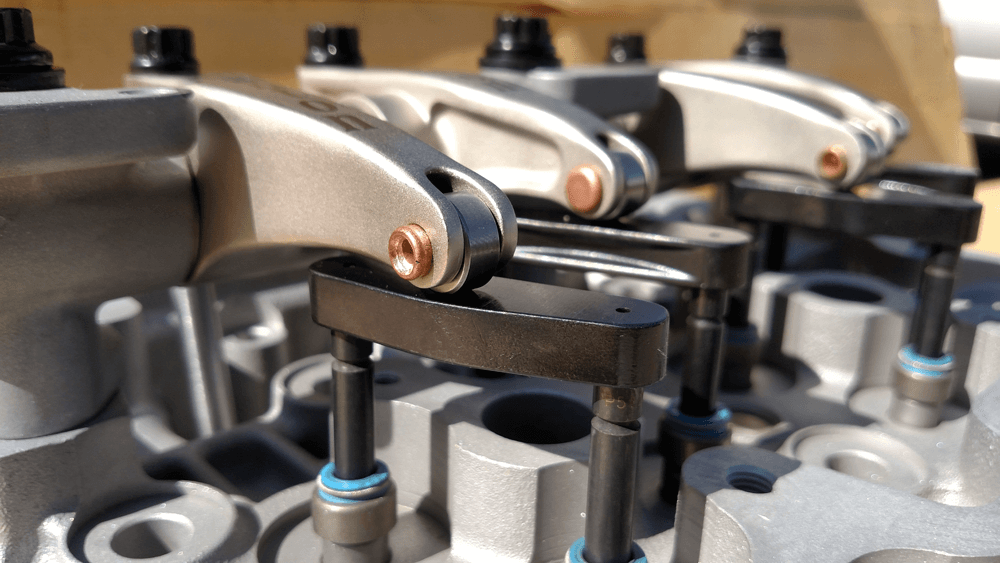 With more racers hitting the tracks every weekend and power levels of Duramax engines continuing to rise, we felt it was time for an aggressively designed roller rocker arm system. Changes have been made in several areas to improve overall performance of the valvetrain and help increase service life. These improvements to the valve train system increase stability, rigidity, and service life of the 6.6L Duramax. A similar system is available for the 24 valve Cummins as well.
Manton Racing Products
877.626.8667
DieselPushrods.com
---
TRUE 4WD
Dynatrac Free-Spin Super Duty Hubs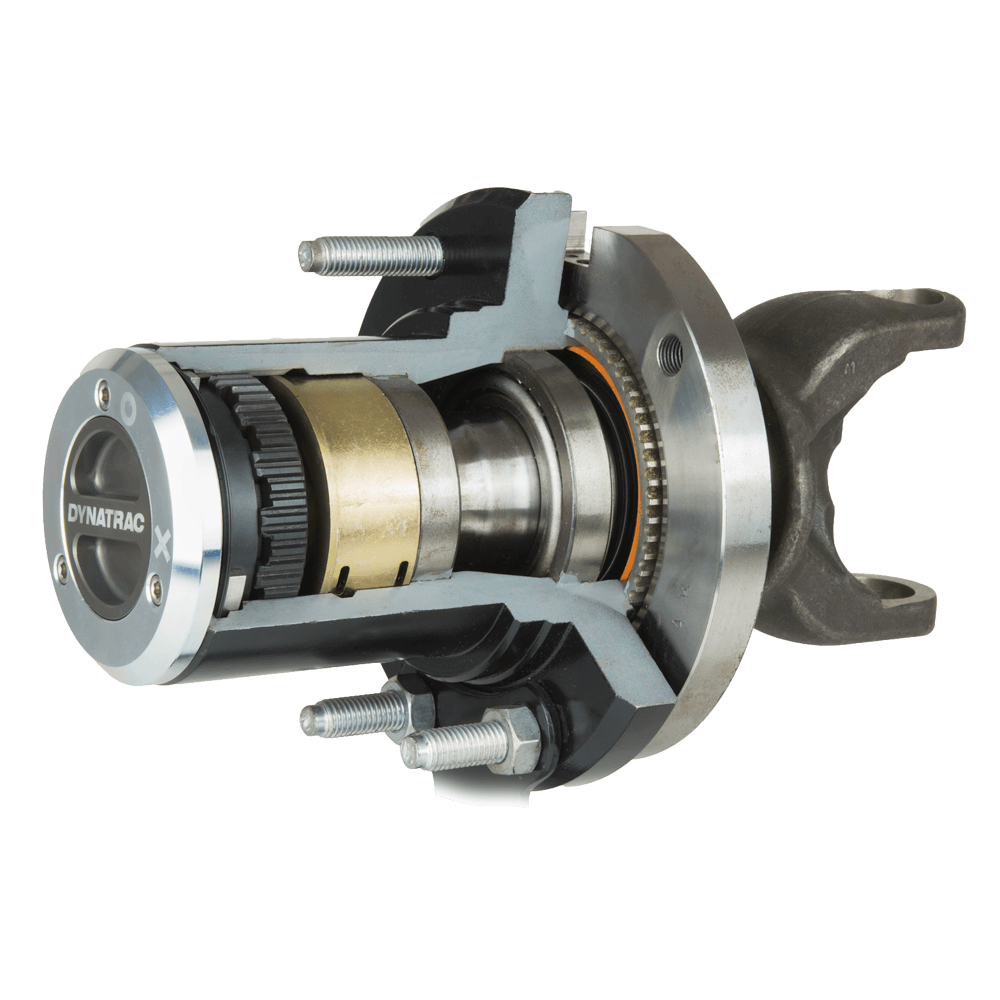 Dynatrac introduces the Free-Spin hub conversion kit for 2015 to current Ford Super Duty 4x4s. Not only is this the first hub conversion kit available for the newest model of Super Duty trucks, it's also the highest-quality, most durable in the industry. The Dynatrac Free-Spin system replaces the factory unit bearings with fixed spindles for superior durability and smooth performance.
Dynatrac
714.596.4461
Dynatrac.com
---
SUPER GAUGE
Banks 1.8 iDash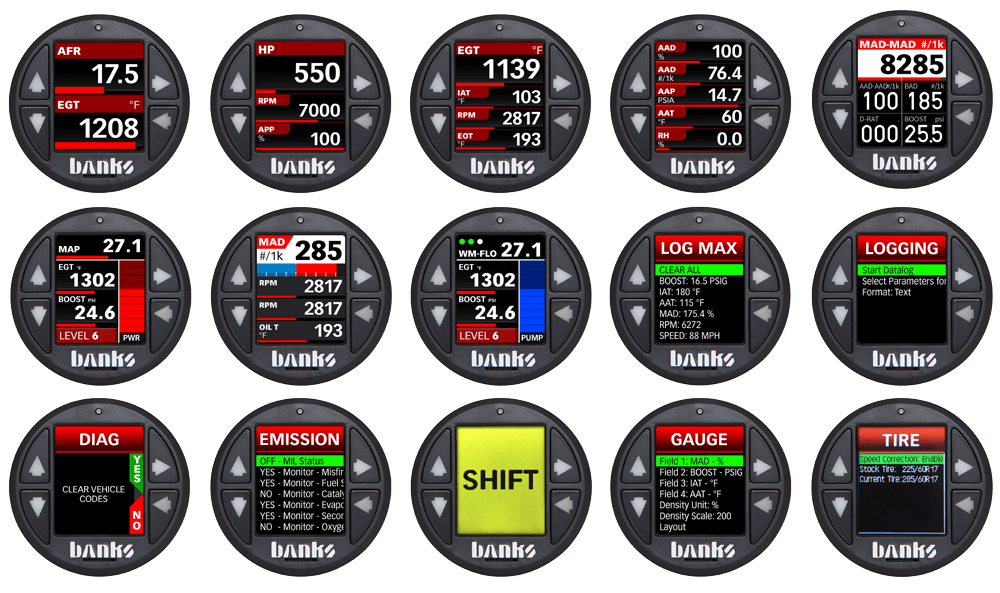 The new Banks 1.8 iDash Super Gauge is now available for all 2008 and newer vehicles and many pre-2008 OBD-II vehicles. The Banks gauge logs data, allowing you to learn more about your vehicle, so you'll know which modifications are actually optimizing the performance of your vehicle. Taking data from your vehicles OBDII Port, the Banks "Super Gauge" can display from two to five parameters on a single gauge and even data-log up to 20 min/max values in its basic form. Don't just monitor your vehicle's performance –define your vehicle's performance.
Banks Power
800.601.8072
BanksPower.com
---