BIG OL HAIRDRYER
BD DIESEL CUMMINS SX-E TURBO KITS
BD's new Dodge 5.9L & 6.7L Single Turbo kits offer a complete bolt-on performance replacement for your OEM turbo, giving you more power, response and reliability. Now get these kits with Borg Warner SX-E turbo options and expect even more. The SX-E line was designed from the ground up for performance. Larger blade surface allows the SX-E models to spool quicker, fl ow more, and be more efficient with a smaller inducer size. A BD exclusive feature of the SX-E turbos is that they are wastegated to mount on stock T3 manifolds.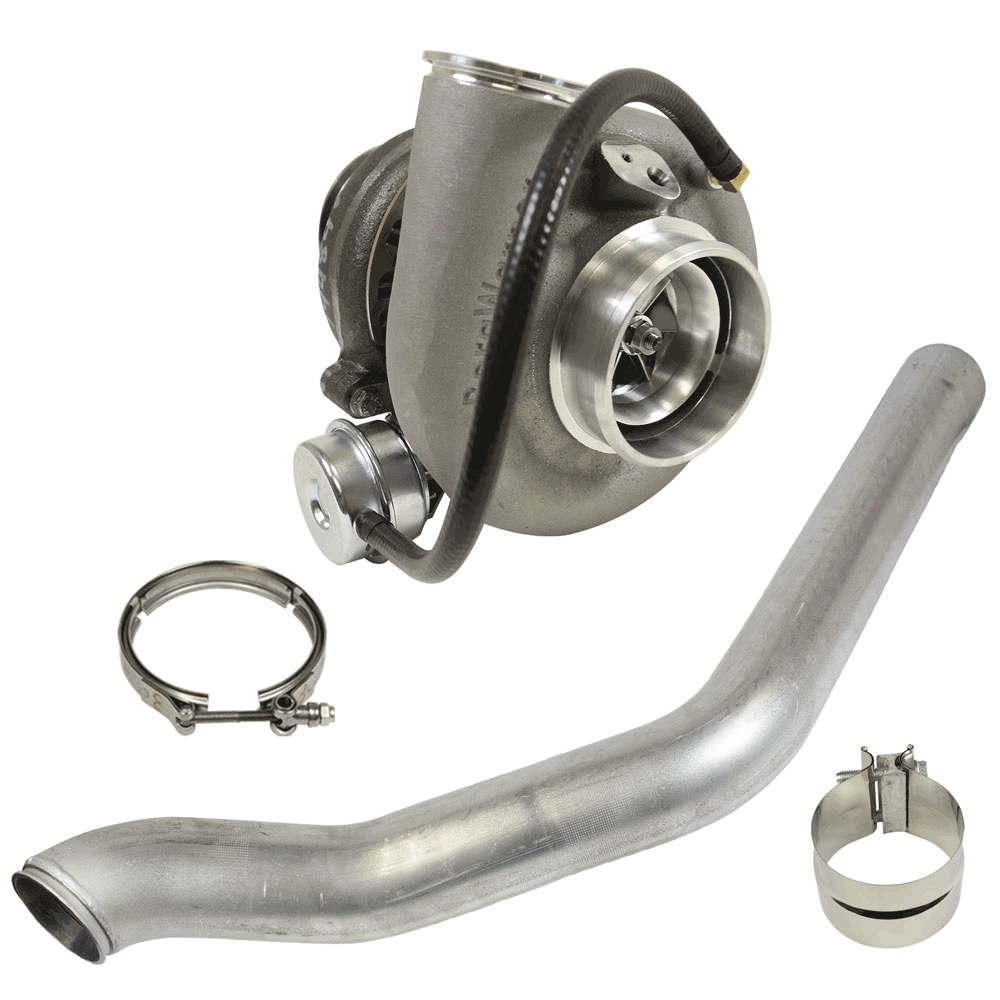 BD Diesel
800.887.5030
DieselPerformance.com
LOOKS GOOD, WON'T LEAK
PSP ALUMINUM OBS 7.3L COOLANT RESERVOIR
PSP Diesel and Moroso Performance Products have produced a Ford 7.3L aluminum coolant reservoir that is both highly functional and great looking. Made of 5052 aluminum, this reservoir is significantly stronger than plastic OEM and aftermarket units, which will eliminate the constant cracking, breakage, and subsequent leakage that most 7.3L owners are familiar with. The aluminum material also acts as a heat sink to keep your coolant temps down. This is the last coolant reservoir you will ever buy. Designed to fi t OBS 7.3L Power Strokes from '94-98.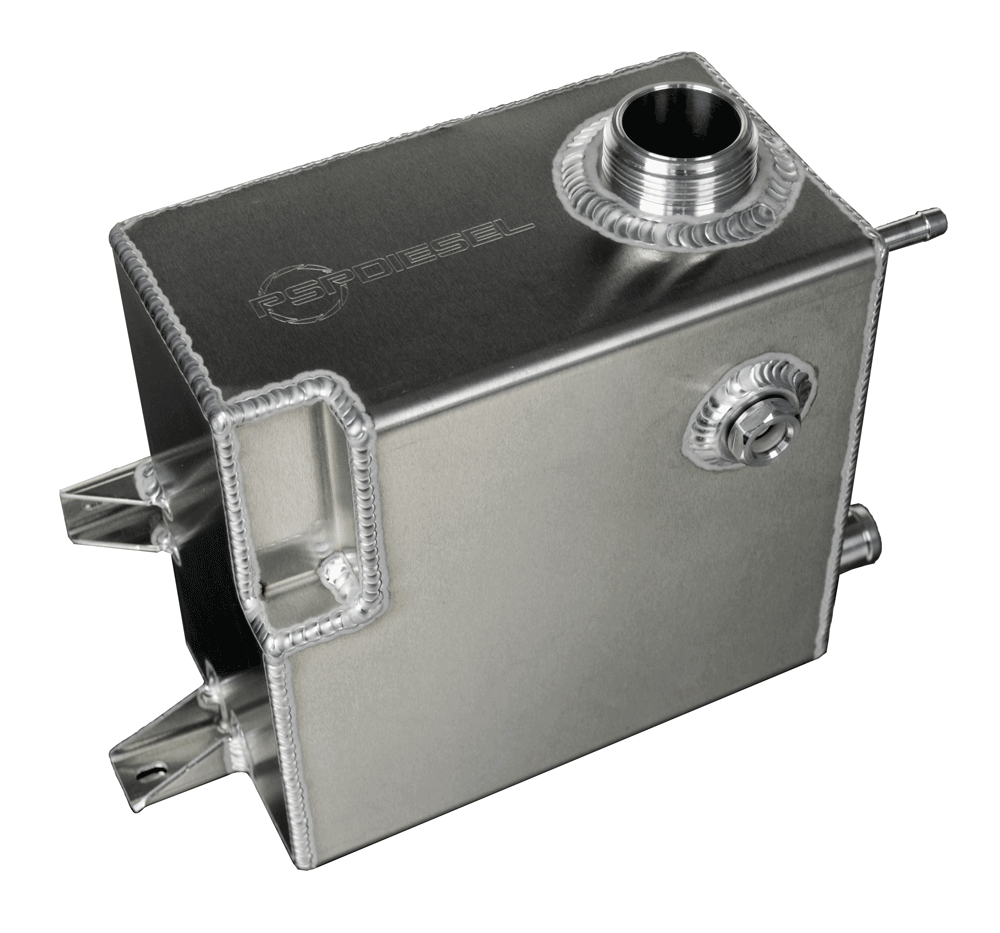 PSP Diesel
713.941.1135
PSPdiesel.com
CUSTOM FORGED
WELD RACING XT SERIES
WELD Racing's XT line offers a truck wheel that combines forged durability, modern styling, professional-grade load ratings, complete customization, and WELD's legendary quality. Available in 20, 22, and 24-inch diameters in 12 and 14-inch widths for 5, 6, and 8-lug trucks. Each wheel is made at WELD's Kansas City plant from aircraft grade 6061 forged aluminum alloy.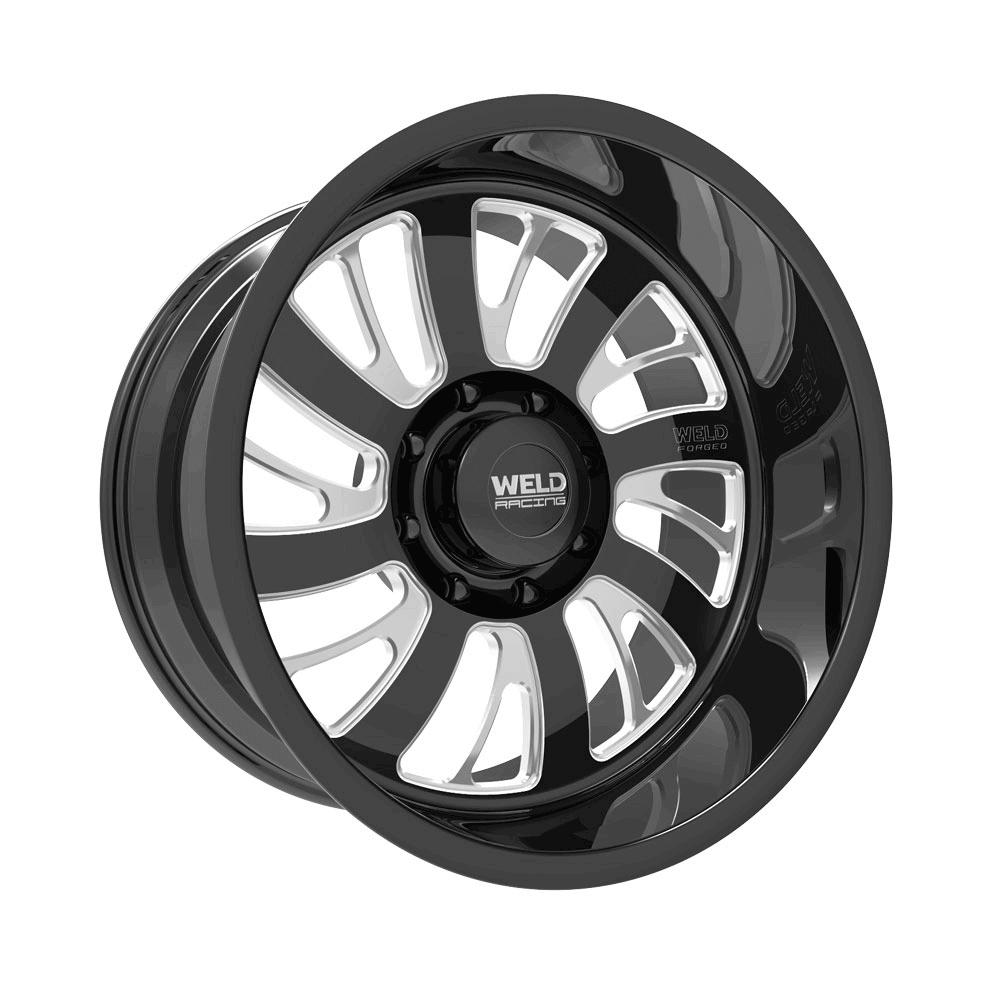 WELD Racing
800.788.9353
WELDxt.com
DMAX SLUGS
ROSS PISTONS CUSTOM DURAMAX FORGED PISTON LINE
Using high-strength 2618-T61, Ross Pistons has an extensive line of custom forged Chevy Duramax pistons for 16:5:1 and lower compression ratios. Built to individual customers' engine specifications, each piston comes standard with double Spirolox, lock removal indents, and a radiused outside valve pocket edge to reduce hot spots. All custom Ross pistons include multiple dish and cone designs, as well as multiple ring combinations. Other custom options are available.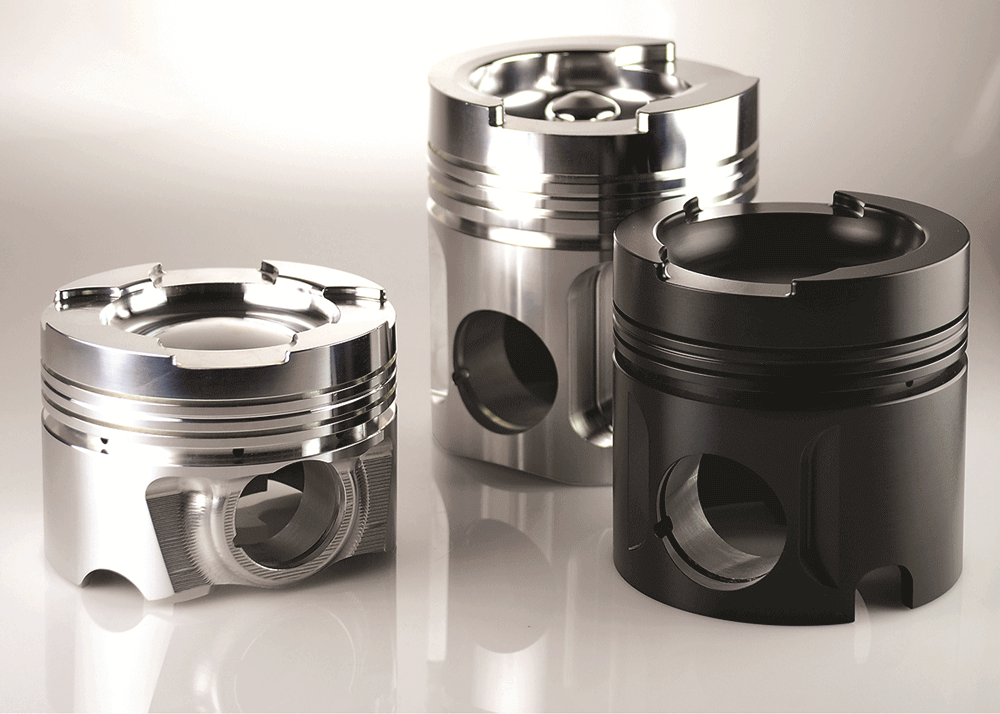 Ross Racing Pistons
310.536.0100
RossPistons.com
HIGH SPRUNG
BDS GM COILOVER UPGRADE KIT
BDS Suspension is now offering a 6.5" coilover upgrade kit for 2011-2017 Chevy Silverado HD and GMC Sierra/Denali HD trucks. Designed for trucks already equipped with the 4.5" or 6.5" high clearance systems, this coilover upgrade kit eliminates the factory torsion bar setup and converts over to FOX 2.5 factory series coilovers. Also included in this upgrade are FOX chromoly upper control arms, BDS fully boxed, internally gusseted lower control arms, bolt-in upper coilover mounts and weld-in support gussets.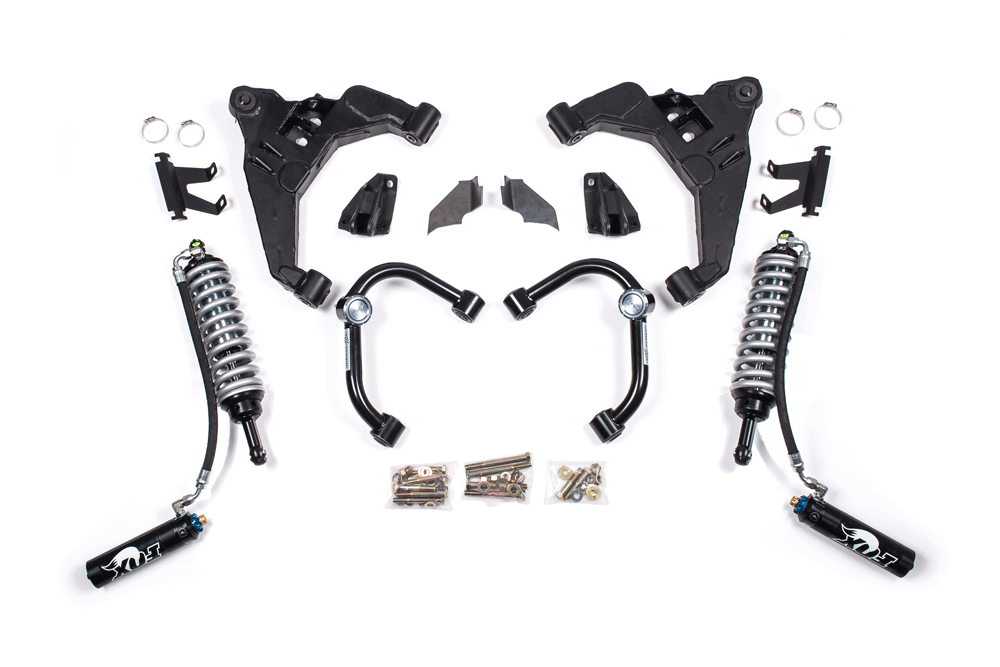 BDS Suspension
517.279.2135
BDS-Suspension.com
PULLING ESSENTIALS
DHD 4 AND 6-INCH REAR SUSPENSION STOPS
DHD Suspension Stops are adjustable in quarter-inch increments and can be installed without drilling or welding. These stops will mount in the factory suspension stop location, which equates to an easy, hassle-free installation. These stops will work on all '01-10 Chevy/GMC pickups and late-model Dodge pickups. Available for factory ride height or 4" and 6" lift kits.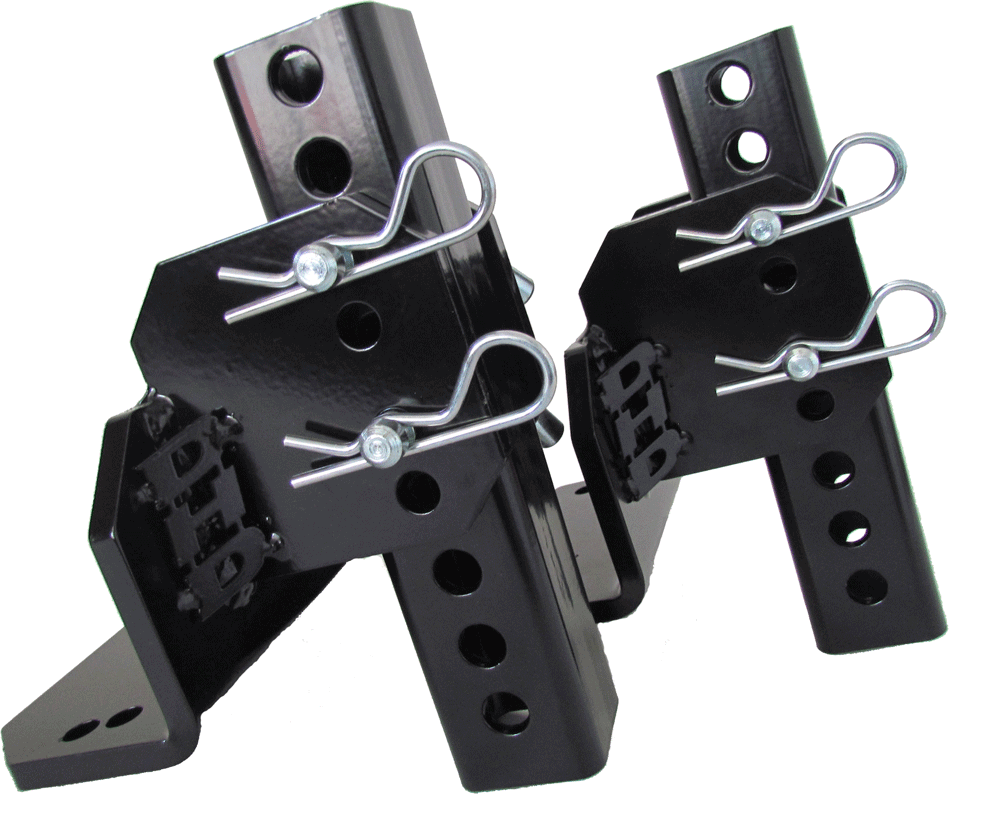 Dirty Hooker Diesel
989.479.0444
DirtyHookerDiesel.com
RPM WITH EASE
AUTOMETER DIESEL TACH ADAPTER
Until now, there has never been an easy way to install an aftermarket tachometer on diesel applications. The Diesel Tach Adapter utilizes a small pick-up probe that's strapped to the outside of the vehicle's alternator and inductively reads its rotation. Using the easy one-touch calibration process, the module converts that signal to a 12v square wave signal that any AutoMeter tachometer can use.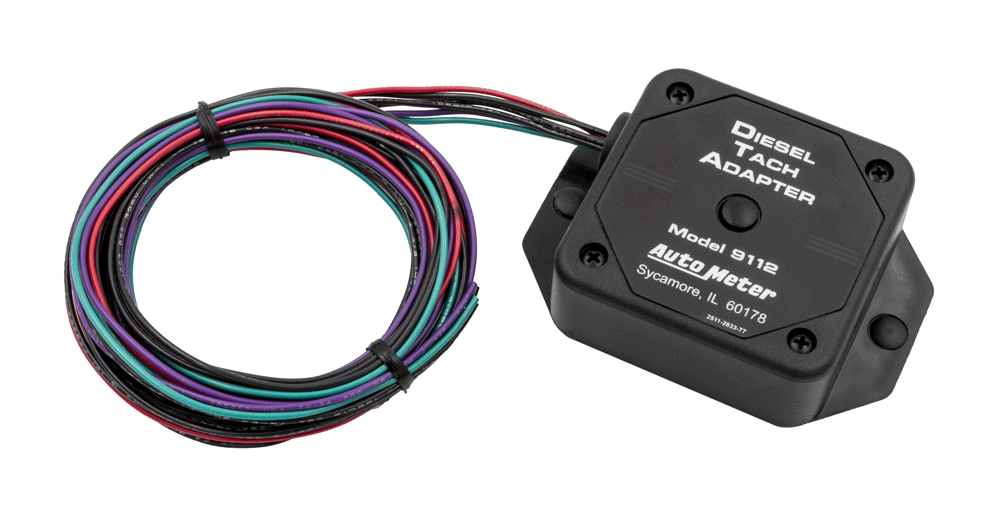 AutoMeter
866.248.6356
AutoMeter.com
ALL THE NITROUS
NX TRIPLE D NOZZLES
No longer do you need three separate nozzles for three stages of nitrous: The NX Triple D nozzles allow you to run three stages of dry nitrous through a single nozzle. These nozzles can also be used for water/methanol so you can have nitrous and water/methanol in the same nozzle.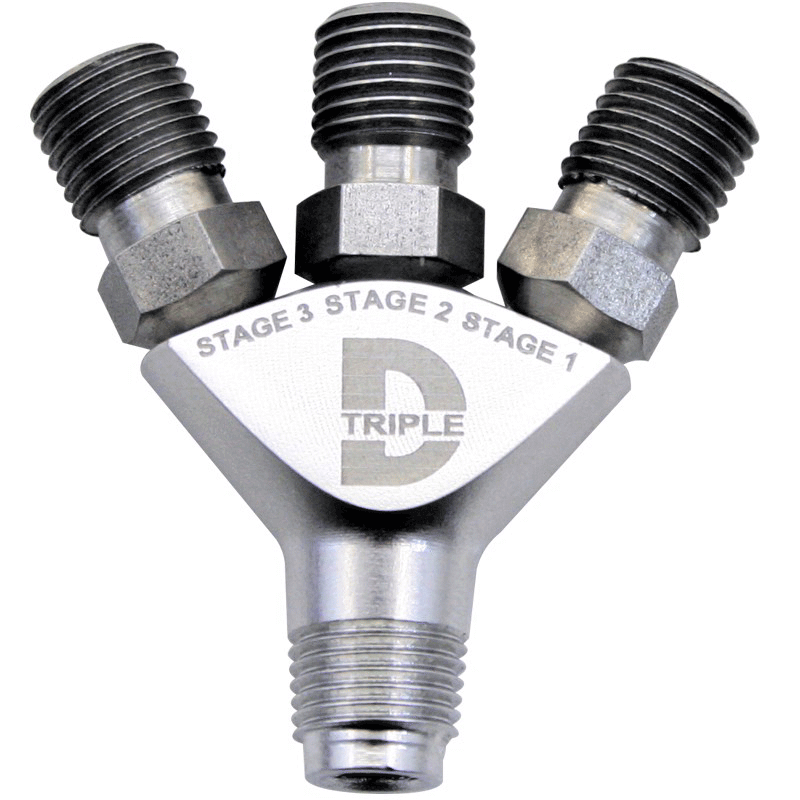 Nitrous Express
888.463.2781
NitrousExpress.com
CLEARS IT ALL
OUO FORD DANA 60 DIFF COVER
OUO's new diff cover for 1999-2017 Super Duty Fords is a slim low-profile design that clears the tie rod, the track rod, and the track rod bracket. The OUO enhanced internal design improves the factory fl ow characteristics to improve oil delivery to the pinion. It comes with the largest on the market reusable 3/16" O-ring. The Cover has a huge, easily accessible 1-7/8" fill and inspection hole. It has a large ¾" magnetic drain plug with an effective drain system.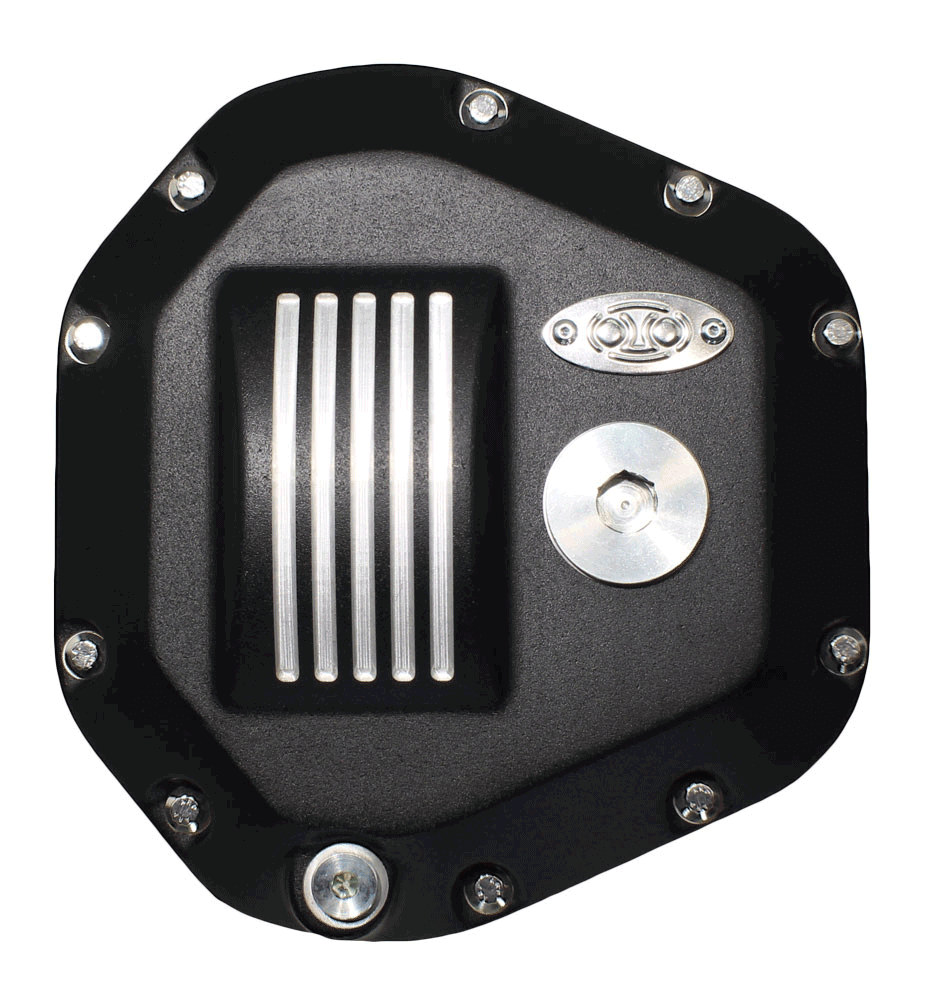 One Up Offroad
888.98.ONE.UP
www.OUOstore.com
DROP-IN PERFORMANCE
FLEECE 63MM FMW HOLSET CHEETAH TURBOCHARGER
Amplify your driving experience with a Fleece Performance Holset Cheetah Turbocharger. Featuring a Fleece Performance exclusive 63mm FMW compressor wheel and a high-flow turbine wheel, this turbo is capable of supporting 650 hp at the rear wheels without sacrificing any drivability. As a 100% drop-in replacement turbo, the Holset Cheetah does not require any expensive kit or specialized tuning; just bolt it in and go. Enjoy lower EGT, smooth and quick throttle response, big top-end power, and that classic Cheetah sound.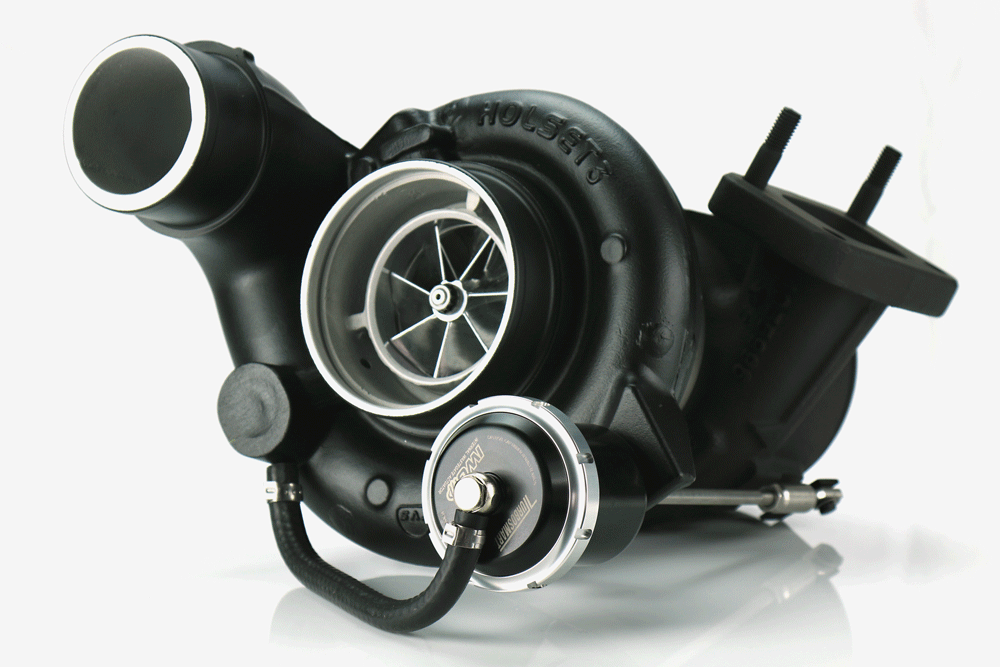 Fleece Performance Engineering
317.286.3573
FleecePerformance.com
JACKED UP
NEW SUPER DUTY LIFT KIT FROM ZONE OFFROAD
Zone Offroad Products adds to its lineup of suspension lifts for the redesigned 2017 Super Duty with 4" radius arm drop brackets lift kits. These kits join the existing 1" and 2" leveling kits offered now and allow for clearance for up to 37" tires underneath the late-model F-250/F-350 trucks. These new 4" lift options are available for diesel-equipped trucks and offer improved off-road performance while maintaining on-road drivability.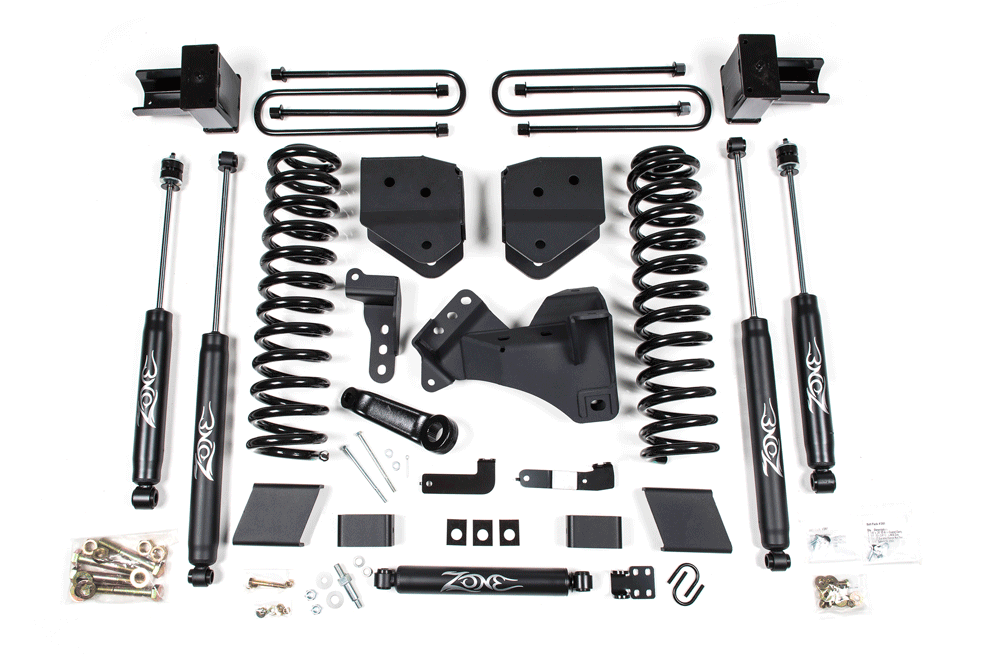 Zone Offroad
888.998.9663
ZoneOffroad.com
DENSE AIR
SINISTER 6.7L CUMMINS COLD AIR INTAKE
Sinister Diesel's new Cold Air Intake for the 2007.5-2009 Dodge Ram 6.7L Cummins engine features mandrel bent aluminum for maximum strength, airflow and heat dissipation. In addition, rather than using industry-standard rubber couplers, Sinister uses superior silicone couplers for longevity. Filter-to-turbo connectivity is another feature that delivers top performance, along with a polished and powdercoated finish for durability and a clean look under the hood.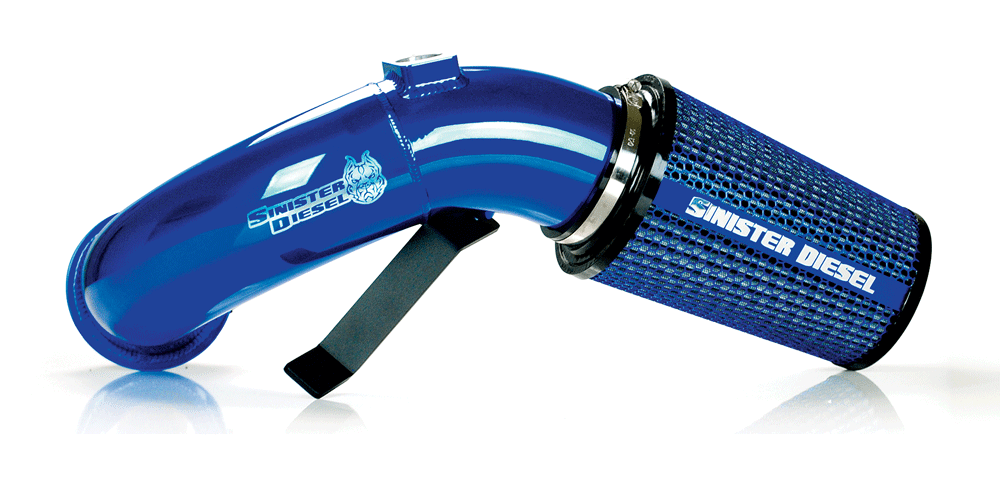 Sinister Diesel
888.967.8823
SinisterDiesel.com
COMPACT 40
TRANSFER FLOW'S 40-GALLON IN-BED AUXILIARY FUEL TANK SYSTEM
Transfer Flow Introduces the most universal in-bed auxiliary fuel tank system for full-size trucks. The unique design of the 40-gallon fuel tank makes it compatible with almost any full-size diesel truck, including half-ton pickups, trucks with utility beds, RamBox equipped trucks, or those with a factory-installed 5th wheel prep package. Because of its low-profile design, it also fits under most standard tonneau bed covers!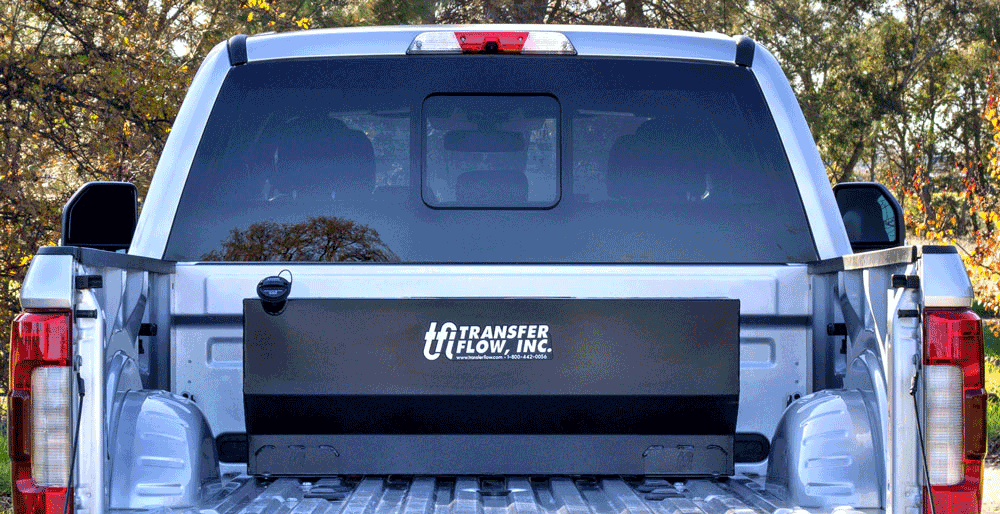 Transfer Flow Inc.
800.442.0056
TransferFlow.com