Turbo Thruster II 7.3L GTP38
For 1994-1998 F-Series pickups, BD's Turbo Thruster II promises to reduce EGTs and smoke levels with no on-throttle surging. With Ballistic 66mm billet compressor wheel and 76.5mm turbine wheel at 1.00 A/R, this turbo flows 1,050 cfm cooling stock to 500+ horsepower. Featuring adjustable wastegate, oil-resistant intake hose and clamp, it's available in BD's "California" model. This turbo is fit for off-road, street and highway applications.
BD Diesel Performance
800.887.5030
DieselPerformance.com
Tactical Trailer Tester Field Kit
IPA has announced its 37-piece Tactical Trailer Tester Field Kit designed to test, clean and restore tow circuits on all trucks and trailers. Including all the tools and adapters for maintenance on 4/5, 6 Round, 7 Flat and 7 Round pin electrical connectors, the 9200 Tactical Kit's comes with the Heavy Ranger MUTT, 3-Way Trailer Adapter and 500mA Battery Charger; 8-foot Cable with 7 Round Connector, 4/5 Pin Trailer Circuit Harness Checker, 6 Round Pin Truck Side Circuit Tester, 7 Round Pin Truck Side Circuit Tester, 7 Flat (Spade) Pin Trailer Circuit Tester, 7 Round to 7 Flat Adapter, Diamond-Tip Electrical Terminal Cleaners, and a Truck and Trailer Master Electrical Cleaning Kit.
IPA
845.679.4500
IPATools.com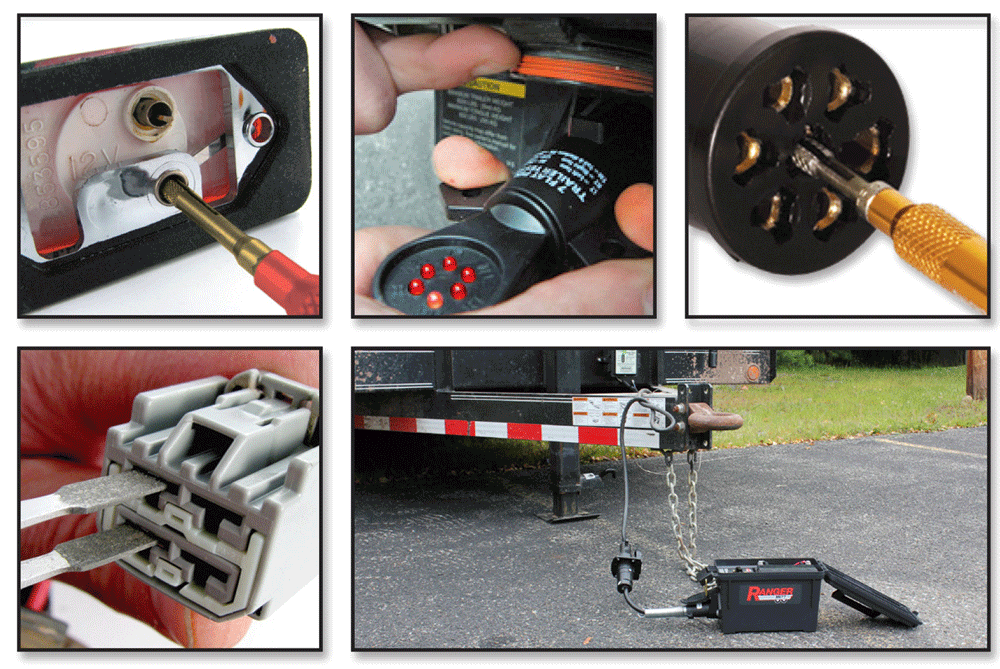 Extruded Aluminum Expansion and Overflow Tanks
Flex-a-lite has introduced a cooling system expansion and overflow tank to match the engineering and appearance of its radiators to bring technical advances to the cooling system. It can be used as either an expansion tank or an overflow canister. As an expansion tank, coolant can be drawn from the tank back into the radiator as the system cools; as an overflow, the tank contains any fluid that escapes the pressurized radiator cap under high temperatures.
Flex-a-lite
800.851.1510
Flex-a-lite.com
6.4L Ford Nozzle Set
This 6.4L Ford Nozzle Set by Dynomite Diesel is intended for 650 to 1,500+ RWHP applications with nozzle sizes of 15-percent over to 100-percent over or greater for better throttle response and fueling control. Designed to meet needs for anyone towing a trailer with their daily driver to all-out race applications.
Dynomite Diesel Products
208.209.3214
DynomiteDiesel.com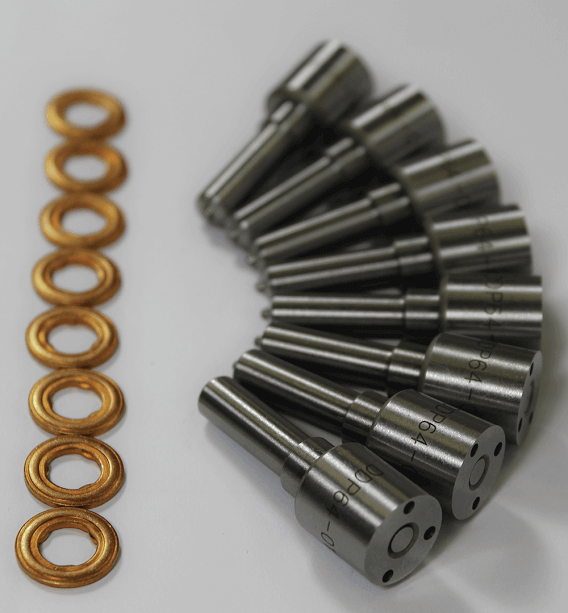 68RFE Transmission
NAPC has unveiled their updated 68RFE Transmission for 2007.5-2014 Dodge Ram 2500-3500, 6.7L Cummins in three lines; their Tow Series, 450 Series, and Race HD Series. Promising smooth shifts and maximum reliability, NAPC's 68RFE offers the power needed to haul all your trailers and toys.
NAPC
866.456.4498
NAPC.CA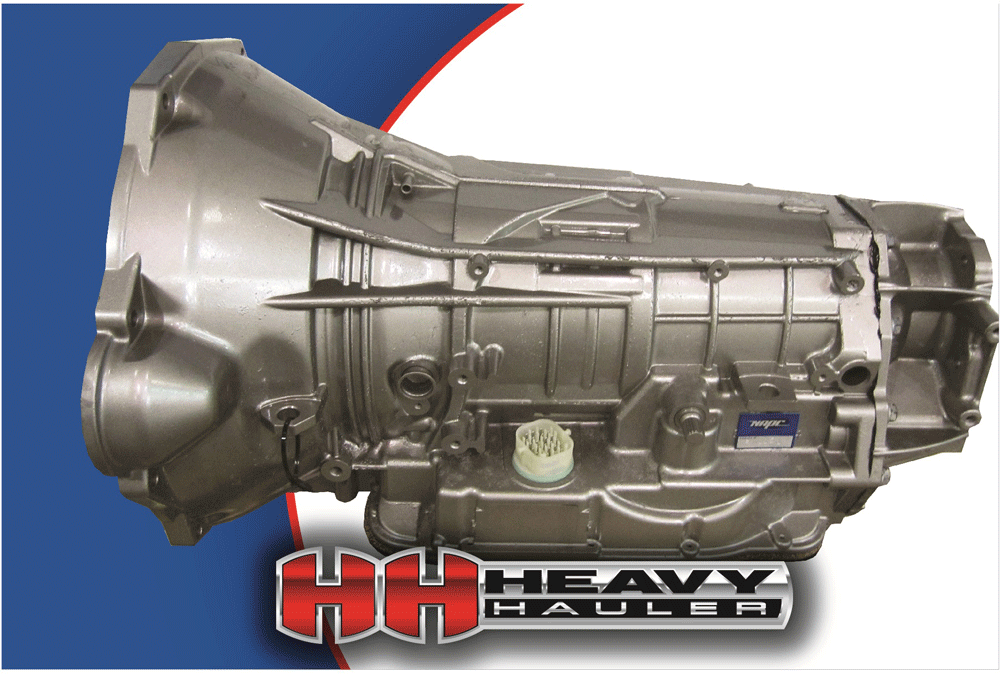 Tie Rod Reinforcement Sleeves
Fleece Performance is now offering Tie Rod Reinforcement Sleeves for any 2011-2015 GM 2500-3500HD pickup that utilizes four-wheel drive. Able to keep weak factory tie rods from bending under added stress, these Tie Rod Reinforcement Sleeves support against lifted torsion bars, increased horsepower and torque, and aggressive tires.
Fleece Performance Engineering
317.286.3573
FleecePerformance.com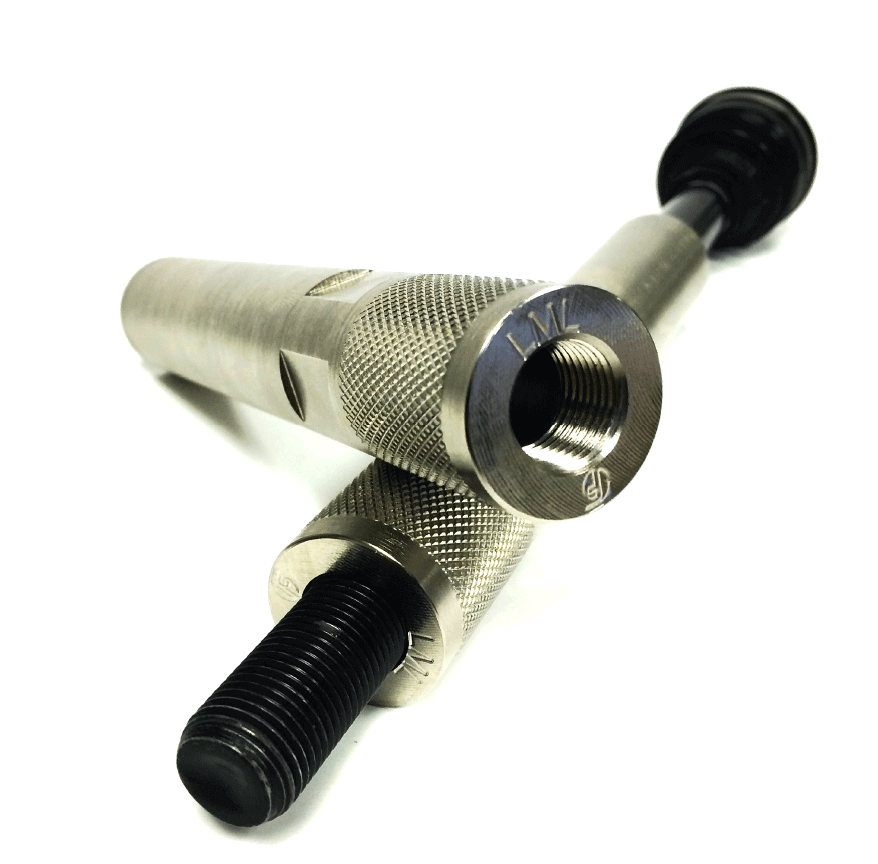 LoadLifter 5000 for Ford F-250 and F-350 Pickups
Air Lift has reengineered its LoadLifter 5000 and LoadLifter 5000 Ultimate air spring kits for late model Ford F-250 and F-350 pickups including the 2015 F-250 Super Duty 4WD pickup, 2011-2016 F-250 and F-350 4WD pickups, and 2011-2014 F-450 4WD pickups. Boasting improved spring alignment, the new lower bracket assembly features quicker and easier installation and the addition of an internal jounce bumper for shock absorption and extra protection. Both the LoadLifter 5000 and the LoadLifter 5000 Ultimate deliver up to 5,000 lbs. of load-leveling capability.
Air Lift Company
AirLiftCompany.com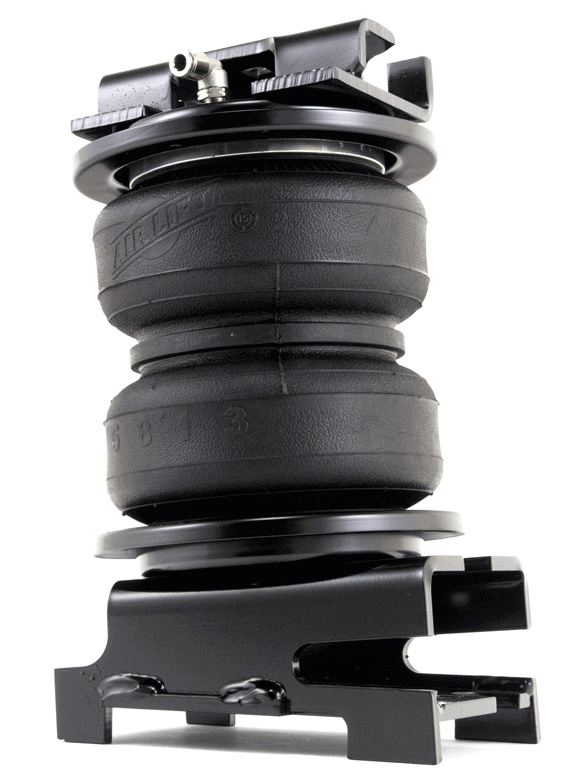 Stainless Steel V-Band Inlet/Outlet Turbine Housings
Precision Turbo and Engine has added stainless steel V-band inlet/outlet turbine housings for turbochargers equipped with 70mm or 75mm exducer turbine wheels. Available in either .81 or .96 A/R and equipped with a standard 3 5/8-inch V-band turbine discharge, these housings allow the turbo position to be clocked 360 degrees for ease of installation as well as being able to withstand higher temperatures without warping and offering improved heat retention to enhance performance.
Precision Turbo and Engine
855.996.7832
PrecisionTurbo.net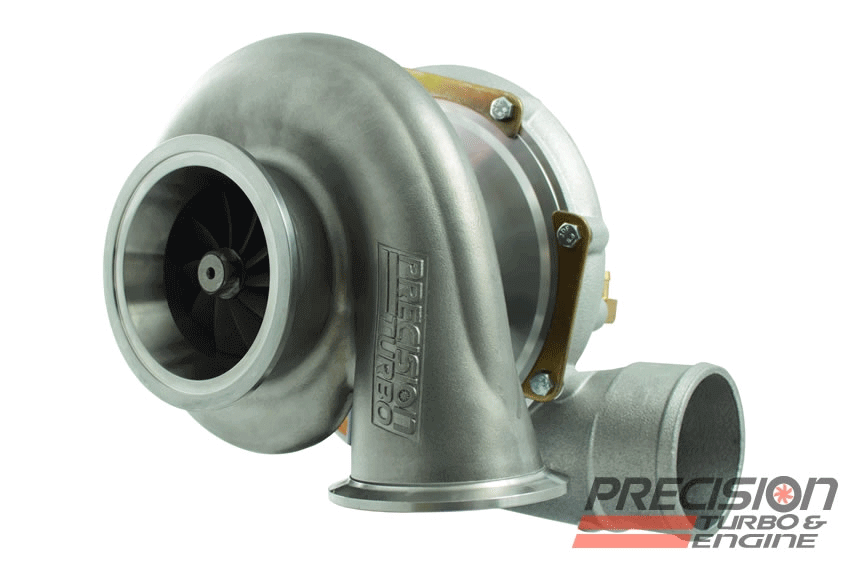 Turbo Tuner
Power Driven Diesel is offering a new boost controller for internal wastegate control. This Turbo Tuner doesn't have a bleed orifice, meaning that it can be mounted in the cab to allow for adjustment at the turn of a knob. This tuner promises to eliminate early wastegate opening to increase spool-up, control, and power when and where you need it.
Power Driven Diesel
PowerDrivenDiesel.com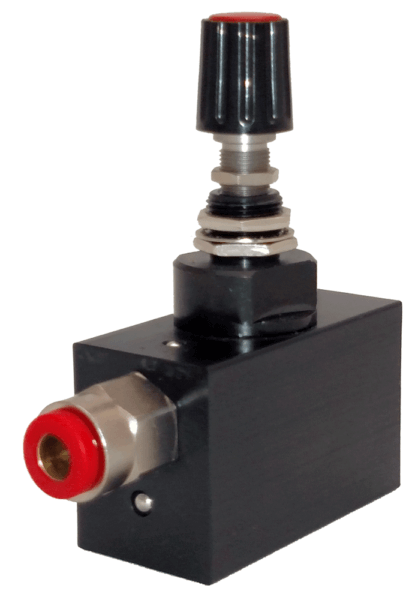 Titan XD Air Support
LoadLifter 5000 ULTIMATE for the Nissan Titan XD (part #88229) offers all the benefits of the LoadLifter 5000, but with the addition of an exclusive internal jounce bumper, which provides added shock absorption and extra protection for heavy loads. Both the LoadLifter 5000 and LoadLifter 5000 ULTIMATE series are fully adjustable and offer up to 5,000 lbs. of leveling capacity to keep vehicles stable, level and comfortable, whether loaded or unloaded.
Air Lift Company
AirLiftCompany.com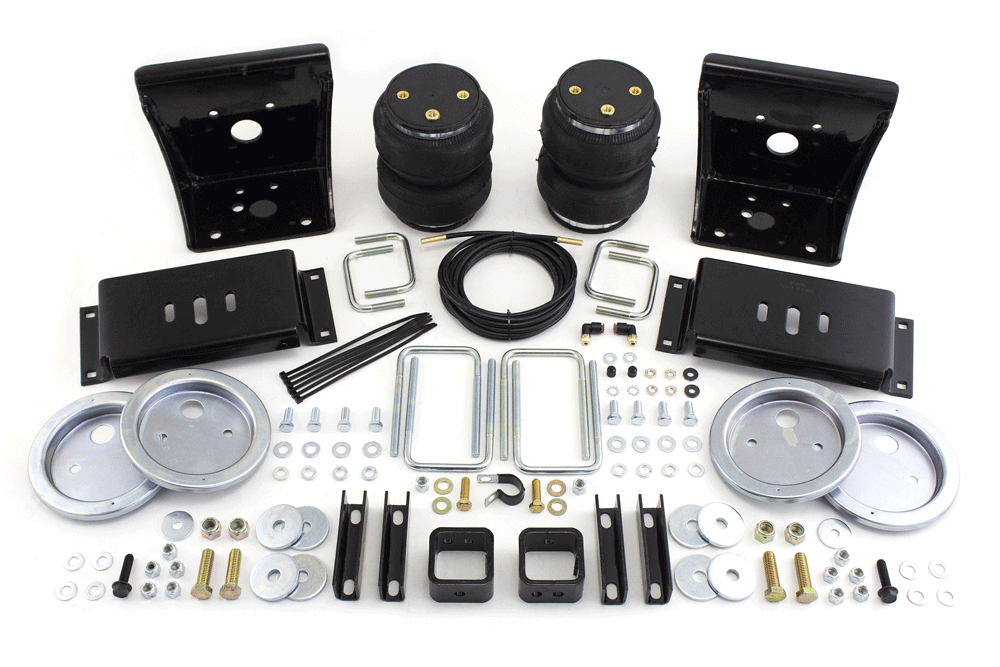 6.4L Power Stroke Intake
Sinister Diesel's new Cold Air Intake for the 2008–2010 Ford 6.4L Power Stroke features mandrel bent aluminum for maximum strength, airflow and heat dissipation plus rather than using industry standard rubber couplers, Sinister uses superior silicone couplers for longevity. With a polished and powder coated finish for durability and a clean look under the hood. Easy installation completes the long list of features truck owners will appreciate. The new 6.4L intake joins the 7.3L and fifty-state legal 6.0L Power Stroke Cold Air Intakes in Sinister's high performance product line.
Sinister Diesel
SinisterDiesel.com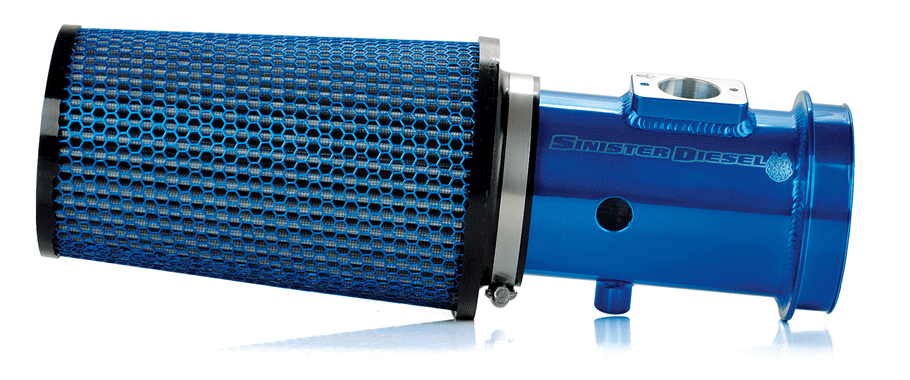 2.8L Duramax EFILive
New tuning software as well as a DSP4 switch is now available for the new Colorado and Canyon Duramax 2.8L Diesels. The DSP4 custom operating system allows customers to switch 'on the fly' between four tunes, all stored in the ECM's flash memory. Having multiple tunes instantly accessible means changing tunes to suit different driving conditions no longer requires the ECM to be reflashed each time you choose to run a different tune. Simply build up all the tunes you need, flash the ECM once and then select your desired tune.
EFILive
EFILive.com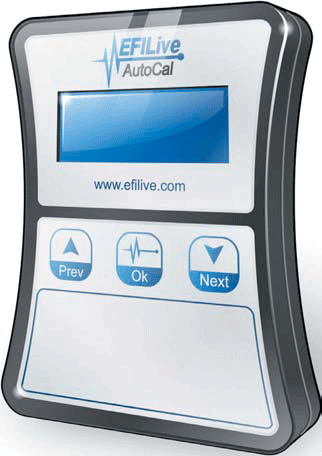 Americana Wheels
There's nothing exciting about stock wheels. New from CaliOffRoad is their Americana Wheel. They're available in chrome or satin black with milled spokes; this split 8-spoke design will completely transform your truck and give it that sought-after tough look.
CaliOffRoad
CaliOffRoad.com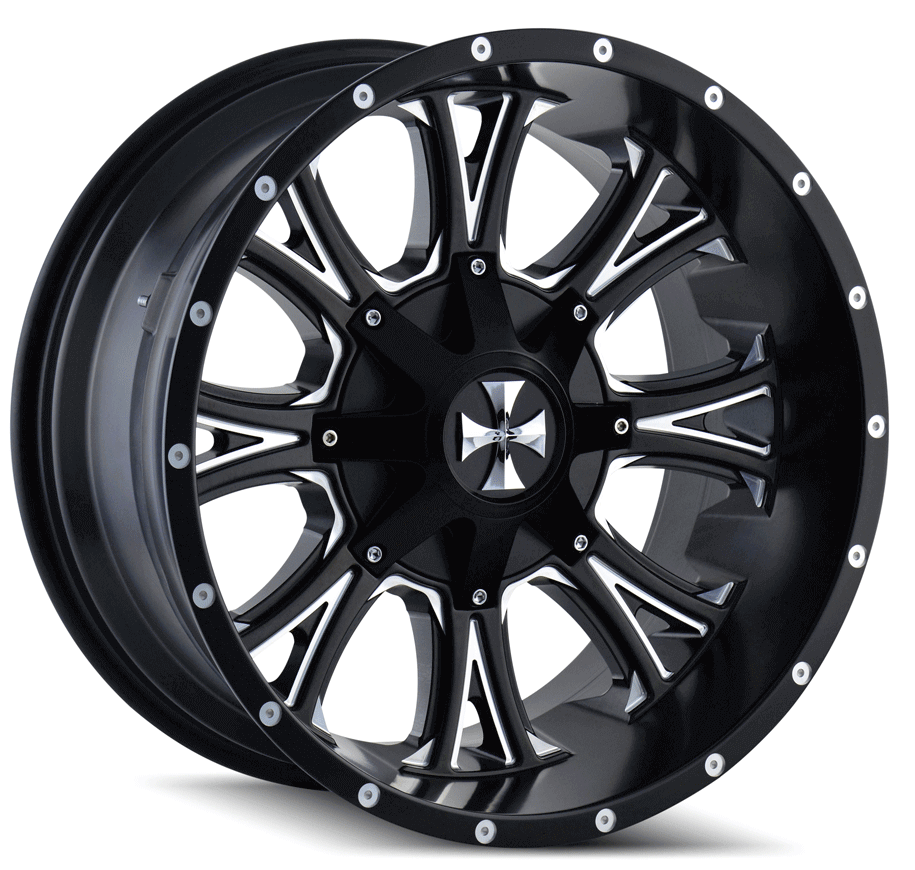 6.4L Power Stroke Twin Turbos
BD's 6.4 Performance twins now have new Ballistic compressor wheels that improve response and durability. While supporting 600-750 hp, it can also lower you engine's EGT. The stock primary low pressure turbo compressor wheel is upgraded to a 73mm Ballistic wheel with the intake widened to 4-inch and the secondary high pressure turbo to a 58.5 Ballistic compressor wheel. Available with a 4-inch enhanced AFE intake cold air intake.
BD Diesel Performance
BDDieselPerformance.com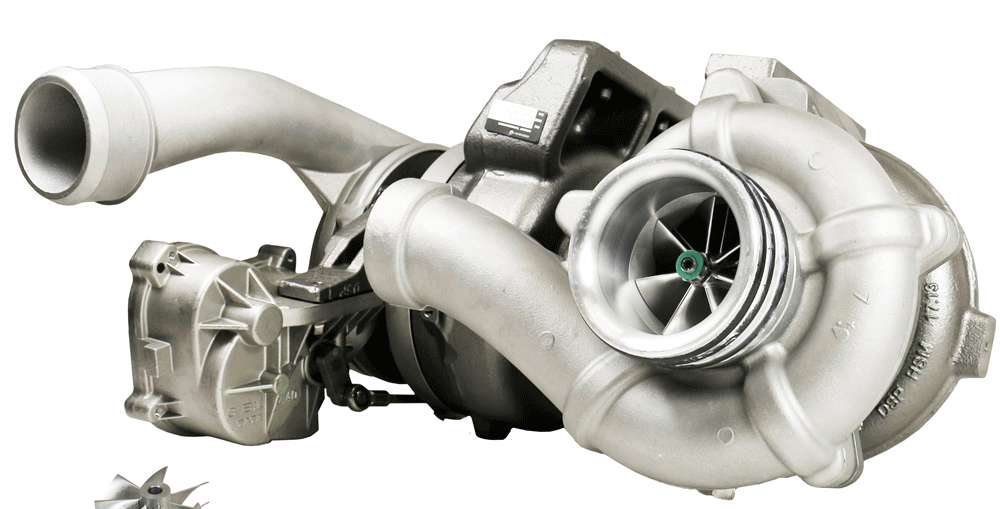 Upgraded 6.0L Oil Cooler
Get peace of mind and upgrade your problematic factory oil cooler with a new improved PPE Oil Cooler. This new updated PPE Oil Cooler is designed with larger and stronger internal passageways for improved oil and coolant flow. This updated version also adds an additional row for greater heat dissipation. The end result is cooler oil supply to vital engine components allowing for less wear on injectors, turbo parts and an overall better working oil system.
Pacific Performance Engineering
PPEdiesel.com

Tool Box and Transfer Tank Combo
Transfer Flow has introduced a 70-gallon toolbox and fuel tank combo for 1999 – 2016 Ford, Ram and GM full-size diesel trucks. The toolbox and fuel tank combo sits on the bedrails, and has an adjustable toolbox storage box that adjusts to the depth of a short bed or long bed pickup for a custom fit!  The adjustable toolbox storage area ranges from 5.5- 9 cubic feet.
Transfer Flow
TransferFlow.com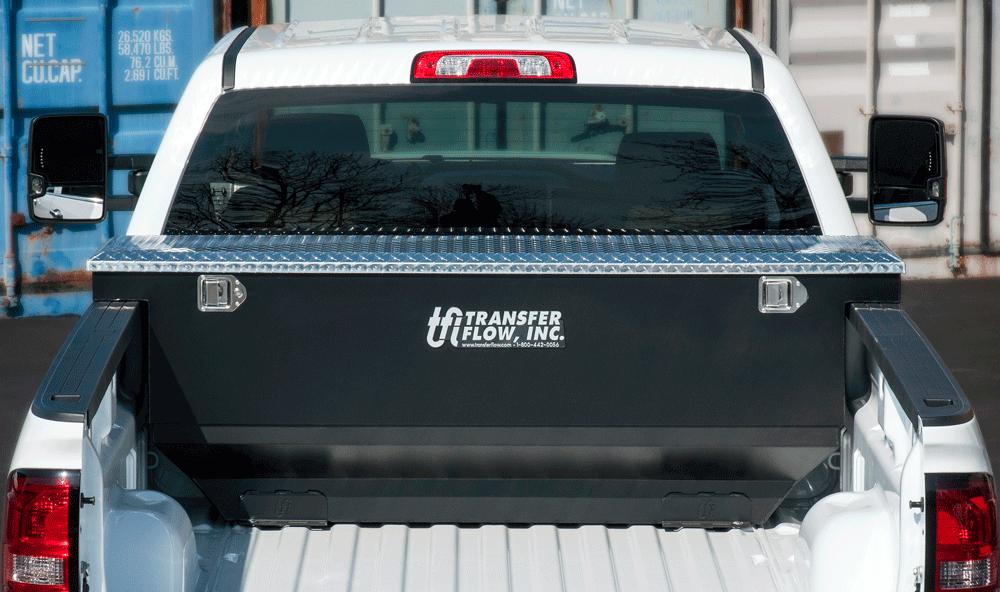 Cummins Motor Mount Inserts
Prothane offers two new motor mount replacements for Dodge/Ram Cummins 5.9 and 6.7 Diesel engines. These urethane inserts interlock with factory motor mounts to provide a superior balance of stability and performance. They are precision fit and easy to install. Prothane's high-strength urethane is impervious to oil and grease and offers a more durable alternative to OEM rubber, which tends to fail. Part 4-508 fits 5.9 engines.
PROTHANE
PROTHANE.com