A true diesel enthusiast will take every chance they get at attending a locally hosted diesel event of any kind, whether it's a small town sled pull, weekend cruise night, or a performance shop's open house with dyno competition. But throughout the year, there are a few big time diesel events that bring enthusiasts from all over the country. For the fifteenth year now, the annual Weekend on the Edge held every September at the Edge Products headquarters in Ogden, UT held up to the previous years' expectations and brought in nearly 100 trucks for the dyno competition, 70 trucks for the evening sled pull and hundreds of spectators. With the help of the newly formed Northwest Dyno Circuit (NWDC) the event went off without a hitch and brought big cash payouts, friendly banter, and plenty of black smoke to go around.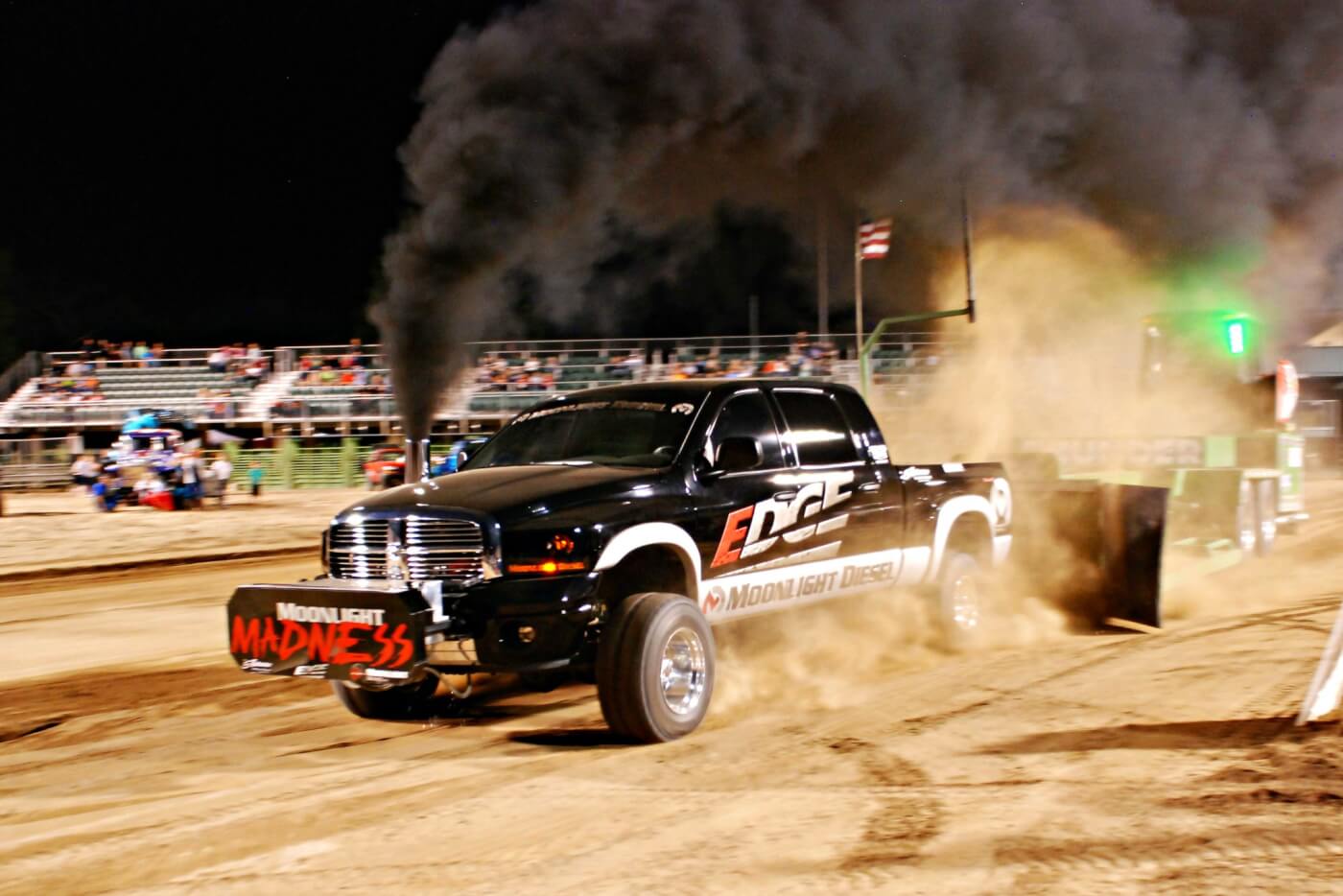 The event always kicks off at the Edge Products facility bright and early Saturday morning for a full day of chassis dyno testing with the help of two in-house dynos operated by Edge employees and a third portable dyno in the parking lot being run by the NWDC crew. With three dynos running all morning, getting through the long list of 94 entries went fairly quickly and allowed them to finish up by 3 p.m. (just in time for everyone to travel over to the nearby fairgrounds for the evening's sled pull event). With over 40 trucks in the stock turbo class, over 30 in the modified single and twin classes, and a handful in the Unlimited class, by days end, over 52,000 hp had been spun across the rollers.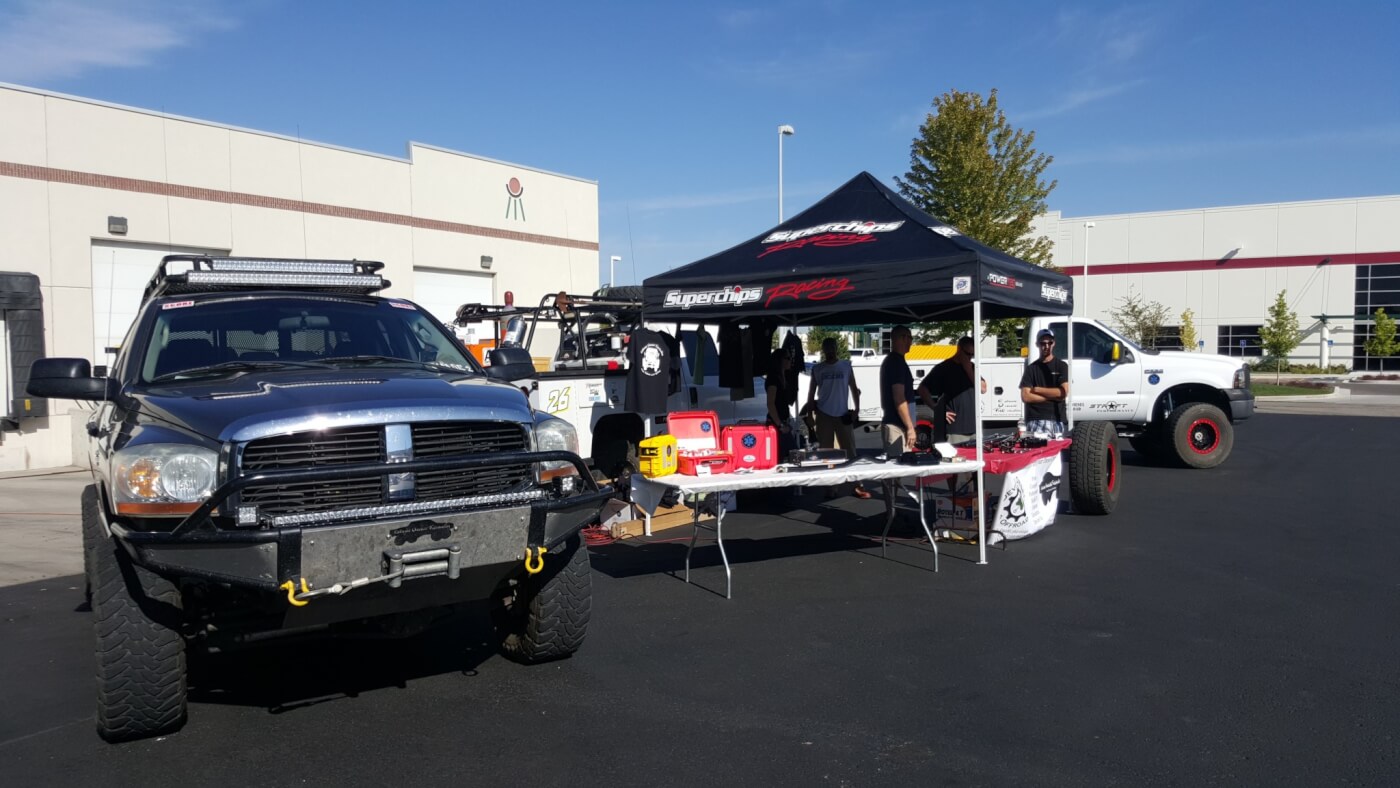 DYNO
In Stock Turbo, Kody Pulliam's LB7 Duramax squeezed out the best numbers with 548 rear-wheel horsepower being followed closely by Jeremy Schneider's 540-hp run for second place. The Modified Single class was a no-contest kind of class with Tayler Brendle's Duramax putting over 300 hp on second place with a final run of 990 hp. That second place prize money went to Derrick Dayton with 679 hp and third to Skyler Farley with 649 hp.
The 6.4L Power Stroke class had nine entries, the best of the group being Drake Dearden's hot rod with 715 hp followed by a 660 hp run by Dillion Weston. The Twin Turbo class always has a strong showing at Weekend on the Edge due to the 4,400-ft elevation of Ogden, Utah, as running a big single turbo on daily drivers can be less than desirable with the lack of good air. Custom Auto's wicked little short bed Duramax laid down a monstrous 1,240 hp fuel-only run taking first place, barely edging out the big red dually Cummins dually owned by Randy Reyes (1,220 hp). Third place went to Mike Mikstas in yet another Duramax with 1,178 hp.
Only four truck owners dared take that leap into the Unlimited Class, using a couple big nitrous solenoids to let everything hangout and see just who had the biggest baddest truck in the valley on the day. Custom Auto's truck sprayed its way to a very respectable 1,411 hp, which at most events would be more than enough to take home the top prize. The NWDC had been running a sanctioned dyno event just about every weekend all over the Rocky Mountain area with hopes of having someone break that nearly unheard of 2,000 hp mark. This is a feat that had been conquered by only two previously in the year, and fortunately for the crowd at Weekend on the Edge, one of those men, Shawn Baca, brought his Silver Pearl, a 2006 5.9L Cummins out to play, spraying his massive twin turbo fire breathing monster to an earth shattering 2,168 hp. His previous 2,000-hp run had been questioned by many, but he not only backed that number up, but beat it on a notoriously "stingy" dyno. Talk about makin' a statement.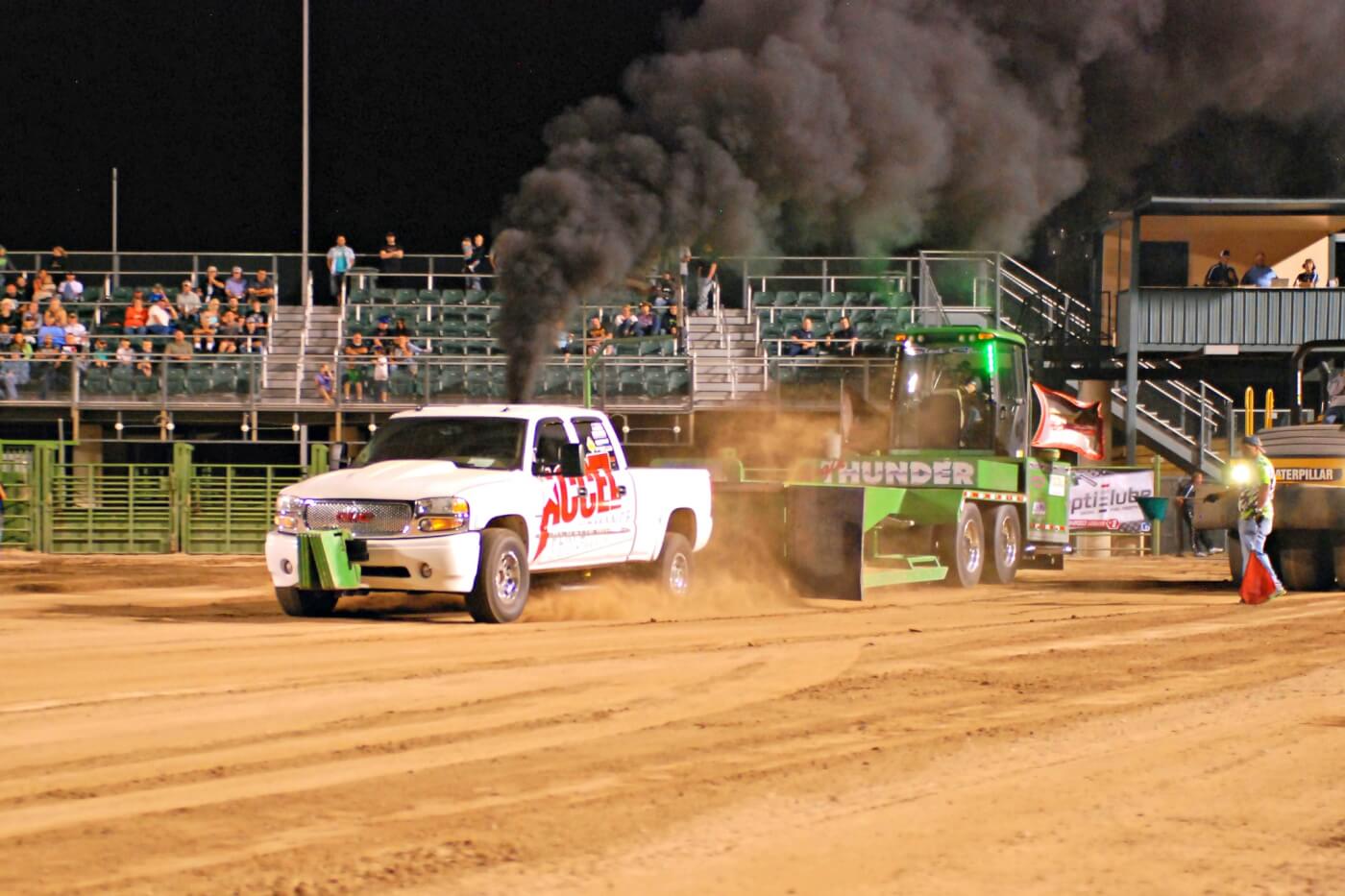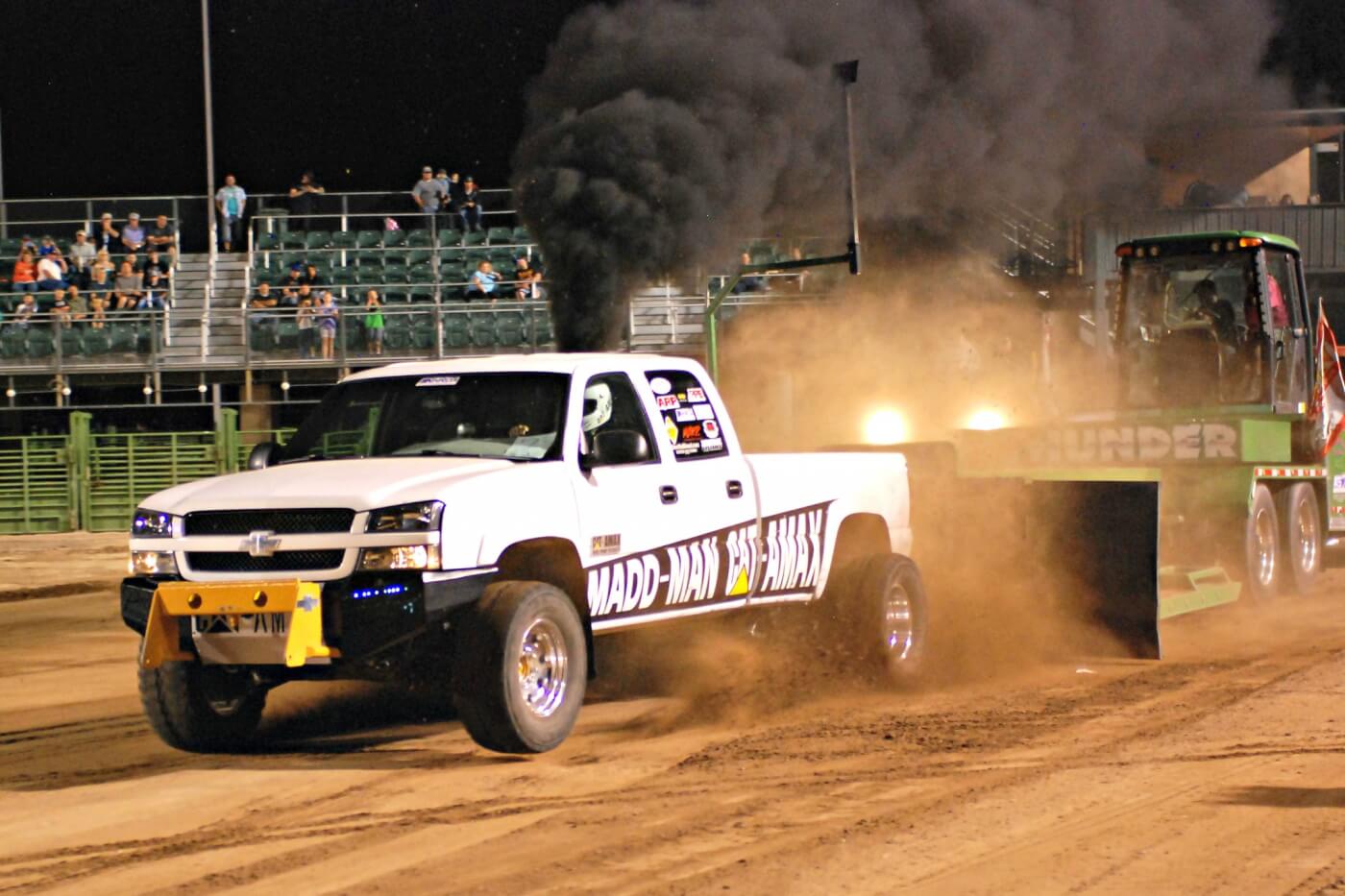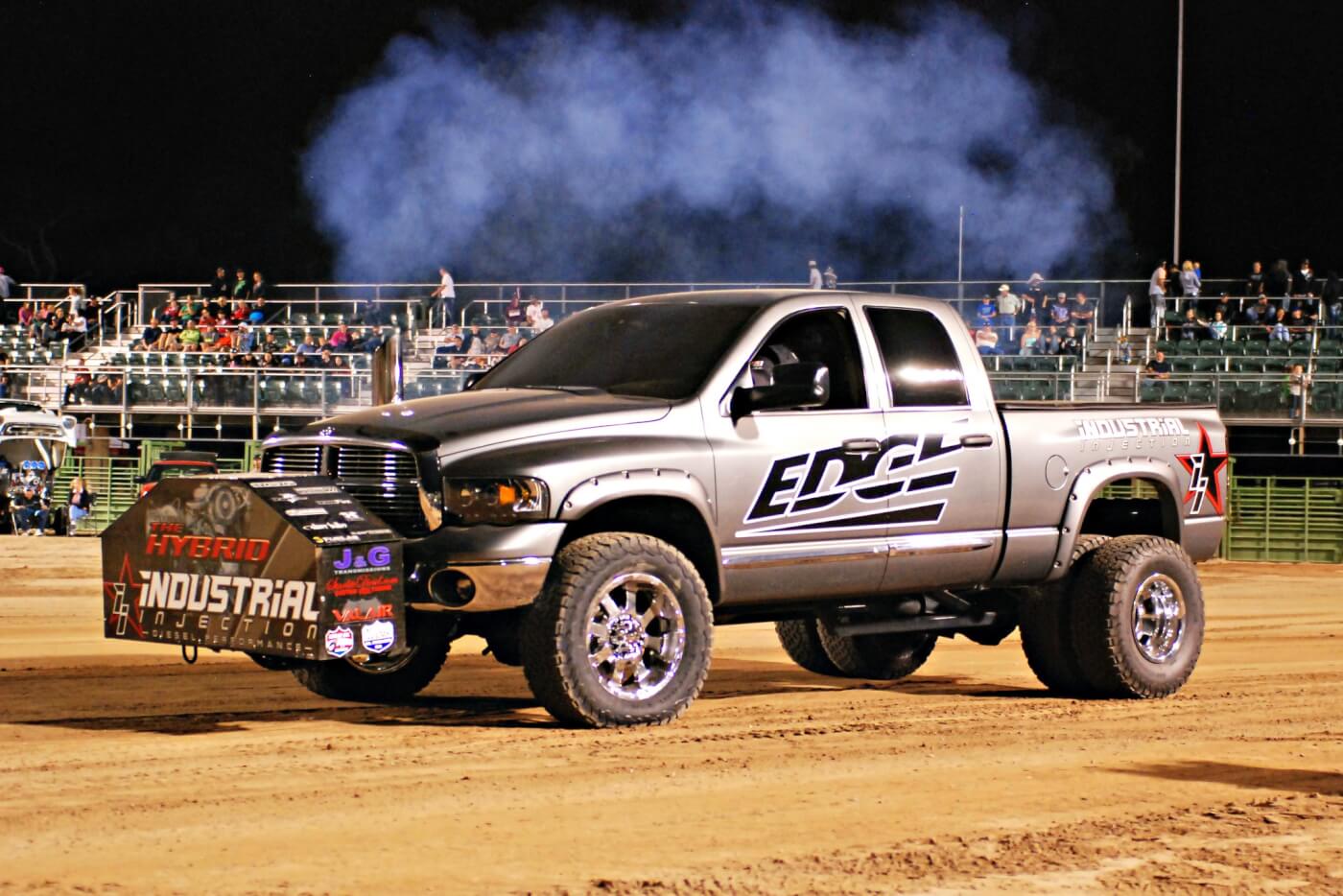 SLED PULL
Finishing off the day's festivities at nearby Pioneer Stadium in Ogden, the sled pull kicked off at 4 pm., where everything from daily driven half-ton gas trucks to diesel trucks put their horsepower to the dirt. The Work Stock Diesel class was won by Eric Whitmarsh with a 305 ft. 4" pull. All new this season for the area, the 2.5 Inducer class claimed Tony Gonzales as top place with a 292 ft. 1" hook. The ever so competitive 2.6 Inducer class was won by Steve Durant with one of the night's longest pulls at 311 ft. For the 3.0 Inducer class, one of the tightest classes for the region had three trucks battling for the lead in points all season, but Edge-sponsored driver, Tom Hansen, was able to pull out the win putting almost 8-ft. on a second place truck driven by Trevor Larkin. 3.2 Inducer trucks are allowed to run compound turbos in this region, as long as the Atmosphere turbo is kept under the 3.2 Inducer rule, Jeremy Neff took home first place with a 288-ft. pull. The big Pro Mod Diesel class has no turbo restrictions and allows trucks to run dirt specific cut pulling tires where Jason Stott's triple turbo Cummins-powered Addicted ran away with the class at 306-ft., over twenty feet ahead of second place Ryan Thain.
Overall, Edge Products paid out over $25,000 in winnings to the event's top winners, with multiple drivers taking home plenty of cash to help buy a little more horsepower during the off season to make next year's event even better. After fifteen years of hosting Weekend on the Edge, you can rest assured that the Edge Product's crew knows just what it takes to put on a good show for both the competitors and spectators. DW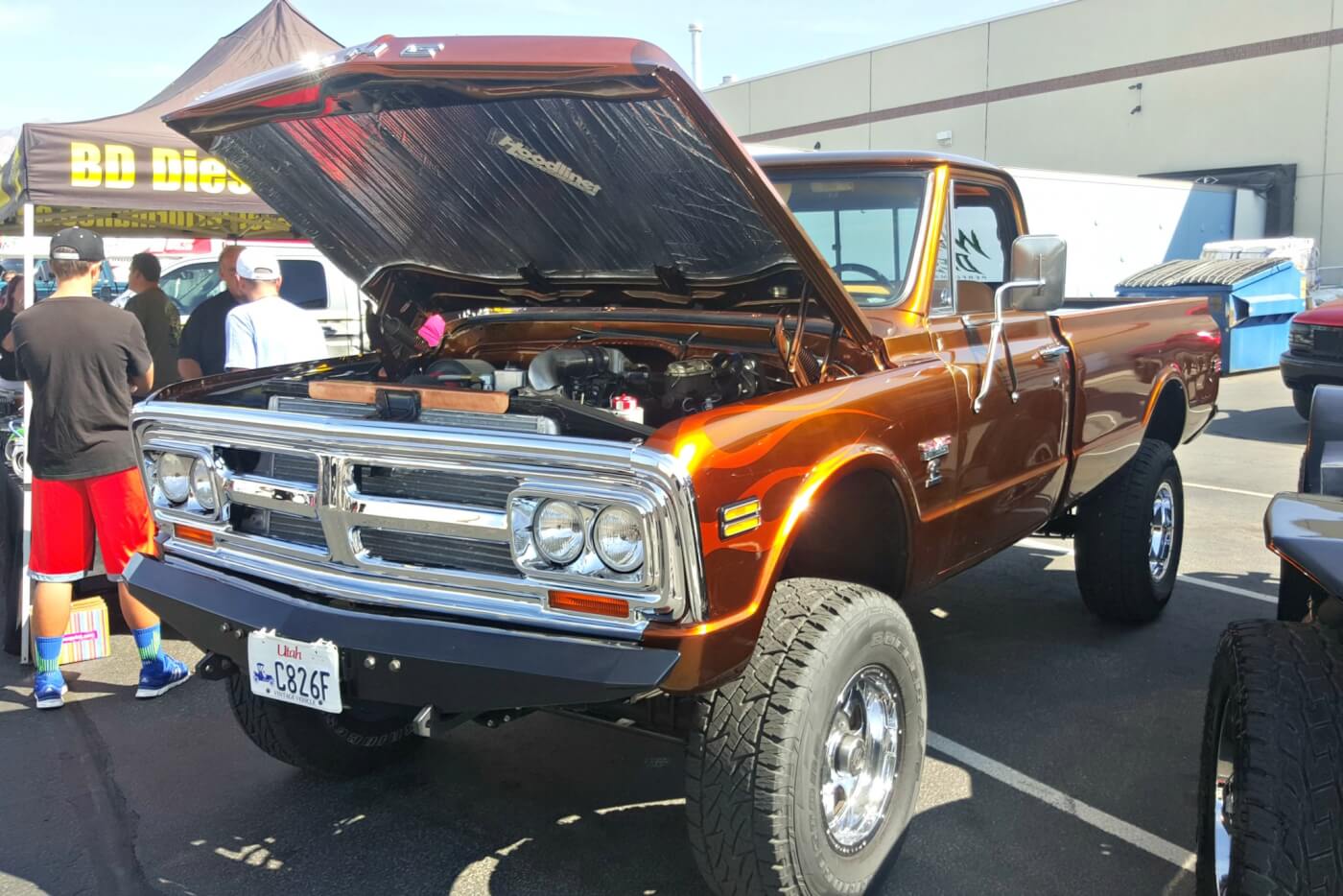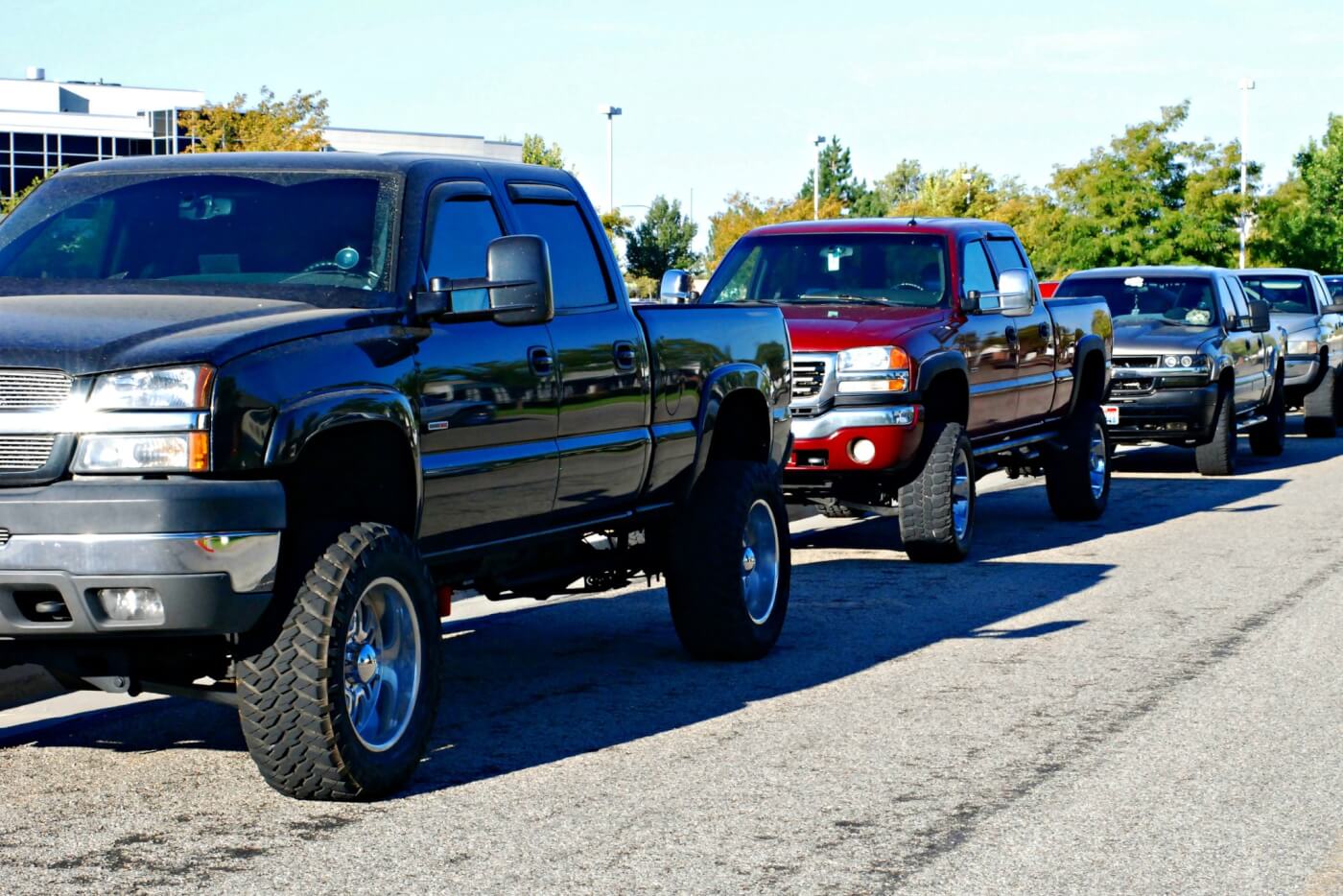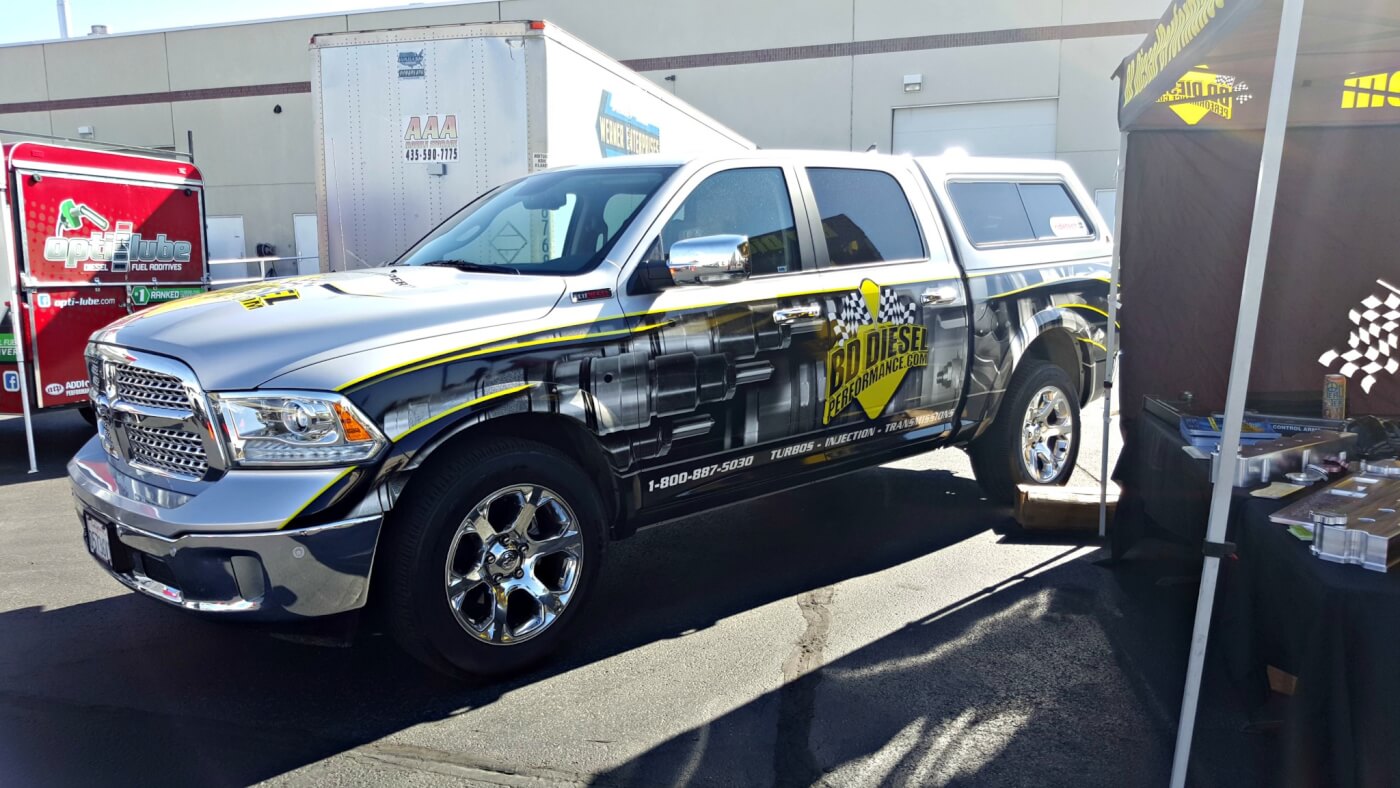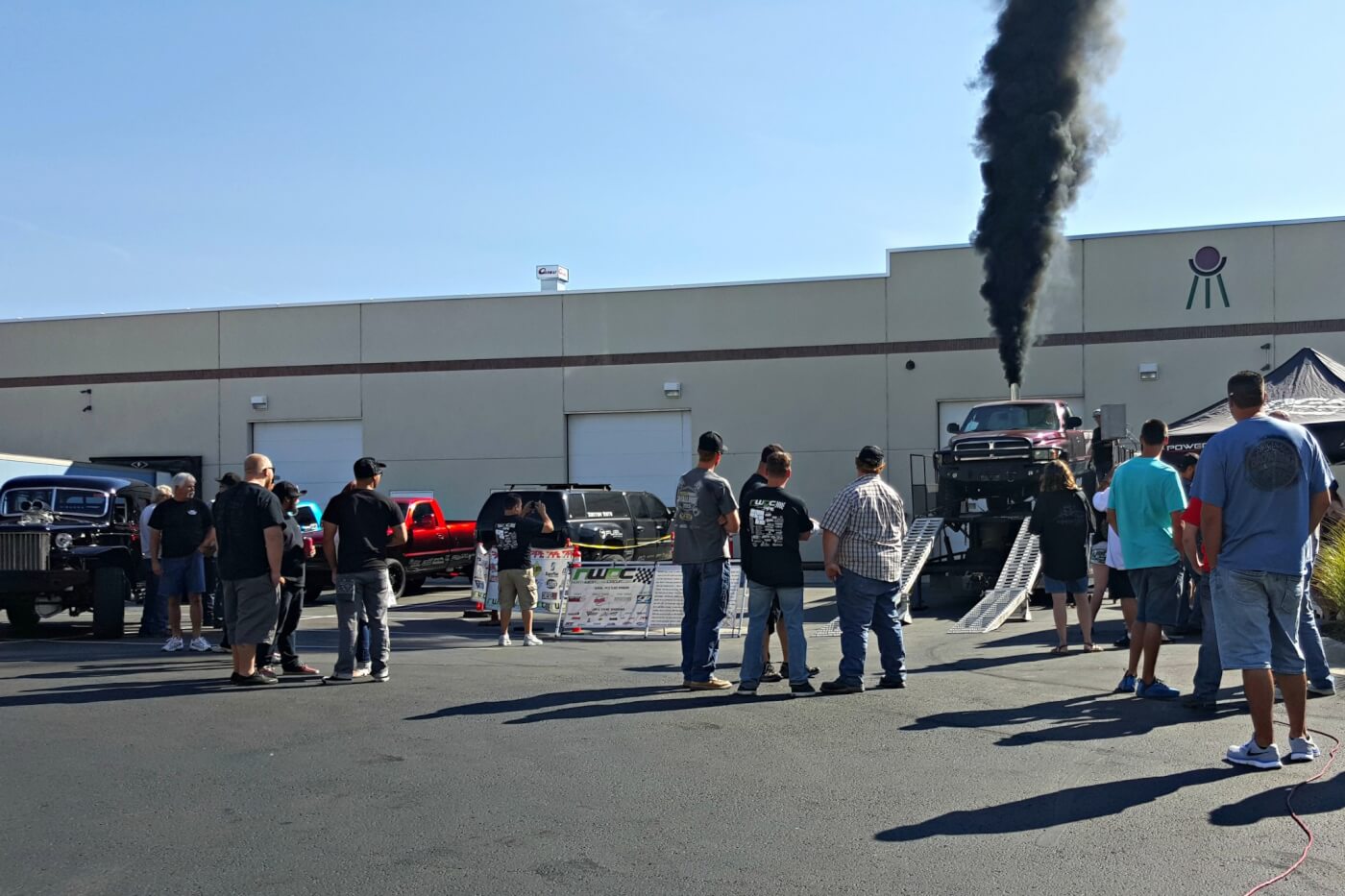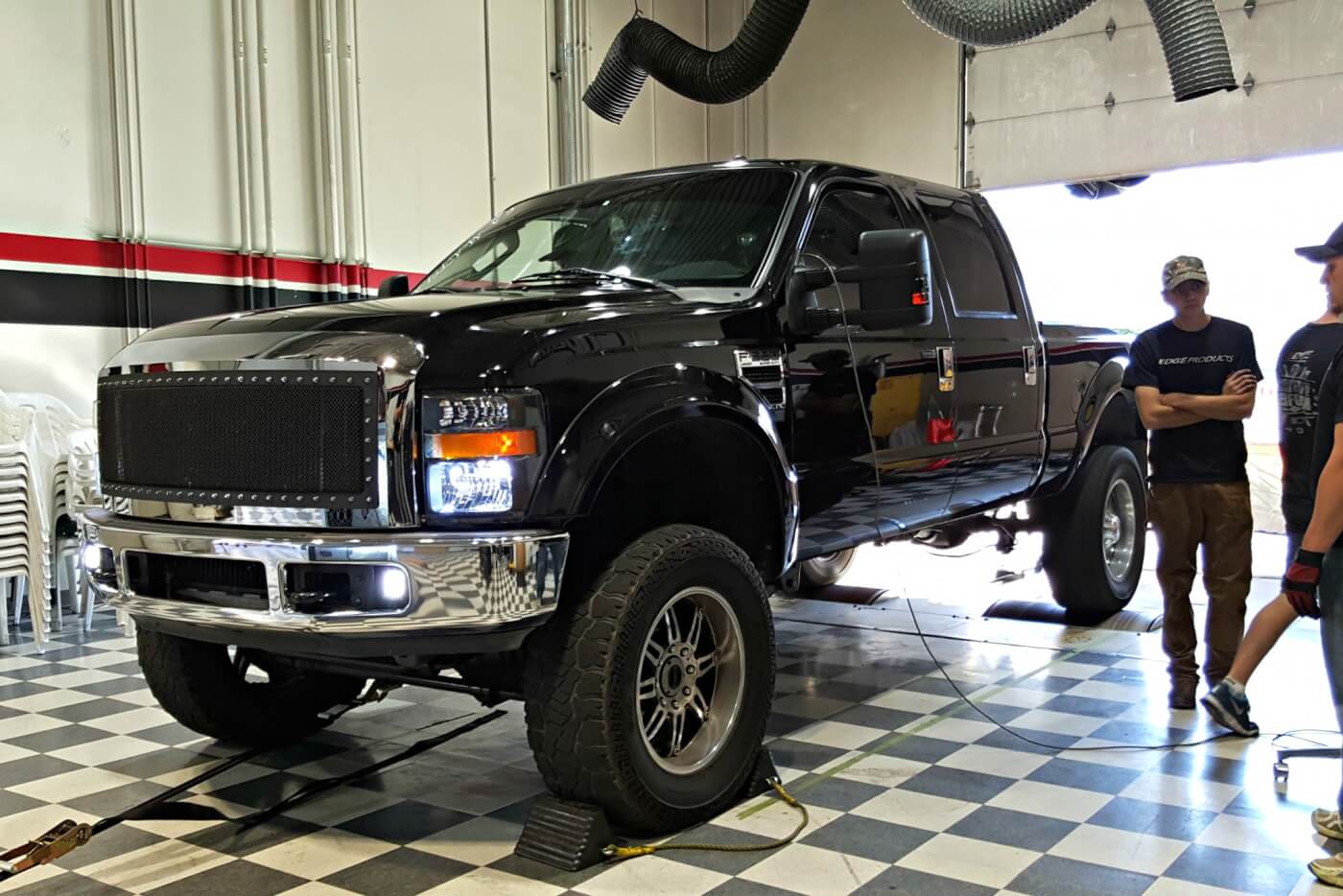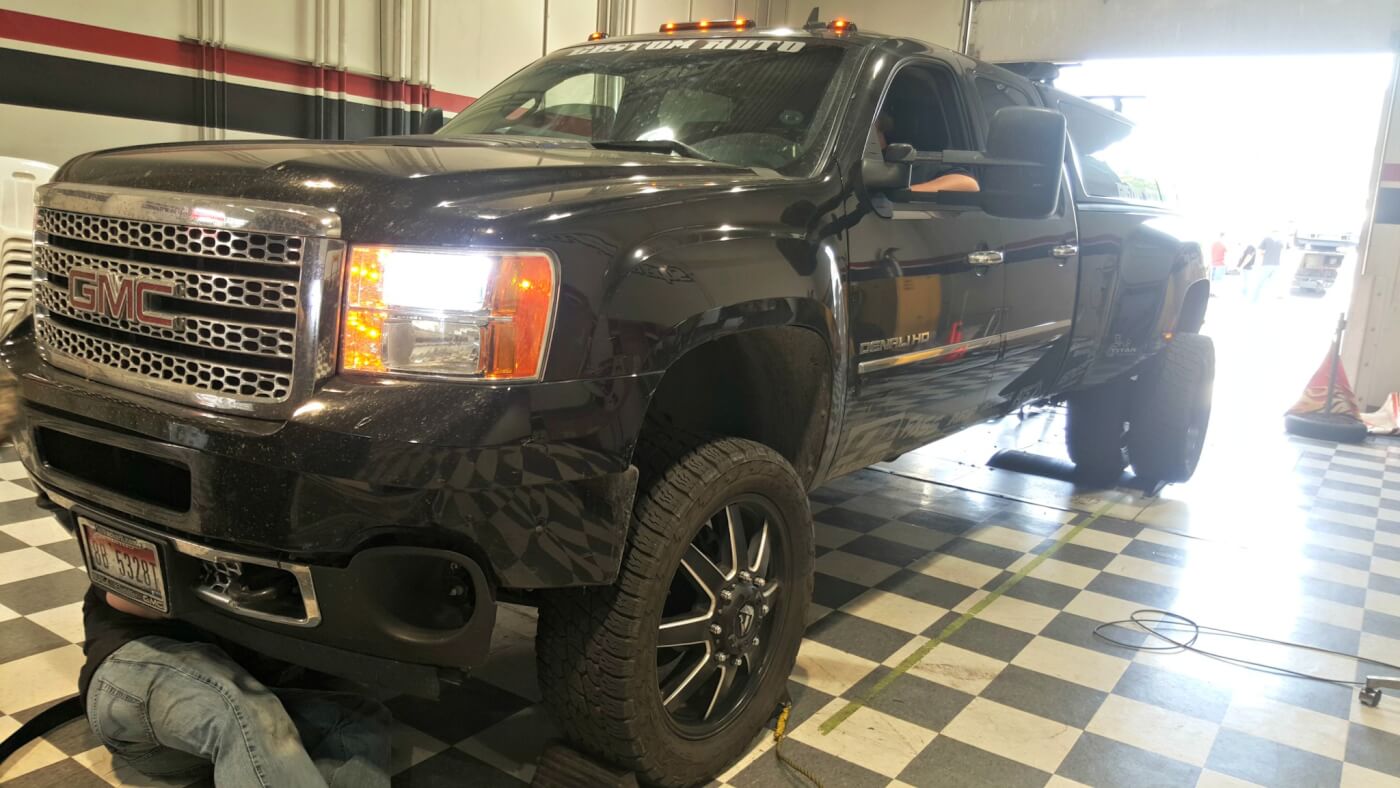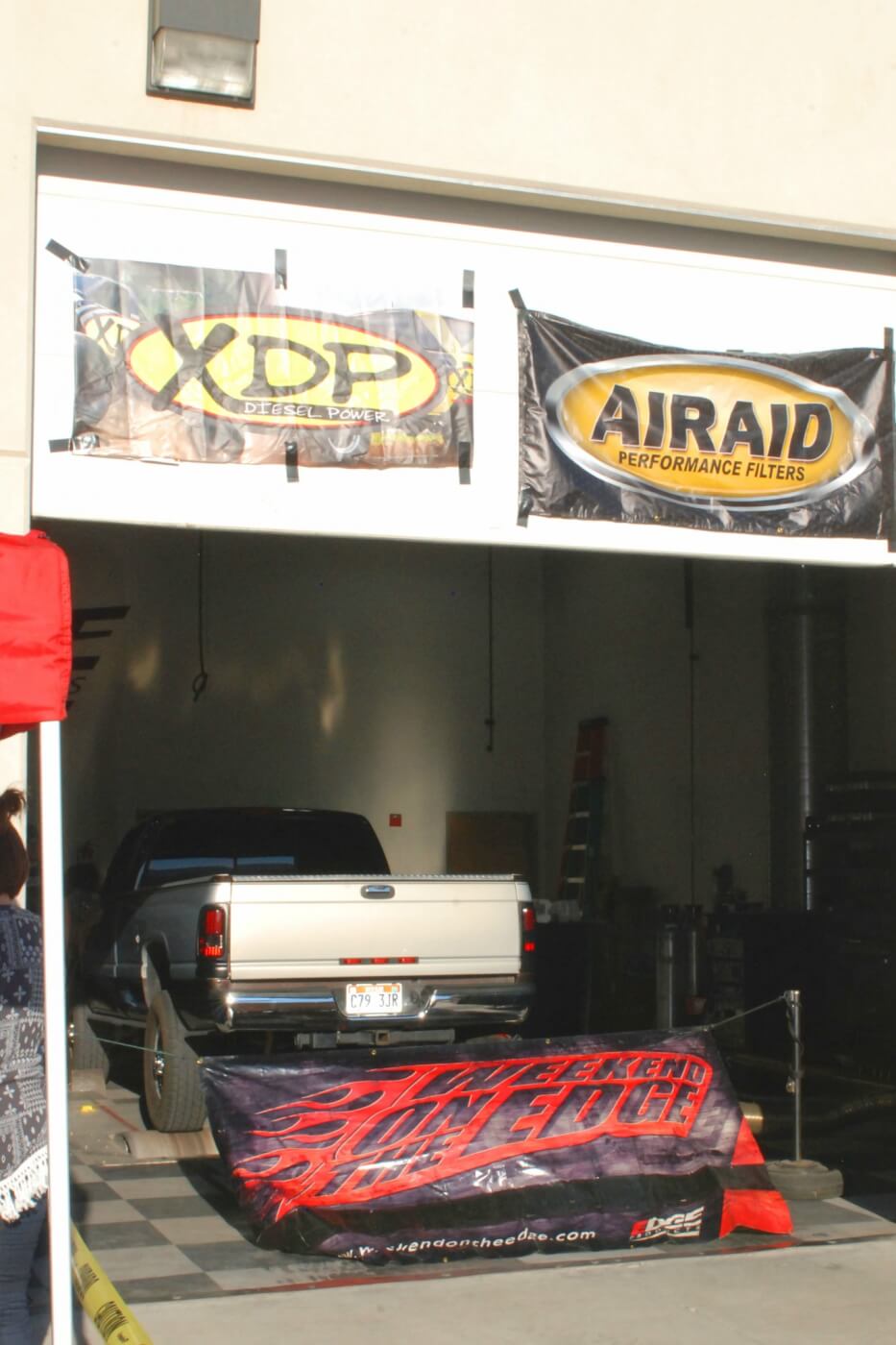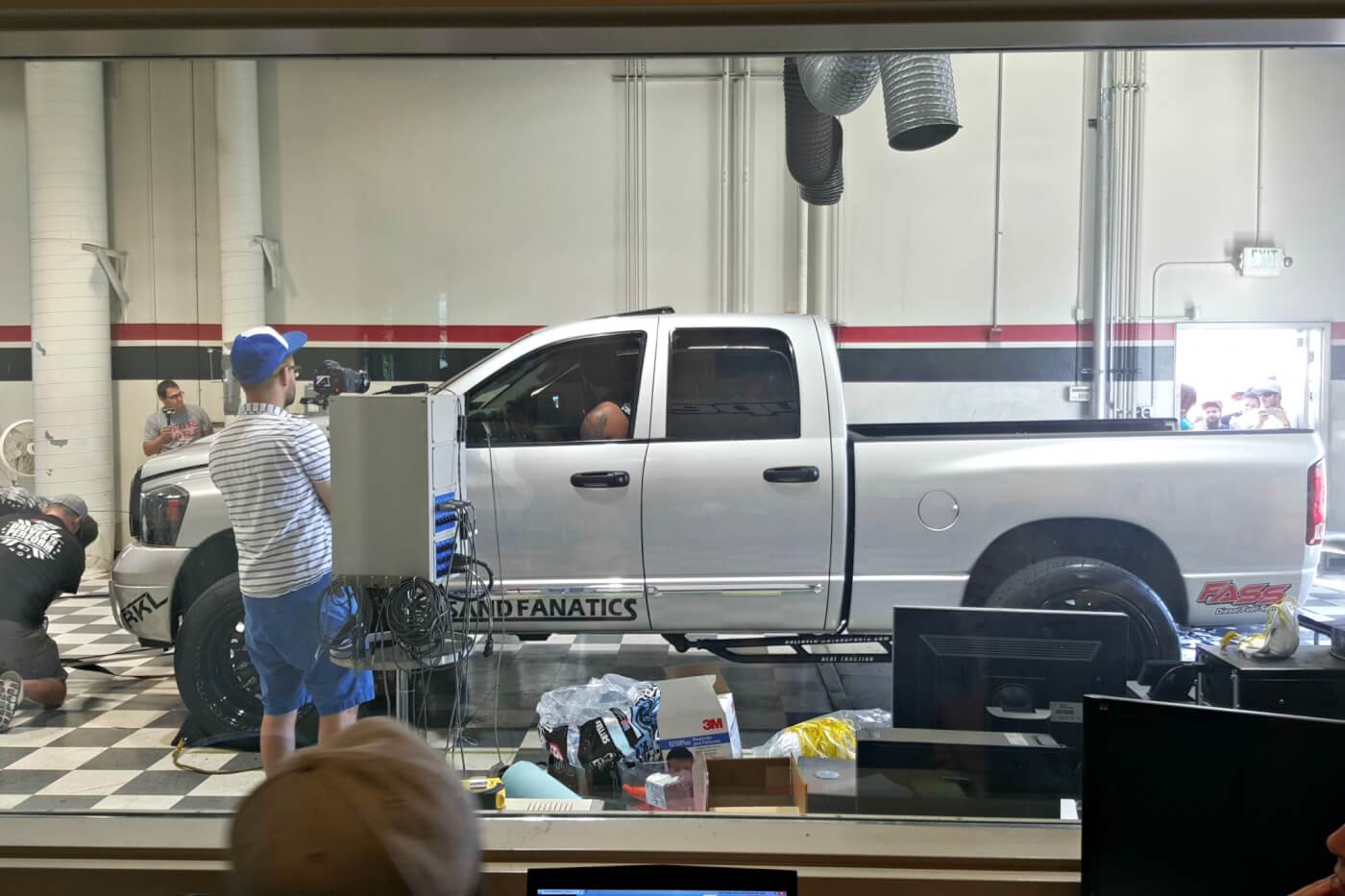 SOURCES:
Edge Products . 888.360.3343 . EdgeProducts.com
Northwest Dyno Circuit . NorthWestDynoCircuit.com
EVENT SPONSORS:
Edge Products, United Truck and Tractor Pullers, Northwest Dyno Circuit, XDP, Premier Performance, FASS Fuel, Airaid Filters, BD Diesel, ATS Diesel, Alligator Performance, MBRP Exhaust, Randy's Transmission, Mountain America Credit Union