On April 18, the newly formed Northwest Dyno Circuit (NWDC) held its second event hosted by No Zone Diesel in Orem, Utah. With dyno competitions becoming more and more popular around the northwestern states, the crew at Custom Auto of Idaho Falls, Indiana (owners and operators of the mobile Superflow Dyno) put together something special for the performance diesel scene. Organized much like a sled pulling club, the Northwest Dyno Circuit set some standardized rules for Stock Turbo, 6.4L Power Stroke, Modified Single Turbo, Compound Turbo, and Unlimited classes to keep an even playing field for everyone involved. 25 sanctioned events were created to help score with the goal of eventually crowning a season champion in each of the five classes. And a new sport is born.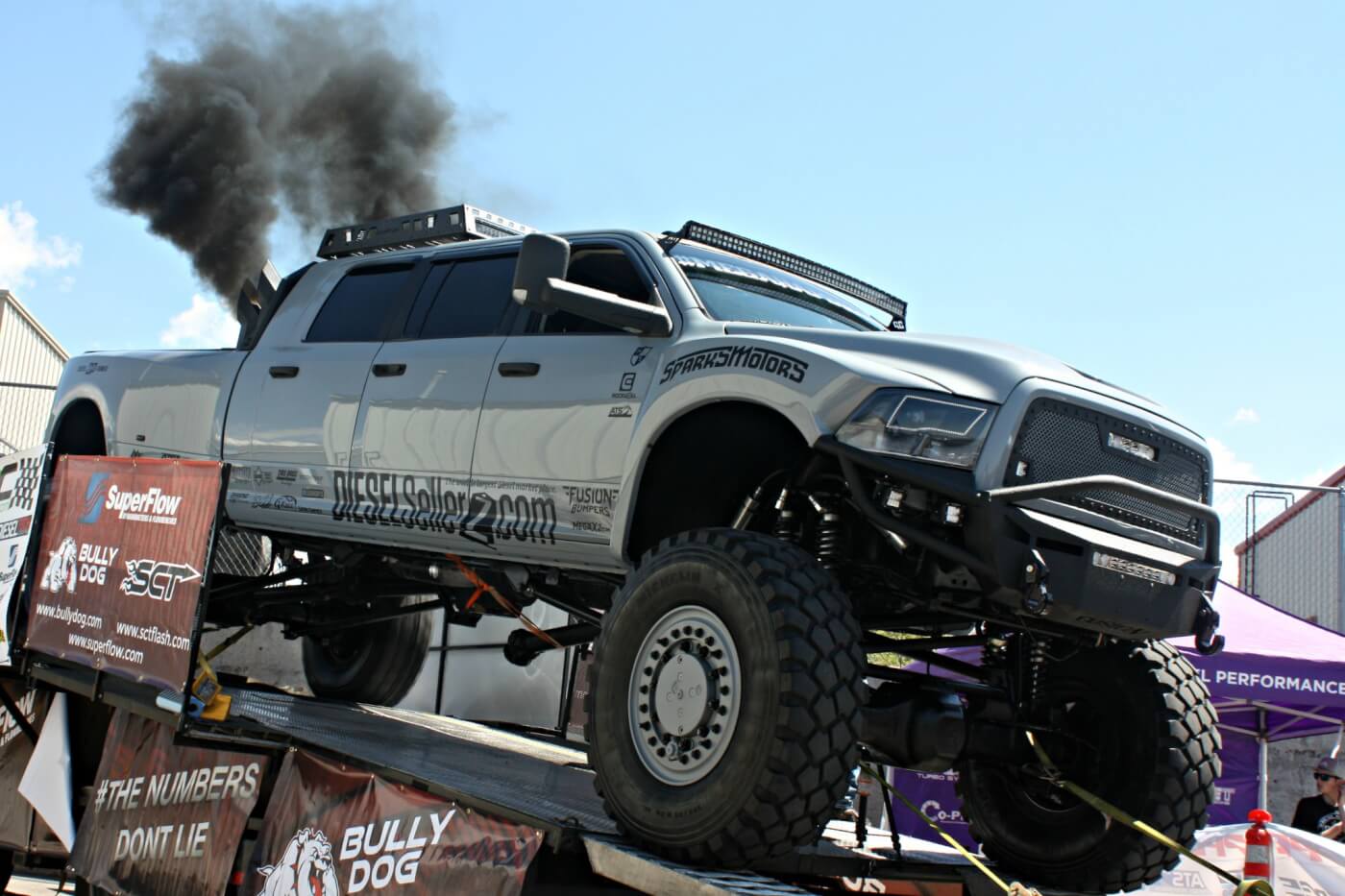 RECAP
With talk this year that someone will break the Fuel Only 2000 hp mark on the chassis dyno, the excitement and suspense filled the air early on in the morning as the team from Industrial Injection unloaded their nasty purpose-built Duramax race truck. With multiple 1,800 hp runs already under its belt and "going for broke" talk coming from the Industrial camp, everyone had high hopes of this being the day 2,000 hp would be surpassed. Unfortunately, after two years of unbelievable abuse on the track and on the dyno, the fully built engine finally let loose from what appeared to be a connecting rod failure during the first hard pull. Just as the truck really started to hit its peak RPM range and the power curve was climbing past 1,400 hp, some rather noticeable clattering and banging came from within the engine and a windowed engine block led to coolant and engine oil dumping out all over the deck of the dyno. Surprisingly enough, even with the early breakage, its 1,457 hp run was enough to take home top honors on the day. In a close second place, was another Duramax powered race truck, built by Husker Diesel who drove clear from Nebraska to attend the event. Justin Hyatt, owner and builder of the truck, was able to take home the win in the fuel only Compound Turbo class with 1, 452 asphalt shredding horsepower. Second place in the Compound class went to Zach Fuller of Starlite Diesel Tuning in his crew cab dually LLY Duramax with a 1,154 hp run.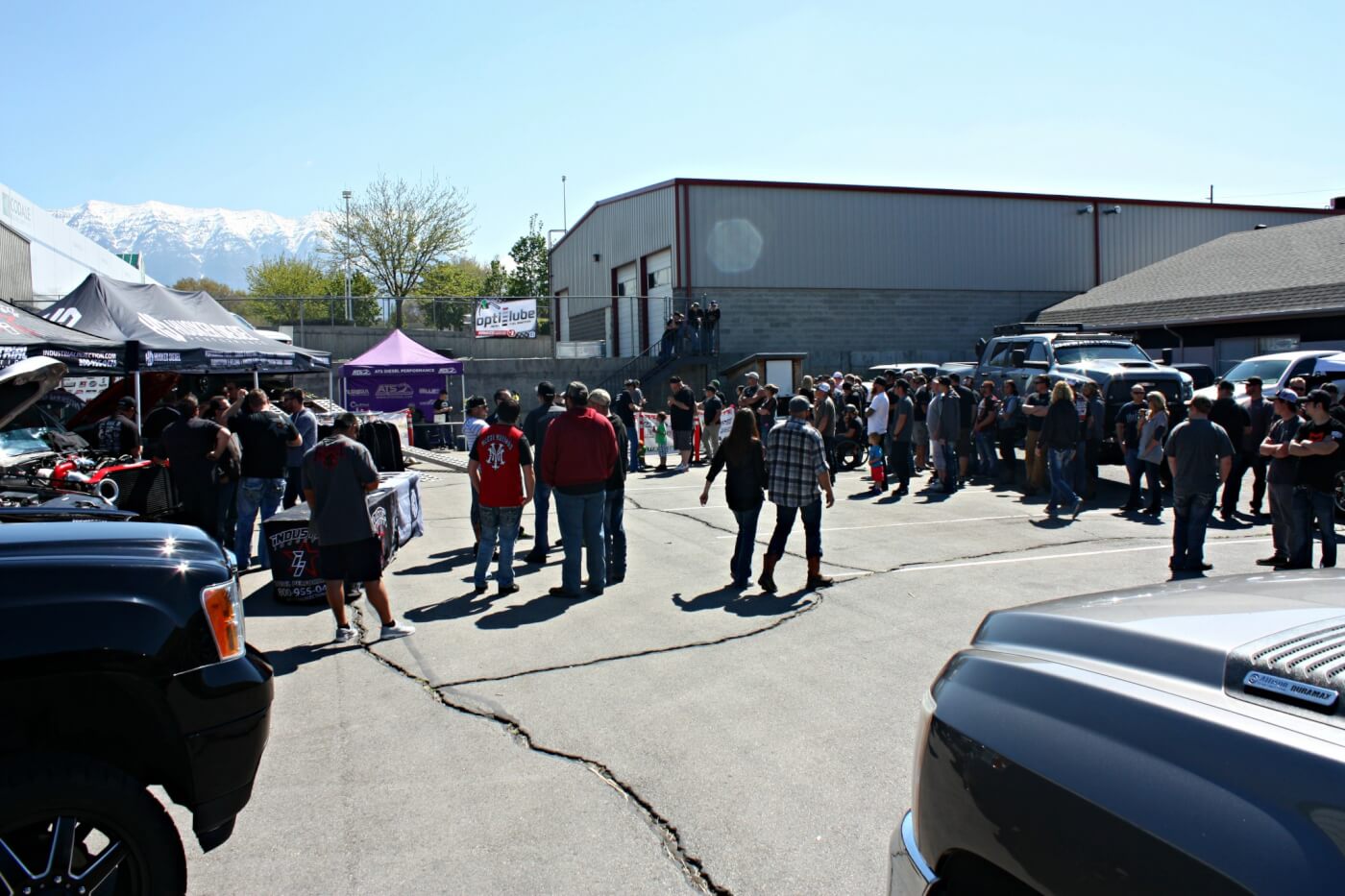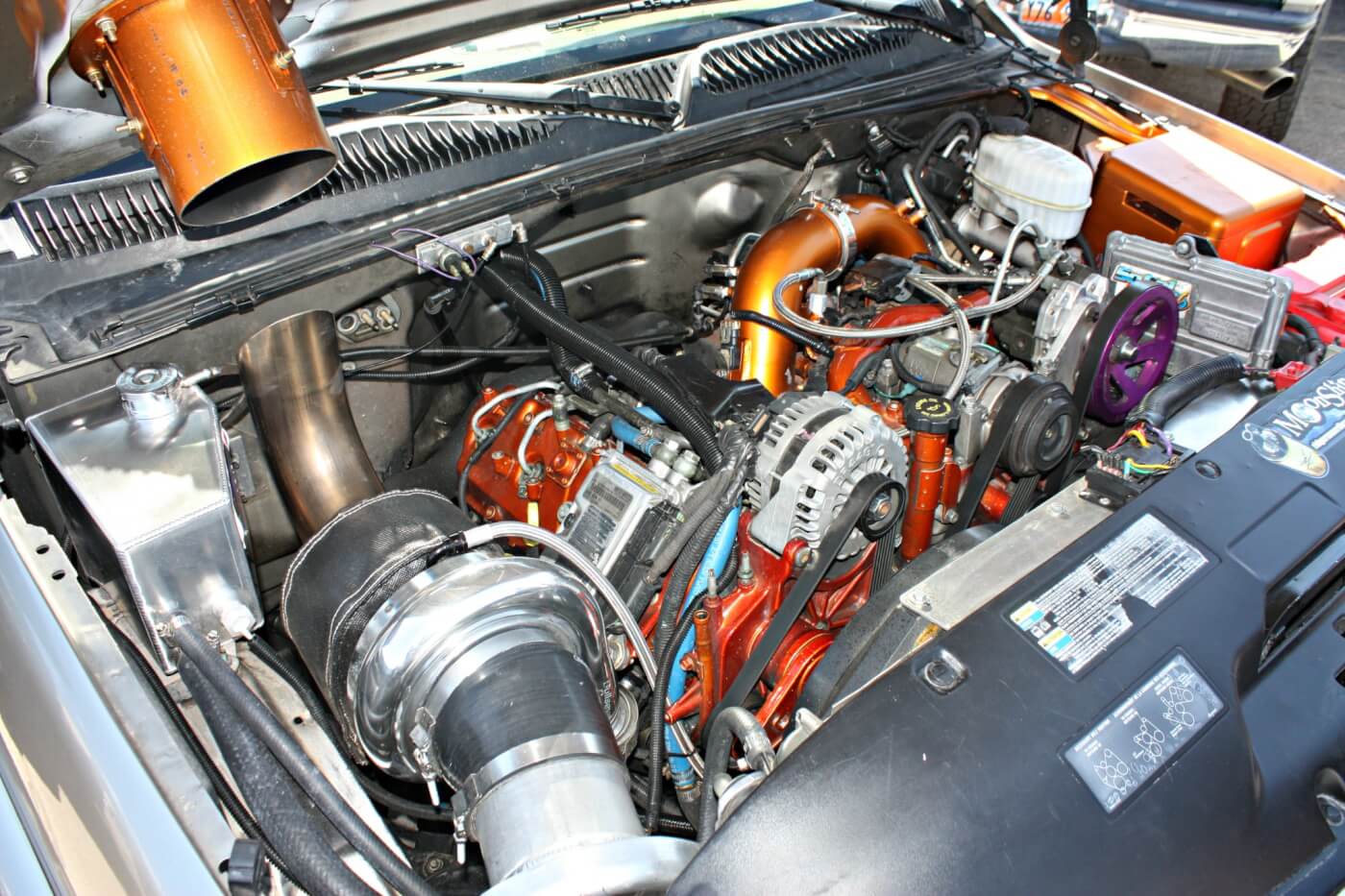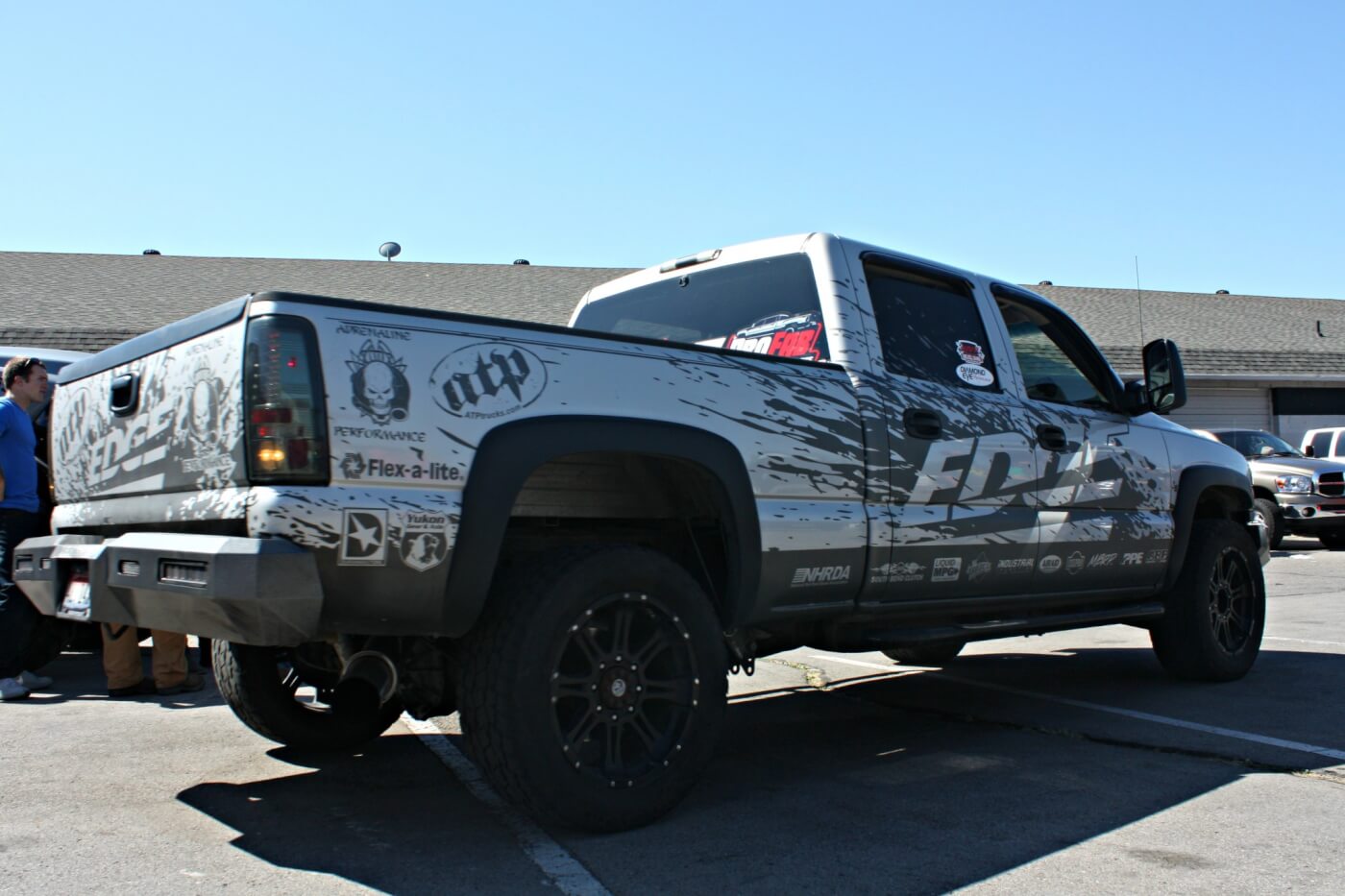 In the Modified Single Turbo class, Duramax trucks once again would dominate with Robert Posey's 2001 putting down 721 hp and Roberto Gonzalez' 2003 managing to put down 687 hp. Running in a class of their own for the NWDC 2015 season, 6.4L Power Stroke owners went head to head due to their so called "advantage" in a Stock class thanks to their factory compound turbo system. The No Zone Diesel event only brought out one 6.4L, the 704 hp sleeper owned by Justin Tyler of Ogden, UT. In the Stock Turbo class, there were over 20 entries with top honors going out to Jeremy Schraeder's LB7 powered Duramax with 529 hp. A 2014 Dodge Cummins landed second with 527 hp and Weston Youd's 2003 compressed natural gas powered Duramax with 518 hp.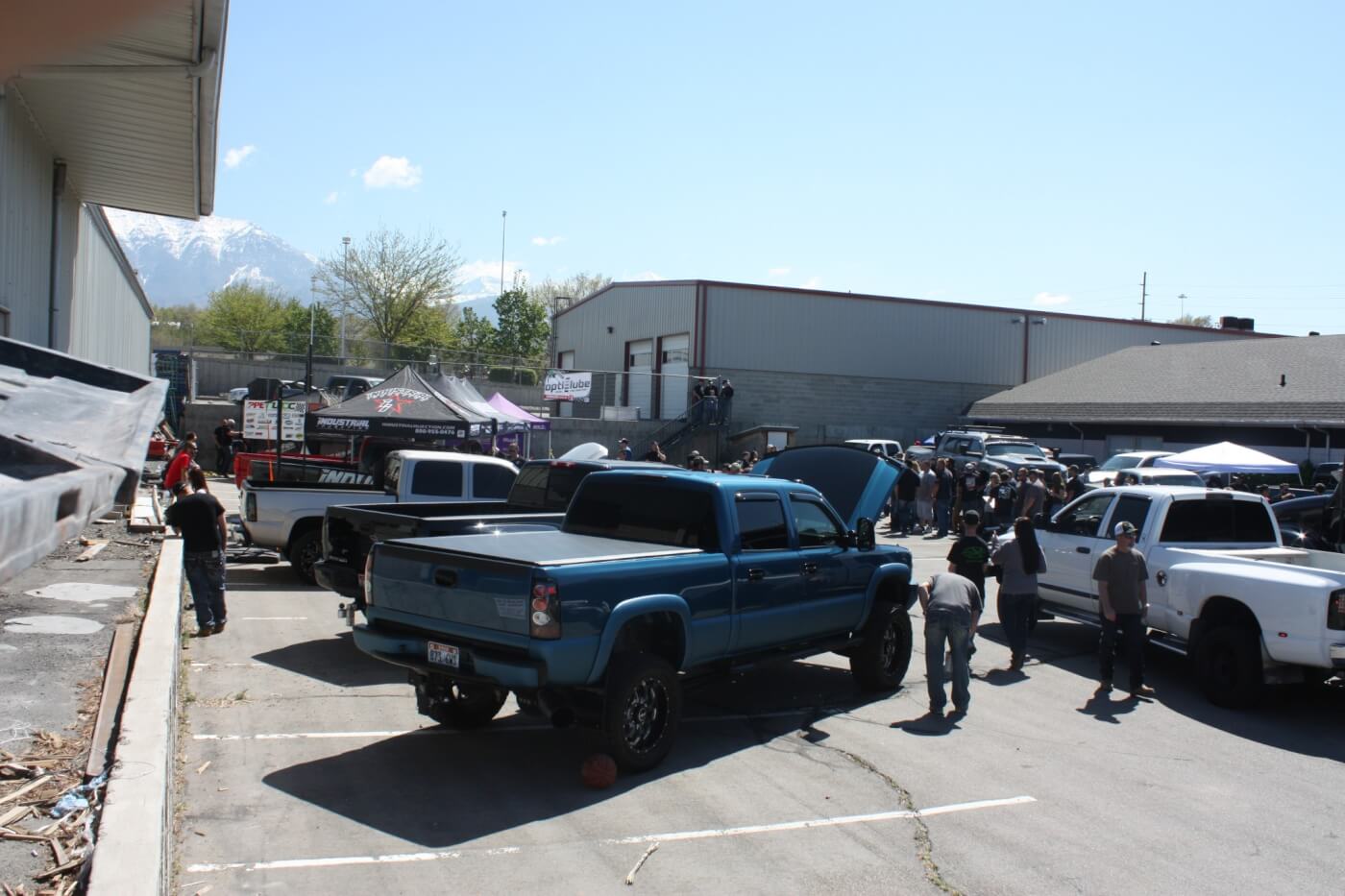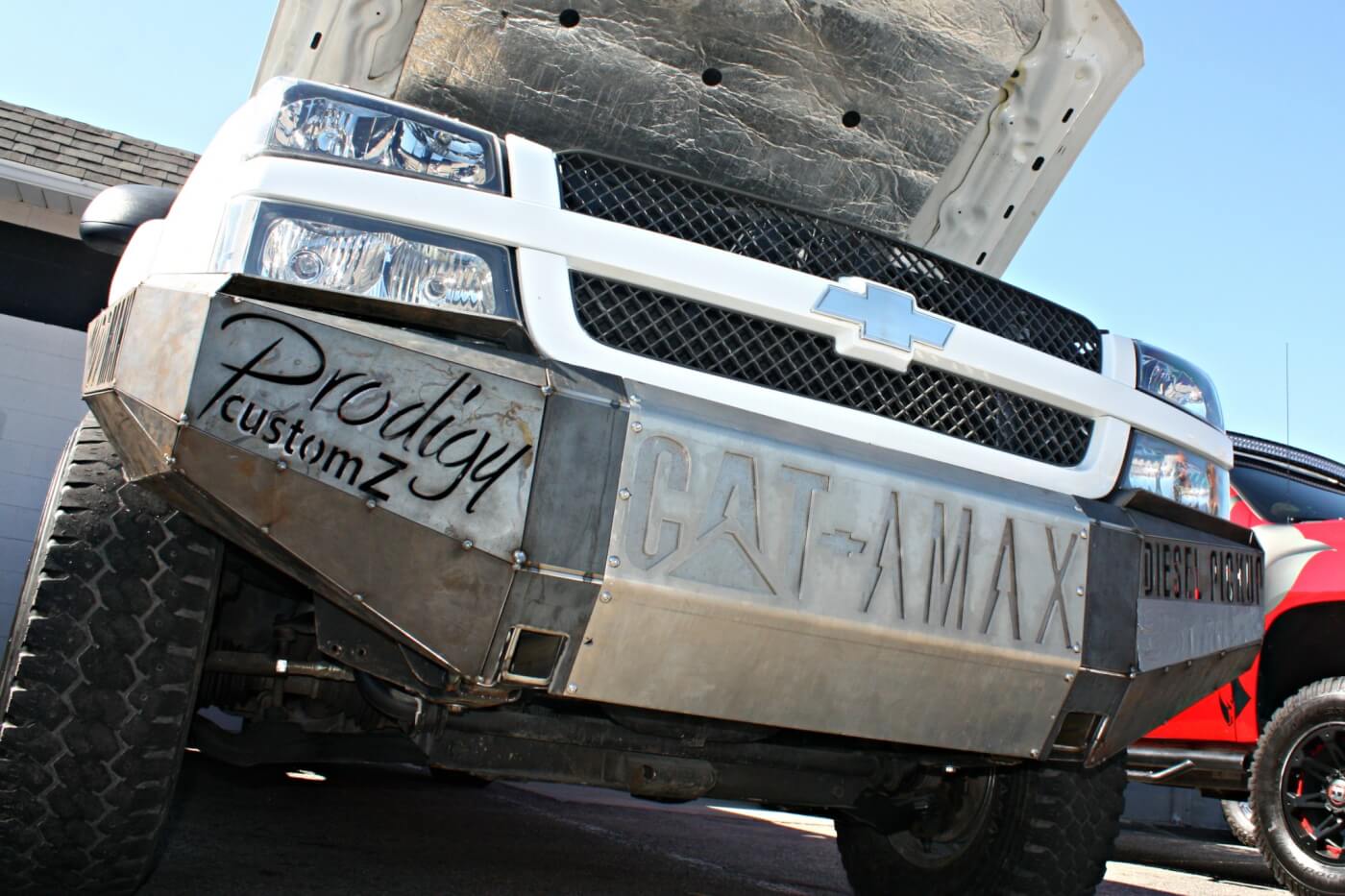 As an Exhibition run, Diesel Dave of Diesel Sellerz had his giant 2012 6-door Dodge Mega Ram runner up on the dyno to prove that 6.7L Cummins could still get almost 600 hp to the ground through monstrous military style axles and 40+ inch tall tires. Managing Director for the Northwest Dyno Circuit, Brandon Pierce, told us they were extremely pleased with the 40+ entries they had roll across the dyno, along with the hundreds of spectators in the crowd throughout the day. As this was the second event held by No Zone Diesel, they more than doubled the turnout in just one year's time—thanks to the help of the newly formed NWDC and advanced marketing strategies. Dmitri Millard, owner of No Zone Diesel was broken hearted since he didn't have his beloved truck 'Katrina' quite ready for the event but promised us it would be ready for the Industrial Injection dyno event. With 25 more dyno events already scheduled for the season, it appears that the NWDC and No Zone Diesel crew kicked the season off on the right foot. And the quest to crack 2,000 hp continues. DW