Randy Reyes' Awe-Inspiring 2,100 Horsepower '06 Ram
There's nothing subtle about diesel dually pickups. They're big, wide, and often carry the heaviest tow ratings. When it comes to building one, most people envision some towing modifications, and maybe a tune. But not Randy Reyes. With a full roll cage, four Simpson racing seats, and a glove box full of nine-second timeslips, Randy's '06 Ram 3500 is far from your average six-wheeler.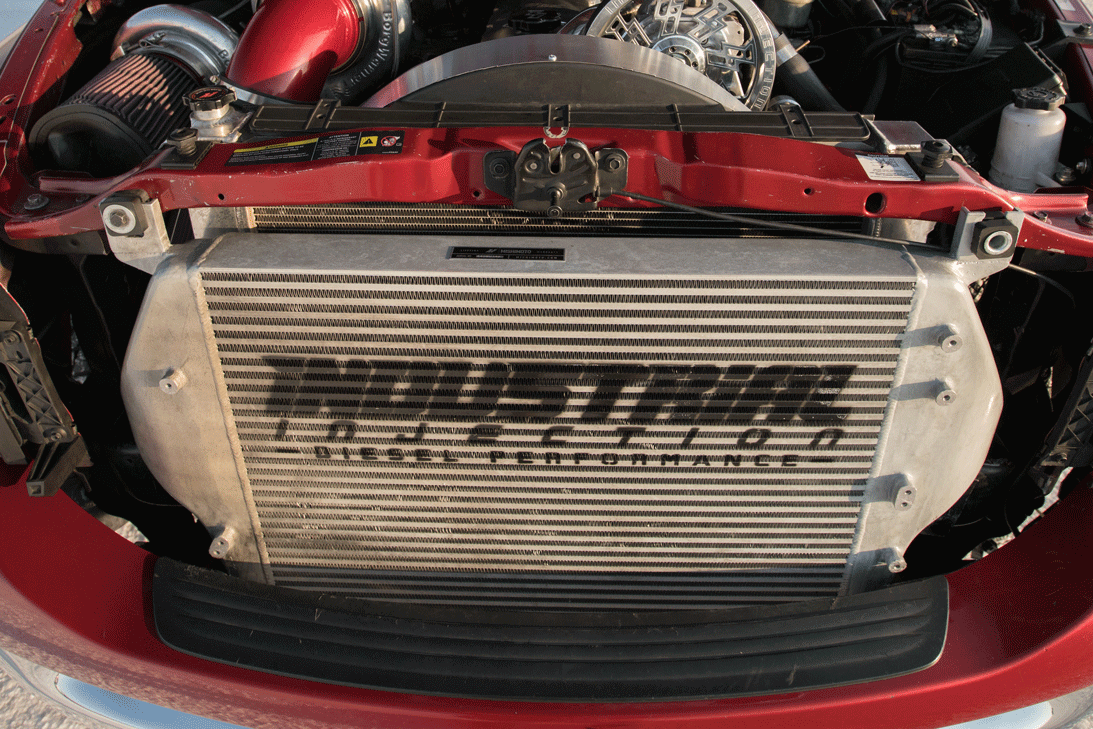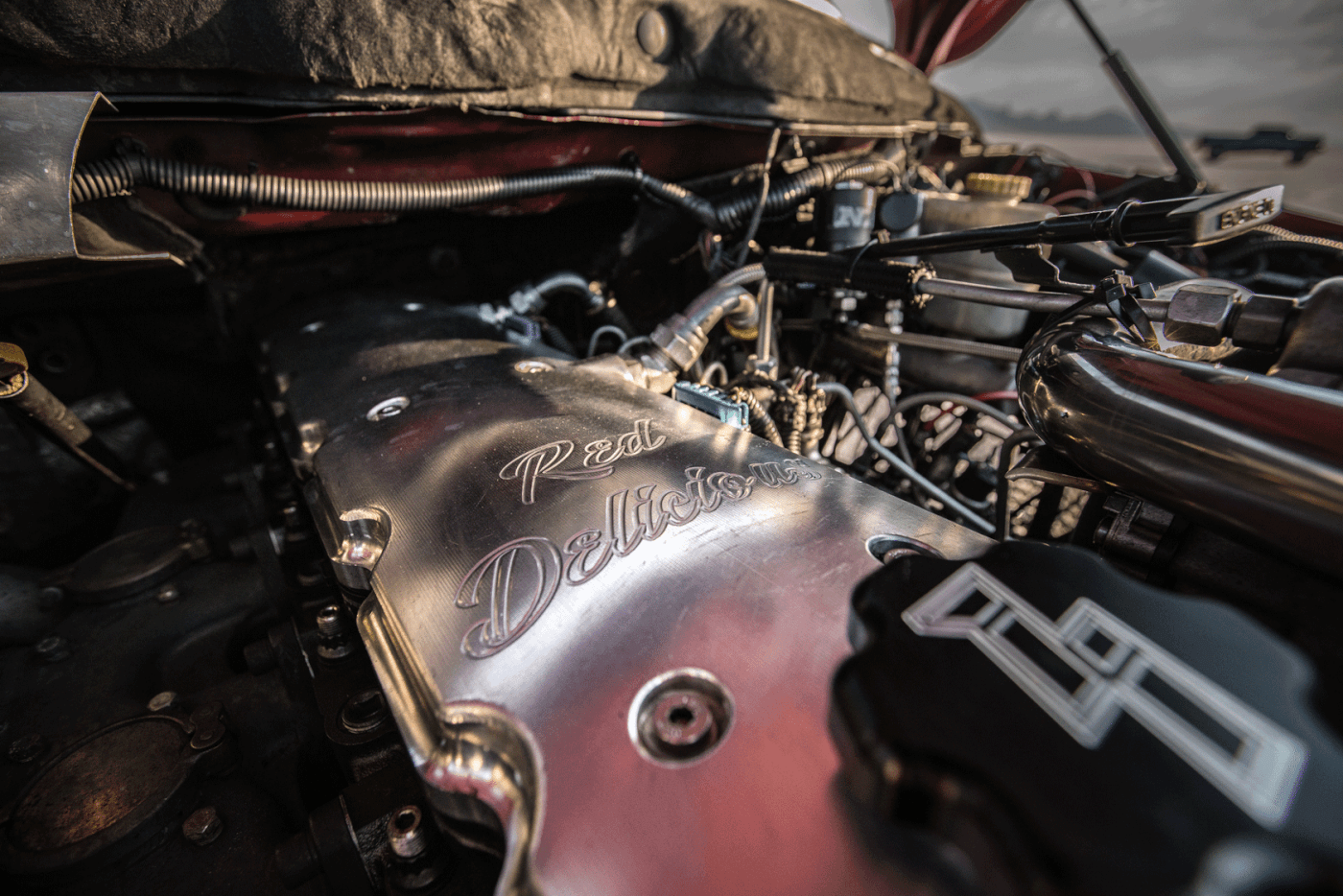 2,121 Rear Wheel Horsepower
Randy didn't want to change the exterior of his truck, which meant he needed a big hammer of an engine to move the 7,700-lb truck with authority. To turn up power to ludicrous levels, Randy contacted Industrial Injection for one of its Shredder Series engines. Industrial started with a 6.7L Cummins that was sleeved down to 5.9L proportions for increased block strength. From there, Carrillo rods were added, as were Mahle Monotherm pistons that could withstand insane EGT levels. A Stage 4 cylinder head and custom cam were also installed in the engine, as was a full compliment of ARP hardware. If one is good and two is better, why not have a crowd of three? Randy has a triple grouping of virtually everything on his truck; as three turbos, three CP3 pumps, and three stages of nitrous have made their way onto the engine. Boost comes courtesy of twin 88mm turbos feeding a 94mm, the pumps are XP race units from Industrial Injection, and nitrous consists of a 0.041-inch spool jet, followed by 0.088 and 0.136 jets as the major power-adding stages. All of this awesomeness adds up to more than 2,100hp on a chassis dyno. For those naysayers Randy also has had his engine dynoed on an engine dyno, where it made 2,200hp without the aid of nitrous oxide.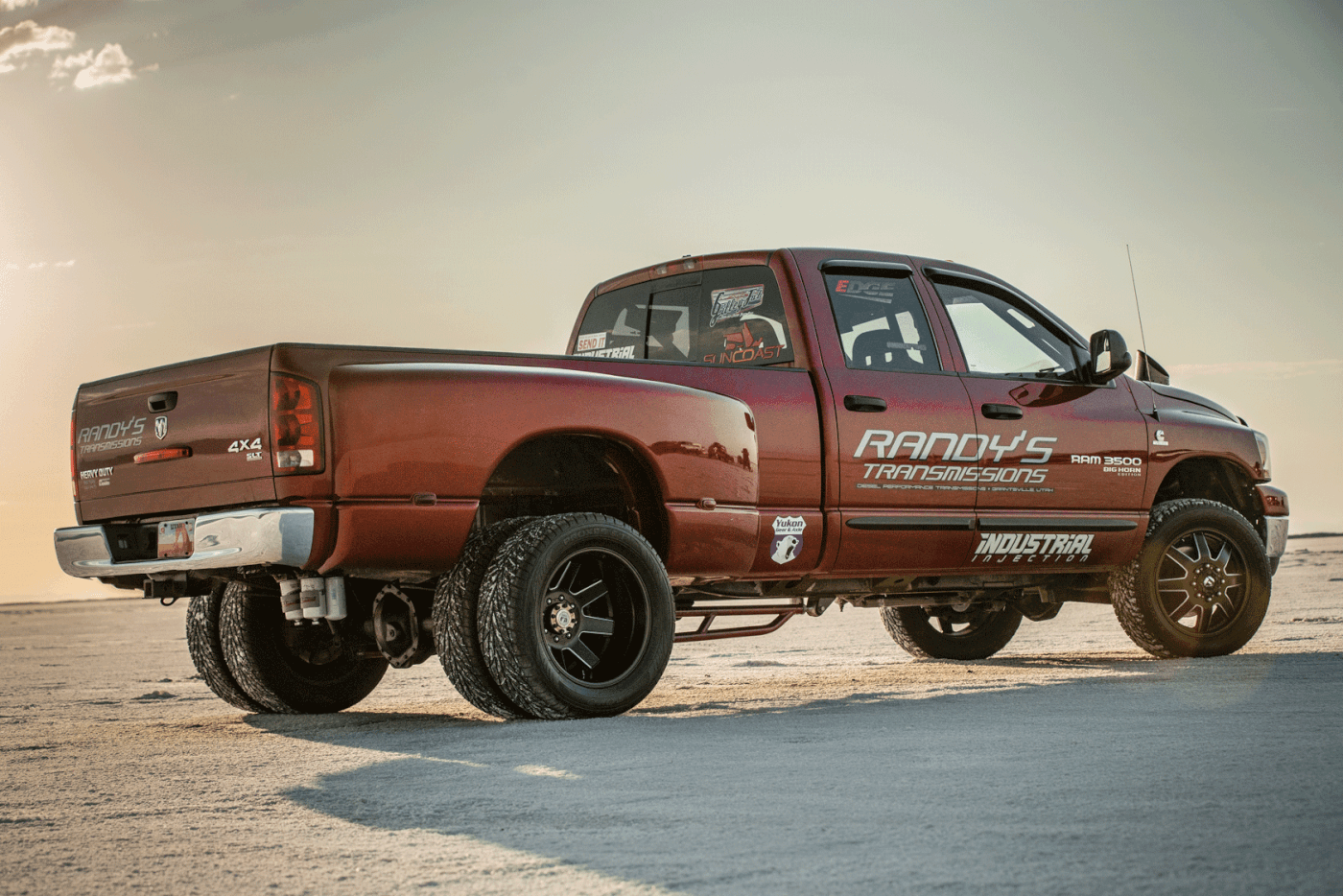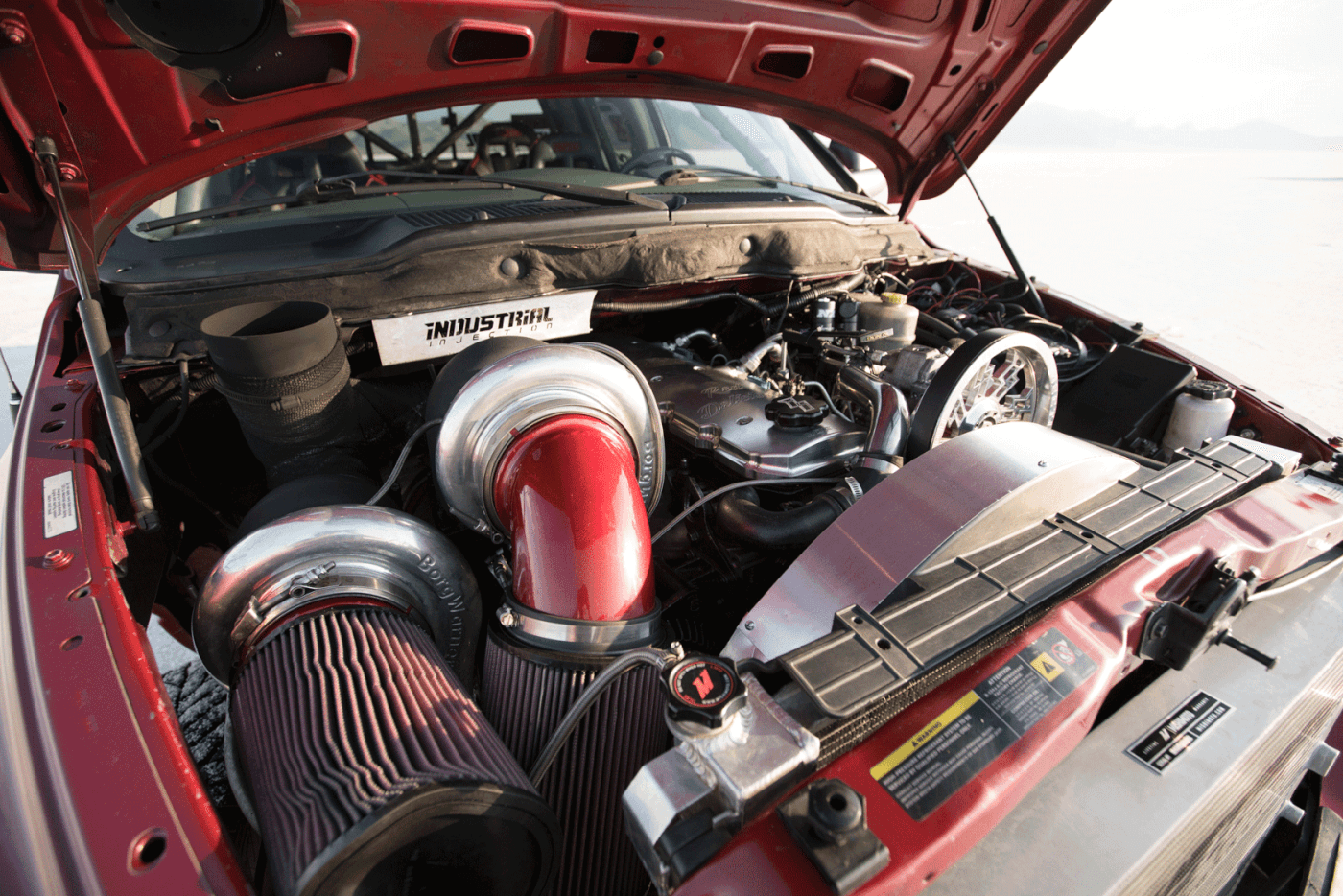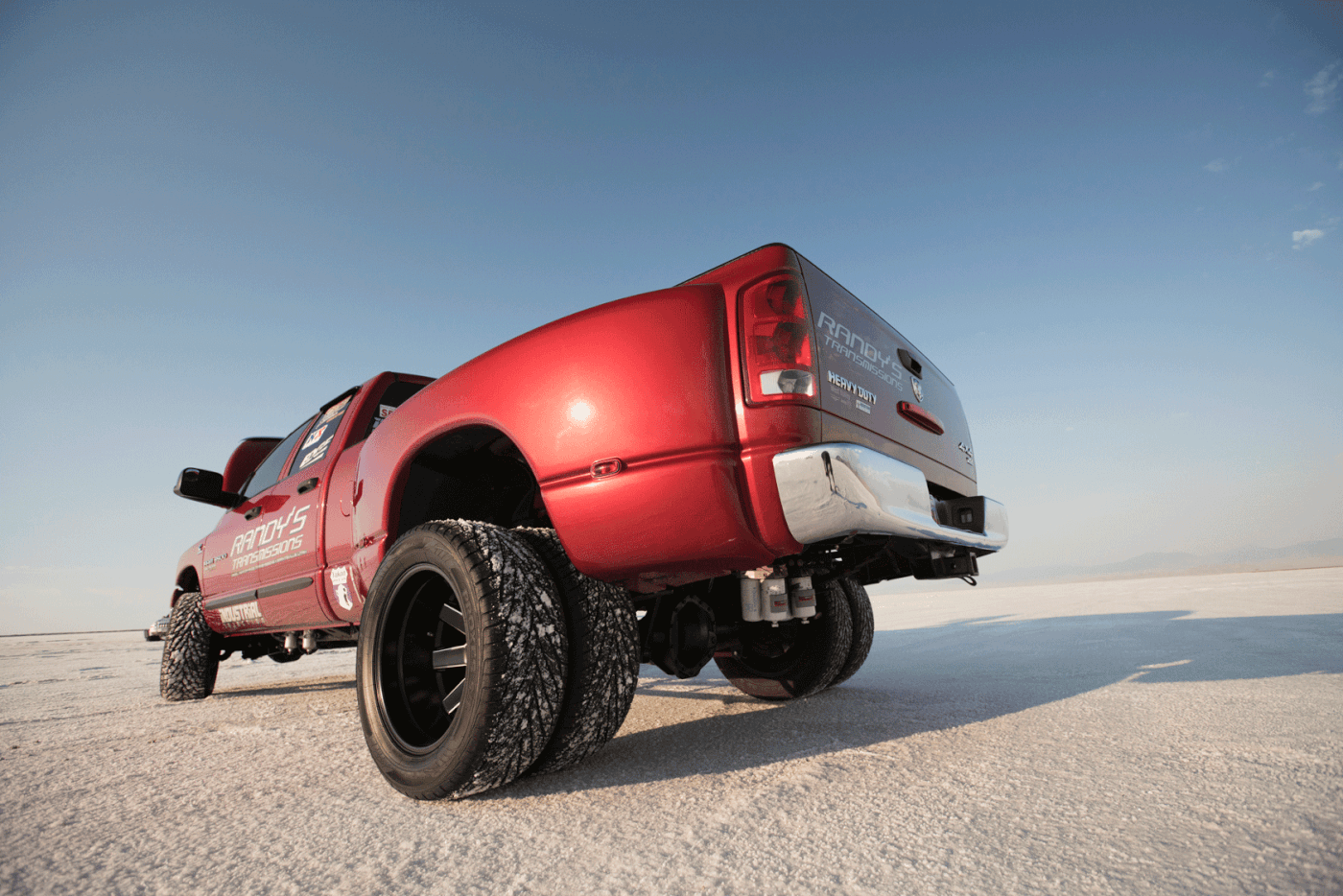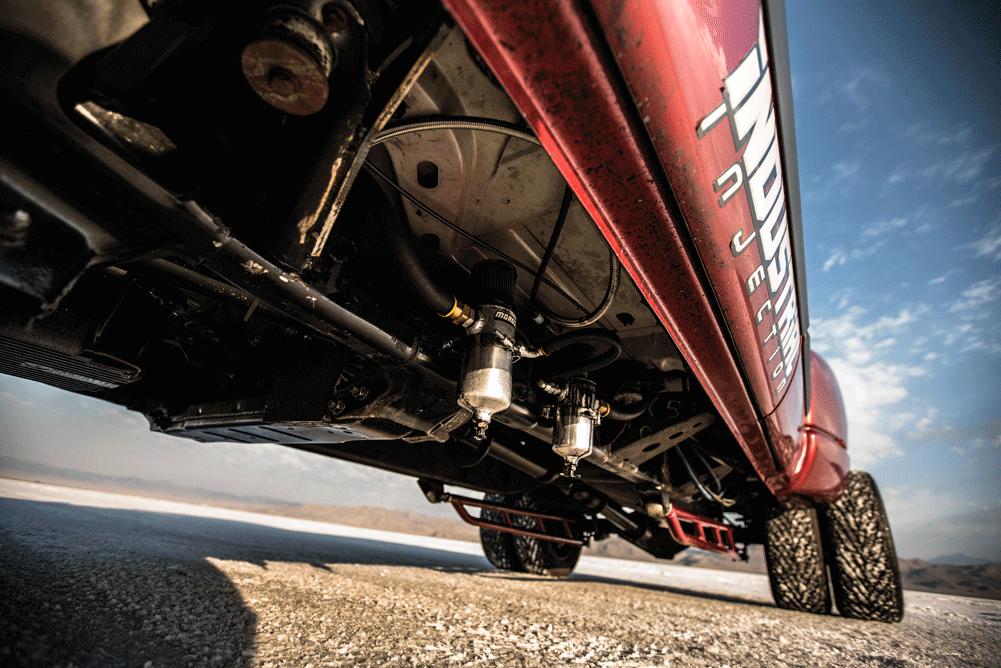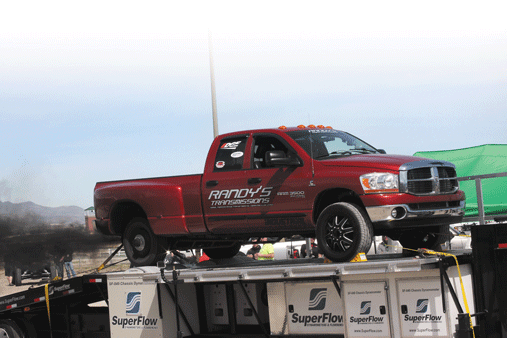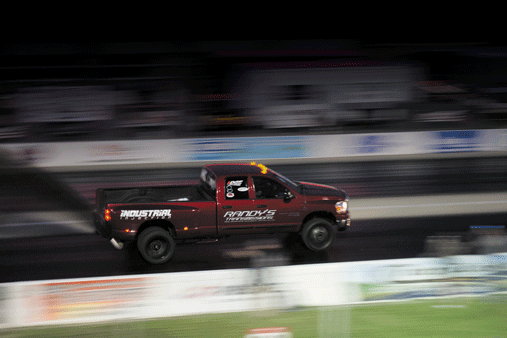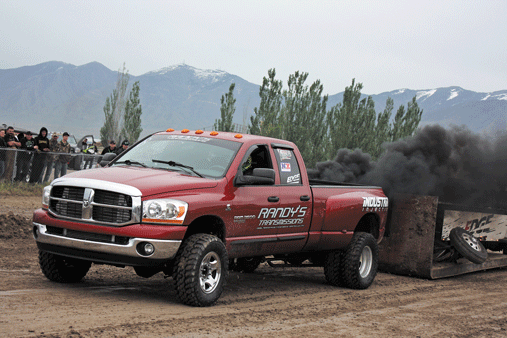 Randy's Transmission
Randy needed a drivetrain to match the crazy powerplant, and the transmission and driveline has also received major work. The 48RE-based transmission features a full-manual valvebody built by Randy himself at his shop Randy's Transmissions, along with a 27-spline input shaft from Sun Coast Diesel, and 300 Maraging steel intermediate and 29-spline output shafts from TCS. The converter is a custom piece from Sun Coast Diesel. Since Randy still takes his truck off road, the axles needed some work too. The rear-end has been fitted with 4.56 gears from Yukon Axle, along with a full spool and 38-spline axles. Custom driveshafts from GRS Driveline and traction bars from Rollover Motorsports were also installed for both the dragstrip and on the trails.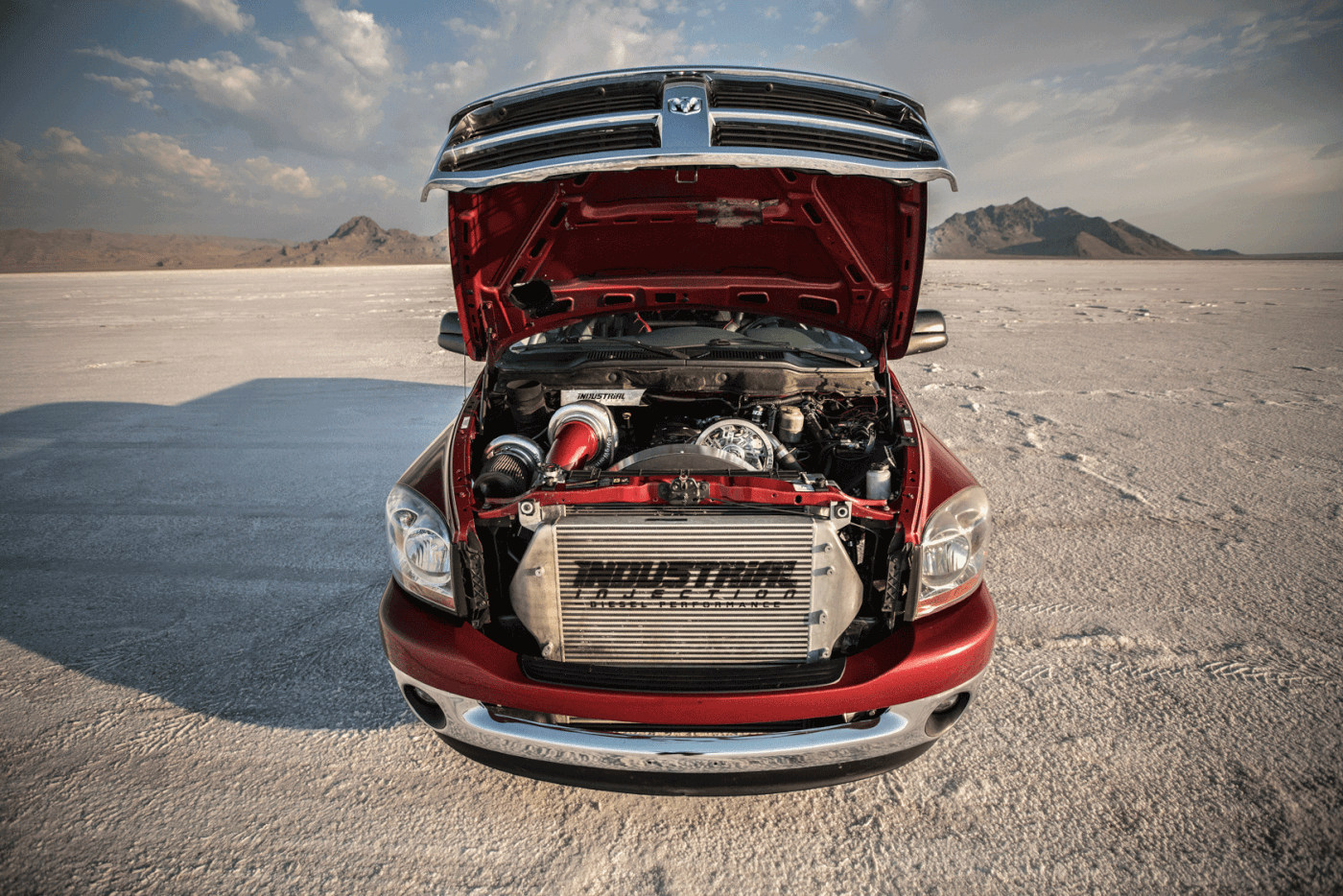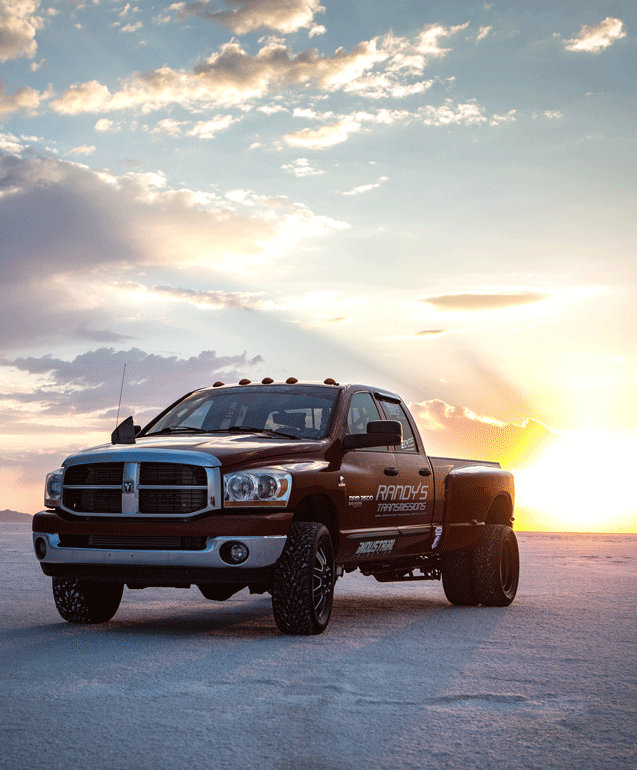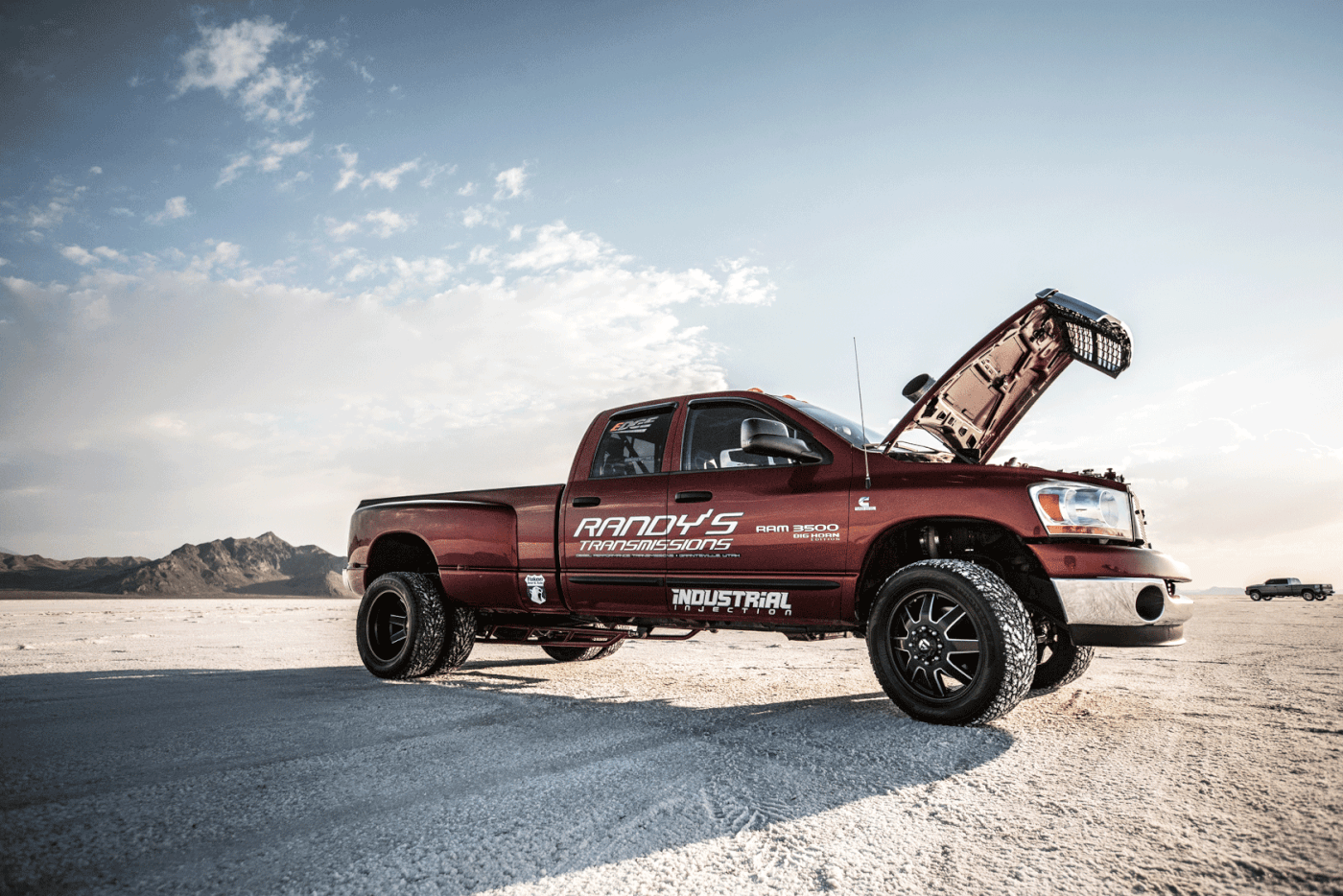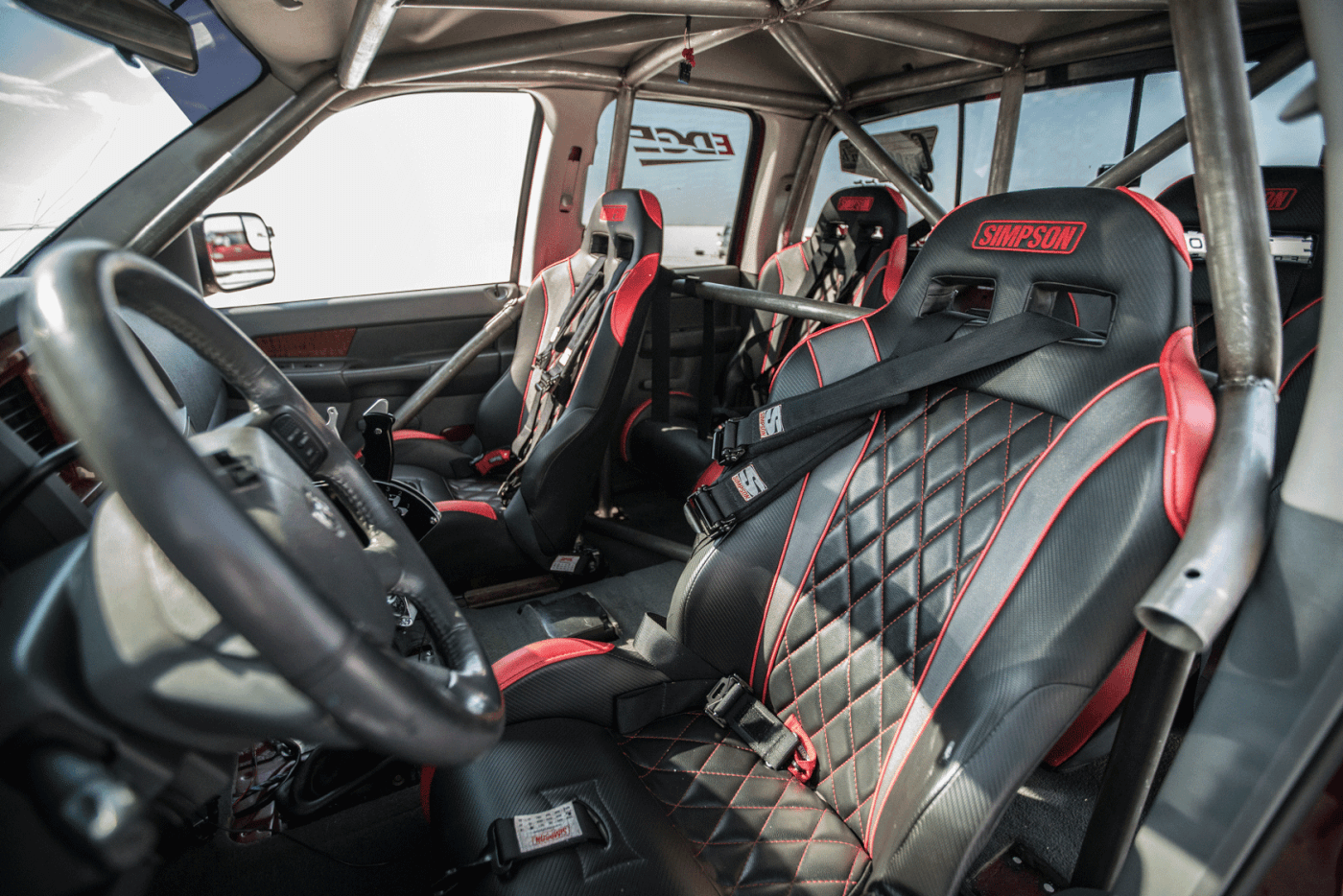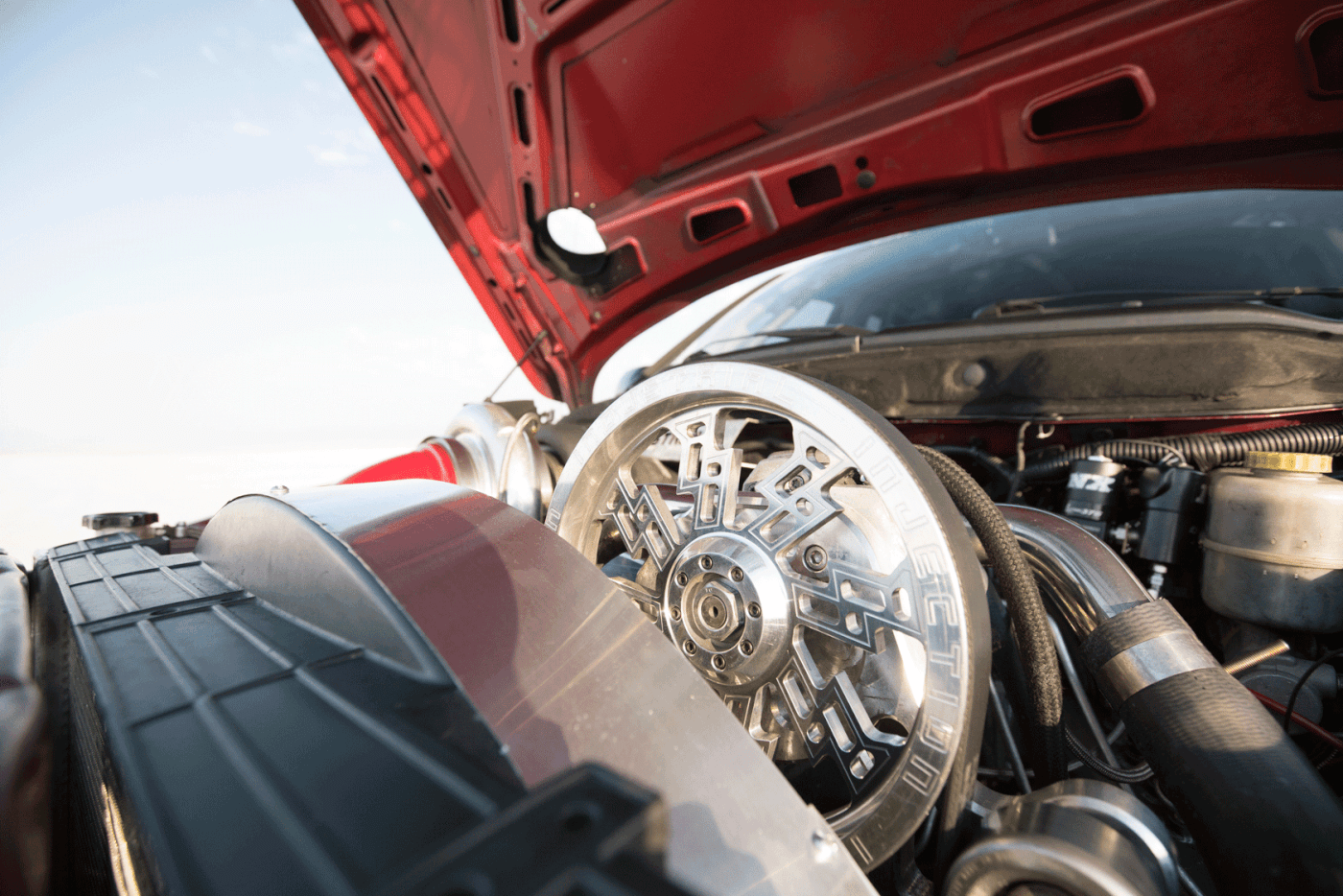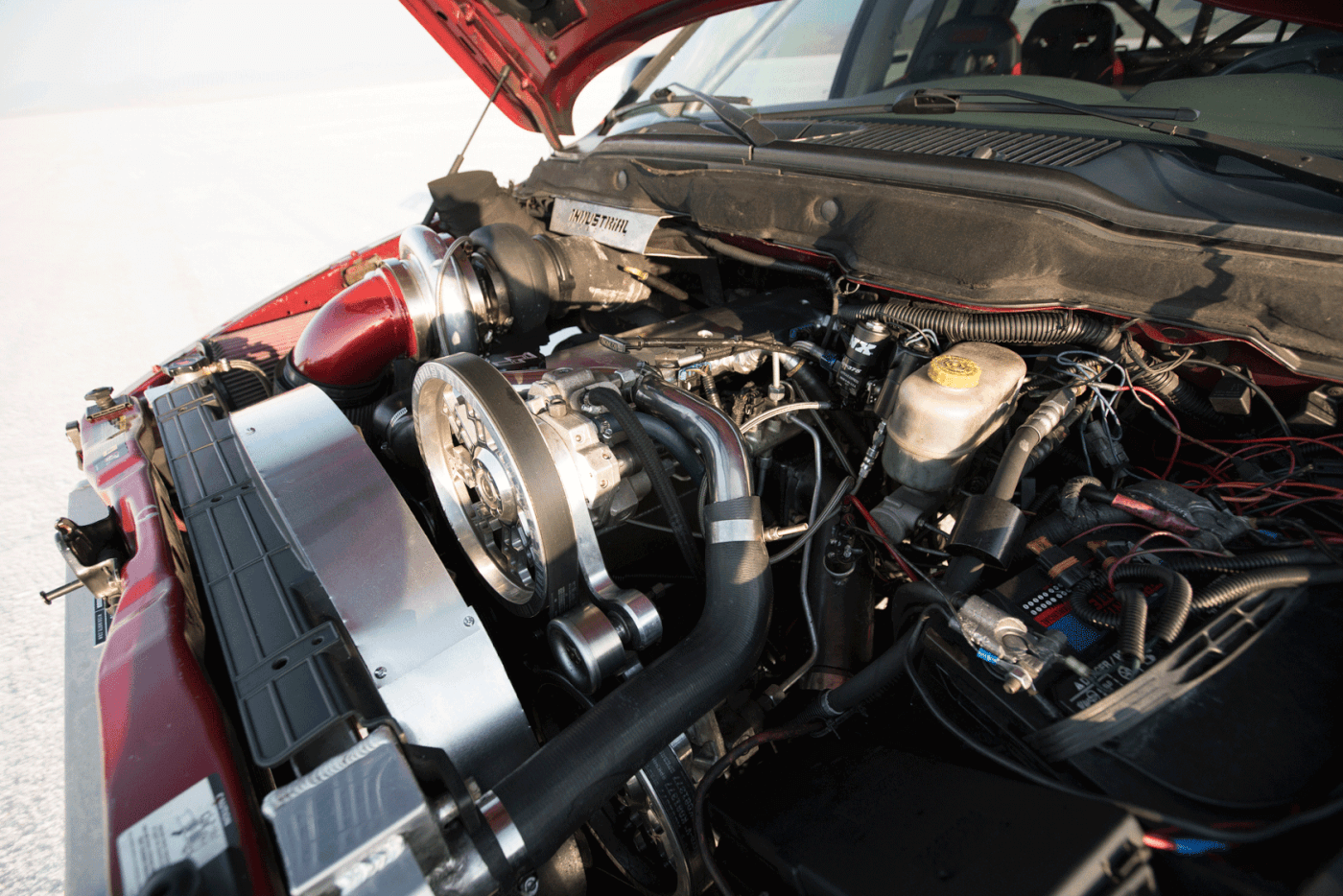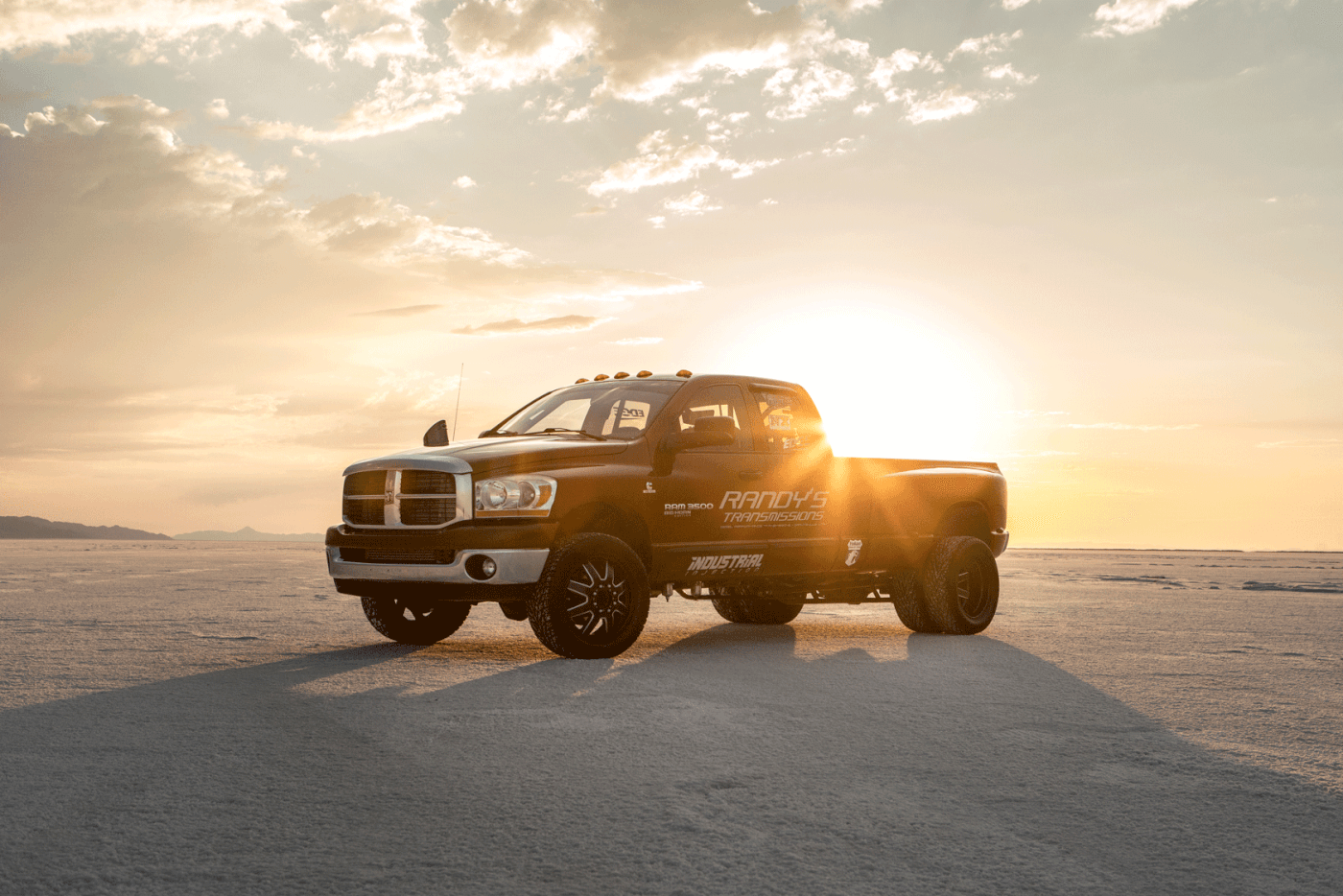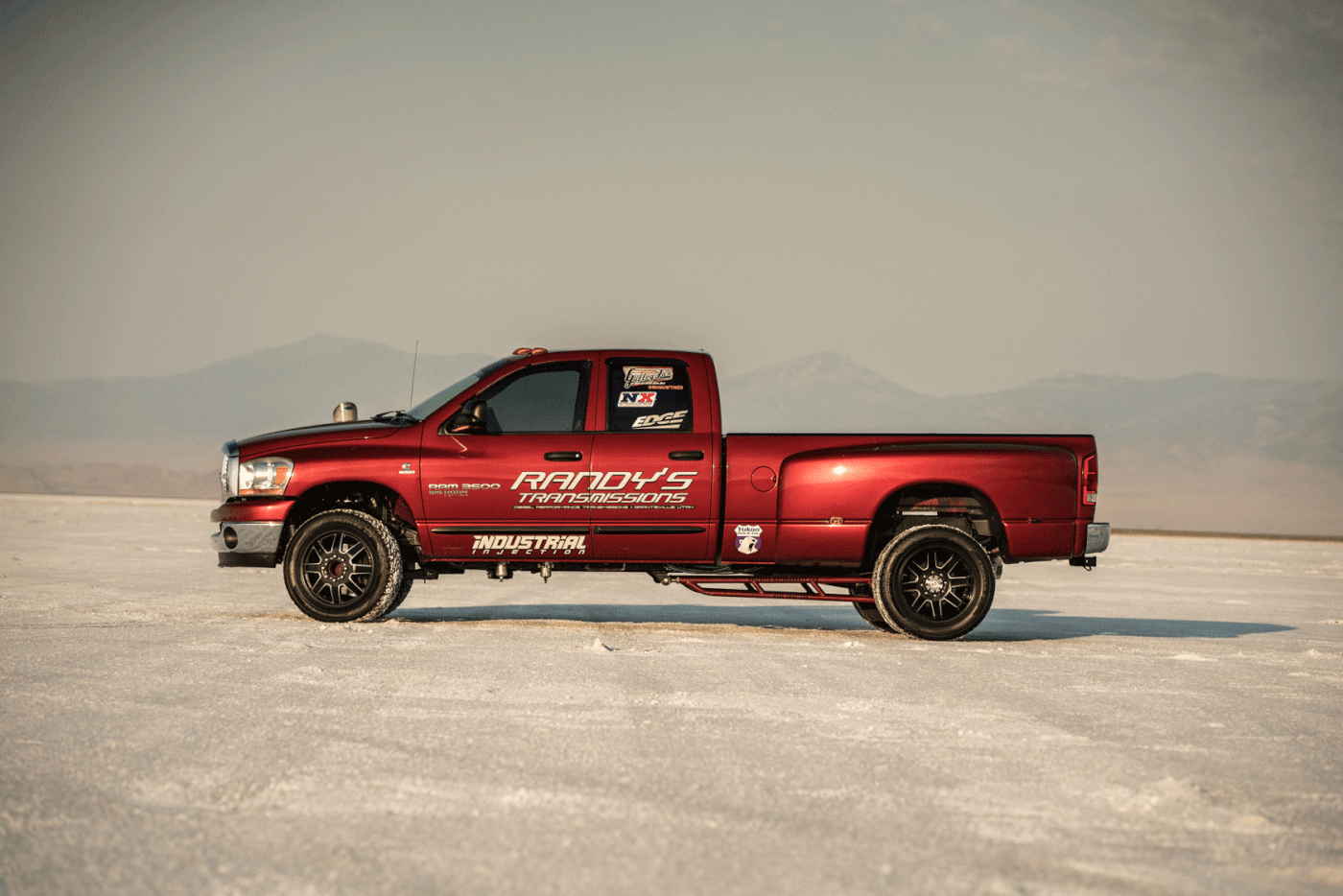 Never Done
While Randy knows that owning a nine-second dually is bordering on mental, he claims he's not done yet. "I haven't put my full power down to the track yet, and I think there's an 8.90 in the truck when I do," smiles Randy. Whatever his endgame, there's one thing that's for sure, just like the rare Bonneville salt flats where these pictures were taken, there's nothing on the planet like Randy's '06 Dodge. DW