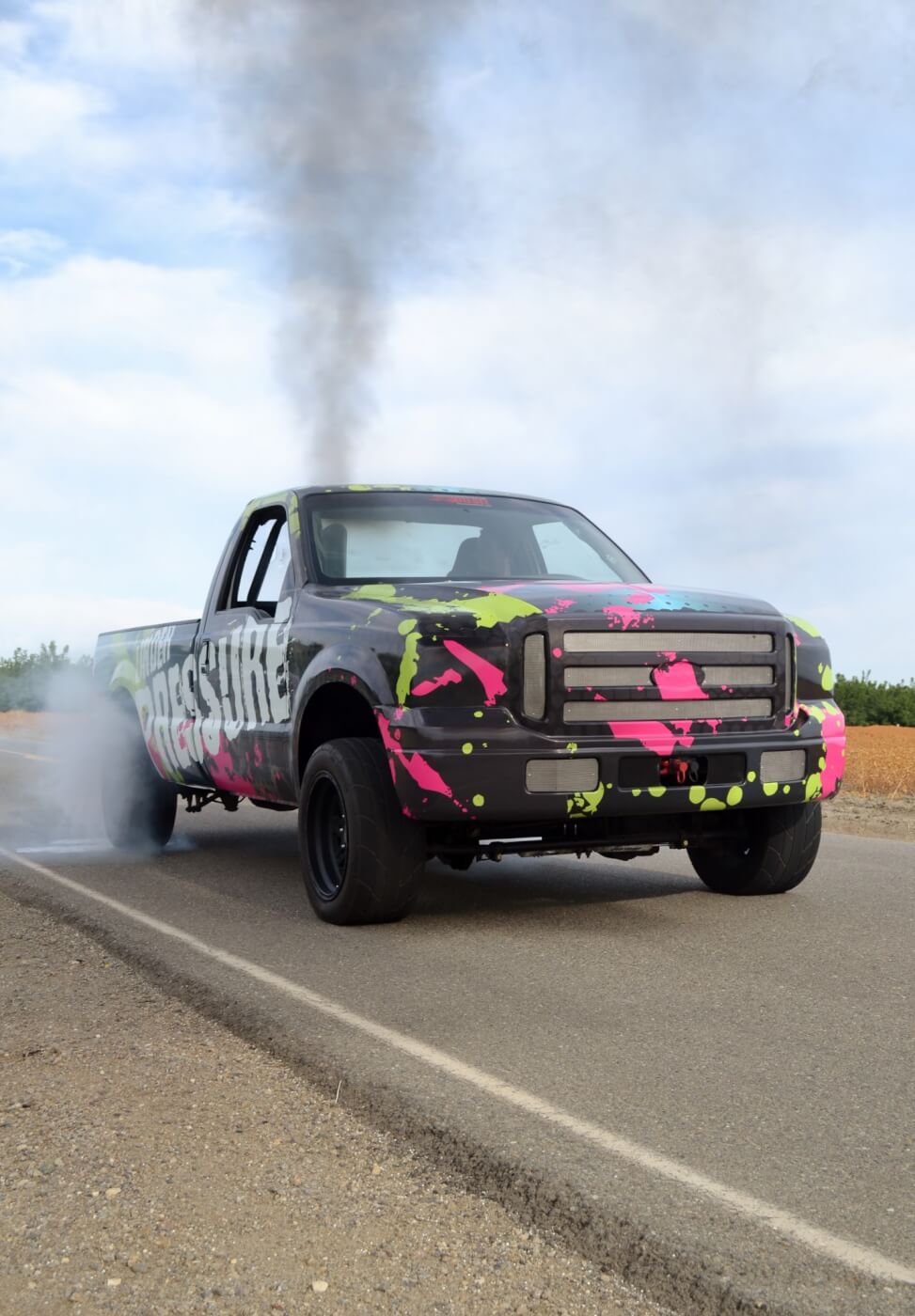 A friend of ours once said that racing a 6.0L Ford is like competing in a sporting event with one arm tied behind your back. If that's the case, then Matt Moroni's mission to compete in the ultra-competitive NHRDA Super Street class with a 6.0L is like having both arms and a leg incapacitated.
Want to hear the crazy part?
He's got the goods to do it. With a fuel-only shakedown pass of 10.89 seconds in the quarter-mile without tapping into his 300-hp nitrous system, it's clear that Matt and his Power Stroke aren't playing games. In fact, the truck's awesome 1,211 RWHP dyno number is a record for 6.0L Fords.
How did he build such a monster? We sat down with him to find out.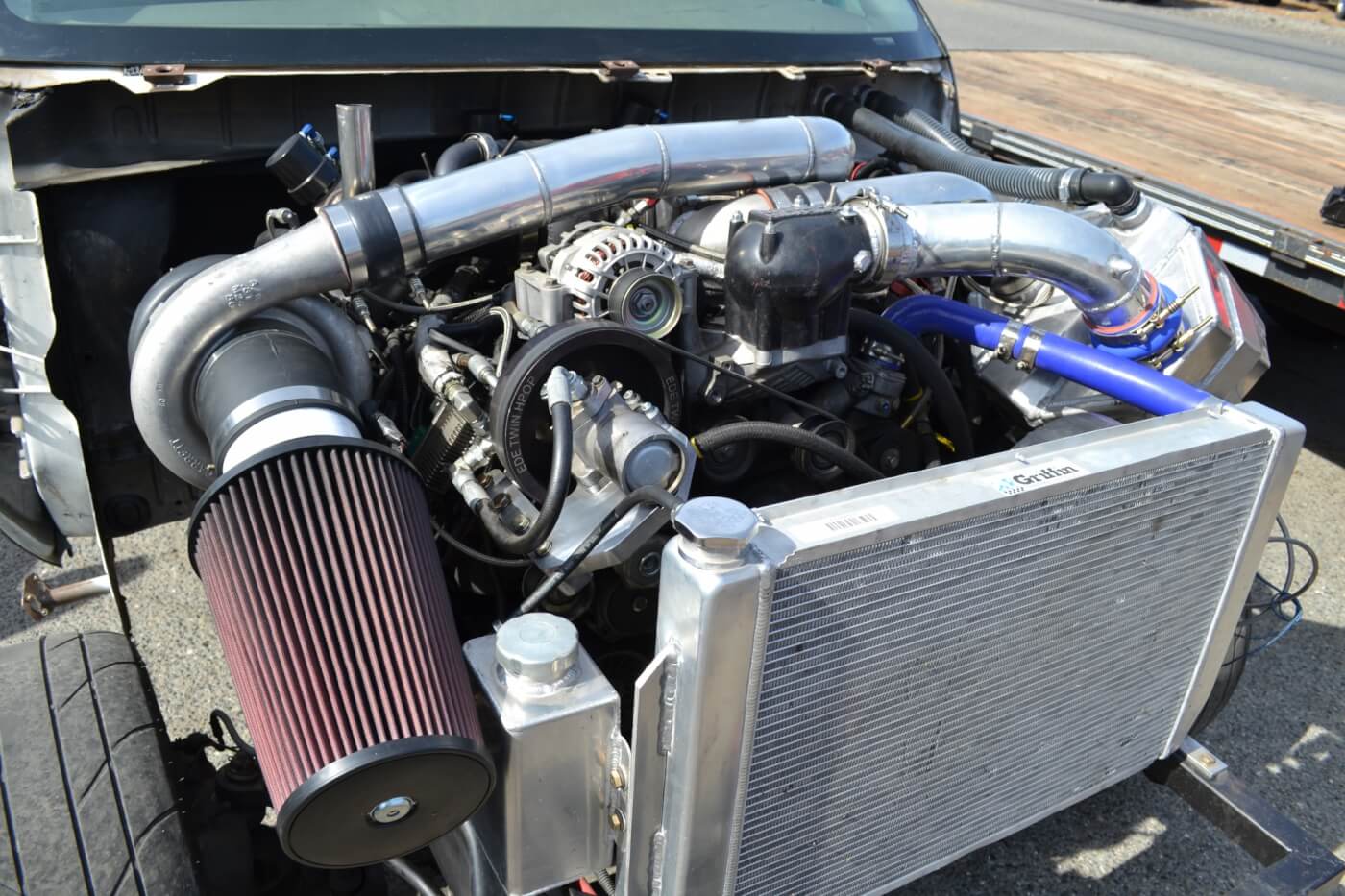 The First Step
As it turns out, Matt's obsession with making the "wrong" truck go fast didn't start here. Before the truck you see on these pages, Matt raced a four-door Ford street truck, which, again, was powered by a 6.0L Power Stroke engine. Matt went through the normal progression of turbo and injector upgrades before going into the big time with twins and some nitrous.
Despite weighing in at nearly four tons, Matt's bright-orange 6.0L was able to lay down some serious quarter-mile times, eventually running 11.30s at more than 120 mph on a healthy dose of squeeze. The nitrous-heavy passes were enough to get track officials to give him the boot for lack of safety equipment, so it was then that he decided to build a dedicated race effort.
Since Matt did diesel work for a group of friends, he soon ran across the perfect candidate for a race truck: a well-worn regular cab 4×4, with a hydro-locked engine and a beat-up body.
He got that forlorn Ford towed home and quickly set about working on turning his new ride from farm truck to drag truck. The rear of the F-250 was so beat up that one of his first moves was to secure a new bed for the rig. After that, he went with a basic clean-up, including chiseling about ten years' worth of mud from the frame. Matt estimated that just cleaning up the truck must have taken about 50 pounds off of it.
Since the motor in it was hydro-locked, the engine and transmission from the orange rig were jammed in place, and he was ready to race—or so he thought.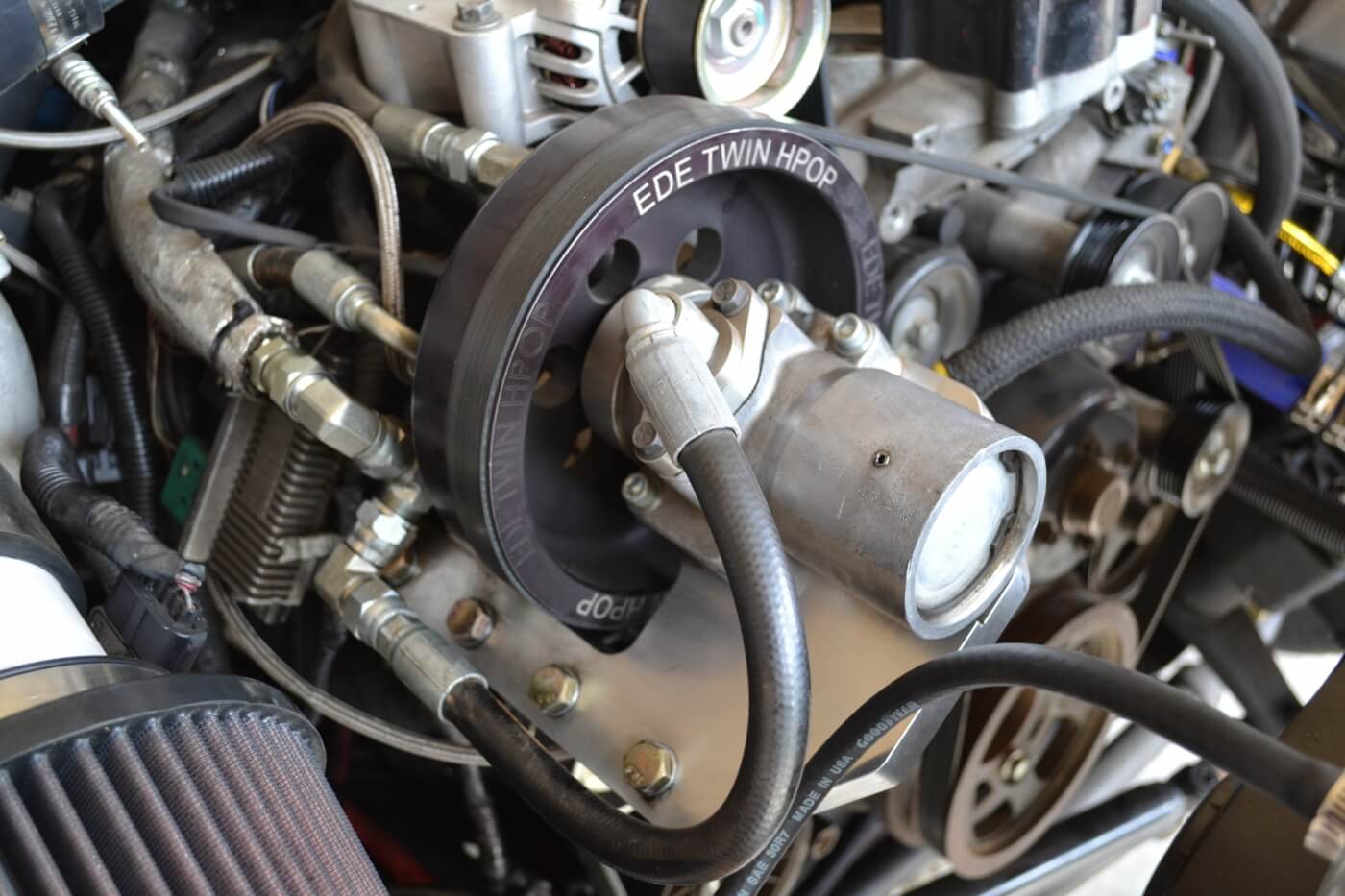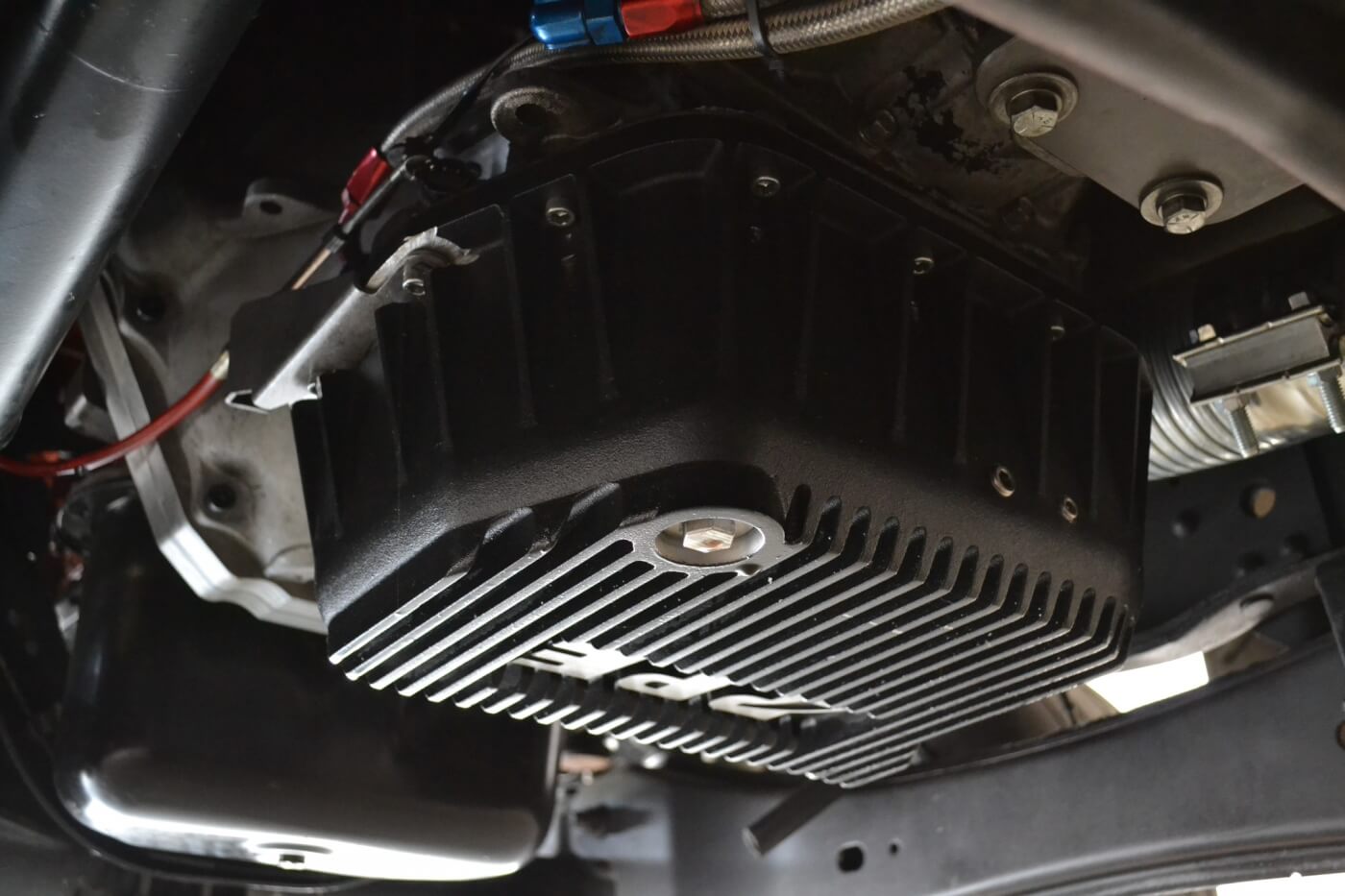 The Power Plant
Unfortunately, the engine Matt had just put in from the orange truck had a cracked block, which necessitated a full rebuilt. It was then that the project really started to get out of hand.
Although a new factory block had been sourced, that's about all that remained stock on the truck. On the engine's crank swings a set of ultra-strong Hypermax connecting rods—which are attached to a set of oversized pistons from Elite Diesel—modified by Matt himself. The rest of the engine also got a heavy dose of the Elite treatment, with the camshaft, pushrods and valve springs all coming from Elite.
The heads were ported as well to ensure a clear airflow path throughout the engine. ARP head studs and rod bolts secured reliability, although the head wasn't O-ringed or fire-ringed for this application.
Above about 500 rear-wheel horsepower, the factory high-pressure oil pump becomes a hindrance, so a setup with two stock pumps was created.
When we moved on to discussing the power-producing parts, Matt became pretty tight-lipped. We understood: there aren't many 6.0L Fords out there that make 946 rear-wheel horsepower on fuel and 1,211 rwhp on nitrous.
What we did get out of him is that both the turbochargers are Garrett ball-bearing units, with the smaller (or high-pressure) turbo being 70+ millimeters in size, while the larger atmospheric turbo is a whopping 90+ millimeters. When going down the track, the engine produces a crazy 100 psi of boost, with JGS wastegates producing nearly equal drive and boost. A massive 5.5-inch Airaid filter and custom intake, along with a 5-inch downpipe, round out the airflow combination.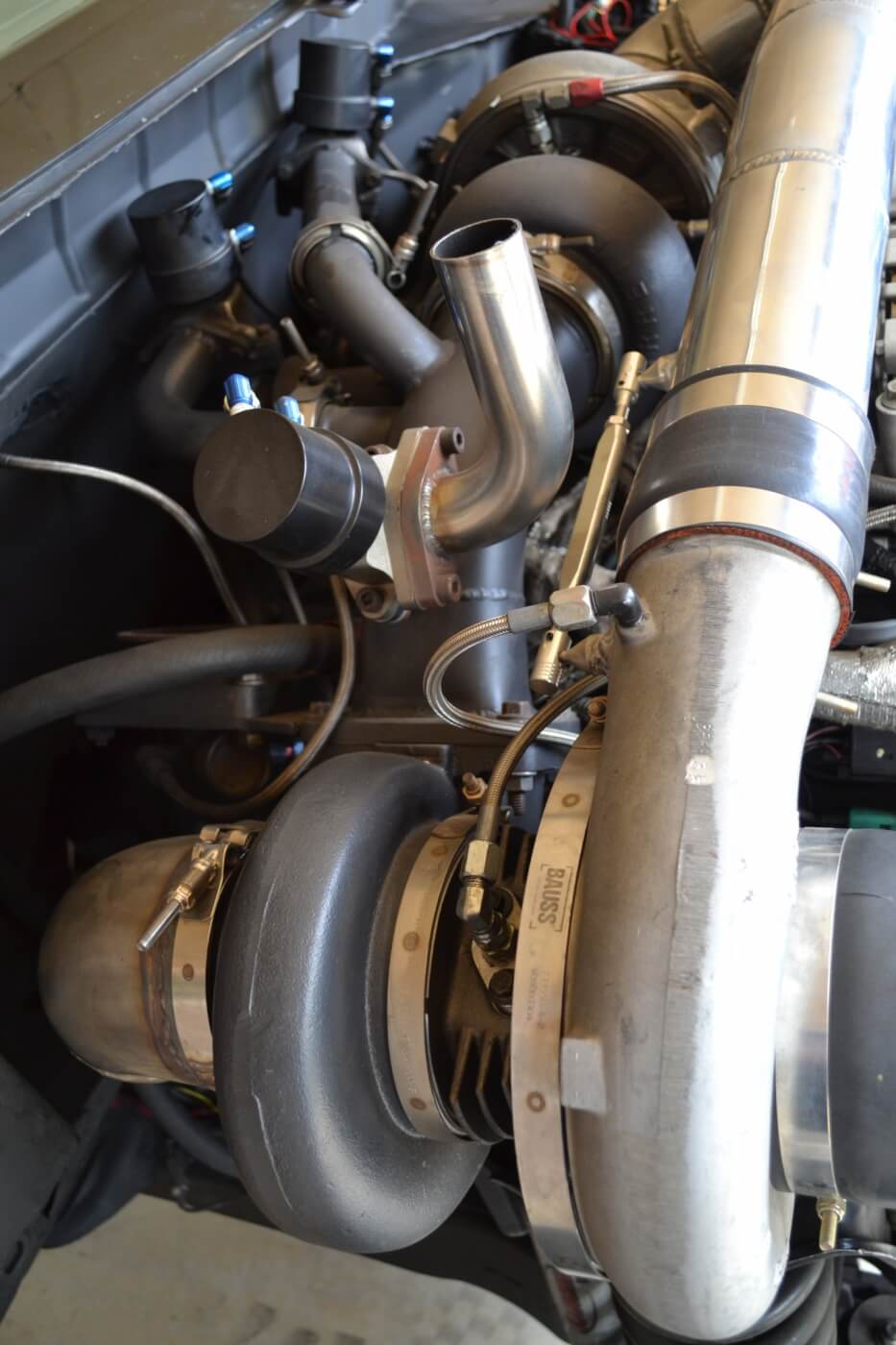 GETTING THE POWER TO THE GROUND
With all that power, we now come to a painful part of the story: trying to keep transmissions together. While Matt initially started with the 4R100 that came in the Ford, despite serious help coping with the horsepower, it still wasn't holding up. The transmission would either fail to shift at the right rpm, break a shaft, or burn itself up.
After many attempts, Matt went a different route than many might have guessed. He used a Dodge transmission.
That's right, folks—instead of a 4R100, a 47RH that's normally found in Dodge Rams lies behind the powerful 6.0L engine. The transmission was bolted to the engine with an adaptor made by Sun Coast Converters, and it features a high-stall torque converter, billet input, output and intermediate shafts, plus a manual valve body so Matt can do his own shifting.
Fueling the Monster
The fuel system proves just as interesting as the air system. Eschewing the popular pump setups, Matt settled upon a 200-gph Holley Dominator fuel pump, which sends 60 psi of fuel up to the engine's high-pressure fuel system.
946 rear-wheel horsepower on fuel, and 1,211 rwhp on nitrous.
One of the most glaring additions to the 6.0L engine is the twin HPOP (high-pressure oil pump) setup that stares onlookers in the face. Matt was one of the first people to try this setup designed by Elite Diesel Engineering. Both 7.3L and 6.0L engines use oil pressure to fire the injectors, so having enough pressure is important. Above about 500 rear-wheel horsepower, the factory pump becomes a hindrance—ergo the need for the two stock-pump system.
So far, the system has proved reliable, with enough Wheaties to keep up well beyond the four-digit mark. The last pieces of the fuel system—the injectors—also have an appropriate amount of voodoo. They are custom 410cc units that Matt built himself with parts from Elite Diesel. The nozzles are a one-off design that Matt says are "around 400 percent over-stock" (although he admits they might be bigger). DW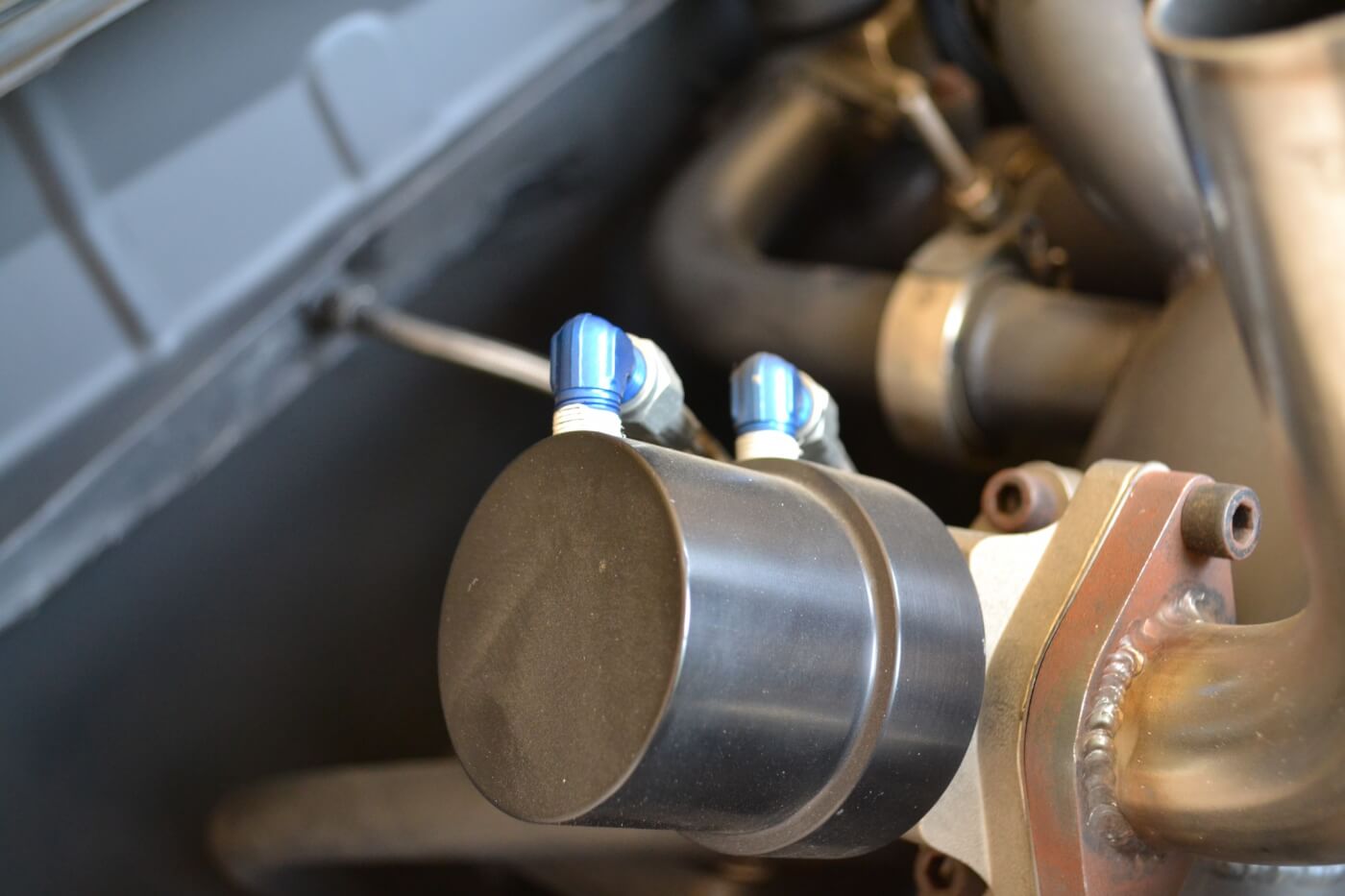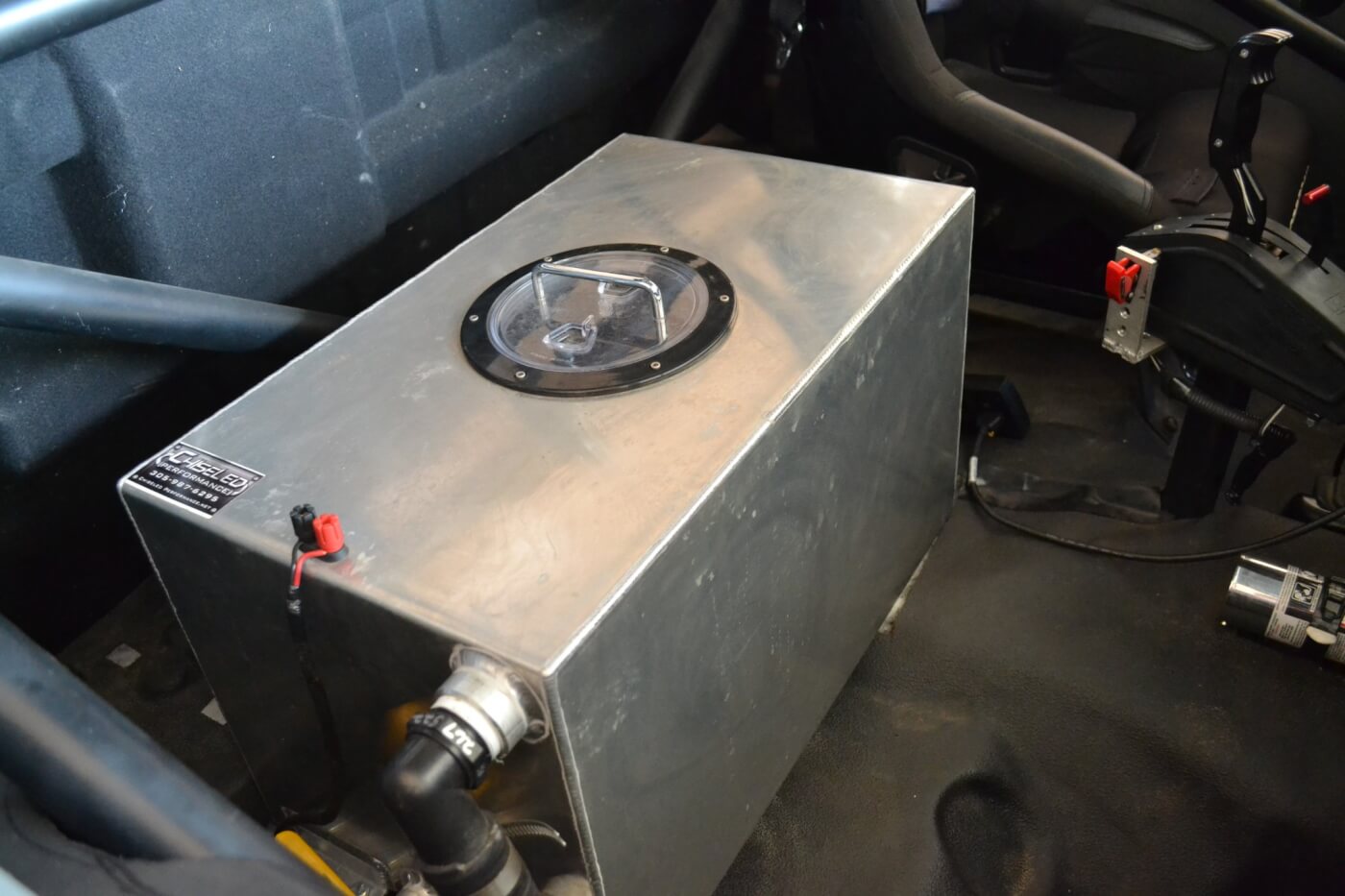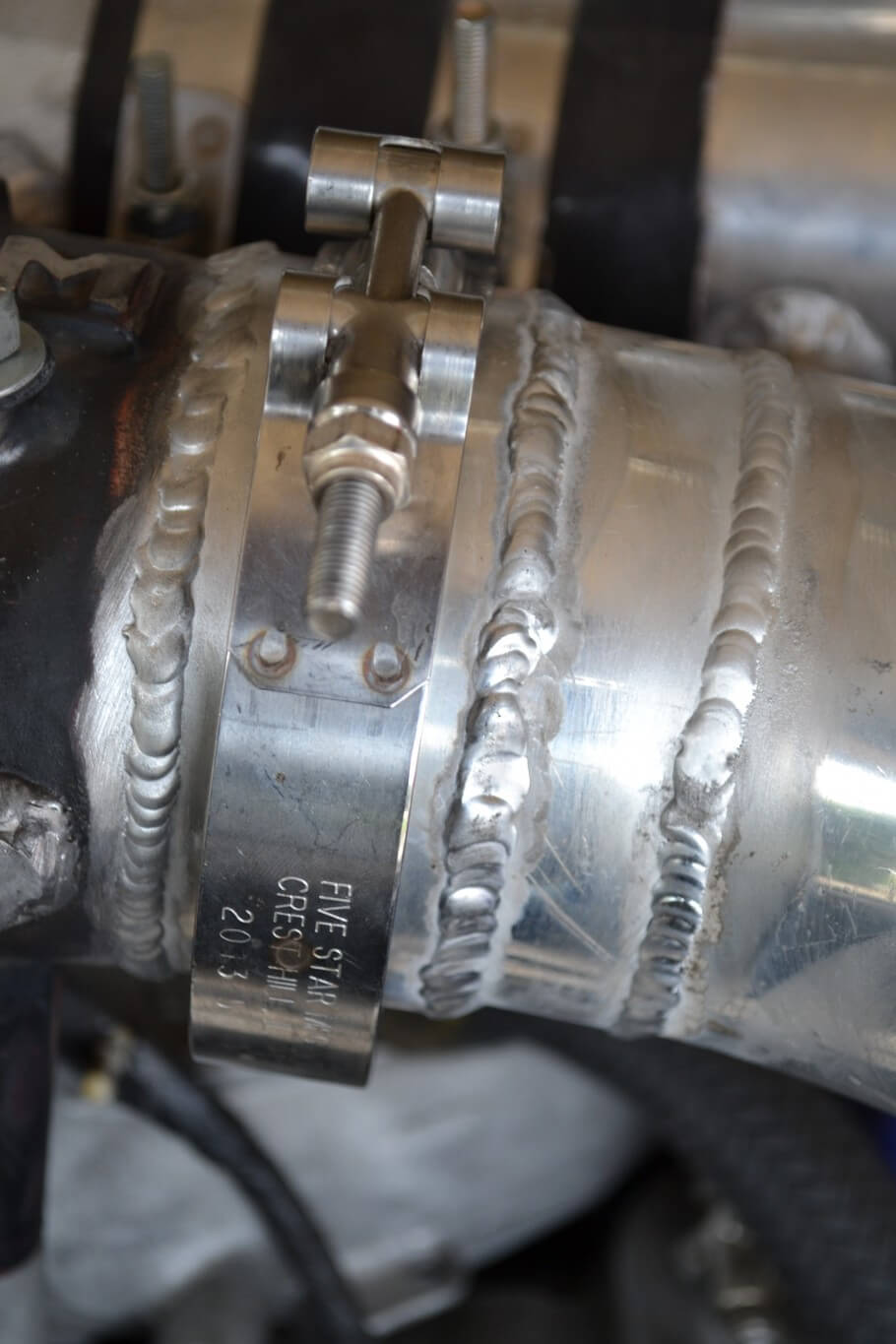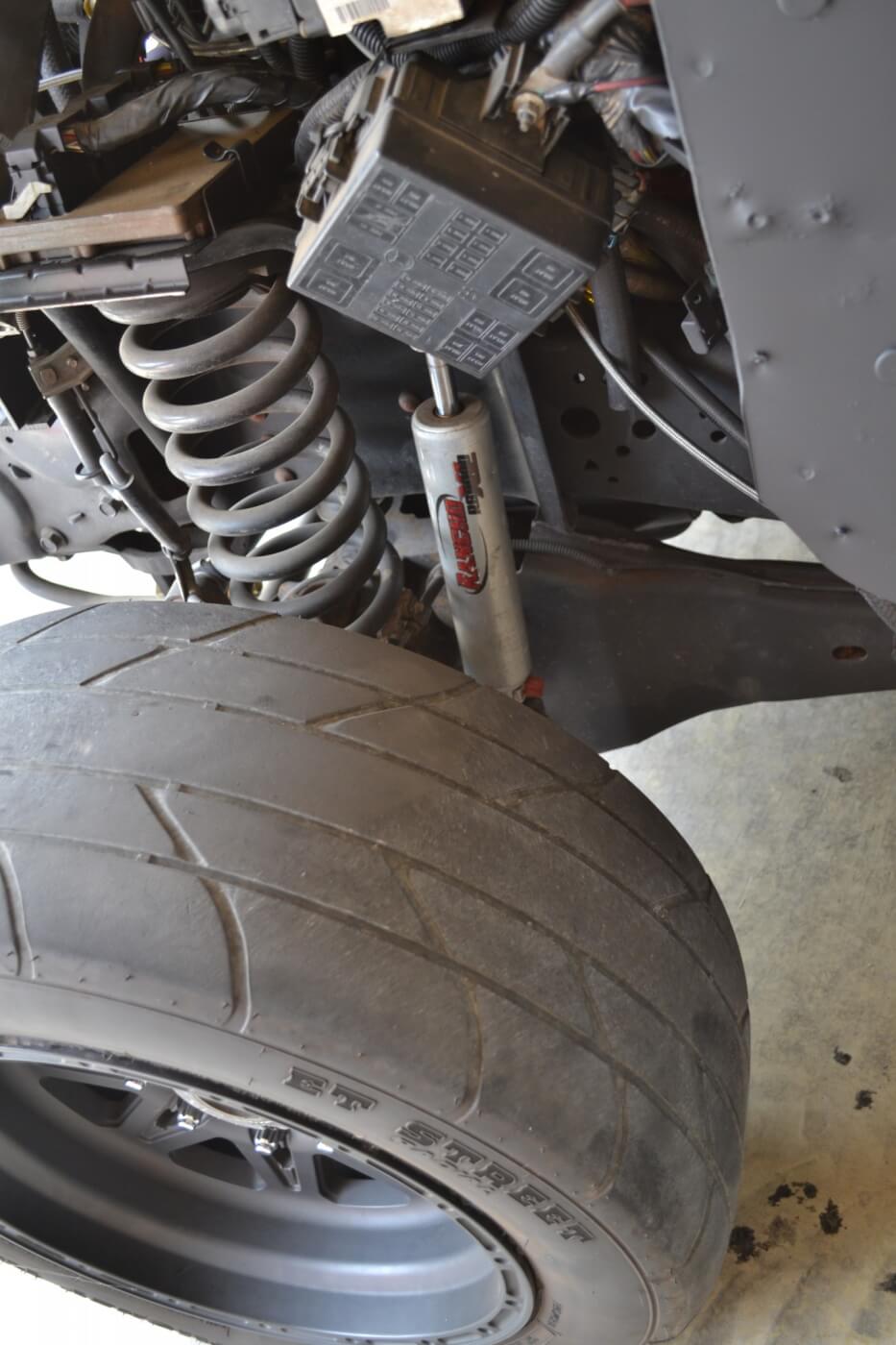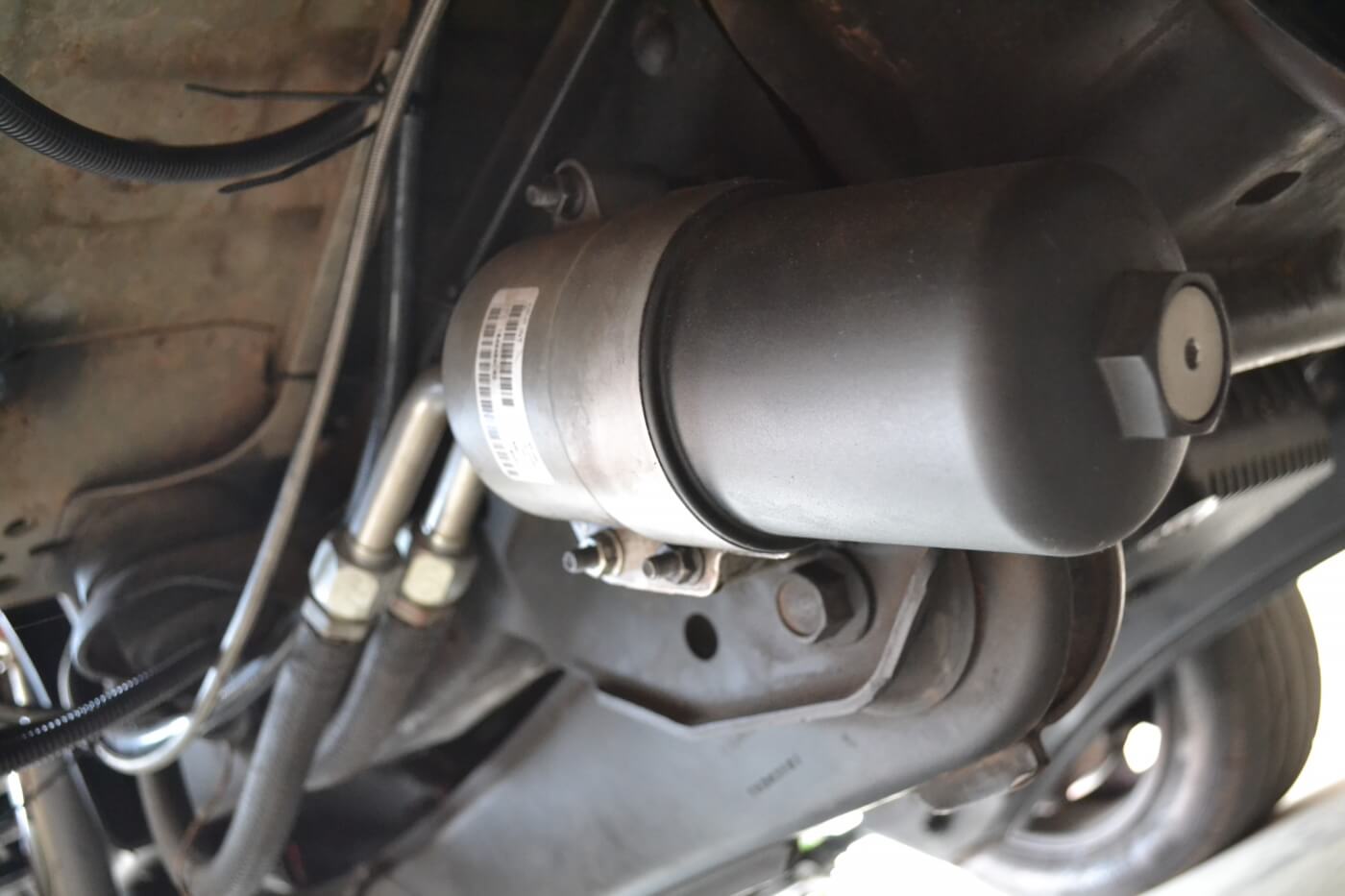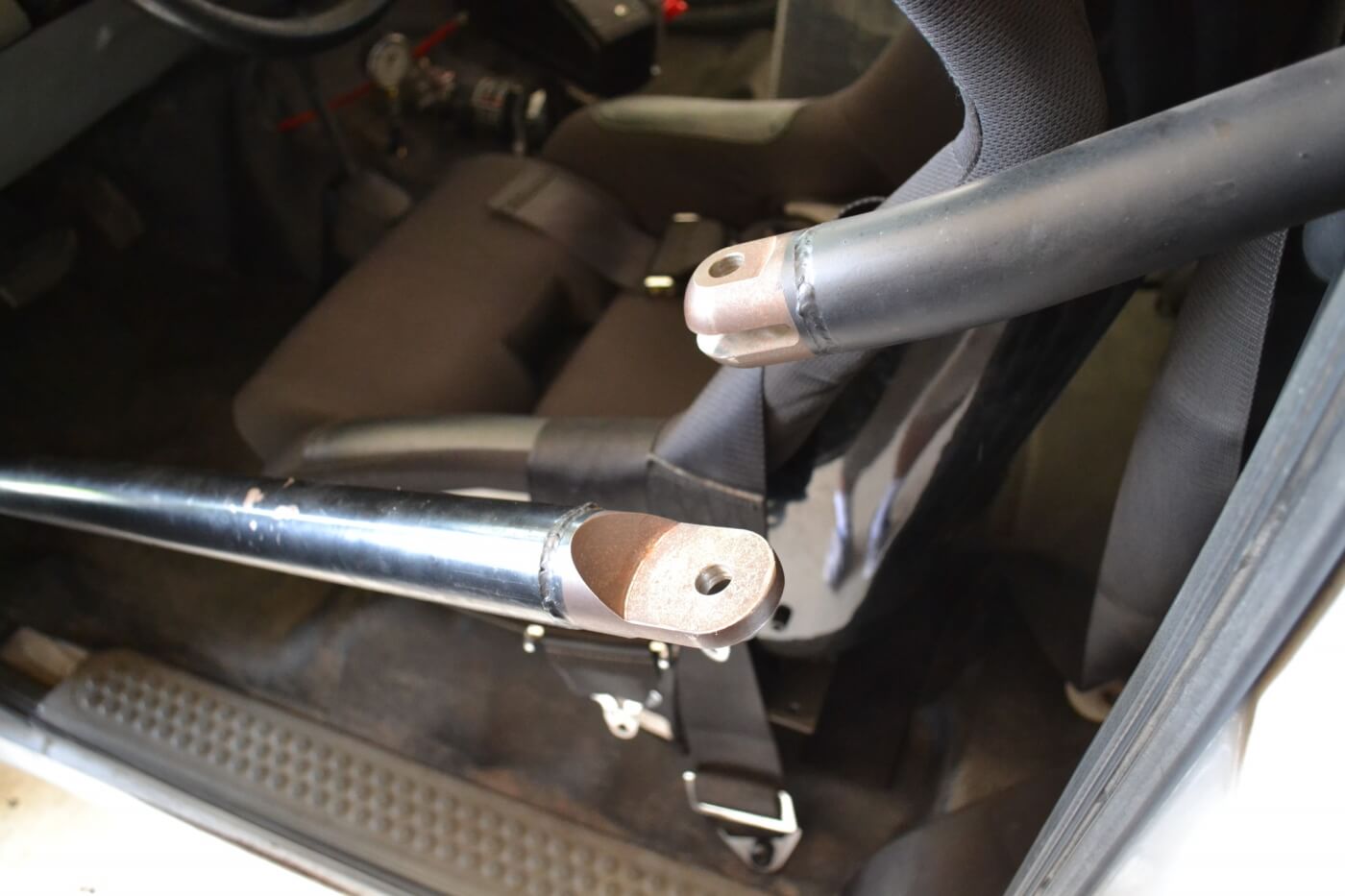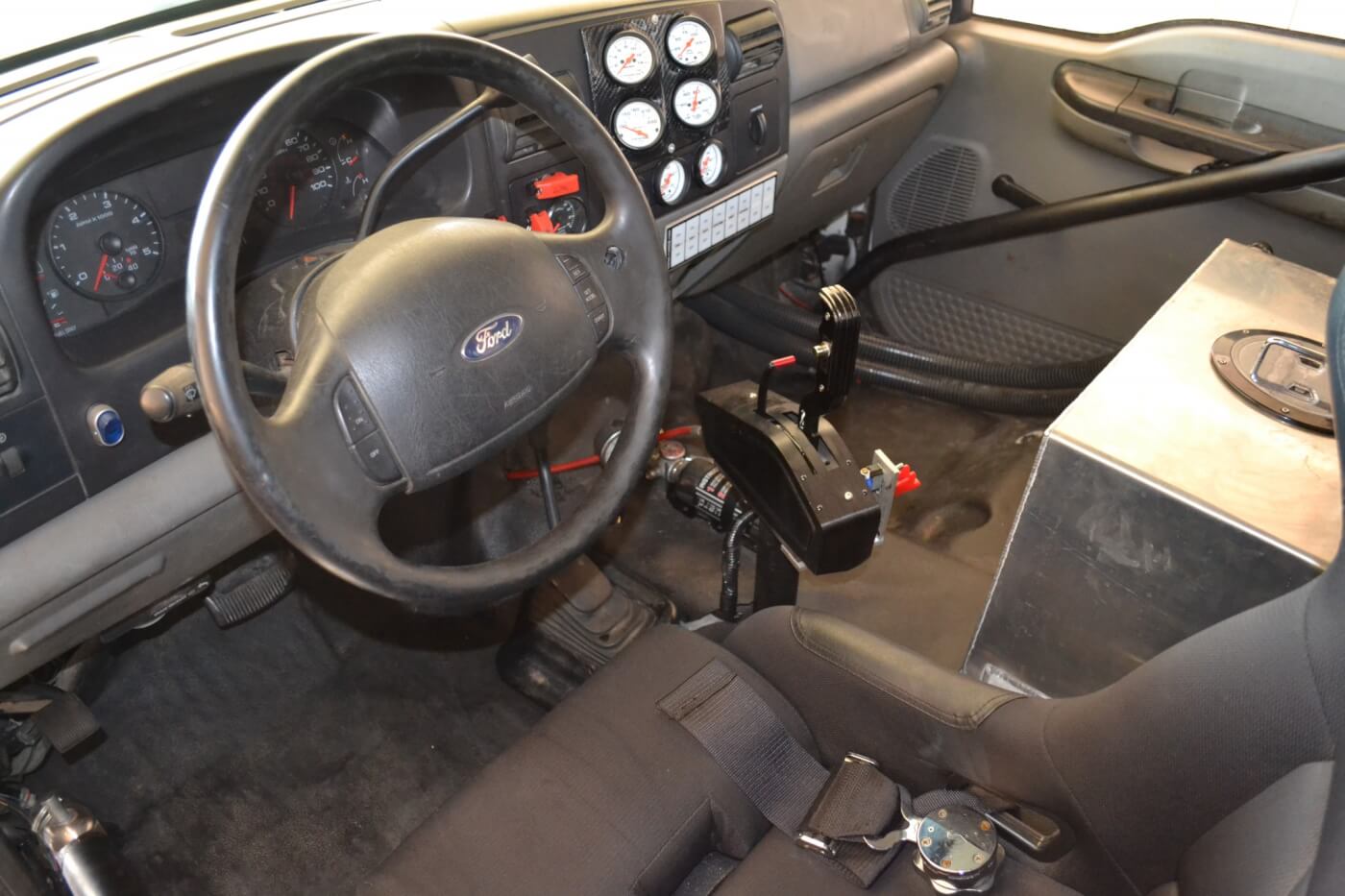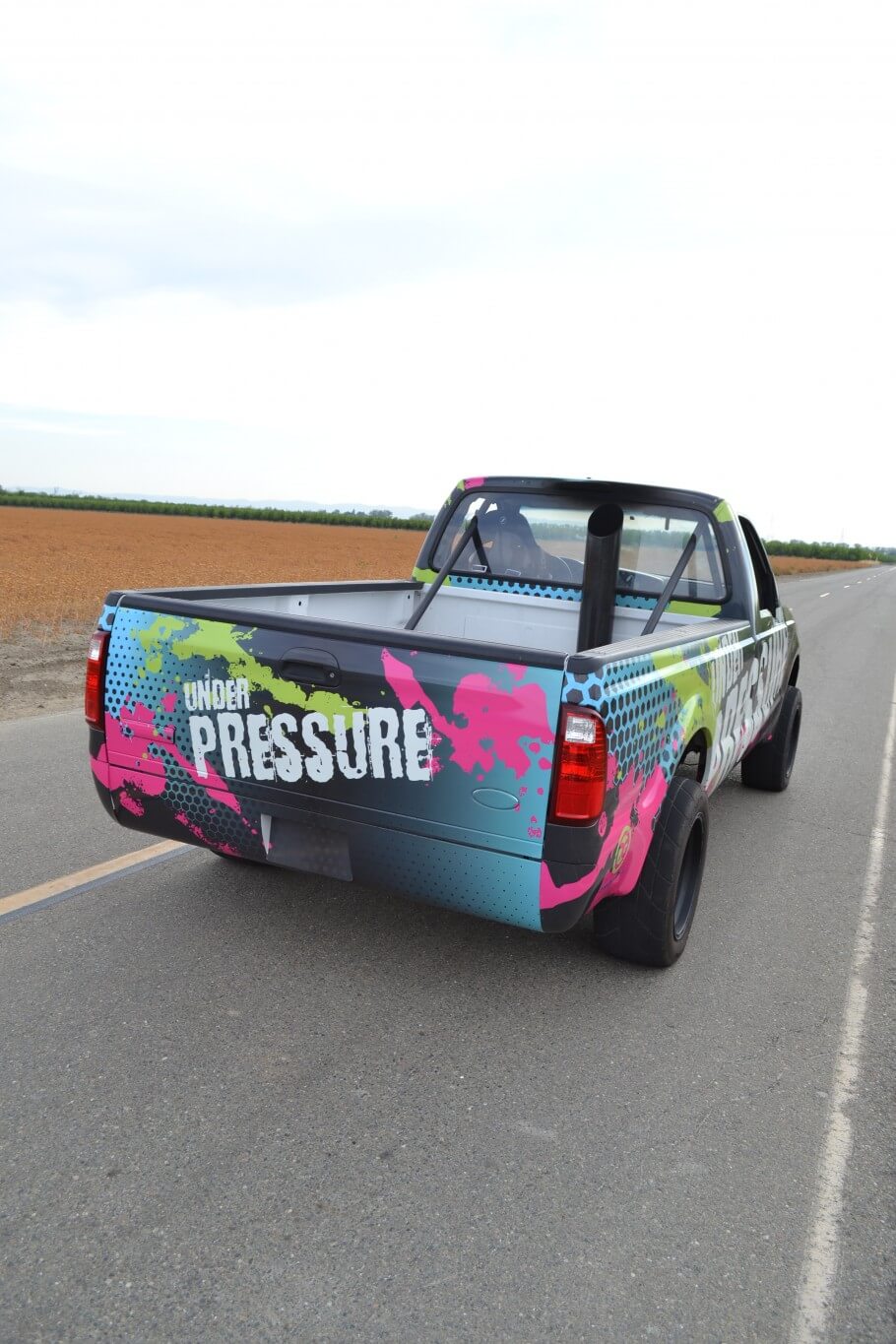 At a Glance:
400-percent over injectors
Dual HPOP setup
Twin turbos: 70mm and a massive 90mm
100 psi of boost
300 hp shot of nitrous
Water-to-air intercooler
Dodge 47RH transmission
946 rear-wheel horsepower on fuel
1211 rear-wheel horsepower on nitrous