Normally, people don't give diesel-powered '80s Chevrolet trucks a second look, but that's not the case with Bennet Leffler's wild '89 C30. You see, Bennet needed a truck to tow his boat and promote his shop, Performance Authority, in Bend, Oregon. Being a do-it-yourself kind of guy, he decided to build his own diesel-powered pickup, rather than just buy something off the lot and bolt-on parts. When creating his tow rig, he didn't limit himself to one brand, but rather, he used the best parts that GM, Ford, and Dodge had to offer.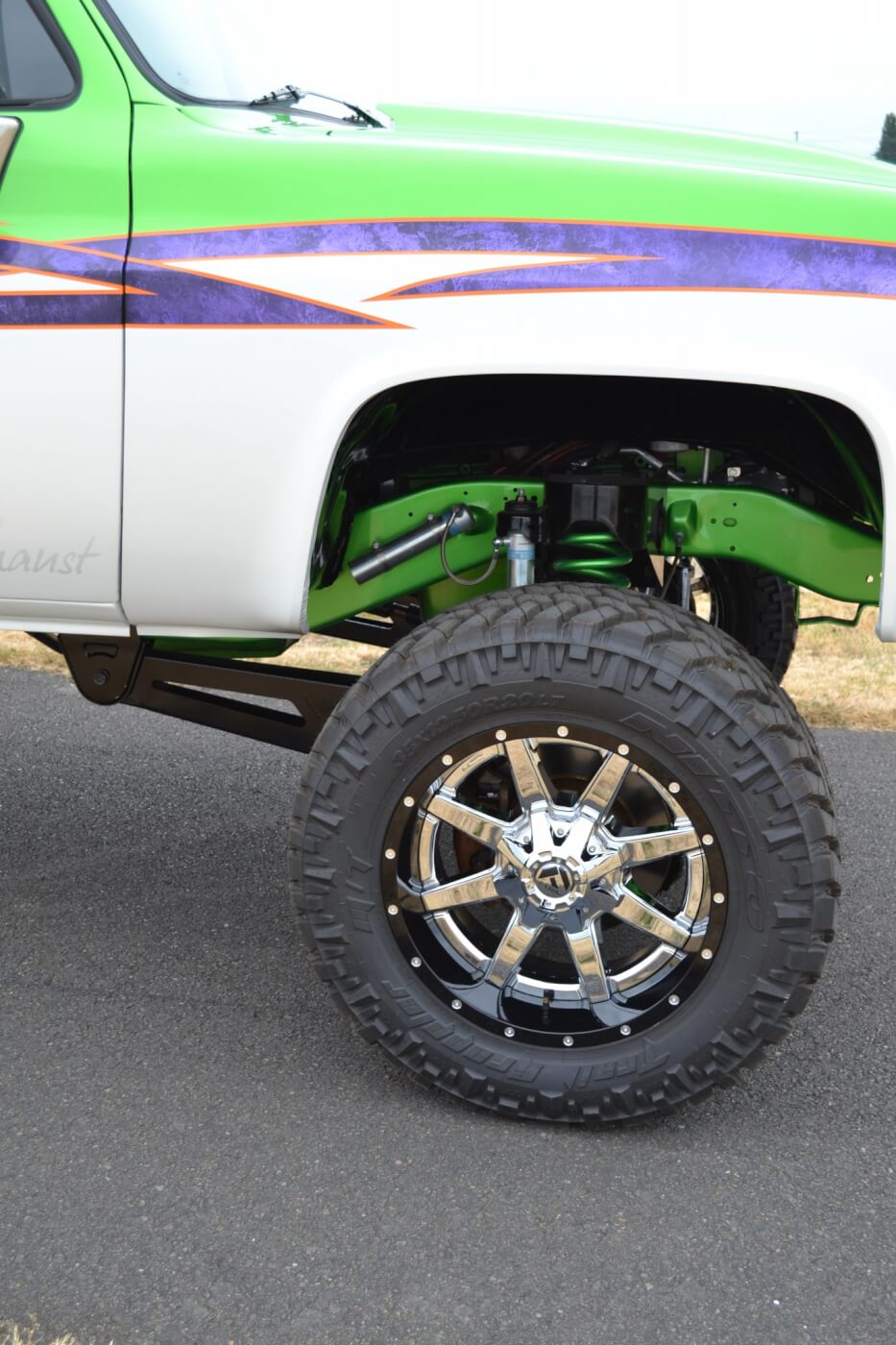 2WD LONG BOX
Bennett first started with a 1989 Chevy body and frame although it all needed to be modified to suit his needs. The truck was a two-wheel drive long bed, and what Bennett really wanted was a four-wheel drive short bed, so that's what he made. After cutting the frame and fitting a short bed, the four-wheel drive conversion was next. "Ford (Super Duty) axles are everywhere; they're strong, and they have disc brakes," noted Bennett about Ford axles. Both front and rear ends came from 4×4 Fords, with a Dana 60 up front and a 10.5-inch disc brake axle in the rear.
With the axle choices sorted out, Bennett still needed to mount them, so here's where he got creative. "I built by own spring buckets, radius arms, and track bar mounts to locate the Dana 60 under the front end," stated Bennett. He also added that with enough forethought, he was able to make the whole setup virtually a bolt-on deal, with just some drilling (and no welding) required. The setup uses factory ford springs along with Bilstein shocks and gives the truck about a 4-inch lift as compared to a stock four-wheel drive. The rear axle received a Truetrac from Detroit Locker before it was swung under the rear of the Chevy, using a set of 6-inch Skyjacker leaf springs and Bilstein shocks to mount it.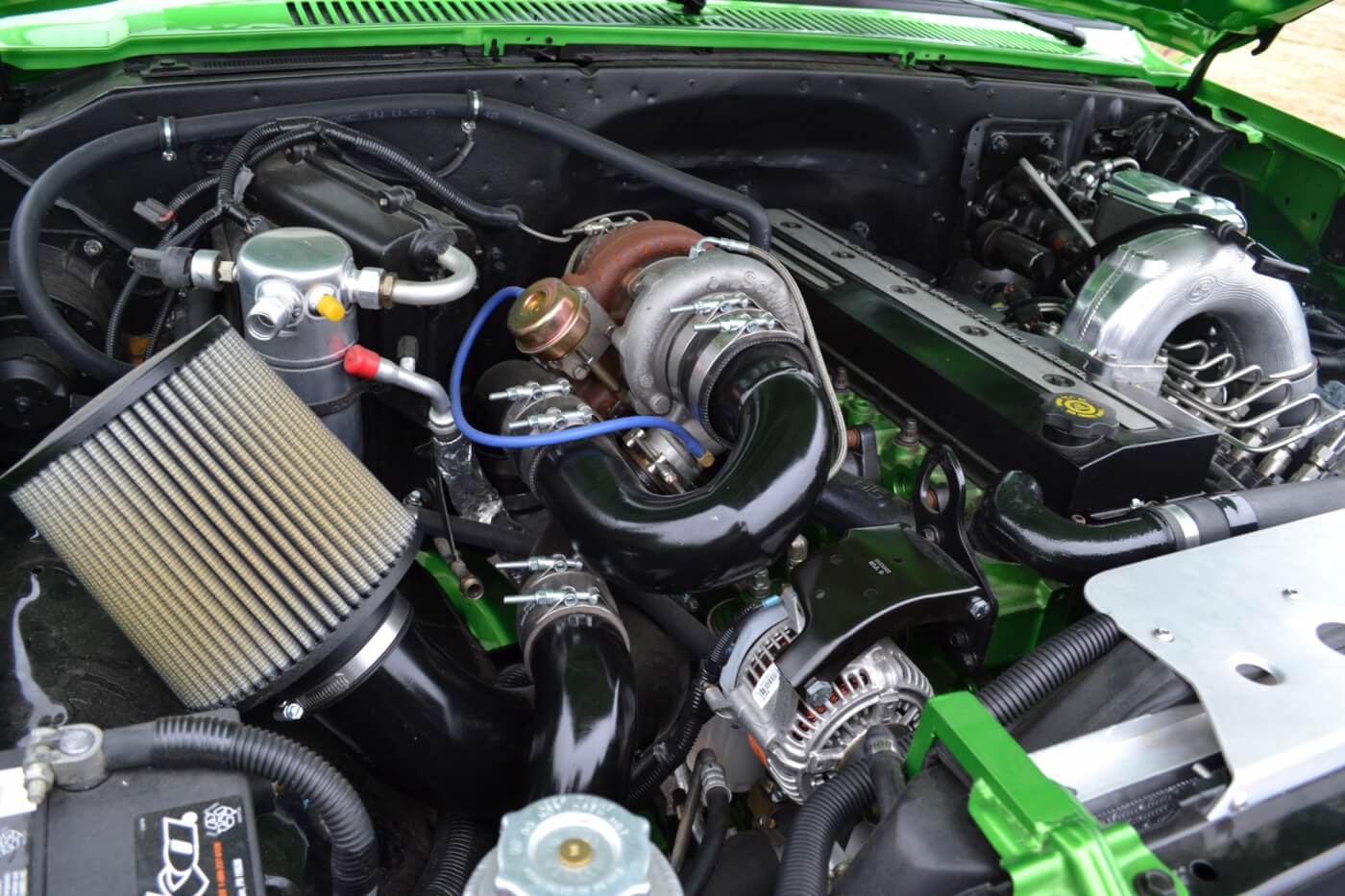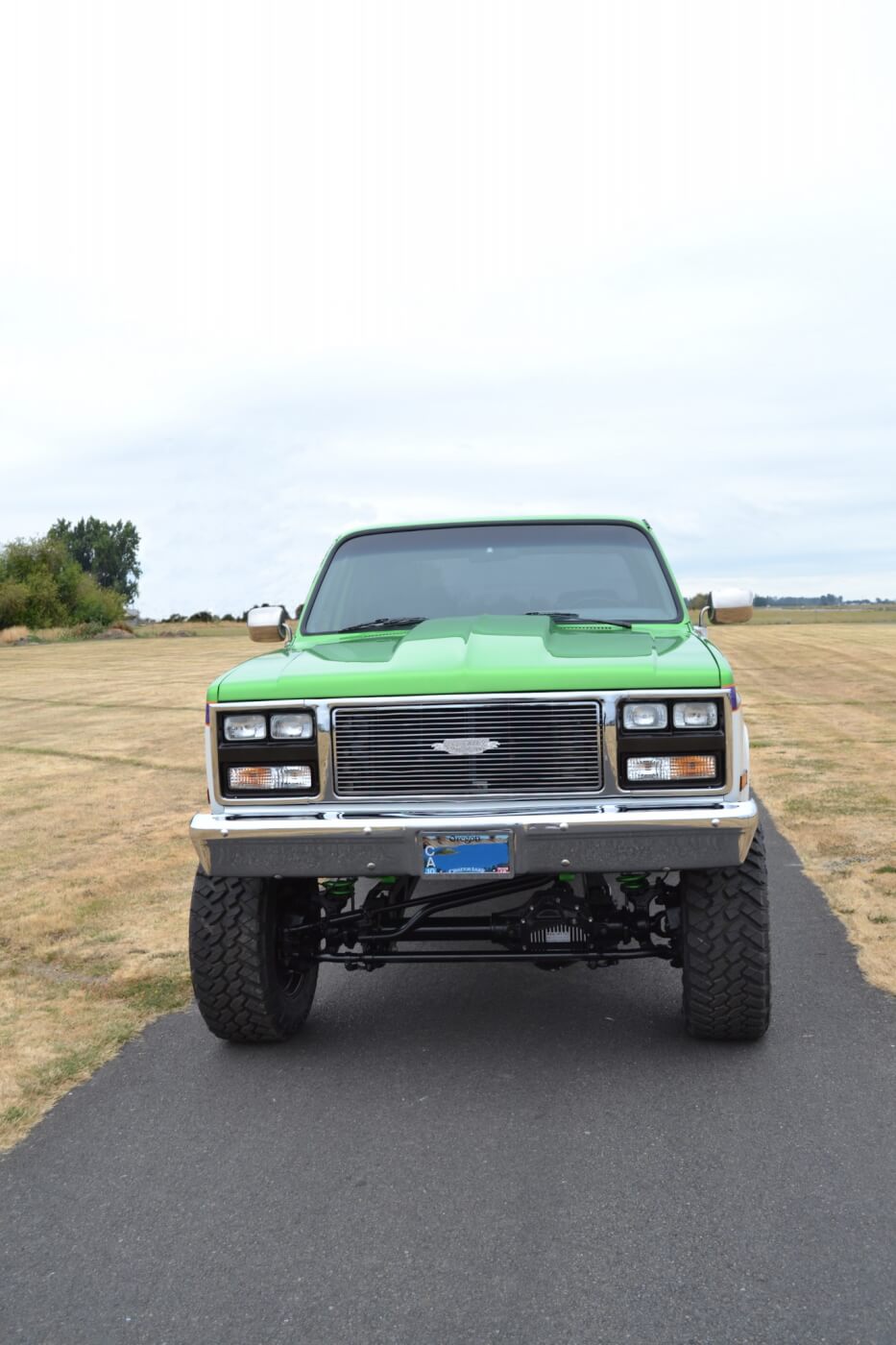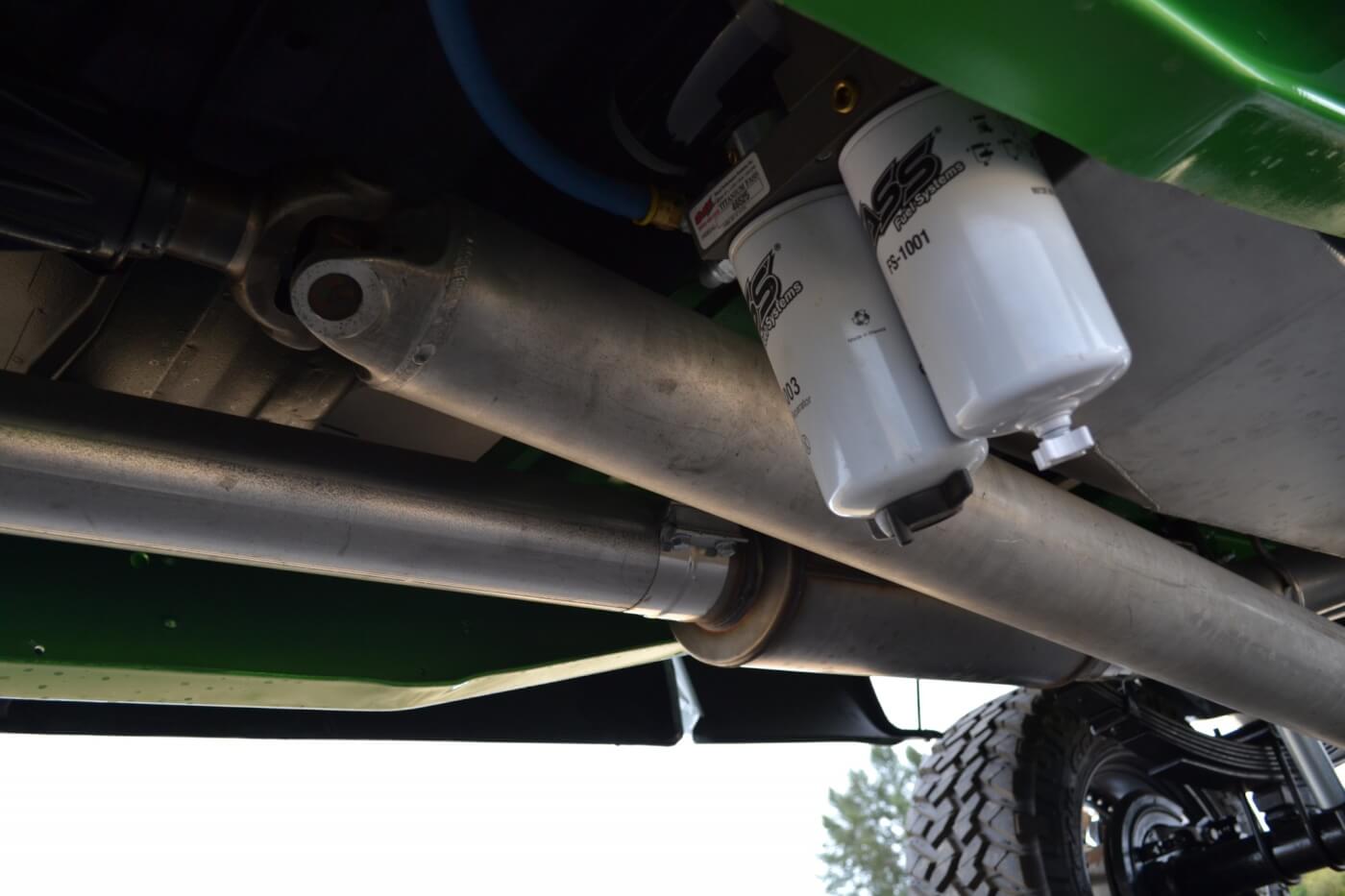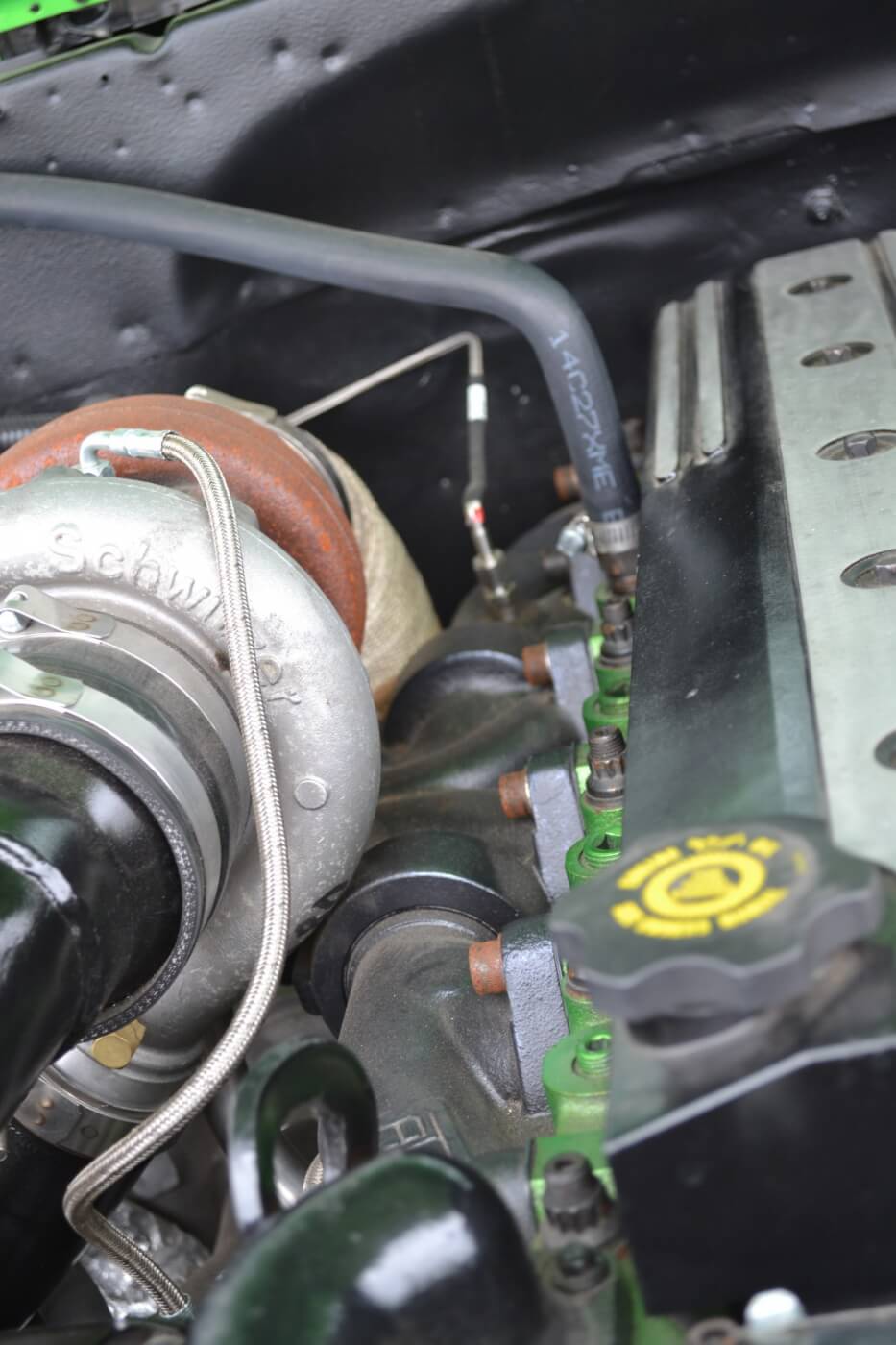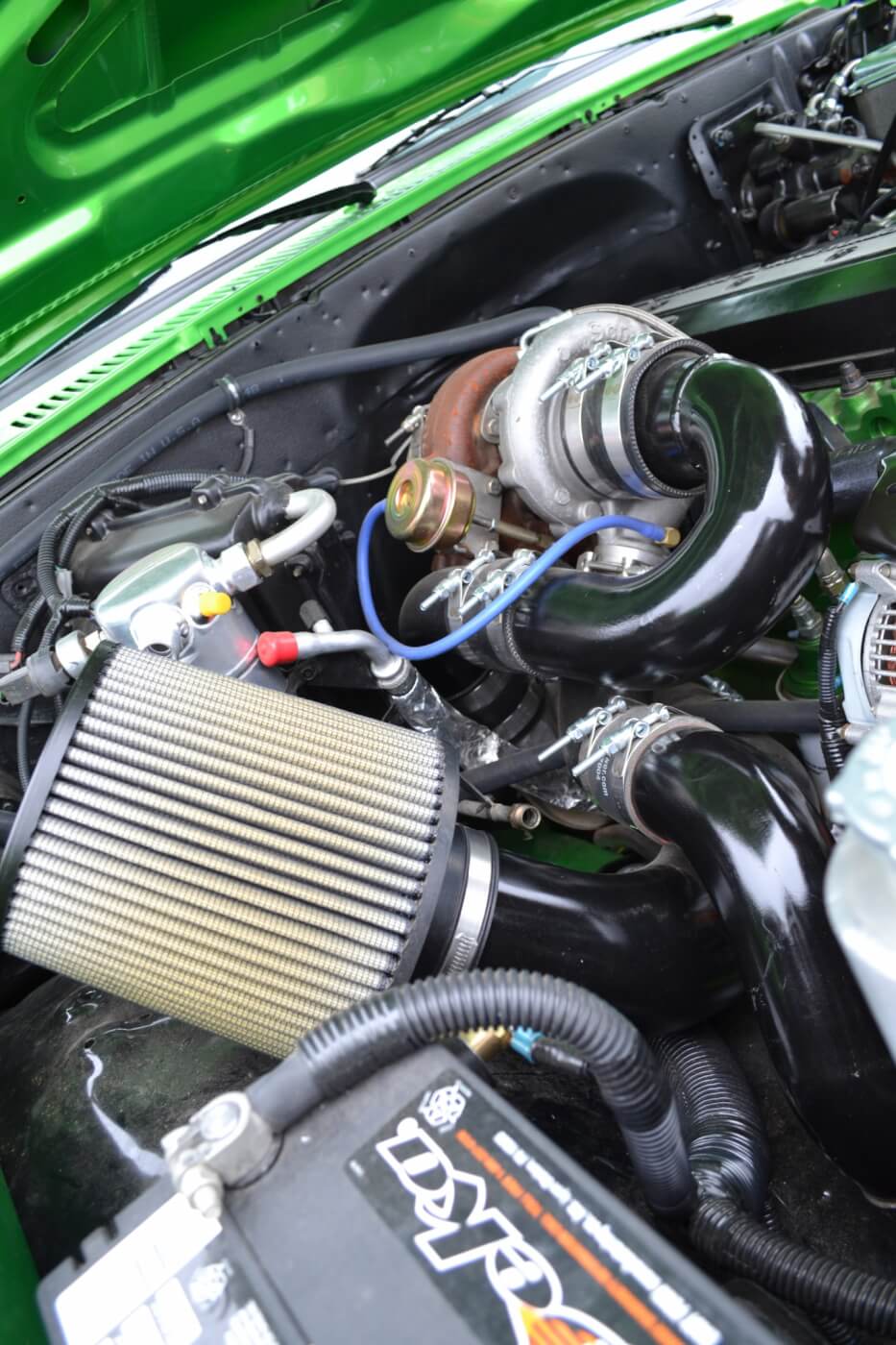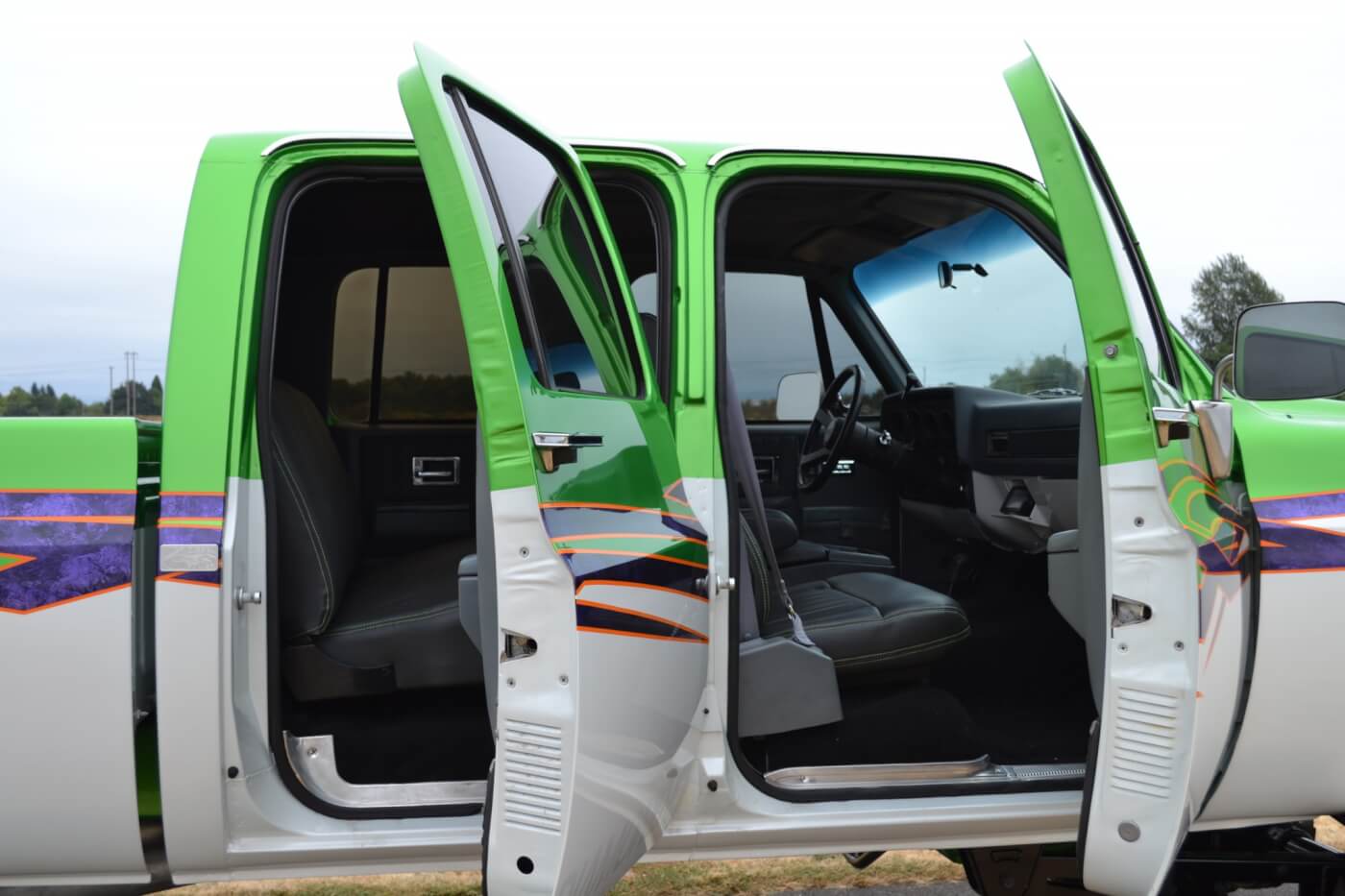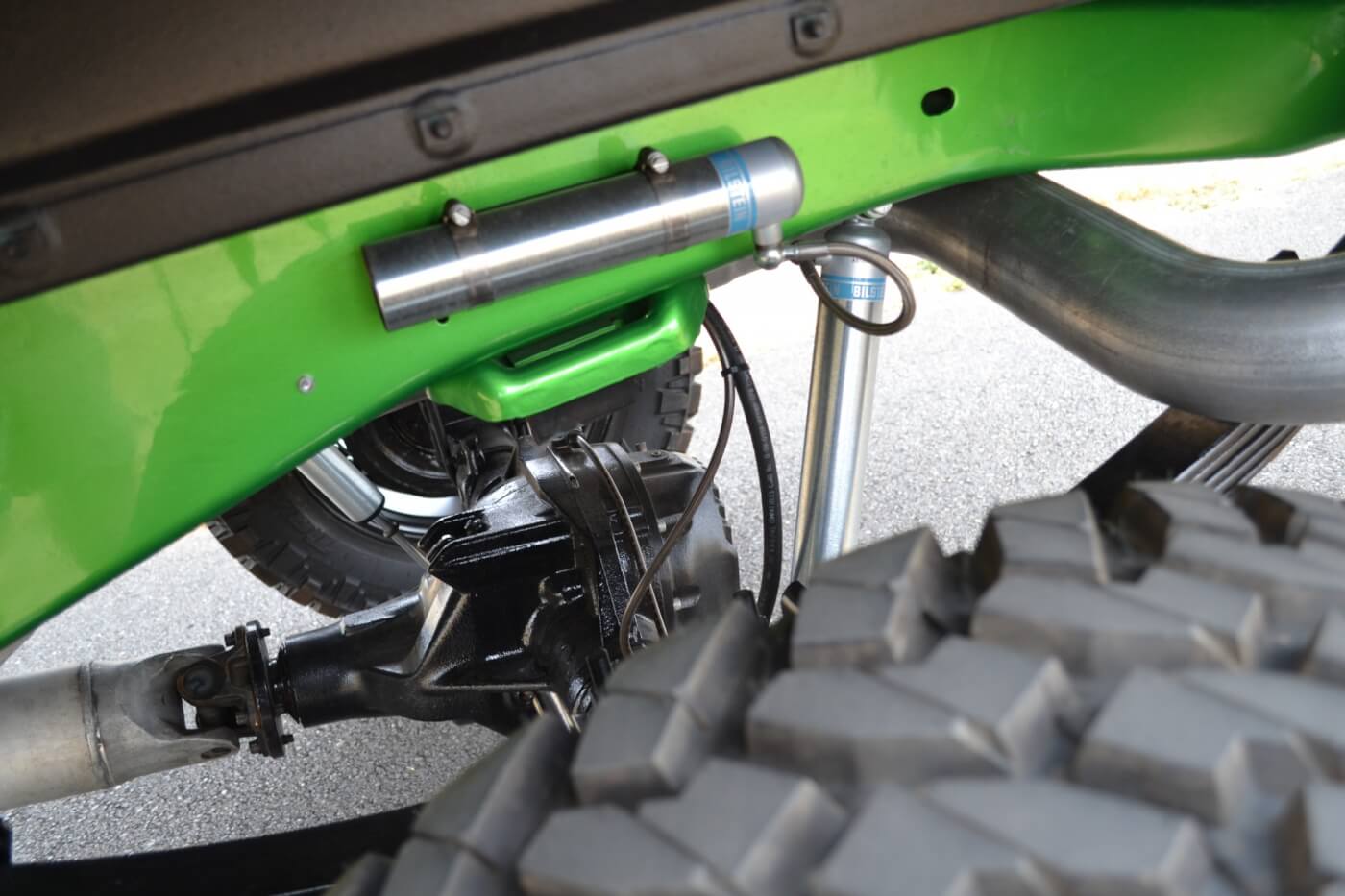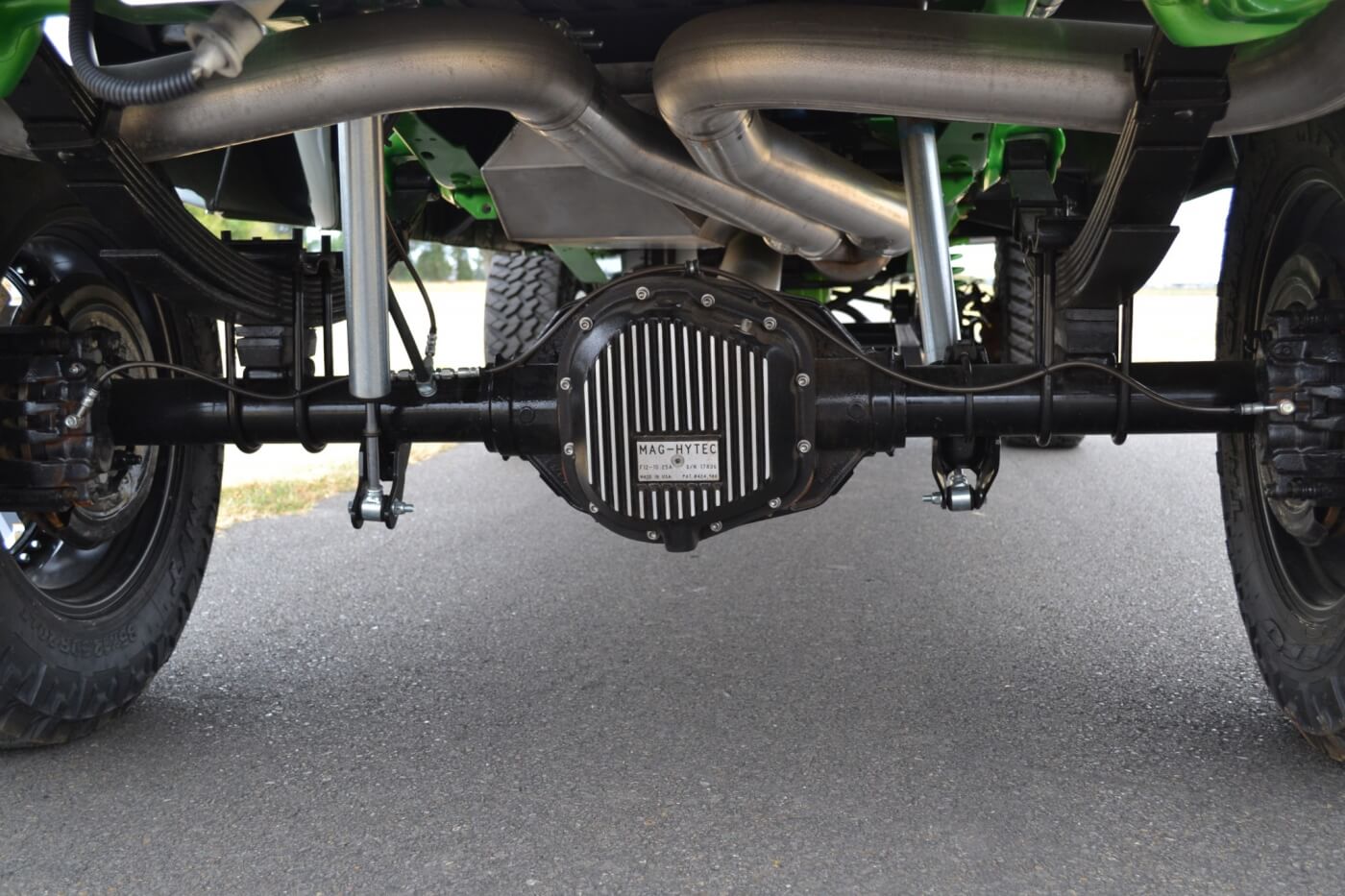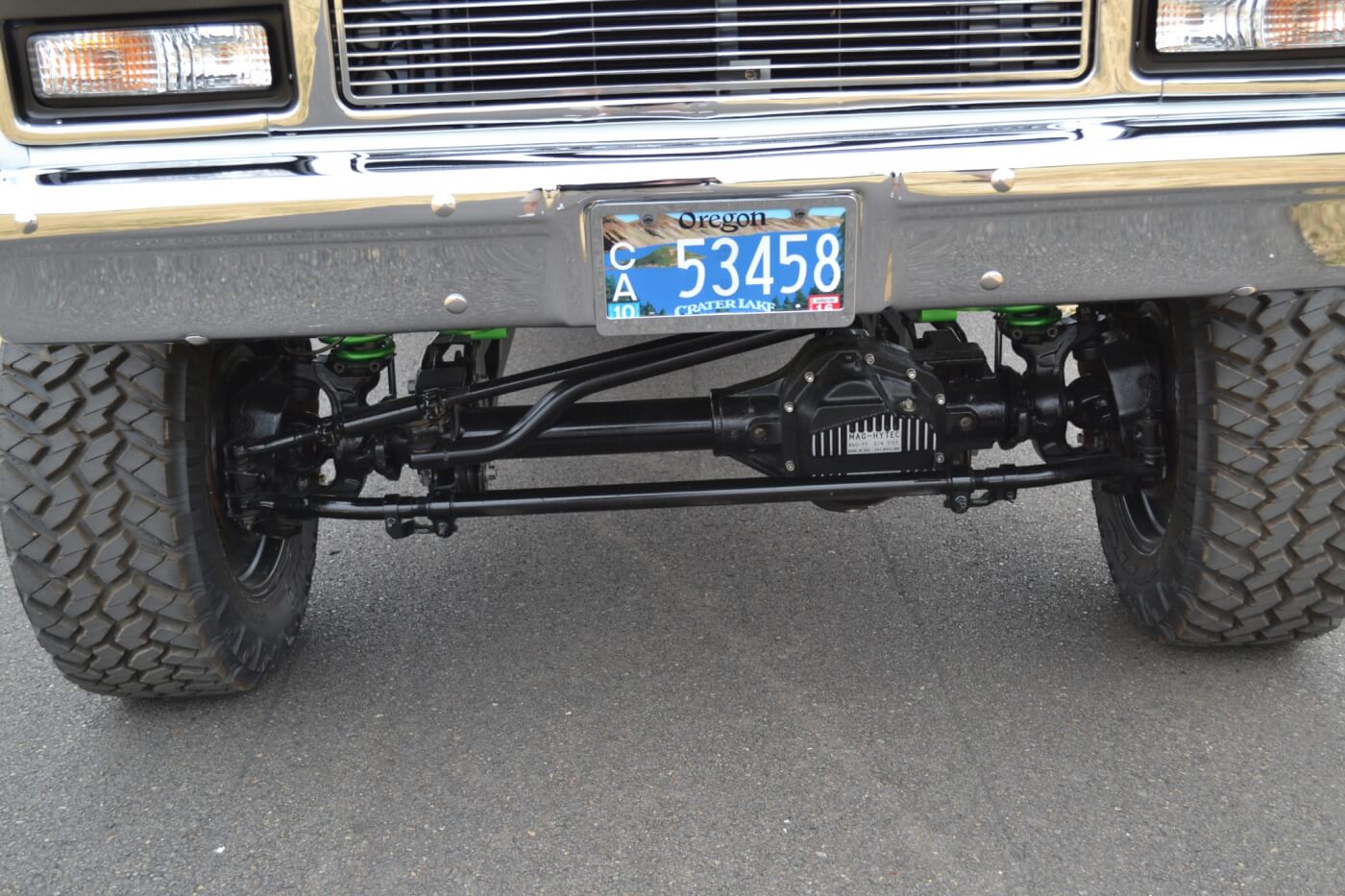 5.9L CUMMINS
With a four-wheel drive truck at the height he wanted, Bennett then turned to the drivetrain. When Bennett was shopping for ideas for an engine, the simplicity of a Cummins power plant won out, but again, Bennett had to add his own tweaks to the build. The long block is a 5.9L Cummins out of a '00 Dodge that has been rebuilt with Mahle pistons, a Hamilton Cam, 120-pound valve springs and ARP head studs.
"Compound turbos build more boost with less fuel, and keep both turbos smack dab in their efficiency range."
While Bennett liked the airflow capabilities of the 24-valve head, he didn't like the VP44 that came with it, so for added power potential and reliability, he made the switch to an earlier style P7100 injection pump off of a 12-valve engine. The pump was swapped onto the engine with a 12-valve front cover, and Haisley stainless steel 0.093-inch injection lines, and features 4,000-rpm governor springs, a Mack rack plug, .022 delivery valves, and a #5 fuel plate. It feeds fuel to a set of Stage 2 24-valve injectors from Industrial Injection, which has had its pop pressures re-adjusted for the p-pump.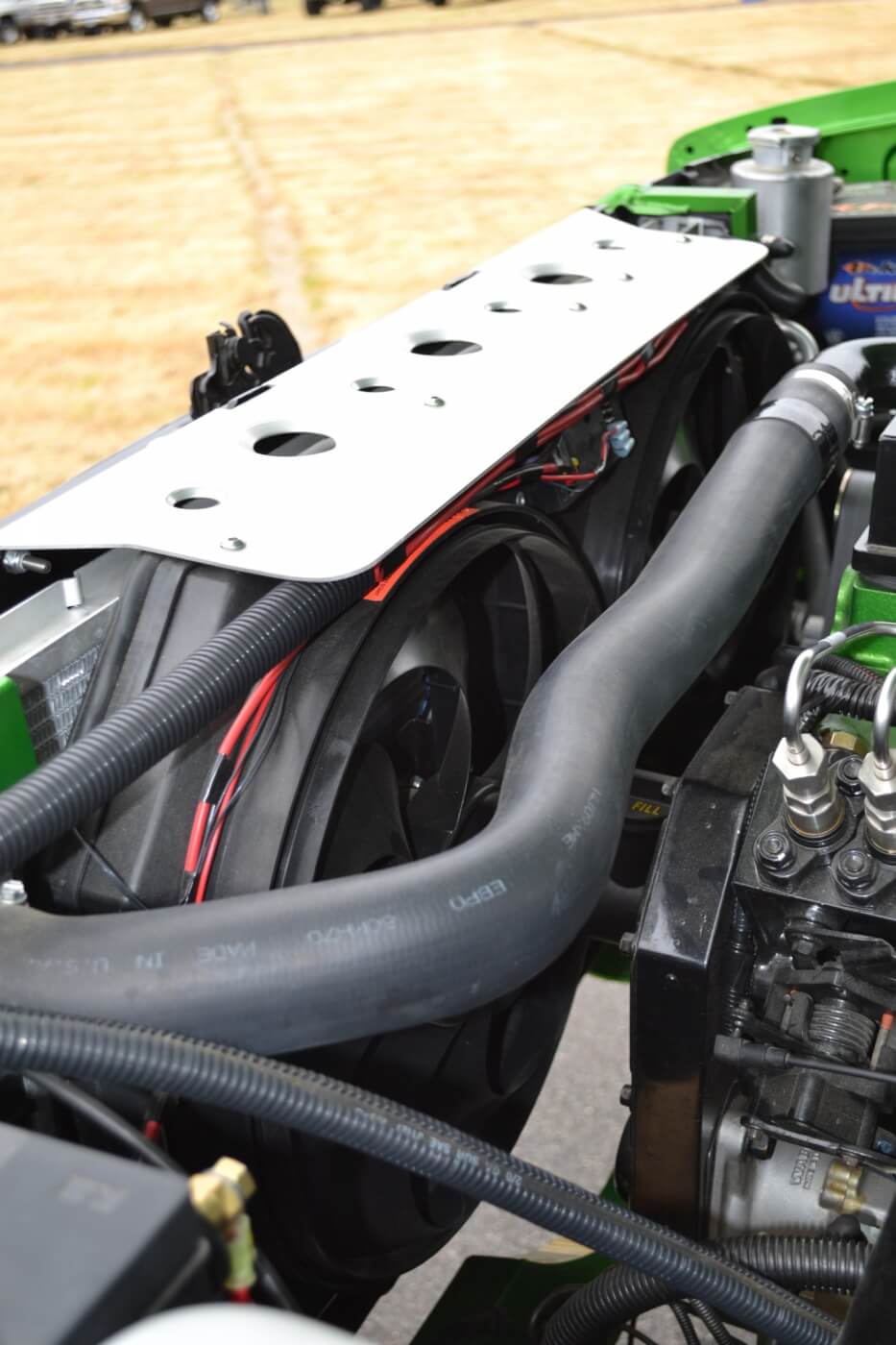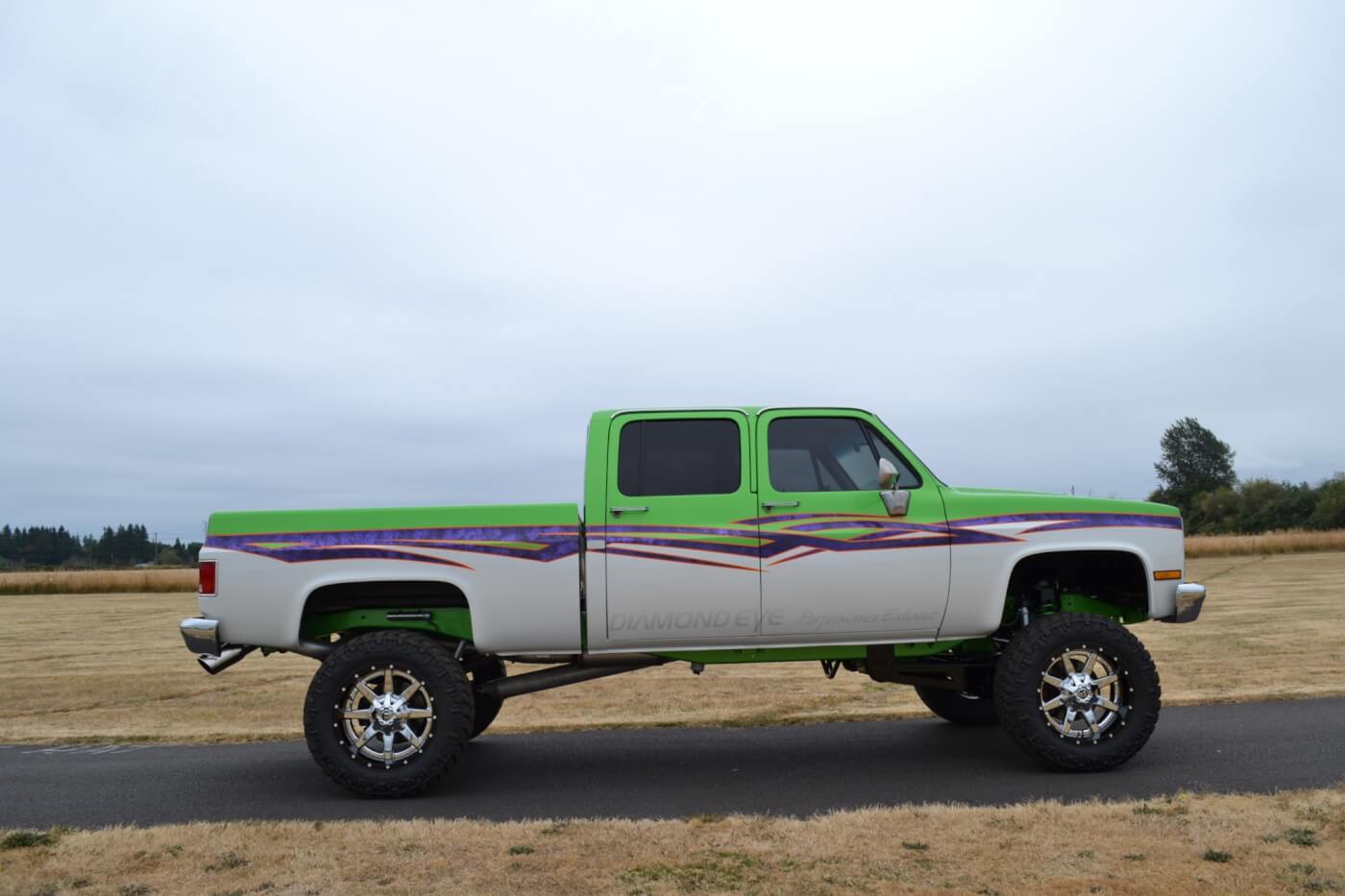 COMPOUND TURBOS
Bennett was building the truck mainly as a tow rig, so going straight to a compound turbo setup was an easy choice. Compound turbos build more boost with less fuel and keep both turbos smack dab in their efficiency range, so it was the optimal choice for Bennett. "I have a nice truck, and I don't need soot all over it, so I wanted the turbos to light quick!" said Bennett. This meant a traditional set of towing twins, in this case, a wastegated 58mm S300 from BD over a 71mm large turbocharger. Even with the small-ish turbos, boost comes in at 58 psi, and the engine has enough air to keep EGT at a safe 1,350 degrees at wide-open throttle.
ALLISON 1000
Since Bennett was building his C30 from the ground up, he was fairly open as far as transmission choices went. He had always liked the way that Allison Transmissions had shifted in his previous trucks, so after talking to Destroked.com, he made the decision to run a six-speed Allison 1000. For the adaptation to the Cummins, Destroked supplied the adapter plate, as well as one of its own stand-alone Allison controllers that allowed Bennett to tune the transmission to the shift specs he needed. A GM 263 transfer case was used behind the built Allison, which connects via Duramax aluminum drive shafts to the front and rear axles.
PAINT, PAINT, AND MORE PAINT
At this point, we have to talk paint, as one of the perks of building a truck from scratch is painting, chroming, and powder coating everything you want, which in Bennett's case, turned out to be just about everything: The green that makes up the frame, accessory pieces and accents on the truck is based upon a Synergy Green with some blue mixed in. The bright white on the body is a Pearl White, and the purple marbling was a custom color that was created in the paint shop. While Bennett had plenty of input, he was also quick to credit Greg's Custom Creations in Bend, Oregon, for the awesome work. With a truck this nice, the slightest ding was unacceptable, so the bumpers and the grille were all new pieces from Classic Industries.
While we come across swap vehicles quite often, Bennett's C30/K30 creation is truly more than the sum of its parts, and is one of the nicest creations we have seen in a while. With more than 650 hp on tap, the latest in transmissions and four-doors in classic body lines, Bennett designed and built quite an impressive ride. DW