Rocket on Wheels!
If this first-generation Lightning doesn't look familiar to you, it should. The infamous Pro Street F-150 has been an on-again, off-again regular on the diesel drag racing scene for the better part of a decade. Over the years, the truck has perpetually gone faster and faster, and its biography reads like a 10-second countdown. It has been in the 10s, gone 9s, currently runs in the 8s, and could soon be in the 7s…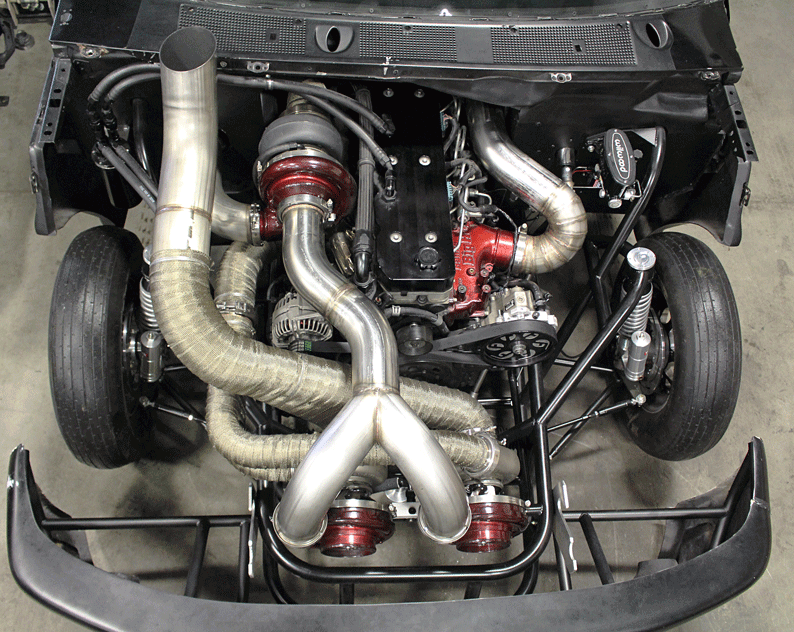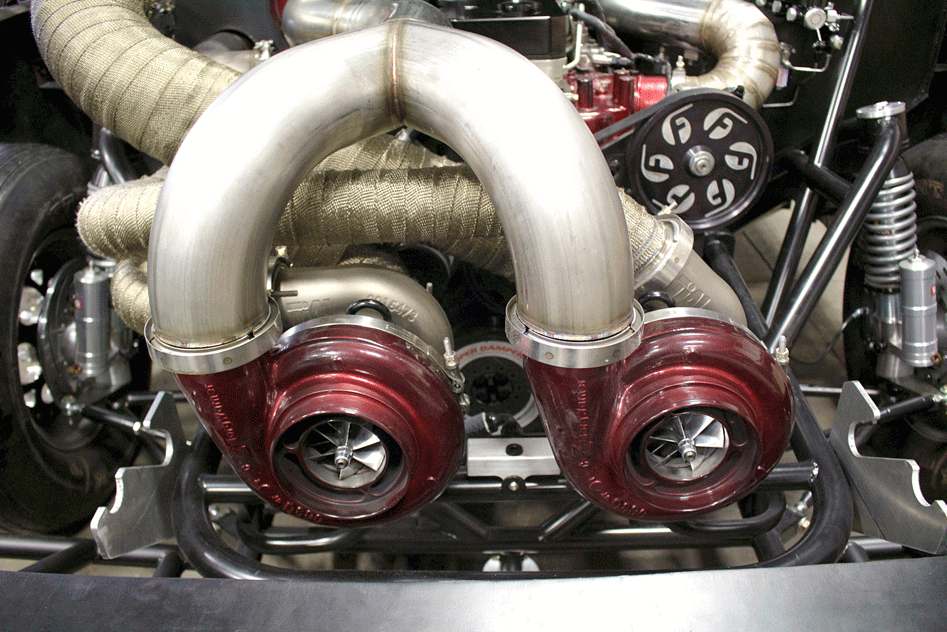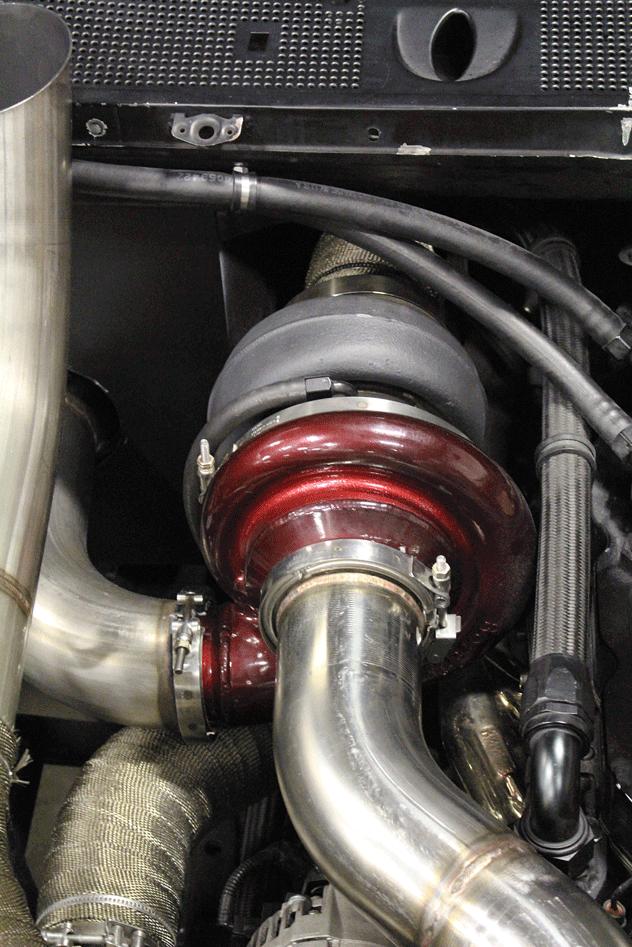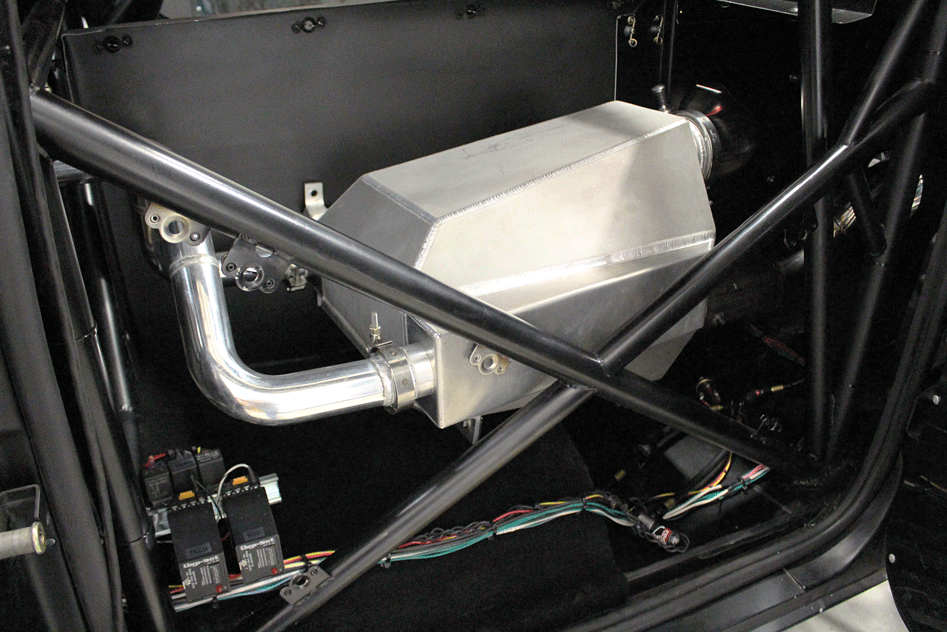 After dipping into the 9s courtesy of a nitrous-fed 7.3L and then pushing into the 8s with a Cummins under the hood, you could say the Lightning's former owner, Zane Koch, built up a bit of a reputation with the truck. This reputation wasn't lost on Dustin Jackson, and he leapt at the chance to buy the old Ford when it came up for sale in 2015. "The truck always turned heads and laid down good numbers," he told us. "I'd known about its track record for quite a while."
Comp 6.4 Cummins
Unfortunately, the 6.7L Cummins in the Lightning spun a rod bearing on its first test pass of 2016. Undeterred by the failure, Jackson decided to upgrade to one of the toughest race-ready common-rail engines on the market today: a Comp 6.4 Cummins from Fleece Performance Engineering. The 6.7L-based cast-iron block is sleeved and machined to accept fire rings, along with 14mm main and head studs. It utilizes the factory crankshaft, secured via a Haisley Machine girdle, to swing a set of Carrillo rods and forged-aluminum Diamond Racing pistons.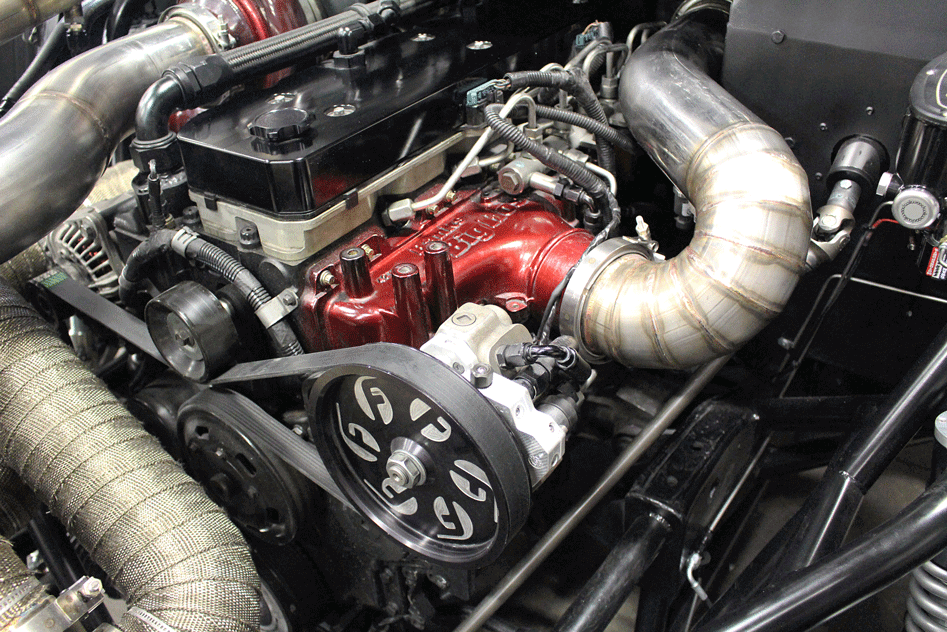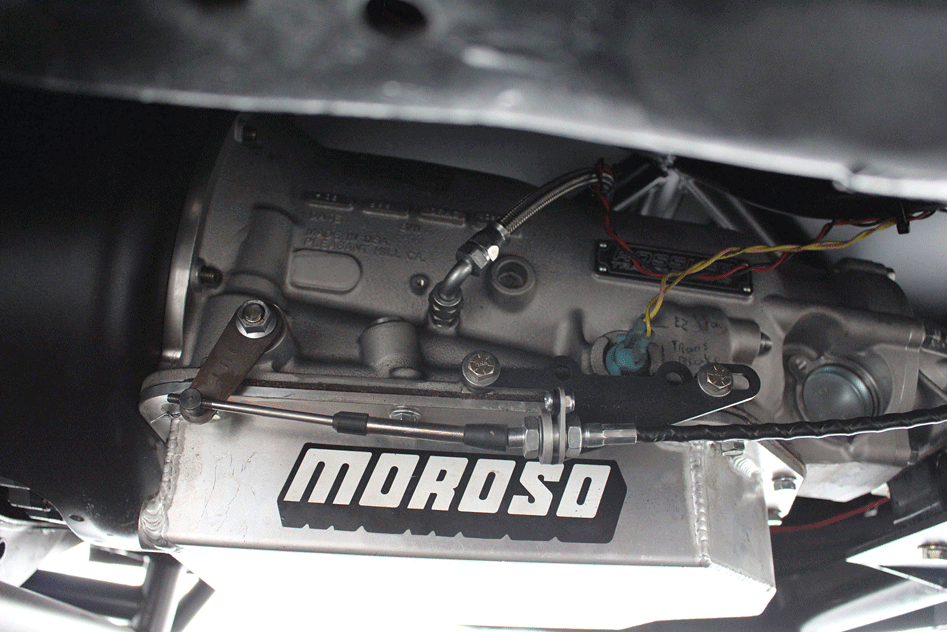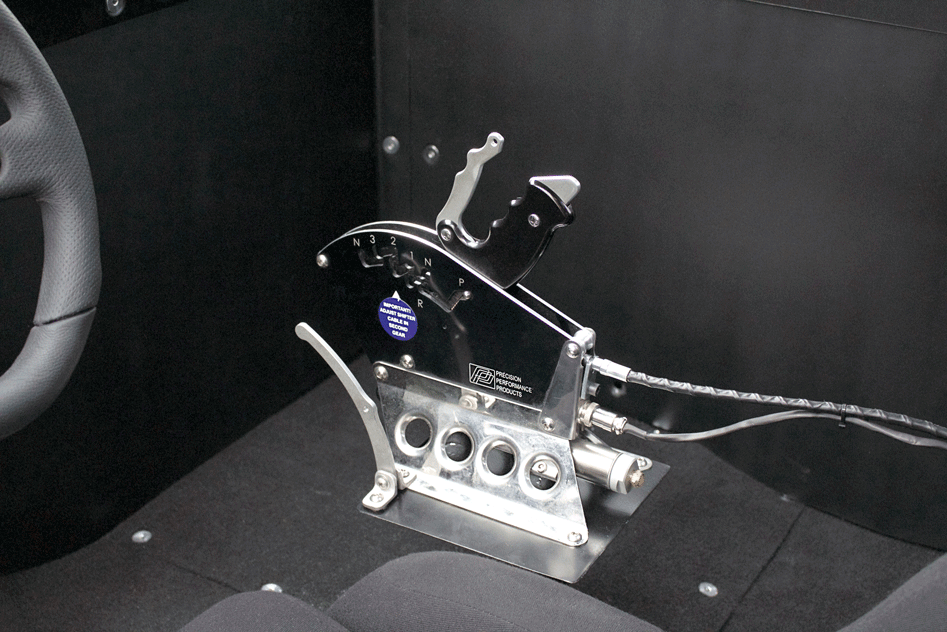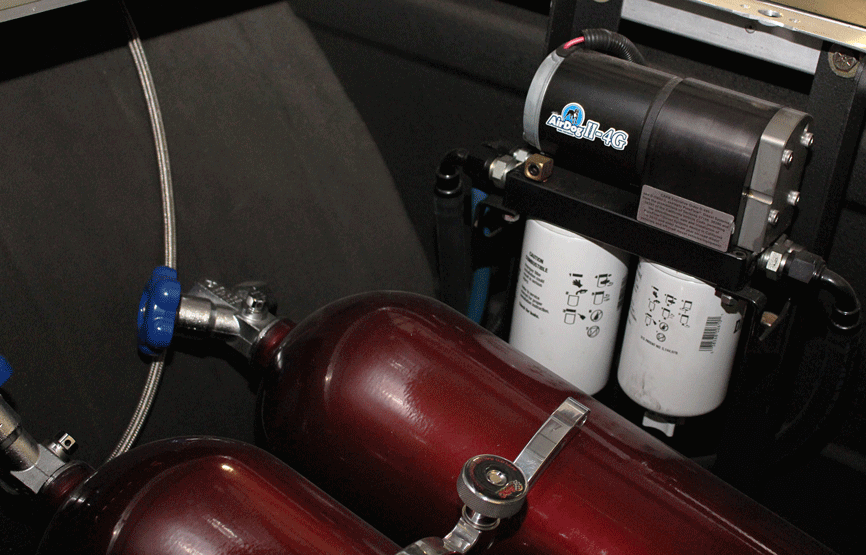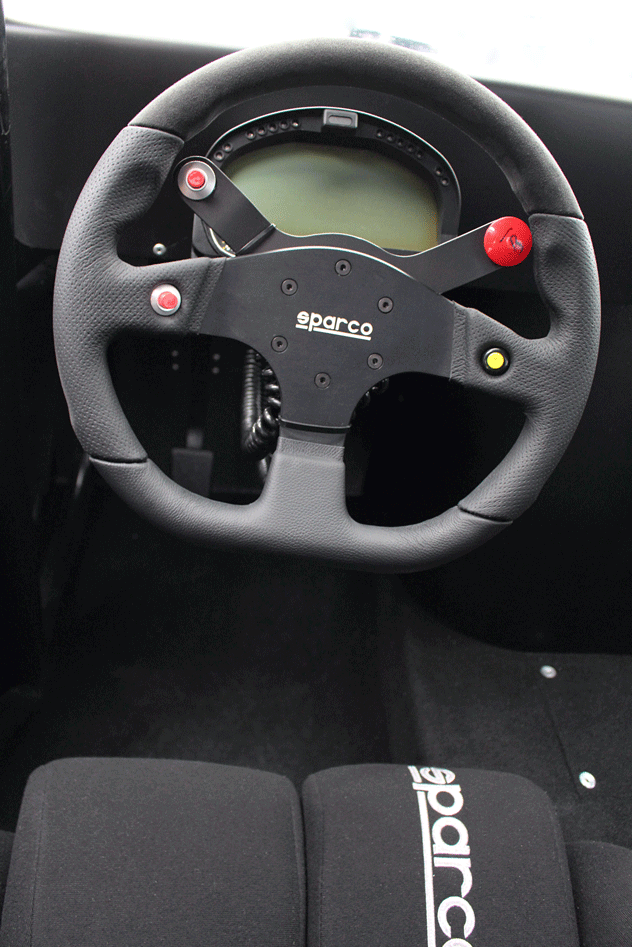 A high-lift camshaft from Hamilton Cams rounds out the exotic hard parts found in the bottom end.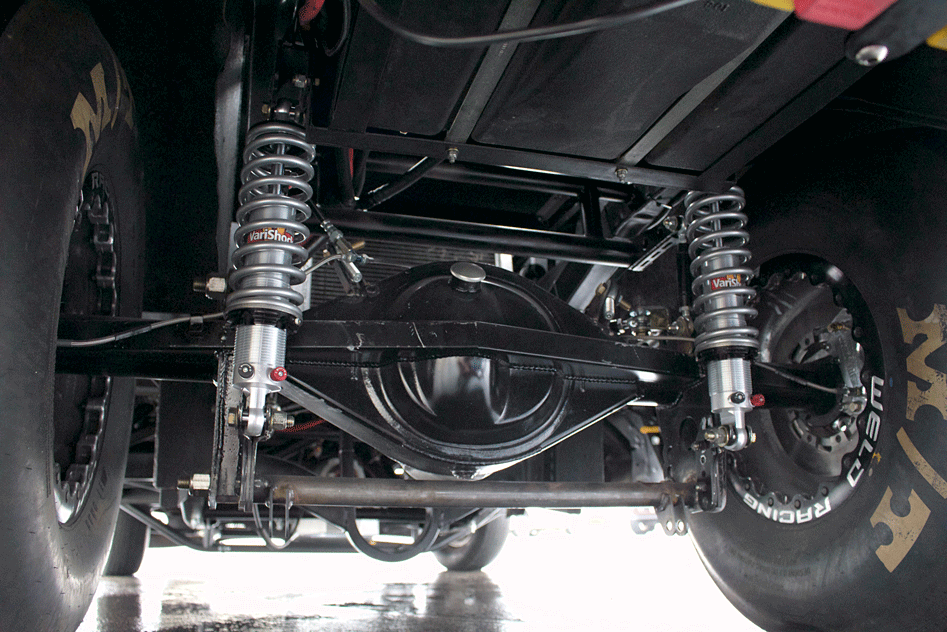 Competition Cylinder Head
Maximizing airflow into and out of the 6.4L Cummins is a 24-valve common-rail head, transformed into one of Fleece's Stage II units. The worked-over head was cut for fire rings, treated to extensive port work, and fitted with oversize valves (2mm larger than stock). Competition valve springs and extreme duty push tubes from Hamilton Cams reinforce the valvetrain, and 14mm ARP studs anchor the head to the block.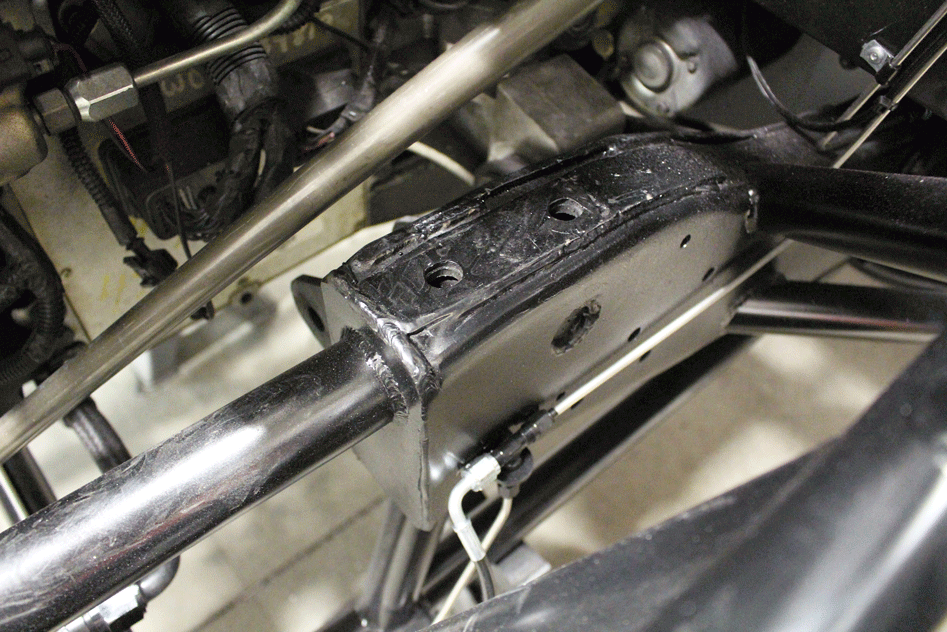 2 Lift Pumps, 2 CP3s
The Comp 6.4 engine's healthy diet of diesel begins with two 200gph AirDog II fuel systems pulling fuel from a 7-gallon cell mounted in the bed. From there, twin 12mm S&S Diesel Motorsport CP3s pressurize fuel, while a set of proprietary injectors from Dynomite Diesel Performance inject massive amounts of fuel in a very short window. Tuning was handled by Ryan Milliken of Hardway Performance, courtesy of EFI Live and a 5.9L ECU.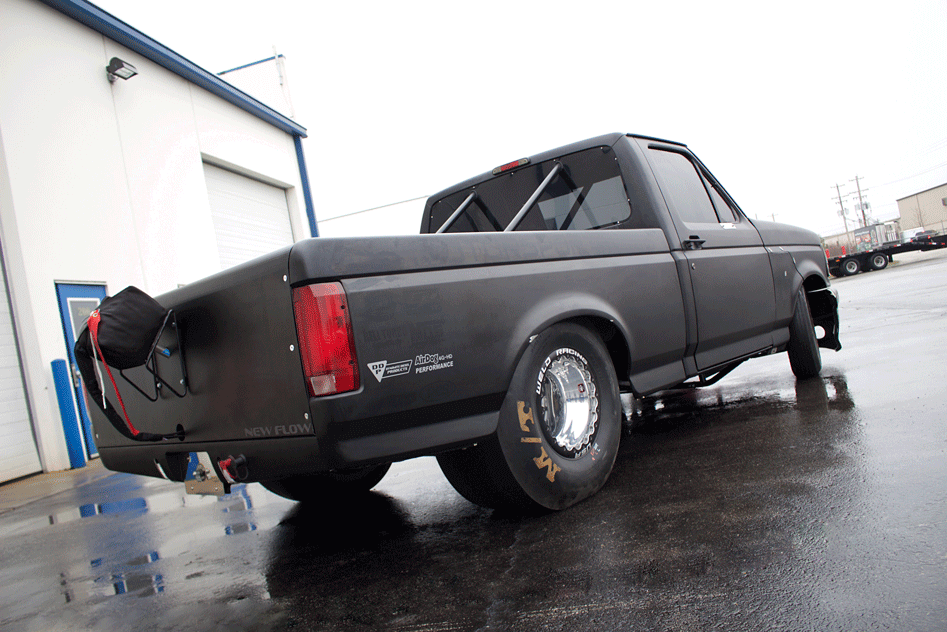 3 Turbos & Water-to-Air
As you can imagine, with a sleeved, girdled, and fire-ringed Cummins saddled with 2,100hp worth of fuel, Jackson has no misgivings about the kind of boost he throws at it. A two-stage triple-turbo arrangement begins with a pair of Forced Inductions S476 units acting as a large atmosphere charger, while an S488 (also from Forced Inductions) mounts to a T6 flanged Stainless Diesel exhaust manifold. The twice-compressed intake air passes through a Precision Turbo & Engine water-to-air intercooler, and then a Banks Big Hoss intake manifold before entering the engine.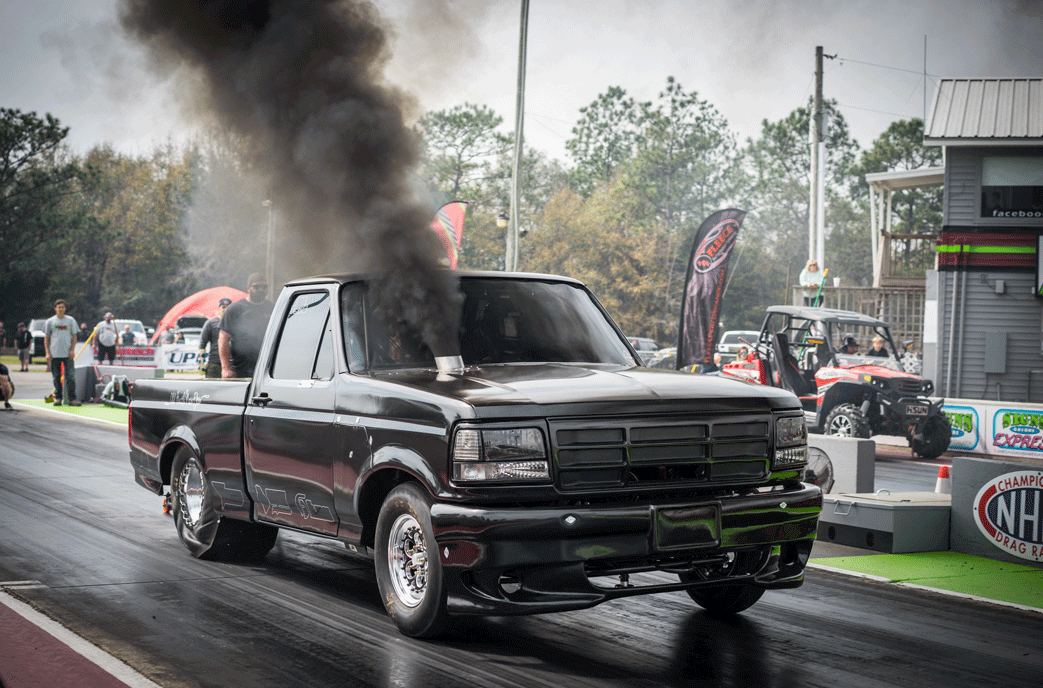 Rossler Turbo 400
To get as much power to the ground as possible without overwhelming the rear slicks, Jackson turned to one of the biggest names in the gasoline world: Rossler Transmissions. The diesel-prepped TH-400 is fitted with 300M billet shafts, a Neal Chance lockup torque converter, and a Precision air shifter handles upshifts. The combination of the Turbo 400, 3.25 ring and pinion ratio, and 34-inch slicks mean a top speed of 175 mph is theoretically possible.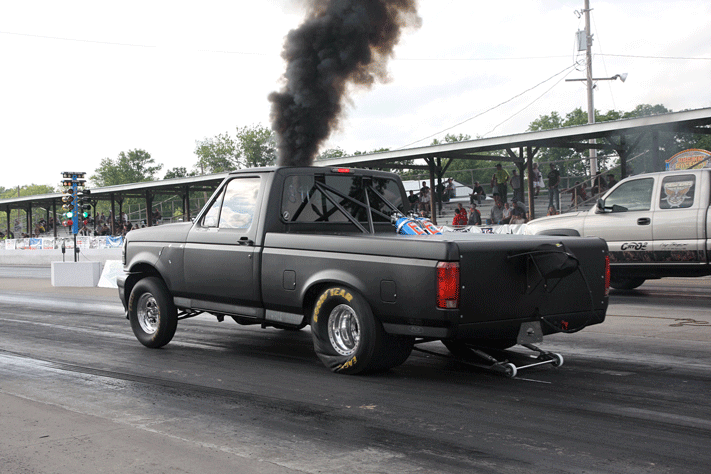 Hunting Sevens
In late 2016, Jackson finally got to make his first full-power pass on the new engine and transmission combination at the NHRDA World Finals. But after storming through the 1320 in 8.4 seconds (at a blazing 167 mph), it was immediately apparent that the truck had outgrown its 8.50-second chassis certification. To make the truck legal again, it spent the winter at Fleece Performance Engineering receiving chassis updates. As we went to press, the Lightning was the first Pro Street truck in the country to meet the new SFI 25.6 spec—meaning it can now make a 7.99-second pass legally. With plenty of horsepower still on the table, we can't help but wonder how long it will take for him to once again outrun the truck's chassis certification. DW