Over the past few months, I've gotten to see quite a range of performances, parts, and people that make up one of the most exciting aspects of this hobby: a diesel event.
Last October I attended the Fall Extravaganza hosted by Rudy's Diesel, which you'll read about in our next issue. At this event, I saw some of the fastest passes ever in the Pro Street class, and an epic common-rail versus mechanical, nitrous versus no-nitrous battle. I saw a lifted four-door Dodge click off a seemingly impossible 6.56-second eighth-mile time, and I saw the Scheid Dragster go from 0-180 mph in just four seconds. There were plenty of show trucks there too, including one ride supporting breast cancer awareness that managed to blow pink smoke when going down track. I'm still not sure how they did it.
But there wasn't only drag racing. There was a 1,000-rwhp Ford with an immensely loud Garrett turbo on the dyno. The sled pulling action was hot and heavy as well, with some of the nation's top pullers battling it out for the win. I got to talk to Curt Haisley from Haisley Machine, Rudy from Rudy's Diesel, the XDP crew about its racing operations, and Jared Jones, driver of the Scheid Dragster, on what it felt like to go 0-60 in a little over a second.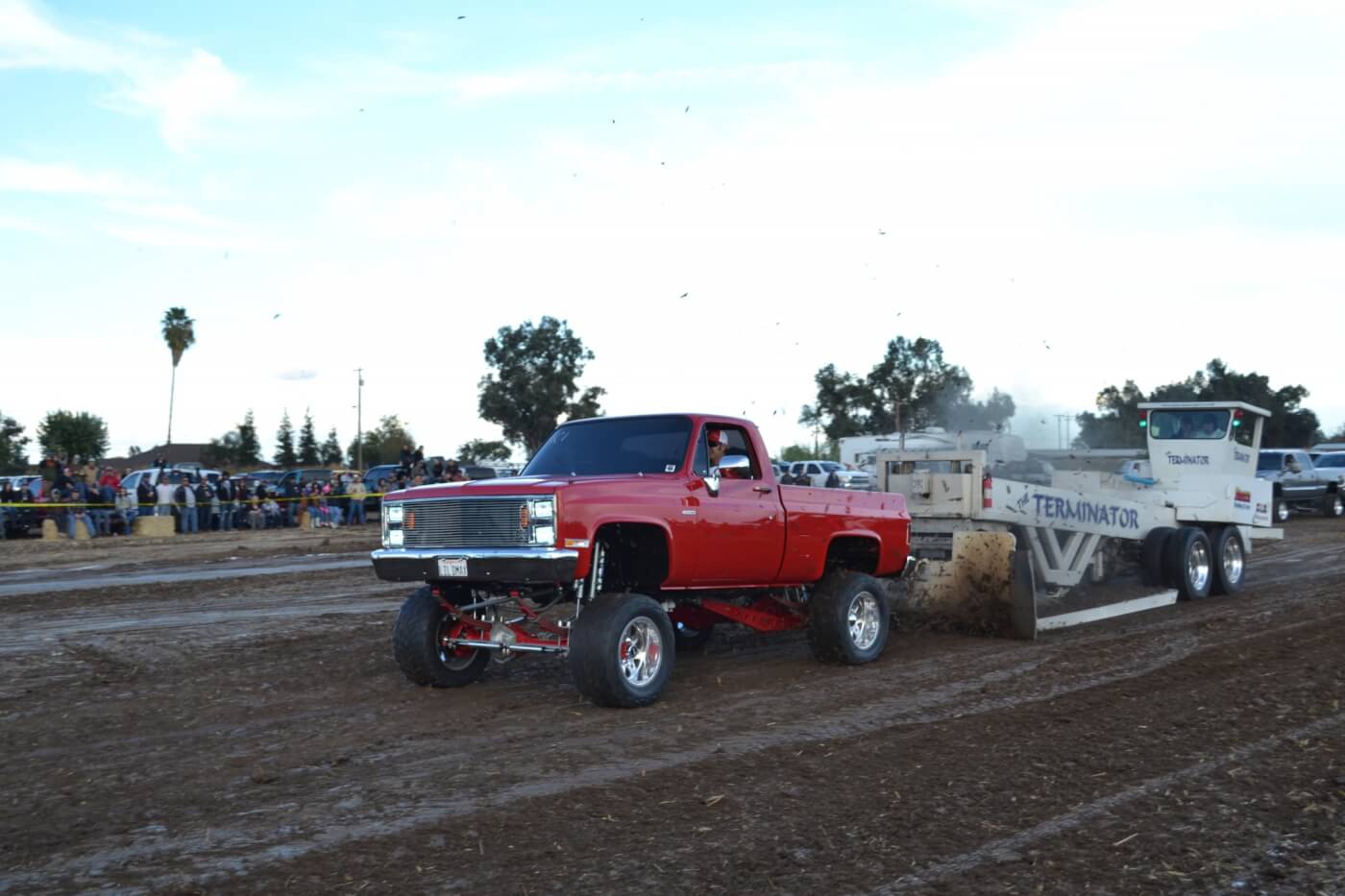 After an incredibly long plane flight back from North Carolina to California, I was back home and bummed out. It was getting colder, and I figured the North Carolina trip would be my last big event. Boy, was I wrong. Since "colder" is a relative term here in California, I was able to attend two more awesome events in October and November, the Jefferson State Diesel Drags and Sled Pulls in Redding, California, and NorCal Black Smoke 2, a brush pull on a farm in Central California that ended up being one of the biggest California events of the year. The Jefferson State event started out the night before at Redding Dragstrip, "The track owner doesn't care you're here?" I asked. Someone smiled. "That's them over there by the fire." Small town hospitality at its finest.
On race day there were plenty of awesome and memorable trucks in attendance, just like at Rudy's. Brad Ponci brought his blown Cummins-powered drag truck, which featured an insane 139mm Procharger blowing into a 75mm turbo, and could make 113 psi on the burnout. It was also loud as hell, and slipped and slid down the track to a 150-mph pass. Chris Werner from Jefferson State had a project two years in the making, a 3-ton 4×4 Ram 1500 with a Cummins 12-valve engine making more than 1,000 rwhp that clicked off a 10.36 at 133 mph. Other drag strip highlights included Harvey Grant's Ramcharger pulling the wheels 2 feet in the air on the launch, and Big Twin's 1,400-rwhp Super Street truck making a pass down the 1,320 that was so sideways it put about 1/2 mile on the odometer. The event rounded up with a prodigious amount of sled pulling, with Josh Lacey's "Chain Smoker" winning the Open Class over the "DodgeFather" by less than a foot.
After my hair stopped standing on end, I was ready for a break, and decided to drive down to Central California for what I thought was an easygoing sled pull hosted by a local farm. The overflowing parking lot let me know that the sled pull wasn't going to be the relaxed show I thought it was. More than 80 trucks signed up to tow the sled, with folks coming from as far away as Utah and Idaho for the event. NorCal Black Smoke 2 was a barn burner, with serious 3.0 and 2.6-turbo class trucks, burned-up clutches, blown head gaskets, and broken tie-rod sleeves.
There was also a Duramax-powered C-10, Cole Dow's first-generation Dodge that was sled pulling with a healthy dose of nitrous and a flame out the stack, and the "SmokinMax," a Duramax puller that put a hurting on the rest of the 3.0 field, and is one of the loudest I've ever heard. A 10-year-old girl pulled in Work Stock and finished third. Les Szmidt won the 2.6 class, after winning the Jefferson State event a few weeks before. And, in one of the strictest states in the country, the event organizers were able to pull off getting AR-15s as prizes for all of the winners.
On the drive home (in my own 600-hp diesel) I reflected over the past month and all I had seen. In almost every case and every class there was something impressive, someone fun to talk to, and some good, close competition. With the event season coming back around starting in February with the National Farm Machinery Show, I urge all of you out there in diesel land get to an event in 2015. Big or small, local or a plane flight away, I assure you it will be an awesome time. DW