Truck of the Week

Firepunk S10
Shatters Pro Mod Record
It was only a matter of time before the Firepunk Diesel crew put together a mid-4-second pass in the Save the Racks S10. At the inaugural ODSS Hardway Sunshine Showdown in Holt, Florida, they put together several record-breaking eighth-miles: a 4.64 number one qualifier, a 4.55, and a blazing 4.47 at 167 mph in the final. Not only did the truck set a new ODSS Pro Mod record with its 4.64, but it reset it with the 4.55, and once more when with the 4.47-second finale pass. On top of that, the Firepunk team collected the event win and enough points to catapult themselves into first place in the 2018 points chase.
Events

Hardway Sunshine Showdown
Fast Times In Florida
Firepunk Diesel's S10 wasn't the only Pro Mod lighting up the drag strip on Saturday, as Ben Shadday's Done Right Diesel Performance Dodge Ram went a new best, 4.68 at 150 mph. Before his 4.68, Shadday would turn in a 4.69 at 152 mph—another pass which beat his old E.T. record of 4.71. In Pro Street, the rock-steady Dustin Jackson took the win in a close race with Stainless Diesel's Johnny Gilbert (5.21 vs. 5.26). As for the 5.90 Index class, it would be Paul Cato lifting at just the right time to nab the win over Rick Fox's 5.89-second, break-out pass. Michael Cordova and the King Speed dragster would get the W in the Pro Dragster category.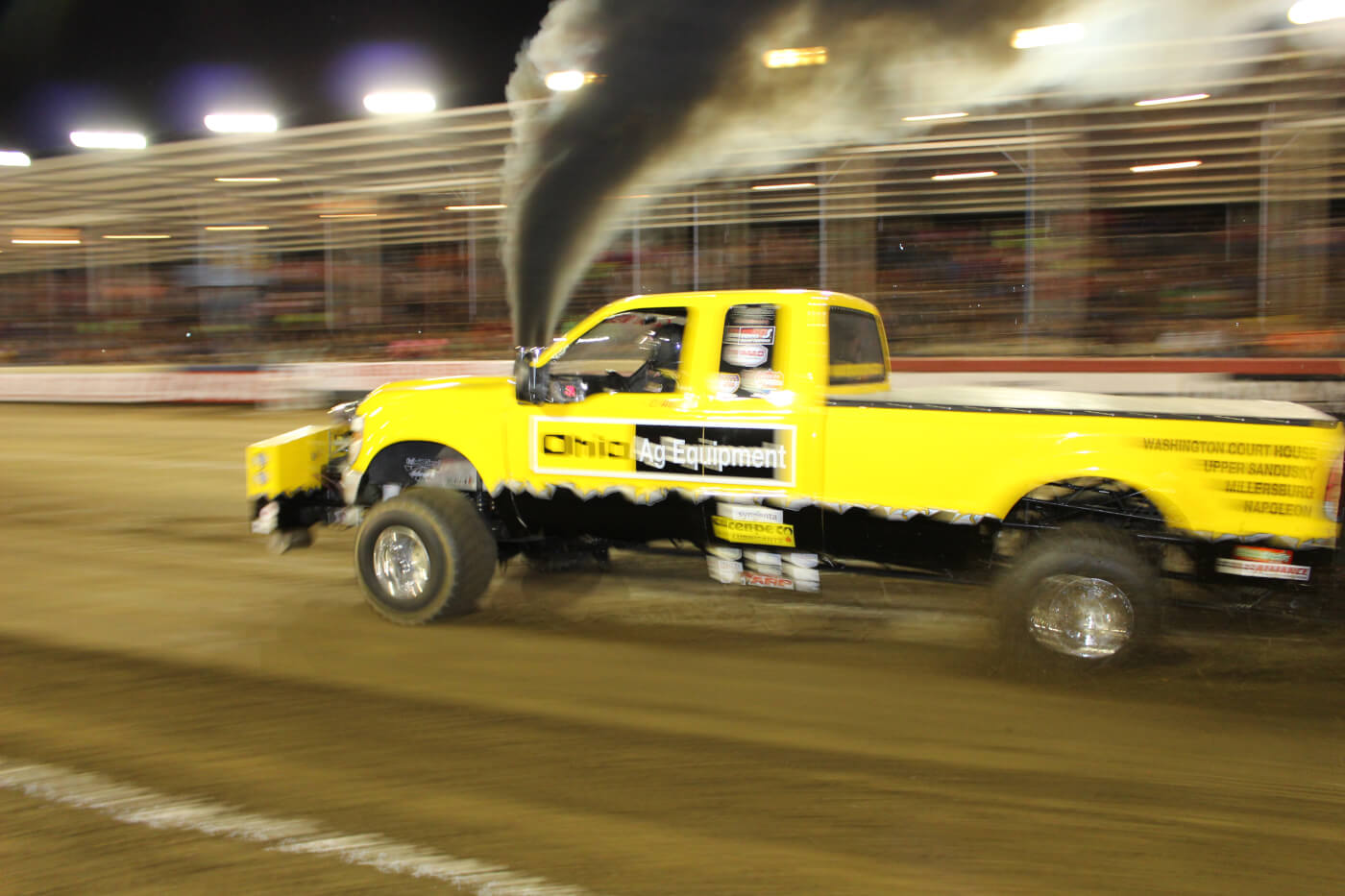 Enderle Pull-Off
Urbana, Ohio
The 32nd annual NTPA-sanctioned Enderle Pull-Off took place at Urbana, Ohio's Champaign County Fairgrounds over the weekend. Among the stiff competition were the 7,500-pound Super Stock diesel trucks, along with the 8,000-pound Pro Stock diesel truck class. In Super Stock, Carl Atley's triple-turbo, Scheid-built Cummins (coined Lethal Weapon) would edge out the likes of Shane Kellogg (Trump) and Don Bowling (Pulling for the Cure) for the win. As for Pro Stock, Rob Wright's second-generation Cummins pulled out the victory with a 329-foot hook. In total, 20 classes would be run, with trucks, tractors, mini rods, and even 20,000-pound semi's in the mix.
Highlights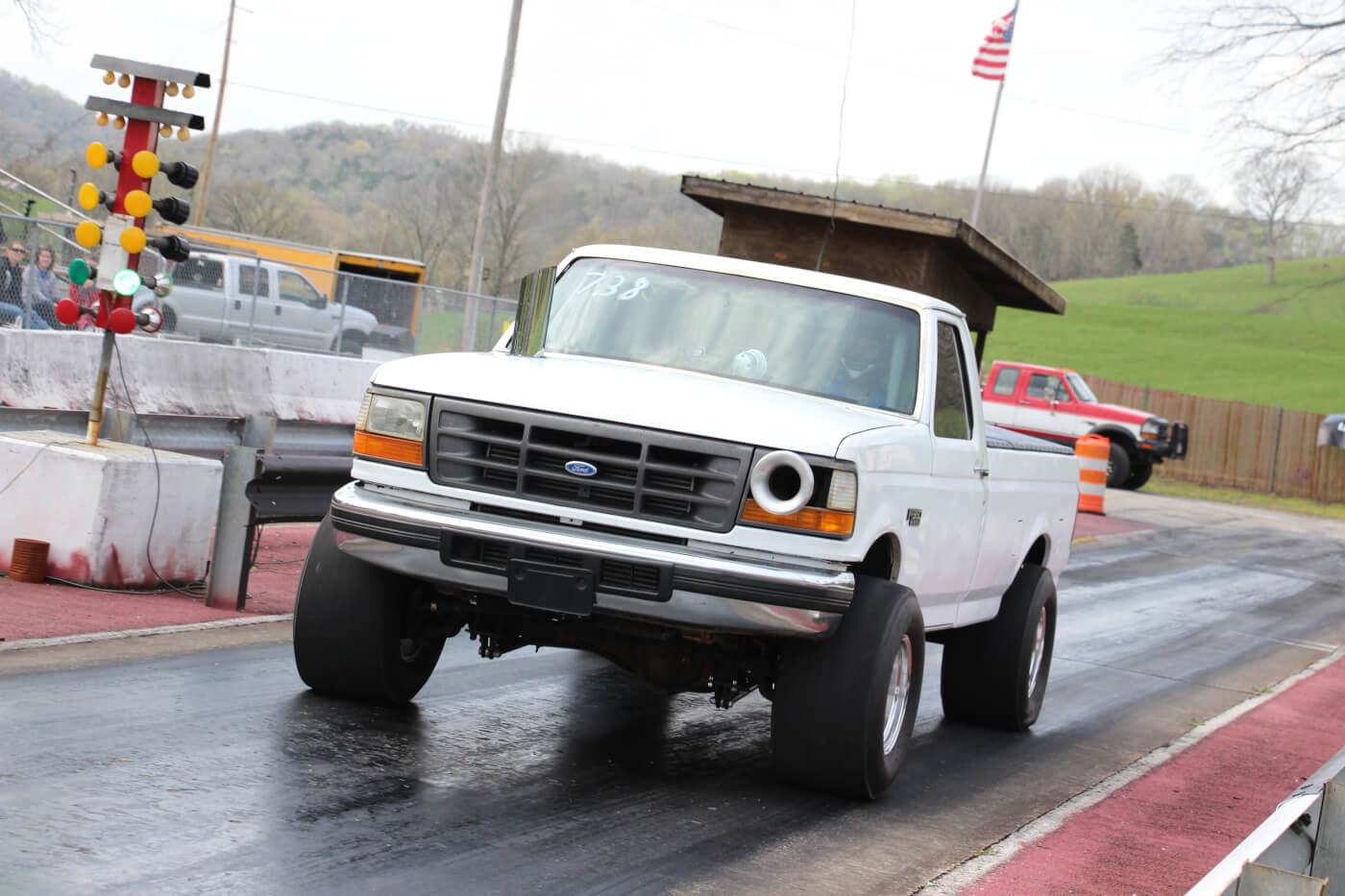 The Next 5.90 Index Truck
A 7.3L??
For whatever reason, North Carolina has always been a hot bed for high-powered 7.3L Power Strokes, and now another one has joined the ranks. Now under the ownership of Bryan Patrick of Injected Diesel Performance, the '95 regular cab F-350 formerly owned by Steven Davis will soon go under the knife in the hopes of shaving an entire second off of the OBS Ford's eighth-mile elapsed times. It should be fun to watch this project come together, and even more interesting if the 7.3L does in fact end up going rounds with all the high-powered Cummins competition currently ruling the 5.90 class.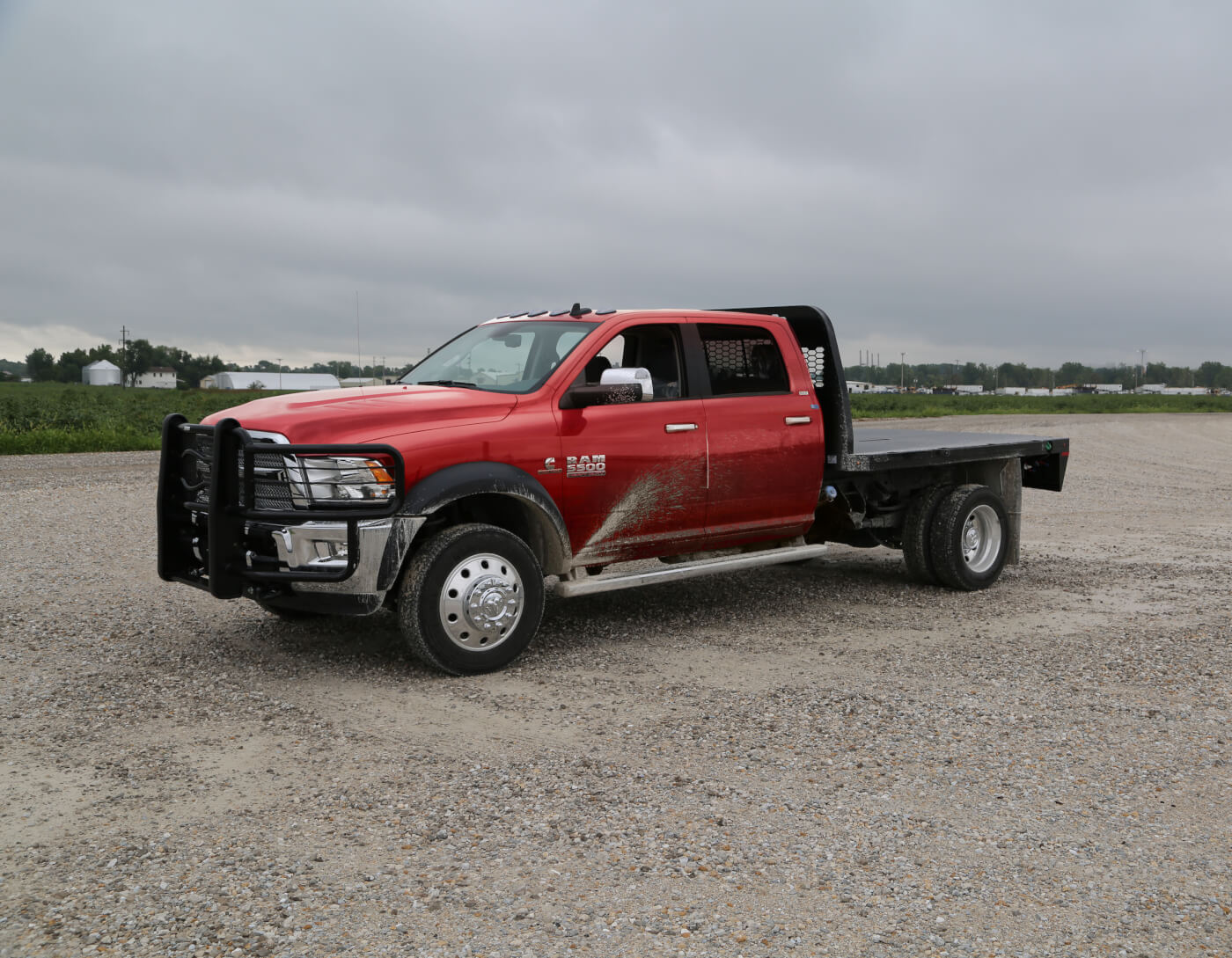 OEM News
Harvest Edition Ram Trucks
The Ram brand is celebrating its bond with agriculture by introducing Harvest Edition 2018 models for Class 3, 4, and 5 medium duty cab and chassis trucks. In 2017, Harvest Edition 1500, 2500, and 3500 pickup models were launched. Harvest Edition cab and chassis models are equipped with large front tow hooks, side steps, fog lamps, a transfer case skid plate, and a rear backup camera. The cab and chassis trucks are also available in Case IH Red, New Holland Blue, Bright White, and Brilliant Black. Head of Ram Brand, FCA North America, Jim Morrison stated: "Addressing a direct request from farmers, Ram is the only manufacturer to offer chassis cab commercial trucks in colors that match two of the most popular lines of farm equipment in the nation.".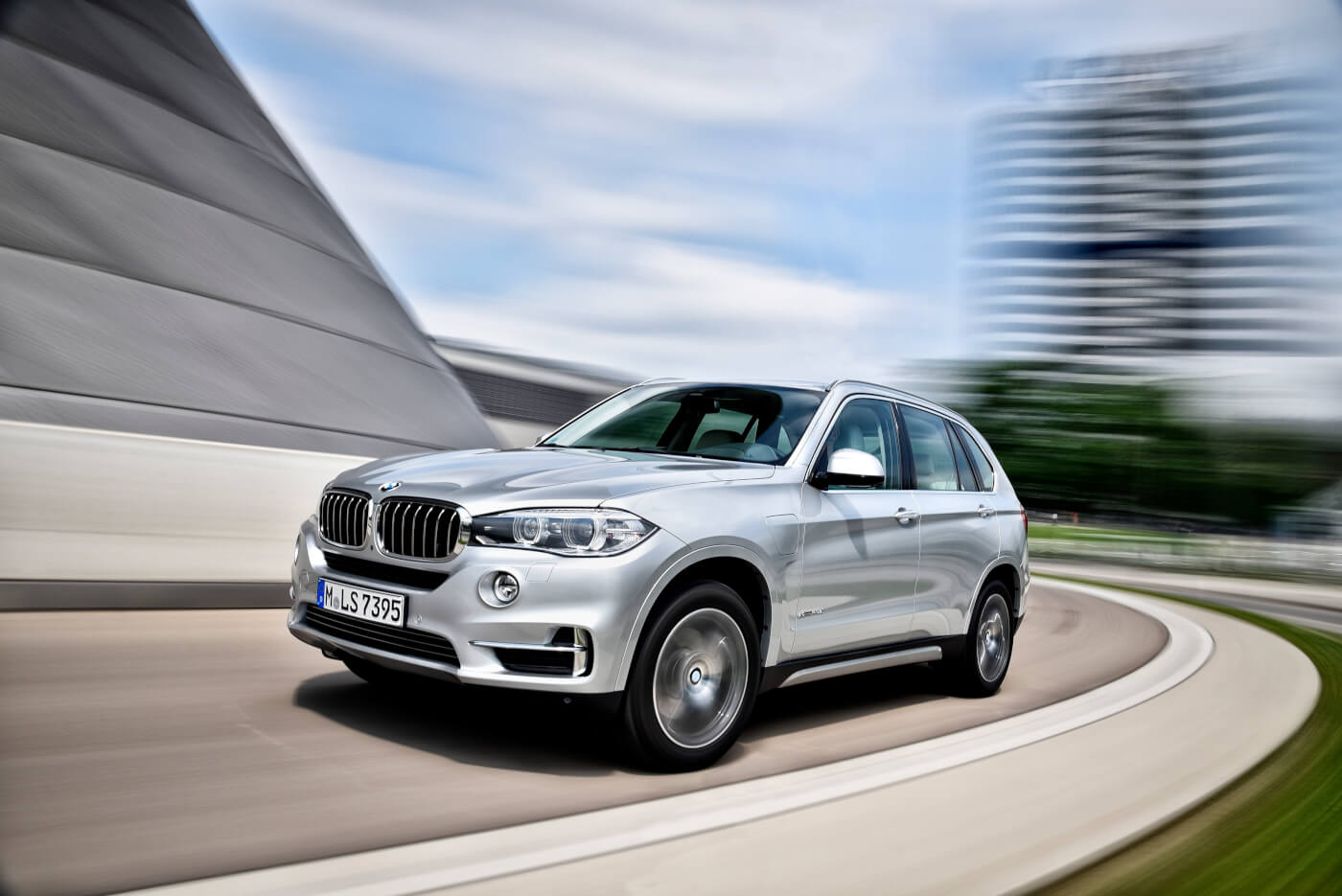 BMW
Bails on Diesel in the States
Low demand, stricter emissions regulations, and the rise in the popularity of electric hybrid technology has driven BMW's decision to discontinue offering diesel-powered vehicles in the United States. Beginning this fall, as the German automaker's '19 models begin to arrive at dealerships, the company's X5 SUV will no longer be offered with a diesel option, and it's also unclear as to whether or not its 3 and 5-series sedans will have oil-burner options. With a goal of launching 25 electrified vehicles by 2025, the future doesn't look good for BMW and diesel in America. If you're in the hunt for one of the most refined luxury diesel vehicles on the market, we'd pick up an '18 model ASAP.
Parts Rack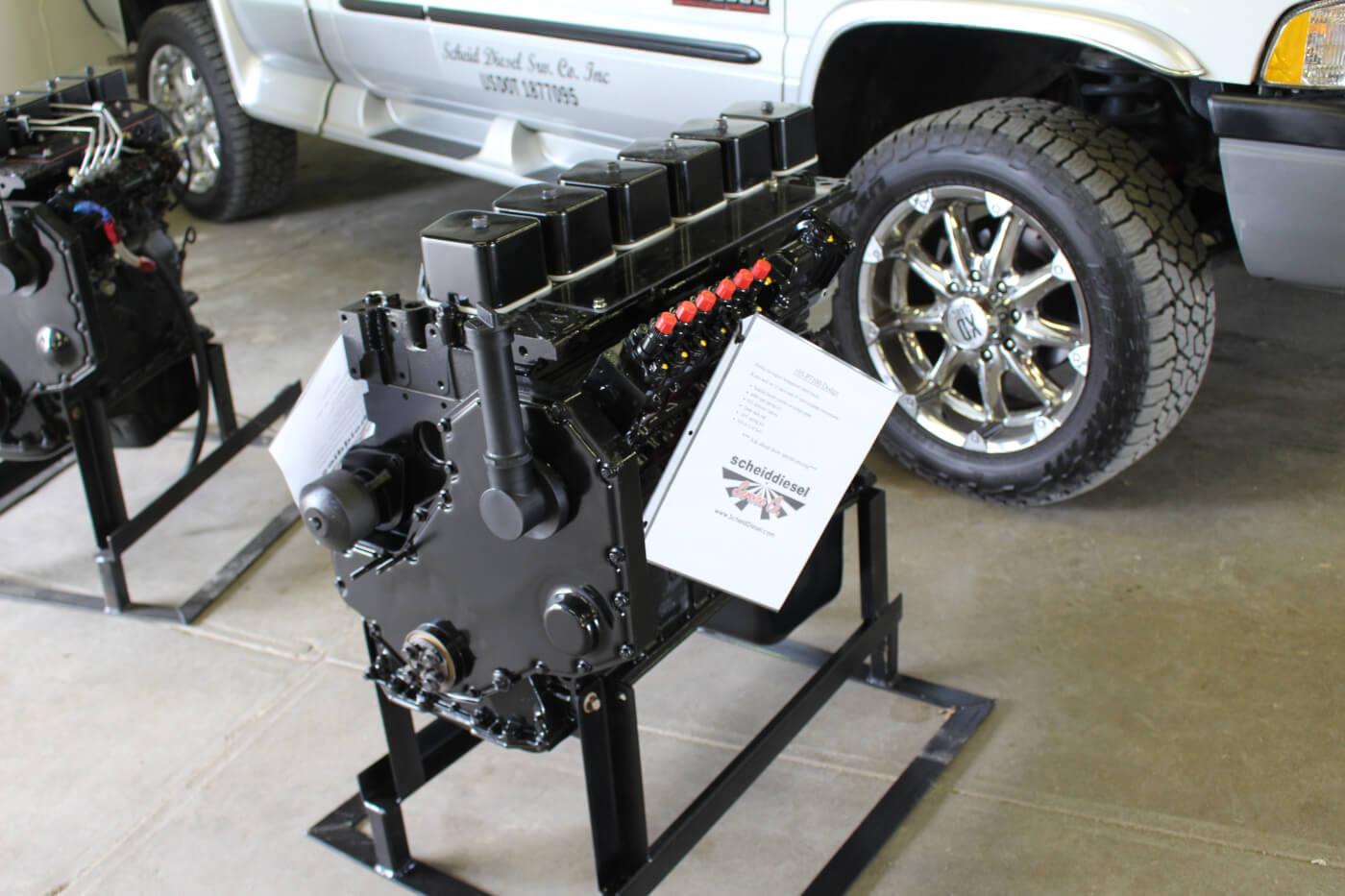 Drop-In 12-Valve
Scheid Diesel
Scheid Diesel's street/stock '94-'98 12-valve engines are perfect for a swap project, street rod, or a fresh start in your old Ram workhorse. Each rebuilt 5.9L Cummins features new Mahle standard bore pistons and standard rod and main bearings, OEM Cummins gaskets from top to bottom, a new Cummins oil pump and oil cooler, Scheid's street cam and fresh lifters, and an Alliant Power water pump. Engines can be had with or without a P7100 and corresponding injectors, head studs, and various other options and upgrades.