For years now, we've been hearing the same old rumor over and over: "Common rail injection engines are the next big thing; they'll dominate diesel motorsports; mechanical trucks don't stand a chance." But, the reality of the situation is that mechanically injected trucks are still dominating the circuit, as large plunger P-pumps (International injectors repurposed for Cummins engines) and firehose injectors are still the norm for the winners' circle in both drag racing and sled pulling. It would've seemed as if the rise of the common rail injection might have been nothing more than myth. Yet again, that just might change.
AGAINST THE GRAIN
There are always those competitors who are willing to risk going against the grain. In the world of high-horsepower sled pullers, Kyle Michael is one of those guys. In a class that's completely and utterly dominated by non-electronic rigs, Kyle's Super Stock puller is an aberration in that he not only runs common rail injection, he also runs a stock Duramax block. While that may not sound impressive, in a World of $100,000 aluminum-block Cummins engines, it actually isn't bad. So how was Kyle able to compete? We have our theories.
"I got tired of all the rule changes from all the various sanctioning bodies. I decided I should just keep it simple and build a super stock truck."
First and foremost, the key to his success has been practice, practice, practice. It's not his first sled pull with the Duramax, nor is it his 100th. As far back as 2004, Kyle's been pulling with various Duramax-powered rigs as a way of promoting his shop, Crank It Up Diesel. After starting out in the 2.6 class, then eventually moving up to the 3.0 class, Kyle decided it was time for a change. "After a few years, I got tired of all the rule changes from all the various sanctioning bodies," he says. "I decided I should just keep it simple and build a Super Stock truck, a class where there are very little rules."
So in 2008, Kyle bought a Barker Machine chassis and set to work. "It took a lot longer than I thought it would," he tells us. "We were trying a lot of new stuff and custom parts." But in the fall of the 2011 pulling season, the truck finally was done and ready to make its debut.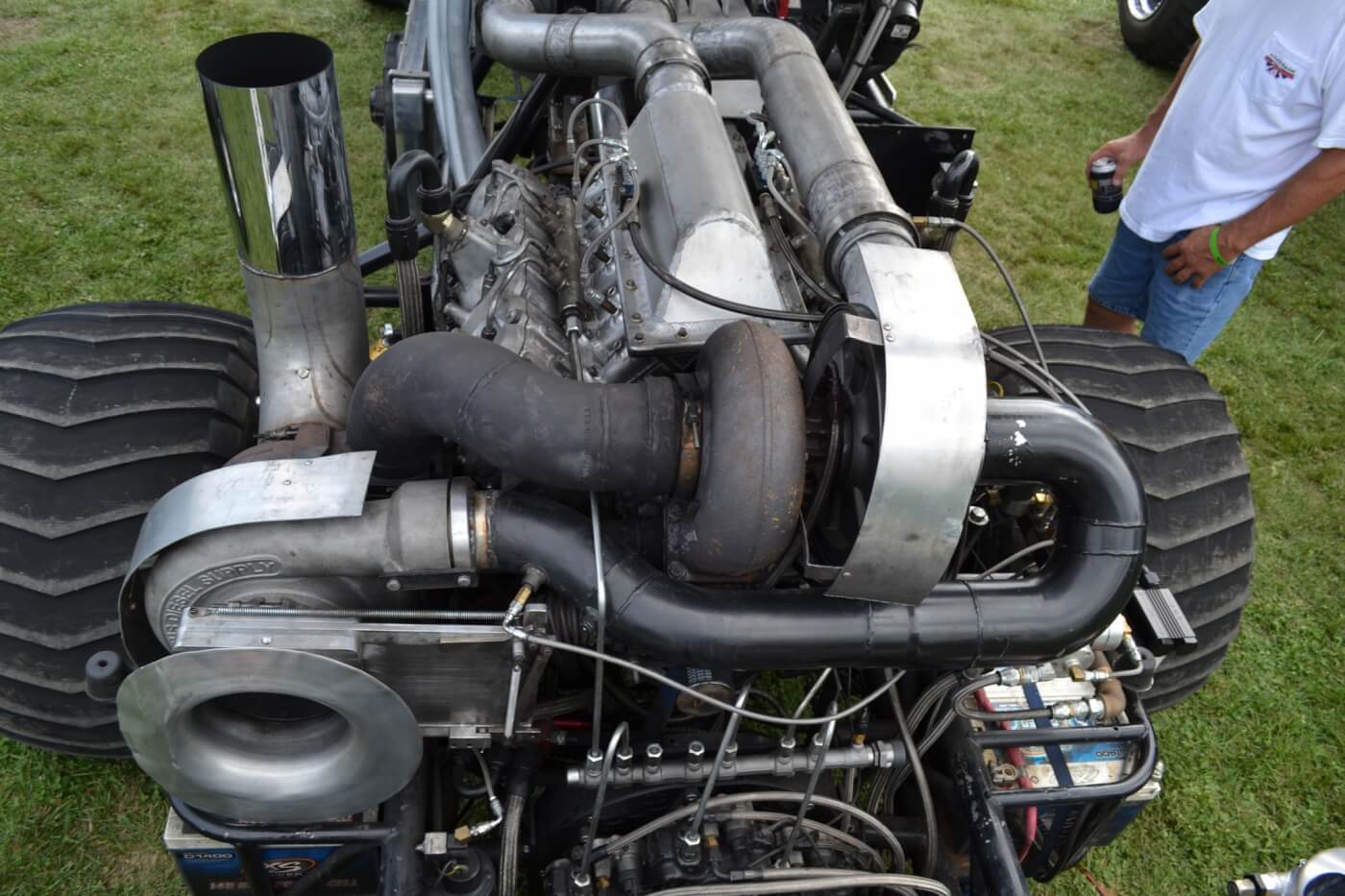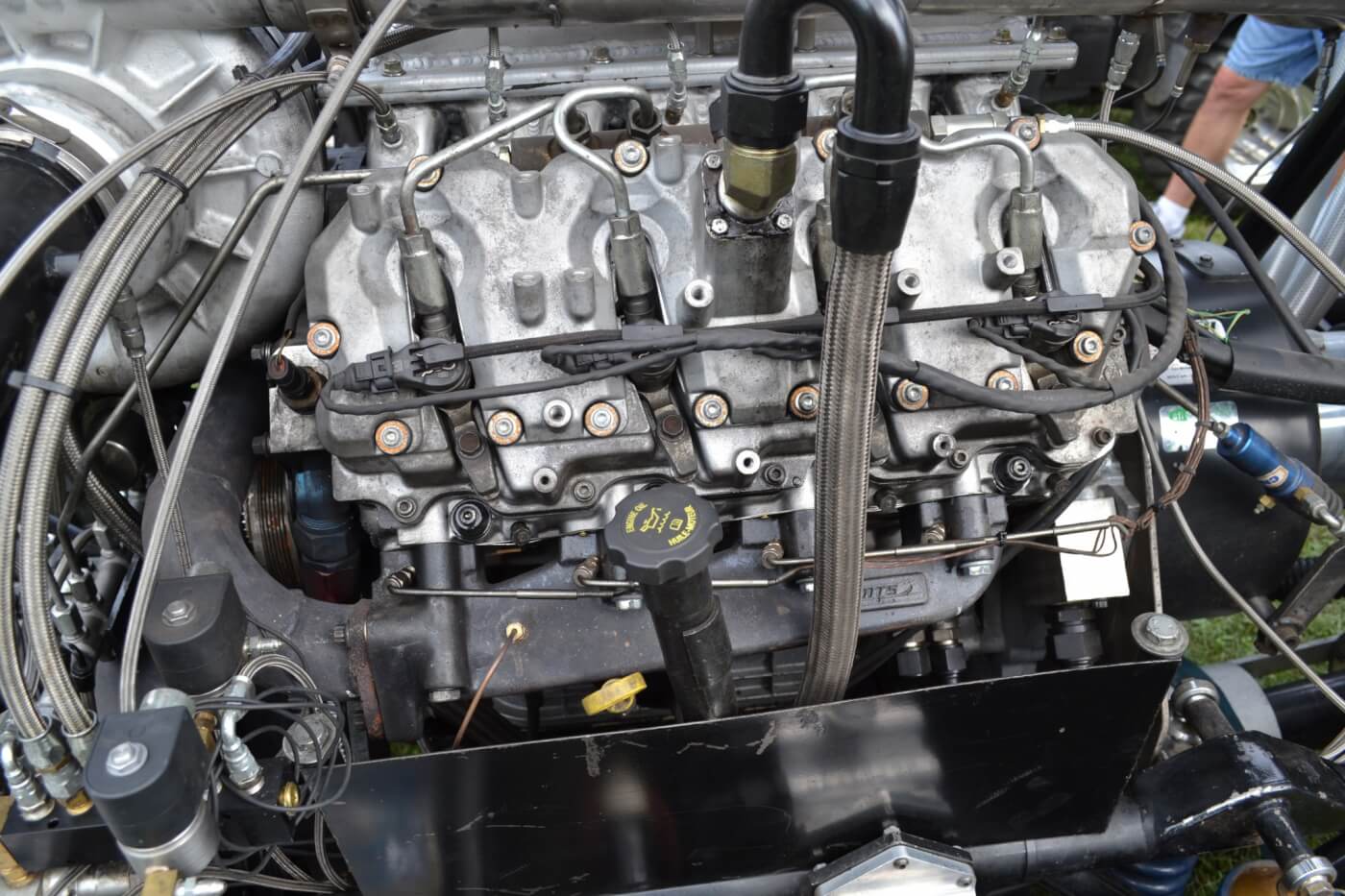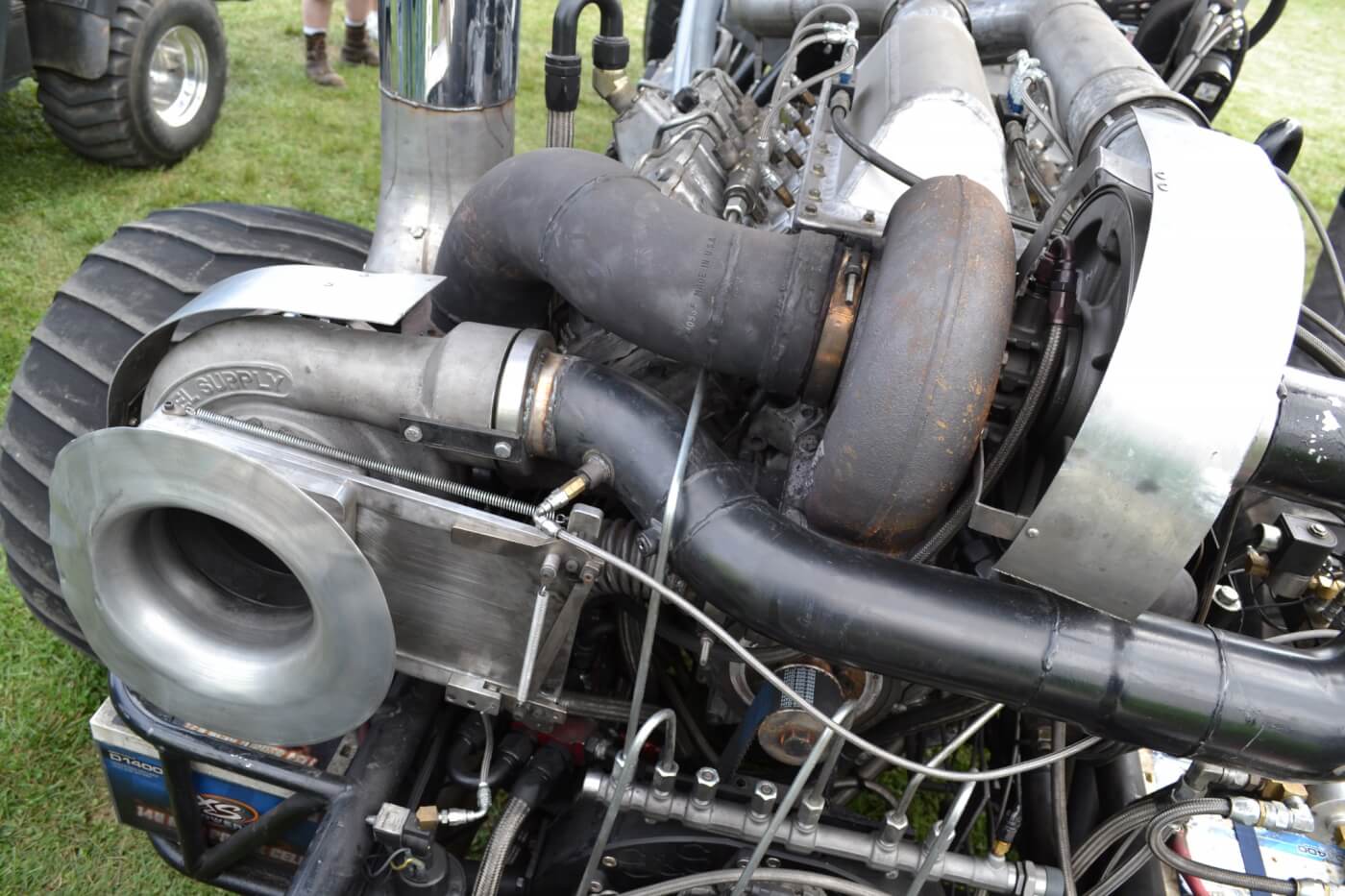 FIRST TRY A SUCCESS
"We were pretty far down on power compared to a lot of the trucks that were out there when we started," recalls Kyle. "Heck, I was even running EFILive to tune the truck." With about 1,600 horsepower (some 500 hp less than the competition) Kyle was doing okay, but he knew changes would have to be made if he was to keep competitive. Out of the 10 to 15 pullers that show up on any given day for the Super Stock class, Kyle had his share of top five finishes, including a number of seconds and thirds. Beating out 70 to 80 percent of the field gave him the motivation to continue with his unique setup, along with the confidence that sooner or later his truck would come out on top.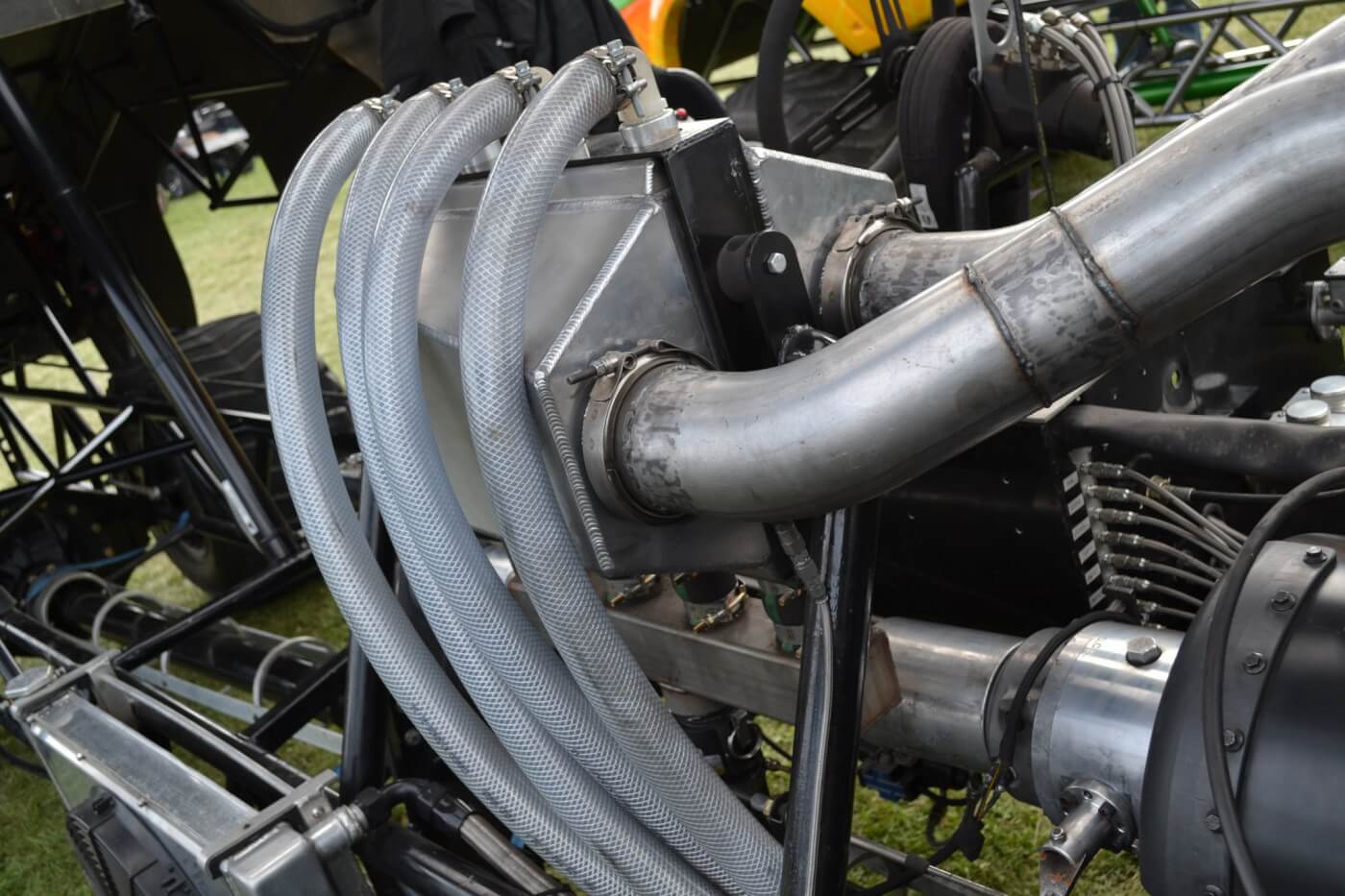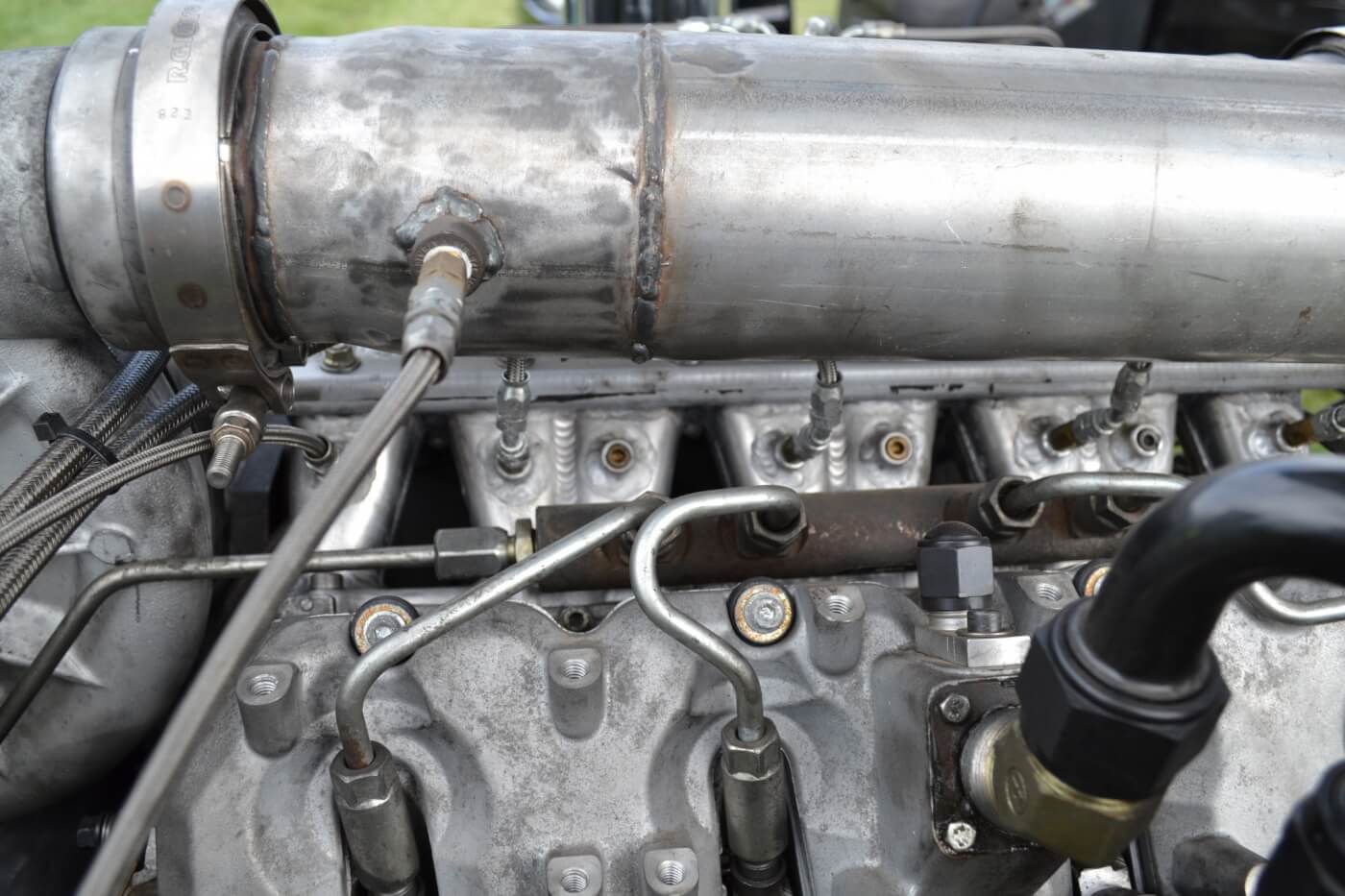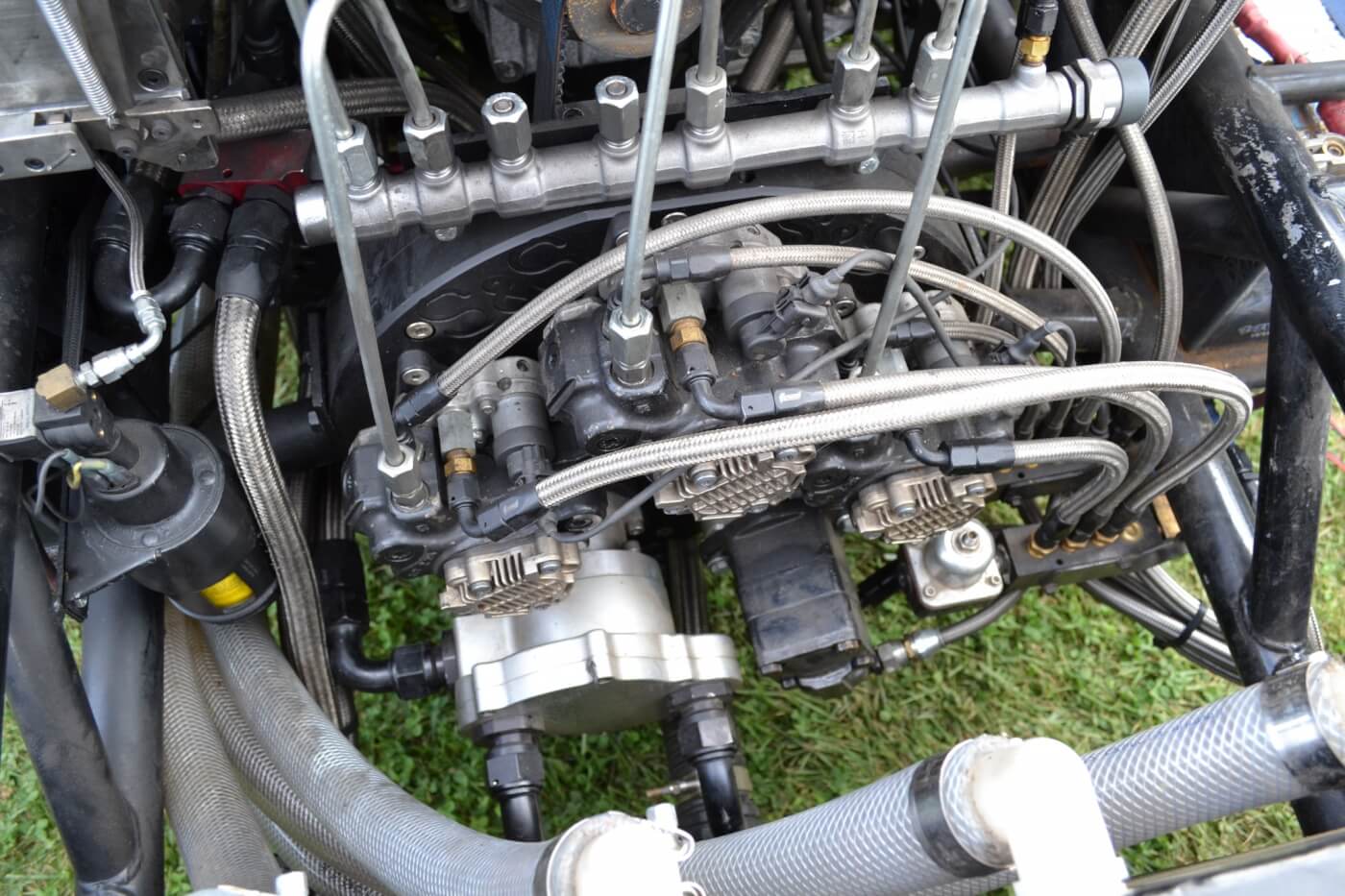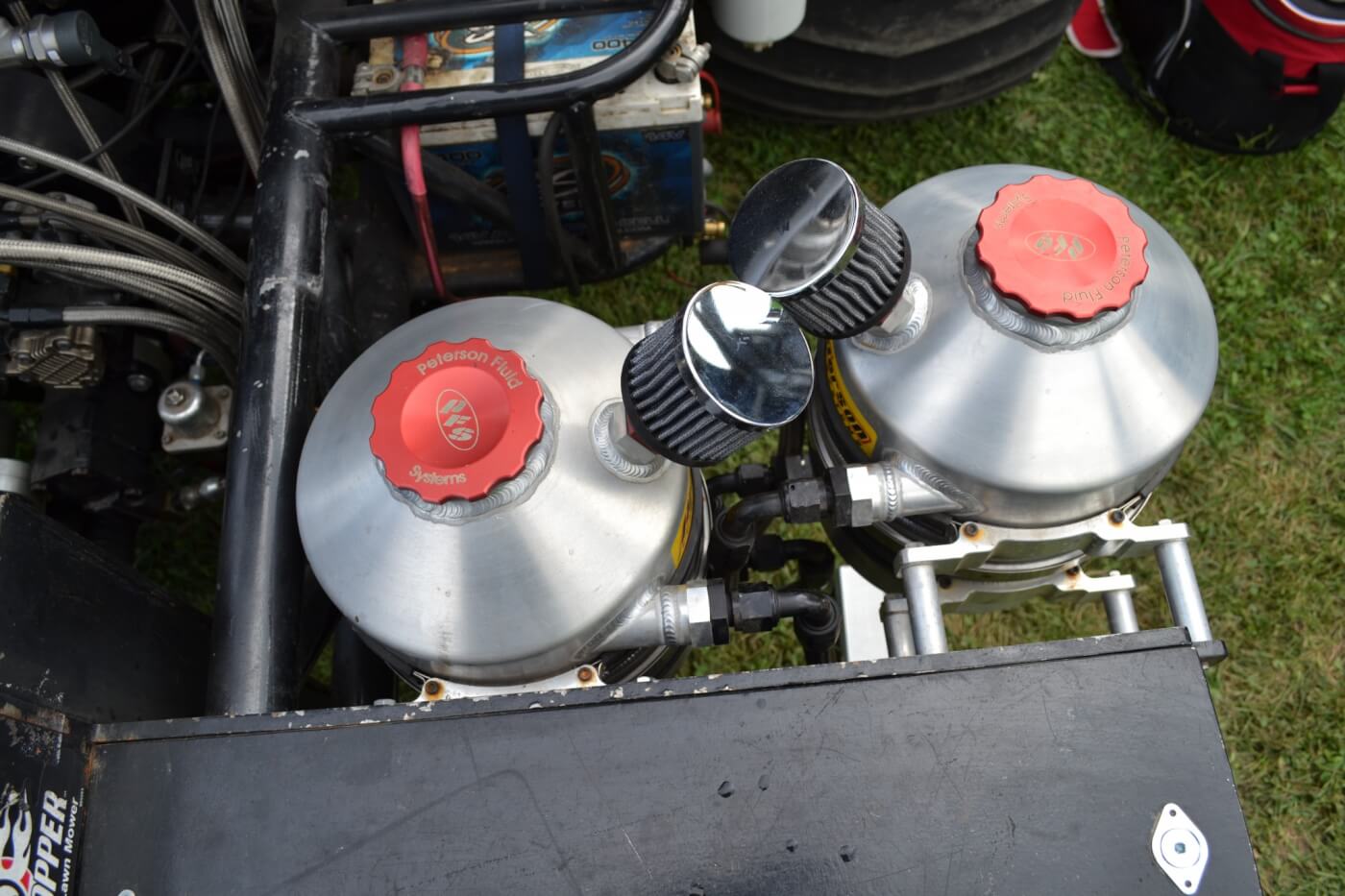 TWEAKING THE MONSTER
In the last couple of seasons, Kyle's made a number of changes that has upped his game (and power levels) dramatically. Pushing more than 2,200 horsepower, Kyle's engine is still based on a 2011 LML block, but now has a larger turbo setup, AFO cam, different cylinder heads, and a Bosch Motorsport stand-alone engine management system that helps him generate more than 600 hp over his previous combination. Tuned by Kyle himself, the aftermarket computer is a big help in making power beyond 5,000 rpm. Leaving the line at 6,200, Kyle's screaming Duramax could now put down the power right off the line, and keep the rpm up down the track to avoid the low-rpm cylinder pressure that breaks parts.
"Leaving the line at 6,200 rpm with more than 2,200 horsepower and over 3,000 lb-ft. of torque."
So how has Kyle's new combination fared? Well, the competition is as tough as ever, but this past year Kyle had a number of top three finishes, including a win at a Wisconsin PPL pull, and a second place at the ultra-competitive Rudy's Diesel event in October. Kyle's win was also the first time a common rail-powered rig (Ford, Dodge or GM) has ever won an event in the Super Stock class. Not one to stay put, Kyle has made even more changes for the 2015 year, including adding a fourth CP3 pump and filling the block.
While the competition is still as tough as ever, Diesel World congratulates Kyle on daring to be different and giving GM and Duramax fans a machine to root for in the truck pulling's toughest class. With the drive to win and an innovative mindset, Kyle's sure to be a tough-as-nails competitor in years to come. DW