Budget-minded drag racers have always had a knack for getting the most out of readily available engines with reasonable performance potential. And savvy gearheads have always had ways of building their own components rather than paying someone else to do it. Steven Davis is one such customer. Smart parts hunting, the ability to fabricate and a well-rounded set of wrenching skills have all contributed to his '95 Ford F-350 churning out six-second, eighth-mile passes. The best part? The original 7.3L Power Stroke still sits between the frame rails.
"The 7.3L ain't no powerhouse, but it's hard to beat. There's no school like old school." —Steven Davis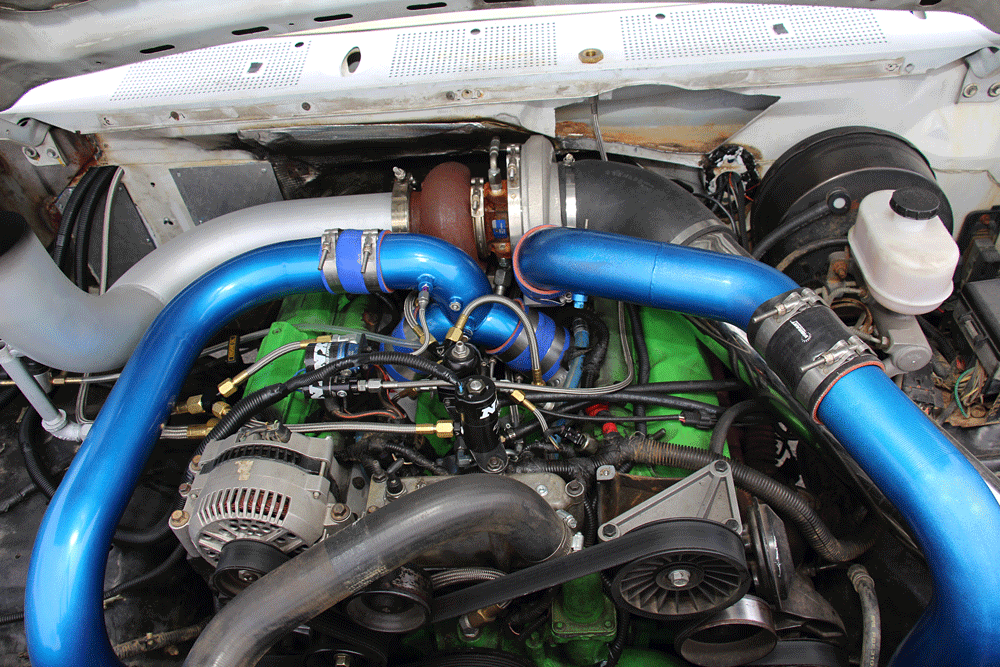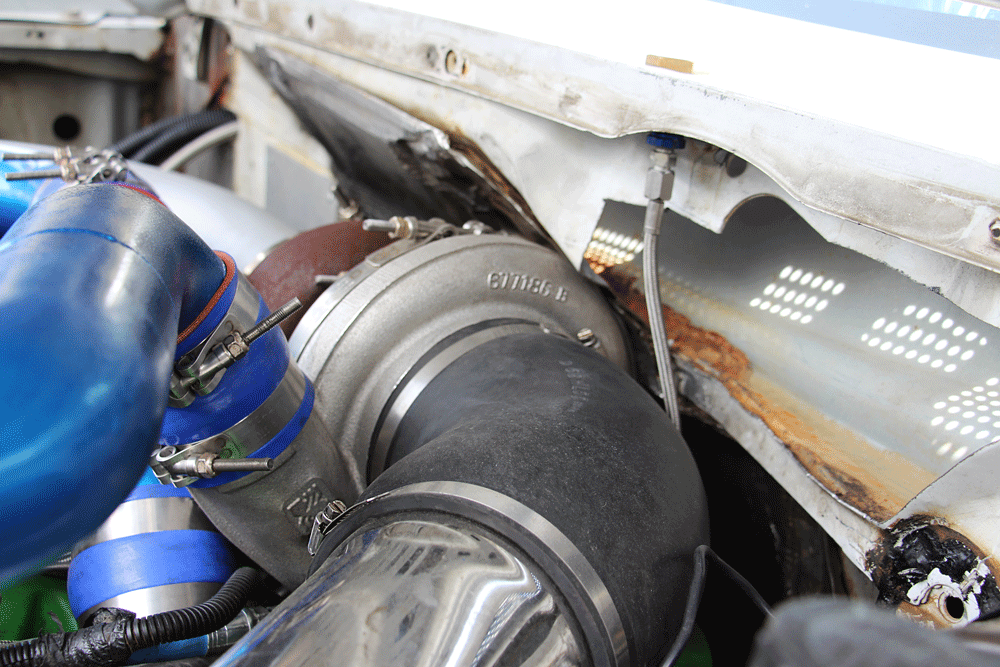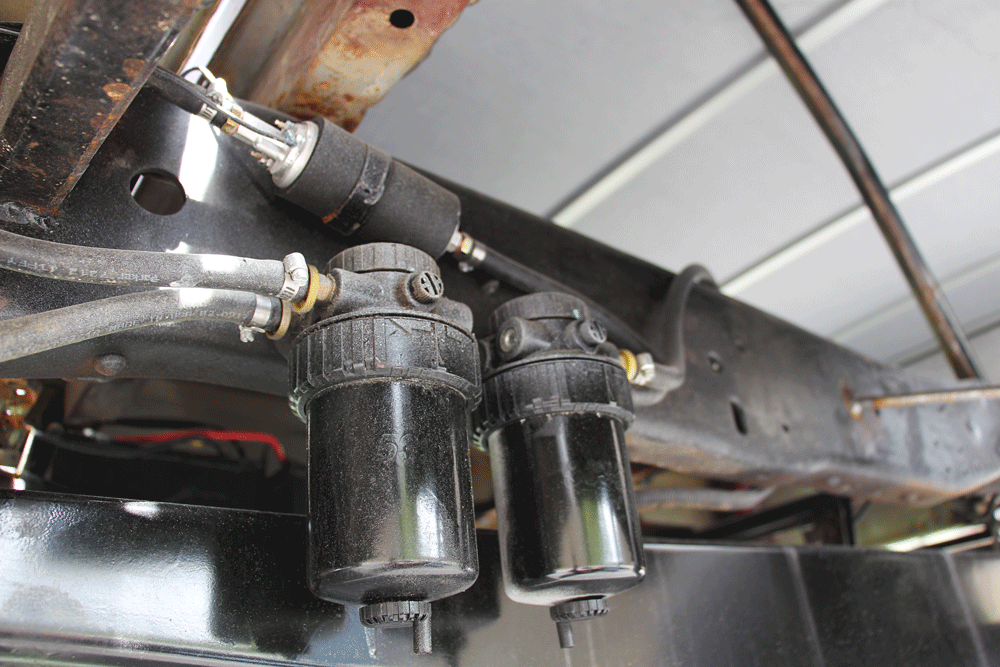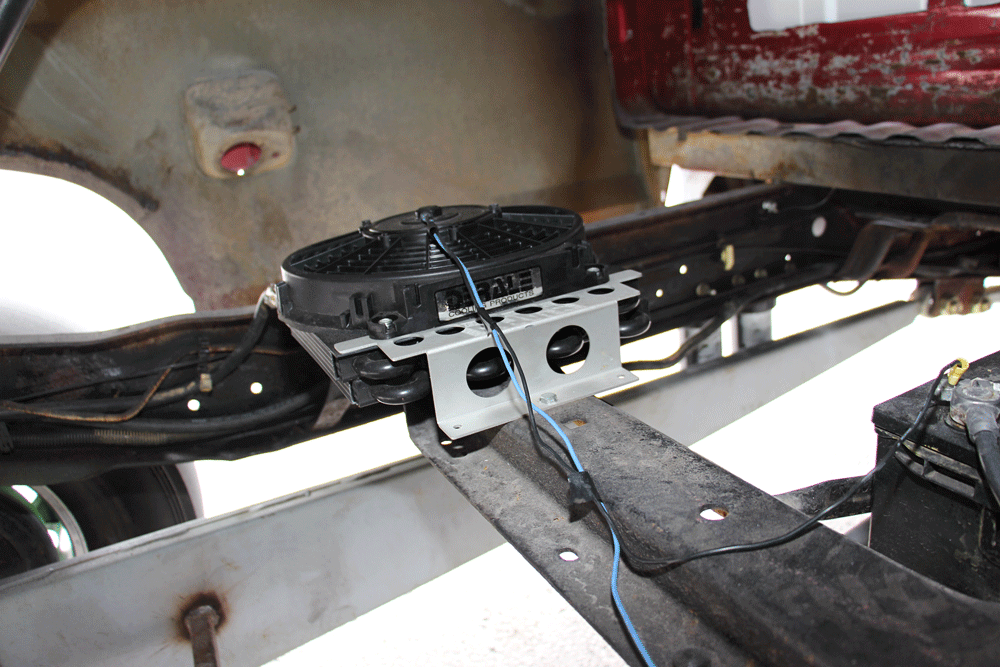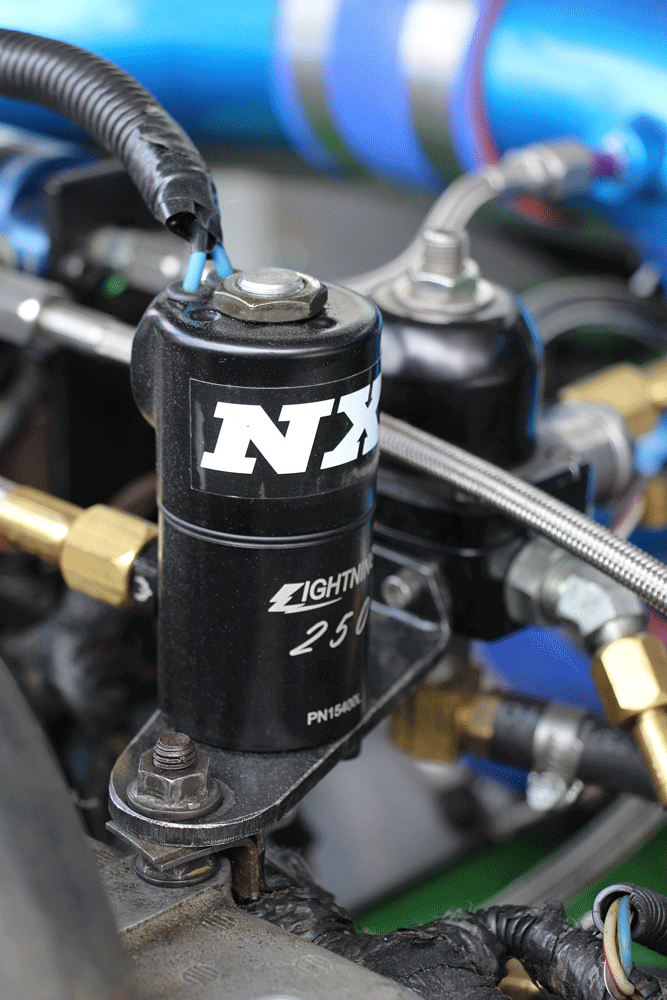 Bought for just $700, Steven's initial goal for the truck was to put together an E.T. Bracket Class candidate. What he didn't plan on was the truck running low eights almost immediately, followed by high sevens within the first year of ownership. You could say it snow-balled from there.
"We'd make a change, and then go to the track on Friday night," he told us. "If the truck went faster, we'd leave it alone—and if it went slower, we'd pull it back off." It rarely went slower….
367,000 Miles
As proof that some 7.3L Power Strokes just won't die, the 21-year-old, 444ci V-8 under the hood has 367,000 miles on the clock. To date, it has shown no signs of giving up, either. Regularly exposed to 4,000-rpm and 70 pounds of boost, a set of Dyno Proven beehive valve springs are employed to eliminate valve float and valve creep. Chromoly pushrods from Smith Brothers are also utilized, along with a set of ARP head studs that Steven threaded in one at a time.
Fuel, Oil, Tuning
Big-power production called for big injectors, so a set of Stage 3 units from the nearby Full Force Diesel were installed. The hybrid injectors flow 300cc and feature 200-percent nozzles. A Dyno Proven Honey Badger Sr. high-pressure oil pump keeps ample injection-control pressure (ICP) on tap, and Steven built his own fuel supply system—which incorporates a Walbro pump—to keep the fuel side of the HEUI injectors happy. Dyno Proven custom PCM tuning ties everything together, and an eight-position F8 chip from DP-Tuner is used to navigate through the tunes.
Box Turbo and Nitrous
The proven BorgWarner S467.7 turbo is positioned at the rear of the lifter valley thanks to a T4 mounting kit from Irate Diesel Performance. Irate's intercooler pipes, three-inch intake plenums, and stainless-steel up-pipes are also utilized. Adding even more air into the equation is a two-stage, progressive Nitrous Express system, which is activated immediately after the truck launches. On the dyno, Steven's nitrous system added an extra 180hp to the truck's fuel-only numbers.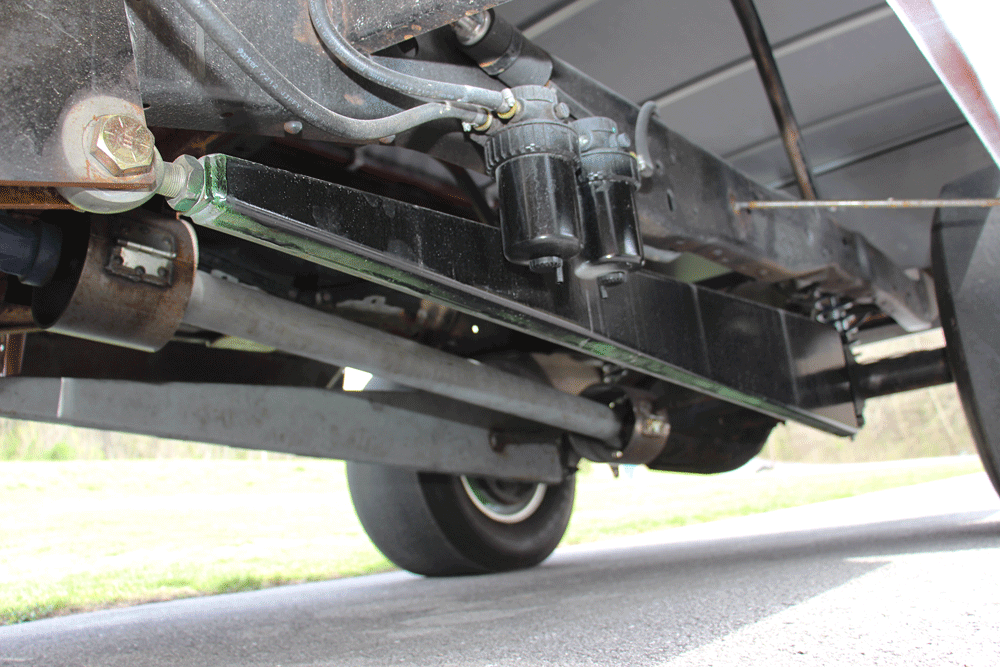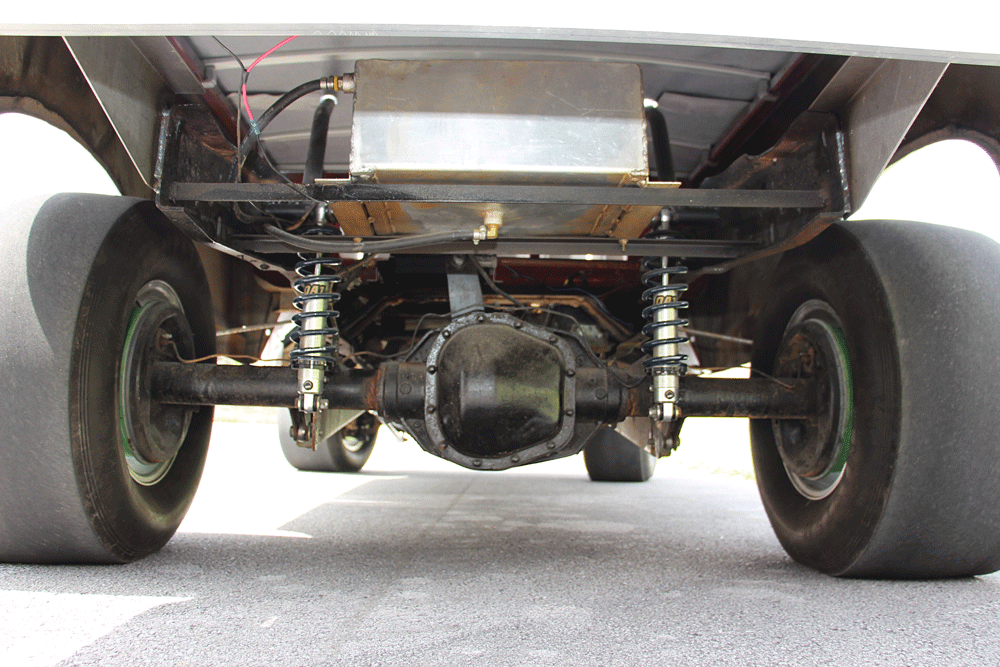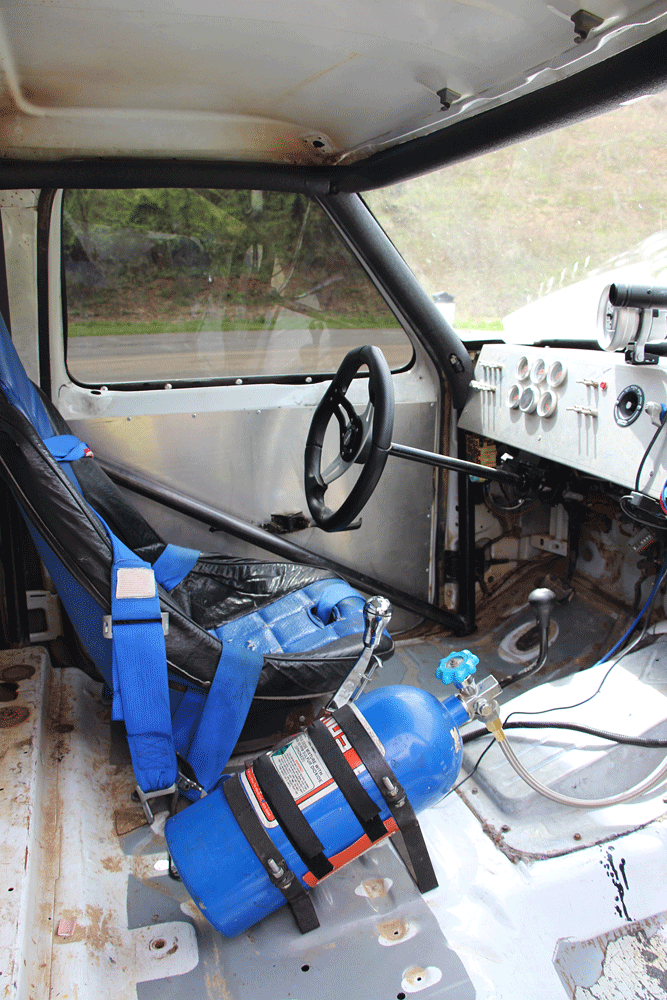 Stock E4OD
Believe it or not, Steven believes the E4OD in his F-350 is a stock automatic. It hasn't skipped a beat since he purchased the truck, hence going untouched up to this point. The one upgrade it has seen is the addition of an unidentified (and free) triple-disc torque converter, and the only repair it's received is a replacement (stock) input shaft. How does he get away with it? For starters, the truck's light curb weight of 5,450 pounds makes life much easier on the transmission, and spending most of its time in the eighth-mile as opposed to the quarter-mile makes its time spent in overdrive very brief. Still, the fact that it's survived more than 70 dyno pulls, and well over 500 drag-strip passes, is impressive to say the least.
"It's fun watching people lose to an old dinosaur." —Steven Davis
In an age of over-the-top, big-money builds, Steven's is a throwback to the grass roots, homegrown days of diesel performance. His setup is so simple it's surprising. In areas where money had to be spent—such as the injectors and turbo—it was. But in areas where something could be built, installed or improved upon—like the roll cage, traction bars, fuel cell and gutting of the truck—Steven did the work himself. The end result is a reliable, low-buck, lightweight OBS Ford that's a riot to drive. In the future, Steven plans to up-size to 350/200 injectors, add dual high-pressure oil pumps, spray a little more nitrous, and run the 6.70 Index class (10.50 quarter-miles). With a track record of going faster every time it's unloaded from the trailer, we don't see that being a problem. DW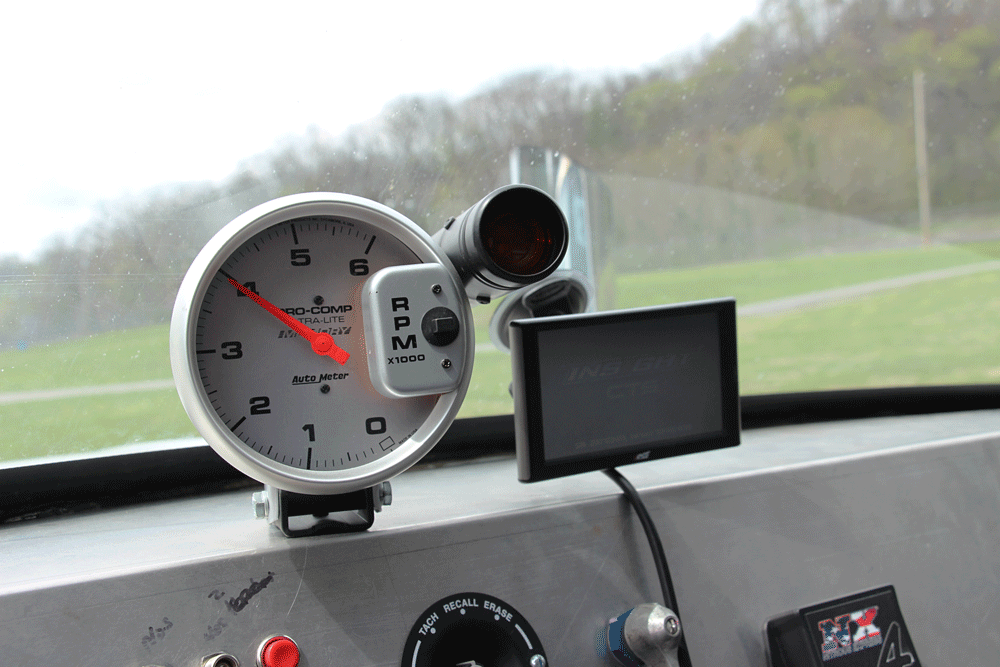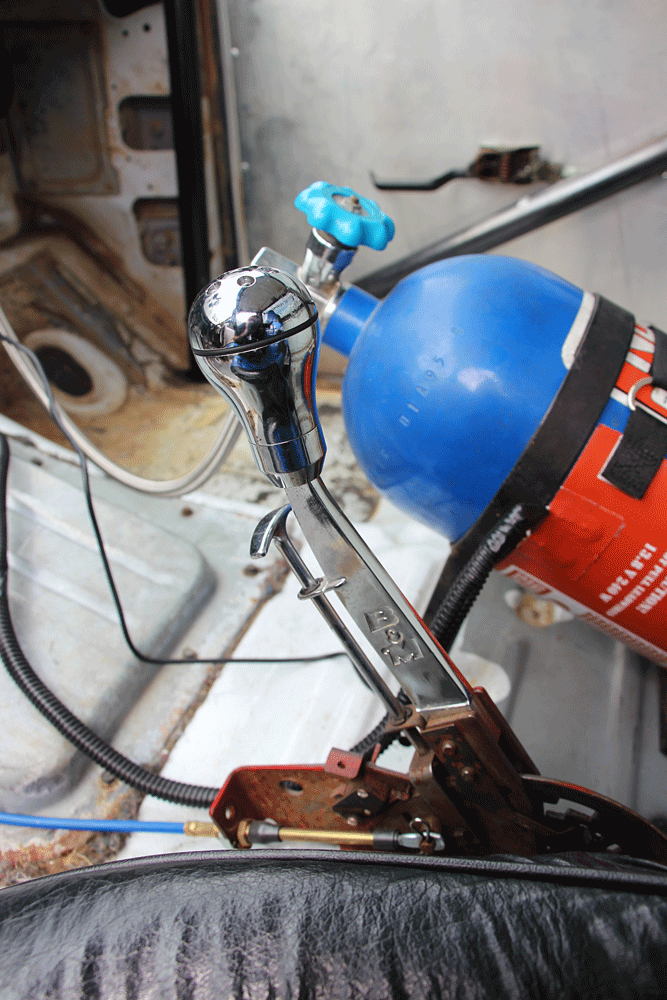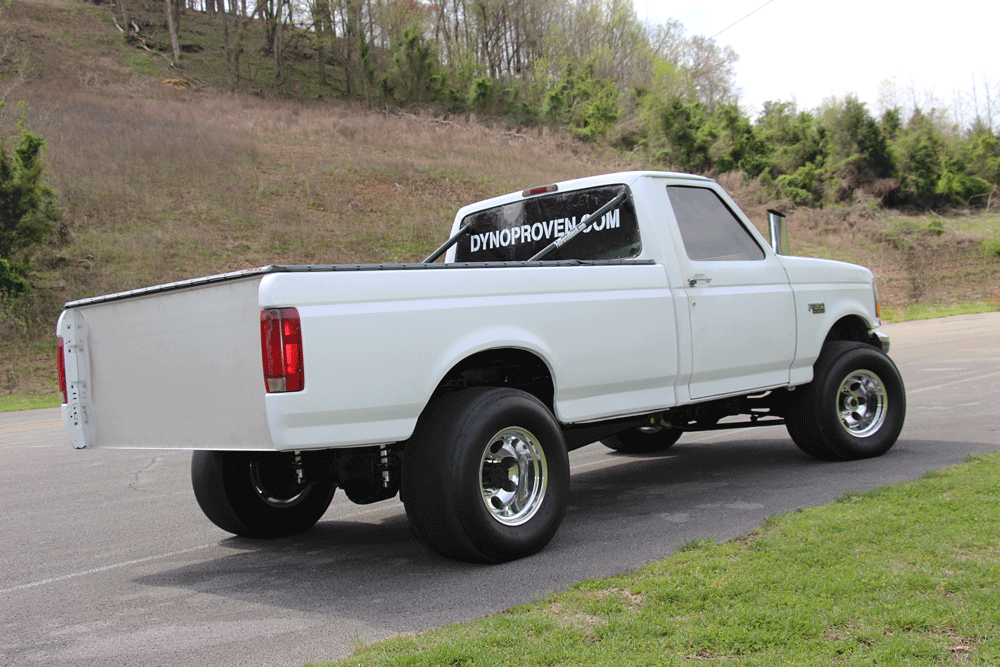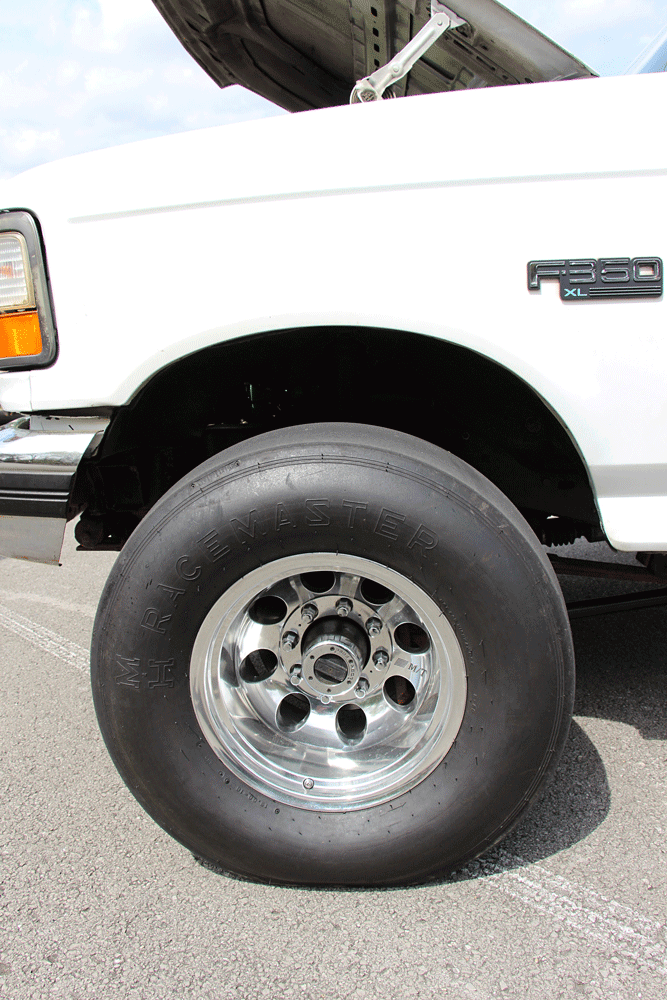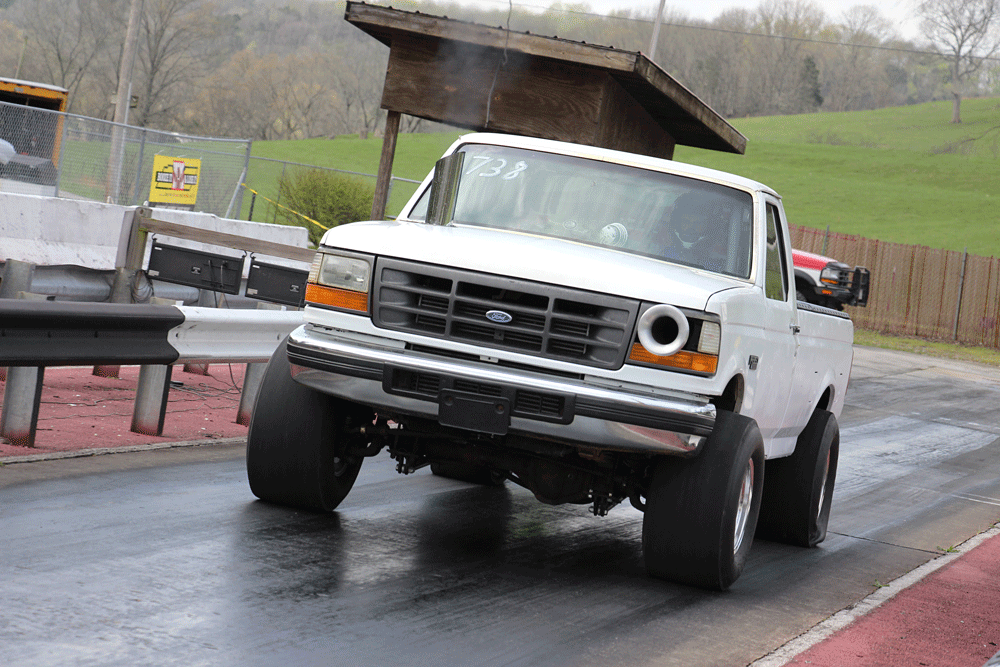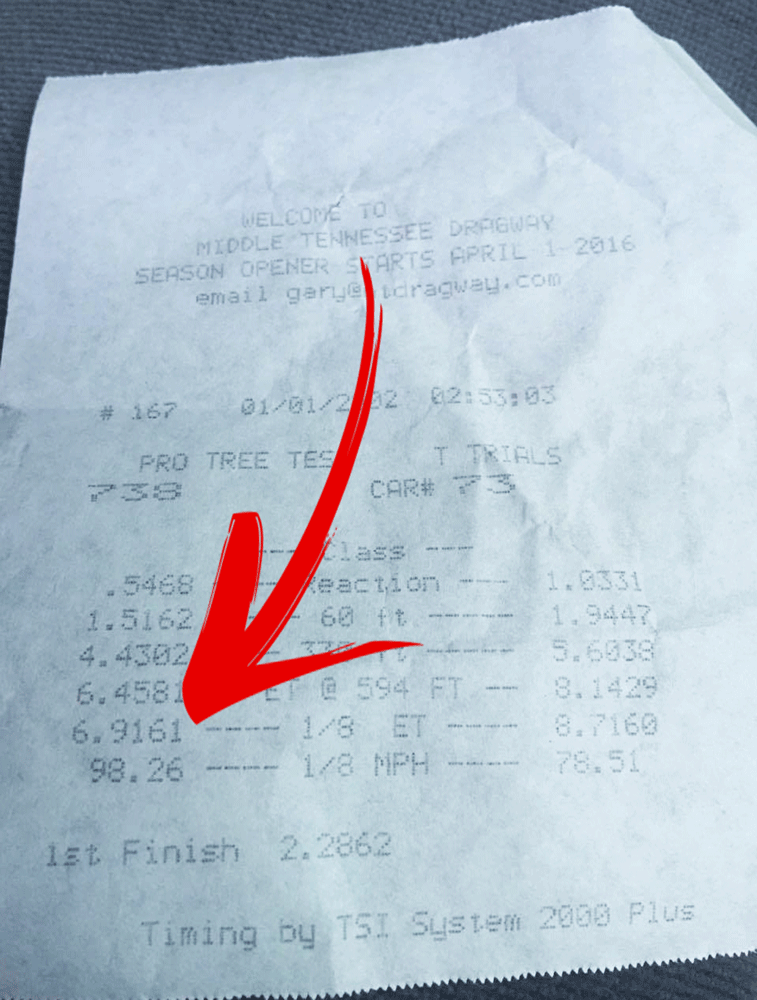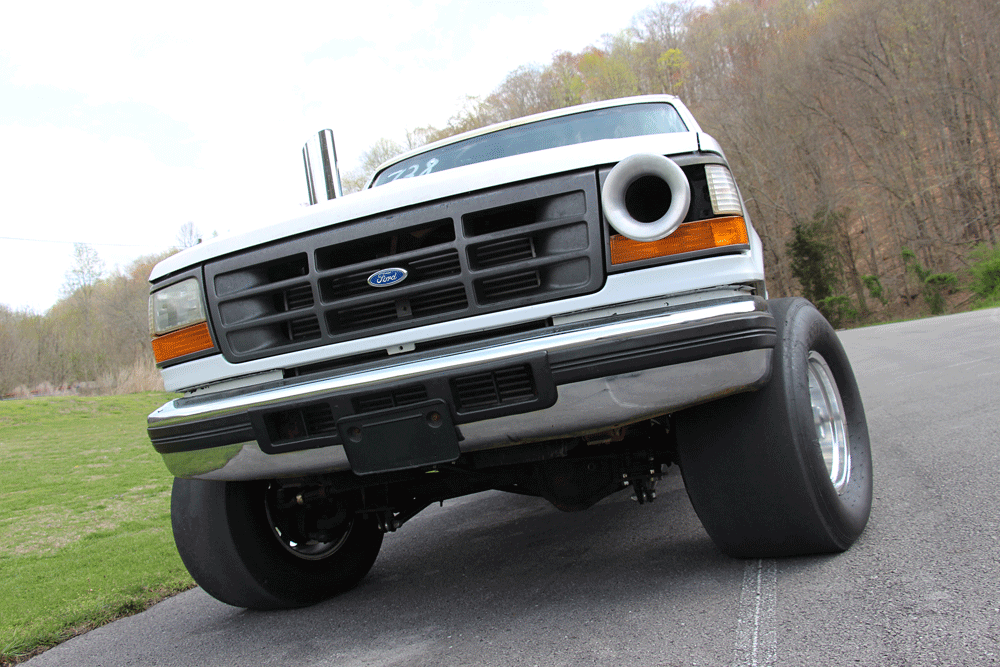 Specs
Year/Make/Model: 1995 Ford F-350
Owner: Steven Davis
Hometown: Woodbury, Tenn.
Odometer: 367,000 miles
Engine: 7.3L Power Stroke with ARP head studs; Dyno Proven beehive valve springs; Smith Brothers Chromoly pushrods
Fuel/Oil: Full Force Diesel 300/200 hybrid injectors; Walbro GSL392 lift pump with homemade fuel system; Fuelab regulator; Dyno Proven Honey Badger Sr. high-pressure oil pump
Turbo/Air: BorgWarner S467.7 FMW turbo; Irate Diesel Performance T4 mount; stainless-steel intercooler pipes; stainless-steel up-pipes; aluminum 3-inch intake plenums; plastic 6.0L intercooler
Injectable(s): Nitrous Express two-stage progressive nitrous system
Tuning: Dyno Proven via F8 DP-Tuner chip
Transmission: Stock E4OD with triple-disc torque converter
Horsepower: 861hp (dyno); 700+ hp (track)
Torque: 1,532 lb-ft (dyno)
Tires: 13.00×16 M&H Racemaster drag slicks
Wheels: 16×12 Mickey Thompson Classic III
Suspension/Steering: Leaf spring (front) with traction bars; QA1 coil-over shocks (rear) with tractions bars
Axles: Spartan locker (front); welded differential (rear); 3.55 ring and pinion