The independent front suspension (IFS) found under the front of the 2001-2015 GM Duramax trucks has always had the "rides like a Cadillac" reputation: offering a plush smooth ride and a tight, near car-like turning radius. While the system works well for ride quality and daily driving needs, when truck owners make changes like adding bigger wheels and tires, or adjusting the torsion bars to add a little height, the factory steering components will undergo stress and flex they just aren't designed to withstand. Most GM trucks came from the factory with 29-30-inch tall highway tread tires riding on narrow, lightweight 16-inch wheels so it's become pretty common to see owners swap out to 33-inch or larger tire and wheel combos to offer better all-terrain performance and enhance the truck's looks by adjusting the factory torsion bars to level it out.
While leveling or installing full suspension lift kits can make your truck more capable on and off road, the changes in steering geometry and additional steering weight from big heavy tires can put some serious strain on the factory IFS design. Flex and abuse on the OEM idler and Pitman arm assembly can lead to premature parts failure and some pretty serious slop in your steering. Along with abuse to the steering assembly, leveling out the truck by adjusting the torsion bars can offer a little harsher ride and put the factory upper control arms on a tough angle, making for added wear and tear on the ball joints and tie rod ends. While replacing the factory equipment with new hardware as it wears out can get that tight steering feel back, it does nothing to eliminate these reoccurring issues.
To help combat steering and front suspension woes in leveled and lifted applications, Dmax Store of Diamond Springs, California, created a complete Steering Package and Upper Control Arm kit to not only replace the stock problematic parts, but resolve any issues Duramax owners might see from running taller than stock and pushing heavy off-road tires. Specializing in the GM Duramax, Dmax Store has been offering top-of-the-line performance- and suspension-related products since 2004. Their Kryptonite Series can be purchased as individual parts or in complete packages based on each customer's needs and price range.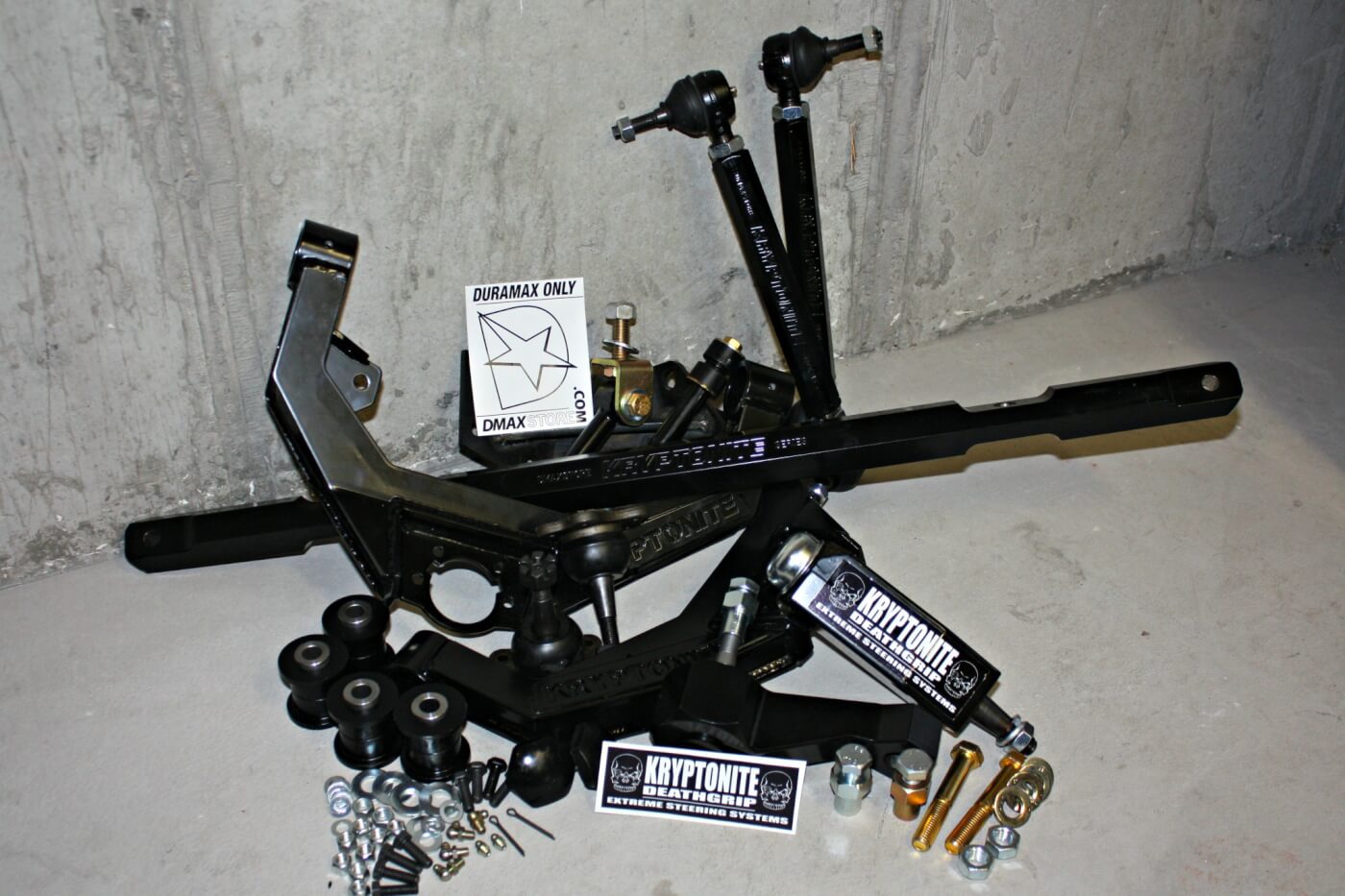 UPPER CONTROL ARMS
The laser-cut and boxed Upper Control Arms (UCA) have been engineered and developed to use an XD Series ball joint for added durability and will improve the ride quality of any height truck, including stock. These are the perfect replacements for the factory-stamped design whether you're after a better ride or just in need of new ball joints. Installation can be accomplished in an afternoon (although a professional realignment is required) and the final results should net noticeable improvements from the driver's seat.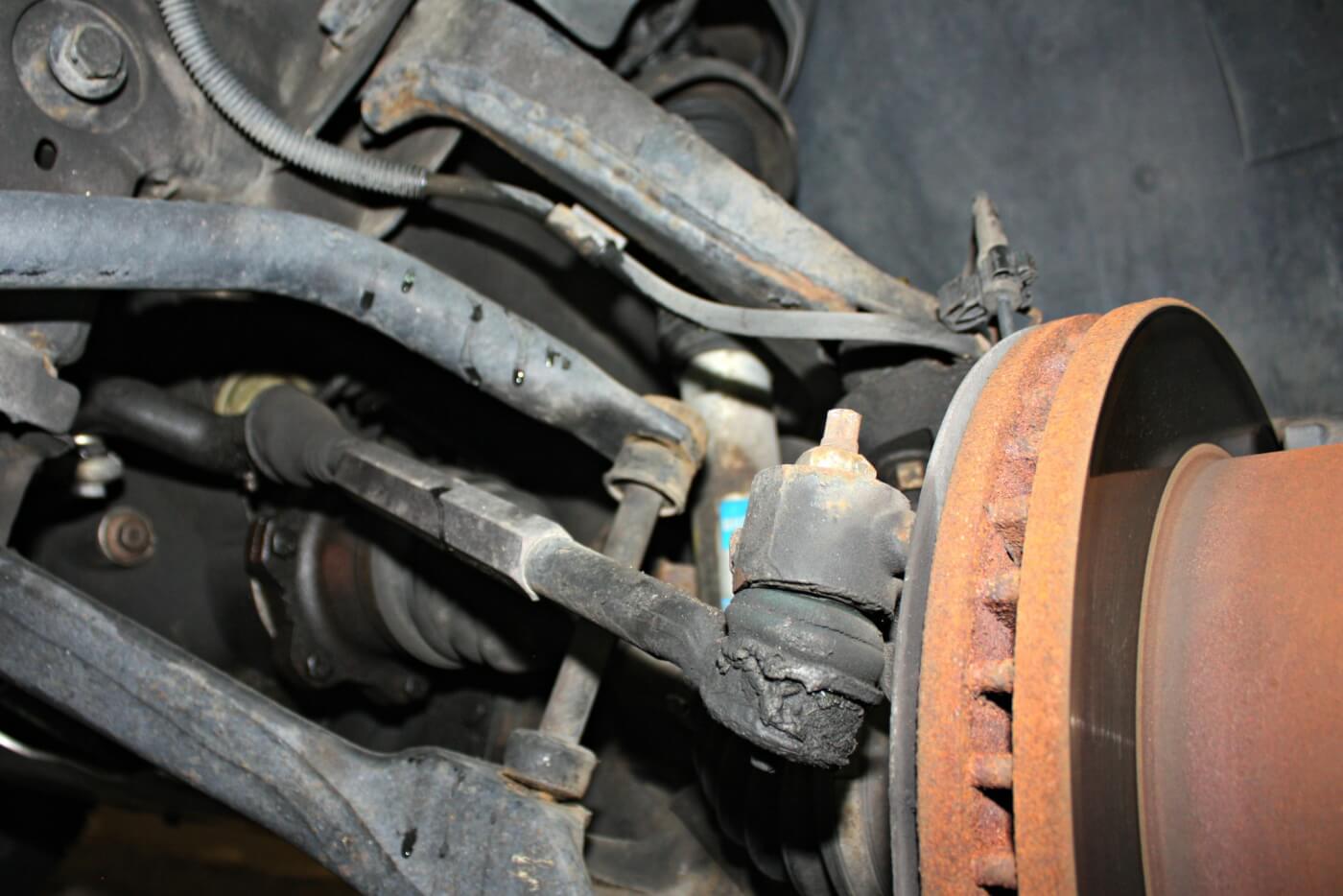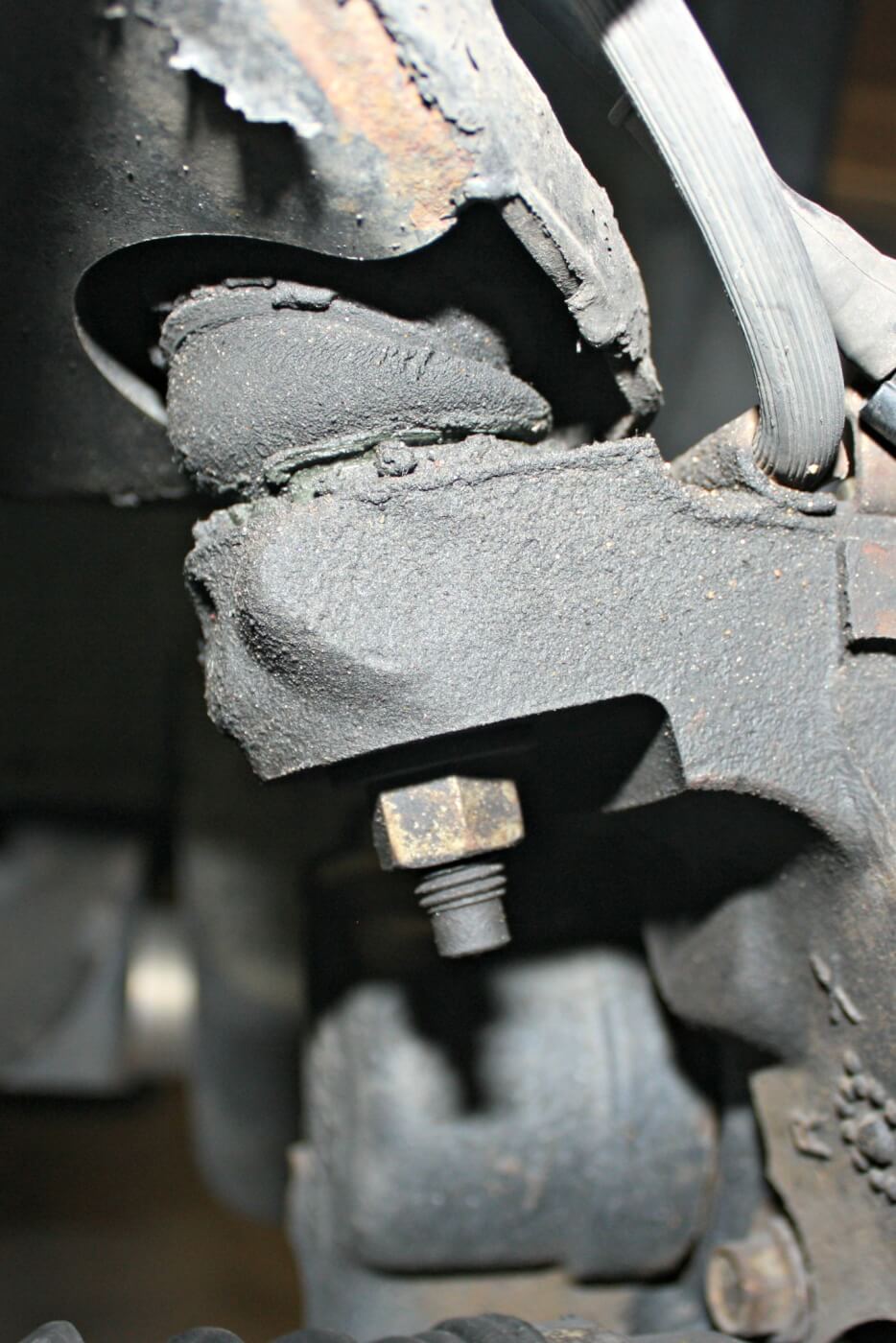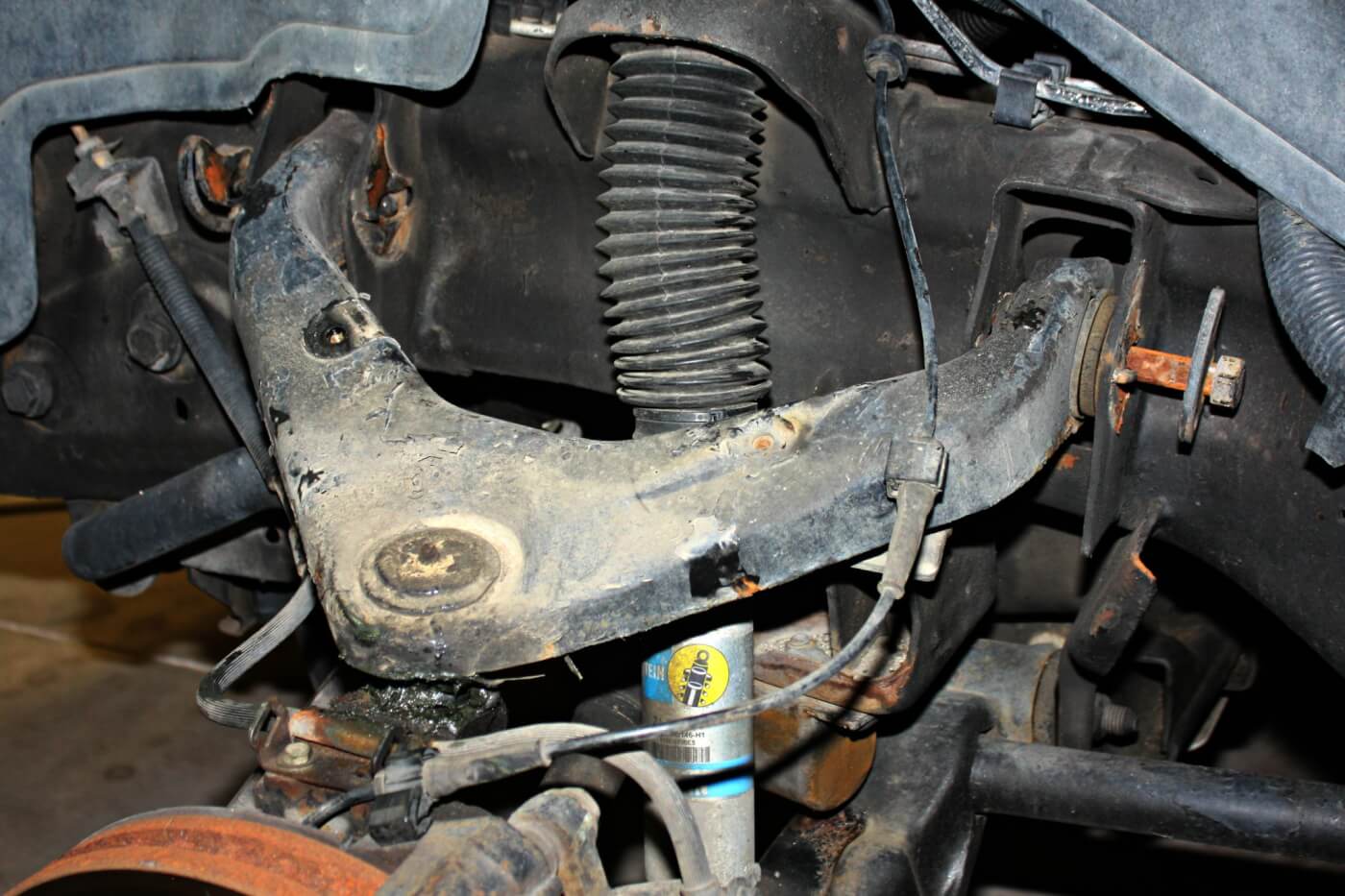 STAGE 3 STEERING KIT
The Kryptonite Stage 3 Ultimate Steering Package from Dmax Store offers beefy tie rods, a straight center link brace, Death Grip idler arm, Death Grip idler pivot, and idler bracket gusset. These parts replace the problematic stock pieces to add strength and durability to your 2001-2015 steering system.
The insanely strong center link replaces the factory curved unit that's prone to flexing and even breaking under heavy abuse while running in four-wheel drive. Even though it has a much sturdier design than the factory part, the straight link maintains OEM alignment and geometry, so there will be no issues with tire scrub when turning on hard surfaces. Kryptonite heavy-duty tie rods are matched up to aid front end strength and durability, making this package perfect for anything from average daily drivers to all-out competition-only trucks. Since the factory idler arm design can flex and wear out prematurely, it should also be replaced with a stronger double roller bearing idler arm and pivot designed by Dmax Store specifically for the Duramax application. These two parts, paired with the Kryptonite pivot arm gusset bracket that's welded to the frame, add extraordinary strength to the front end of the truck and will ensure that this upgrade is the last time you ever have to worry about worn-out and sloppy steering.
The entire Kryptonite lineup is engineered and built in the USA and backed by a lifetime warranty that's virtually unmatched in this industry. Dmax Store backs their parts regardless of the situation. You can level it, lift it, sled pull it, drag race it, or even wreck it. As long as you're the original purchaser of the parts, if you break one they'll replace it for as long as you own the truck. DW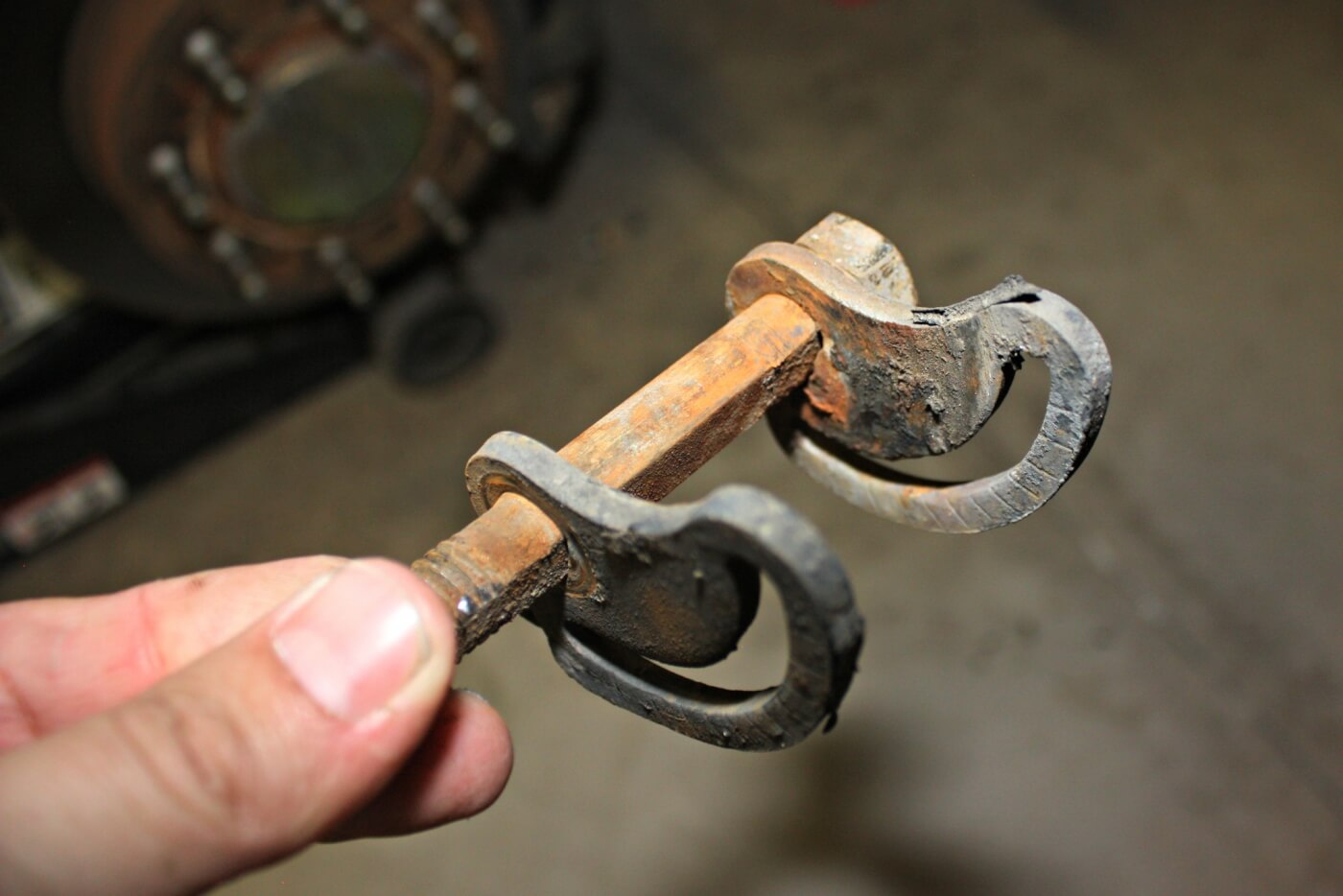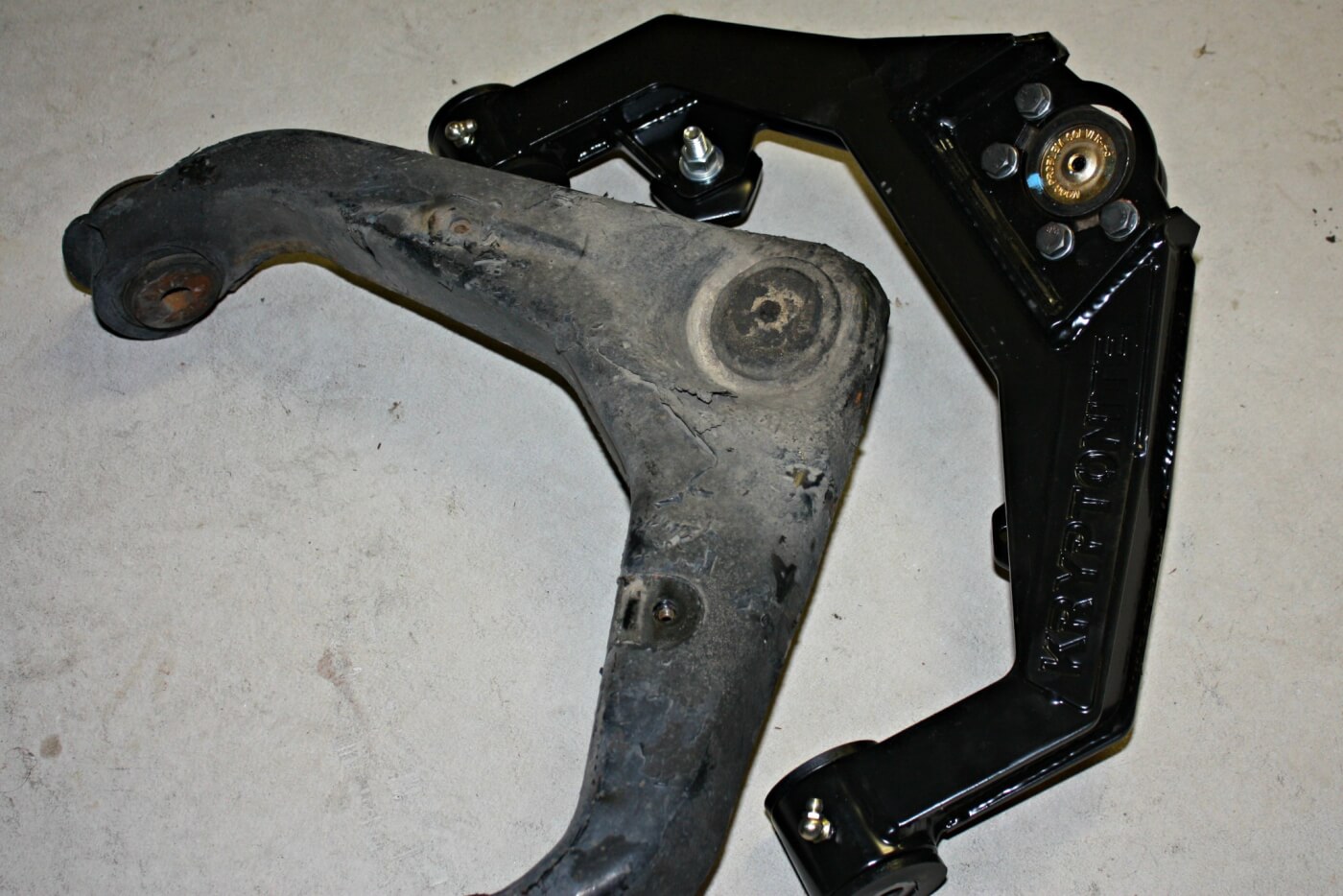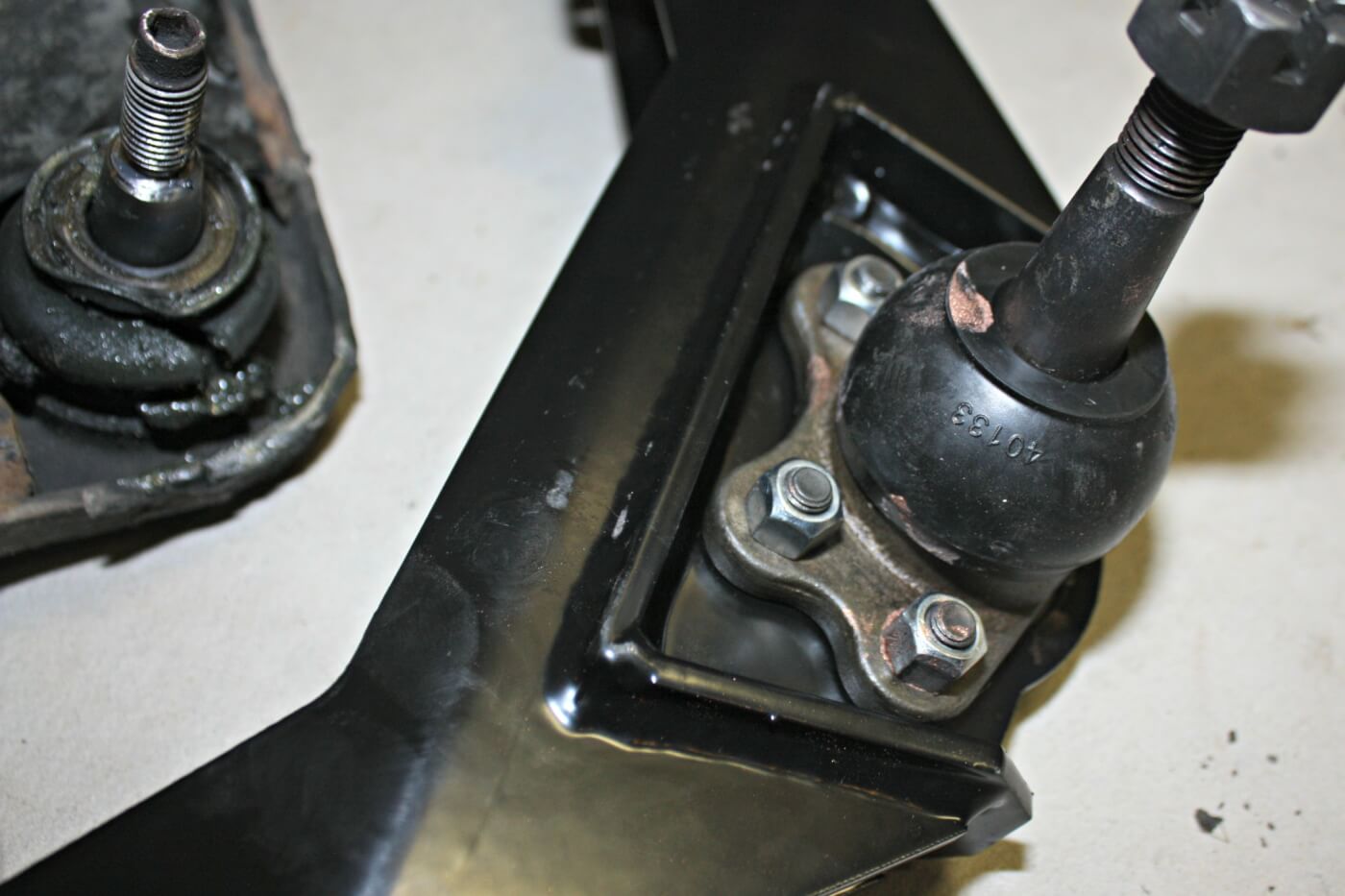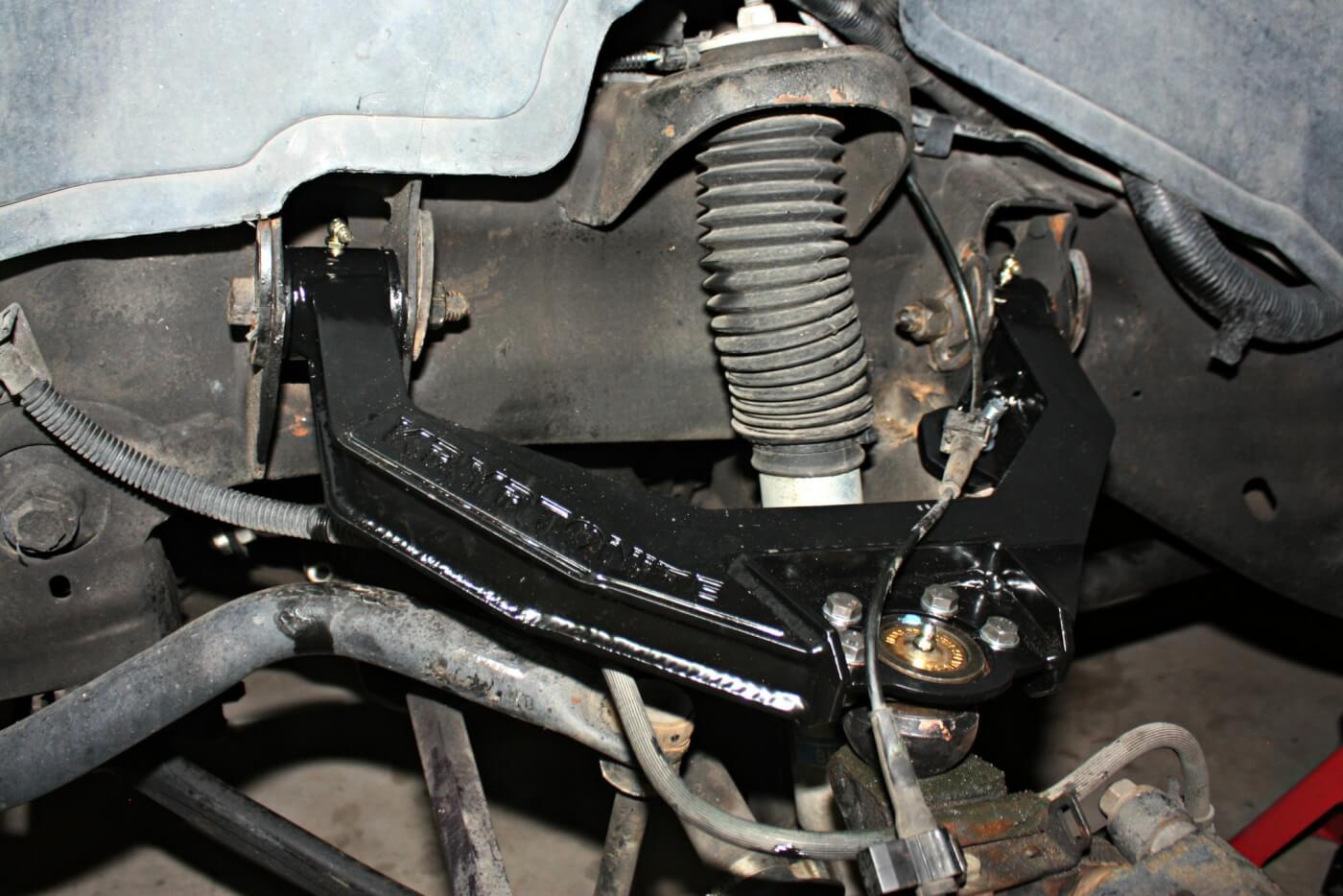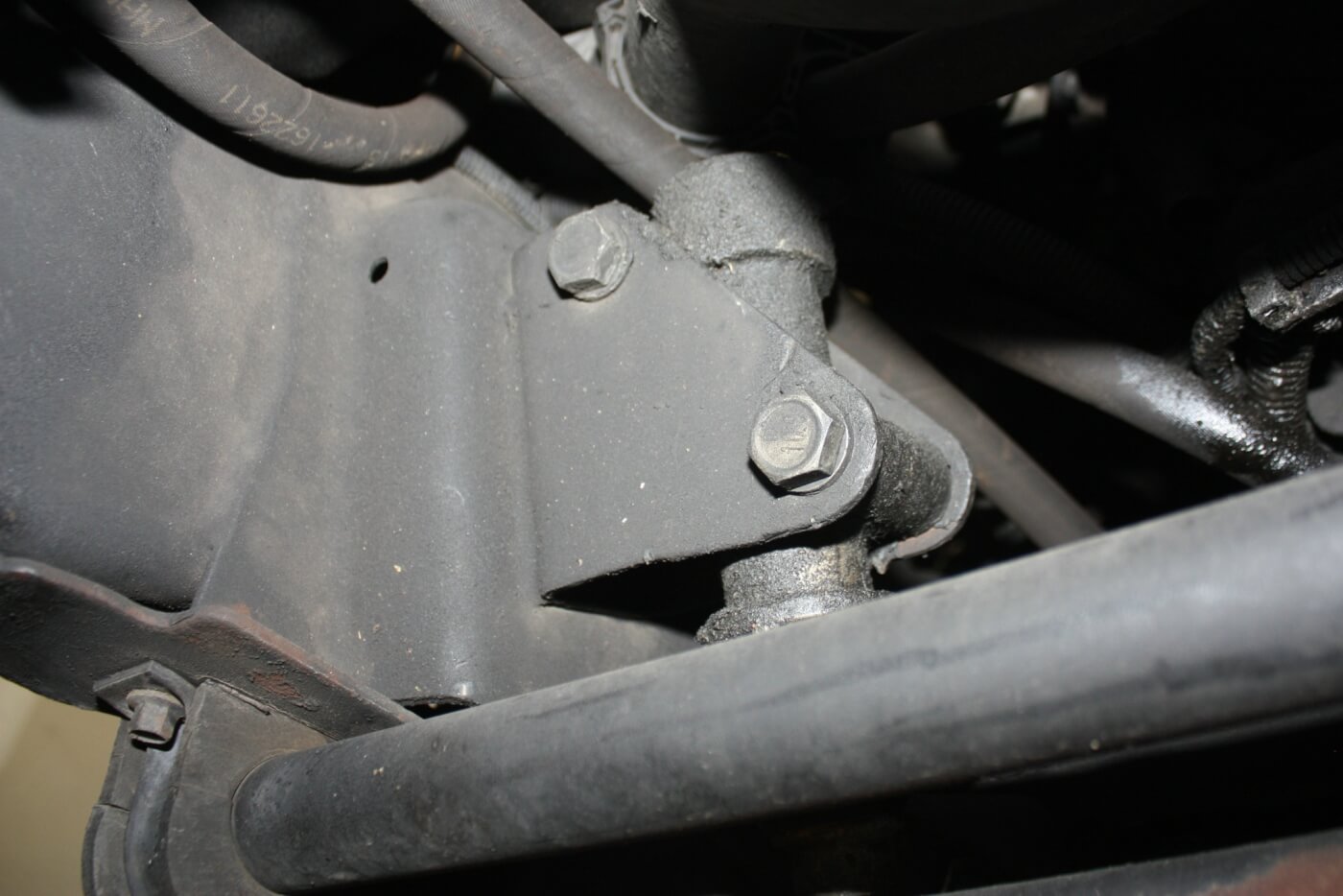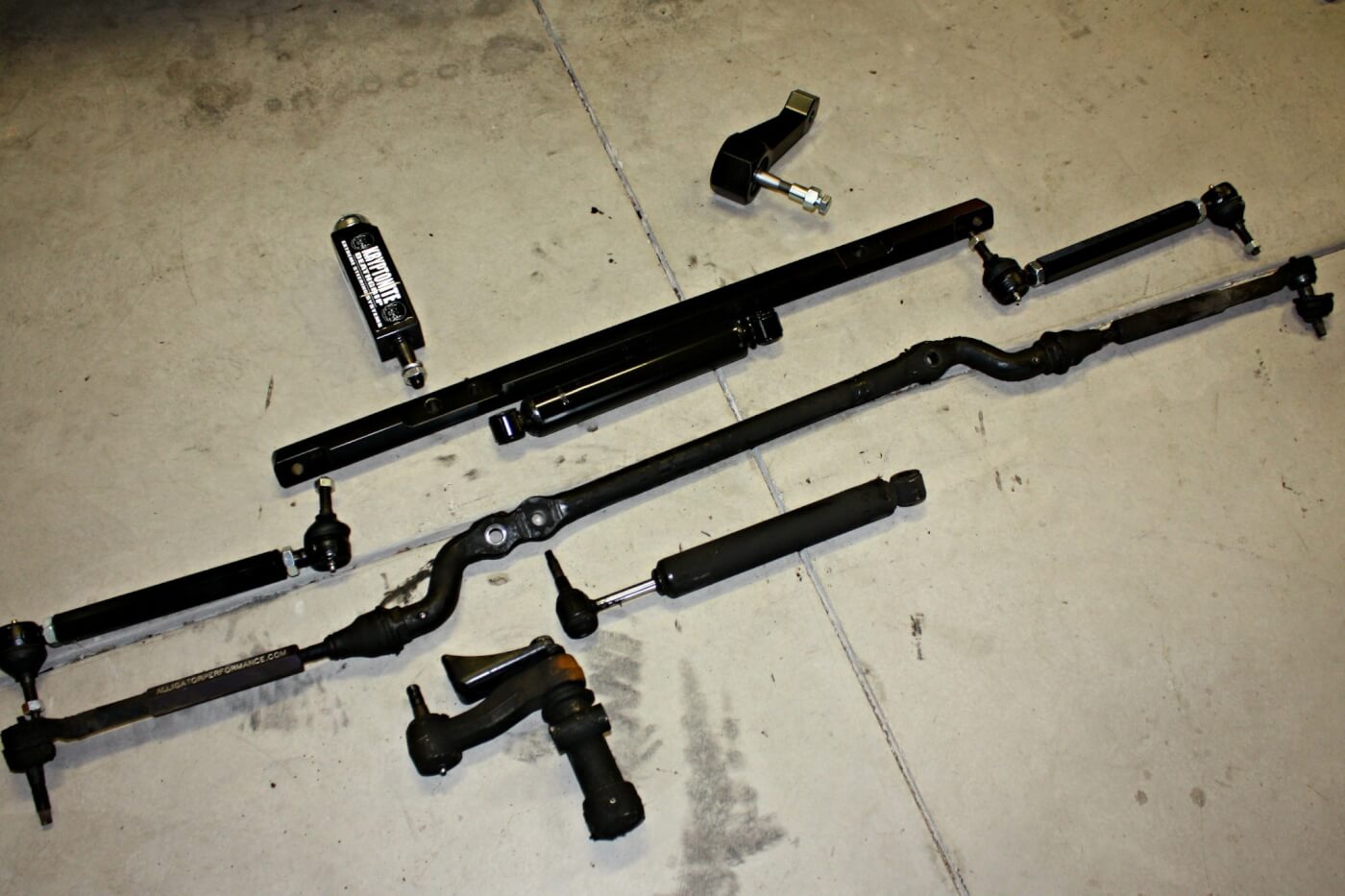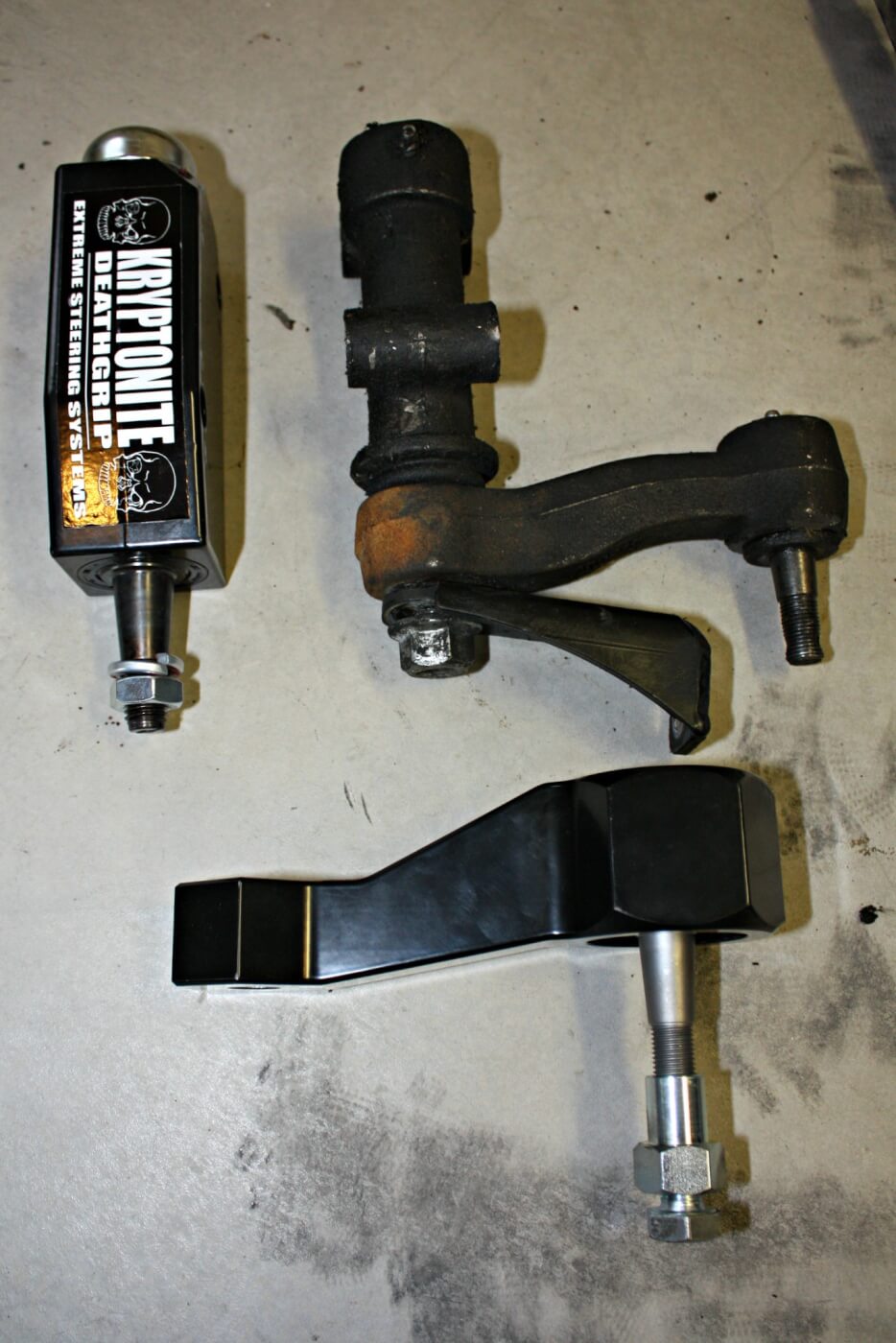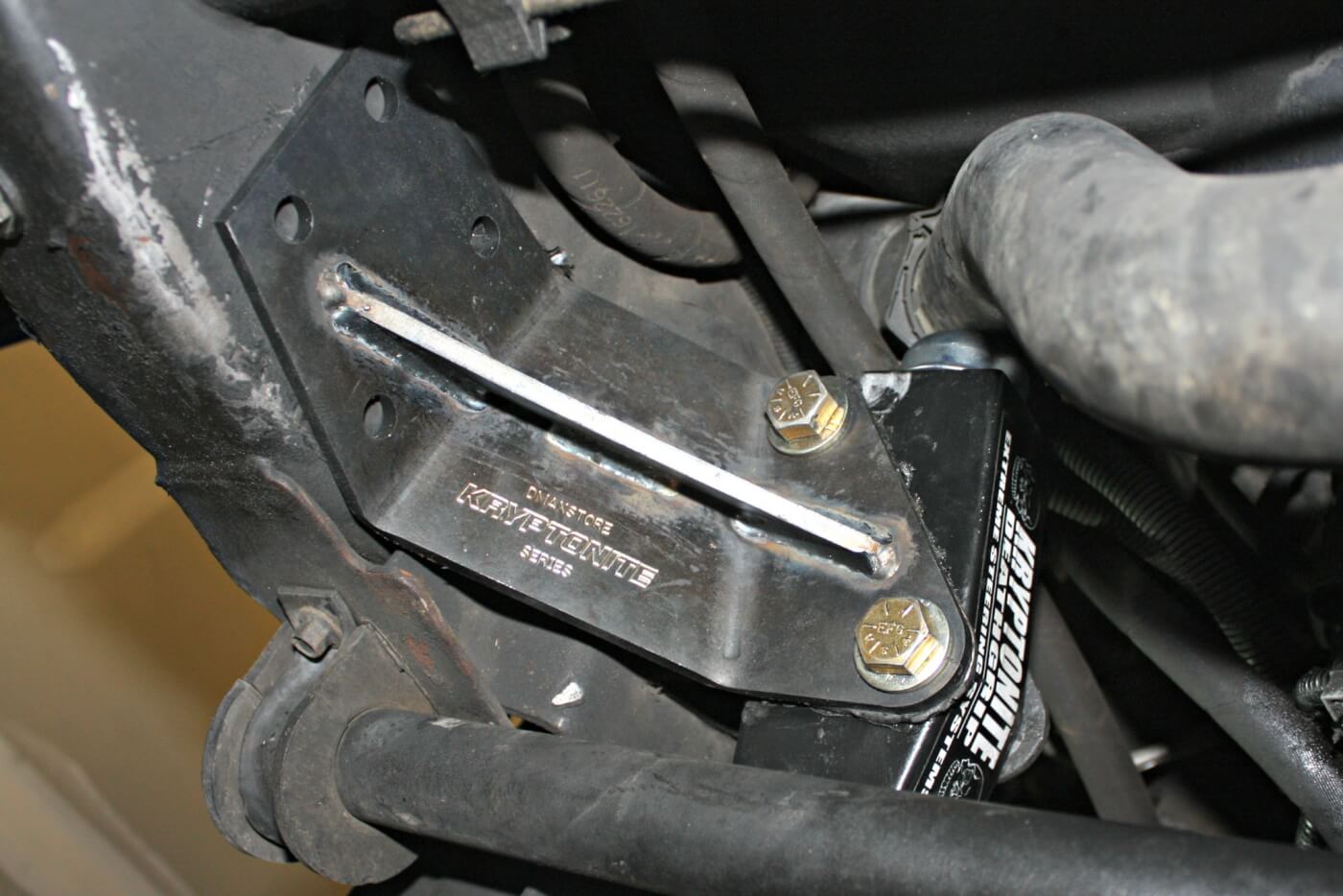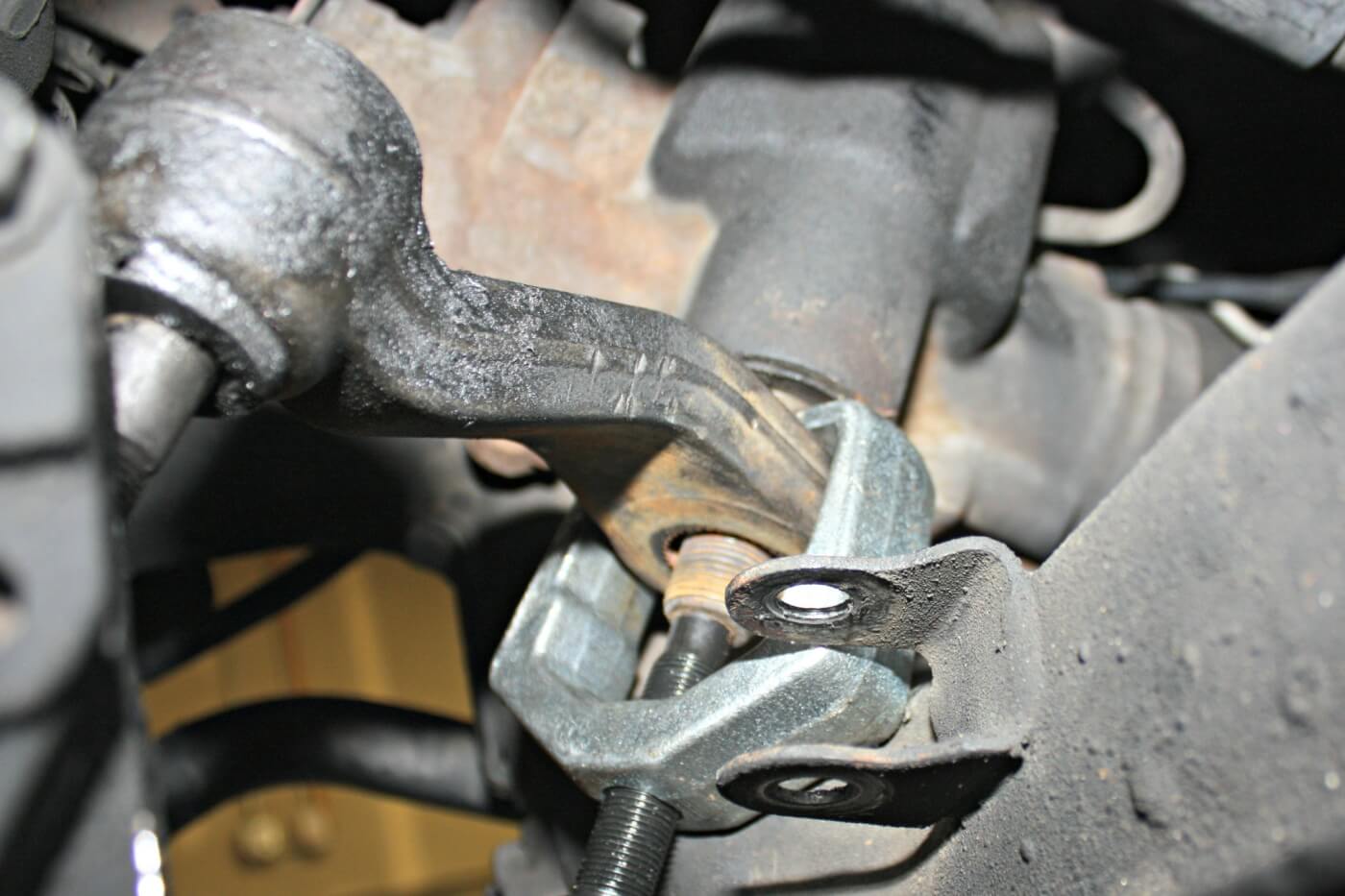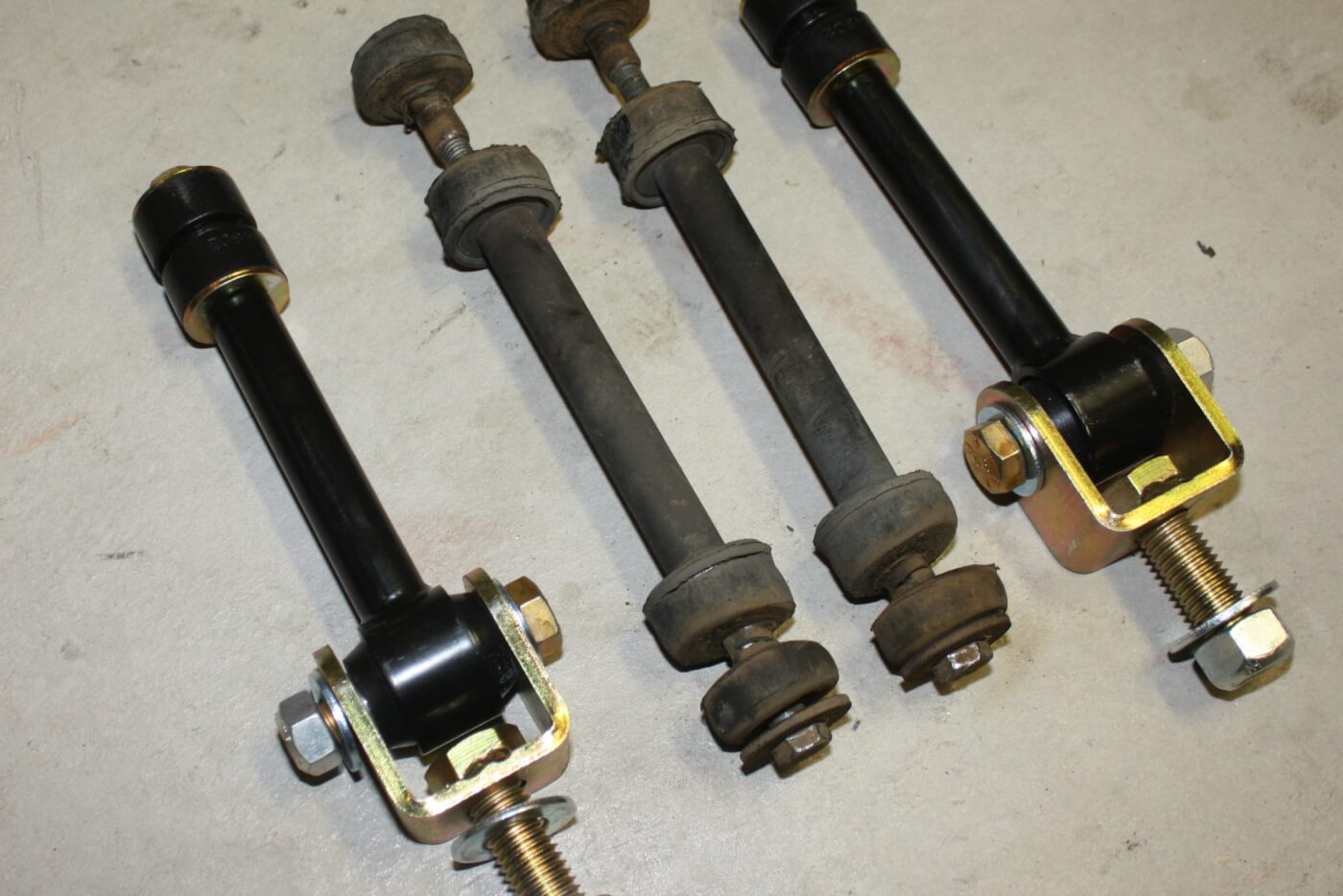 SOURCE:
Dmax Store . 877.469.3629 . DmaxStore.com