Going into its sixth year, the NADM East Coast Diesel Nationals is not just another event for diesel trucks; it's a lifestyle event where people interested in diesel pickups and rural living come together for a day of relaxing entertainment. They enjoy the trucks as well as the people who own the trucks, and they like to converse with each other about the latest truck modifications and the various competitions.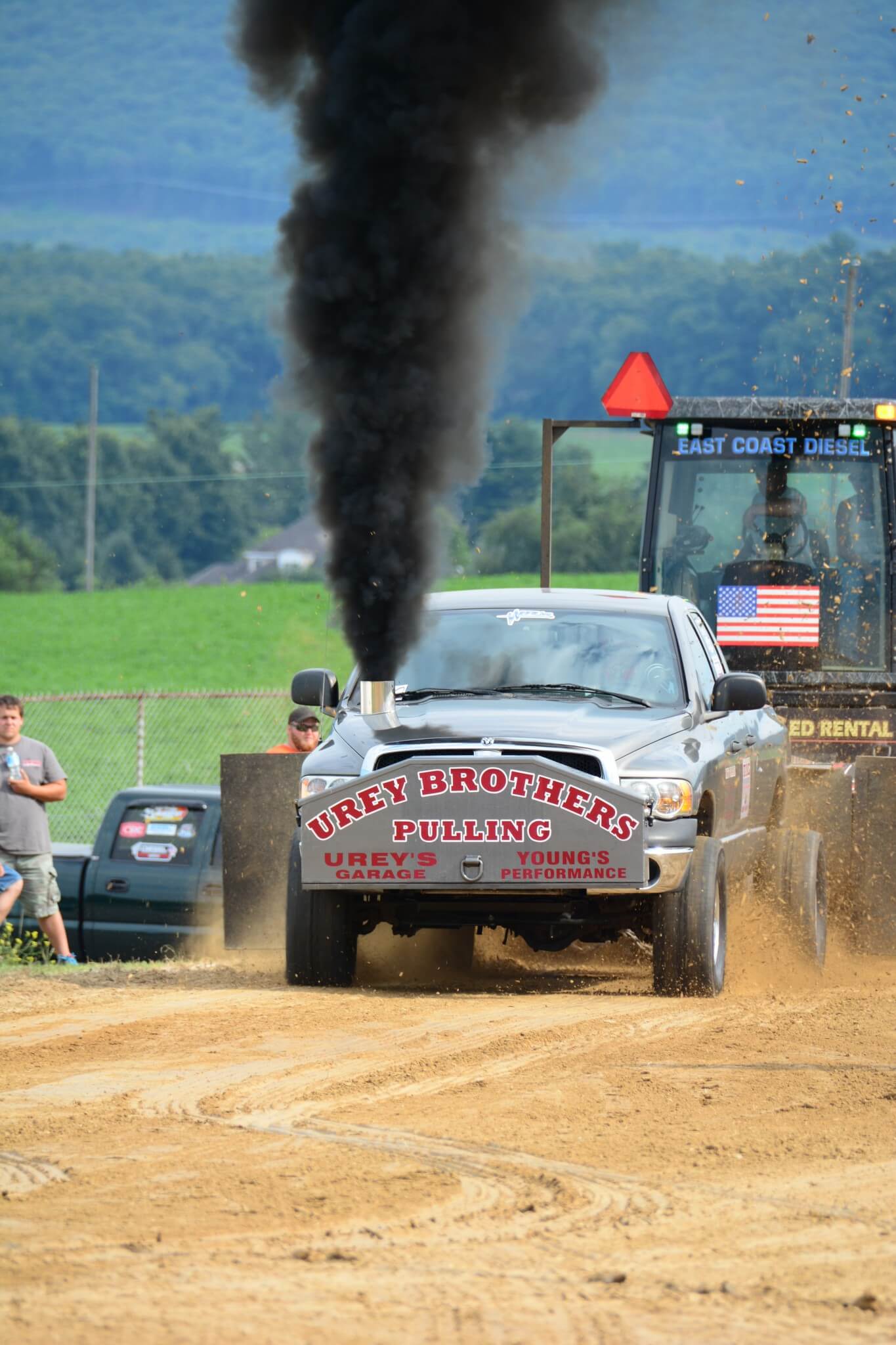 The East Coast Diesel Nationals is held at Numidia Dragway, a quarter-mile race track sitting on top of the Pocono Mountains in eastern Pennsylvania. The mountain and hill country of Pennsylvania has been a getaway destination for city folks from New York, New Jersey and other crowded places east of the Delaware River for centuries. It's also the perfect location for a diesel event and the East Coast Diesel Nationals typically pulls in diesel owners from an eight-state area with most driving up to eight hours to get there.
The average fan shows up at the East Coast Diesel Nationals in his or her diesel truck with family and friends in tow, and loaded with coolers, grills and lawn chairs, and then backs up to the track on both sides of the quarter-mile to watch the show. You better come early or you'll end up further down the line.
The East Coast Diesel Nationals event features a lot of activities packed into one day, including diesel-only drag racing in five classes, sled pulling in four classes, a dyno competition and Show 'N' Shine. There's also a full vendors' alley with new parts and apparel for the fans to check out.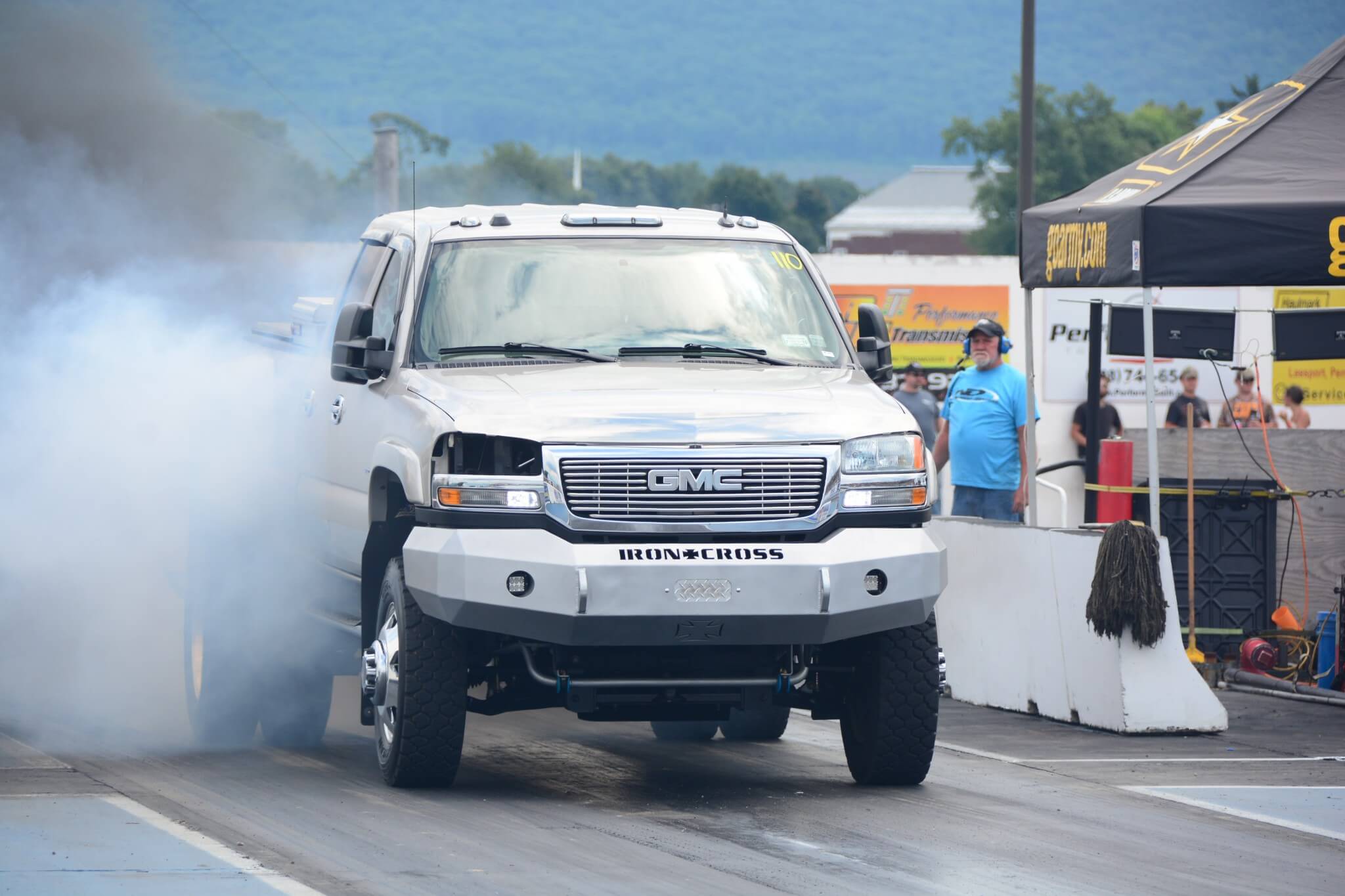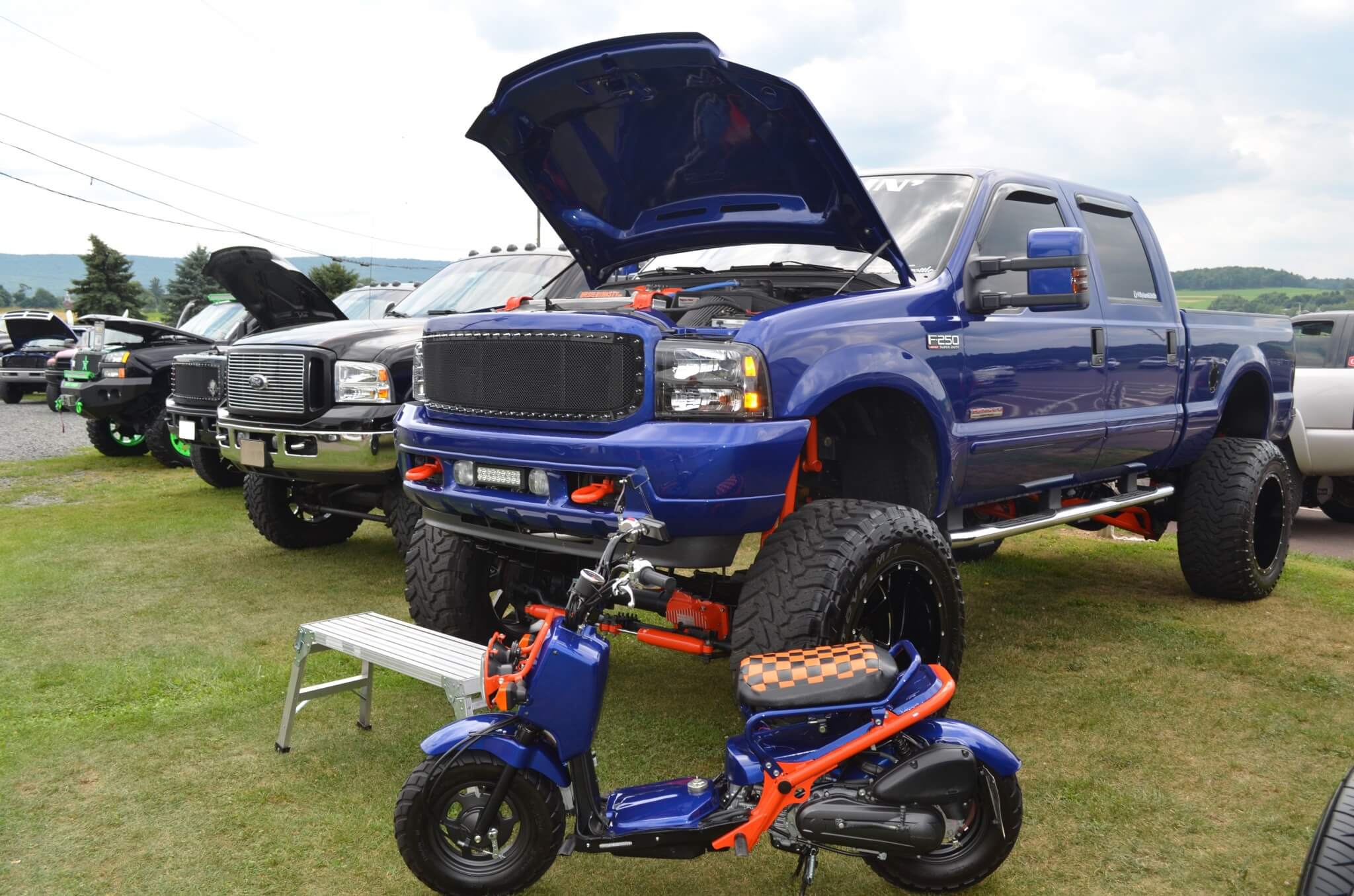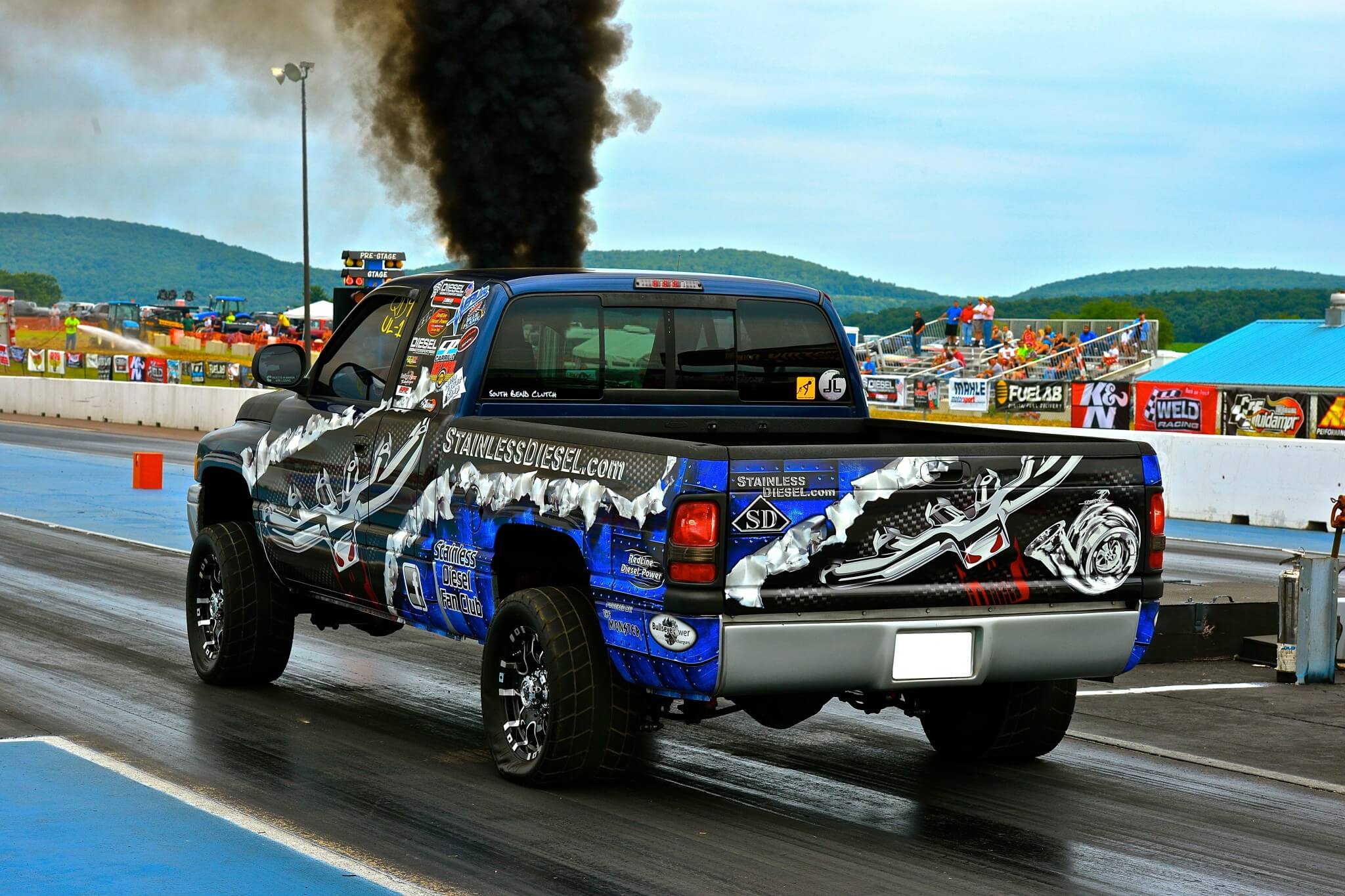 Pennsylvania weather can be fickle in July, but this year you couldn't have asked for a more perfect day for an event (75 degrees with a cool breeze). More than 4,000 diesel fans, including many families and children, converged on Numidia Dragway to watch close to 300 trucks compete for various prizes. Some of the best-looking trucks the East Coast has to offer were entered in the Meguiar's-sponsored Show 'N' Shine competition.
Vendors in attendance saw a massive crowd visiting their booths thanks in part to the Flowmaster/B&M/Hurst semi-truck that served as a billboard to the track and product displays on the fans' side of the track. Vendors included Champion Oil, Fuelab lift pumps, Fluidampr, Weld Wheels, Strube Truck & Auto, Hassler Diesel, XDP.com, Vixen Clothing, and some local businesses.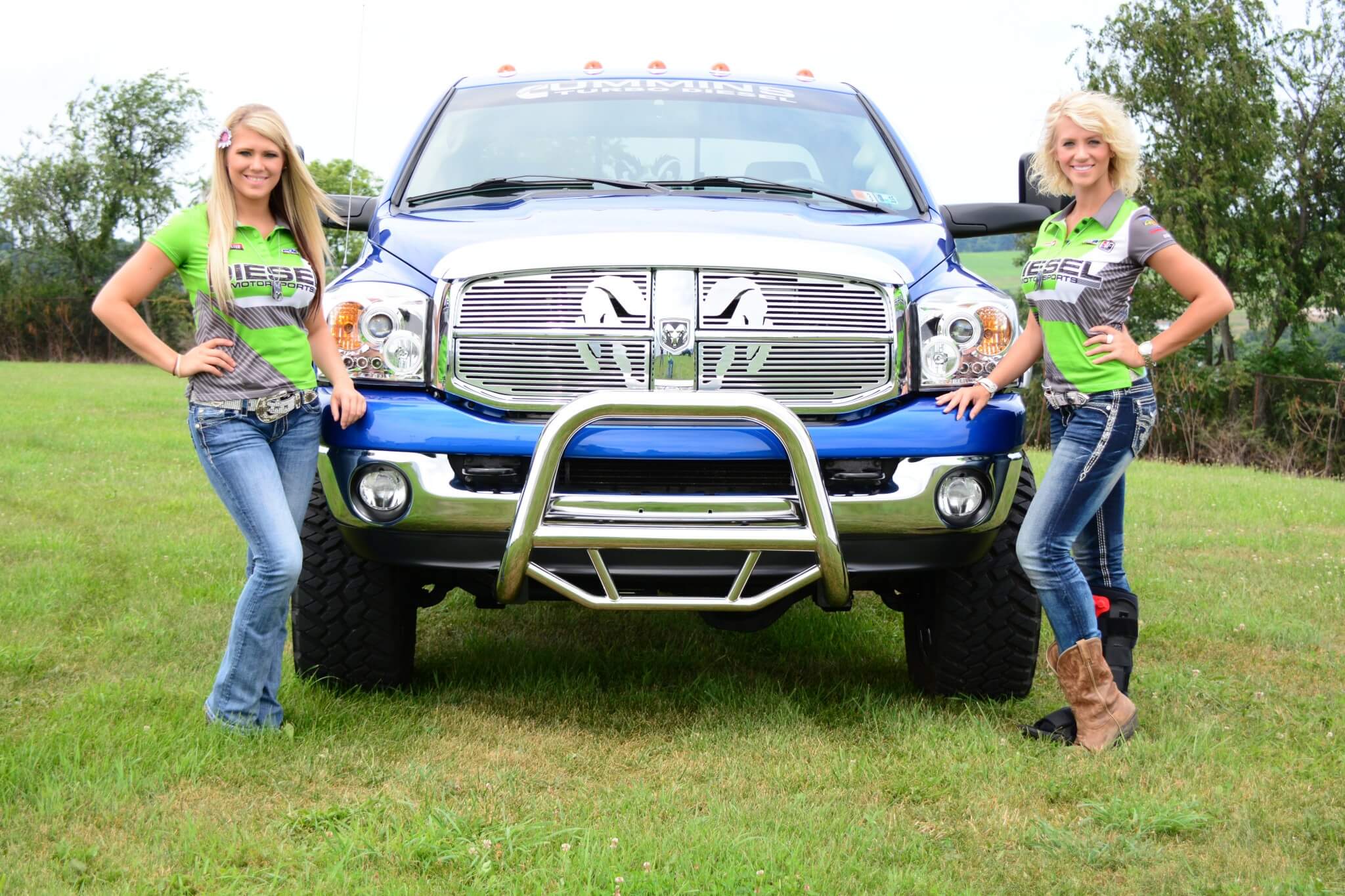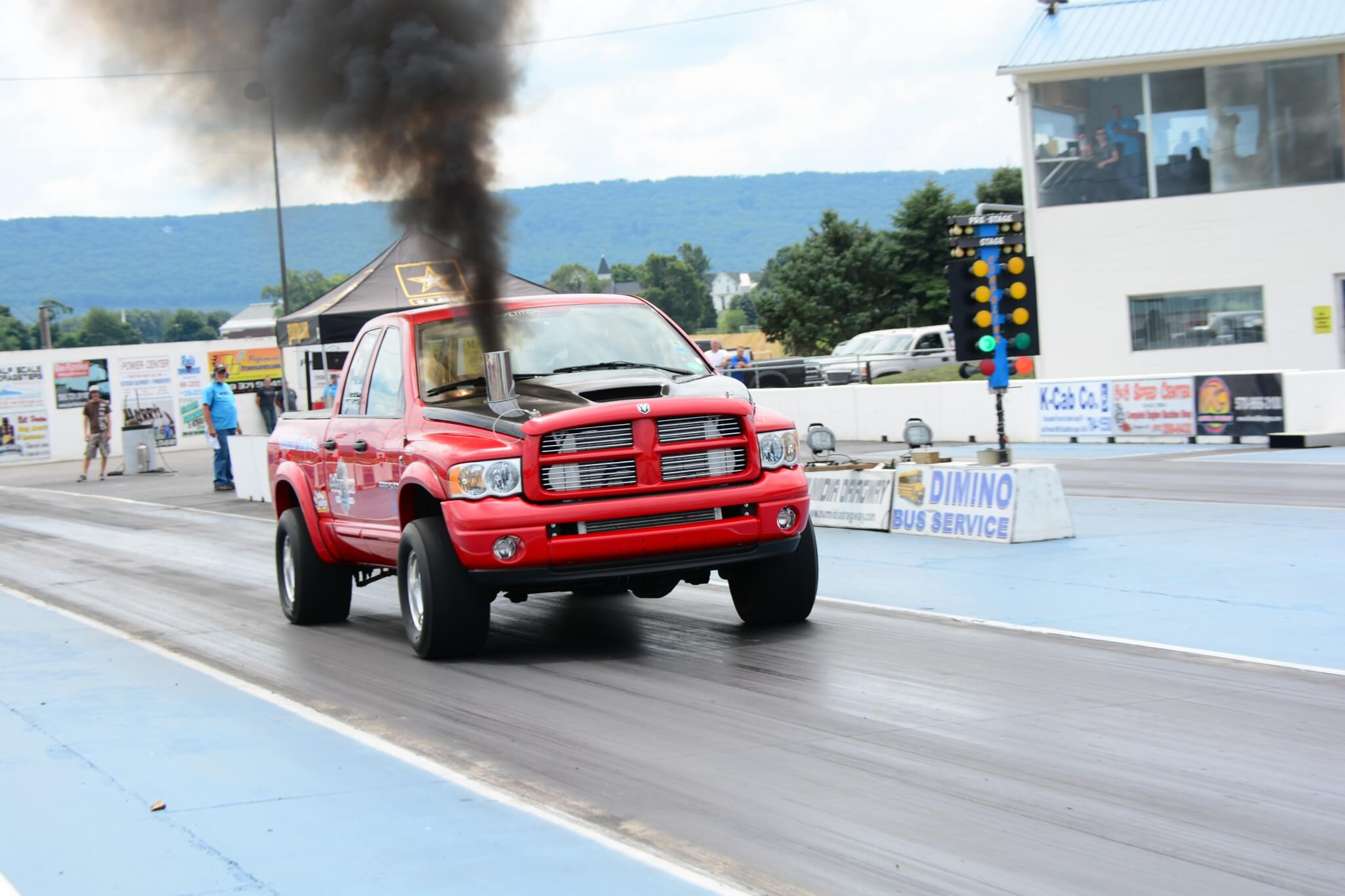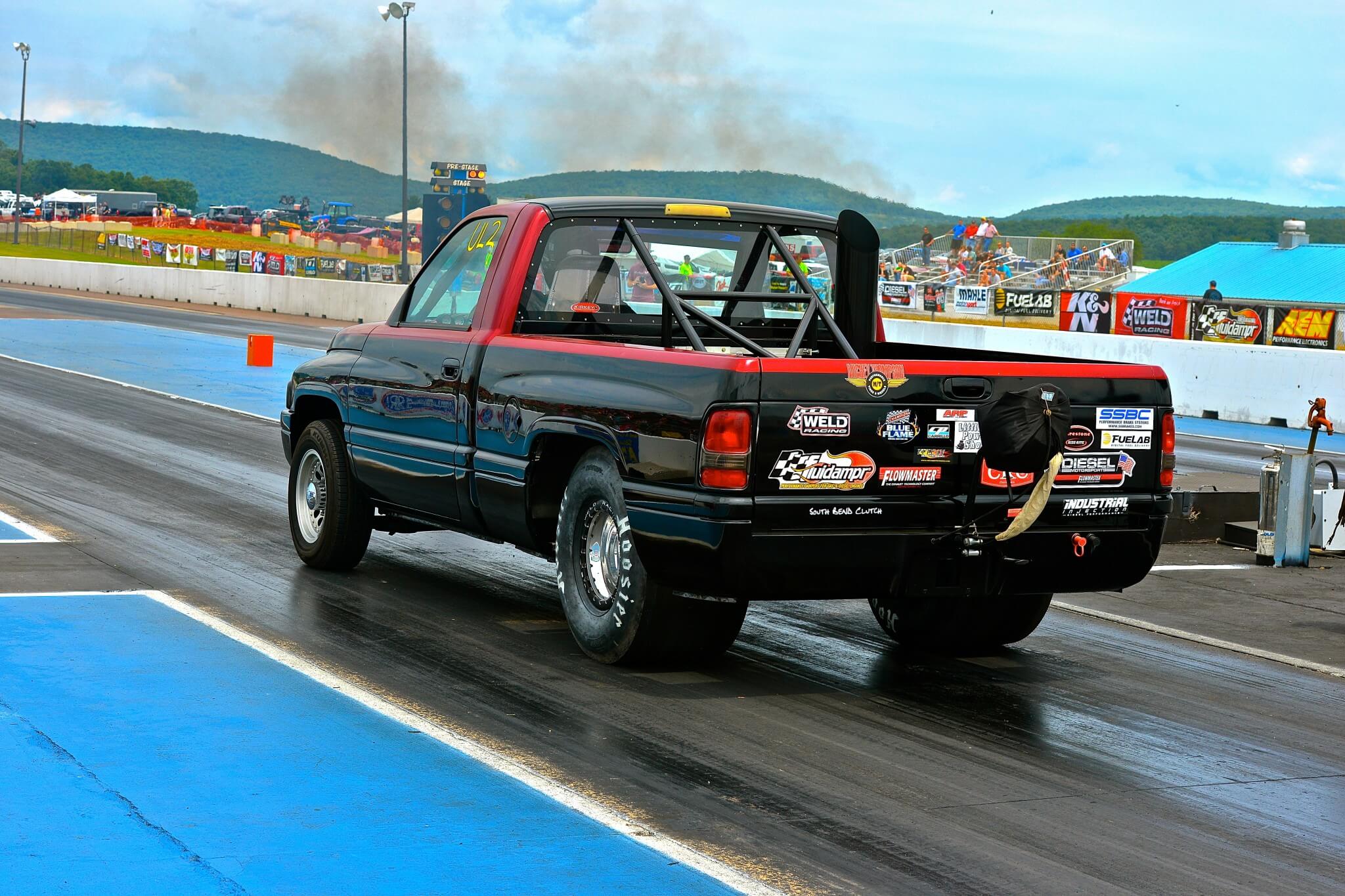 The competition was especially tough in the Unlimited Heads Up drag racing class along with the 2.6 sled pulling class where $2,500 was paid out for first place. The drag racing and sled pulling went on until around 7 p.m. By then, most of the vendors had boxed up their wares and most of the class winners had posed with the Diesel Motorsports Girls by the winners' circle.
This year's East Coast Diesel Nationals also featured a bachelor party. David Winnie brought his friends and his flatbed trailer to the all-day event for a bachelor party held a week before his big wedding day. He wisely emailed Diesel Motorsports ahead of time and asked if he could reserve a spot. We would guess that he had about 15 trucks and about 30 friends with him for one last fling at a diesel event. They sure looked like they were enjoying themselves.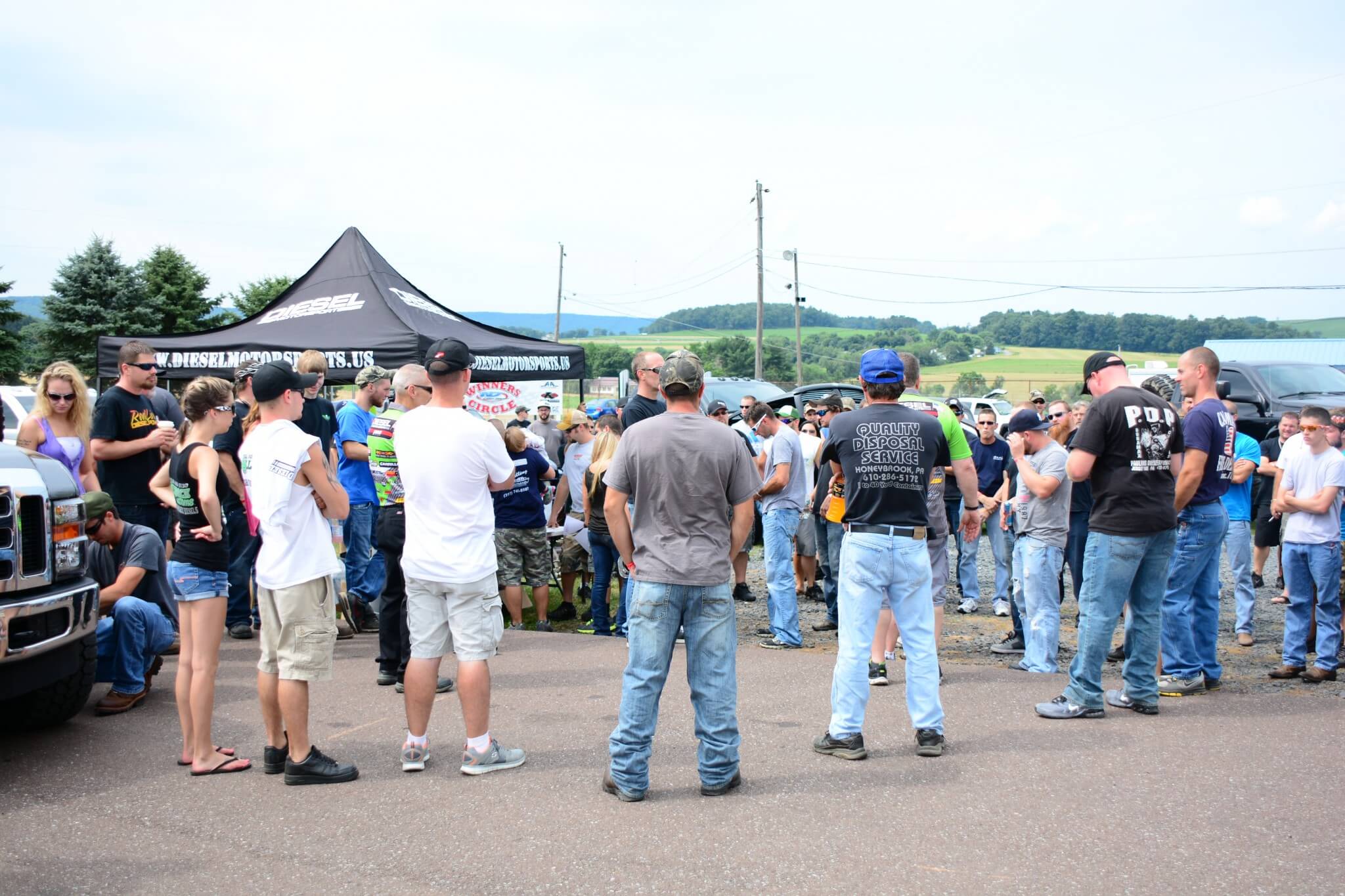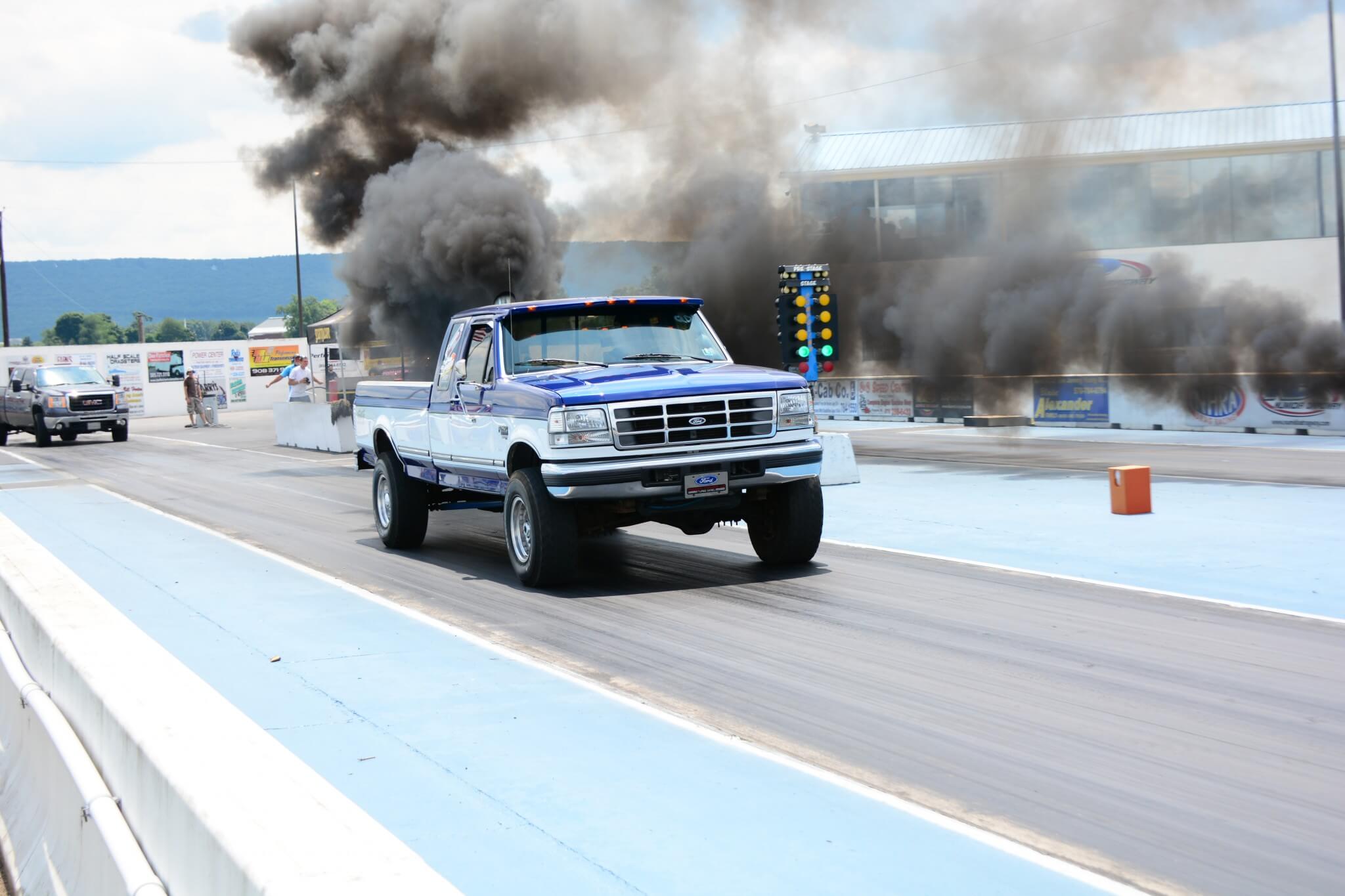 The East Coast Diesel Nationals is a full day of diesel truck activities and competitions with so much to see and take in that most are ready to head home or retire to a local hotel for the night hours. Most of the people post videos and photos on social media during the day to show others what they're missing. If you missed it this year, you can always head out to the 2015 event. The East Coast Diesel Nationals will once again be held on the third weekend in July at Numidia Dragway in Pennsylvania's beautiful Pocono Mountain country.
NOTE: The East Coast Diesel Nationals is the largest diesel motorsports event in the eastern United States, and the third largest in the U.S. overall. The event is fast approaching the second largest spot. We'll see what next year will bring. For more information, go to: DieselMotorsports.US. DW