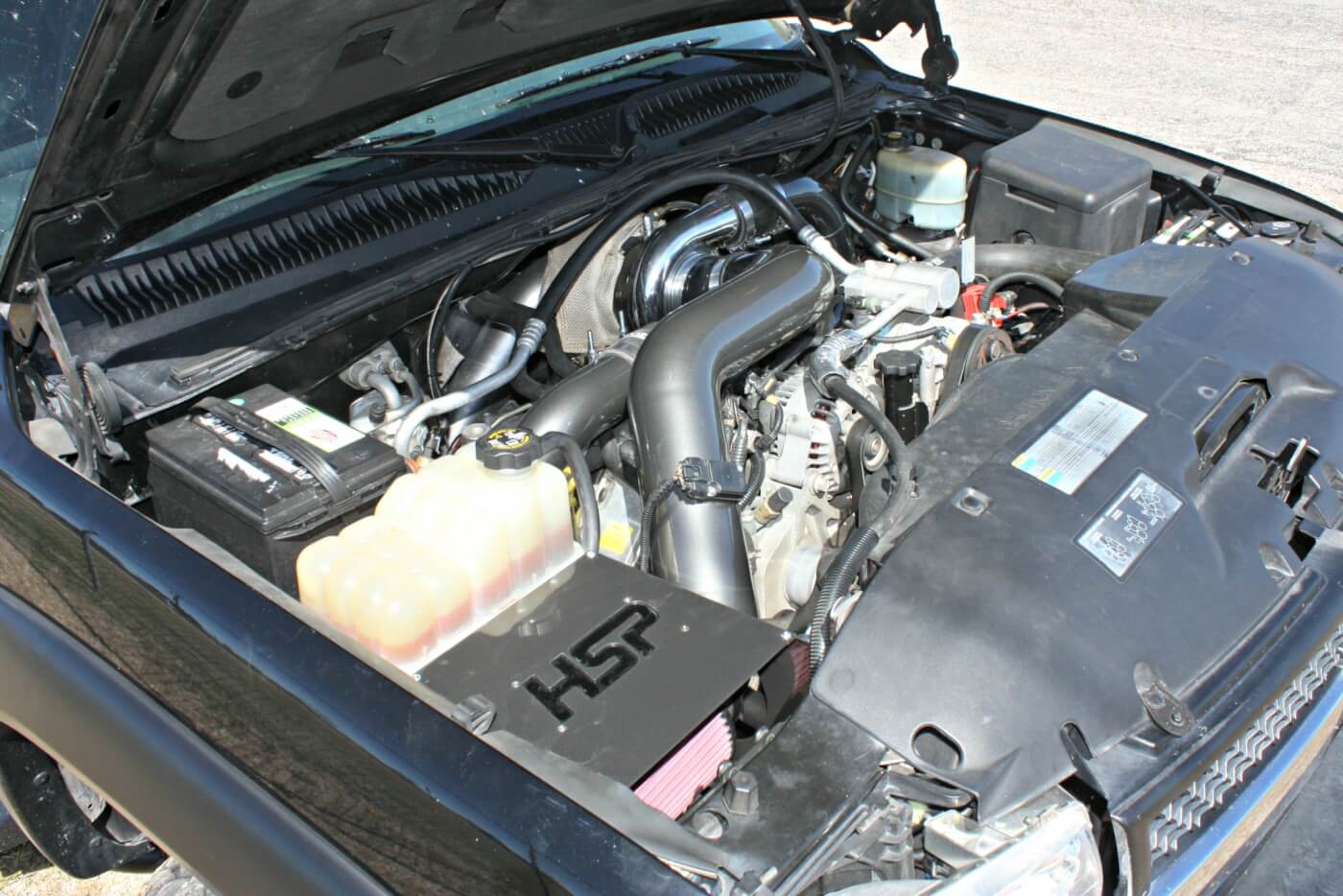 Making 500hp in a 2001 to 2010 GM Duramax is easy, right? While easy may not be the right word, the Duramax is a very capable engine; with the right combination of parts (good tuning, lift pump, built transmission and a few additional bolt-ons) 500 to 530hp is definitely an achievable goal.
Where do you turn when it's time to take that number further, say 600hp or even 650hp, without hurting your daily driver status? Adding fuel in the way of bigger injectors and CP3 modifications is going to be needed, but to be able to maintain good drivability on the street and keep heavy towing a possibility, the right turbocharger upgrade is key.
HSP Diesel S300
For the 450- to 650-hp crowd, HSP Diesel of Romeo, Michigan, offers a complete S300 turbo system that will not only allow the installation of a BorgWarner S300 turbocharger, but also eliminate known restrictions within the factory Duramax charge air system. This kit increases engine efficiency and performance, while improving the looks under the hood.
HSP Diesel has been specializing in the Duramax and Cummins markets for a few years and has quickly grown into one of the premier fabrication shops in the country. Offering everything from basic high-flow intake kits, tow-friendly compound kits, to full-blown, triple-turbo competition systems, HSP Diesel definitely has the experience and knowledge necessary to stay on the leading edge of the market.
The HSP Diesel S300 kit is built model-specific for the LB7, LLY, LBZ, and LMM engine platforms and includes everything needed to upgrade from the stock turbocharger to an S300-based turbo. The kit contains a 5-inch, casted T4 turbo pedestal from High Tech Turbo and billet riser block made in-house by HSP Diesel. A 7-inch, hand-fabricated HSP pedestal is also available. In a 600- to 650-hp application, the S300 shouldn't need to be wastegated, but by running the shorter pedestal with riser block, end users can select an externally wastegated riser block if needed for their application (nitrous or compound turbo). The factory intercooler pipes and boots are replaced with larger diameter 3-inch, mandrel-bent piping and stronger boots to withstand higher boost pressures.
To go along with the high-flow intercooler piping, the factory-restrictive Y-bridge that directs air into the cylinder heads is also replaced by HSP's hand-fabricated, high-flow unit. The large, smooth radius and easier internal transitions within the bridge promote better air distribution to the heads and eliminate every bit of restriction within the charge air system. The HSP Y-bridge also includes two 1/8-inch NPT ports to be used for a boost gauge reference or for installing a nitrous or water methanol nozzle.
On the exhaust side of things, HSP Diesel includes a mandrel-bent, ceramic-coated, two-piece downpipe that makes installation easier, as the top pipe can be slid up past the firewall and loosely clamped to the turbine housing, allowing some adjustment when slipping the lower piece into place. Since the new BorgWarner turbocharger will no longer fit the factory-style air intake, HSP Diesel also includes a fabricated metal air box with matching lid to house a high-flow S&B air filter. A large, mandrel-bent 4-inch pipe sends freshly filtered air to the turbocharger's inlet. HSP Diesel also includes the required clamps, hardware and stainless, braided oil feed and drain lines to make the conversion complete.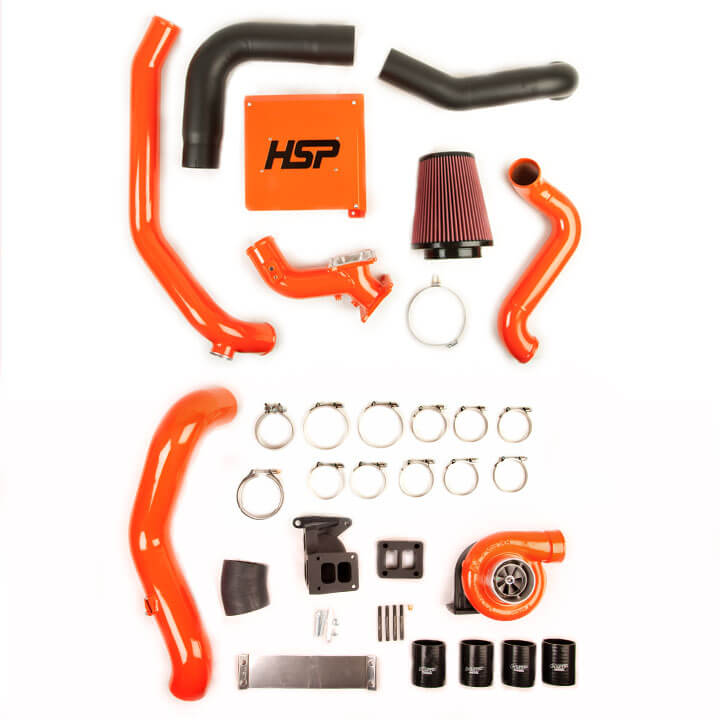 Installation
Depending on the year and mileage on the truck and mechanical knowledge of the technician, installation of the kit can range anywhere from 6 to 10 hours. Getting the factory hardware removed will take the longest, as removing the up-pipe bolts and Y-bridge can be rather troublesome. Once you're down to the bare engine valley, assembly will go quicker, as the individual pieces in the kit can go in one by one, allowing easier access to the mounting bolts. On the LB7 models, the factory fuel return line in the valley, along with the fuel pressure relief will need to be modified or removed for Y-bridge clearance. Any LLY and newer trucks will require some modifications to the EGR system as well.
Best of Both Worlds
The BorgWarner S366 turbocharger is an extremely versatile turbocharged that can offer good streetability and healthy, wide-open throttle performance without breaking the bank. The basic S366 turbo offers a 66mm cast compressor wheel and 74mm turbine wheel with 0.91 A/R T4 non-wastegated turbine housing. This combination offers enough air to support upwards of 650hp, while still being tame enough to daily drive in lower 450- to 500-hp tune files. The S366 has also been known to work really well as the high-pressure turbo in compound turbo kit; paired with a BorgWarner S475 or S480, they'll offer good street manners while being capable of 750-plus horsepower. While the inexpensive cost of the S366 turbocharger is most appealing to customers, there are some available upgrades for the S300 to improve its already impressive spooling characteristics and increase overall airflow, the crew at HSP Diesel should be able to help you get into the perfect turbo to fit your needs and budget.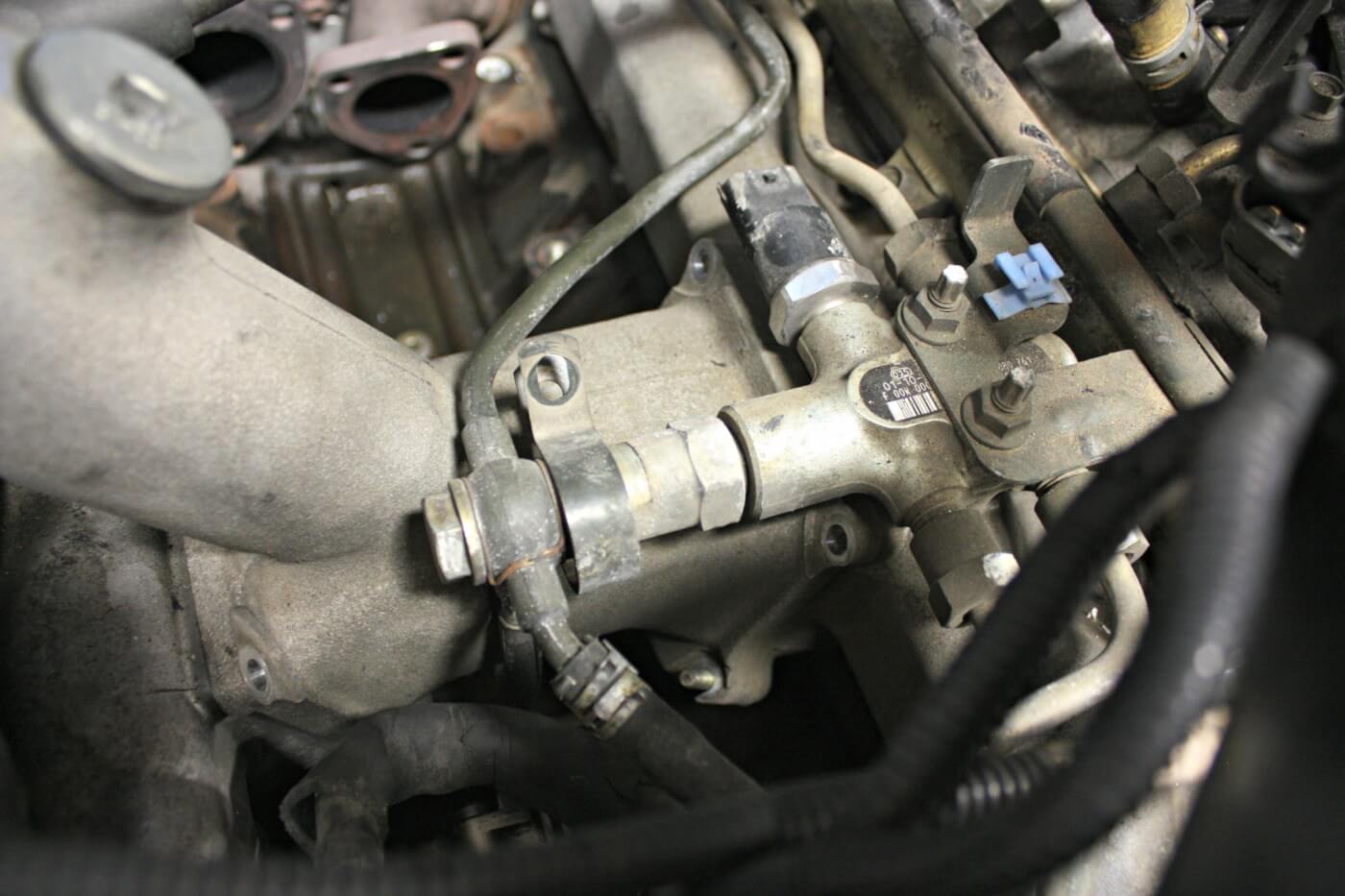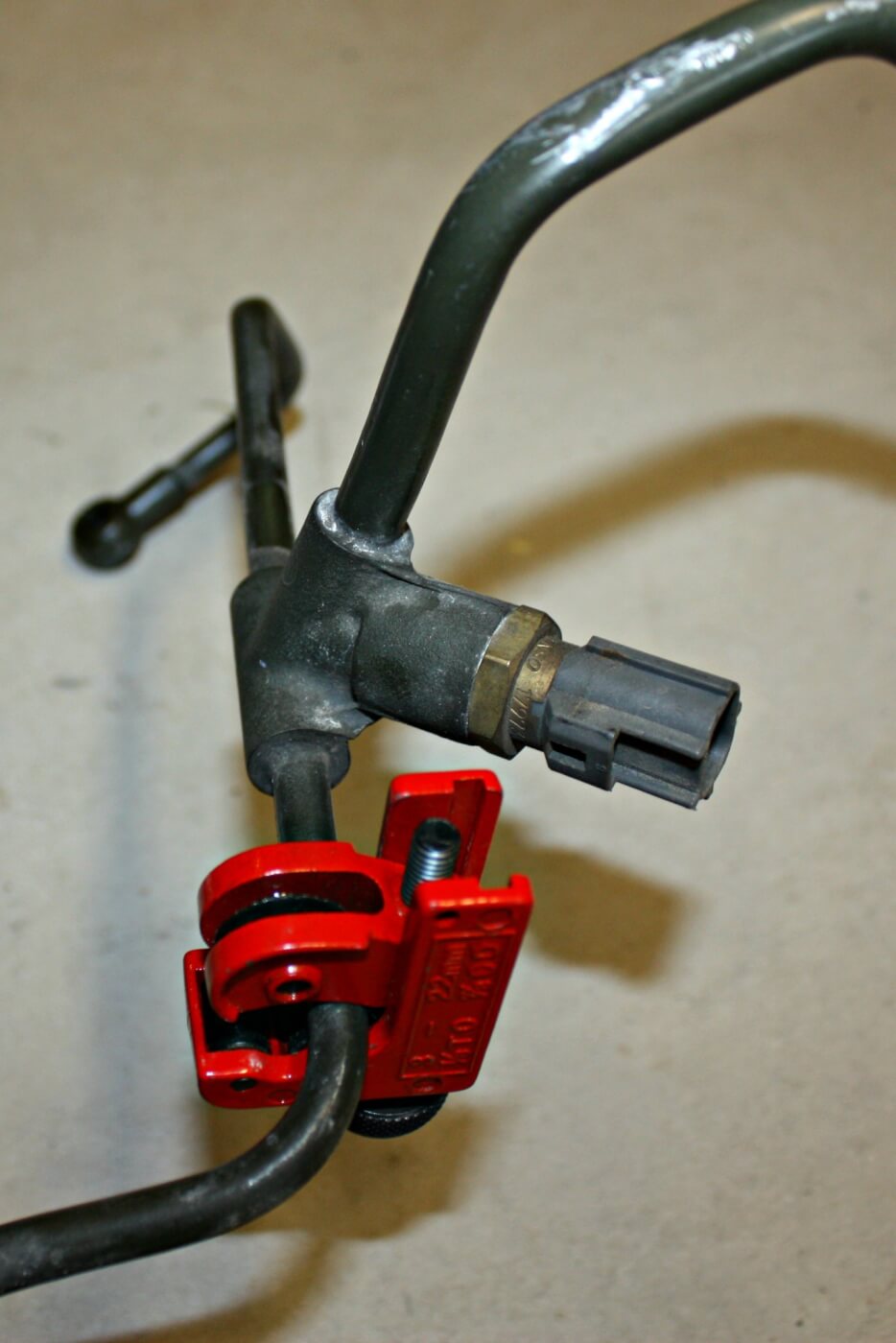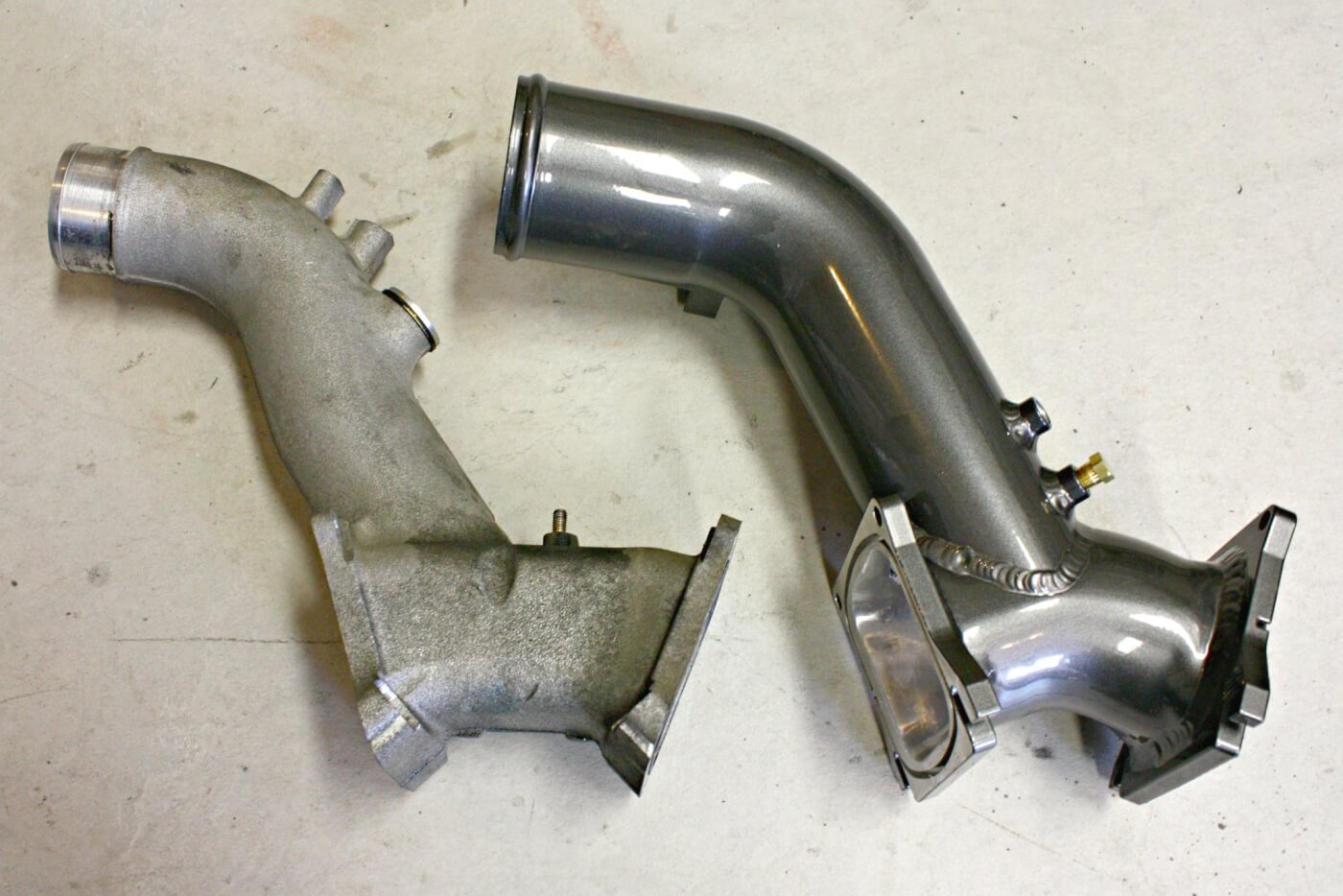 Daily Drivers & Tow Rigs
For the guys looking for the best daily driving and heavy towing performance, with enough turbo to support 600hp, HT Turbo has a custom-built S365 Forged Mill Wheel, a.k.a. FMW (as used in the install for this story) that uses a genuine BorgWarner 64.5mm FMW on the compressor side and a lightweight 70mm turbine wheel for the exhaust side. This combination offers better spool-up and quick mid-range response for daily driving and towing.
Thanks to the FMW compressor design, the smaller, lighter 64.5mm wheel flows the same air as the cast 66mm, so you should see better response without giving up power. This turbo is also upgraded from the standard three-pad 270-degree thrust bearing to a more durable Borg Warner six-pad 360-degree thrust bearing. The thrust bearing upgrade will offer better bearing life under higher boost applications due to the increased surface area of the thrust pads themselves.
The S365 FMW effectively moves the powerband a couple RPM sooner, making it more usable at high elevations and towing; it's also a great option for those looking to go to compounds in the future. For those looking for a little more power than what the basic S366 has to offer, HT Turbo offers a slightly larger 67.7mm FMW compressor wheel and cover that increases airflow of the S366 by more than 10 lbs-min for up to an additional 100-hp gain (should you have the fuel for it). The 67.7mm FMW is actually lighter than the cast 66mm wheel, so there should be no negative effects on spool-up and is available with the 360-degree thrust as well. All HT Turbos are assembled using genuine BorgWarner parts and are fully balanced to the highest standards. DW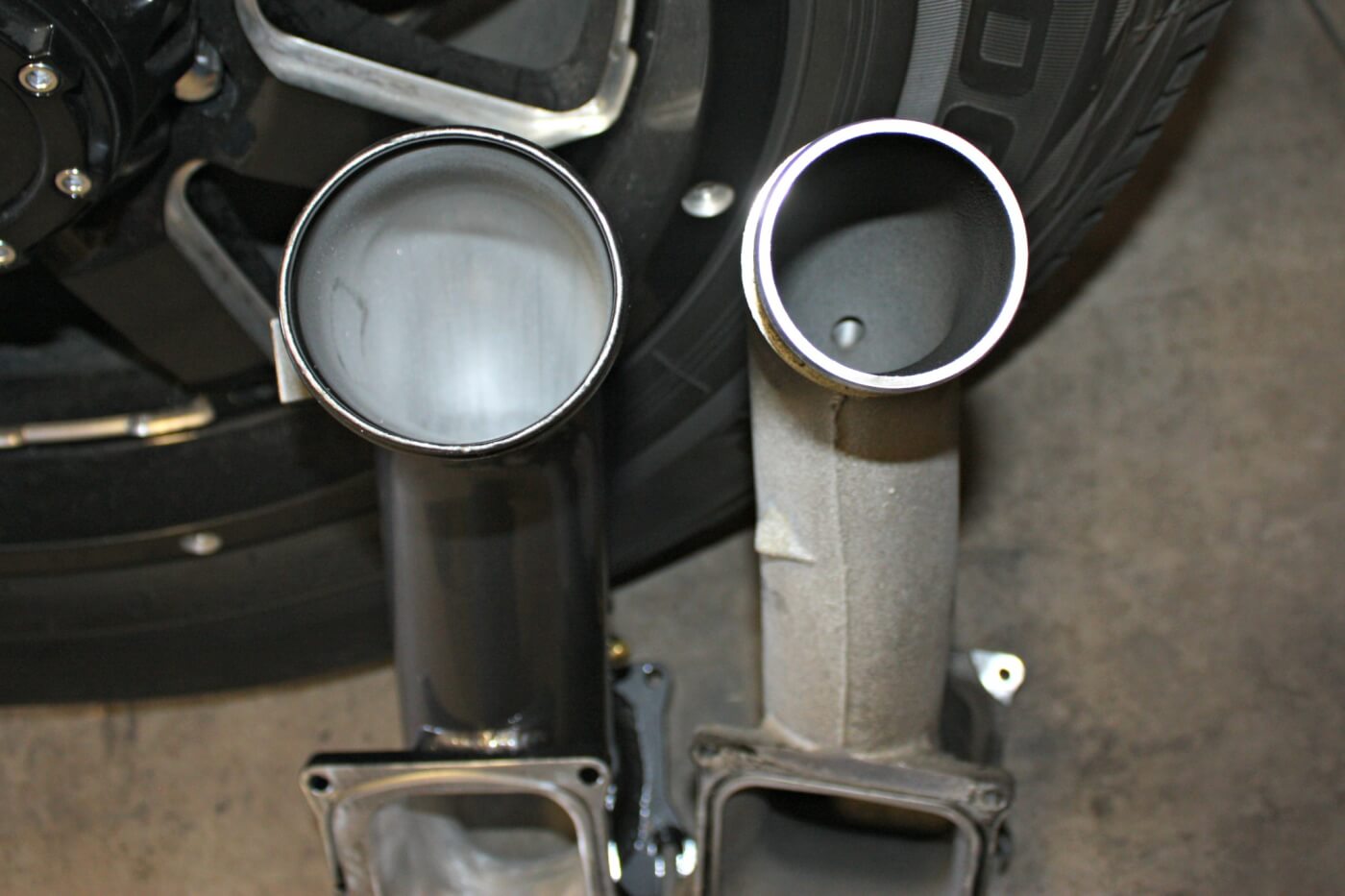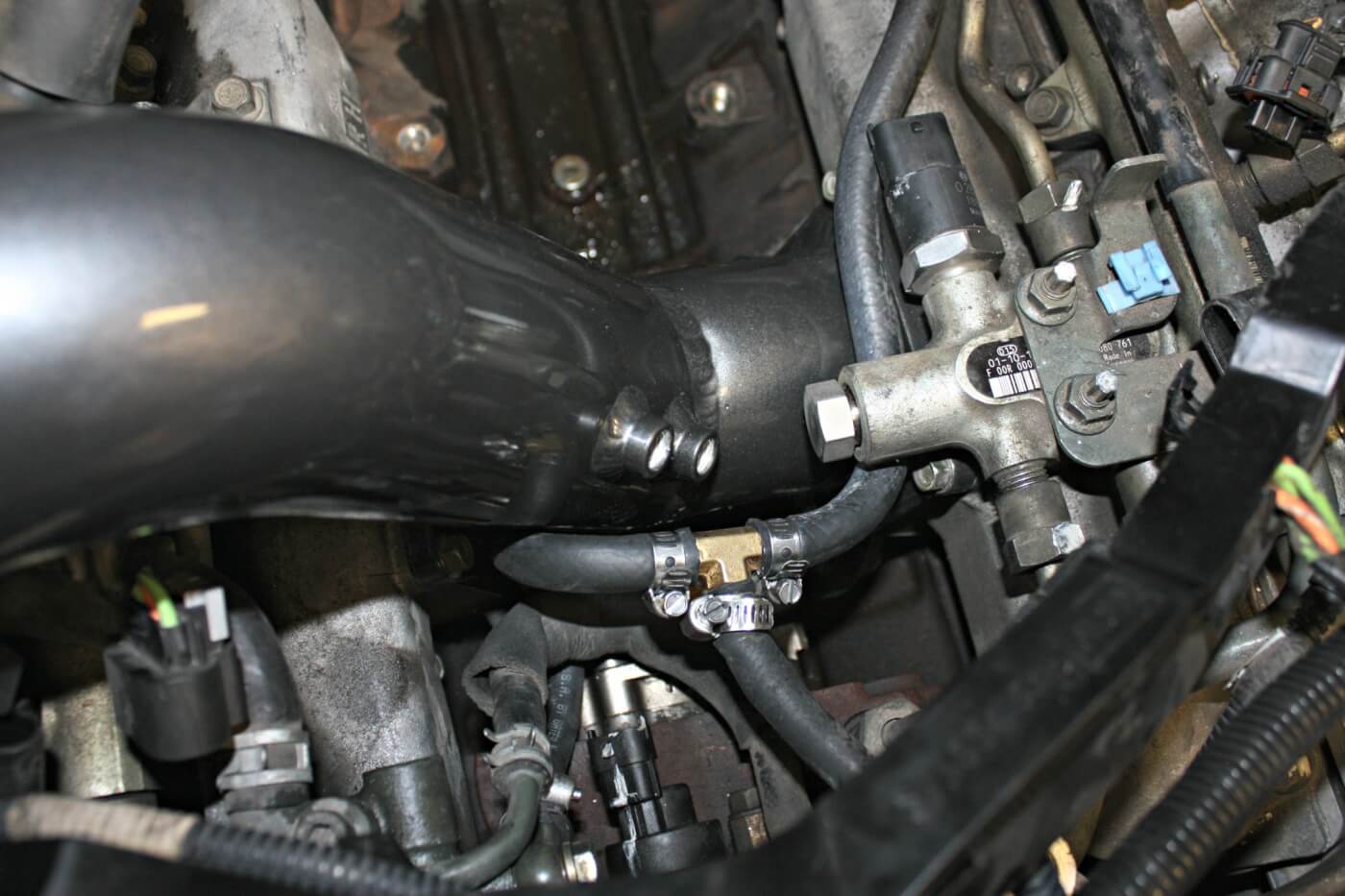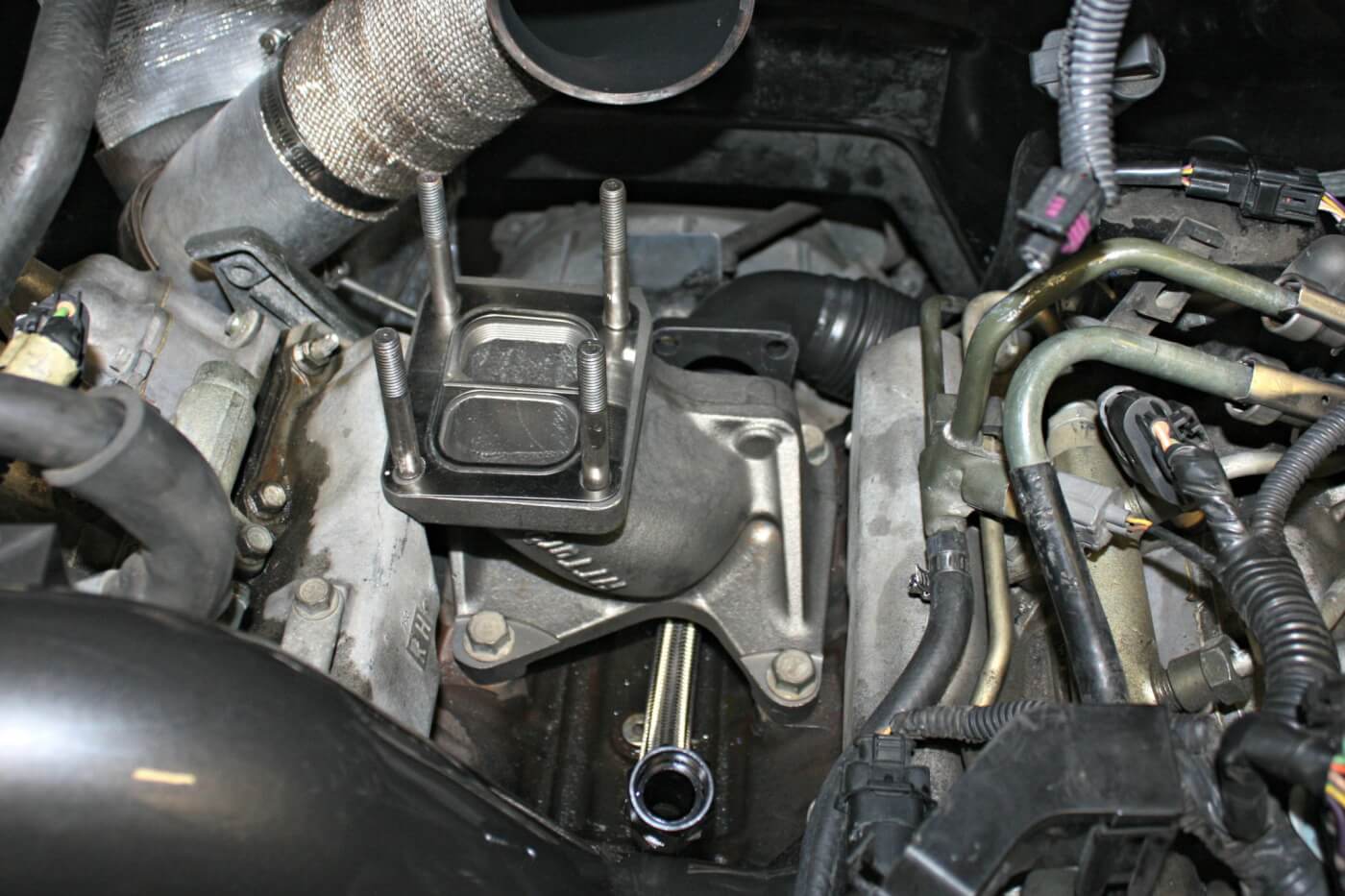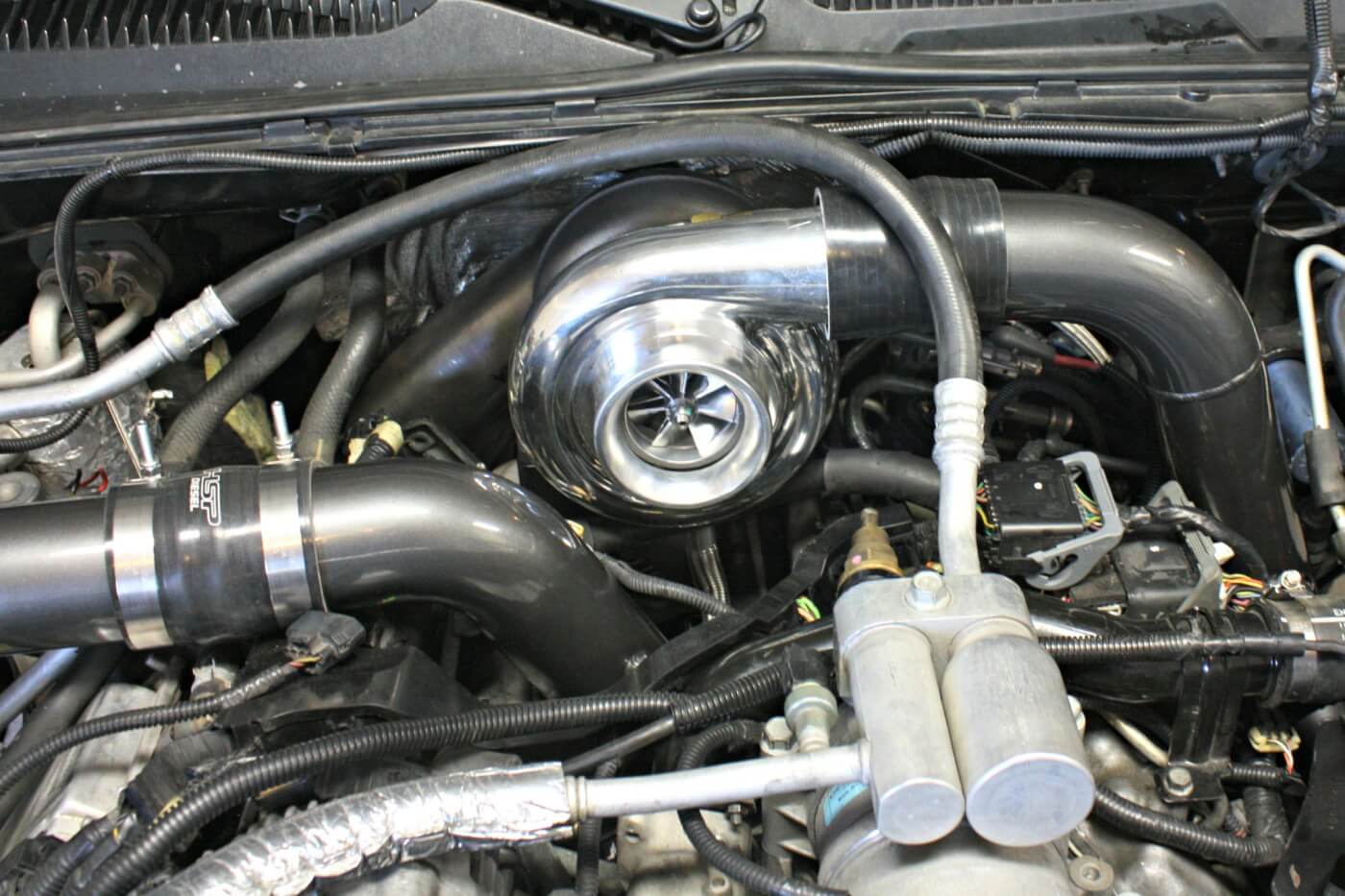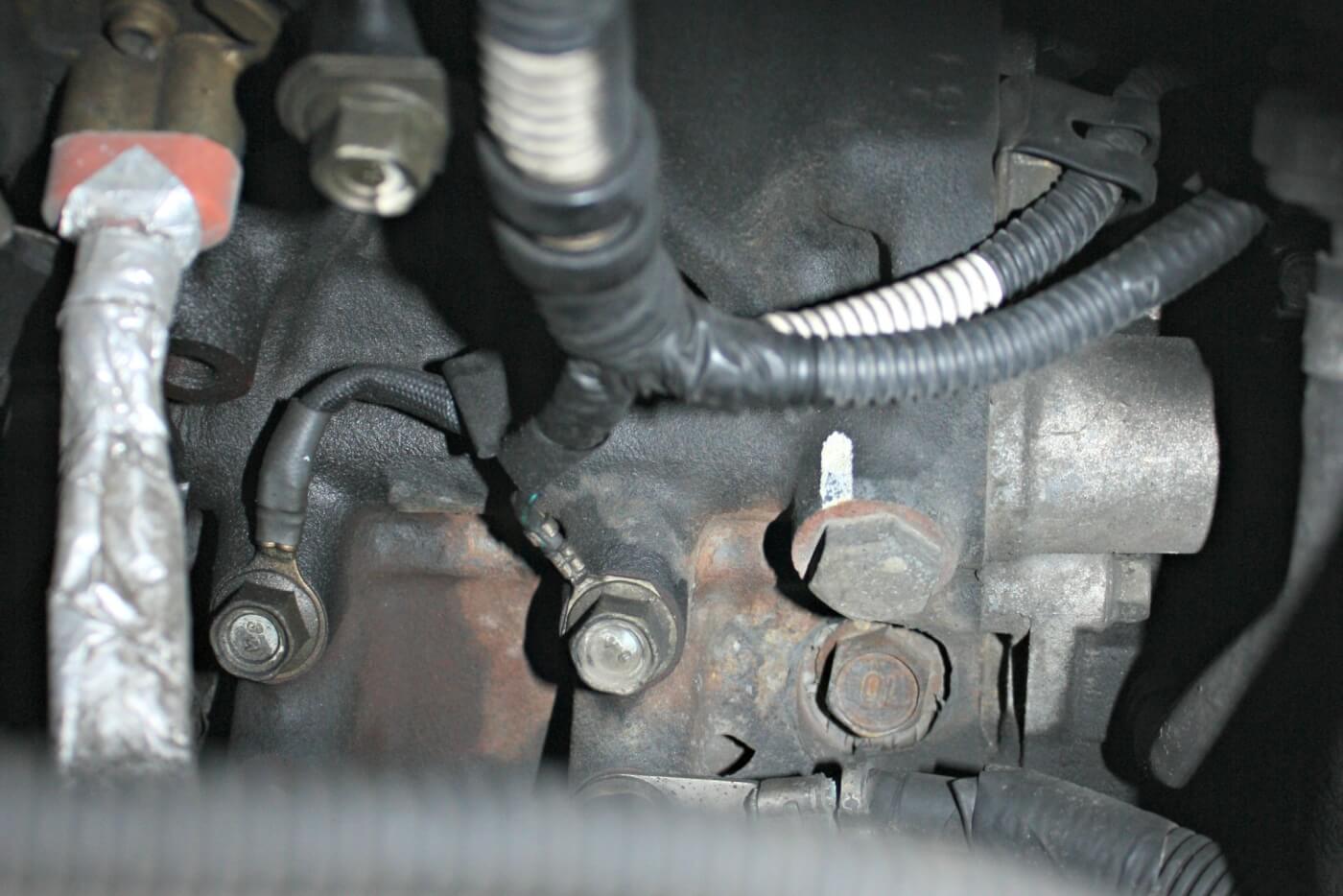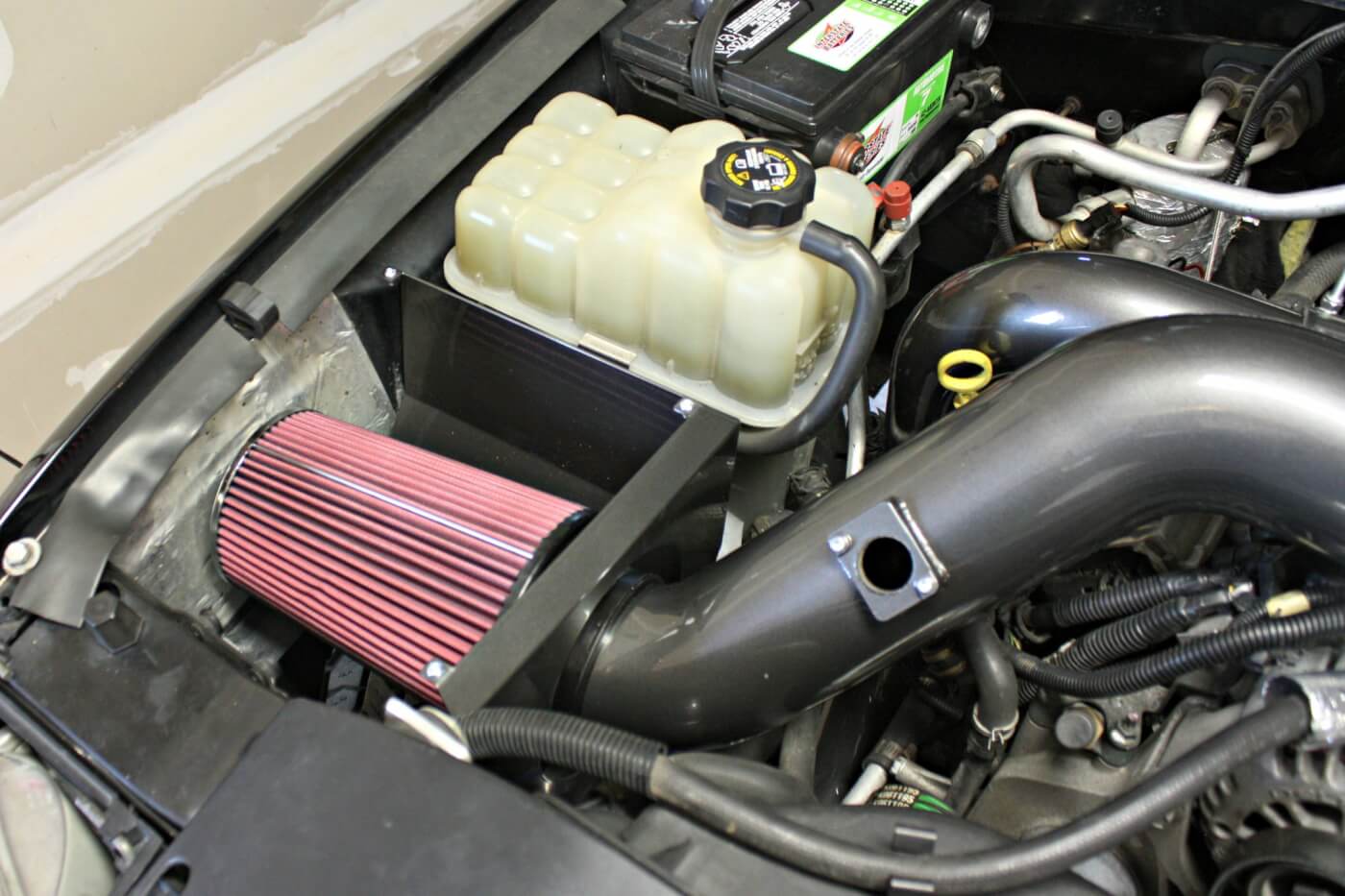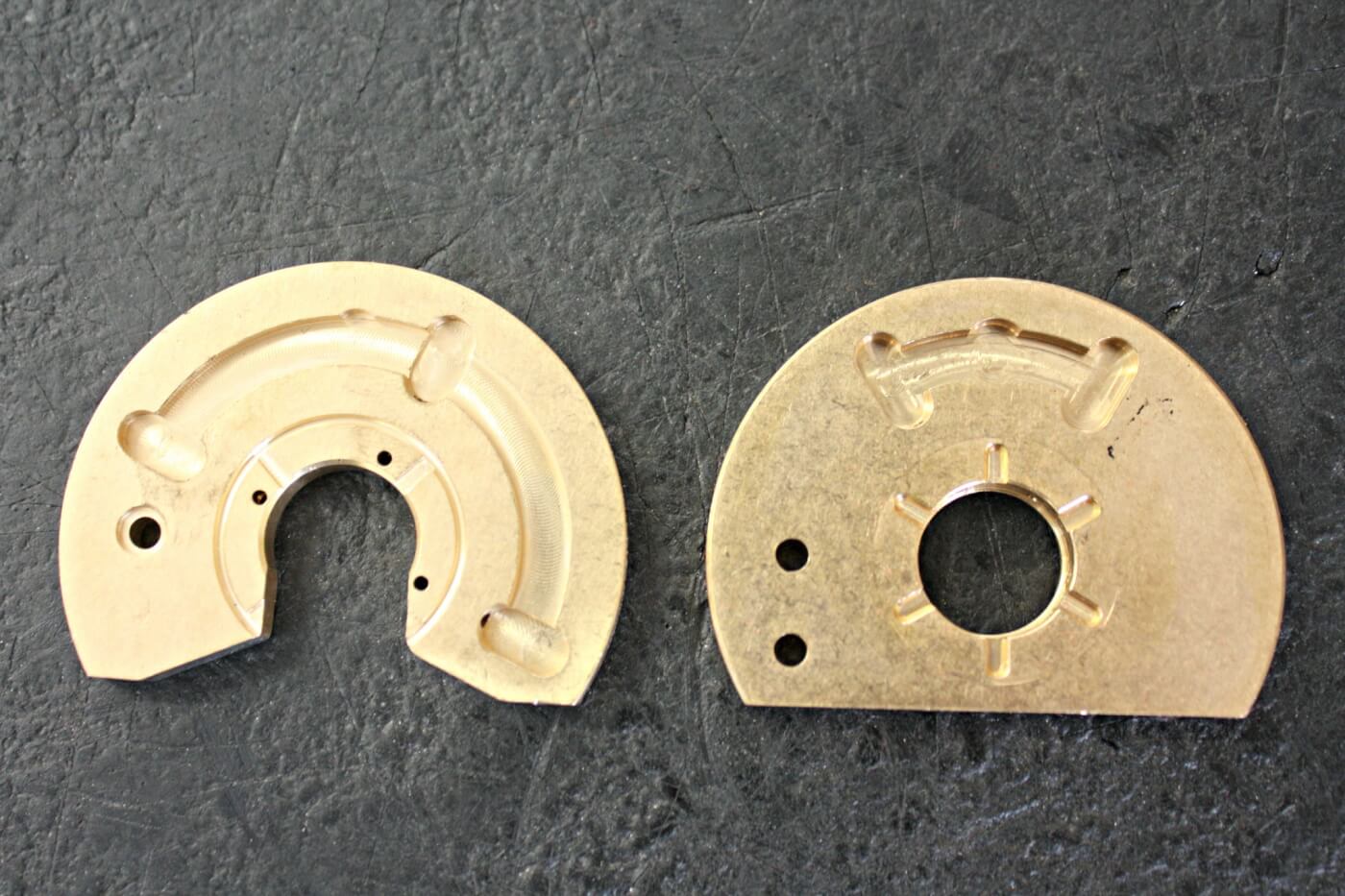 [divider]More on the HSP Diesel S300[/divider]
The HSP Diesel S300 kit was developed to use the out-of-the-box BorgWarner S366 turbocharger, which is a versatile and inexpensive turbo capable of 650 rear wheel horsepower while maintaining good street manners. The 66mm cast compressor wheel and 74mm turbine wheel pair well together to offer a broad powerband with safe EGT's and low drive pressures when tuned correctly. But for some, its low-end response for around town driving and heavy towing can be a bit sluggish, especially at higher elevations. For others, that factory-cast 66mm wheel can leave a little horsepower on the table when large injectors and big race tunes are being used. To better fit the broad range of customers and applications in the S300 market, HSP Diesel teamed up with High Tech Turbo of Salt Lake City, Utah, to offer three different S300-based turbochargers that can be used within its S300 kit.
While most customers will be happy with the performance of a relatively inexpensive box BorgWarner S366 turbocharger, there are other available turbocharger options that fit the HSP S300 system. The turbo used in this particular truck is an all-new custom unit from High Tech Turbo built specifically for the performance diesel market. The S365 uses a 64.5mm forged mill wheel on the compressor side and pairs it with a versatile 70mm turbine wheel for quick, low-end response for the ultimate in street ability and towing performance for the 450- to 600-hp market.
Sources
HSP Diesel
989-476-0135
hspdiesel.com
High Tech Turbo
801-304-0700
htturbo.com