Dissecting the Allison 1000, Dodge 47/48, and Torque Converters with Dave Goerend
While Diesel World Editor Adam Blattenberg was over getting a crash course in Ford transmissions at DieselSite.com, yours truly swung by Northern Iowa to talk with one of the masterminds of GM and Dodge transmissions, Dave Goerend. Even though Goerend is located in the tiny town of St. Lucas, Iowa (population 140), he has been in the diesel transmission game as long as anyone. After starting a speed and repair shop in the '80s, he progressed to transmissions, then diesel transmissions, which exploded his business. Now he's behind the scenes, making torque converters, valve bodies, and testing various combinations on a state-of-the-art transmission dyno.
Goerend has more than a decade of experience, and we thought this would be a good chance to pick his brain concerning some common facts and fallacies we hear regarding Allisons, Dodge 47s and 48s, and transmissions in general. Since torque converters are his specialty, we also grilled him on the ins and outs of fluid coupling. In the end, after two days of tours, questions, disassembly, and reassembly, we left with a much greater understanding of how transmissions worked, what is fact, and what is fiction.
1 A DIESEL TORQUE CONVERTER HAS A GIVEN STALL SPEED:
FALSE
One of the more interesting things we first learned is that diesel torque converters have a variable stall speed. A converter that stalls at 1,800 rpm on one engine may stall at 2,200 rpm on another. One converter that spools a large turbo on a 6.7L might not work the same on a 5.9L. Since stall speed is calculated from engine torque at a specific rpm, a converter that's used on a truck with a 62mm turbo will react much differently than if the truck has an 80mm turbo. Since the input torque with two differently sized turbos will be different at nearly every rpm point, a converter that stalls at 2,200 rpm on one truck might stall at 2,500 rpm on another. Or in the case of very large turbos, where the engine is trying to struggle up in the rpm range, it might not spool at all!
2 THE ALLISON 1000 IS THE STRONGEST DIESEL TRANSMISSION:
TRUE and FALSE
We hate to give a "maybe" answer on a yes or no question, but it's actually the closest to the truth. While the Allison 1000 does indeed have one of the strongest geartrains of any diesel transmission, it runs into the same converter and clutch slippage issues as other transmissions as the power is raised. Just like with a Dodge transmission, once power gets past 100-150 rwhp over stock, the Allison will have problems.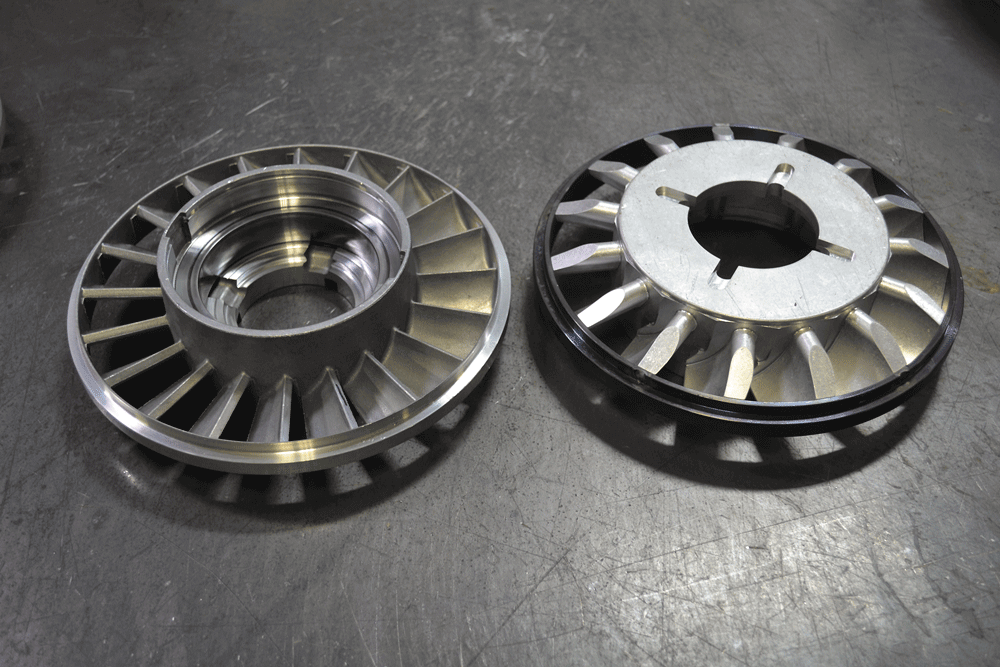 3 TRANSMISSION TEMPERATURE SHOULD BE ABOUT THE SAME AS ENGINE
TEMPERATURE:
TRUE
This is one of those little tidbits we've heard forever, and now we could actually check with a transmission guy to see if it was true. So… drumroll please… yes! It is true that you generally want your transmission temperature to be in the 180 to 220-degree range, although that figure can be a bit misleading. Goerend told us that the fluid in the converter can be much hotter in racing applications like sled pulling and drag racing than in the pan, so it's always best to stay on top of the converter for as little time as possible. He also said that in most cases it is the fluid that breaks down, so with fluid designed specifically for high-temperature applications you can push the transmission temperature even higher.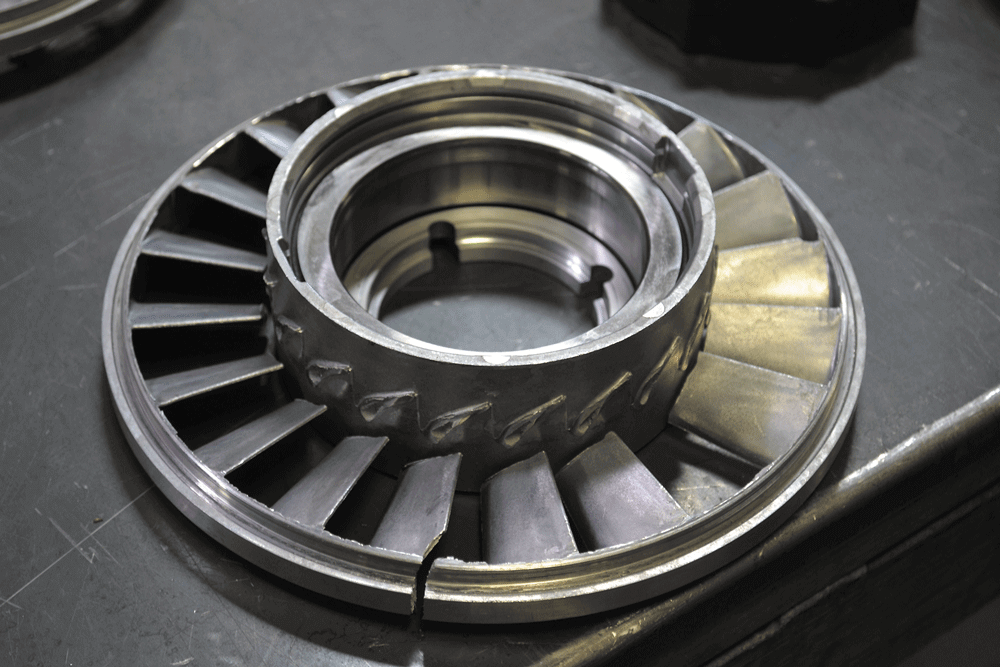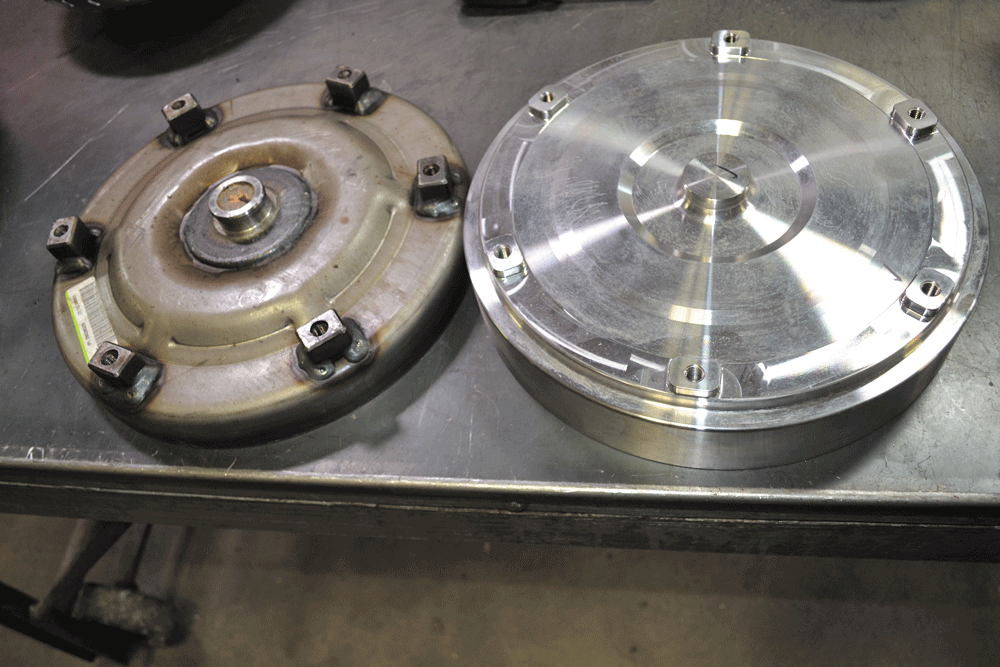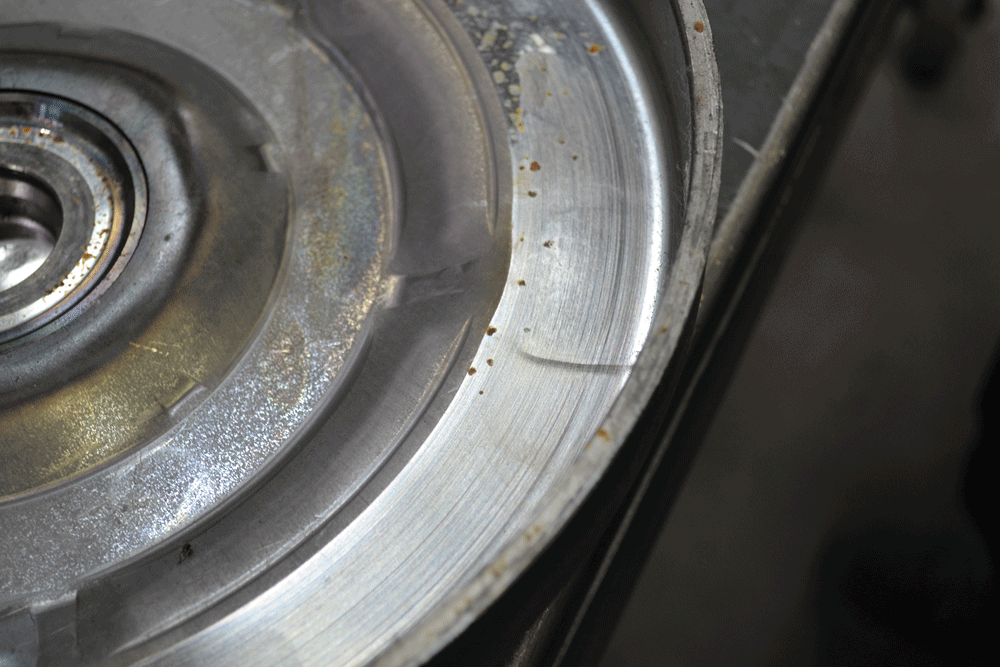 4 MORE LINE PRESSURE IS ALWAYS BETTER:
FALSE
Under full throttle, line pressure in performance applications will run around 200 to 250 psi, or even a bit more. So why not run higher and higher line pressures? Well, as pressures rise, the shock to shafts and bands (in the case of Dodge transmissions) can be very violent, and can result in broken parts. Goerend mentioned that he was trying to figure out a problem with ballooning the converter on one application (where the torque converter actually bends and expands), and when he ran the customer's valve body on the transmission dyno he found that pressure in reverse was an insane 500 psi, which was enough to actually warp the converter. So in summary, line pressure is good, but it has its limits just like everything else.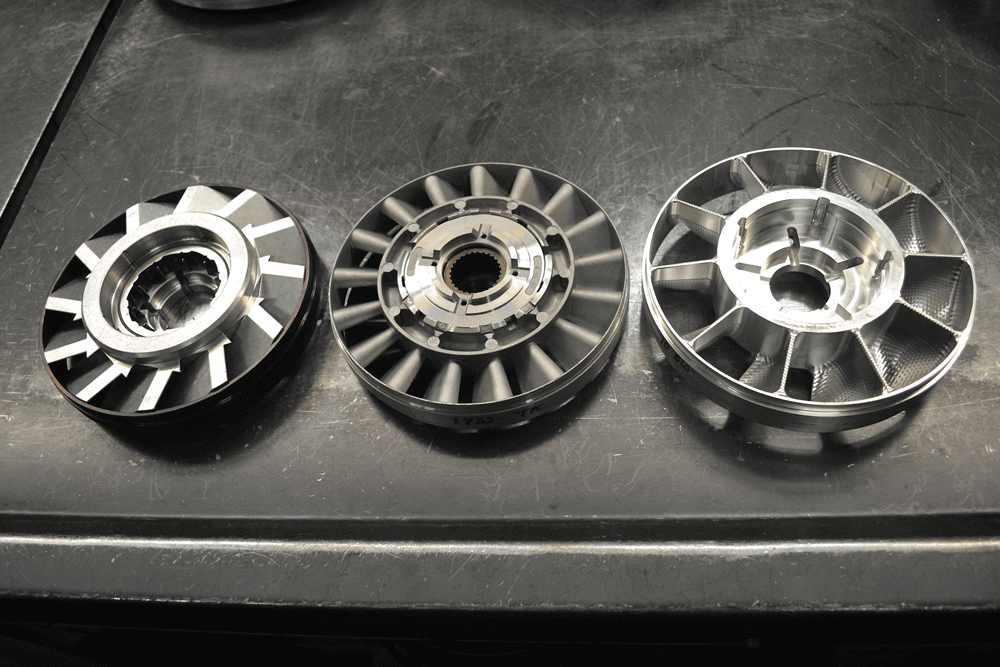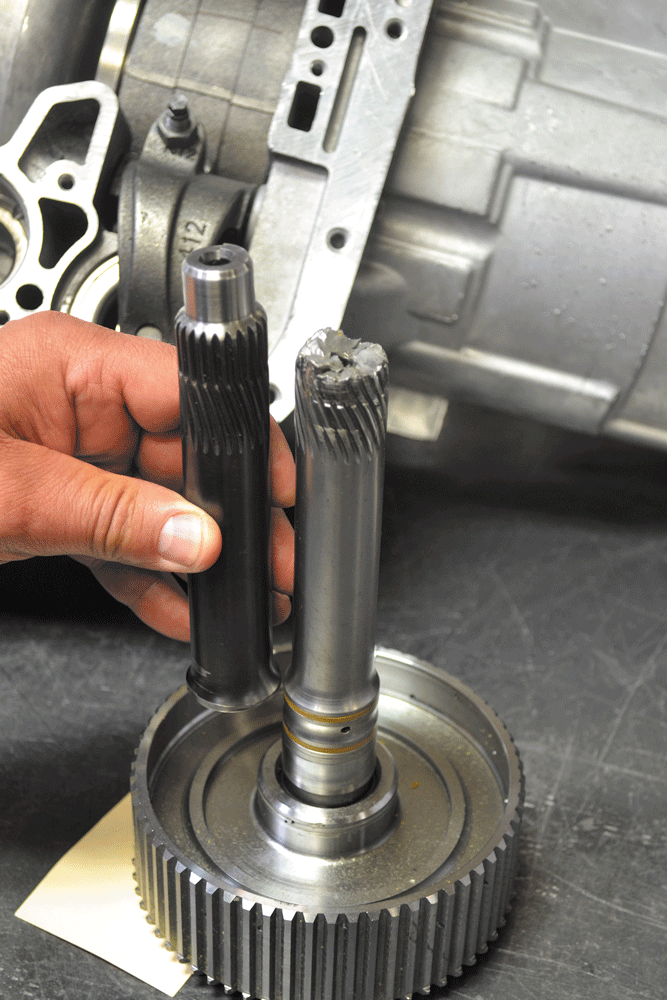 5 IT'S HARD TO RUN AN ALLISON 1000 OR DODGE 47RE/48RE WITHOUT ELECTRONICS:
TRUE
We can't count the number of times that we've run into diesel enthusiasts looking to perform a Cummins swap who got stuck on the transmission wiring. The truth is that aside from a manual valve body (which will only work on a Dodge) there's really no good way to control an Allison 1000 or newer 47/48 RE without a full wiring harness. While the older '94 to '95 47RH models can be made to run without any wiring, cores are getting hard to find, and a complete core with converter can be worth up to $1,000 if you do find one. The lesson here? If you're planning a swap, be prepared to do some wiring.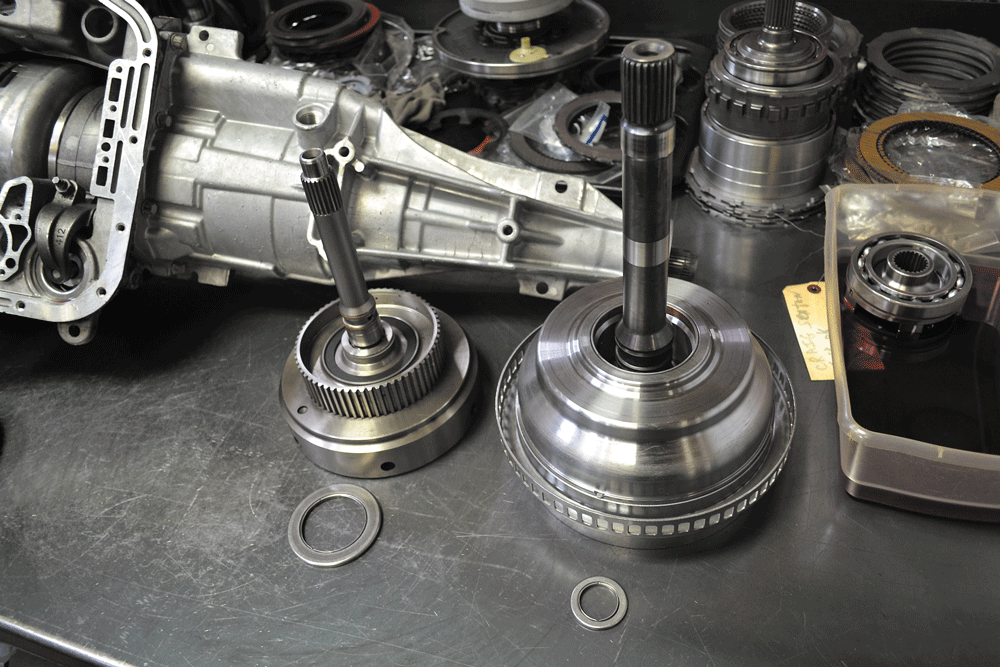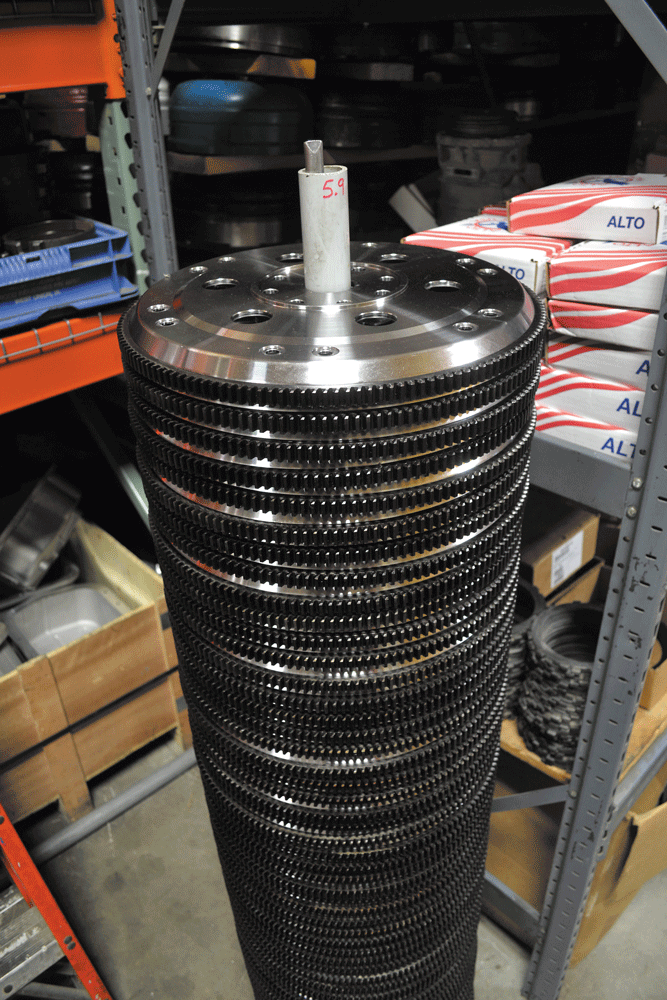 6 DODGE TRANSMISSIONS ARE THE WEAKEST IN STOCK FORM:
TRUE
While it's true that Dodge transmissions are the "weakest" out of the big three in stock form, even lightly modified transmissions and converters can handle about 300 to 400 hp at the wheels. Beyond that, Dodge transmissions (especially in heavy, fast trucks) need help. While there are Dodge-based transmissions out there that can hold 1,500+ horsepower, everything from the shafts, to drums, to clutches, to converter needs to be upgraded, making it more of a custom transmission than a factory Dodge unit.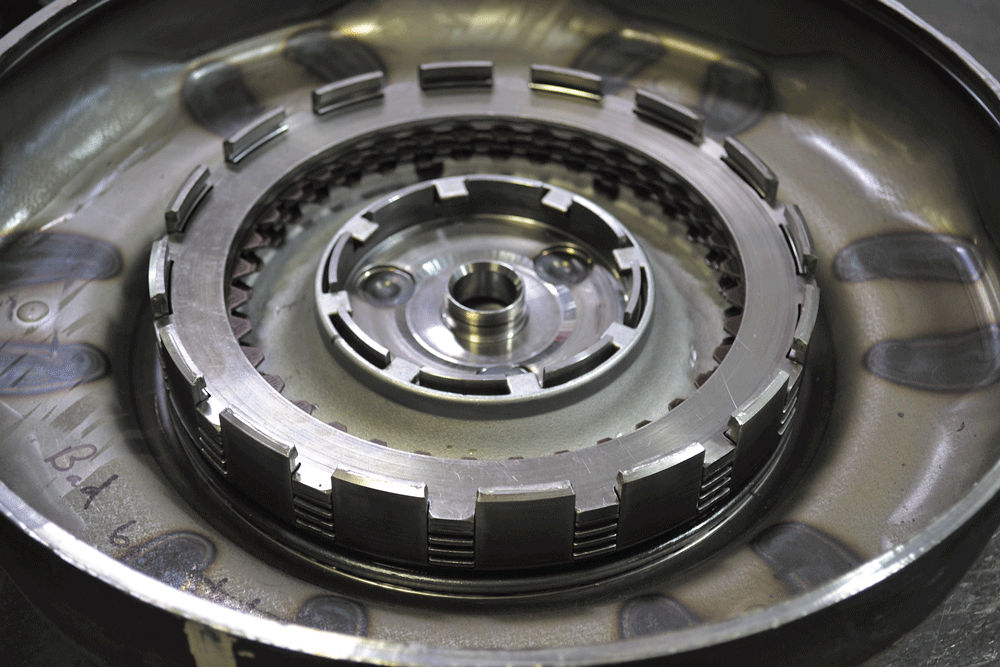 7 THE NEW AISIN TRANSMISSIONS ARE SIMILAR TO THE ALLISON 1000:
TRUE
Ram has recently beefed up its heavy-duty lineup with the addition of the Aisin transmission, which can be ordered as a replacement for the 68RFE in some models. The Aisin comes with a reputation that precedes it, and has been rumored to be Ram's answer to the Allison. Goerend was nice enough to show us a modified Aisin converter design of his own, so it looks like the aftermarket will be coming to these transmissions. Just like the Allison, the weak point won't be the geartrain, but rather the clutches and the converter holding extra power.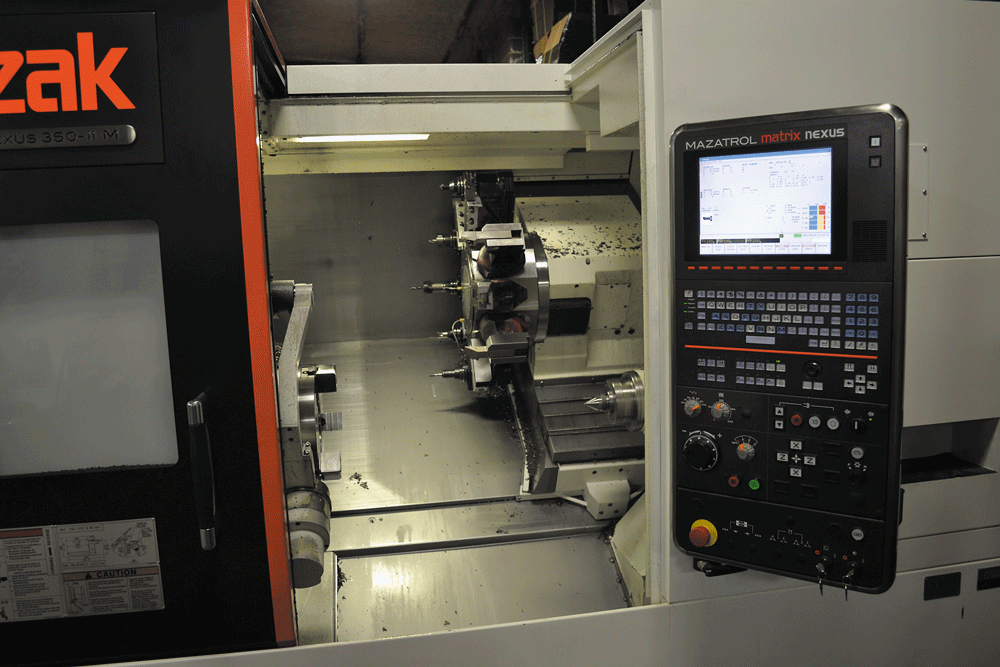 8 A NON-LOCKUP TORQUE CONVERTER WON'T WORK ON A DIESEL:
FALSE
While it's true that lock-up torque converters can put more power to the ground, saying that non-lock-up converters "won't work" is a bit of a stretch. They might not work quite as well, but, especially with smaller turbochargers, they can definitely be matched to the powerband of a diesel engine. We've heard of more than one truck running in the 11s or making more than 600 rwhp without lockup, so don't instantly trash that Turbo 400, 727 Torqueflite, or A518 that came behind your diesel. It may be just the transmission you're looking for!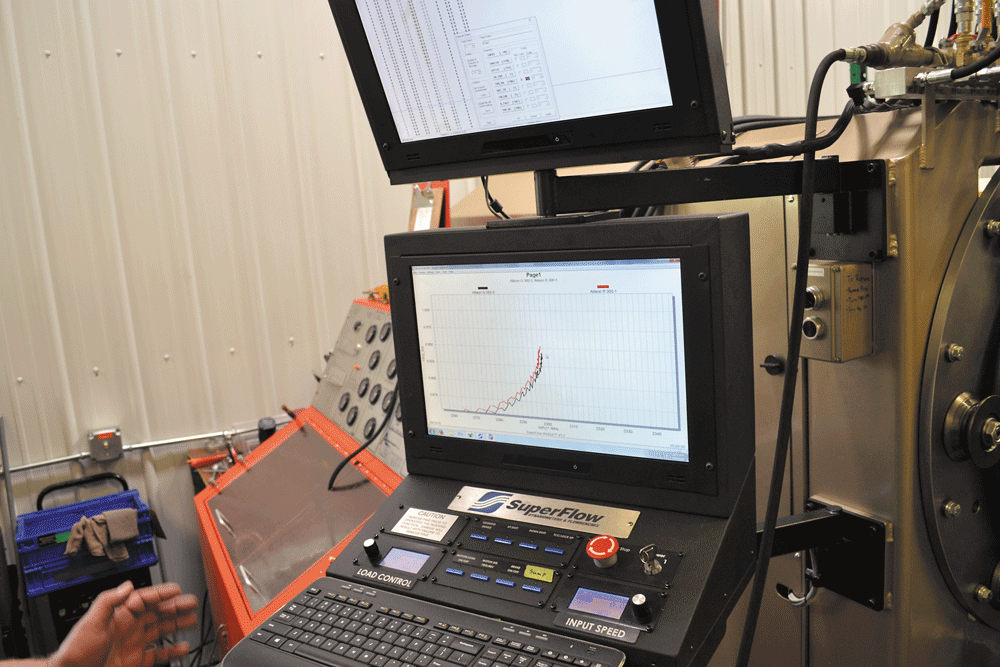 9 THE VALVE BODY IS THE "BRAIN" OF THE TRANSMISSION:
TRUE
The valve body of a transmission, whether it's a Dodge or Allison, controls everything from shift points to line pressure, so it's definitely thought of as the brain behind how your diesel transmission acts. However, Goerend reported that a valve body is only as good as the modifications that go into it. If a valve body is built incorrectly, there's no amount of tuning that can make the truck shift correctly.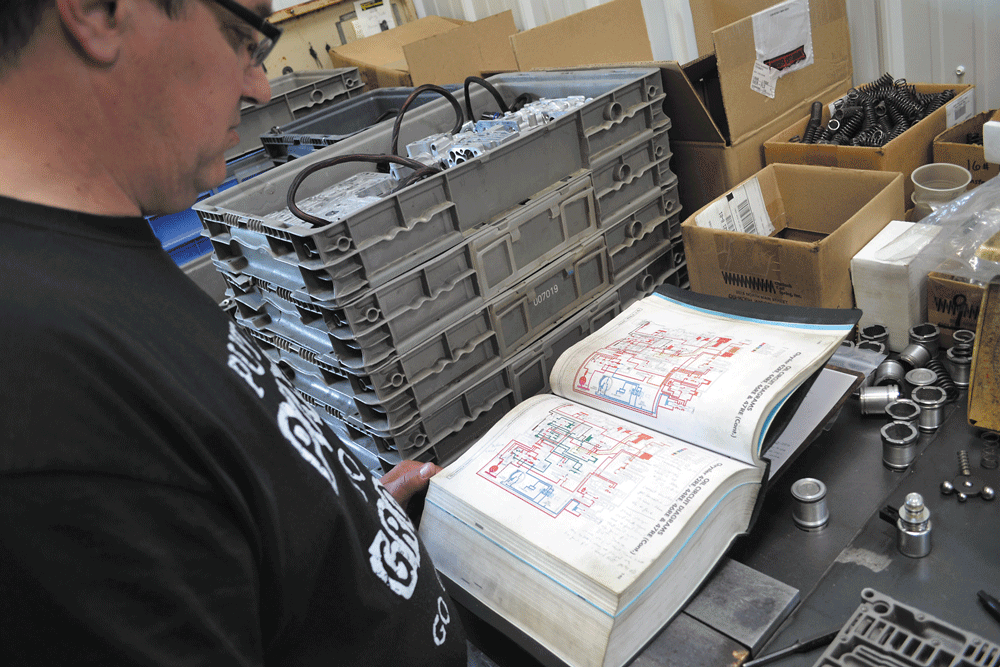 10 ALL NEW DIESEL TRANSMISSIONS ARE HEAVILY COMPUTER-CONTROLLED:
TRUE
While the valve body may be the brain, there's now a supervisor involved, which is the truck's computer. Modern diesel pickup computers will have their hands in virtually everything, from when the converter locks up, to upshifts and downshifts, to line pressure through the gears. Having a computer that looks over virtually every aspect of a transmission's operation now means that computer tuning transmissions is a very important part of performance, for both new Ram and Allison transmissions. DW