Truck Of The Week
Old-School Show-Stopper
What can we say? We know how to pick them. If you recall, this '97 F-350—owned by Bradenton, Florida's Blake Younce—was featured in our September, 2017 issue ("Classic Lines, Modern Appeal"). Blake's OBS recently took First Place in the "Old School" class at the second annual Florida Truck Fest show 'n shine. With 100 trucks entered in the competition and subject to judging, it was no small feat to take top honors.
Highlights
Persistence Pays Off
Hardway's Nova Goes 4.55
Things are definitely starting to click for the Cummins-powered '66 Nova campaigned by Hardway Performance. While competing at Lights Out 9 (held at South Georgia Motorsports Park) over the weekend, driver Daniel Pierce drove the bright green Nova to its quickest eighth-mile pass to date in the X275 class: a 4.55 at 163 mph. Throughout qualifying, the 3,600-pound, leaf sprung, door car ran neck-and-neck with some of the fastest radial tire cars in the nation. While the team would be knocked out in the second round, it's now apparent that the car can run 4.60's consistently, if not 4.50's. Future plans for the Hardway crew include going rounds and dipping into the 4.40's.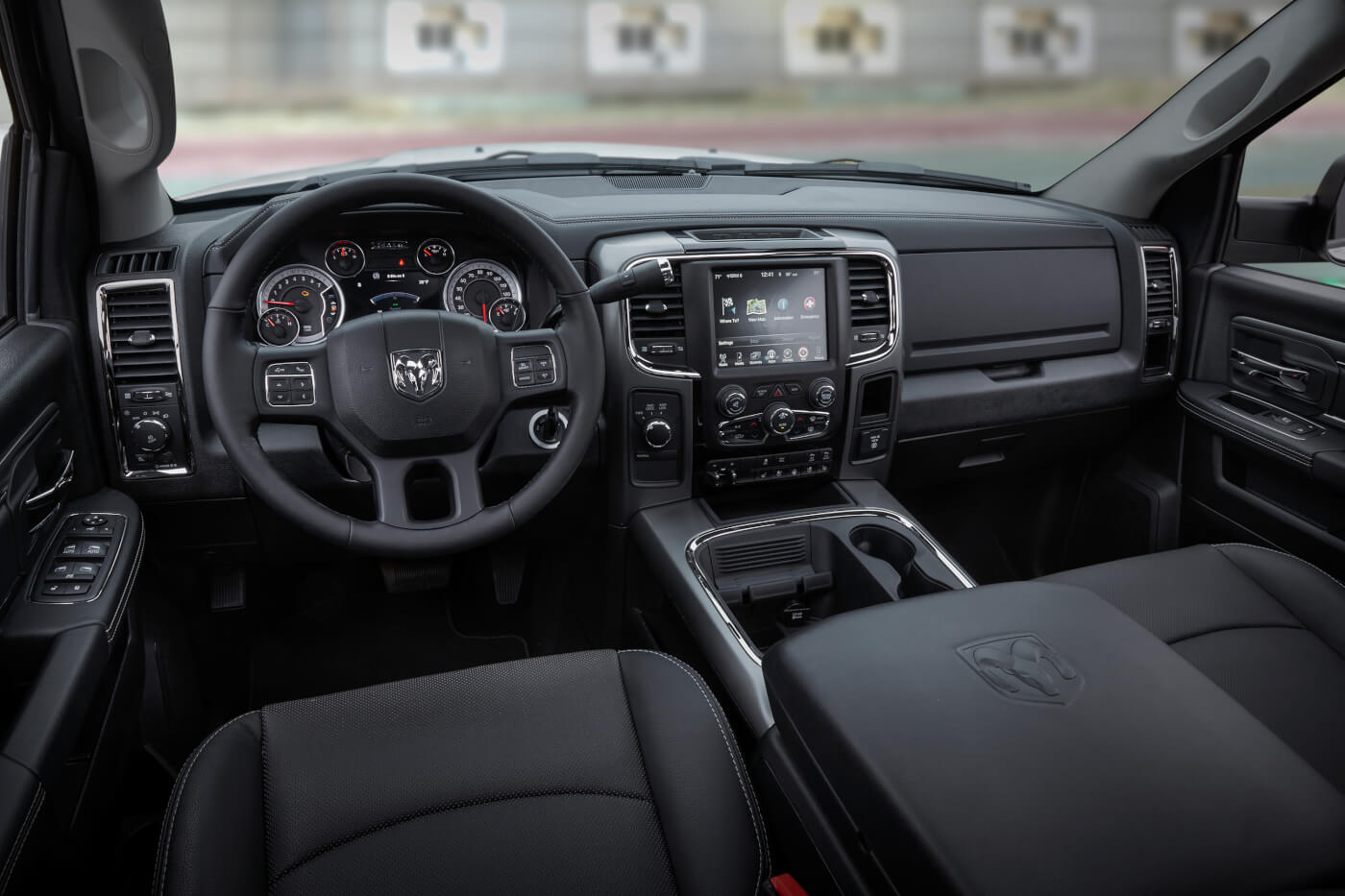 2017-2018 Ram HD Recall
Shift Interlock Problems
On Friday, Fiat Chrysler Automobiles, or FCA (parent company of Ram Trucks) issued a recall for an estimated 180,975 trucks to "help prevent drivers from inadvertently shifting their vehicles out of park." The issue, which affects certain '17-'18 model year 2500 and 3500 pickups, along with a slew of 3500, 4500, and 5500 cab-and-chassis trucks, can occur when the Brake Transmission Shift Interlock (BTSI) overheats in vehicles equipped with steering column gear shifters. The overheating can allow the shifter to be re-positioned without brake pedal application, and with or without the key in the ignition. The recall affects '17-'18 1500 model pickups as well, but Ram's heavy-duty trucks represent the majority of problematic vehicles.
DeMaxed Goes 8.20
A New Milestone For Industrial Injection's Drag Truck
It appears that Industrial Injection was knee-deep in Ultimate Callout Challenge (UCC) testing over the weekend, and boy is their '01 Silverado's new diet paying off! Whereas the triple-turbo, Cummins-powered Bow Tie once weighed 6,000 pounds in order to compete in the NHRDA's Super Street class (where it ran a best of 8.53), it now tips the scales at a considerably lighter 5,325 pounds. After breaking traction shortly after the launch, the truck settled down and ran a blazing 8.20 at 168 mph. With several hundred more ponies yet to be unlocked from the common-rail beast, this could easily be one of the fastest trucks to grace the dragstrip (and the most powerful on the dyno) at UCC 2018.
Almost Done
Is Ram on the Verge of Settling its EcoDiesel Emissions Scandal?
In other FCA/Ram news, the automaker and the Department of Justice are inching closer to a resolution regarding the '14-'16 Ram 1500 and Jeep Grand Cherokees that were powered by the 3.0L EcoDiesel but failed to meet emission standards. In a letter to FCA, the DOJ demanded that some 104,000 pickups and SUV's be recalled, and that the manufacturer pay "substantial" civil fines, although no financial penalty amount was disclosed. If you recall, the EPA alleged back in May, 2017 that EcoDiesel vehicles were equipped with software that made it possible for the engines to meet emissions requirements in a test setting, yet pollute well beyond the established standards while out on the road. As a result, FCA wasn't able to sell '17 model year versions until an emissions fix was approved and in place on new models.
Events
Churnin' Dirt
Pulling in Louisville
The 50th running of the National Farm Machinery Show's Championship Tractor Pull took place in Louisville, Kentucky over the weekend. The esteemed, invite-only, indoor truck and tractor pull presents four straight nights of earth-pounding action, and competitors must qualify for a shot at glory during the Saturday night finale. Taking home the coveted, 10,200-pound Pro Stock trophy was Grandview, Indiana native, Don Masterson, aboard his "Tinker Toy" John Deere. As has been the case since 2011, the Super Stock Diesel Trucks were featured in Saturday's matinee show, with Brad Deeter's Oversized Load squeaking out the win in the pull-off.
Foothills Diesel Showdown
Drags In North Carolina
As the popularity of diesel performance continues to grow, new events keep popping up all over the place. If you're looking for something to do in early spring—before the event season gets crazy—check this one out. Held at Wilkesboro Dragway in Wilkesboro, North Carolina on April 15th, the Foothills Diesel Showdown hosted by Injected Diesel Performance will feature drag racing, a dyno competition, and a show 'n shine in what will likely be 70-degree weather. Drag racing classes will be: Heads Up, 6.70 Index, 7.70 Index, and E.T. Bracket, and so far a $6,000 payout is on the line.