Protection, Lighting and Rescue
Its 2 a.m. on a snowy February night and you're right in the middle of calving season on the ranch, checking cows in the pasture, when in the darkness of the night you drive right into a mud hole that swallows your truck clear up to the body line. There is a mud terrain tire on the planet good enough to claw its way out of this mess and all you can think is if you just had something better than hazy stock headlights to help guide your way this could've been avoided. This scenario pretty much sums up the entire reason for Part Three of our 3500 Silverado project build, in which a relatively stock LB7 Duramax is morphed into the Ultimate Working Heavy Hauler.
Part One of the build focused on basic bolt-on parts like a better fuel filter kit and high flow intake horn from Deviant Race Parts, EFI Live ECM and TCM tuning from Duramaxtuner.com, and transmission TapShifter and throttle booster kits from BD Diesel. Part Two was more about improving the truck's versatility and ability to do work, with the addition of the steel Bradford Built Workbed and Titan's hammerhead transfer fuel tank with a built-in toolbox for hauling fuel and tools for in-the-field equipment repairs and fill ups.
Road Armor Bumper
An aftermarket front bumper can offer multiple benefits; besides the obvious added protection from heavy duty steel construction, it also offers multiple mounting locations for additional lighting and a winch. The Road Armor Pre-Runner was the perfect fit as its versatility and looks fit this build to a tee. Since the introduction of their popular Stealth bumper in 2002, Road Armor has fabricated more than 10,000 winch bumpers, each built to fit its specific application for perfect form and fitment.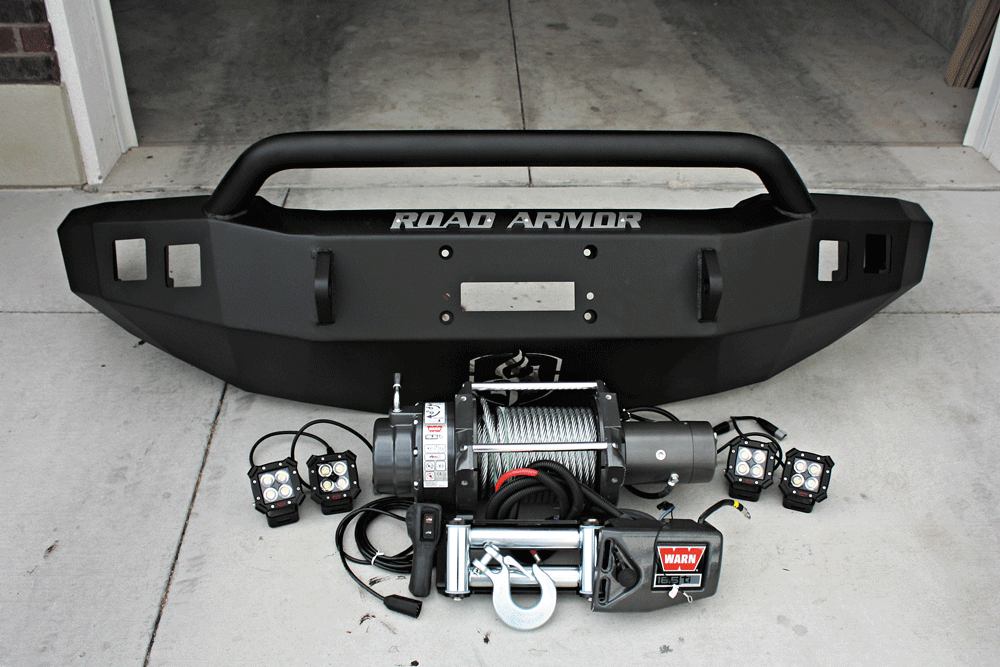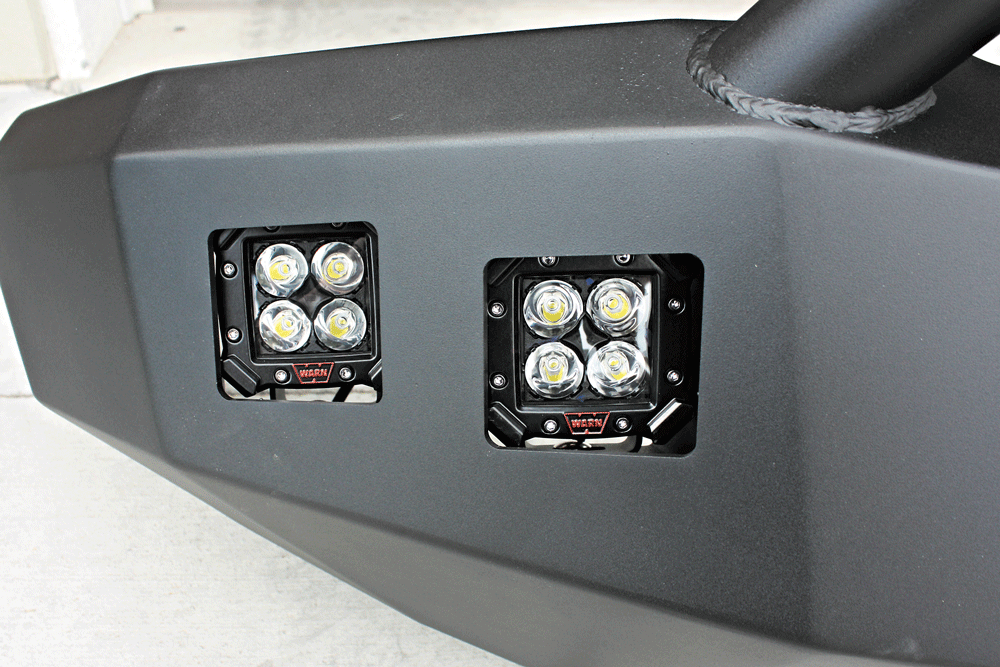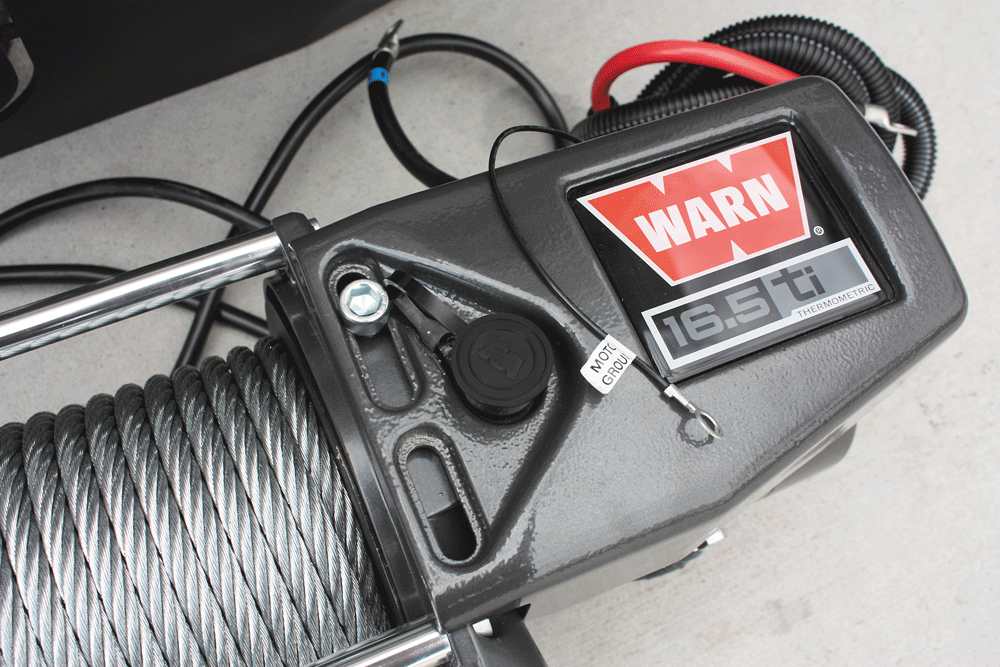 For this build, the bumper will house some additional fog lights and a heavy duty Warn winch to aid in the truck's capability around the farm, but the advantages of a heavy duty bumper can be seen in your average daily driver as well, with better protection for the truck, improved versatility and a much tougher look. The engineers at Road Armor work closely with Warn to ensure the winches can be installed easily and will offer the strength needed when trying to pull yourself or someone else out of a mess. Custom high strength bumper brackets are included to ensure proper fitment and a strong attachment point for the heavy bumper. The black powdercoat finish will withstand the harshest elements and Road Armor offers a Limited Lifetime Warranty.
Warn 16.5ti Winch
With the new Road Armor bumper ready for install, this work rig was in need of a sturdy winch, one that could not only tug the 10,000lb truck out of a ditch if needed, but possibly help get farm equipment out of a bind from time to time. The 16.5ti Heavyweight series winch from Warn was the perfect choice, as it's one of the strongest winches available for the truck market. Featuring the latest thermometric technology, the 16.5ti uses a 3-stage planetary gear train which can create 16,500 lbs of pulling power. The Warn 16.5ti offers a sealed case for added protection in the elements, along with a high-speed motor for quicker line speed and an exclusive internal brake design for optimum control while winching. This unit also includes a remote control with a 12-foot lead so you can stand out of harm's way while winching, or even control the winch from the driver's seat if you're by yourself.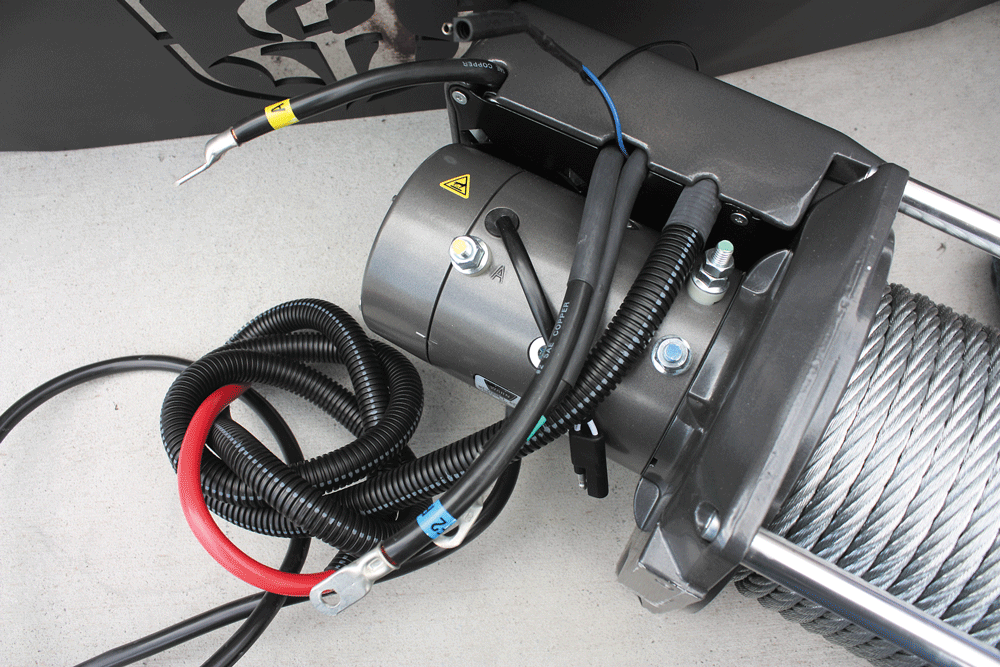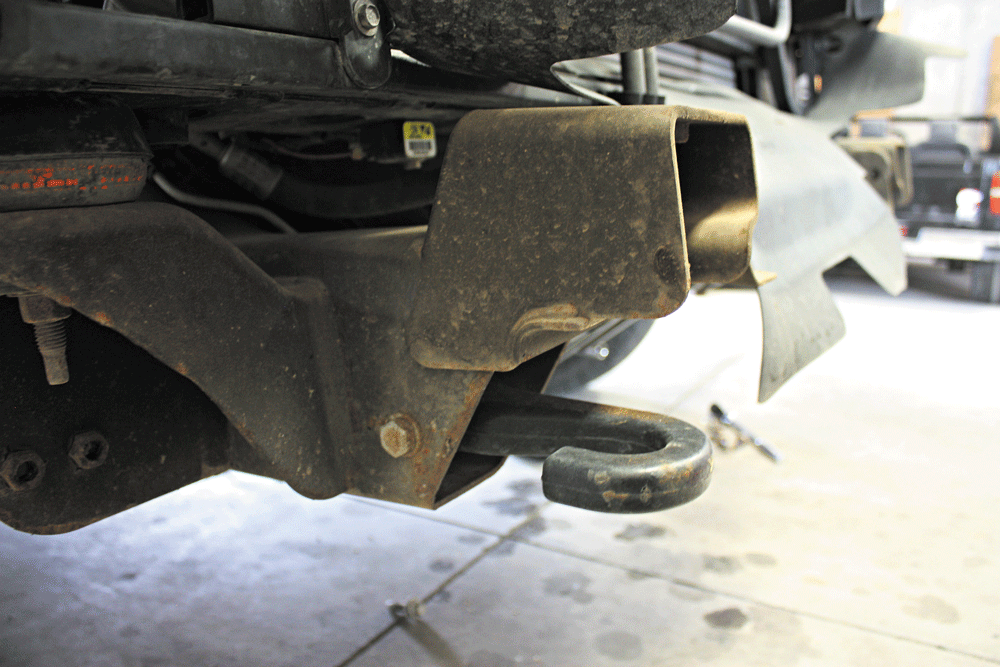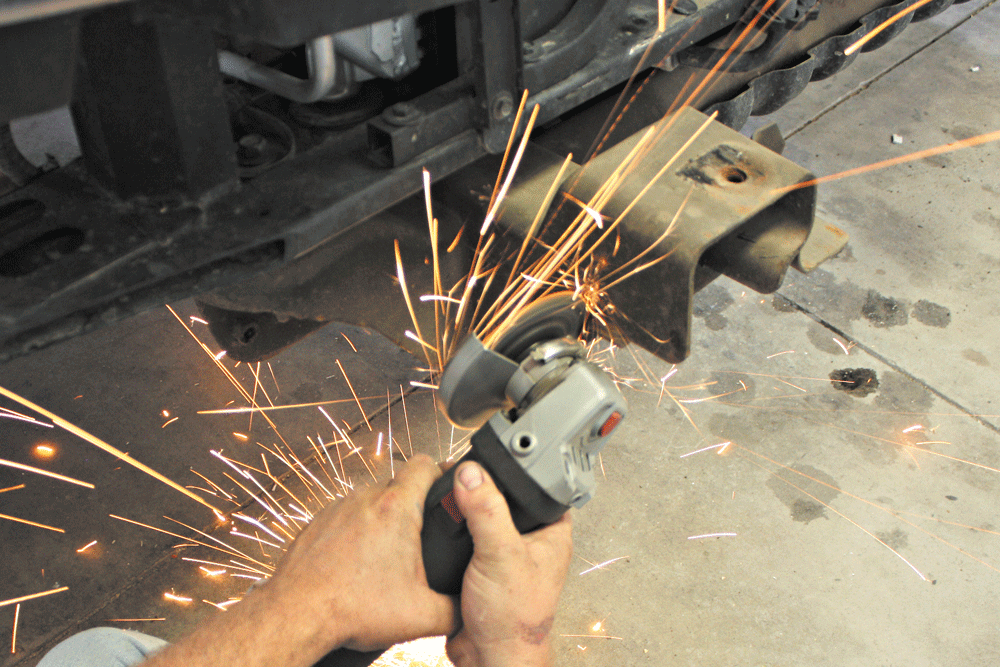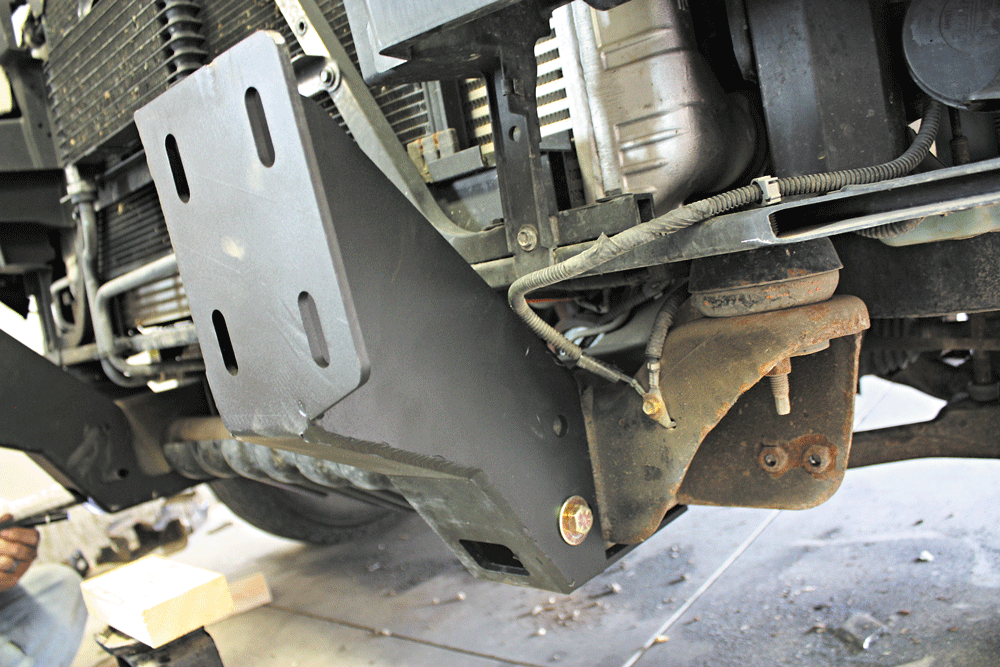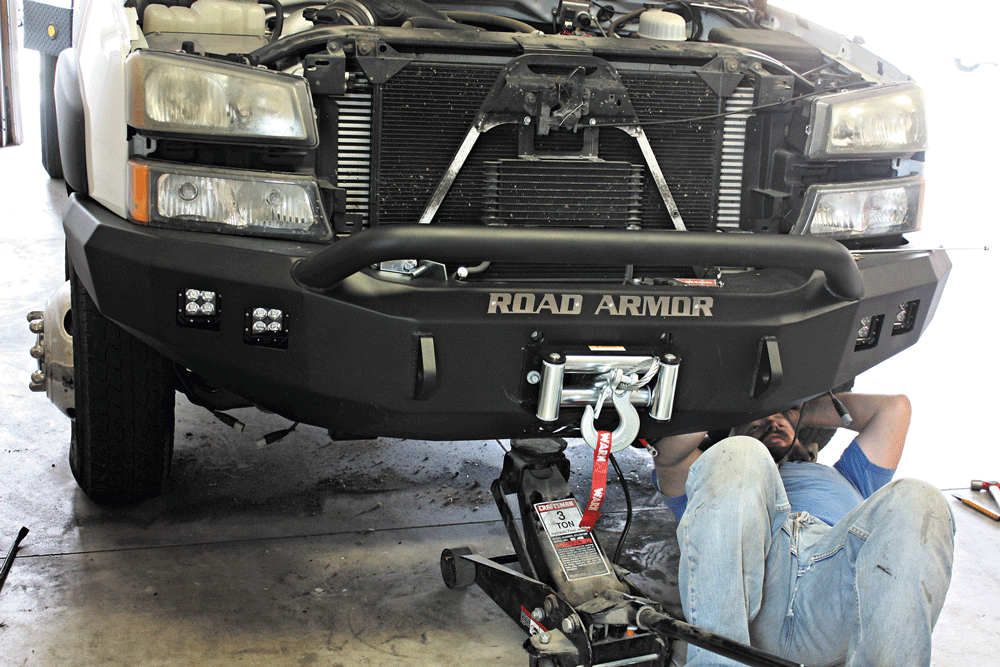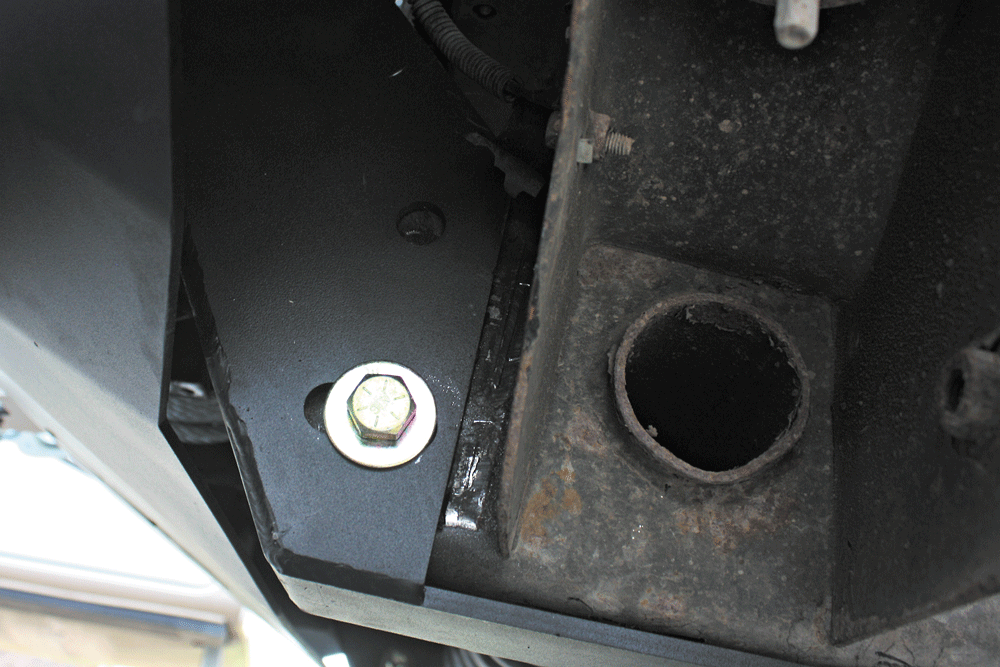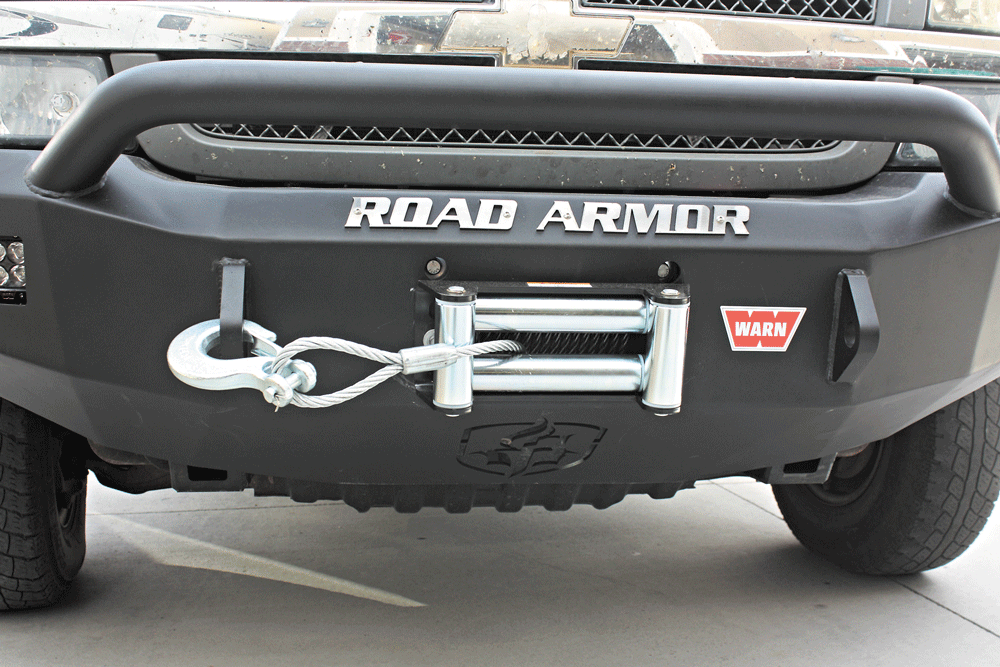 If you think your truck might be a good candidate for a winch, Warn offers dozens of options depending on your needs and budget. To help decide which would best fit your application, you can simply multiply your truck's gross vehicle weight rating by 1.5, which is the minimum capacity you'd need from a winch. For this particular truck, which weighs in close to 10,000 lbs with the flat bed and transfer tank full of diesel, the winch would need to be at least 15,000lb capable, which is why the 16.5ti was selected. For most light duty diesel trucks (7,000-8,000 lbs), the smaller 12,000lb options may suffice.
Warn WL LEDs
Since the bumper also came with four pre-fabbed light locations, it was obvious a couple pairs of square fog lights could aid in nighttime vision out on the dark range of the ranch. The WL Series LED pods from Warn offer over 4,000 lumens of light per pair, helping turn the night into day. Refractec optics provide a better light stream while drawing less power. Flood beams were chosen as they offered a smooth 30-degree range of additional lighting. Housed inside die-cast aluminum housings, the UV and scratch-resistant lenses will stand up to off-road abuse. Lighting kits also include a professional grade wiring harness with a relay and in-cab switch.
Bilstein Shocks
Since the addition of the new bumper and winch added a decent amount of weight on the front of the truck, the original shock absorbers were definitely showing their weaknesses. With 70,000 miles on them, they were already due for replacement, but the additional weight had them begging for mercy and the truck felt very soft in the handling department. To aid in load control with or without a trailer, replacement shocks from Bilstein USA were the perfect choice. Bilstein's 4600 series is a direct replacement for stock height vehicles that can offer better overall ride performance and stability without giving the vehicle a harsh ride. The company's monotube gas pressure technology means precise handling and incredible comfort.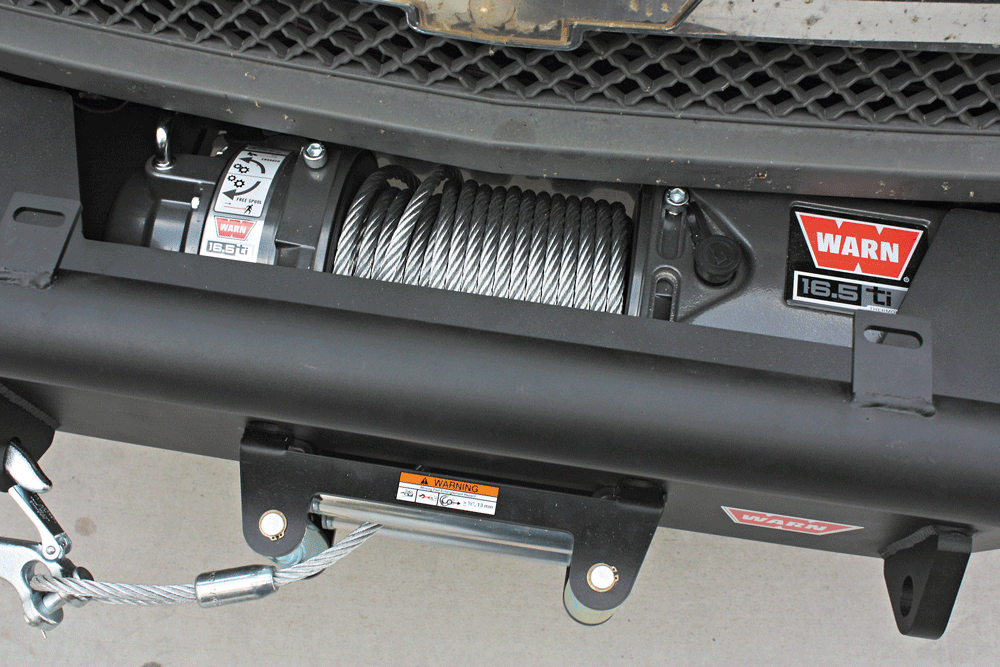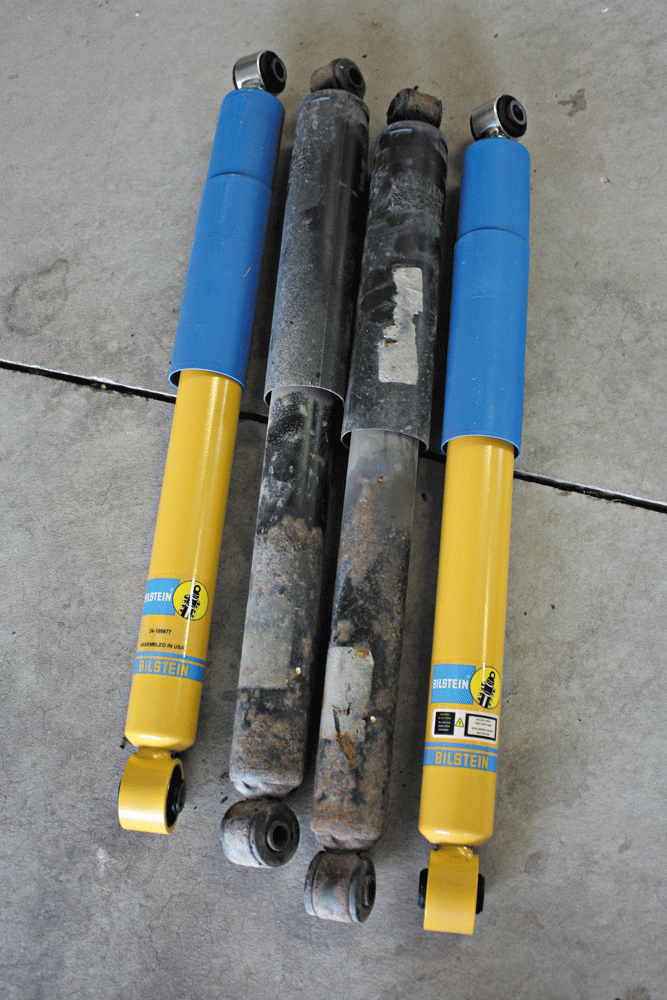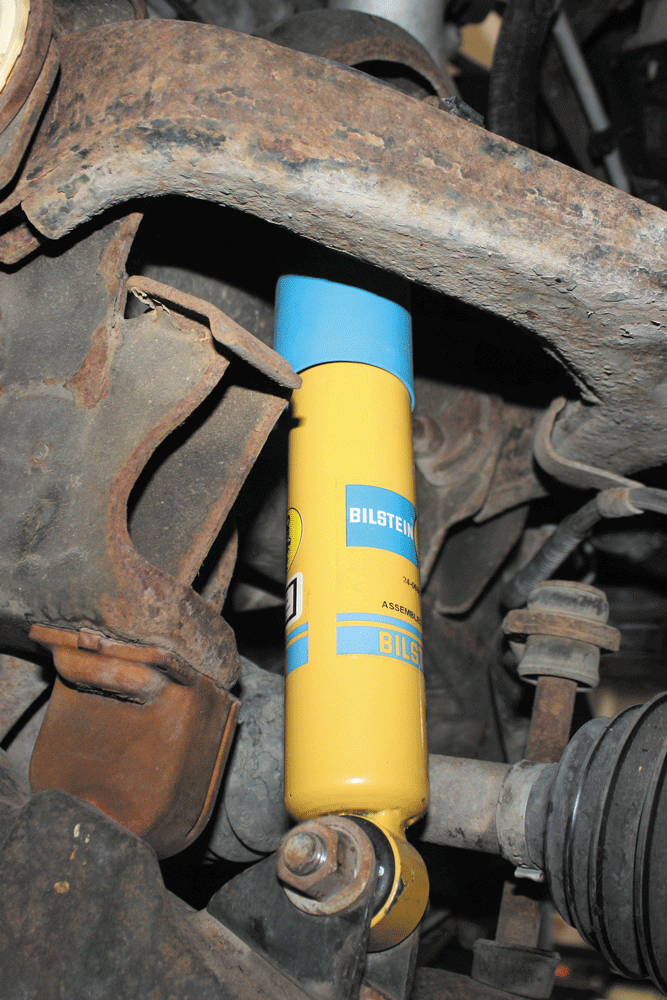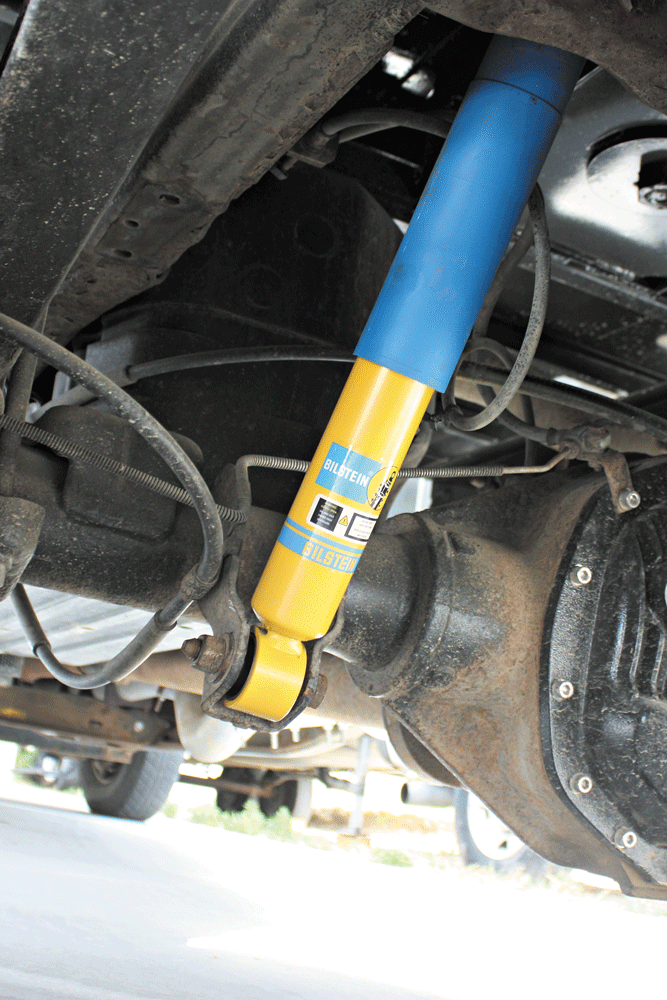 This build will continue with more parts to help make this 3500 Duramax the ultimate work and tow rig. Future plans include rear suspension airbags and sway bar from Hellwig and an exhaust brake from BD Diesel for improved load control. A new set of General tires and Ultra wheels should improve both off-road performance and cosmetics while a BD rear differential cover and DRP transmission cooler lines will help better control fluid temps. BD's lift pump will aid fuel system efficiency while their exhaust manifold will help alleviate some pre-turbo restriction. Finally, the steering will be upgraded with new tie-rods, pitman arm and idler arm upgrades from Alligator Performance. Keep an eye out for each part of the build, as this is destined to be one of the most complete "stock" to "not so stock" builds yet. DW
SOURCES
ROAD ARMOR
877.294.2726
RoadArmor.com
WARN WINCHES
800.543.9276
Warn.com
BILSTEIN OF AMERICA
858.386.5900
BilsteinUS.com