Ford 6.7L Emergency Shutdown
WHAT IT IS:
Engine overspeed shutdown control
WHY YOU WANT IT:
New from BD Diesel Performances is the EPAS (Electronic Positive Air Shutdown) for the Ford 6.7l engine. This unique engine overspeed shut down control works with the built-in, EOM Intake Air Control (IAC) to prevent engine run-on in environments rich with volatile airborne vapors.
The 6.7L Scorpion diesel engines come equipped with an EGR system that contains a Butterfly mixing valve. BD Engineers have designed a control program that uses this to safely shut your engine down if overspeeding occurs.
There are several advantages over older butterfly valve shutdown kits, including less installation time and labor costs. The EPAS can generally be installed in less than 1.5 hours, potentially saving up to three hours of installation labor costs. EPAS is factory harness compatible, with plug-and-play connections and a wiring harness.
Full compatibility with the factory ECM won't set trouble codes: The unit also automatically resets after shut down. For leased trucks, the unit is easily removed for end of lease returns.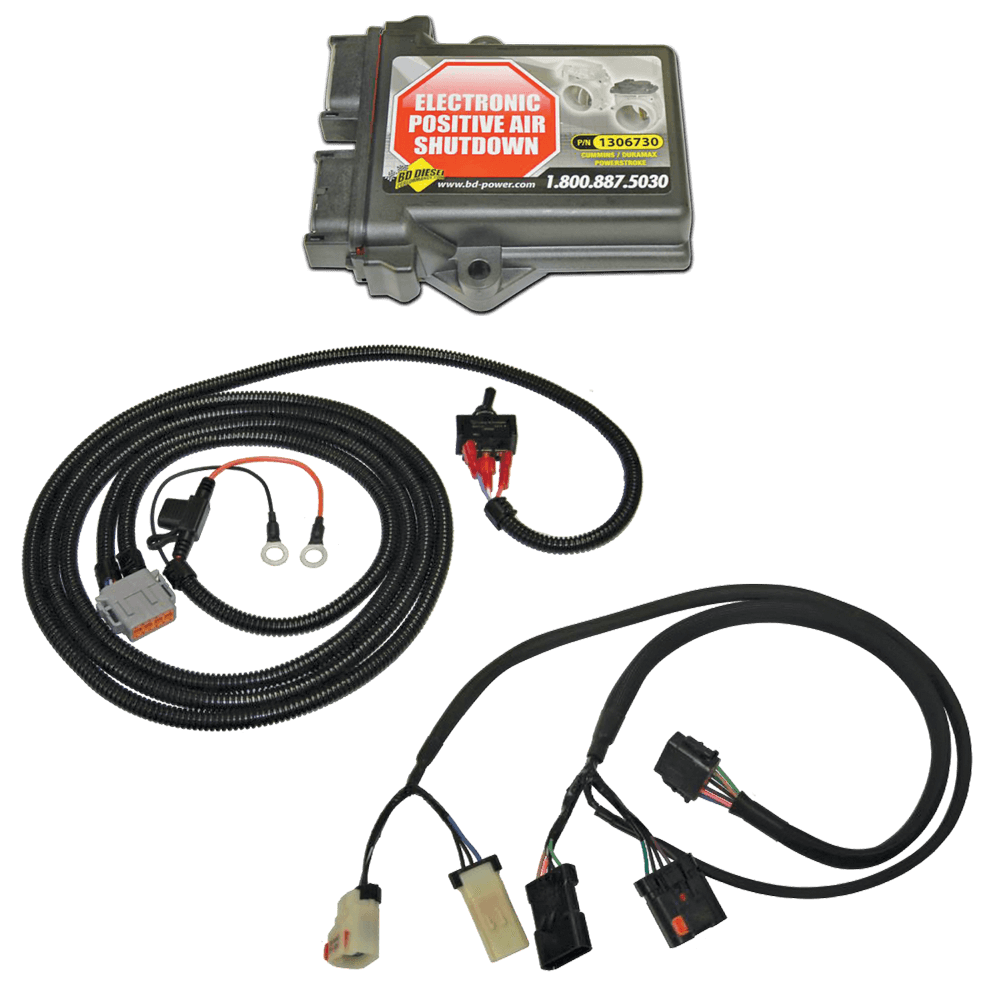 WHERE TO GET IT:
BD Diesel Performance
www.dieselperformance.com
Extreme Mud Tire
WHAT IT IS:
Dick Cepek Extreme Country Mud-Terrain
WHY YOU WANT IT:
The new Dick Cepek Extreme Country mud-terrain tire has been specially designed with a proven tread compound and larger surface area. This results in excellent traction, long tread life, responsive handling and a quieter ride—both on pavement and off. The Extreme Country's tread features special chamfers and notched inner and outer lugs for lug stability and a responsive "bite" on irregular surfaces.
This new tire's sidewall is reinforced with two-ply high-tensile body cord for sidewall strength, without increasing weight or rolling resistance. Wide outer tread voids and self-cleaning angled shoulder scallops provide better traction in mud and loose soil
The Extreme Country debuted in 21 sizes, with wheel diameters ranging from 15- to 20-inches.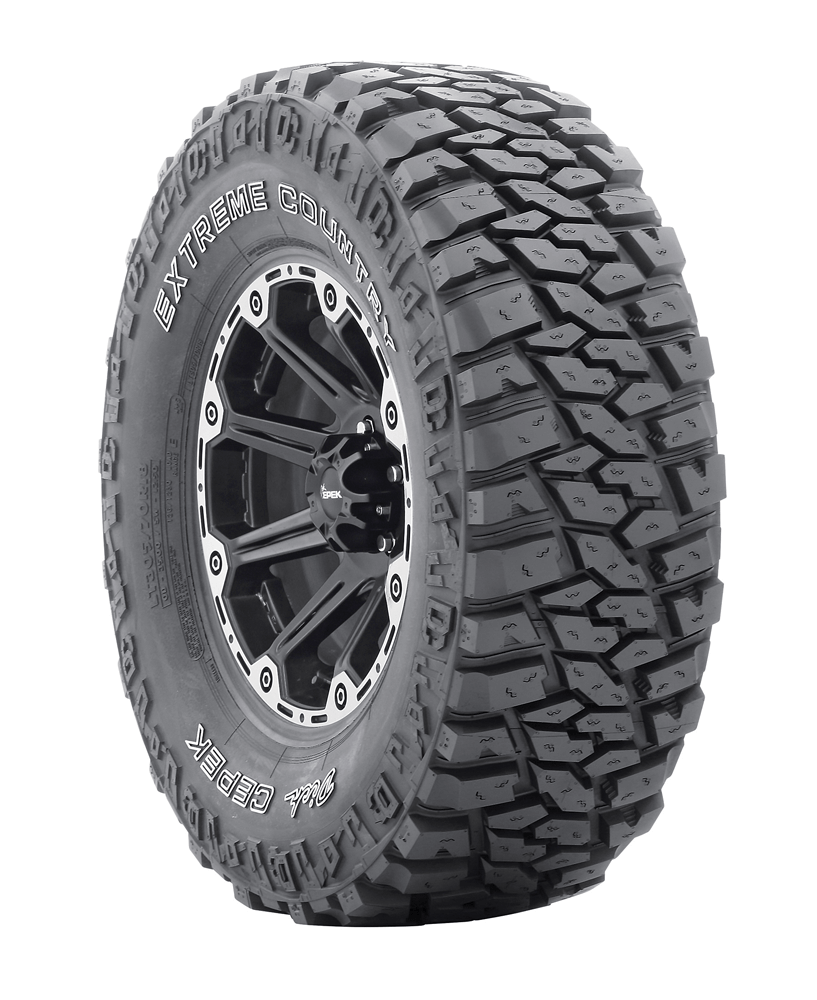 WHERE TO GET IT:
Dick Cepek Tires & Wheels
http://www.dickcepek.com
Injector Cleaner for Smaller Diesel Tanks
WHAT IT IS:
AMSOIL single-use, package-size Diesel Injector Clean
WHY YOU WANT IT:
Clean Injector nozzles ensure that your Diesel engine will offer peak performance. AMSOIL makes the cleaning process simpler with its new 8-oz bottle of injector clean, allowing owners of small diesel powered vehicles to use a single bottle at every fill.
This new size of AMSOIL Diesel Injector Clean is perfect for the smaller tanks found on the Ram 1500 EcoDiesel trucks and every diesel powered car on the road.
AMSOIL Diesel Injector Clean is formulated with a concentrated alcohol-free chemistry that provides optimized performance in diesel applications. It removes performance-robbing deposits found in fuel injectors and the combustion chamber, deposits that have become increasingly troublesome for high-pressure common rail diesel engines. Diesel Injector Clean maintains cleanliness and controls wear to fuel pumps and injectors.
For larger diesel fuel tanks, AMSOIL continues to offer Diesel Injector Clean in 16-oz., 64-oz. and bulk quantities.

WHERE TO GET IT:
AMSOIL INC.
www.amsoil.com
Working Truck Bed Cover
WHAT IT IS:
A.R.E.'s DCU Truck Cap
WHY YOU WANT IT:
The Deluxe Commercial Unit (DCU) is an ideal solution for the construction, pest control landscaping and most every working need. A.R.E.'s DCU is made of fully welded aluminum frame construction and more than 100 options are available. This gives working professionals the power to create a customizable solution to their disorganized work trucks.
DCUs feature STRATTEC® lock cylinders in four folding T-handles on all doors. Options to customize your DCU include selections of door sizes and window options, various toolbox configurations and roof ladder racks. A.R.E. will custom-build a DCU to meet your needs.
Seen here is a DCU fitted on a Ford F250, however, they are available for most late model light trucks on the road in the USA.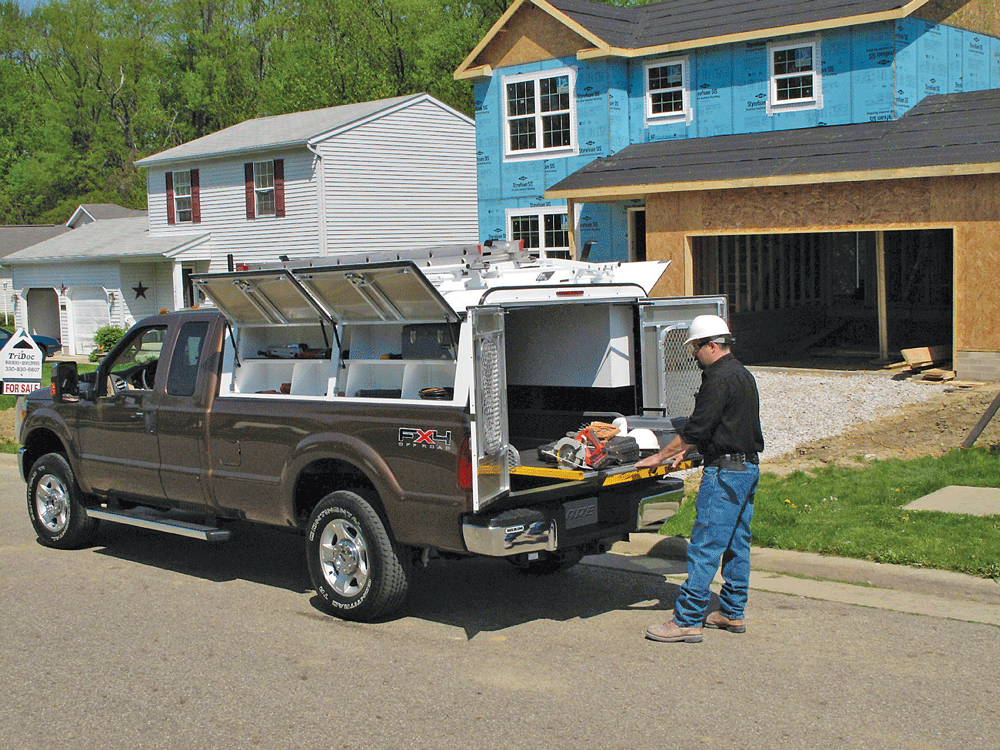 WHERE TO GET IT:
ARE Truck Caps
www.4are.com
WHAT IT IS:
GEARED TRACTION AID FOR AAM 11.5 AXLES
WHY TO YOU WANT IT:
American Axel Manufacturing (AAM) has announced the availability of its TracRite® GT helical gear designed limited slip style differential case (AAM part #40099548) made for the 11.5" rear axle. This axle is commonly seen in the rear of ¾- and one-ton 2003-2012 Rams, 2001-2011 Chevy Silverados and GMC Sierra trucks.
Unlike clutch type limited slip units, the TracRite has no friction plates that wear over time, and no friction additives are needed. The TracRite GT is compatible with ABS traction and stability control systems; it provides maximum torque bias without causing a shudder in the vehicle and maintains its torque bias throughout the life of the vehicle.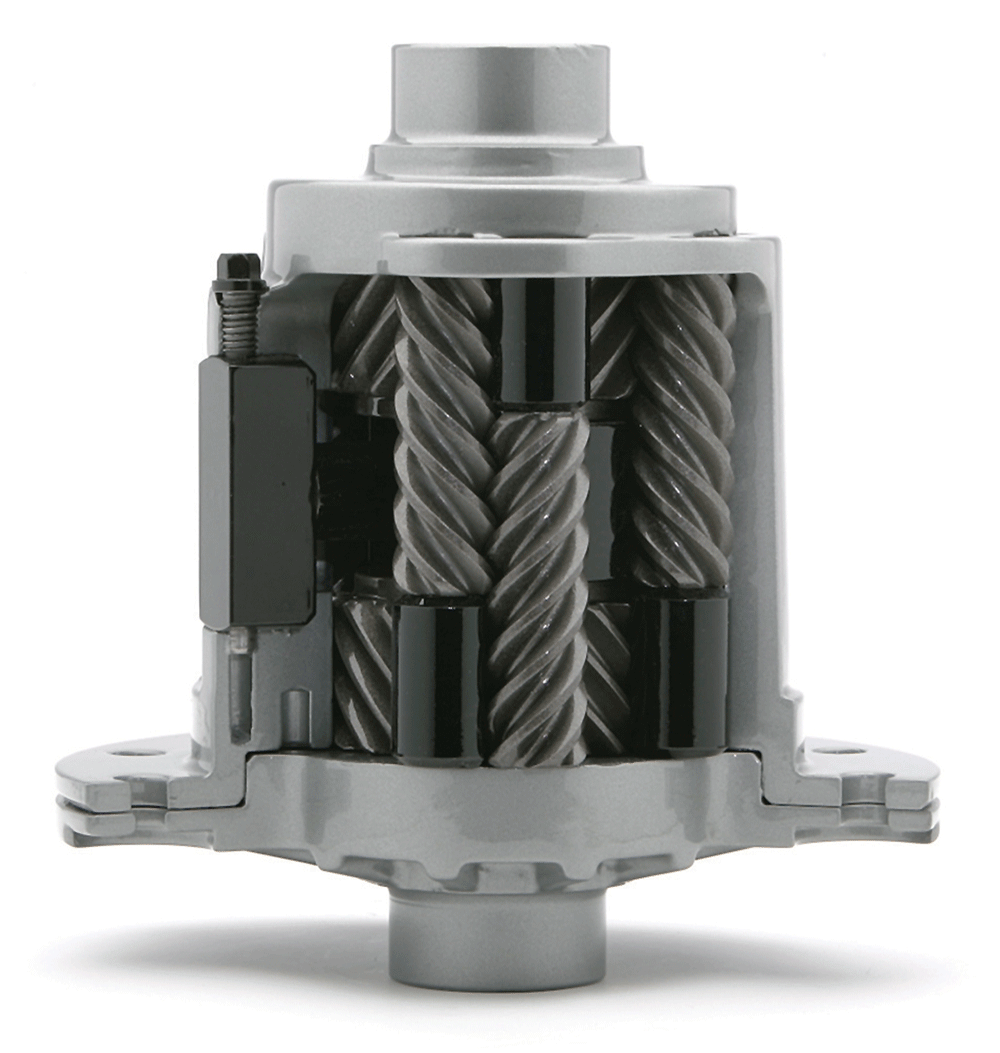 WHERE TO GET IT:
AAM Aftermarket
www.aam.com
Calibrate Your Speedo
WHAT IT IS:
Hypertech Speedo Calibrator
WHY YOU WANT IT:
Changing the size of your tires, or the gear ratio in your differentials, will result in an error in the speedometer readout. This can result in errors on your rig's miles-to-empty calculations and possibly get you a speeding ticket, too.
Hyper Tech offers a solution: their Speedometer Calibrator. With the Hypertech Speedometer Calibrator, the speedometer and odometer can be easily recalibrated for use with any non-stock tire size and/or rear gear ratio. What's more, Hypertech's Speedometer Calibrator Module has no limitations for increased tire height.
Additionally, when using the Hypertech Speedometer Calibrator, there is no need to cut into the factory wiring harness. Factory style connectors make the installation easy and the integration seamless. Why drive around with inaccurate speedometer readings when the Hypertech Speedometer Calibrator is simple and available at any authorized Hypertech dealer?
Their latest units are compatible with 2015 GM trucks and 2014 Ram trucks. For other applications, see their website.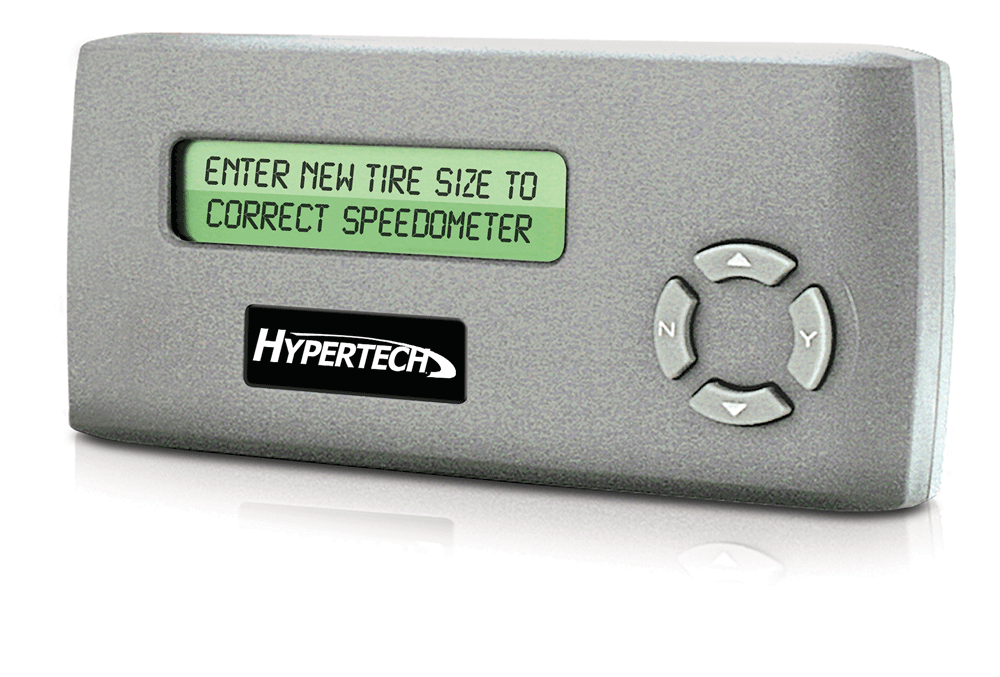 WHERE TO GET IT:
Hypertech products
www.Hypertech.com
Plug-in Power For GM Diesels
WHAT IT IS:
GM DIESEL MASS AIR SENSORS
WHY YOU WANT IT:
JET Performance offers Performance Mass Air Sensor for GM Diesel applications. The sensor is a simple bolt-on replacement for the stock unit and uses the factory intake housing with no other vehicle modifications required. The Jet units are compatible with other performance upgrades such as cold air intakes, exhaust, computer upgrades and more. Power gains are said to be up to 10+hp over stock mass air sensor, and, if you keep your foot off the throttle, there is a potential for improved mileage. There are available for 2007-10 and 2011-13 6.6L Duramax Diesel equipped GM trucks.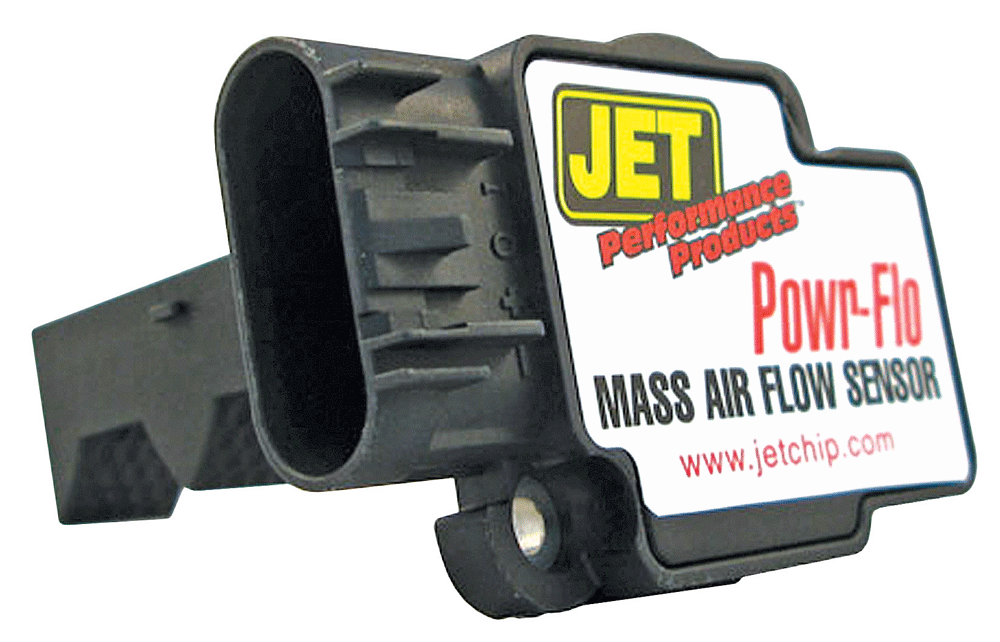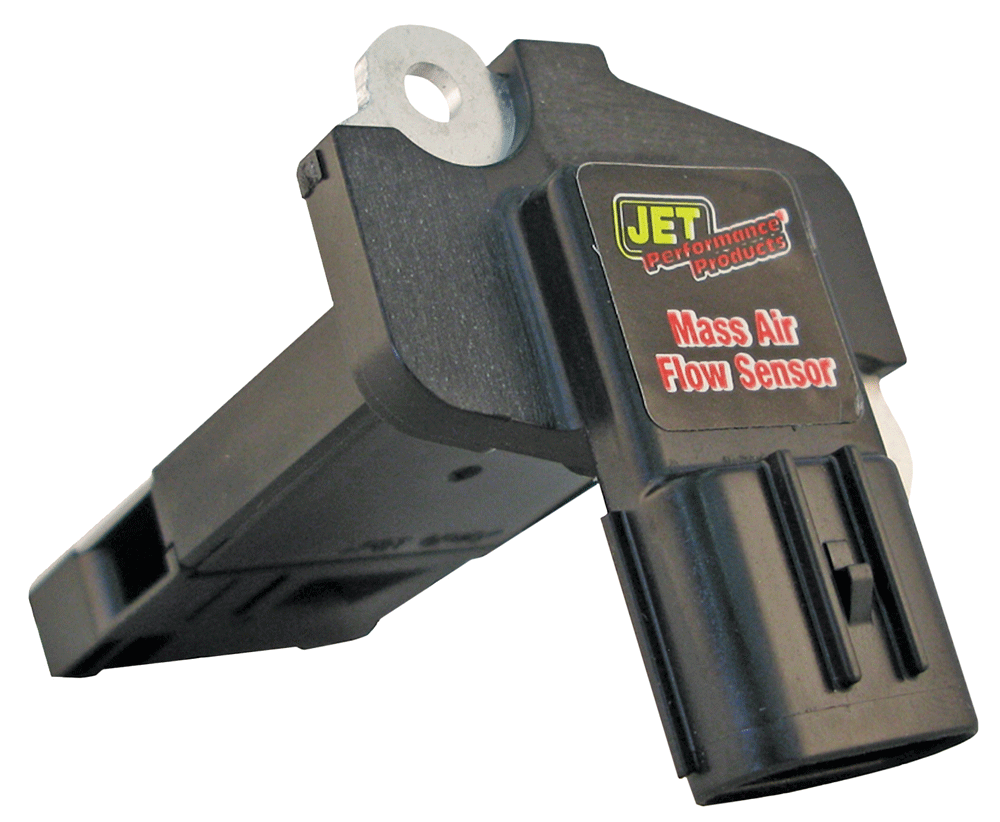 WHERE TO GET IT:
Jet Performance Products
www. jetchip.com