Velocity 200 Lift Pump For 6.4L
What It Is:
Brushless Diesel Lift Pump For 2008-10 Power Strokes
Why You Want It:
FUELAB has introduced a new series of Diesel Performance lift pumps and filtration systems. The Velocity 200-gph lift pump with filter and Vortex air separator supplies the increased fuel demands of engines modified for more power. They're a major upgrade in diesel lift pump efficiency and technology. The Vortex air separation and water/filtration system protects fuel injectors and provides pure fuel to engine. This pump is quiet, installs easily and uses standard replacement filter elements.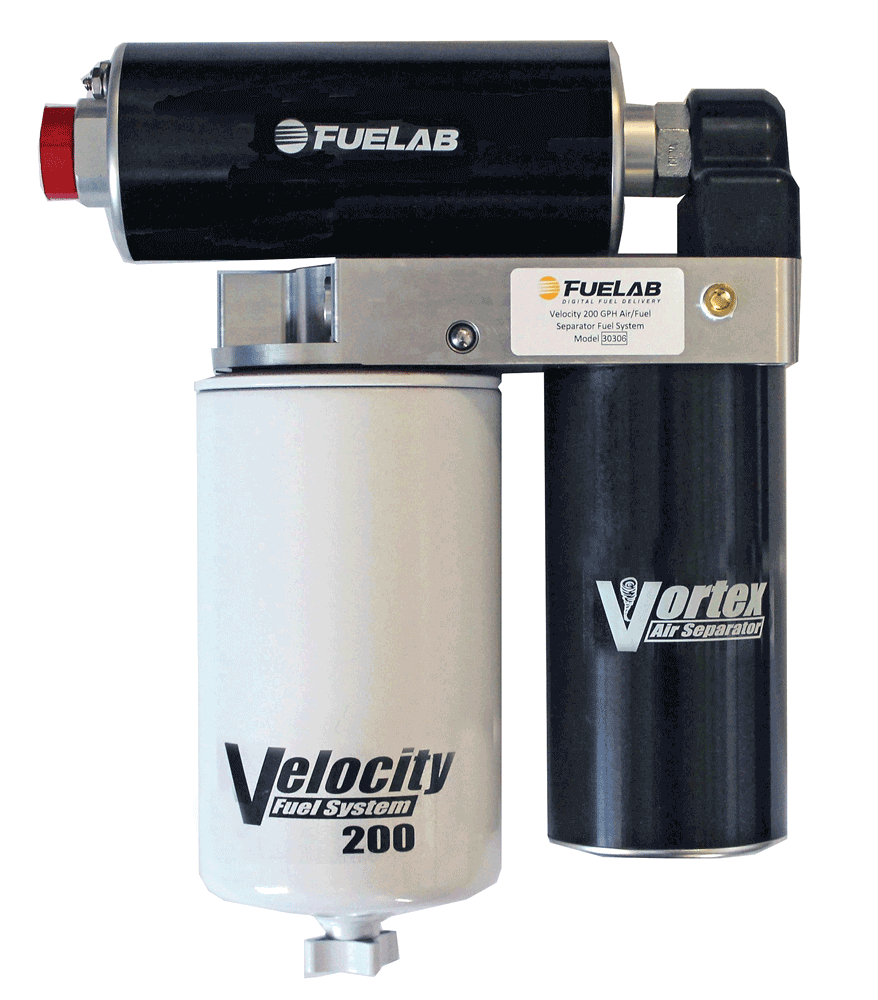 Where To Get It:
FUELAB
217-324-3737
www.fuelab.com
Black Milled Wheel
What It Is:
Gear Alloy 726 Big Block Wheel
Why You Want It:
The Gear Alloy 726 Big Block lets your truck be as extreme as you need it to be! With sizes from 18×9 to 22×12, you can find the right wheel to fit your truck or SUV and give it the hardcore attitude it deserves. Full chrome and machine black finishes available; they got your style covered. Whether you're out on the trail, destroying some dunes or cruising down Main Street, the Big Block will always let your rig make a statement.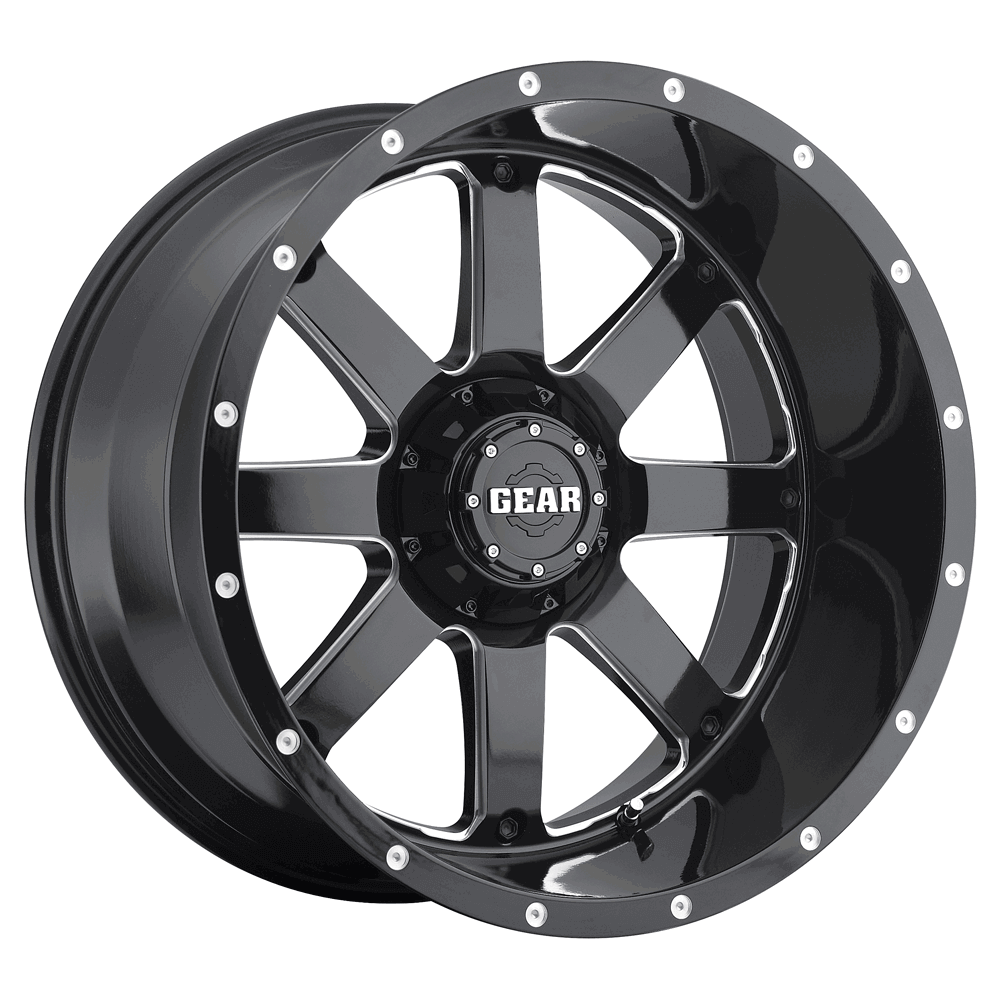 Where To Get It:
Gear Alloy Wheels
877-283-9433
www.gearalloy.com
Air Sensor For GM Diesel
What It Is:
Mass Airflow Sensor For Duramax 6.6L Diesel
Why You Want It:
Jet Performance has released a new performance mass air sensor for GM diesel applications. The sensor is a simple bolt-on replacement for the stock unit and uses the factory intake housing with no other vehicle modifications required. It's compatible with other performance upgrades such as cold air intakes, exhaust, computer upgrades, etc. Get up to 10+hp over stock mass air sensor and improved mileage. Two styles are available, for 2007-10 and 2011-13 model years.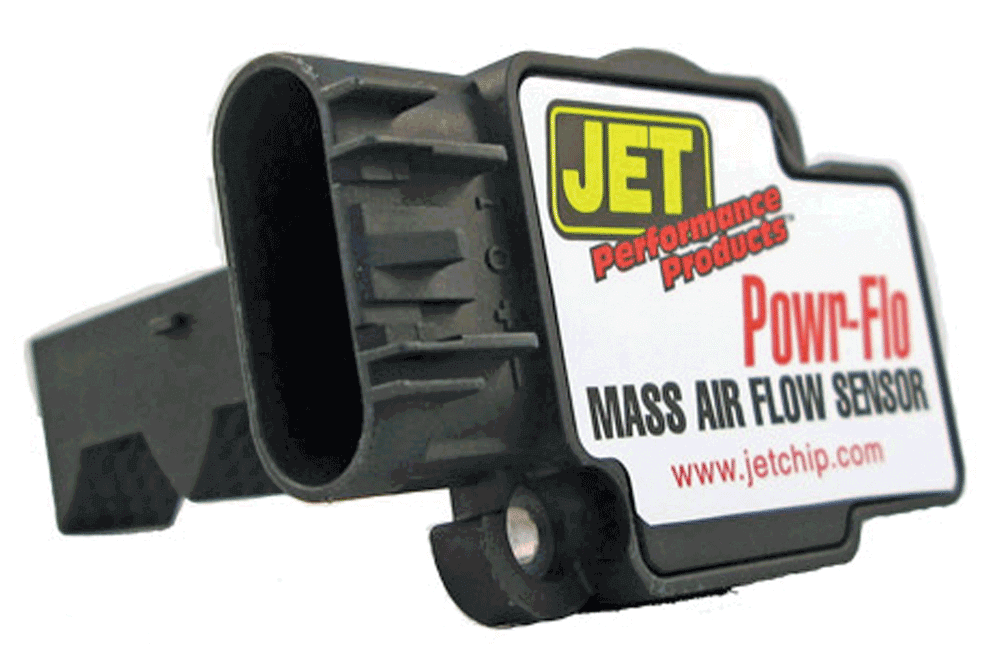 Where To Get It:
Jet Performance Products
800-535-1161
www.jetchip.com
Cummins Billet Flexplate
What It Is:
Billet Steel Diesel Flexplate For 5.9L & 6.7L Engines
Why You Want It:
PRW Industries, Inc. presents their Dodge 5.9L & 6.7L Cummins diesel flexplates for the Performance Quotient Series product line. Replace your stock flexplate with a billet steel flexplate that has the ultimate strength needed for racing and extreme towing conditions. Performance Quotient Signature Series billet steel flexplates are manufactured from 5140 billet steel, and built to withstand 1,500 lb/ft of torque. All are precision balanced, laser engraved and SFI 29.3 approved for use in accordance with race-sanctioning body guidelines.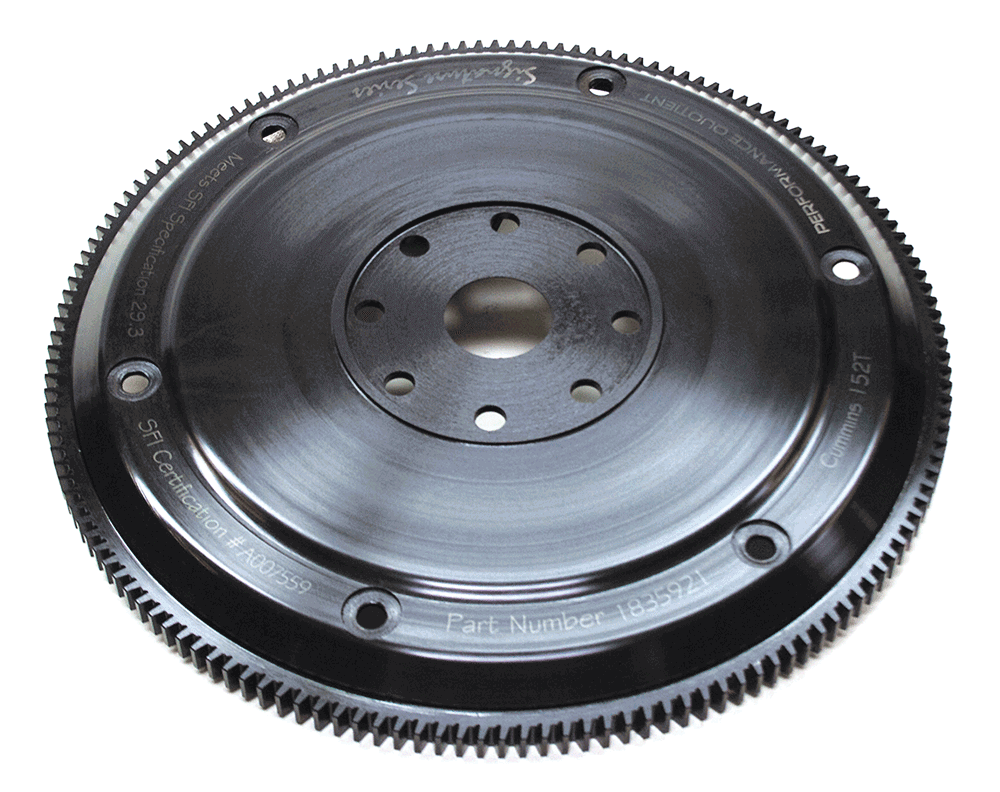 Where To Get It:
PRW Industries
951-436-7900
www.prw-usa.com
Drop-In Turbo Upgrade
What It Is:
Big Horn Cummins Performance Turbo
Why You Want It:
Area Diesel Service, Inc. has developed a true drop-in performance S300 turbocharger upgrade for 2003 through 2007 Dodge 5.9L Cummins diesels. Built from genuine BorgWarner S300 turbochargers, Big Horn performance turbocharger upgrades provide faster spooling and more top-end power. Their ready-to-install design allows for an exceptional upgrade with exceptional ease, for stock or competition trucks. Big Horn performance turbochargers are uniquely modified S300 turbochargers to replace stock turbochargers without the need for adaptors, pipes or additional modifications.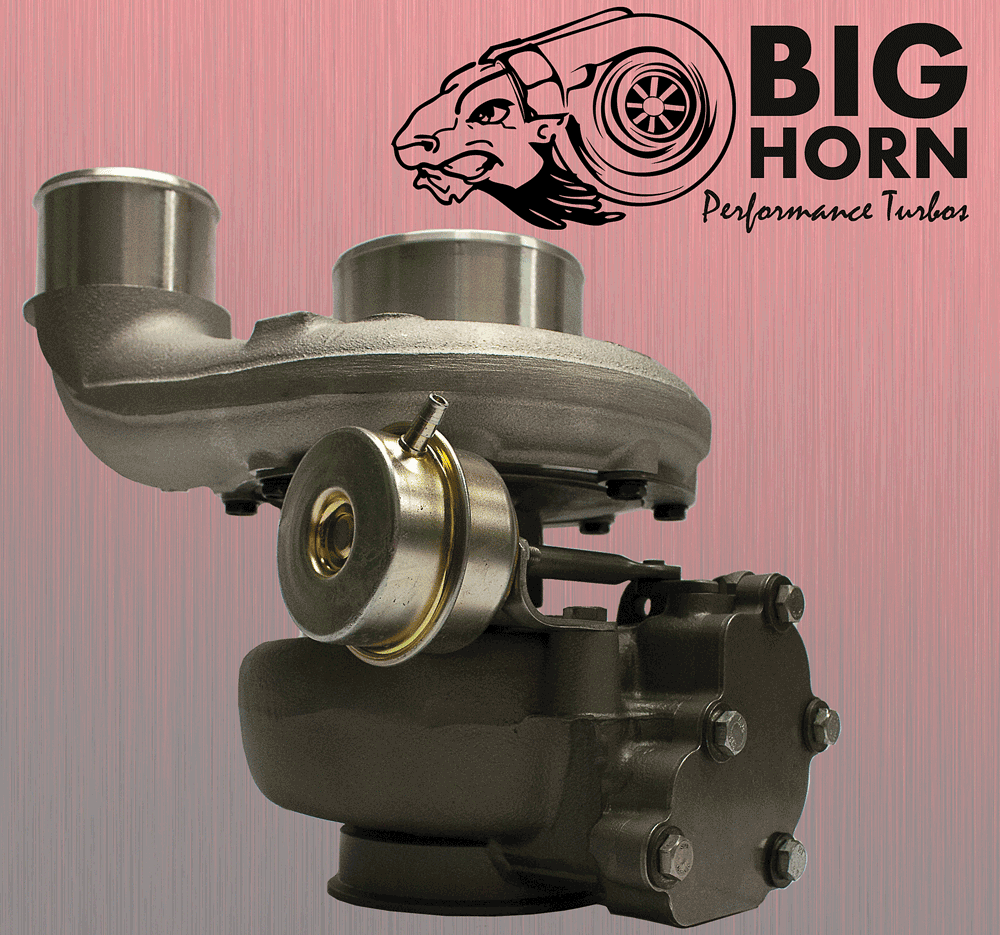 Where To Get It:
Area Diesel Service, Inc.
800-637-2658 in IL or 800-237-4692 in IA
www.areadiesel.com
DPF Compatible Power Improver
What It Is:
Stryker Injection Module For 6.7L Cummins
Why You Want It:
The Stryker Cummins injector duration module for 2013-14 Dodge Ram 6.7L Cummins engines is a plug and play unit that works with the DPF filter intact. The TS Performance, Stryker is an all-new injector duration module that adds up to 135 horsepower and 200 lb/ft of torque. The Stryker controls the duration of the injector nozzles for a cleaner and more efficient burn in the cylinder, affording an increase in power and torque without shortening the life of the DPF filter. You simply plug it in and drive. The Stryker uses load-based programming so the harder you use your truck the better it works. And there's no smoke.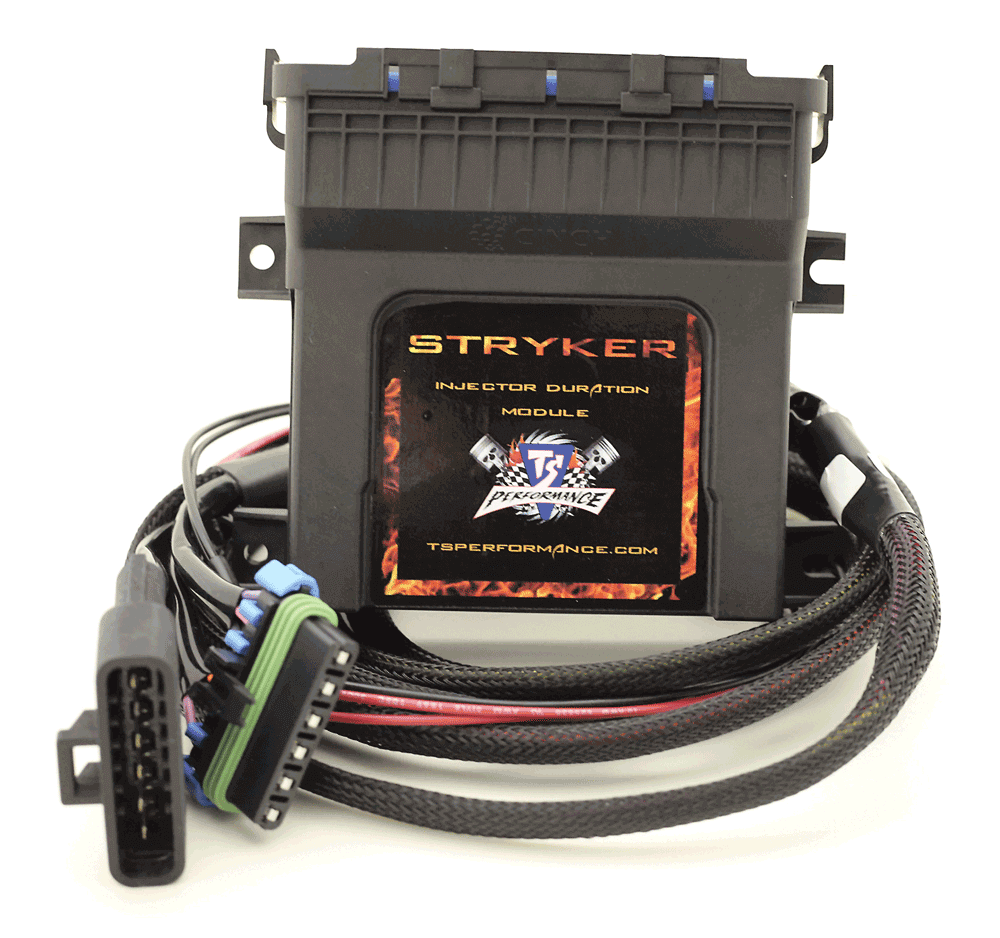 Where To Get It:
TS Performance
270-746-9999
www.tsperformance.com