GUN METAL 7 WHEEL
What It Is:
Dick Cepek Aluminum Wheel With Gun Metal Finish
Why You Want It:
This distinctive gun metal gray and machined aluminum wheel has a seven-spoke design, and is available in both low and high offsets for lifted and non-lifted trucks and SUVs. It's also got a tough glossy clear coat that provides a layer of UV protection for superior durability and ease of care, even in the harshest climates. "The Gun Metal 7 is our first seven-spoke wheel in the line and it's a great design," said Ken Warner, VP Sales & Marketing, Dick Cepek Tires & Wheels. "It's a tough wheel, which truck owners need, and the unique, smooth, gun metal gray finish gives it the ultimate style." The wheel's available in a wide range of sizes and bolt patterns.
Where To Get It:
Dick Cepek Tires & Wheels
330-928-9092
www.dickcepek.com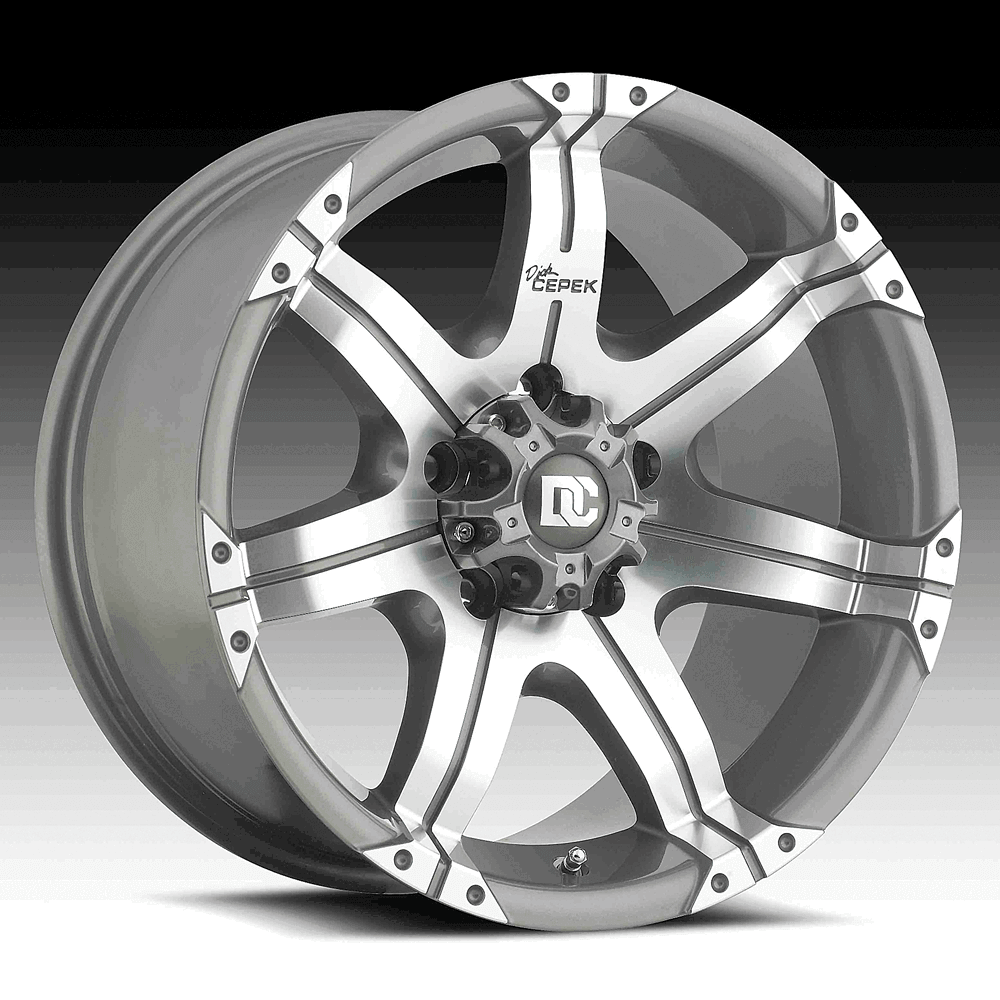 CUMMINS FUEL FILTER DELETE KIT
What It Is:
2002-07 Ram Truck Fuel System Fix
Why You Want It:
When upgrading to an aftermarket fuel filter and lift pump setup, the stock filter becomes redundant and can be eliminated. This cleans up the engine bay and eliminates the need to purchase costly filters. The Sinister Diesel Cummins Ram truck fuel system kit includes a fuel filter delete block, two mounting bolts and four factory Cummins banjo bolt washers.
Where To Get It:
Sinister Diesel
888-995-0766
www.sinisterdiesel.com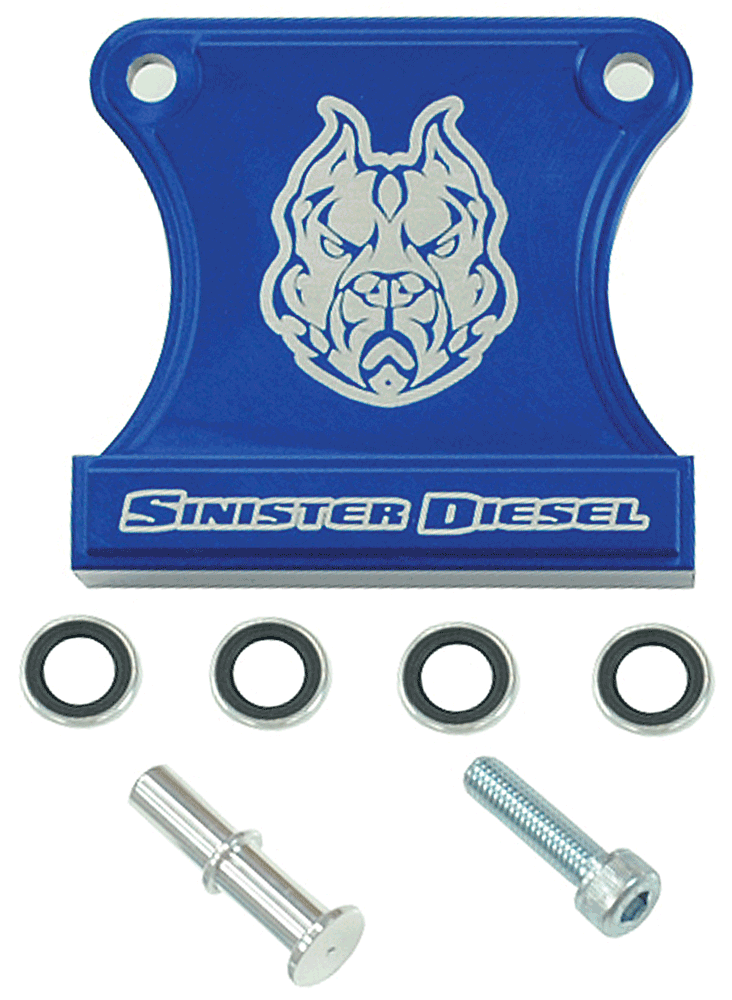 VELOCITY 100-GPH LIFT PUMP
What It Is:
Brushless Diesel Lift Pump, Air Separation And Filtration System
Why You Want It:
FUELAB has introduced a new series of Diesel Performance lift pumps and filtration systems. The Velocity 100-gph lift pump with filter and Velocity 200 GPH lift pump with filter and vortex air separator represent a major upgrade in diesel lift pump efficiency and technology. The Velocity line of diesel lift pumps is based on the successful Prodigy series of DC brushless fuel pumps. With brushless motors you get higher efficiency, less parts to wear out and no shaft seals to fail. FUELAB offers a basic 100-gph diesel lift pump replacement and advanced 200-gph pumps with air and water filtration. These units are easily mounted on OE frame rails with non-drill brackets. The pumps operate quietly, even during high-flow use.
Where To Get It:
FUELAB
217-324-3737
www.fuelab.com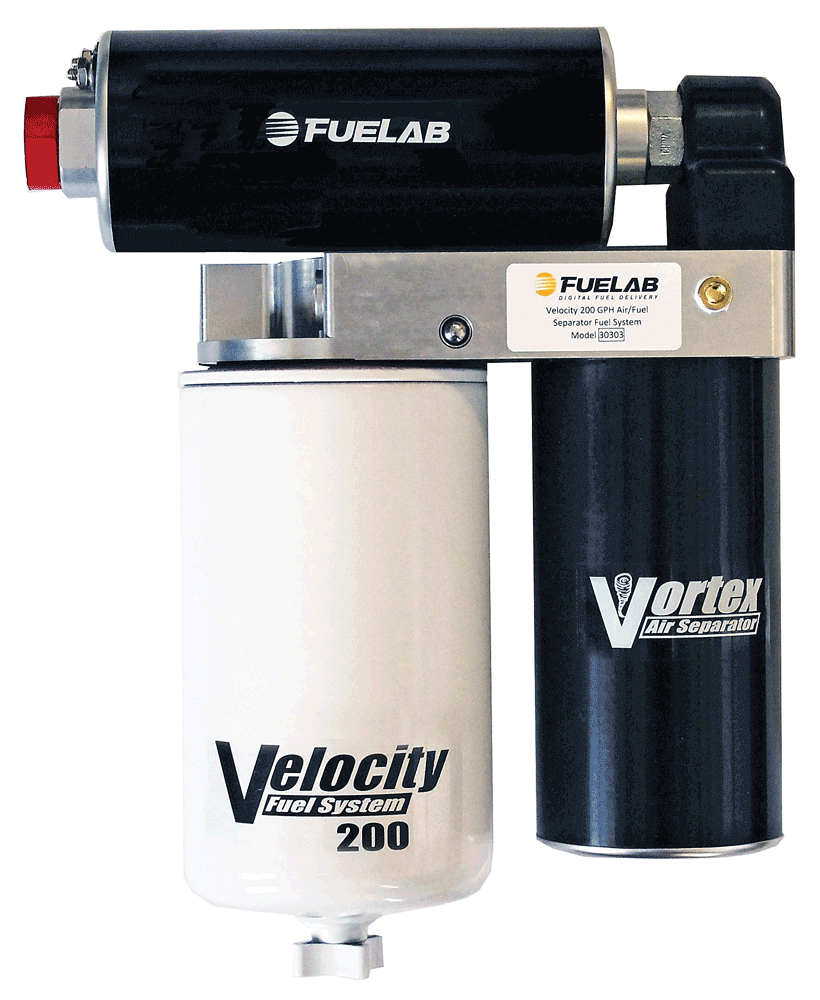 TOUGH DIESEL EXHAUST
What It Is:
Diamond Eye DPG Back Exhaust Kits For 2013 Ram Trucks
Why You Want It:
Diamond Eye Performance, the "World's Toughest Diesel Exhaust," is now offering diesel particulate filter back exhaust kits for the 2013 Dodge 6.7L. Give your truck an aggressive appearance and sound by installing a 5-inch aluminized or 409 stainless steel DPF back kit. The kits are easy to install and designed specifically for use with the OEM emissions control systems. Finish it off with Diamond Eye Performance logo embossed tips and you're sure to get noticed.
Where To Get It:
Diamond Eye Performance
541-566-0255
www.diamondeyeperformance.com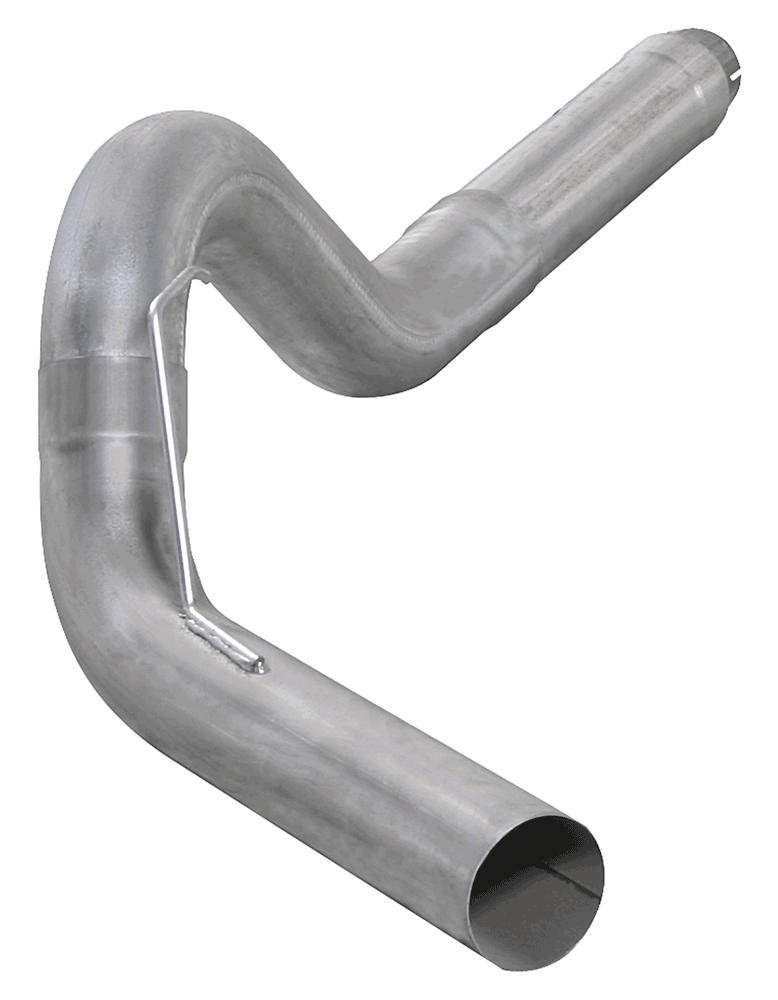 SUPER BUSHINGS
What It Is:
Energy Suspension Bushing Kit For 2003-09 Ram 2500 2WD/4WD
Why You Want It:
Stock rubber bushings do have a shelf life, especially those on hard-working trucks. Keep your 2003-09 Ram working properly by replacing the bushings with Energy's polyurethane components, including front control arm, front sway bar, rear leaf spring bushing, cab mounts, and front and rear bump stops. The results are greatly improved handling, huge cost savings, less downtime and more mileage for your trusty Ram truck.
Where to Get It:
Energy Suspension
949-361-3935
www.energysuspension.com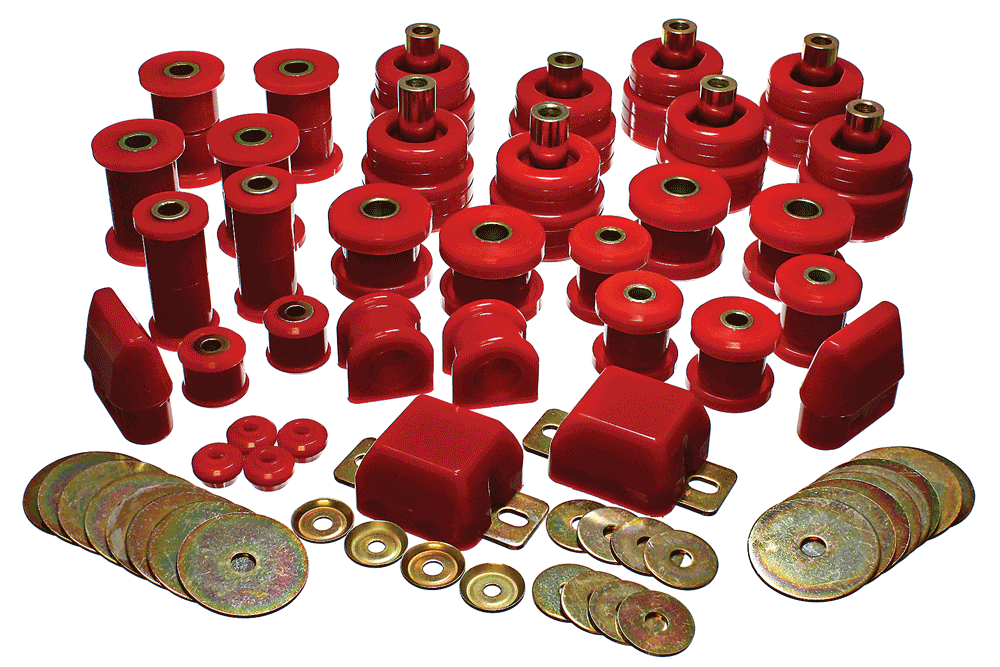 NEW ALL-TERRAIN TIRE
What It Is:
All-Terrain Terra Trac AT II
Why You Want It:
Hercules Tire's New Premium All-Terrain Terra Trac AT II is an all-new tire that offers exceptional traction and wear resistance; a quiet, stable ride; and an industry-leading limited warranty featuring 60,000-mile/100,000-km coverage and road hazard protection on all SUV and LT sizes. Independent testing saw the Hercules Terra Trac AT II out-perform its best-selling predecessor and other popular all-terrain offerings in dry handling, dry braking, wet handling and wet braking tests. The Terra Trac II is currently offered in 46 sizes, with more than 15 in load range D or E.
Where To Get It:
Hercules Tire
800-677-3573
www.herculestire.com