Boosted
New 7.3L Turbos from DieselSite
DieselSite has finally released a rebuildable ball bearing turbo for the 7.3L Power Stroke. Never pay full price for a turbo again. These are built with all new components—not rebuilt. Larger shafts, ball bearing centers, larger Wicked Wheels, larger AR ratios to support larger injectors, mechanical wastegate controllers, and drop-in applications are just some of the features. Get more boost and go faster with DieselSite's new 7.3L Turbos.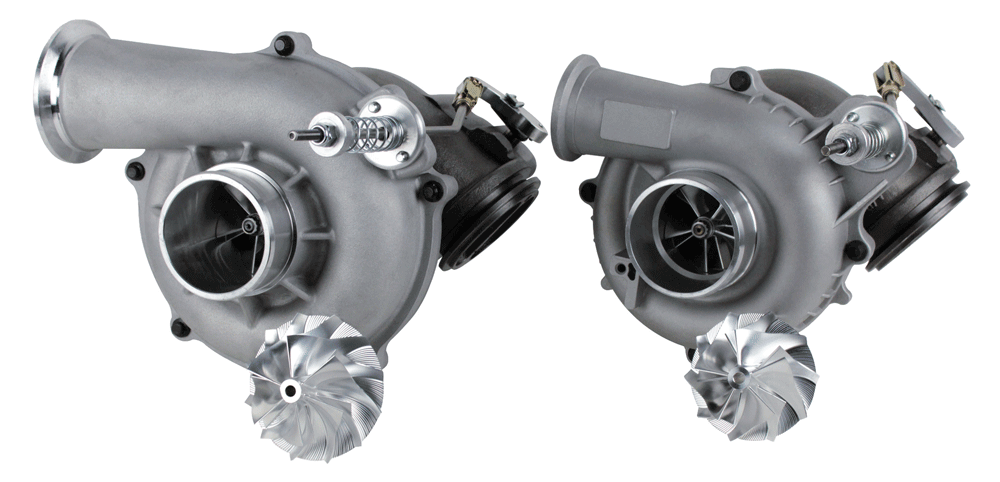 DIESELSITE
888.414.3457
DieselSite.com
Transmission Stamina
PPE DEEP Ford 5R110 Transmission Pan
The new PPE Heavy-Duty DEEP Transmission Pan for the Ford 5R110 offers greater oil capacity, which results in lower operating temperatures and helps extend transmission life. Cast from highstrength aluminum for optimal heat dissipation, this new pan features internal baffles and external fins to help keep your transmission temperature cool and consistent.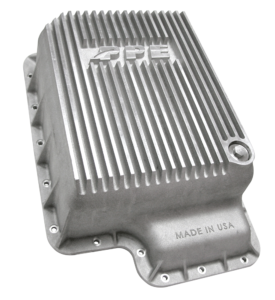 PACIFIC PERFORMANCE ENGINEERING
714.985.4825
PPEdiesel.com
Go Coilover
BDS Suspension 2.5-8 Inch Super Duty Coilover Systems
BDS Suspension is now offering a wide range of 2.5-8″ performance suspension systems for late model Ford Super Duty trucks featuring FOX 2.5 remote reservoir coilovers. Kits are based off the proven design of the BDS 4″ lift systems, now with the addition of FOX 2.5 factory series coilovers and available to fit both the radius arm and 4-link configurations for further improved all-around suspension performance. Kits are also available to upgrade your currently installed BDS suspension system.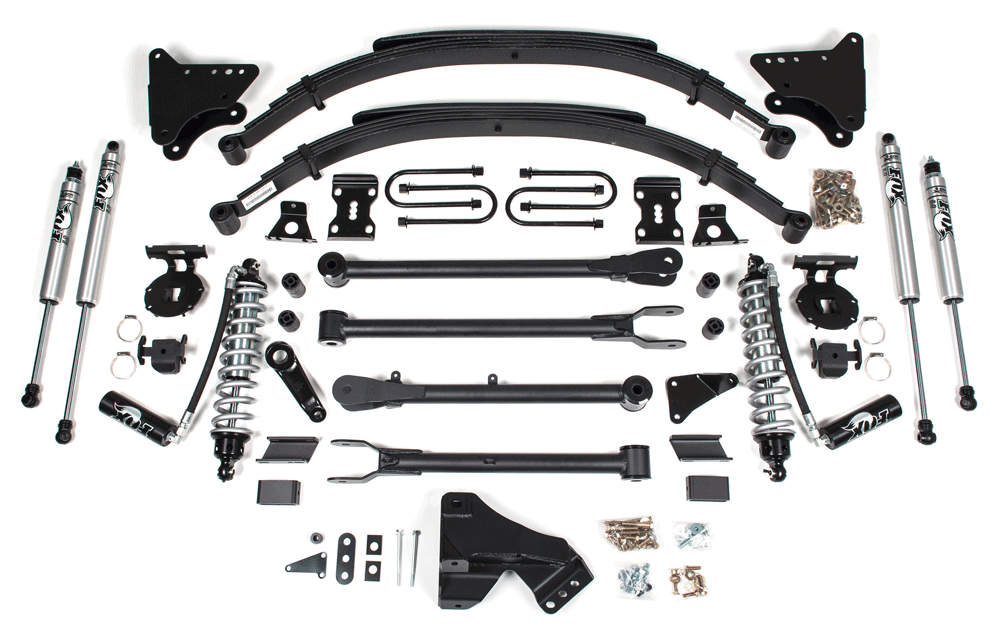 BDS SUSPENSION
517.279.213
BDS-Suspension.com
2nd Amendment
BD Diesel Ram Patriot Fuel Plug
BD Diesel Performance's anodized billet aluminum Patriot Fuel Plug offers a unique addition to your 2013-16 Dodge 6.7 Cummins or 2014- 16 EcoDiesel. Just insert spent 9mm casings for a custom six-shooter cylinder look. An O-ring seal ensures a tight fit and prevents contaminants from entering your fuel tank. A magnetized base allows attachment to prevent loss when fueling. Bonus: It multi-functions as a bottle opener.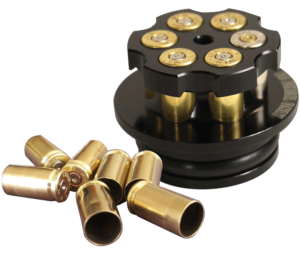 BD DIESEL PERFORMANCE
800.887.5030
DieselPerformance.com
Quick Spool
Heatshield Products' Lava Turbo Heat Shield
The Lava Turbo Heat Shield helps increase boost and performance by using a special design and thermal-barrier formulation to keep more heat on the hot side of the turbo. This increases exhaust gas temperatures, which in turn increases exhaust gas velocity so the turbo turns faster. The Lava Turbo Heat Shield also cuts down on turbo lag and chatter, meaning quicker response, while at the same time reducing under-hood temperatures.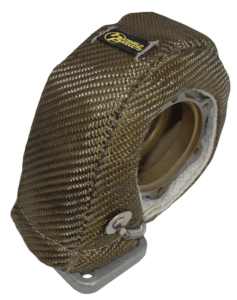 HEATSHIELD PRODUCTS
760.751.0441
HeatShieldProducts.com
Easy Access
Empire Performance Power Stroke Oil Filter Relocation Kit
Empire Performance Engineering has created a quality kit for those looking to improve oil filtration on their 6.0L and 6.4L Power Stroke engines found in 2003-2010 Ford Super Duty trucks. This kit replaces the factory cartridge-style oil filter on top of the engine in favor of a larger spin-on filter mounted in an easy access location on the underside of the truck.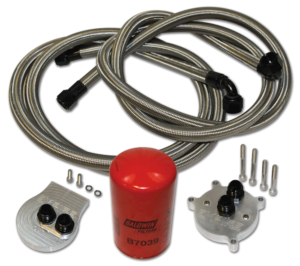 EMPIRE PERFORMANCE ENGINEERING
563.588.2708
Empire-Performance.com
Strong Steps
Weapons Grade Fabrication The Gunner Steps
Introducing a new take on the classic side step: The Gunner Step. A fully boxed and seamless design gives it that one-piece billet look, as if it were machined from a solid block of steel. It is manufactured for durability and longevity with a dimpled step plate for ultimate grip. It offers easy, non-invasive installation for most applications. Available as one, two, or three step configurations for most late-model trucks and Sprinter vans.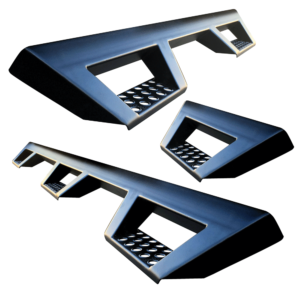 WEAPONS GRADE FABRICATION
805.208.8904
WGfab.com
Added Support
Sinister Diesel Transmission Rear Housing Support for '01-16 Allison or ZF6
A bad U-joint or dented driveshaft can cause severe driveline vibrations, which can result in cracks in your transmission housing. Prevent that problem with Sinister's Rear Housing Support for 4×4 trucks. The Sinister housing is made in America using 7/8 .120 wall DOM mild steel tubing to give you the strength and reliability you need. The Sinister Rear Housing Support installs easily in your driveway or garage using factory bolts.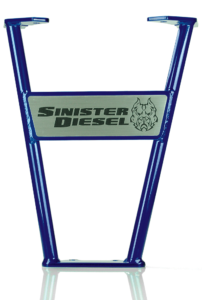 SINISTER DIESEL
888.966.6543
SinisterDiesel.com
Pillar Scanner
AEM X-Series OBD-II Digital Gauge
AEM's X-Series OBD-II gauge puts multiple channels of data at your fingertips by reading the CAN bus stream from your vehicle's OBD port and transmitting it to the gauge display. It reads Diagnostic Trouble Codes (DTCs) and gives you the ability to clear them. Wiring is as simple as connecting the gauge to your vehicle's OBD-II port using the supplied connector. Because the X-Series OBD-II gauge reads OBD-II parameters transmitted through the CAN datastream, it will only work on 2008 and later model year vehicles.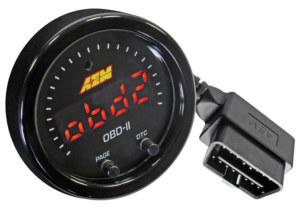 AEM ELECTRONICS
310.484.2322
AEMelectronics.com