Trucks of the past were known to be spartan. They had only a few things that demanded electrical power, such as a radio, headlamps and brake lights. Even early diesel trucks had mechanical injection systems, and rudimentary injection computers were not seen until the 1980s. As trucks became more civilized they developed an ever-increasing thirst for power… electrical power, that is. The modern diesel engine has a multitude of components consuming electrical power under the hood, including injectors, control solenoids and much more.
The hunger for electrical power doesn't stop at the engine. We need to add to the electrical equation all the modern conveniences we've become used to. These include things such as Bluetooth capability for cellphones and computers, high-end audio systems, navigation systems and more. These are all common in the trucks and cars of today. You can now buy a diesel truck off the showroom floor that has more connectivity than many living rooms.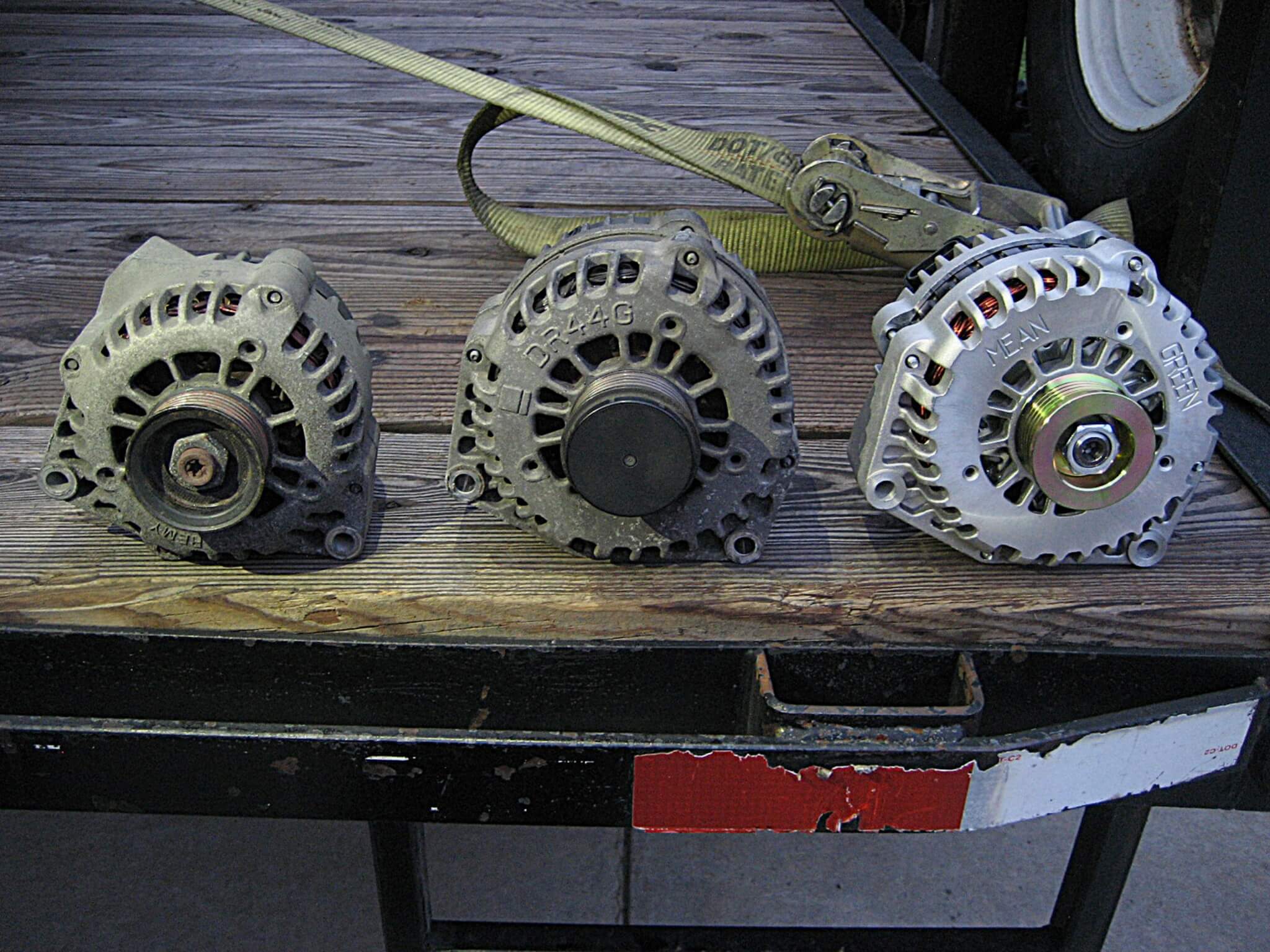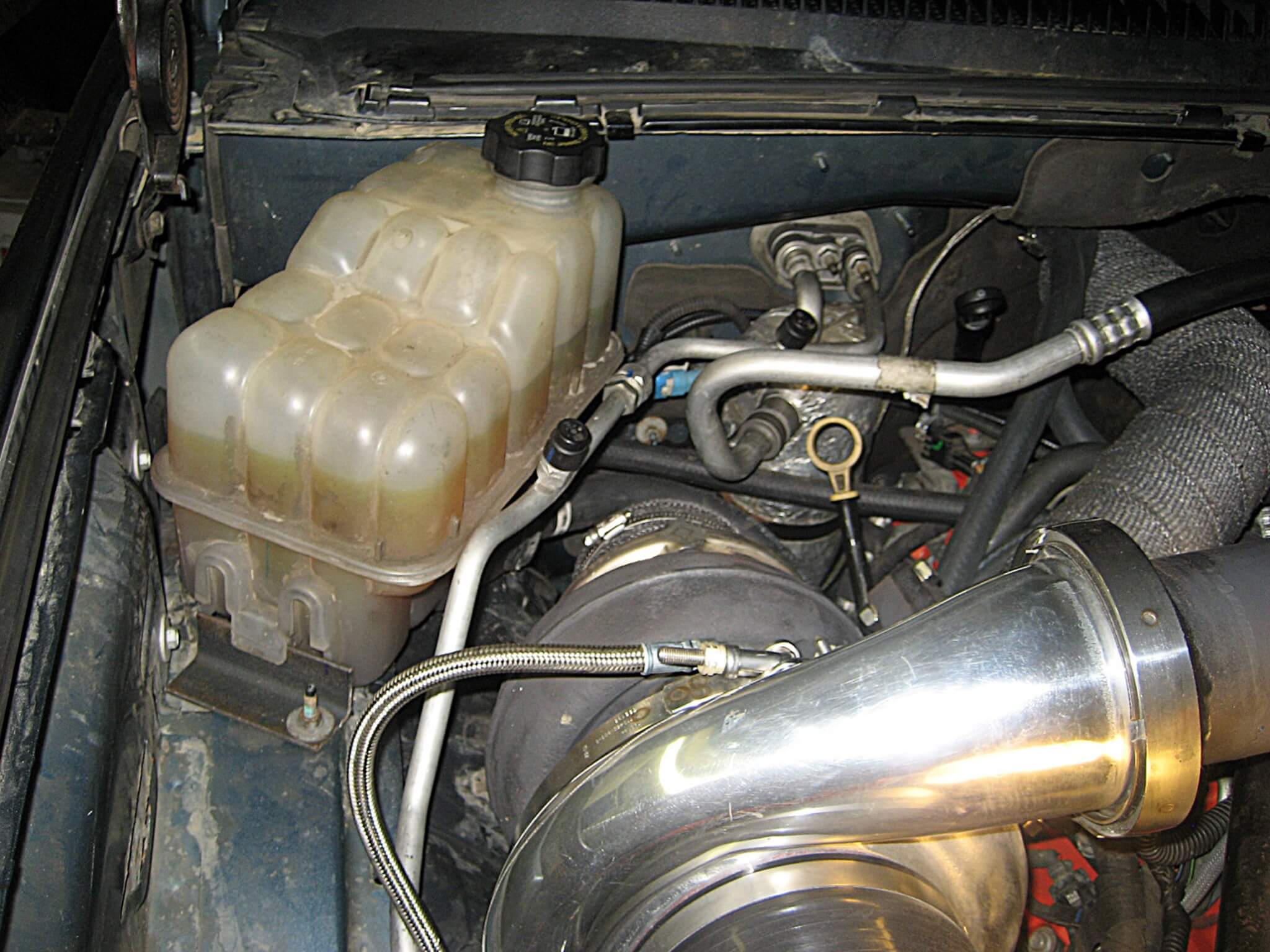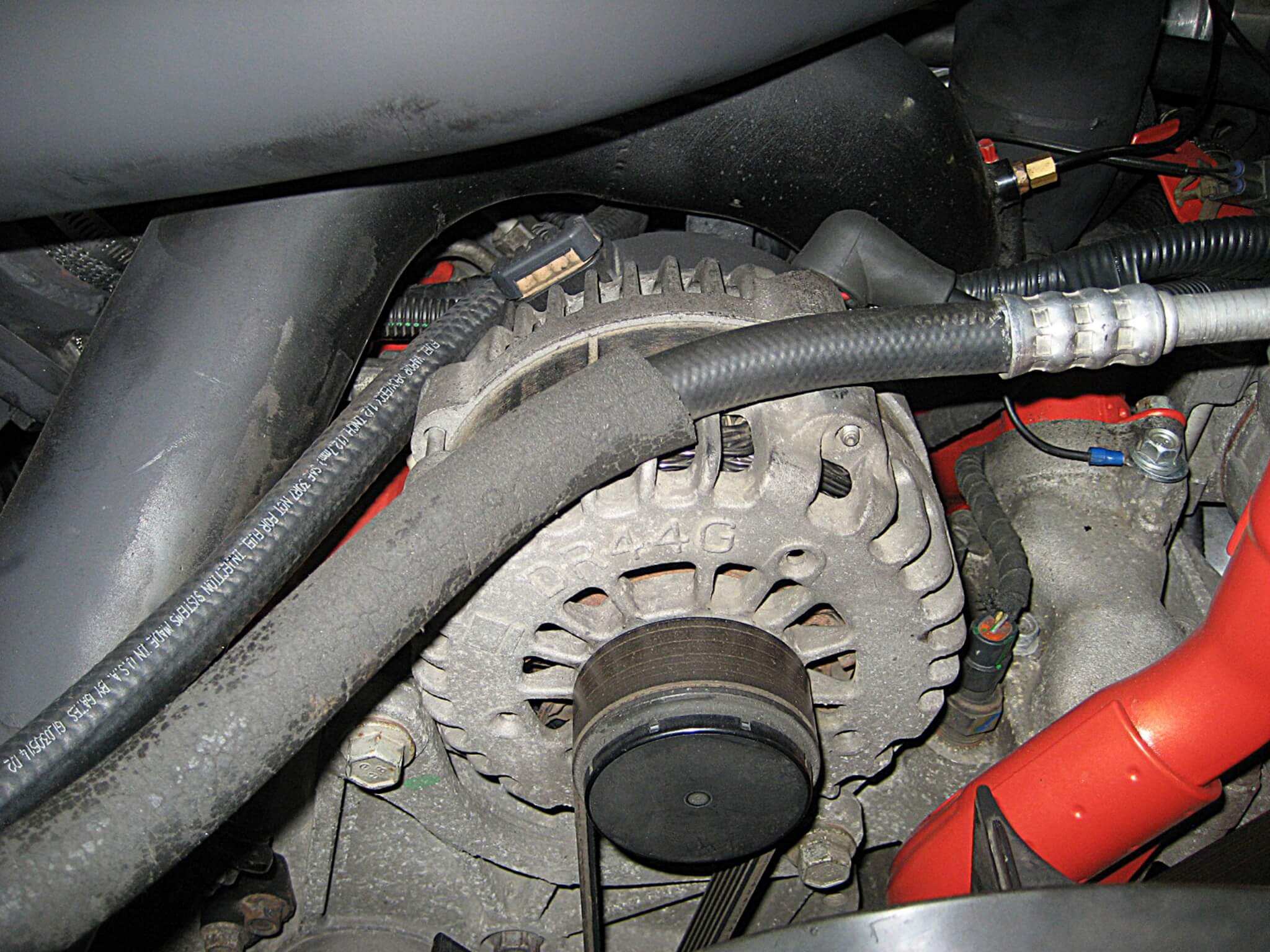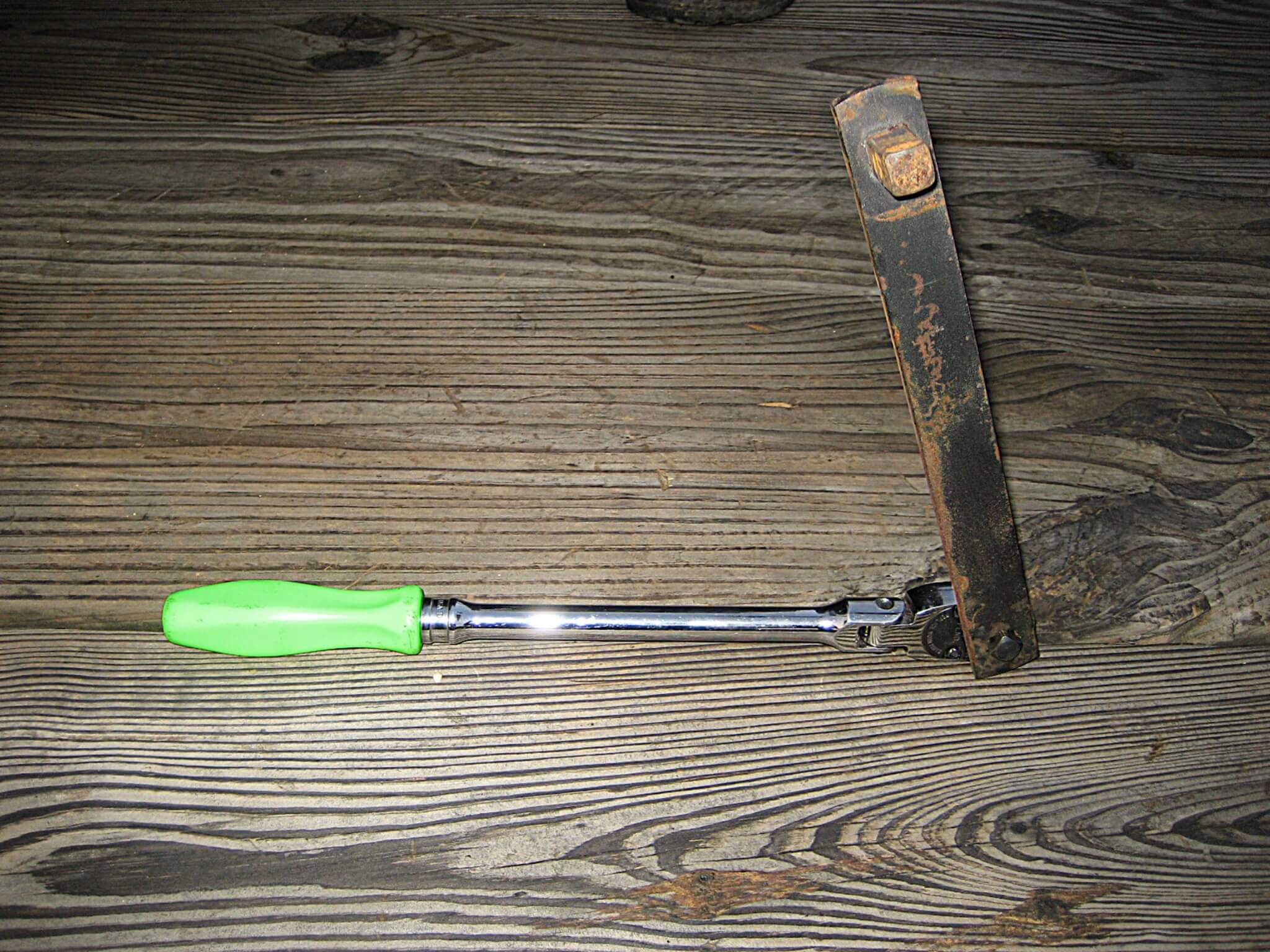 For this install done by Spray-It-Racing.com, a 2007 GM 6.6L diesel (classic body) truck was used. The Mean Green high-output alternator was the answer for this owner's charging problems. This alternator provides up to 300 percent more power than stock. Mean Green designs their alternators to fit stock brackets. Our Mean Green unit was no exception and was also a direct bolt-in. They're also built for the long haul and every unit is precision balanced for smooth operation.
Mean Green alternators also feature a steel rotor shaft supported at both ends by heavy-duty double-sealed bearings, and heavy-duty solid-copper starter windings. The alternators are sealed with high-temperature insulation, and feature a heat-resistant, multi-function integrated regulator, which continues to operate even at extreme temperatures. MG alternators offers up to 300 percent more charging power and have a 300,000-mile life expectancy, according to MG Industries. No wonder they come with a one-year warranty. Oh, and Mean Green also offers diesel starters.
The factory engineers have done a good job of upgrading the stock alternator to keep pace with the expected needs of the latest generation of trucks. However, the accountants behind the curtain never approve the cost of an alternator upgrade to the point of providing excess power. Adding aftermarket lights, stereo amplifiers, electric engine fans and more will result in an amperage deficiency that must be addressed. If you don't, you could be stranded. After all, a computerized engine just won't run without the proper voltage to feed it. In addition, how you use your truck can mean running off the power cliff sooner rather than later. For example, if all you do is tow down the highway, you'll be less susceptible to the low amperage cliff than most.
The engine's rpm at highway speeds are about the sweet spot for your alternator's output. All alternators produce power on a curve; the higher the rpm, to a point, the more amperage they produce. Until the max output is reached, that is. The trouble is output is down at lower rpm. Upgrades that consume electricity, such as electric fans, do so at a constant rate. When engine speeds are down, like when cruising around town in traffic, or in stop-start rush hour traffic, you may "deficit spend" on the electrical power front more than the system can make up for when traveling between these stops. Add darkness, when the headlights come on, and the equation really goes south. We won't even get into winter where you may purposely leave your rig idling for long hours at a job site.
To ensure you have an alternator up to the task of all your electrical needs, regardless of power-hungry upgrades, engine speeds and/or dark of night, consider upgrading your alternator. Mean Green (MG) Industries offers a solution for just about any vehicle.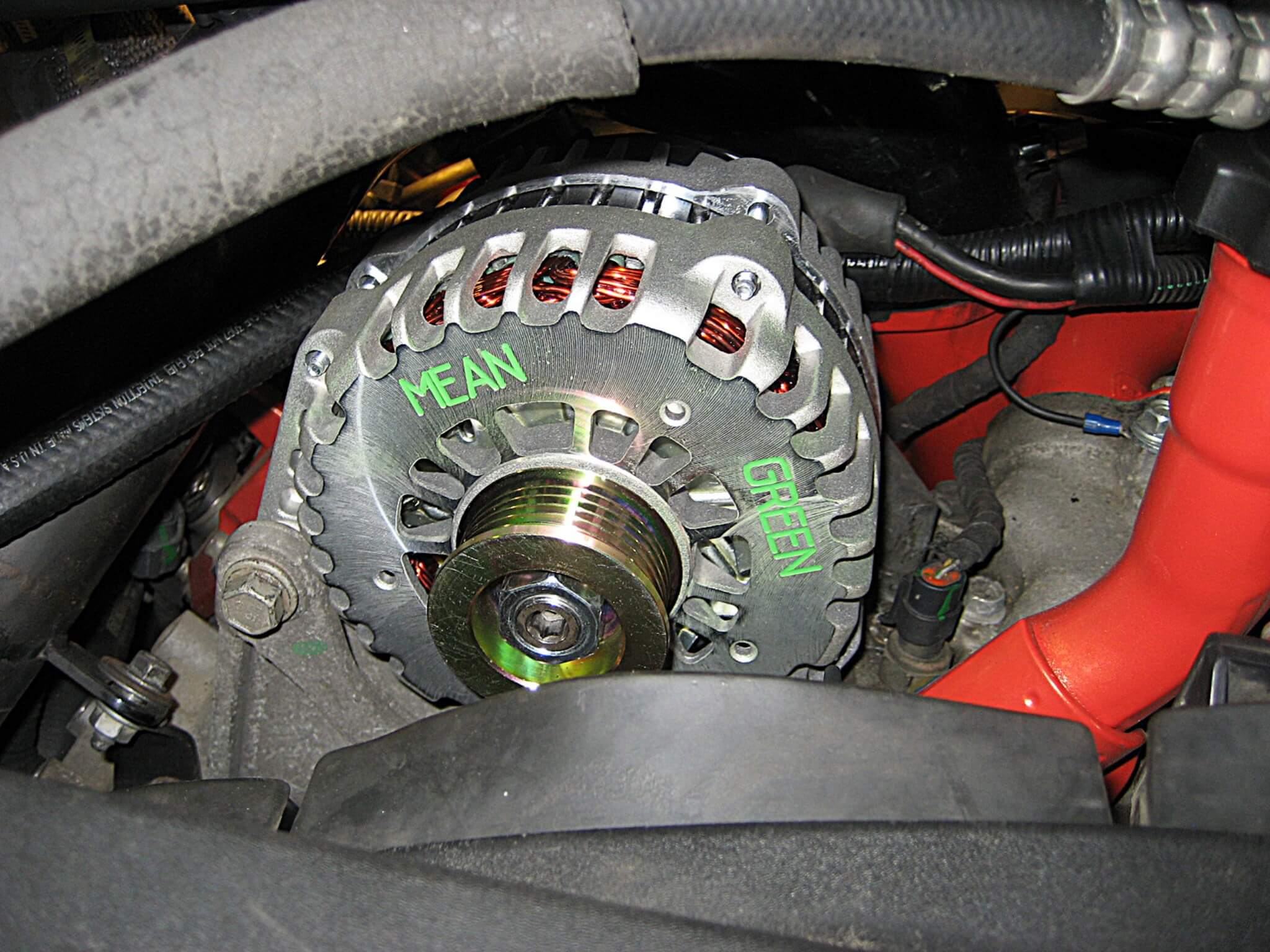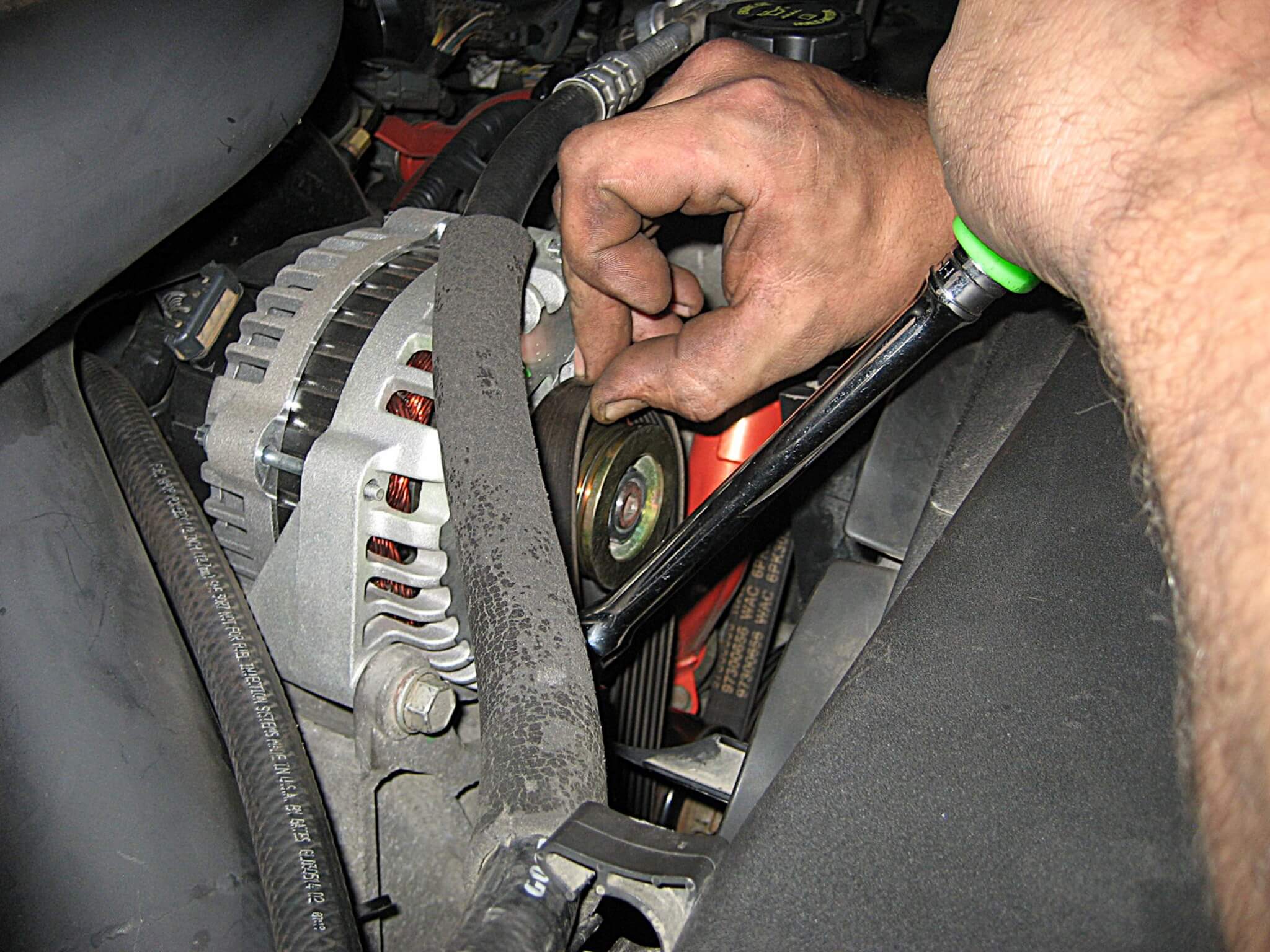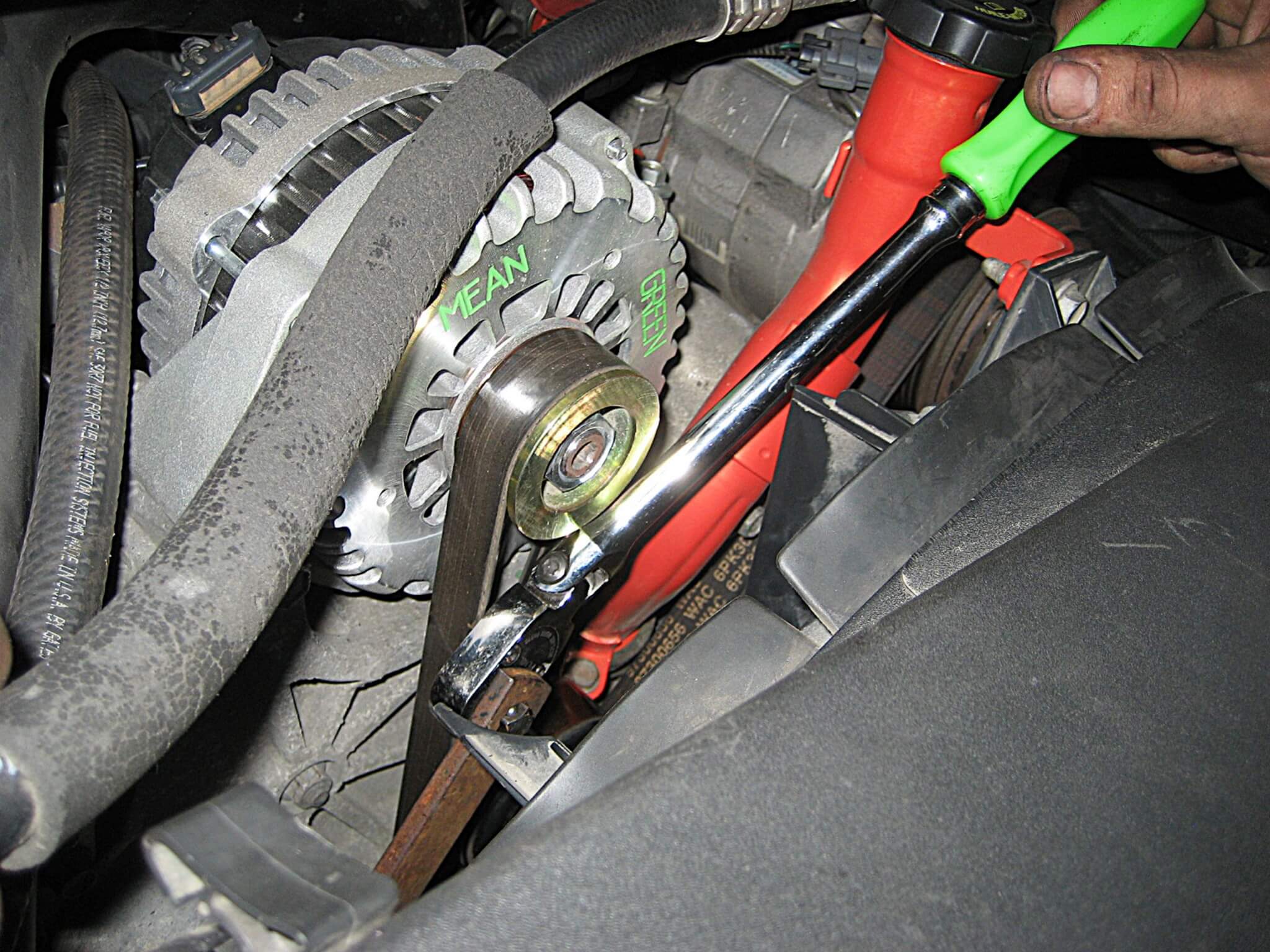 [divider]VOLTAGE VS. AMPERAGE: A LESSON IN AUTO ELECTRICS[/divider]
Electricity can be measured in one of three ways: voltage, amperage and wattage. The two of most concern to any driver are voltage (volts) and amperage (amps). In simple terms, voltage is the pressure in the electrical circuit and amperage is the volume in the circuit. Voltage will remain at the proper level, 13.8 to 14.2 volts, only as long as you have enough amperage to feed the needs of your truck and the voltage regulator is working properly. If you add more accessories than your stock alternator can keep up with, the added amperage must come from the battery. This "deficit spending" on the part of your truck's electrical system will result in a dead battery if left unchecked. The only way to prevent this battery drain is to reduce amp draw, or increase amp availability. The addition of a Mean Green high-output alternator is the best way to increase amperage and stop your truck's deficit spending on the electrical front.
Our test bed, seen here, is a 2007 GMC 25000 HD with a 6.6L Duramax. This truck is equipped with all power functions the factory offered, including heated leather seating. It's also used as a work truck, and often spends long durations at idle in the winter months. Worse still on the electrical front, the truck has twin turbos. The installation of this setup required the removal of one of the two batteries. With this amperage reservoir missing, this truck was more susceptible to amperage deficit than most.
The answer was an upgrade to a new MG Industries high-amp alternator. Mean Green offers both a small or standard case, as well as a large case upgrade for this particular body style of Chevy and GMC trucks. Both units are set up to fit in the stock brackets without any modifications. We should note that our test rig came from the factory with the OEM alternator upgrade. This unit has more output than average, but the MG unit still blows it away. At both idle speed and at full output, the MG alternator has more output than the unit it replaces. The ramp-up is also faster, with the MG alternator reaching peak output at a lower rpm than the stock unit. Once completed, the Mean Green unit in our Duramax project truck produced a whopping 225 amps. After a very simple 20-minute installation, using only basic hand tools and little mechanical skill, the owner can now run the heater fan on high, wipers on full, headlamps on high beam, and every other thing you can think of while idling on a job site in the snow and after dark without worry. DW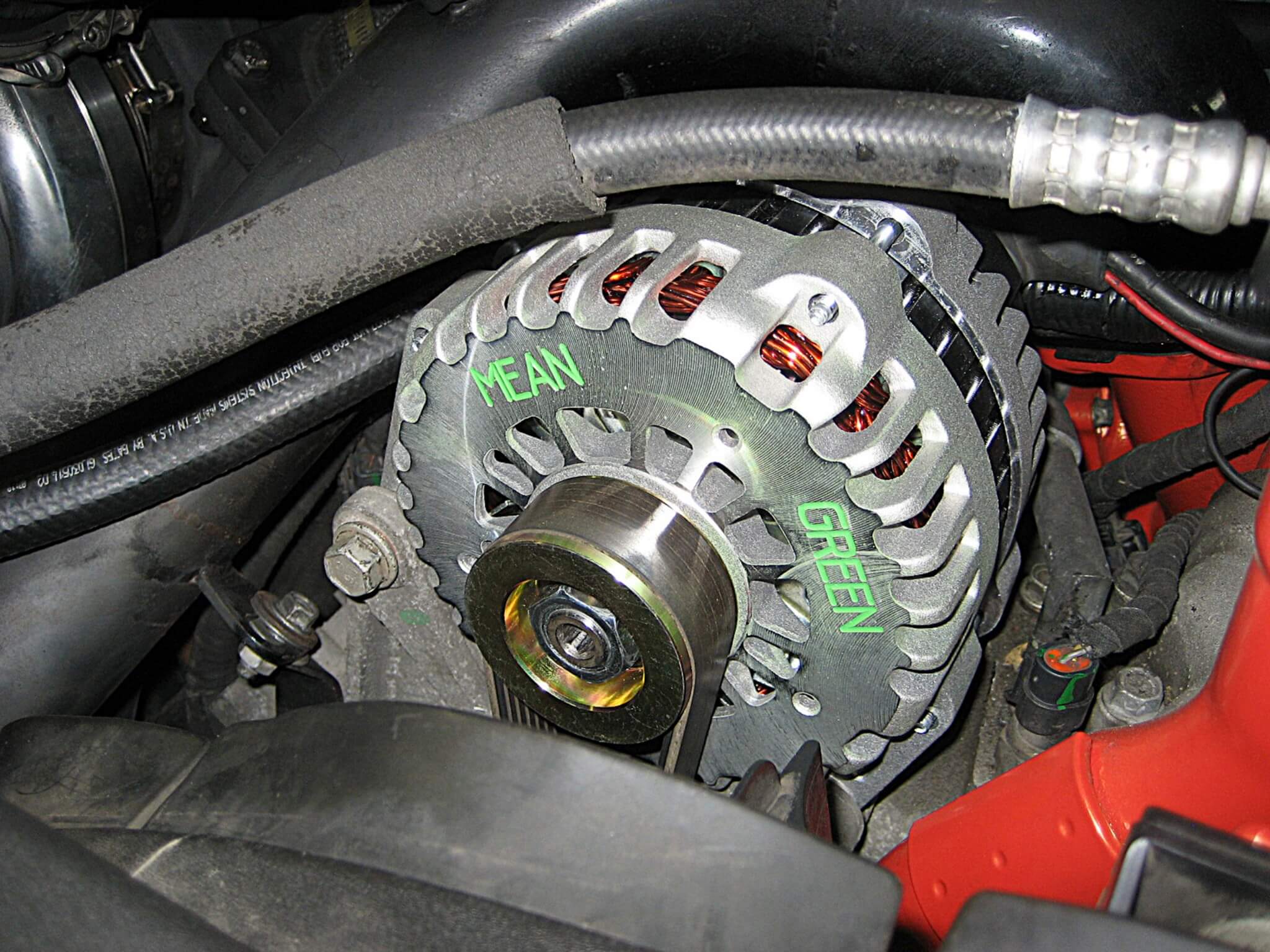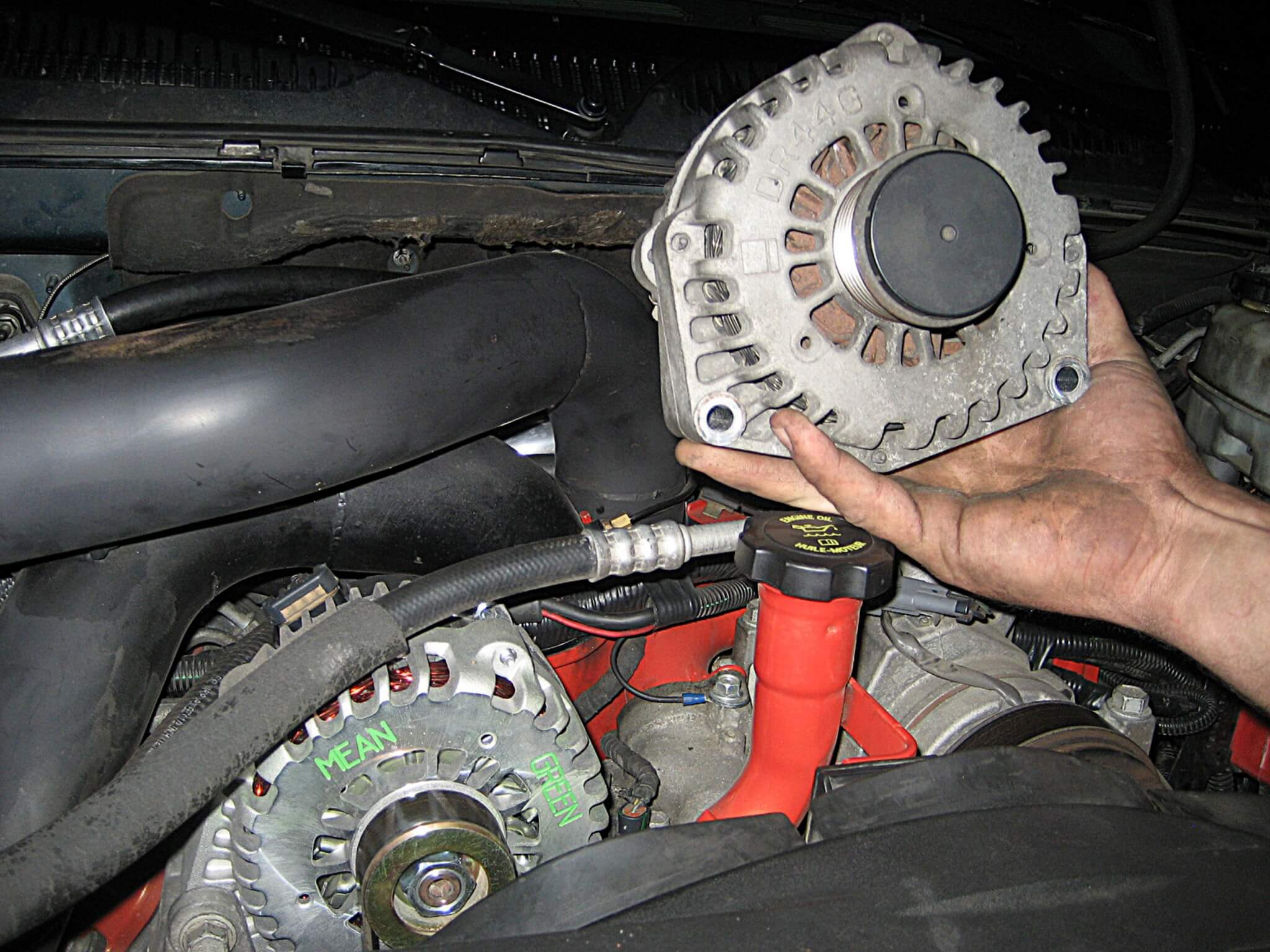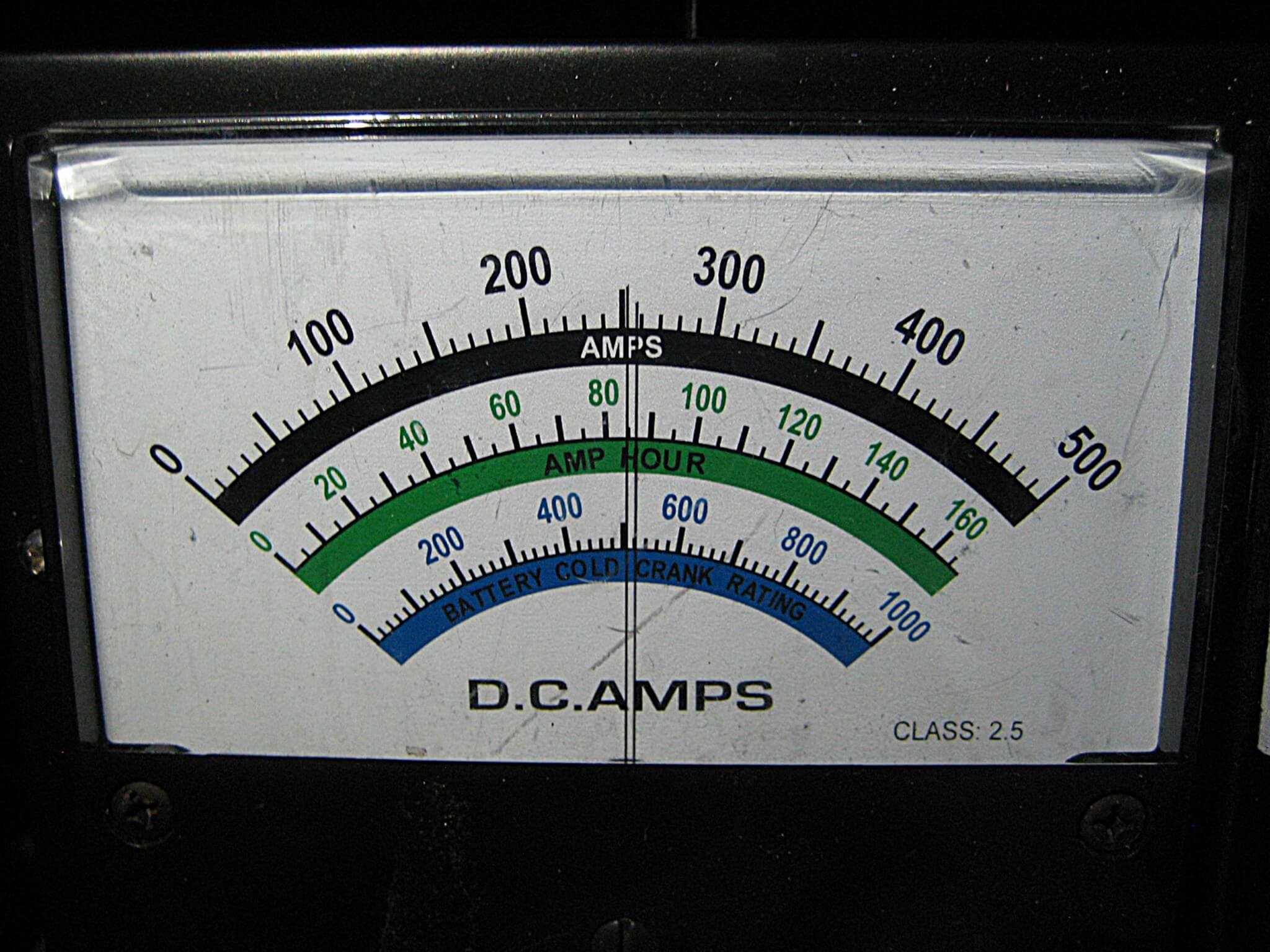 SOURCES:
MG Industries, Inc.
724.694.8290
Spray-It-Racing.com
724.219.7138