Improving Hauling and Fueling Capabilities
We introduced this 2003 Silverado 3500 LB7 Duramax in the December issue to show you what it takes to convert the average daily driver into an efficient and effective work rig. This truck was picked up on the cheap from a local school district auction with just 68,000 miles on it. The new owner, a full-time Ag. Education and FFA high school teacher and part-time farmer/rancher, was looking for something he could use every day as his driver and work truck. Its main tasks will be hauling cattle to the auction, tractors from one hay field to the next, and even getting students to the county fair. While the truck did these things acceptably in stock form, there's always room for improvement.
In Part One of the build, the truck was upgraded with a 4- inch exhaust system and cold air intake for obvious reasons. Then some custom EFI Live engine and transmission tunes were installed via the Spade Autocal from Duramaxtuner.com; the adjust-on-the-fly tuning offers up to 100 hp over stock, with increased fuel mileage, better transmission shift strategies, and better overall performance while towing. The fuel system was upgraded with a better filtering Cat fuel filter adapter kit from Deviant Race Parts. To give the owner total control of the automatic transmission while towing long, steep grades, the BD Diesel Tapshifter was installed along with their throttle sensitivity booster kit to aid in off-throttle response. This list of parts turned the big dually into a completely different vehicle to drive; the powerband feels so much more linear and it makes tugging big heavy trailers around a breeze. Accelerating with 15,000 lbs in tow isn't such a struggle and the truck has seen nearly a 2mpg increase in mileage, both unloaded and while towing.
WORK BED
For Part Two of this extensive build, we take a different approach and step away from the performance side of things to make this thing better at getting a job done. Anyone that really uses their truck for work can appreciate the versatility of a good flatbed, specifically a Bradford Built Workbed. Made from 1/8" thick tread plate steel, the Workbed has 4-inch flipdown side rails to make loading things on the deck easier while keeping everything secure and in place. The 30,000lb gooseneck hitch will be more than enough to handle every load that gets moved around the farm. Sealed LED lighting ensures years of trouble-free service, and the bed comes prewired with a 7-pin trailer plug.
Bradford prides itself in being one of the best quality bed manufacturers in the country and goes the extra mile to make the Workbed do everything you'd ever need. Small details like a headache rack that's tapered to help keep it out of the way of a trailer when making tight turns, chain keyholes, flushmount D-rings for securing loads, and the full powdercoat finish to protect it against years of abuse are all included. For those with a little bigger budget, Bradford also offers these in a full aluminum body that will stand up even better to the moisture and road salts in nasty climates. Aluminum also offers a little less weight and stylish looks without sacrificing strength and durability.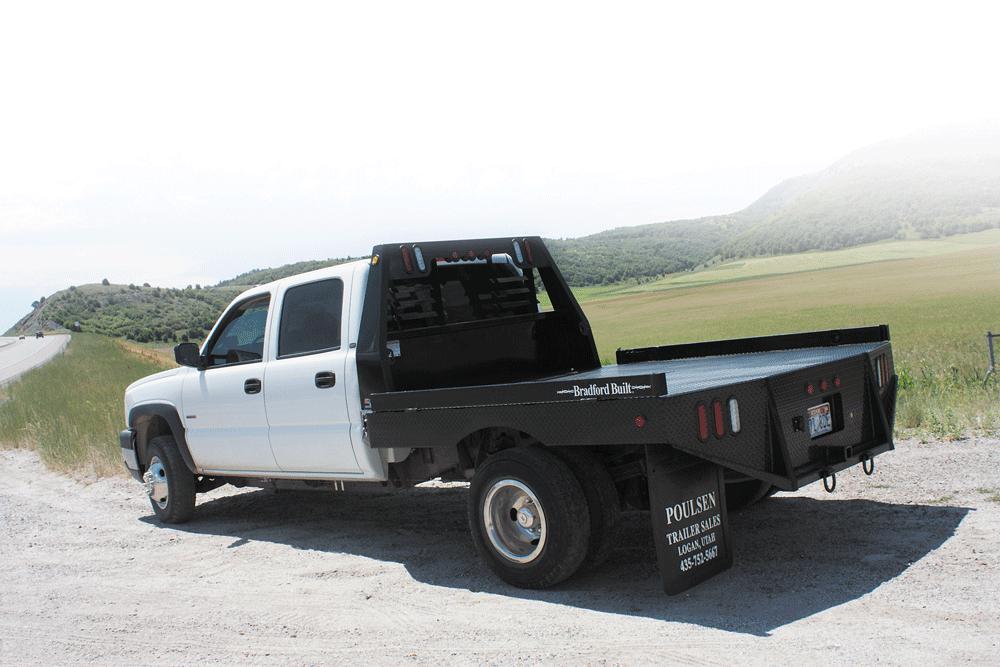 Based out of Washington, Kansas, the Bradford Built crew is proud to say everything is made 100 percent in the USA and they have a strong dealership program all over the country that can help with both sales and installation. For this install, Poulsen Trailer of Logan, Utah, was the closest and made short work of the installation. With hundreds of flatbed installations under their belt, they had it down to a fine science and had it completed before lunch—including making vehicle-specific brackets and wiring it up.
REFUELING
Since this particular truck is used around the farm, being able to keep equipment running in the field is a must. Keeping diesel in the combine during harvest without ever leaving the field saves time, but also having a large assortment of tools on hand to make repairs on the spot is important as well. To fill these needs, the new 90-gallon Hammerhead tank-toolbox combo from Titan Fuel Tanks of Idaho Falls was the perfect fit. Constructed from a military-grade polymer, the fuel tank has no welded seams to crack or leak, is corrosion resistant, and weighs just 64 lbs. The built-in toolbox has 9 cu-ft of storage space and makes a great place to keep tools and supplies out of the weather.
While some may have their reservations with the tank not being constructed of metal, Titan makes a strong sales pitch by claiming their tanks won't delaminate, corrode from the use of biodiesel, or create condensation problems. Plus, they also hold up to rough abuse better and are quieter than their steel brethren. While the upfront costs are there, over time the Titan Fuel tank will offer years and years of maintenance-free usage and help make your truck the tool you just can't go without.
NEXT TIME…
A true working truck has to be built, not bought, in order to do the things each owner really needs it to do. Stayed tuned to future issues of Diesel World Magazine as the build continues on the Ultimate Heavy Hauler Duramax Edition. Next up will be the installation of a Road Armor winch bumper, Warn winch and lighting kit, BD Diesel fuel lift pump, rear differential cover, and exhaust brake, along with steering upgrades from Alligator Performance and rear airbags and sway bar from Hellwig Products. DW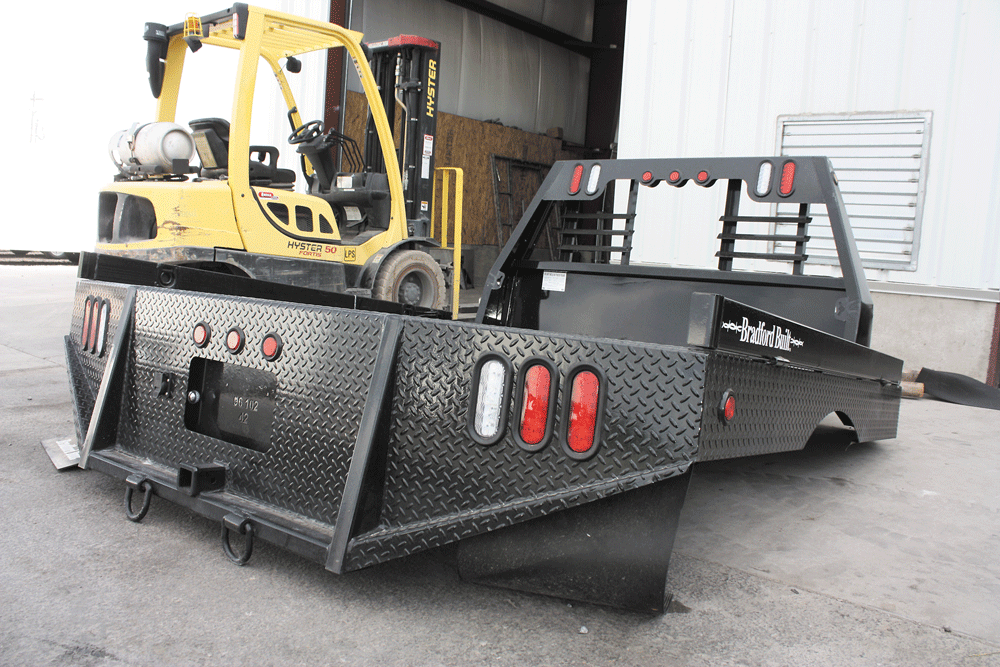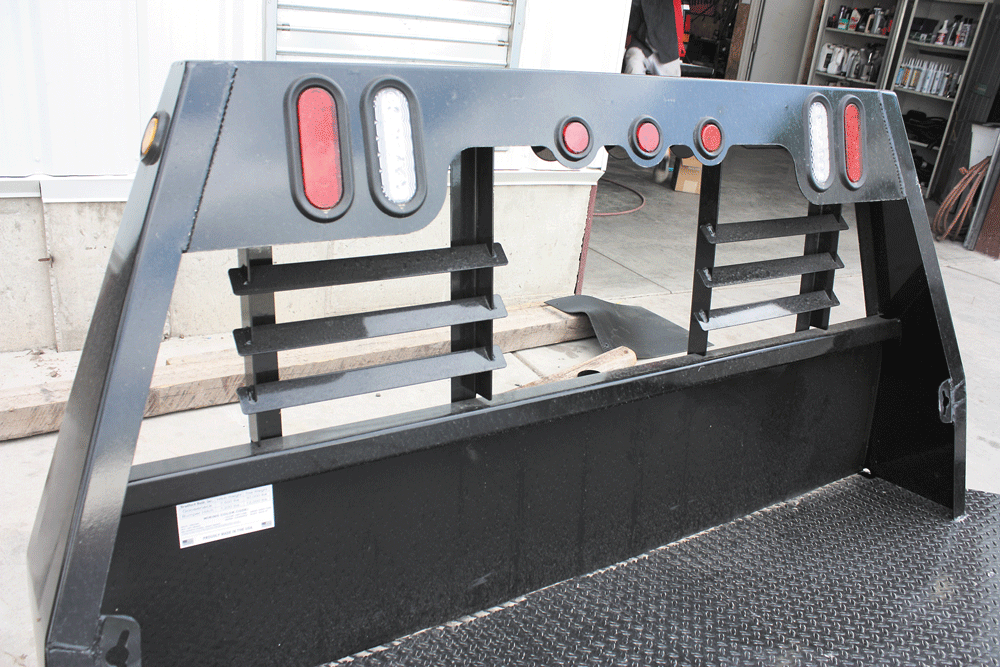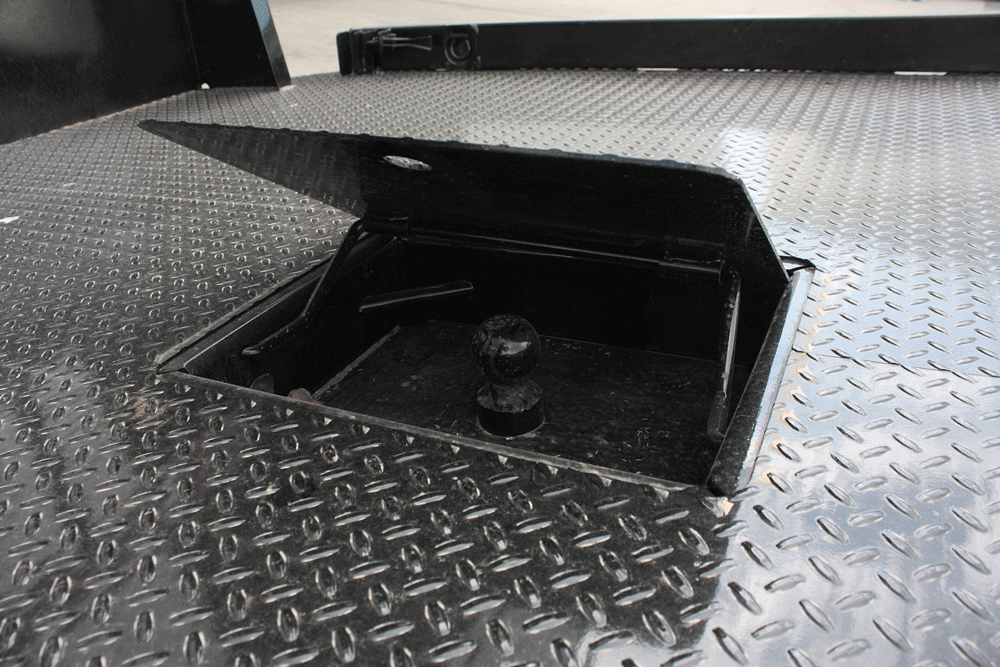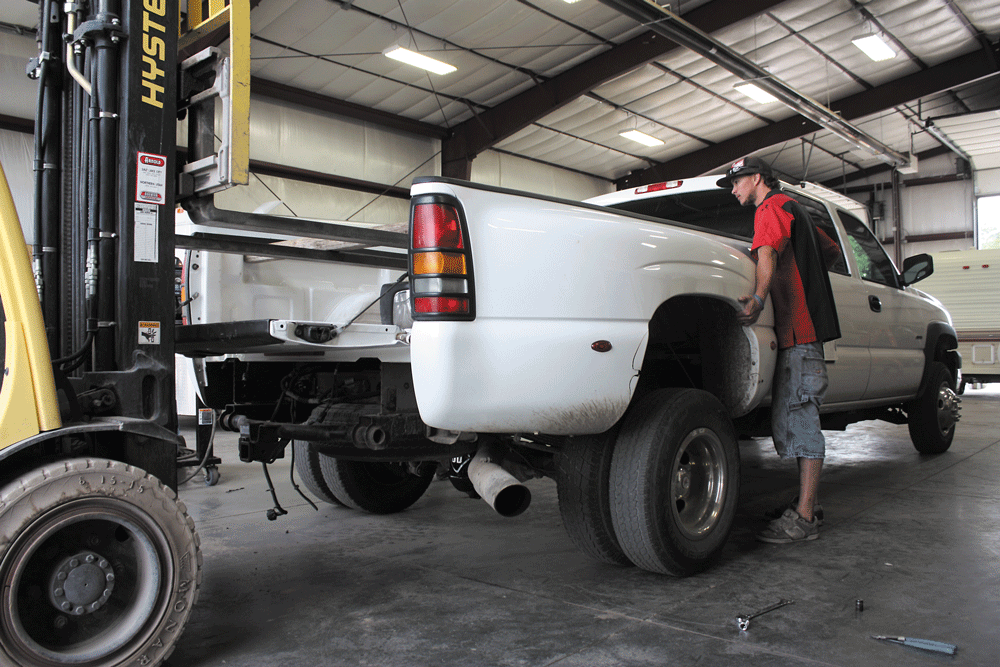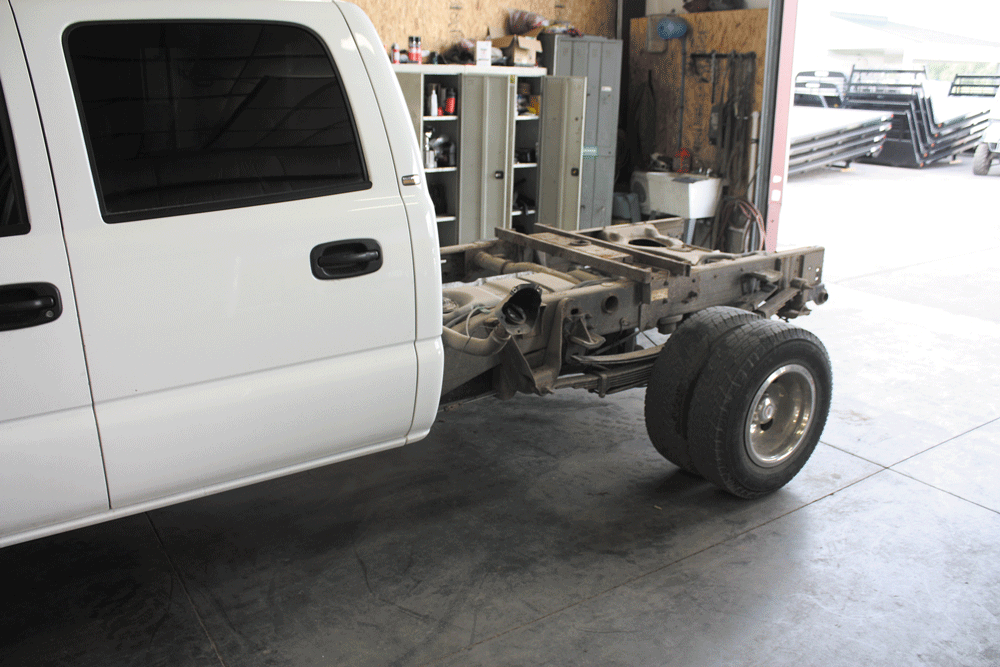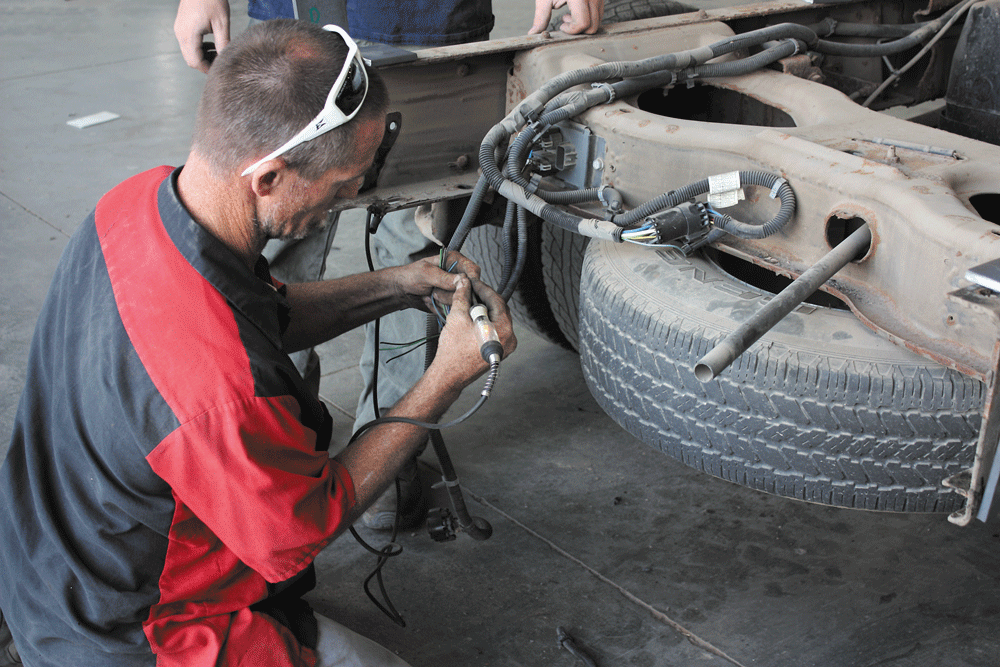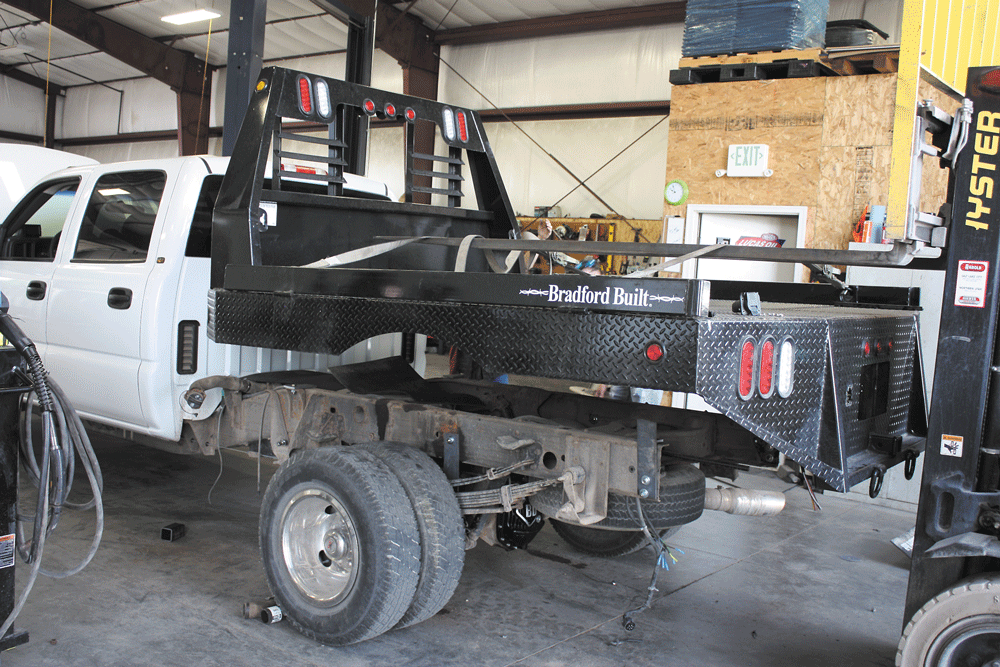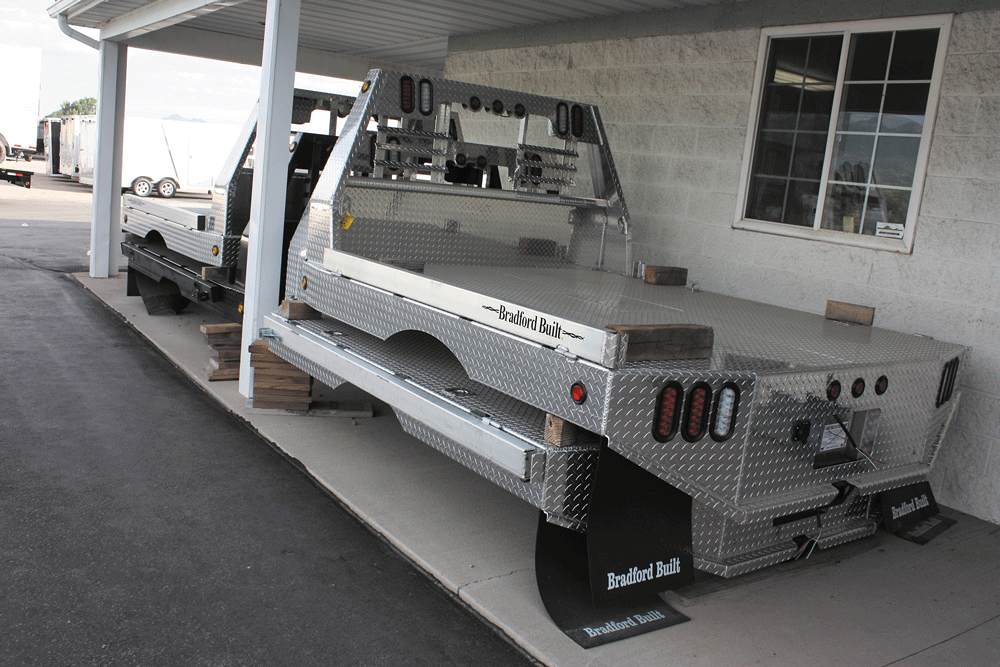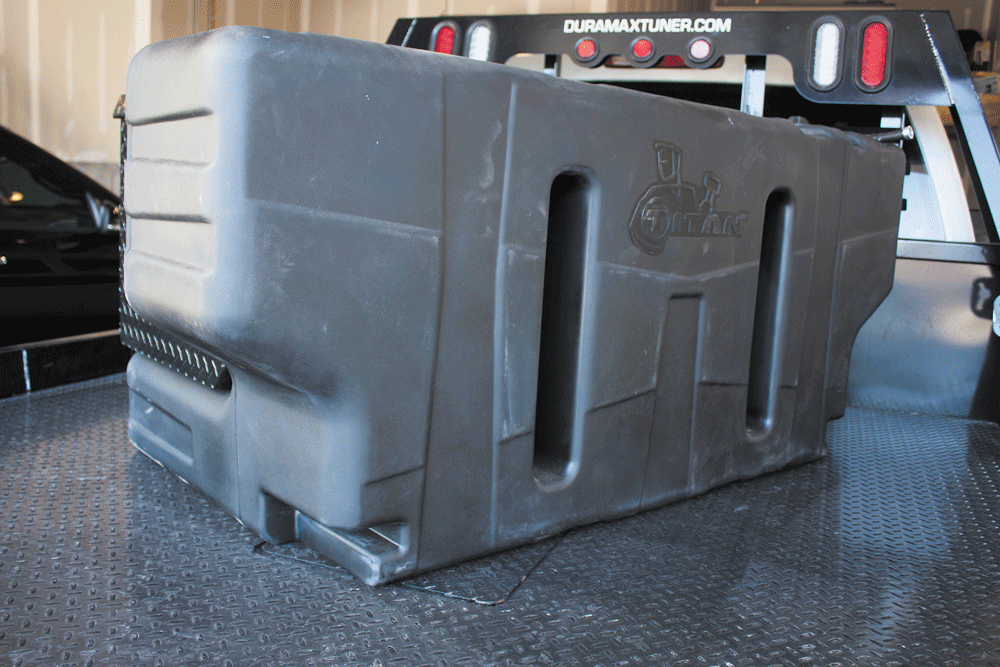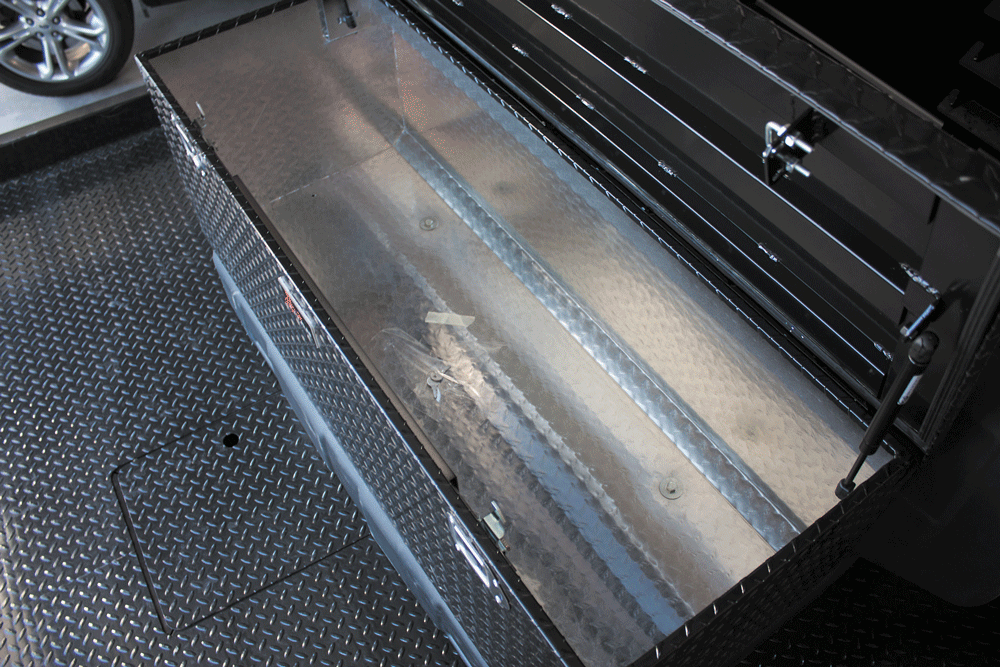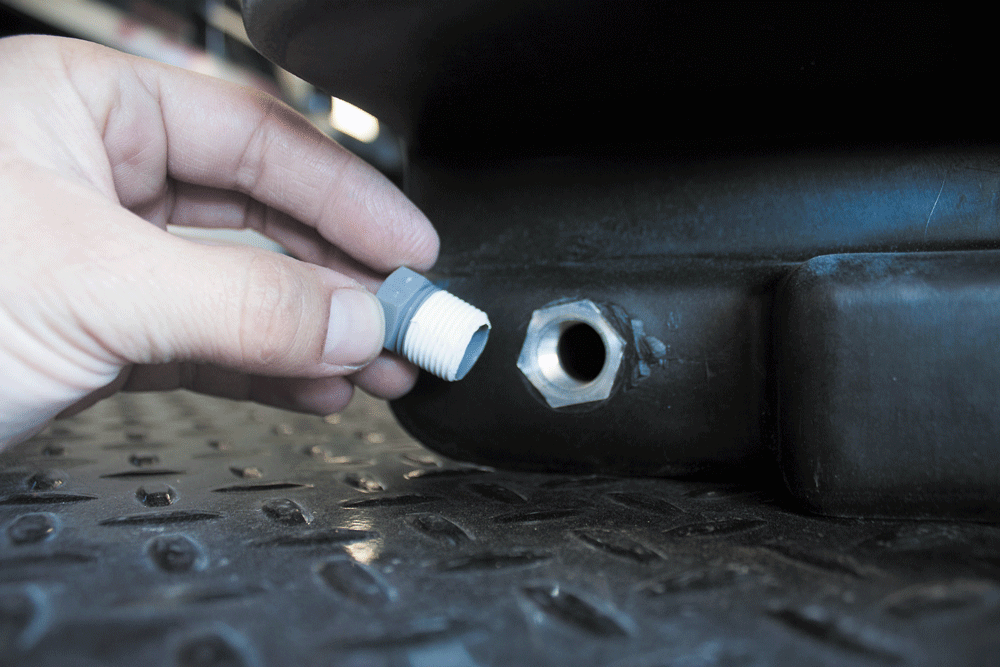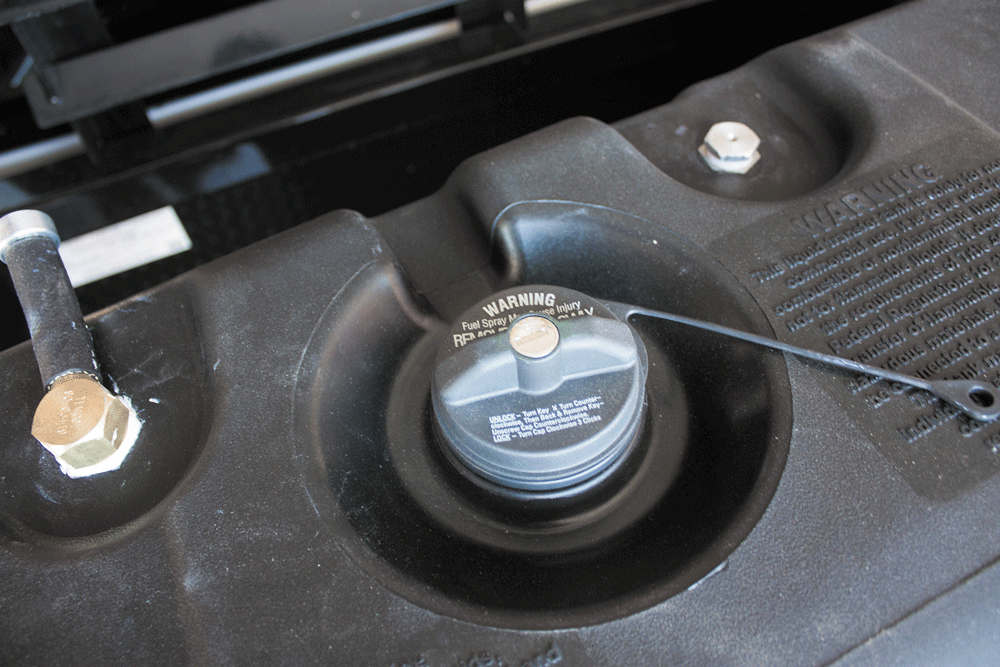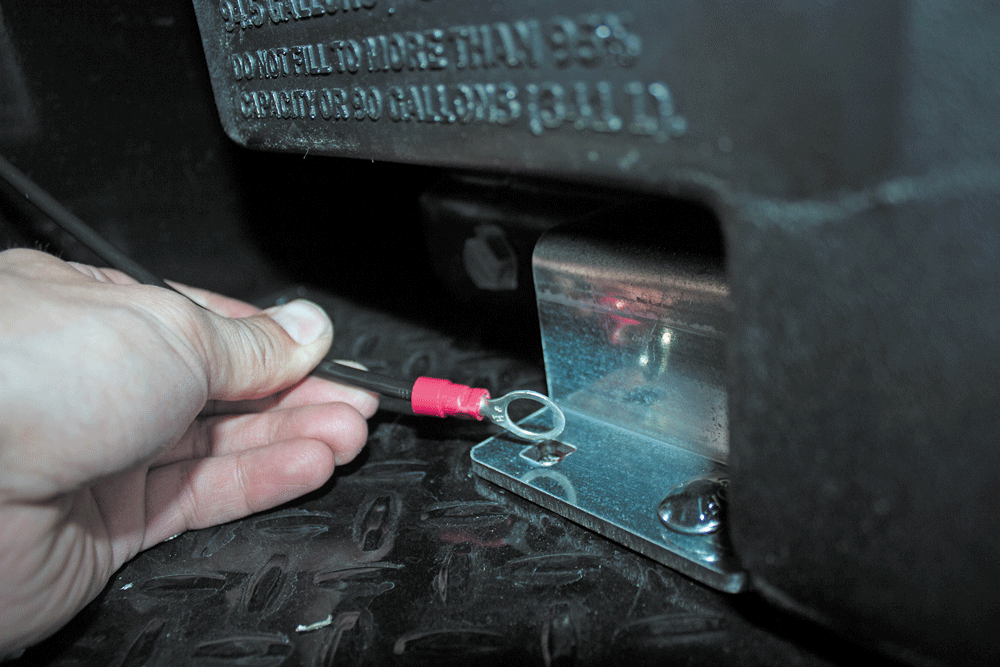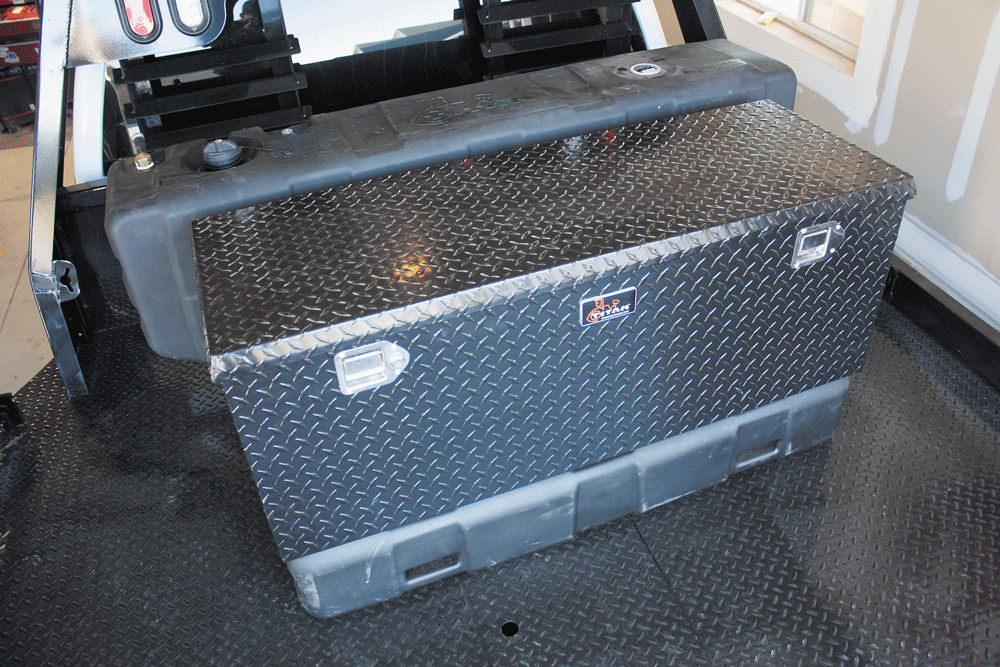 SOURCES
BRADFORD BUILT
785.325.3300
BradfordBuilt.com
POULSEN TRAILER SALES
800.752.5636
PoulsenTrailers.com
TITAN FUEL TANKS
800.728.4982
TitanFuelTanks.com