PART FIVE: STEERING, TRANSMISSION AND TRACTION UPGRADES
We are nearing the end of our Ultimate Working Heavy Hauler project. In Part Five of the series, we'll be replacing leaking transmission cooler lines, upgrading the worn steering pieces, and putting some new rubber on the ground wrapped around a set of shiny new wheels. When this build started, the idea was to show readers what the aftermarket had to offer for the true working man. We took a relatively stock 2003 Chevrolet 3500 dually to a whole new level with a host of parts developed to make this thing even better for working and towing. While upping the 01 Factory transmission lines on the Allison-equipped Duramax trucks have been prone to leaks so Deviant Race Parts developed a ½-inch industrial strength hydraulic line kit to replace worn, broken, and leaky stock lines. 40 APRIL I 2017 • DIESEL WORLD www.dieselworldmag.com BY JACOB WHITE W TECH | DIESEL WORLD MAGAZINE horsepower was part of the plan, there was no need to go crazy with it, so the only real power adders came from the addition of custom EFI Live tuning from Duramaxtuner.com. A cold-air intake, 4-inch exhaust, BD Diesel Flowmax lift pump, and Deviant high flow turbo inlet horn were installed as well, but these parts were added with improving overall engine efficiency in mind, rather than power output.
RESULTS FROM LAST TIME
The Bradford Built Workbed and Titan Hammerhead transfer tank and toolbox combo added some versatility to allow the truck to be used more effectively around the ranch this truck lives on. Hauling big hay bales, getting fuel to the combine in the fi eld, and just having a place to store tools for unexpected farm equipment repairs has made these additions basically a necessity. The Road Armor bumper and 16.5 Warn winch have added some sense of security and strength when the conditions get rough, and the extra offroad lighting from the Warn lights installed in the bumper have been a welcomed addition when checking cows in the middle of the night out on the range. Bolting on BD Diesel's exhaust brake has also been something the owner says he couldn't live without now that he's been able to use it while towing heavy loads around. The additional holdback power gives some peace of mind knowing all that weight won't need to be put on the trucks factory brakes and controlling the truck's speed, while towing has become effortless and loads safer.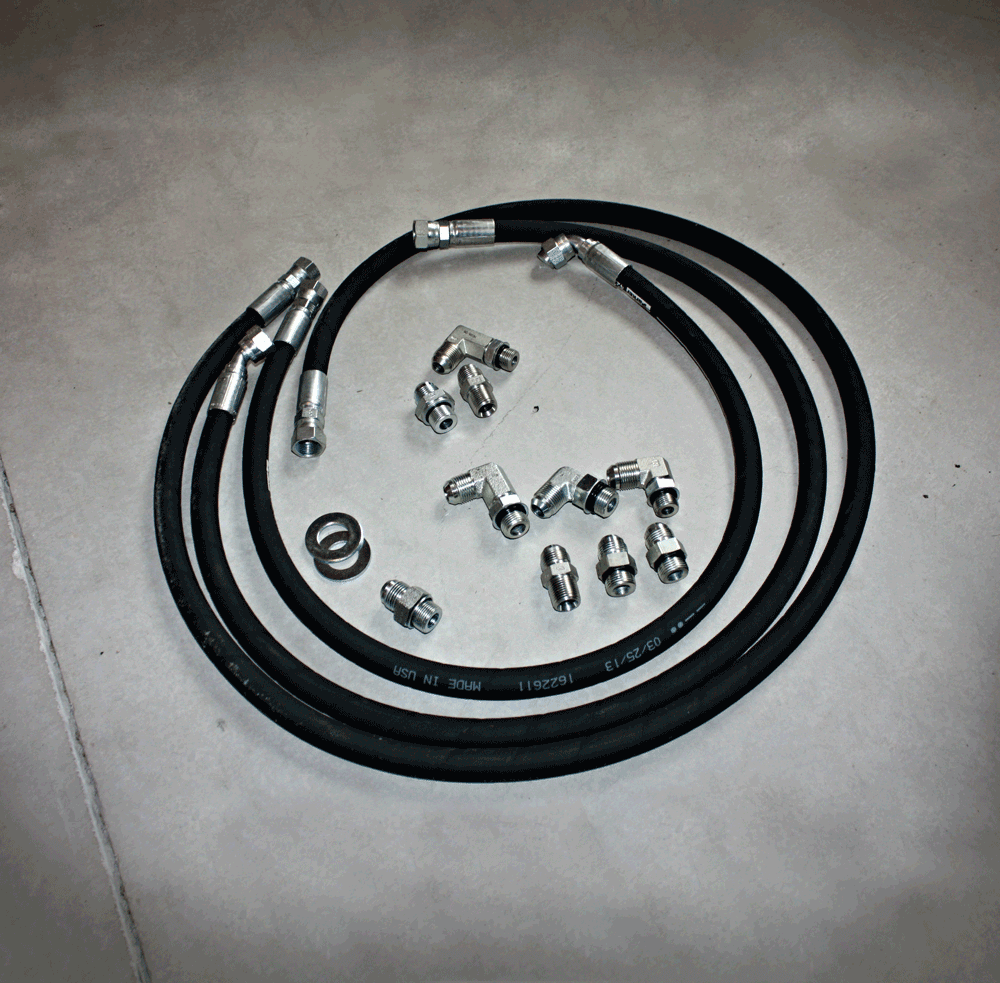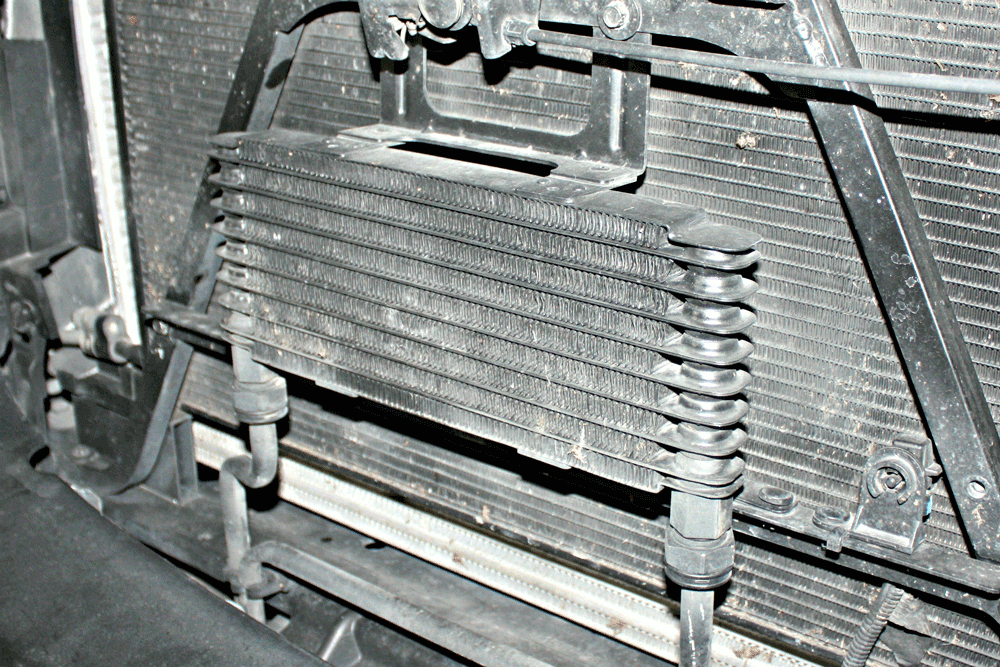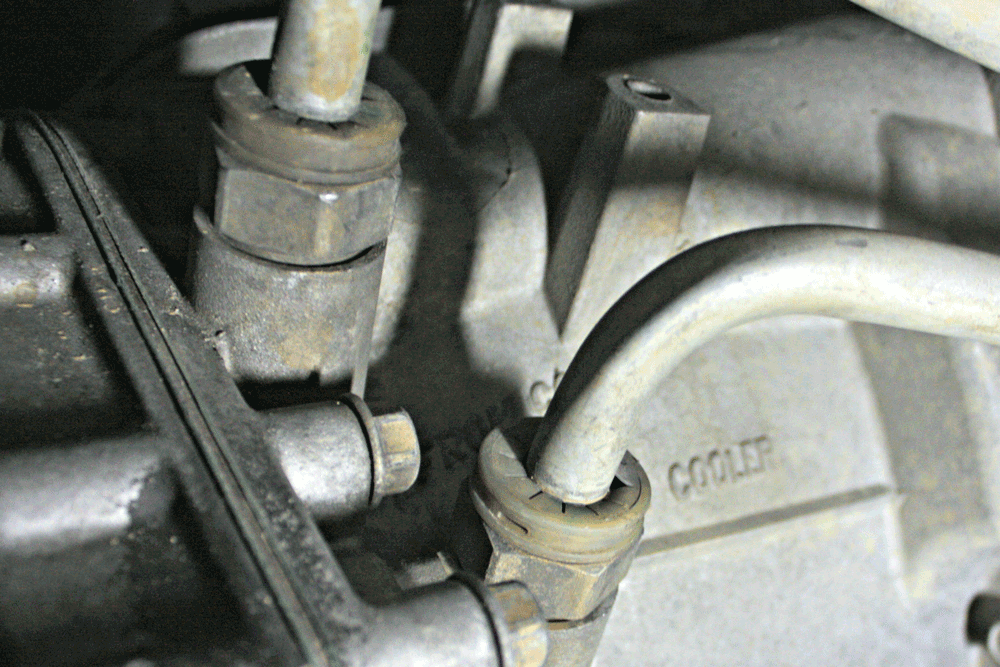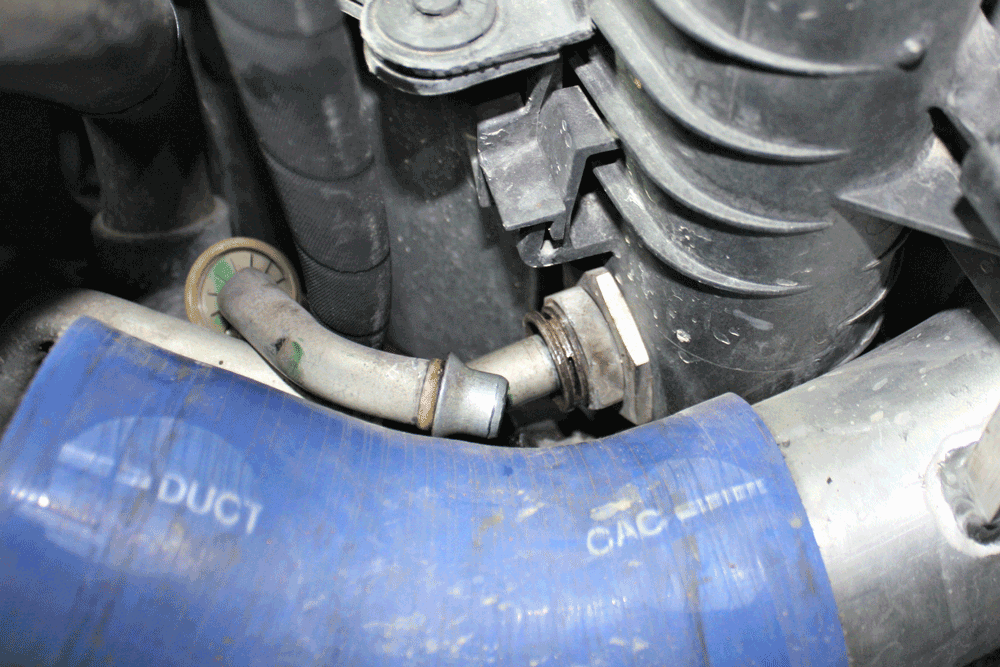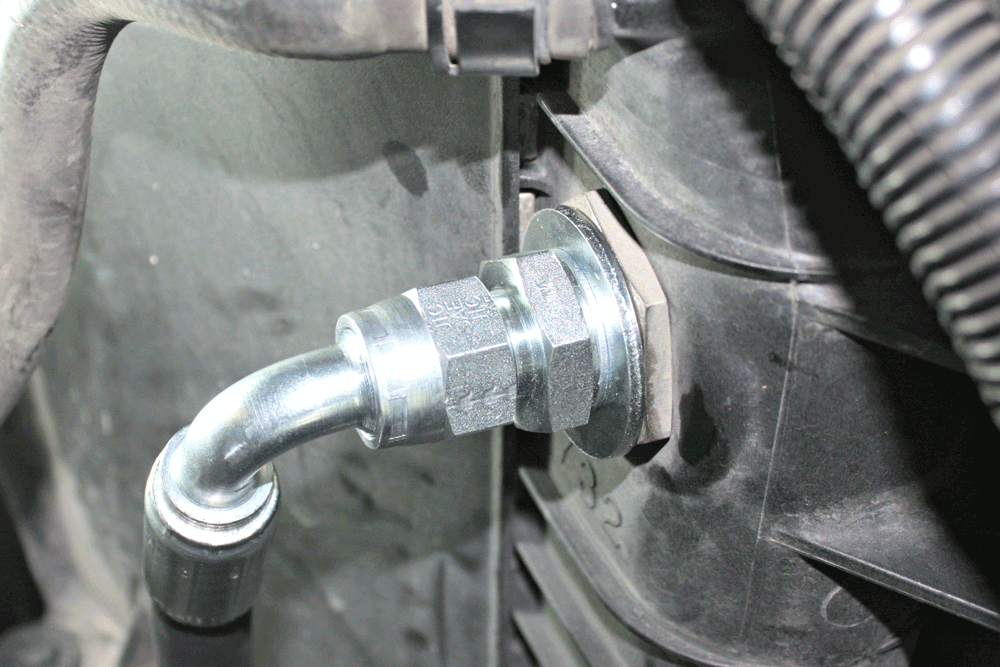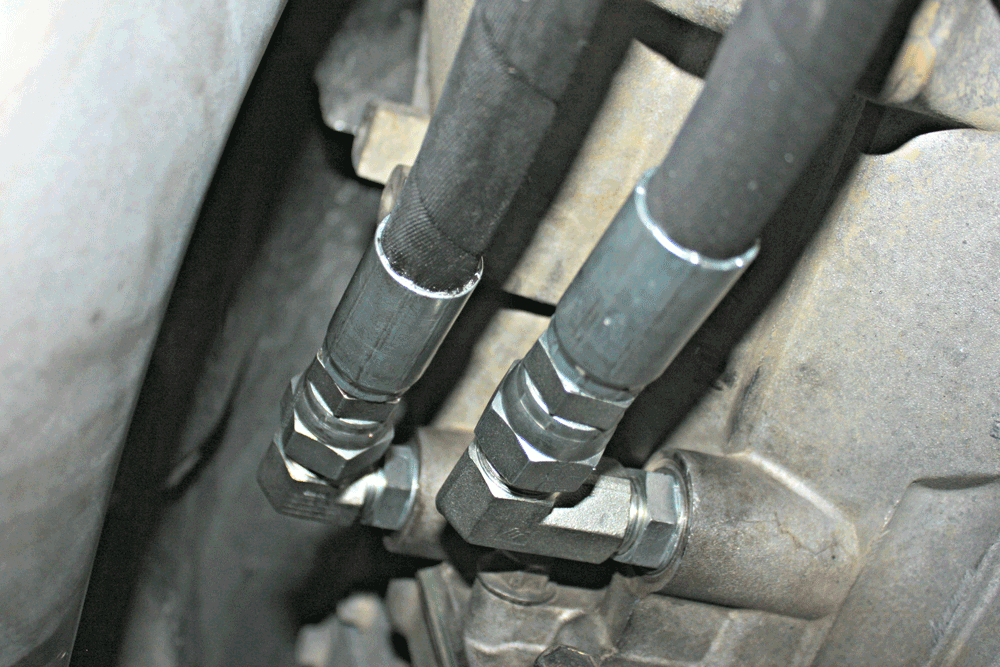 DRP TRANSMISSION LINES
The factory GM Allison transmission lines have been known to leak after racking up thousands of miles of on and off-road abuse, and this fairly low-mileage truck was no different. Leaks were developing at the cooler so it was a good time to make a change. Deviant Race Parts of Hayden, Idaho, developed their own resolution with a complete replacement performance hose kit for the 2001-2010 model years. Using your choice of either ½-inch or 5/8-inch extremely heavy duty 1,500psi hydraulic hose and the required fittings to connect your Allison to the factory cooler, leaks can be a thing of the past. Using quality ANstyle fittings with double O-ring and washer-style junctions, once installed and secured your stock or built Allison can keep moving your truck down the road worry free. The conversion is straightforward and can be done in just a couple hours depending on your skill level; just be prepared to fight getting the factory lines out, as they are laced through the chassis and will take some maneuvering to remove.
RARE PARTS STEERING
Since the GM steering design used under these 2500HD and 3500 trucks has been prone to premature wear and slop, something this 69,000-mile truck was already experiencing, a few upgrades were in order. The Rare Parts steering pitman, idler, and tie-rods from Alligator Performance offer an unmatched durability and performance due to their increased sized and improved design. The Pitman and Idler Arms are constructed of a cold-headed hardened and annealed 4140 30mm full ball stud to eliminate binding and provide extreme wear resistance. The arm itself is larger in size as well as forged and heat treated for maximum strength. The grease fitting is also relocated for easier service access.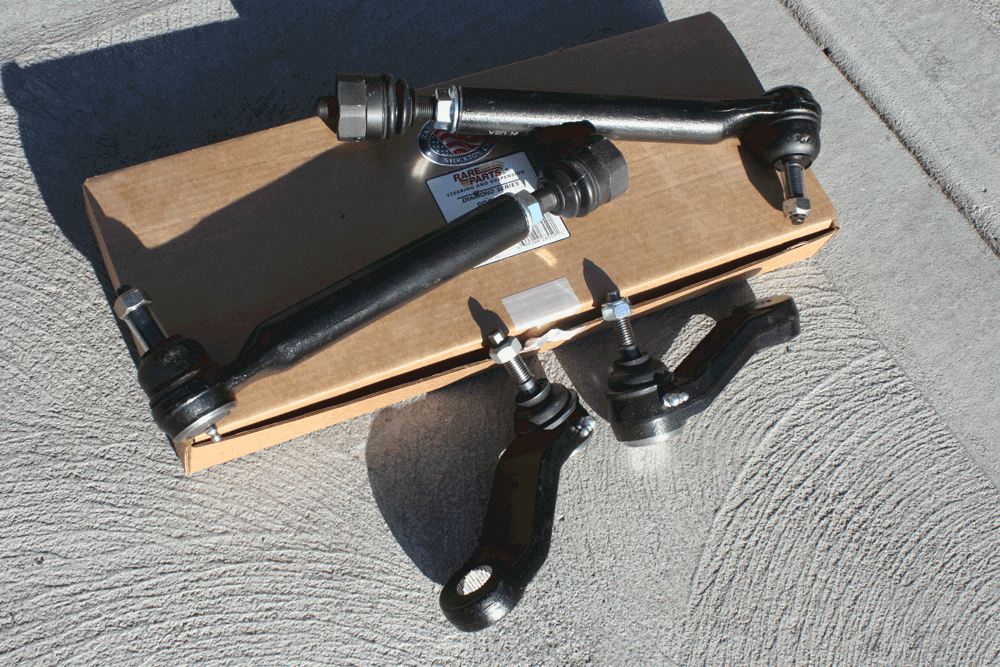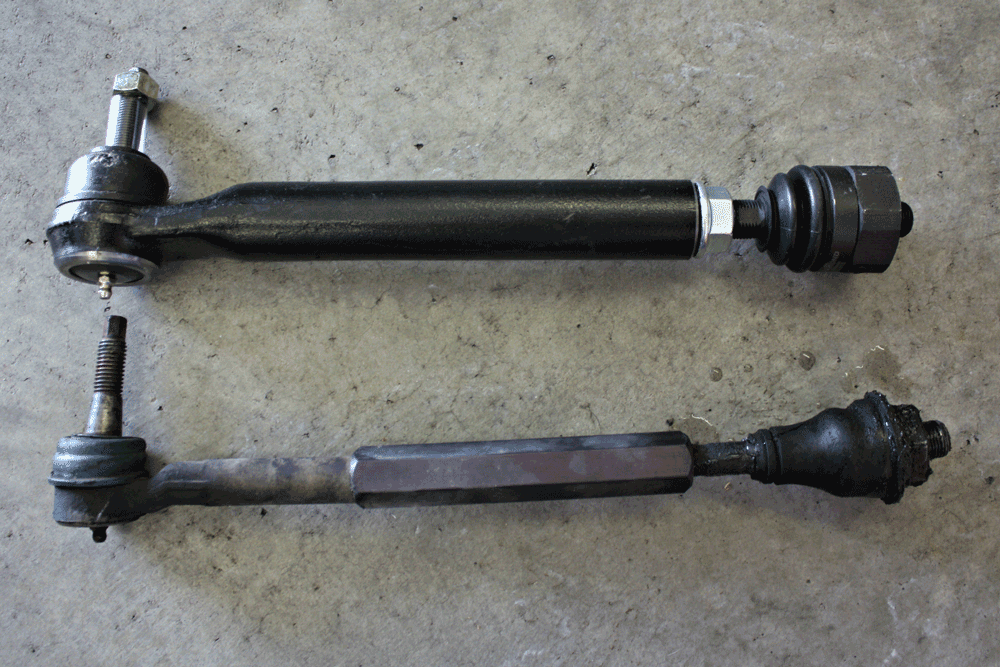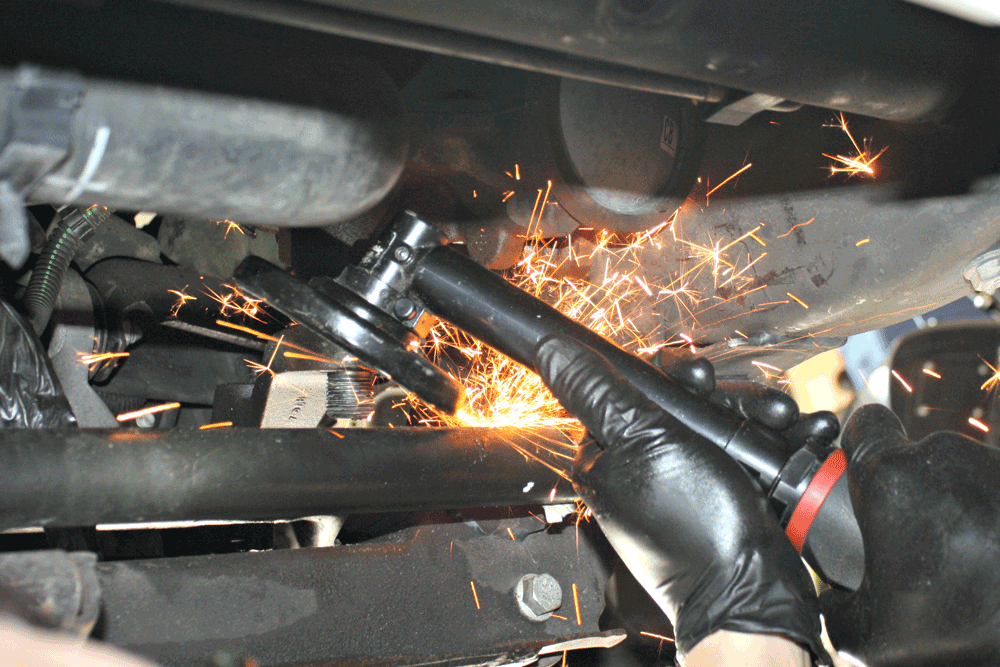 The OEM tie-rods have always seemed a little undersized for the application and that's proven by the hundreds of stories we hear from owners experiencing failures in 4×4 situations that put enough load and bind on the front end to snap the tie-rod shaft, leaving you stranded. The aftermarket has helped solve some of this by offering an inexpensive tie rod sleeve, which this truck already had installed. But the sleeves do nothing to increase the durability of the factory tie-rod end. Wear and excessive play in the tie-rod end meant a replacement was needed here as well. The Rare Parts extreme duty tie rod has a massive 1.5-inch rod end forging for unmatched strength. Like the pitman and idler arms, they are also heat treated and use a full ball stud design for durability.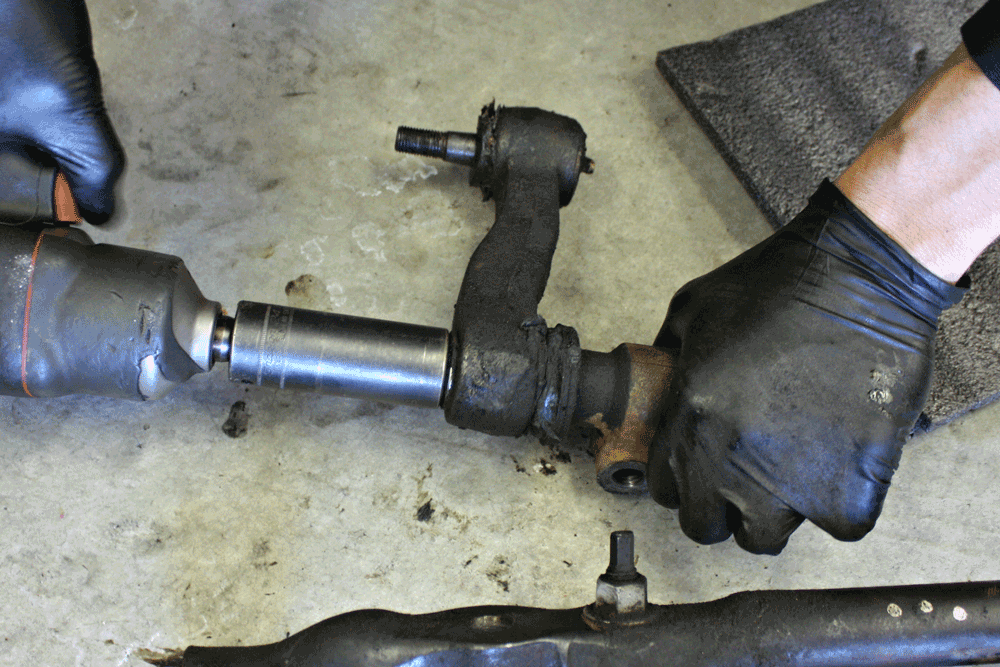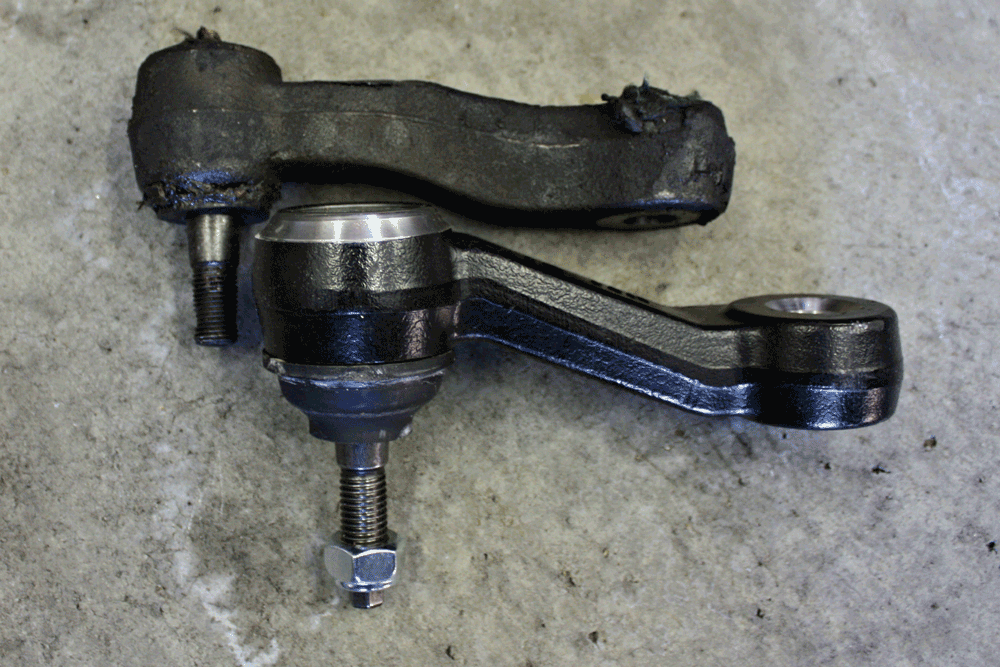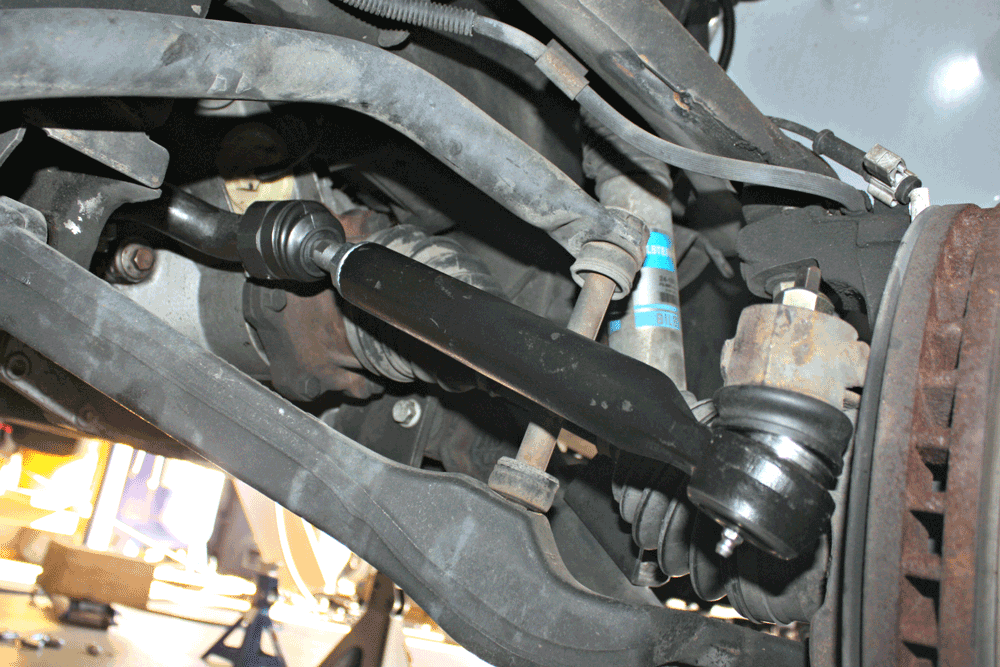 While these parts are all beefier than the stock parts, they are all direct replacements with no modifications required for installaion. Alligator Performance suggests this steering kit as an end-all cure-all to the GM steering problems and has had nothing but excellent feedback from their customers concerning longevity and strength.
GENERAL GRABBER
AT2 For traction, this big heavy dually was going to need a tire that could not only perform well on the highway while handling extremely heavy loads, but it needed to be able to keep the truck moving in some nasty mud and snow conditions. The General Grabber AT2 offers the ultimate in versatility due to its innovative tread design with 5-row tread pattern with double v-shaped lugs. This design promotes off-road traction while offering increased tread life and is acoustically engineered for a quiet ride on the highway. Since this truck would be needed around the ranch during the winter months, the Grabber AT2 also offers incredible snow and ice performance with their ability to be studded should you need it. For this build, a 235/85R16 was chosen as it was a little taller than stock but still narrow enough to fit in the rear dual position without rubbing each other on the inside. We opted for the Load Range E of course, to handle the heavy towing weight and this tire comes with a 60,000-mile trade wear warranty.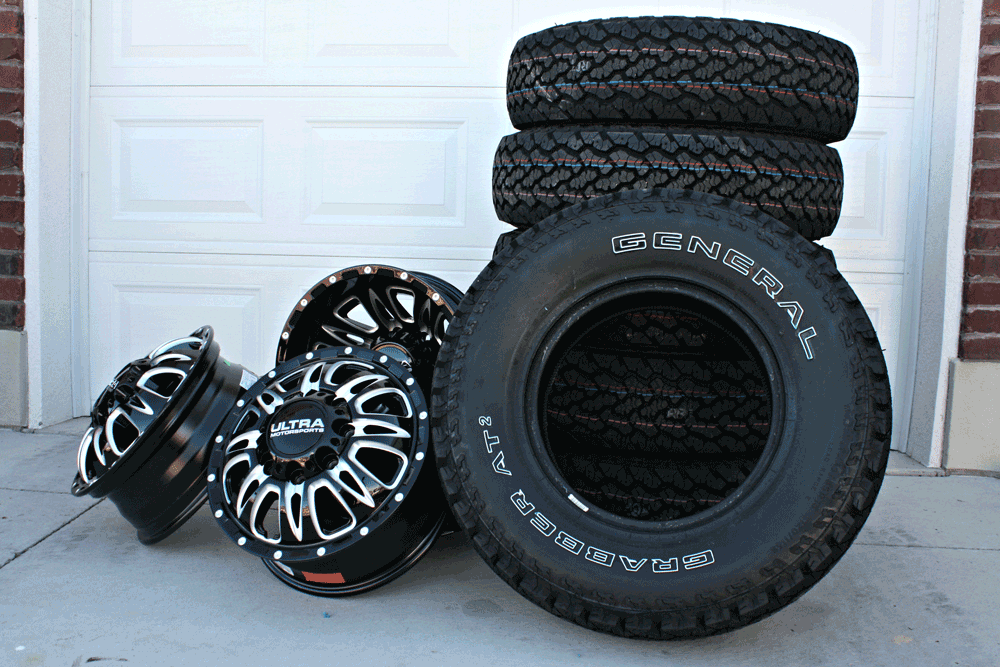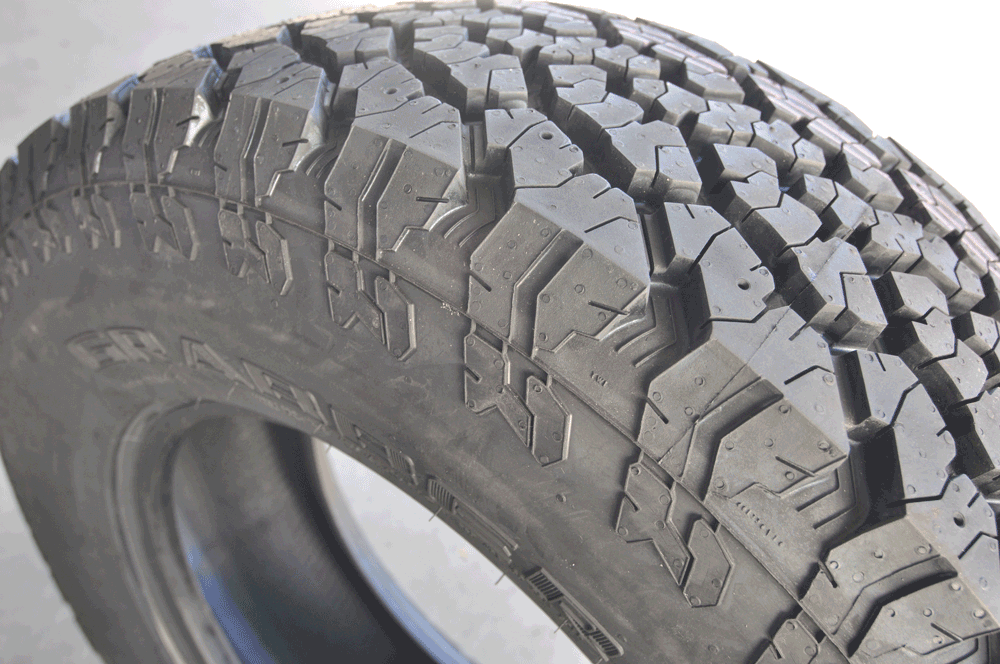 ULTRA WHEELS
Since the truck had already been upgraded with the custom black powdercoated Road Armor bumper and Bradford Built work bed, it seemed only logical to upgrade those boring gray steel wheels with something a little nicer when the tires were going on. Ultra Motorsports' latest dually Predator wheel was exactly what the doctor ordered. They're offered in both 16" and 17" diameters; we went with the standard 16×6 in a gloss black and machined design. The new Ultra Predator really took the cosmetics of this work truck over the top. It no longer looks like a generic farm truck; it now has a style and an aggressiveness to it that really works well with the black and white color scheme.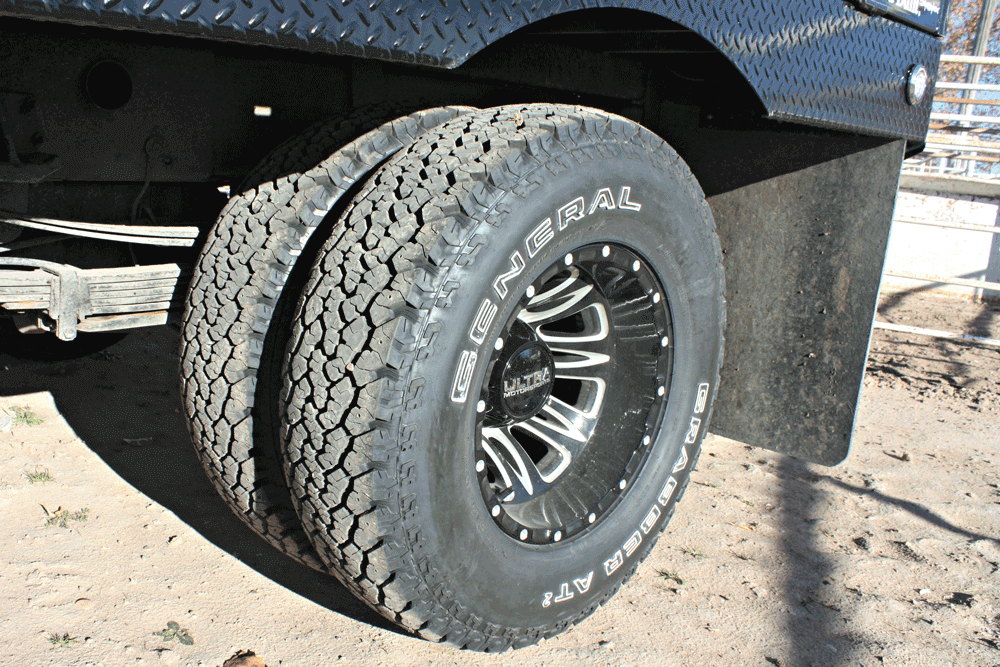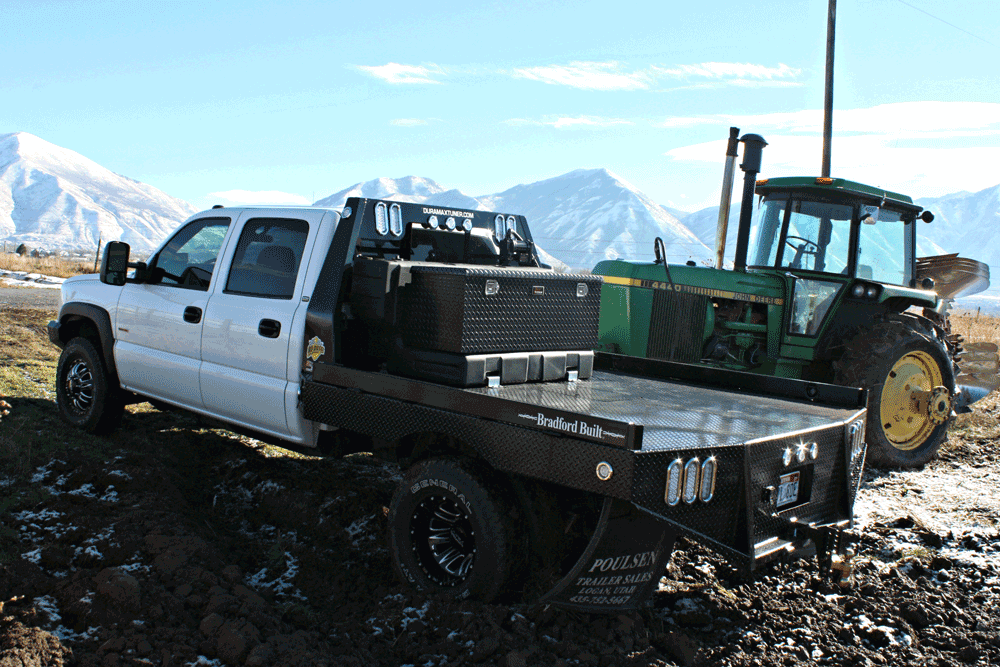 Part Six of this build planned for next month's issue will wrap this project up. We'll be bolting on some rear airbags and a sway bar kit from Hellwig along with a new brake controller and a hitch from Curt Manufacturing. These are all parts that will take the truck's stability and overall towing performance just one step further. It's all part of the plan in building the Ultimate Working Heavy Hauler.DW